We had a conversation with Jonathan Tol Dorval (Guitar).Enjoy!
Welcome to the FILTHY DOGS OF METAL Webzine.
1. Tell us a few things about TOL (Members, Starting Year etc).
TOL first started as a one man project . I (Jonathan Tol Dorval-lead guitar) have been in other band before but i always wanted to make a solo album so ...I started to record demos in 2018 with the help of Thierry Bérubé a friend of mine who had a studio ,then i tought i should go all the way find a singer and a band to make live shows.
That's when i met Maxim Beaulieu . I saw that he was in another band called Warning sign and we had common friends so i reach out to him.We made the album with the producer Antoine Baril at hemisphere studio. Antoine also recorded the bass and the drums.As for the current lineup me and Maxim Beaulieu (vocals) teamed up with Francis Villeneuve on bass , Adam Villeneuve on guitar and Sylvain Potvin on drums for the live shows.

2. In 2019 you have released your album ''Lethal Cocktail''. What was the Feedback from your audience as well as from the Press?
Very positive response , from the press as much as from the audience we couldn't ask for more !
3. Label or DIY and why?
DIY i would say because it's really the only way when you start from scratch , we haven't been approached by any label yet and i think its a good thing to develop your band and grow by yourself . Maybe one day if we have the opportunity to work with a label that would be great.
4. Do you prefer Vinyl, Tape, CD or Digital Format and why is that?
CD for me , as a teenager back then that was the greatest feeling to go at a music store and buy CD's from bands you didn't know just by watching the cover of the album.
5. Your music style is Heavy Metal. Which are your main influences (Favourite Artists / Bands etc.)
I will speak for my self as i compose the music and the lyrics for the band . First off Heavy metal include a lot of stuff for me .But i would include Everything from classic heavy metal , hard rock , to thrash and power metal. The list go on and on but to name a few bands , Judas Priest, everything Black Sabbath and Ozzy related , Pantera , Megadeth , Children of Bodom , Helloween , Slayer etc... As guitarists goes mostly Yngwie , Randy Rhoads, Jason Becker , Dimebag, Zakk Wylde, Eddie van Halen ... Im an old school guy.
6. Which things, do you think, a Band should sacrifice in order to succeed? Have you ever sacrificed anything in your life for a better future of your Band?
Yeah i don't see it as a ''sacrifice'' but rather like an investment in what you love.I dedicated my life to heavy metal , playing guitar , playing in bands , investing my time , sweat and money in my projects but i never considered it a ''sacrifice'' its simply who i am and what i love , i would not change a damn thing.
7. Describe your ideal live show as a performance Band. Have you already experienced that?
Ideal ? ... i think that the only thing that matters is giving all you got , there might be 5 or 50 or 500 people as long as you can reach 1 person in the crowd and entertain him or her for that particular moment that's all that counts. Give all you got to the audience and they will give it back to you .
8. Which attributes, do you think, that a new Heavy Metal Band should have in order to gain identity and be unique?
Be uncompromising ... do what you love for yourself . Don't try to please other people or be better than the other bands be the best version of ''YOU'' that you can be .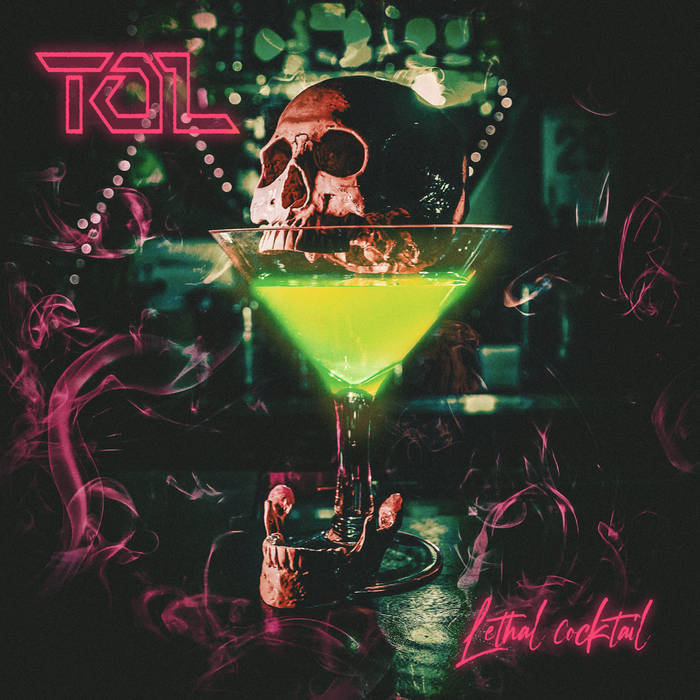 9. Do you believe that Bandcamp and other Digital Platforms help the new Heavy Metal Bands? Which, do you think, is the ideal way for a Band to promote its work?
Yeah sure all the platform are great as for reaching a new audience but in my opinion there is nothing like a live performance to connect with people.
10. Tell us a few things about the New Underground Metal Scene in Canada (Bands, Fanzines, Webzines, Metal Clubs etc.)
We are from Quebec city Canada , not the biggest town but there is so much talented people involved in the underground scene.Venues like ''L'Anti bar et specatcles'' , ''La source de la martiniere'' , ''le D'Auteuil'' and the ''Imperial Bell'' are the home of every metal band of any genres in Quebec.
11. Do you know anything about the Hellenic Metal Scene?
Unfortunately no but i will check it out.
12. What are your future plans?
First we plan on releasing a 2nd album ASAP with everything happening right now with de corona virus crisis we have to wait .As for the live shows only time will tell when its going to be possible to go back onstage...
13. Thank you very much for your time & Keep up the good work! The closure is yours.
Thanks to YOU and to everyone who like what we do keep on rockin and these days we need metal more than everything in our lives . So cheers from TOL from Canada.
By Steve the Filthy Dog.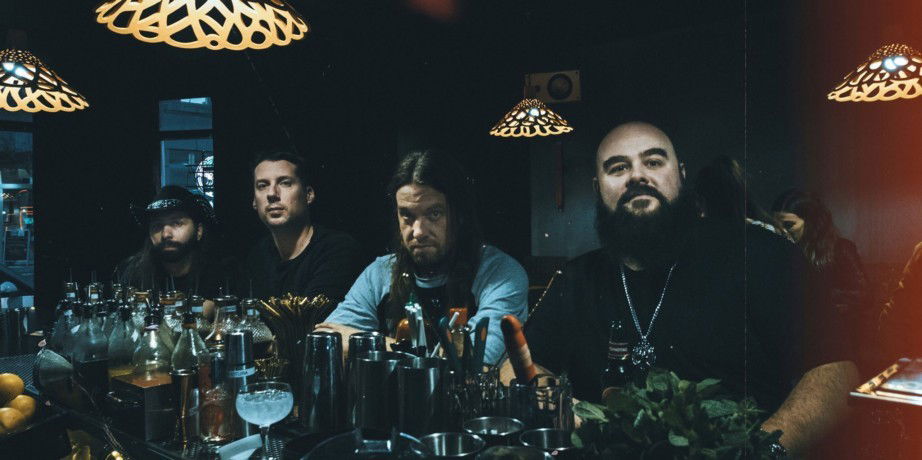 TOL CONTACT:
https://tolheavymetalband.bandcamp.com/releases
https://www.facebook.com/tolheavymetalband/