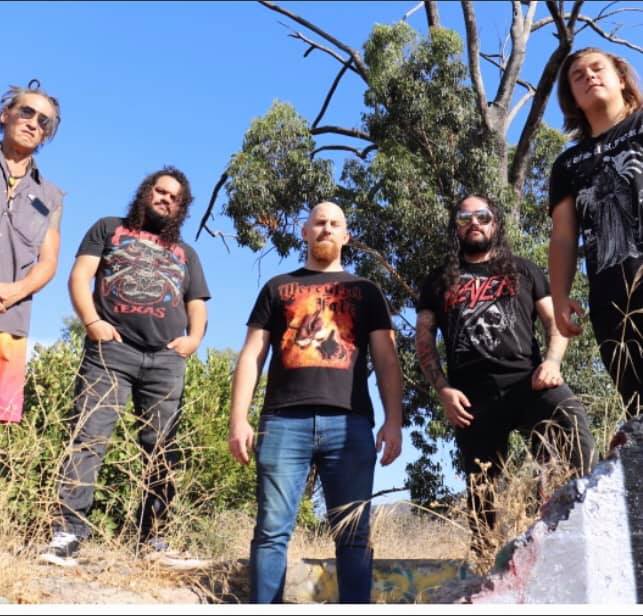 !!!HEAVY METAL FROM THE USA!!!
Welcome to the FILTHY DOGS OF METAL Webzine.
Tell us a few things about TITAN'S WRATH (Members, Starting Year etc).
Titan's Wrath formed in late 2019 originally under the name "Leviathan". Our first show was actually at the famous Whiskey a Go Go in Hollywood in early February of 2020. Unfortunately, the pandemic stopped a lot of our plans, but we were able to regroup and changed the name to Titan's Wrath. We recorded a demo around September of last year and just released our debut EP. The band's lineup consists of:
Garret (Vocals)
Dennis (Bass)
Riley (Guitar)
Tito (Guitar)
Angel (Drums)
Angel and Tito played in the death metal band Savage A.D. and Dennis played in Heretic, which featured current Metal Church vocalist Mike Howe. After Heretic, Dennis played in Reverend, which featured original Metal Church vocalist, David Wayne.

You have recently released your EP ''Into the Abyss''. What is the Feedback from your audience as well as from the Press?
This is our debut EP, so it's pretty exciting to put it out there. So far everyone is really digging it and we've been really lucky to play all the songs live. We've had a local online radio station play the songs on air. We also are going to have some metal magazines review it here in the near future, but so far the feedback from the fans have been really positive.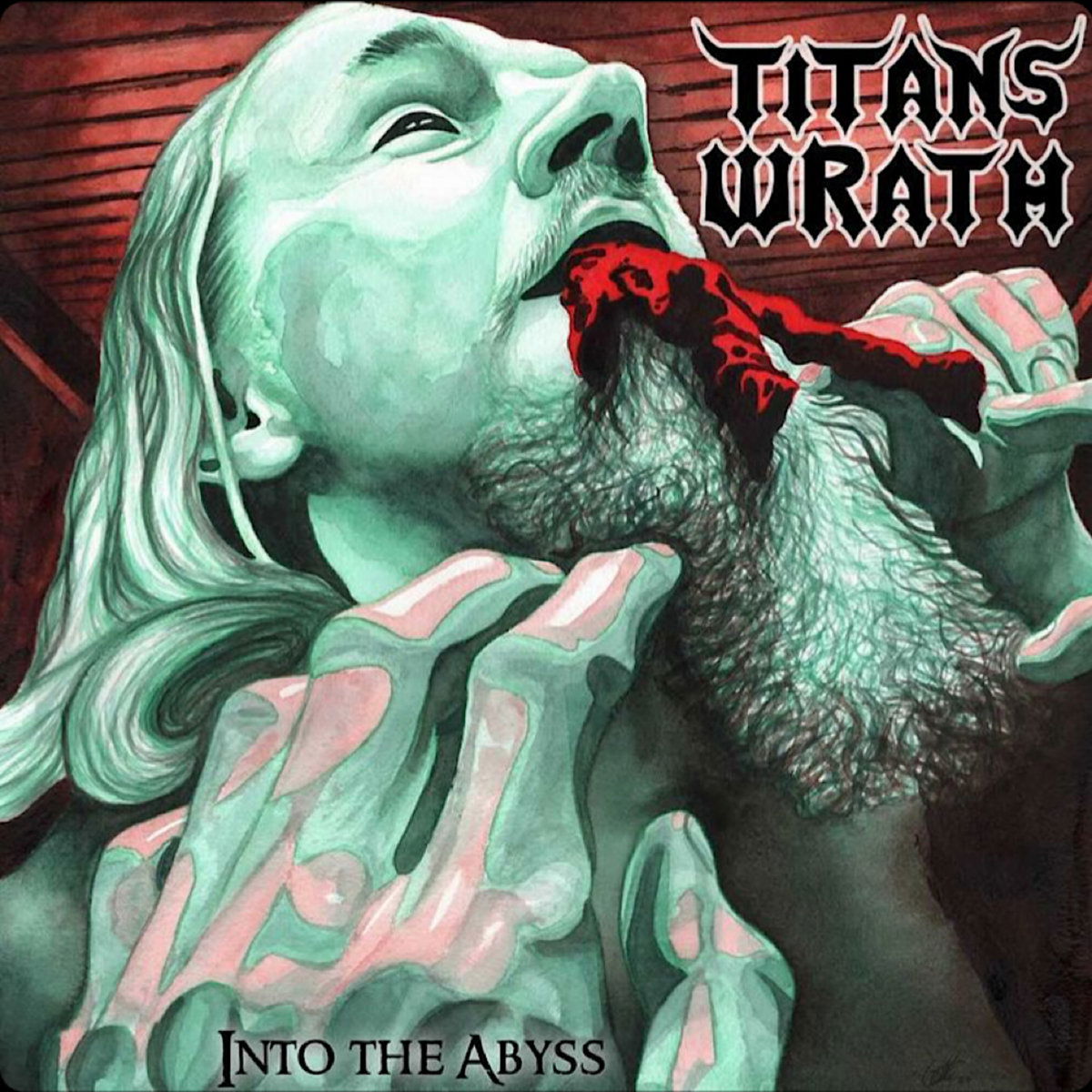 Label or DIY and why?
It would be great to be part of a label and the band would love to eventually sign on to one, but for a band that's just starting out, DIY is the way to go. Especially with this being our first and biggest production yet. Also, there is always more freedom with DIY.
Do you prefer Vinyl, Tape, CD or Digital Format and why is that?
We use all formats when it comes to listening to music. Tito is a big collector of CD and Vinyl. However, digital is way more convenient and it's the fastest way to get the music out there.
Your music style is Heavy Metal. Which are your main influences (Favourite Artists / Bands etc.)
All of us in the band agree that our biggest influences for this band are Judas Priest and King Diamond. However, we draw inspiration from several artists and genres to try and keep it interesting. Some of our other influences include Metal Church, Arch Enemy, Children of Bodom, Nevermore, Iron Maiden, and Overkill.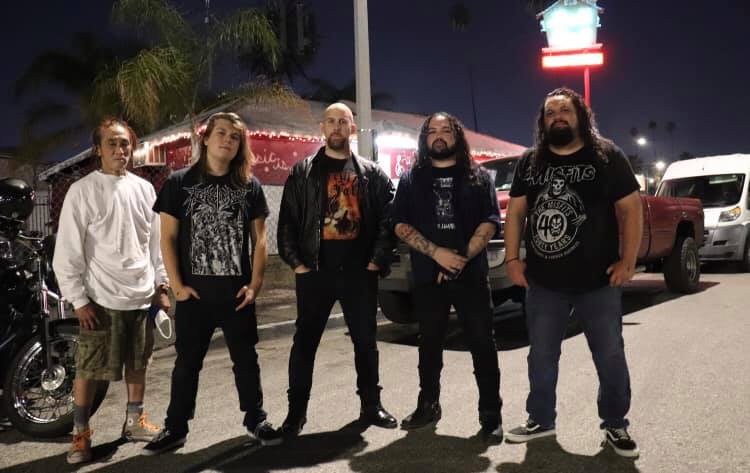 Which things, do you think, a Band should sacrifice in order to succeed? Have you ever sacrificed anything in your life for a better future of your Band?
As far as sacrifices, we would say maybe things like missing out on family or social events. As far as anything else goes,we wouldn't really call it sacrificing so much as just making the band a priority. For example, we all have responsibilities financially and personally. We make it a point to have jobs that allow us to have time for writing, practicing, playing shows and recording. We totally believe it is possible to be in a band without it affecting any other aspect of our lives and vise versa.

Describe your ideal live show as a performance Band. Have you already experienced that?
We've honestly had fun at every show so far. We have played back yard gigs, at small stages at bars and even a bigger stage at the Whiskey a go go. It's always cool as long as we have room to move around. It allows us to put on a better show. On the flipside though, people seem to have a different sort of "lets rage" type energy in the tight, more intimate settings. Our goal in the long run is to play as many shows as possible and ideally get to play those large European festivals and tours.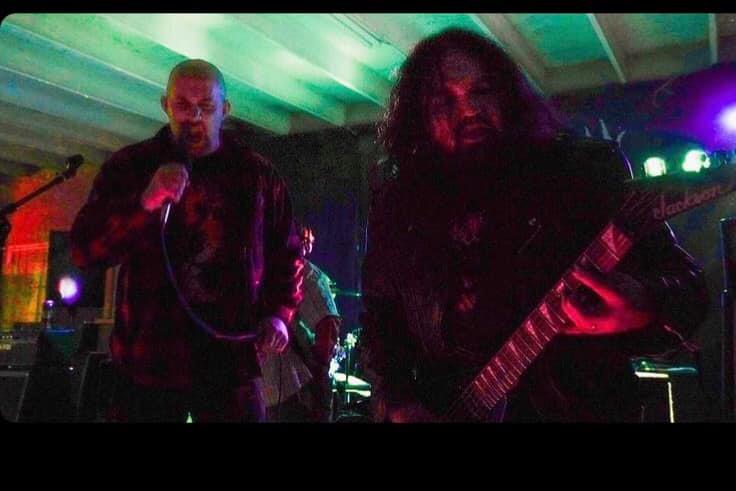 Which attributes, do you think, that a new Heavy Metal Band should have in order to gain identity and be unique?
We consider ourselves Heavy Metal. However, we do add many elements of other genres into our music which helps to diversify and helps us stand out. This comes from all of our backgrounds in the music world. Tito comes from the thrash metal world while being really big into classical music. On the new Ep, you will hear some orchestral parts with the music as well as some of the riffs being classically inspired. Angel explores many styles of drumming (jazz, latin, funk, death metal, thrash).He likes to implement certain techniques from these styles when he plays our songs. Riley is into a lot of European Power Metal and 80's hair Metal. Dennis played in thrash and old school heavy metal bands back in the 80's. Garret is into and gains inspiration from traditional metal bands like Black Sabbath, Judas Priest, and Mercyful Fate. But in the end, we all love metal. The goal when we started was to be a metal band with a wide range of influences. If you sound like every other band in your genre or subgenre, you might not stick out. Adding these influences are a big part of our sound and we believe to be unique.
Do you believe that Bandcamp and other Digital Platforms help the new Heavy Metal Bands? Which, do you think, is the ideal way for a Band to promote its work?
Social media and other online mediums like Bandcamp are very important for bands like us. Bandcamp has given us a lot of exposure as well as sites such as Instagram and Facebook. Unfortunately, the music world has completely changed and you really can't do anything by word of mouth anymore. However, these social media platforms really help us connect to more people all over the world and bring the music to more people. For newer bands like us, digital marketing is very important.
Tell us a few things about the New Underground Metal Scene in San Bernardino, California, USA (Bands, Fanzines, Webzines, Metal Clubs etc.)
It's pretty interesting, there's not many bands out this way and not much of a scene. Luckily Los Angeles is close and there's a pretty big metal scene out there. We typically go out to LA and Anaheim to play a majority of our shows. The Scene here in San Bernardino is starting to grow though. Our friend Jose throws shows in his backyard and a couple of local metal acts have started to emerge. Some of those bands include Xzypher and Death Hypnosis. Other more established bands out this way include Slanderus, Berdoo, We are Wasted, Holy Wretched, and Violent By Nature.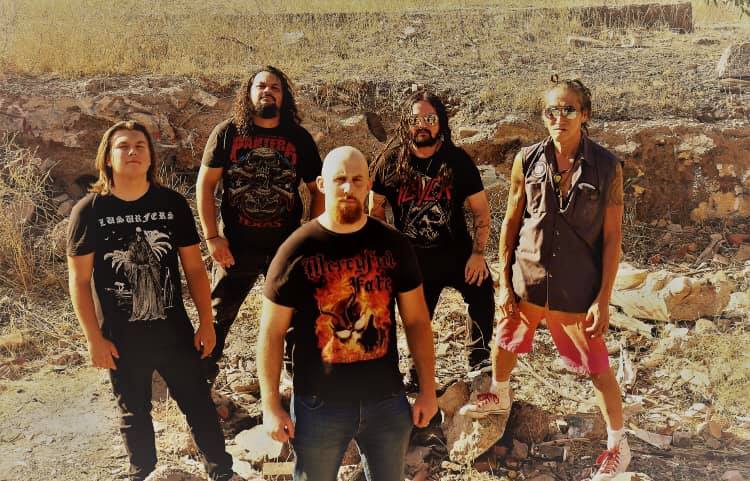 Do you know anything about the Hellenic Metal Scene?
Unfortunately, not a whole lot. At least on local, smaller band terms However we do know Greece is home to many badass metal bands. A couple of our favorite bands from Greece include Firewind and Suicidal Angels.
What are your future plans?
Our future plans are to keep making music, play more shows and get our name out. We are shooting a music video at the end of the month and filming a live show for ThunderSteel Magazine. We as a band really enjoy the music we make. We would very much love to share it as much as we can. We would love to come out and tour Greece and the rest of Europe at one point if ever given the opportunity!
Thank you very much for your time & Keep up the good work! The closure is yours.
Thank You for the Interview! We really appreciate the support! Follow us on Instagram @titanswrathmetal and on Facebook @Titans wrath. We are on most streaming platforms as well as Bandcamp. Thank you again!
By Steve the Filthy Dog.
TITAN'S WRATH CONTACT:
https://titanswrath.bandcamp.com/releases
https://www.facebook.com/TitansWrathmetal/
https://www.instagram.com/titanswrathmetal/?igshid=ycqqdyem4wmu

https://soundcloud.com/user-397884837