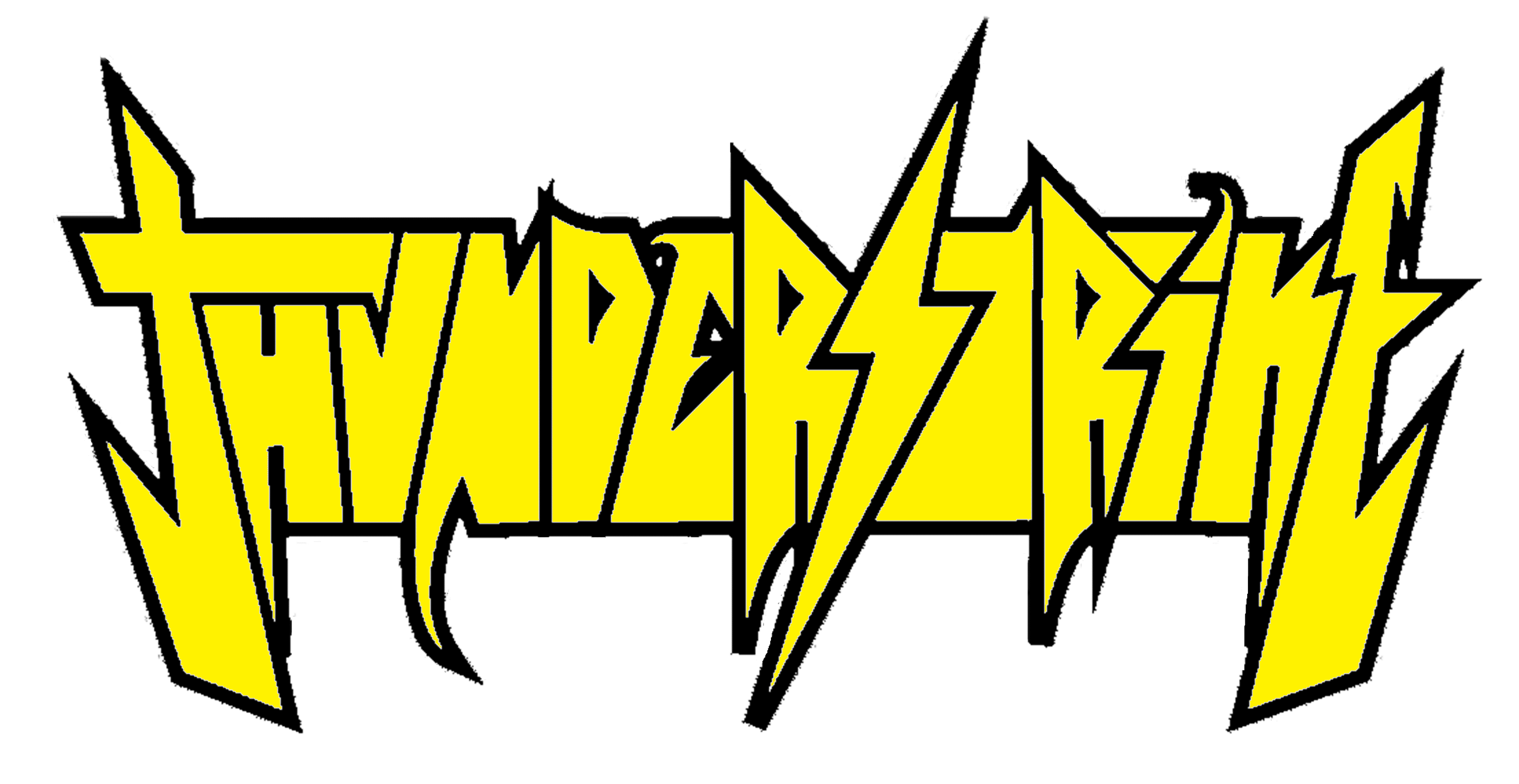 !!!HEAVY METAL FROM PERU!!!
Welcome to the FILTHY DOGS OF METAL Wezine.
Tell us a few things about THUNDERSTRIKE (Members, Starting Year etc).
Thunderstrike was born by the idea of Richard (guitarist) and Rubén (bass and vocals) in 2016. The idea of the name arises from the emotion or feeling of being something with force, that impacts when heard, but that maintains the characteristic essence of heavy metal (both ancient and modern). Later Franco (drums) joins the band with whom we finished recording our first EP, followed by presenting ourselves officially on stage in 2017, which to our surprise had a lot of support. The songs we create are a reflection of the different situations and experiences that we experience throughout the band's existence, both melodically and lyrically.
In 2018 you released your demo ''Thunderstrike''. What was the feedback from your audience as well as from the press?
Fortunately we had an excellent reception on the local scene. In fact, as a curiosity, it was that in our first presentation we had not released our material to the public (physically or digitally), and even then people could feel the energy and the essence of the songs.Once we were able to place them digitally, the support was much greater which a pleasant surprise was for all three.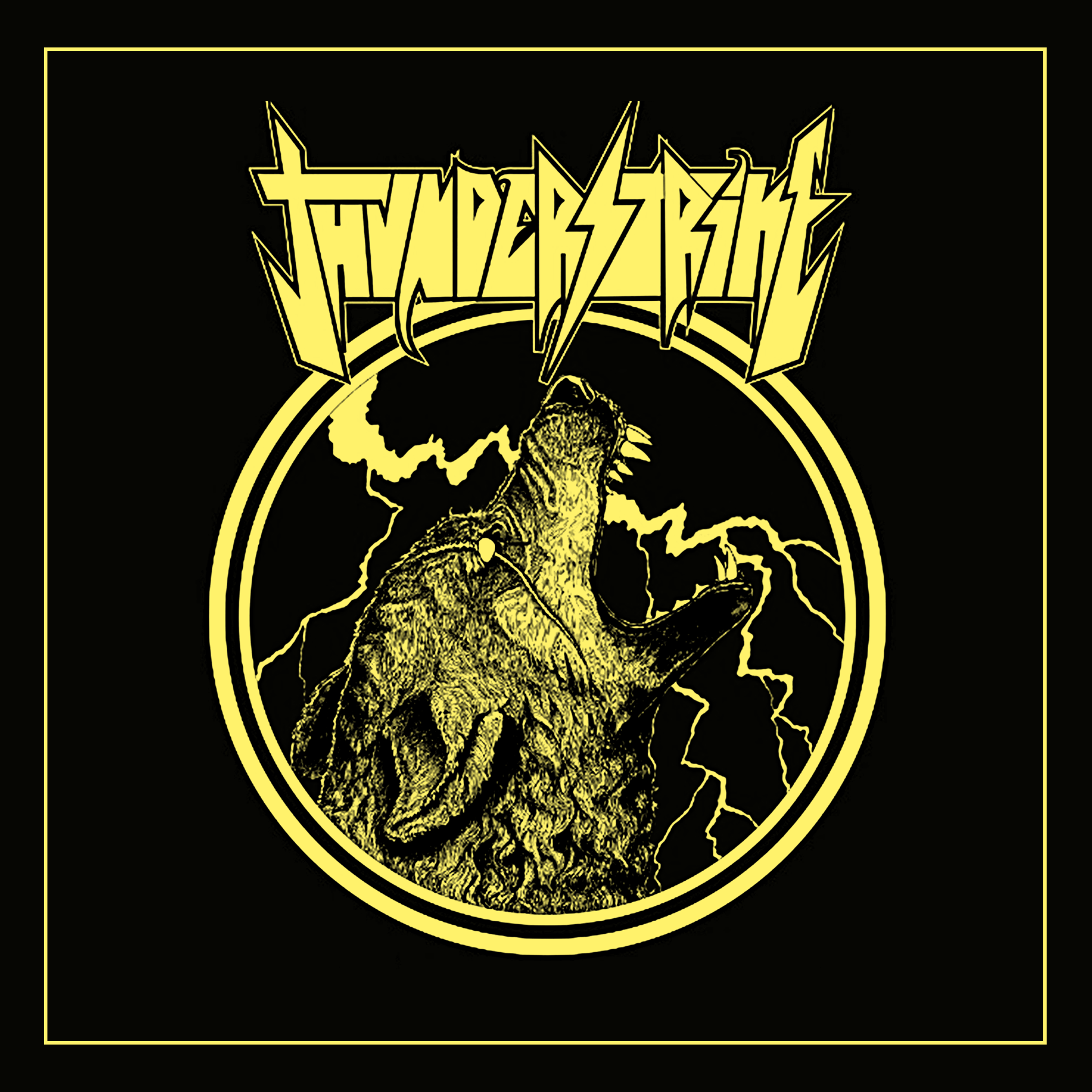 Label or DIY and why?
Definitely label since the scope it has, as well as the contacts, is much greater than if we published it by our own hand (which was the way we first published our EP). The reason is that it immediately helps propel any band to be heard and known in the industry. That is to say, the same labels even come to exchange material that they take from different bands, which ends up being a chain of voice to voice making the band in question stand out.In our particular case, it helped us a lot to be able to be heard nationally and internationally, having worked with Mario Lachy (Black Legion Records) expanding our current listeners.
Do you prefer Vinyl, Tape, CD or Digital Format and why is that?
It is impossible to choose just one since each of these represents a different essence. A CD is a first option since it is more accessible to the public who like physical material since in many desktop devices they can be reproduced.On the other hand, our generation shows an abysmal contact with technology which means that digital is an undoubtedly necessary option, in addition to attracting an audience that is totally unaware of the band and decides to listen to us to see what proposal we bring (be it through YouTube or Spotify). Having said that, we cannot leave aside the tapes or the vinyls since here what characterizes this genre is represented in a more classical way (speaking of metal, of course). They all have their strong point to highlight, besides that we cannot deny that having physical material always generates a different feeling. We can even say that it is a goal of the band to be able to be on vinyl.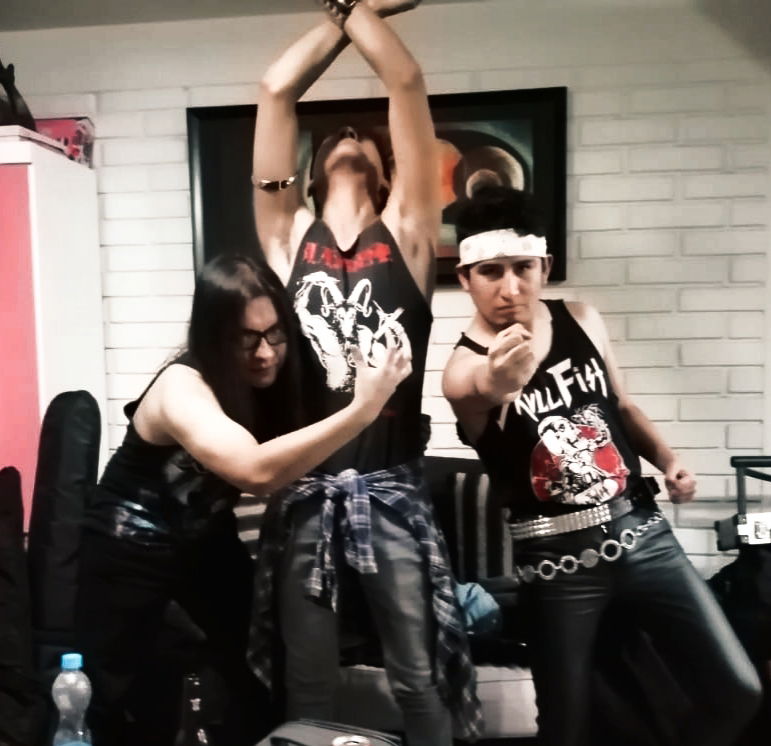 Your music style is Heavy Metal. Which are your main influences (Favourite Artists / Bands etc.)
It can be said that it is a rare combination between several current bands representing the NWOTHM such as Axxion, Skull Fist, Cauldron, Enforcer, Stallion since each of these bands (among others) contribute a little to what we intend to do.In addition to these bands we are always hungry to know more bands that help us explore more in depth what traditional heavy is but at the same time present something new like Haunt, Hällas, Night, Striker, Snakebite, Metallian, Forever, Thunderor and many plus. The influences that we have are impossible to limit to a few bands as we try to be ambitious playing with the melodies and changes to give a sound that feels new but familiar.
Which things, do you think, a Band should sacrifice in order to succeed? Have you ever sacrificed anything in your life for a better future of your Band?
Without a doubt time. A band has to sacrifice a lot of time if it wants to get a good product. Of course, passion and taste for what you do is necessary, but the sacrifice that this entails is found in the time you dedicate to the band and the instrument to achieve better results.Another highlight is definitely the economic aspect. To be able to obtain a logo, a cover, a striking outfit, better quality instruments, transportation, art designs, and even paying for a rehearsal room is not exactly talking about little money.These are two aspects that we believe are fundamental for a band to sacrifice in order to start and stay, being precisely these aspects that we had to sacrifice at the time to a greater or lesser extent.
Describe your ideal live show as a performance Band. Have you already experienced that?
One issue that we have always struggled with has been being able to listen to each other when playing live, without counting of course that we always hope to listen to each other in the best way for the public.In that sense, a perfect live presentation focuses on being able to hear each other well and being able to be heard in the best possible way by the public. Once that is achieved, it only remains to enjoy the moment and the adrenaline.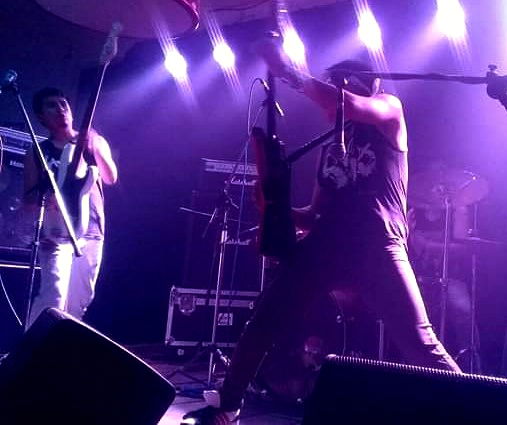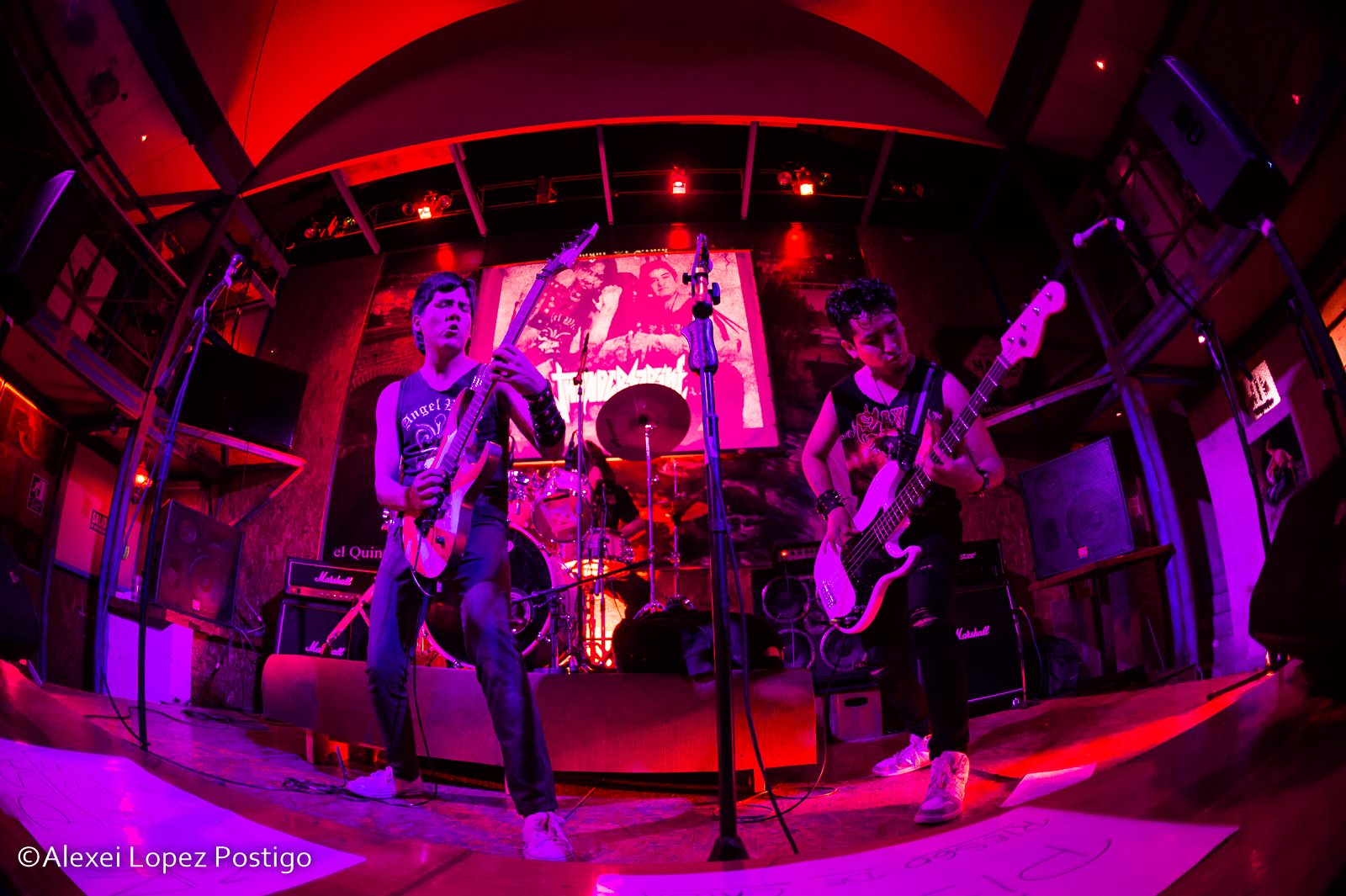 Which attributes, do you think, that a new Heavy Metal Band should have in order to gain identity and be unique?
At this point, it is clear that standing out can be very difficult but not impossible. We believe that the main factor lies in the music that is made. In a world with so many "square" songs why not try to vary? Add acoustic, bass solos, rhythm changes, modify the moment a solo enters (and no longer after a chorus as usual), add accompaniment instruments such as keyboards, etc. The magic to stand out musically is in experimenting.Another point to take into account is the performance that is staged. Live music is not only playing an instrument but it must be to provide a complementary experience which is to give a show. Without a show, what use would it be to see live the songs that you can listen to on your cell phone? To stand out in these 2 points, we believe, would make a new band (of any genre) stand out and position themselves on the scene.

Do you believe that Digital Platforms help the new Heavy Metal Bands? Which, do you think, is the ideal way for a Band to promote its work?
There is no doubt that digital platforms push bands to be heard even by people who like other genres of music. They are easily and quickly available to everyone at almost any time and place where we are.The use of digital platforms should not be limited only to the music of a band but should also be used to promote the image of the band, that is, the use of social networks such as Facebook, Instagram, Twitter, among others. Interacting with fans is a fundamental piece for the voice to help run, which not only creates a legion of fans but also a community for your band.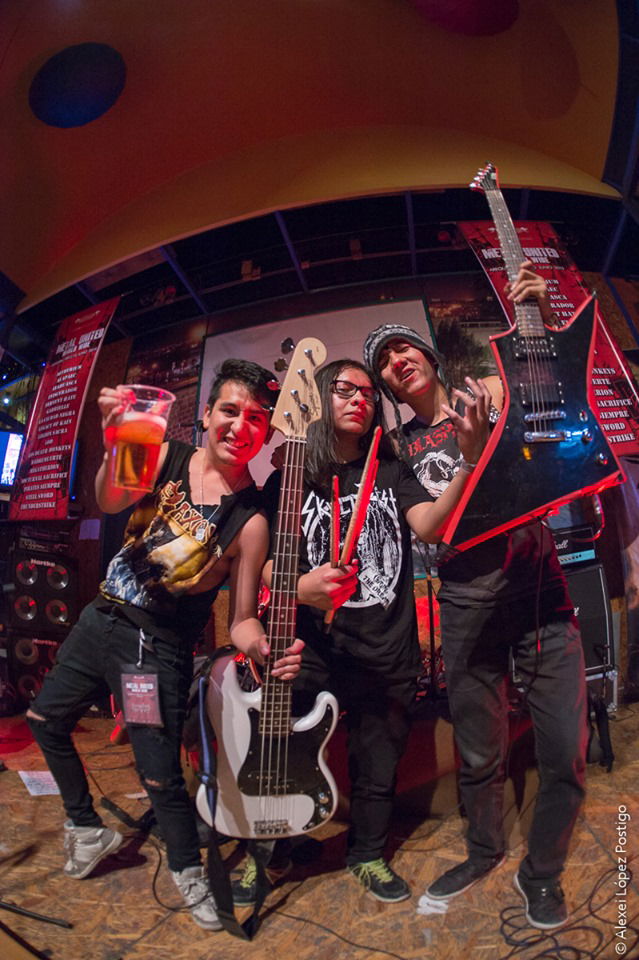 Tell us a few things about the New Underground Metal Scene in Peru (Bands, Fanzines, Webzines, Metal Clubs etc.)
The scene is constantly changing and growing. At each event that takes place you may come across a new band or new songs from an established band.The support that exists for the metal in Perú continues, although perhaps not of the magnitude that we would like as in other countries. Even so, let us remember that music is made out of passion for it, which is why we faithfully believe that the scene will continue and remain in Perú.

Do you know anything about the Hellenic Metal Scene?
Unfortunately not. This reaffirms the immense amount of musical material that can be found on the internet today. We were even curious to investigate a little about Hellenic Metal and among the bands that we saw we found Rotting Christ, a band that is consumed by whoever takes the floor in this part of the answer.Perhaps in our search and curiosity to know more bands and subgenres we have come across bands from this scene, but we did not meet them directly because they are Hellenic Metal.

What are your future plans?
We want to produce more material so that we can (finally) present our first album. That is our goal since we started with the band, although there is still a long way to go. Besides that we would like to give a new image to our logo with which it adapts a little better to the current image that heavy metal bands have.

Thank you very much for your time & Keep up the good work! The closure is yours.
Thanks to you for giving us this opportunity, it was a nice dialogue between the band to provide these responses that reveal a little more of our thoughts on the metal scene. A big hello to all Filthy Dogs Of Metal readers and members. CHEERS!

By Steve the Filthy Dog.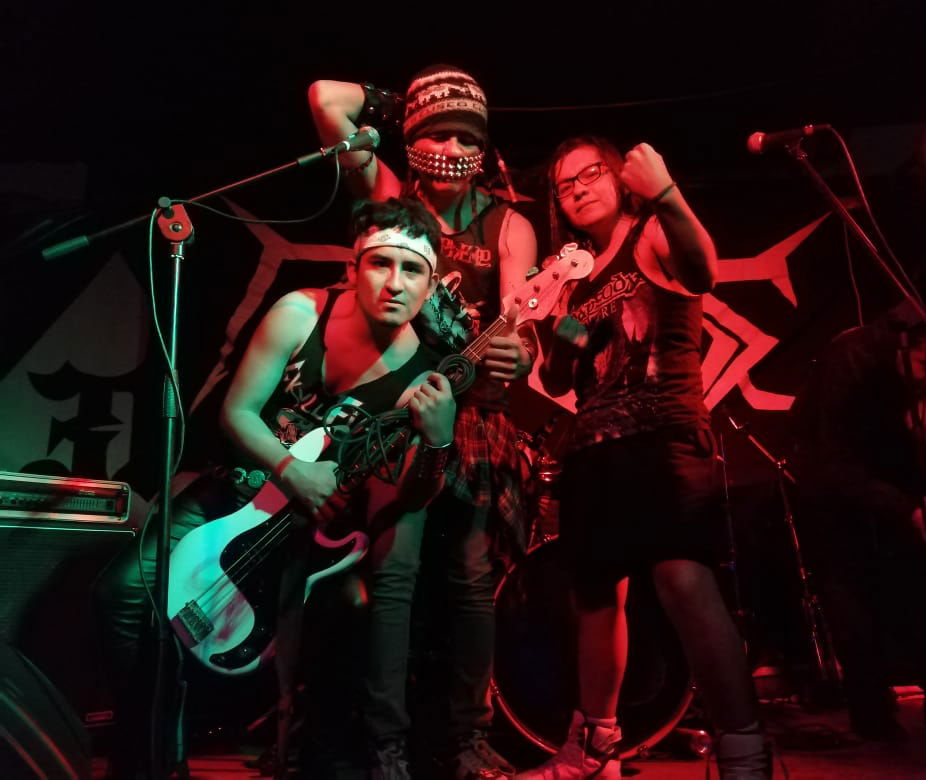 THUNDERSTRIKE CONTACT:
https://thunderstrikeperu.bandcamp.com/releases
https://www.facebook.com/ThunderStrikeHeavyMetal/
https://www.instagram.com/thunderstrike_peru/?hl=es-la