!!!MEXICAN HEAVY METAL!!!
We had a conversation with THUNDERSLAVE.Enjoy!
Welcome to the FILTHY DOGS OF METAL Webzine.
1. Tell us a few things about THUNDERSLAVE (Members, Starting Year etc).
Thunderslave is formed by Carlos Wild - Vocals and Guitar, Ranzig Mendoza - Lead guitar, Eli Arrieta - Bass, Alan Ayala - Drums.The band started in 2015 when Alan & Carlos decided to start a new project since they wanted to contribute a little something to the metal scene under the name of Monterrey Rock band. Influenced by punk and hard rock we recorded our first song titled ''Call of the wild'' with Andres Ferreira filling the band as bass player. After few shows the band started grow up and we started to think that a second guitarist will be needed to add more power to all our songs and that is when Randy Ibarra joined to Monterrey rock band. The things where getting serious and we thought that we needed a powerful name something catchy so we started to figure it out in what could be a good name for the band and then we were between two names Thunderslave or Virtual Paranoia, and you know what happened haha. We started to record or first EP on 2016 but we had some troubles with Andres Ferreira and he left the band. Then our good friend Ranzig Mendoza (our current guitarist) join to Thunderslave as bass player and we finished the recording of our first EP. We spend all 2016 and 2017 that that line up.On 2017 we started the production of unchain the night. We had a lot of ideas for that new record but unfortunately the line up wasn't that strong we were forced to improve and we decided to let go Randy and Move Ranzig to Lead Guitar, and there we were again without a bass player with upcoming shows. Fortunately for us Daniel Rodriguez used to play with Ranzig on his side project Skullcrusher and he completed the line up for 2017-2018. In the meantime, Carlos, Ranzig and Alan started to compose the new album. Early in 2019 Dany left the band giving room to Eli Arrieta that joined up to the team and recorded Unchain the night being part of good shows.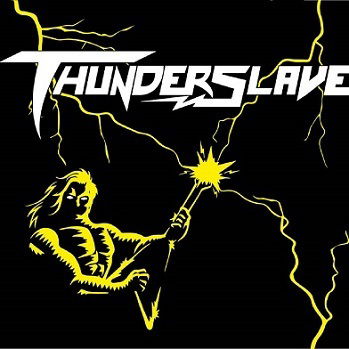 2. You are going to release your new album ''Unchain the Night''. Tell us a few things about this project.
This project is all we ever wanted to do speaking of heavy metal, is powerful, is raw, we tried to make one of those albums that you can hear complete without skip any song. One of those you make the audience be part of your show.
3. Label or DIY and why?
Definitely label, unfortunately for us we no have the time or money to release our own material. A label is the key for new bands to make themselves known and this is because people already know you in your home town but with a label from maybe Europe, South America or different city they will spread your music that is what all musicians want, to be heard.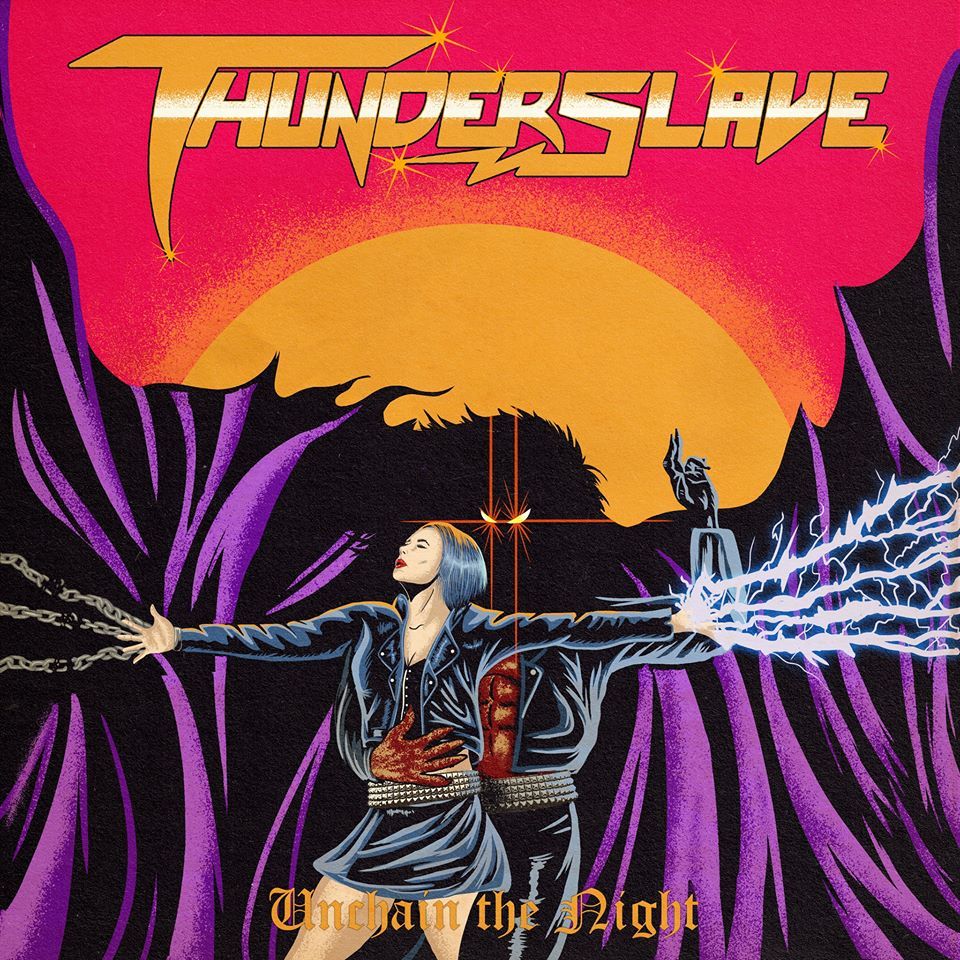 4. Do you prefer Vinyl, Tape, CD or Digital Format and why is that?
We love all of them, but I think tape is my favorite and its just because how looks like. But If we talked about sound it will depend of what type of stereo or deck do you have to play it.
5. Your music style is Heavy Metal. Which are your main influences (Favourite Artists / Bands etc.)
Judas priest! Obviously haha we love the lyrics of Stormwitch, Exciter, Def Leppard, Motorhead, Danzig, Blue Oyster Cult, Possessed, America, Grand funk. The funny thing of us is everyone listen different music as an example my favorite genre is Hard Rock Glam, Alan is punk, Ranzig is Thrash and Eli is Blues and Classic rock. So now you can have an idea of what is coming for 'Unchain the Night'.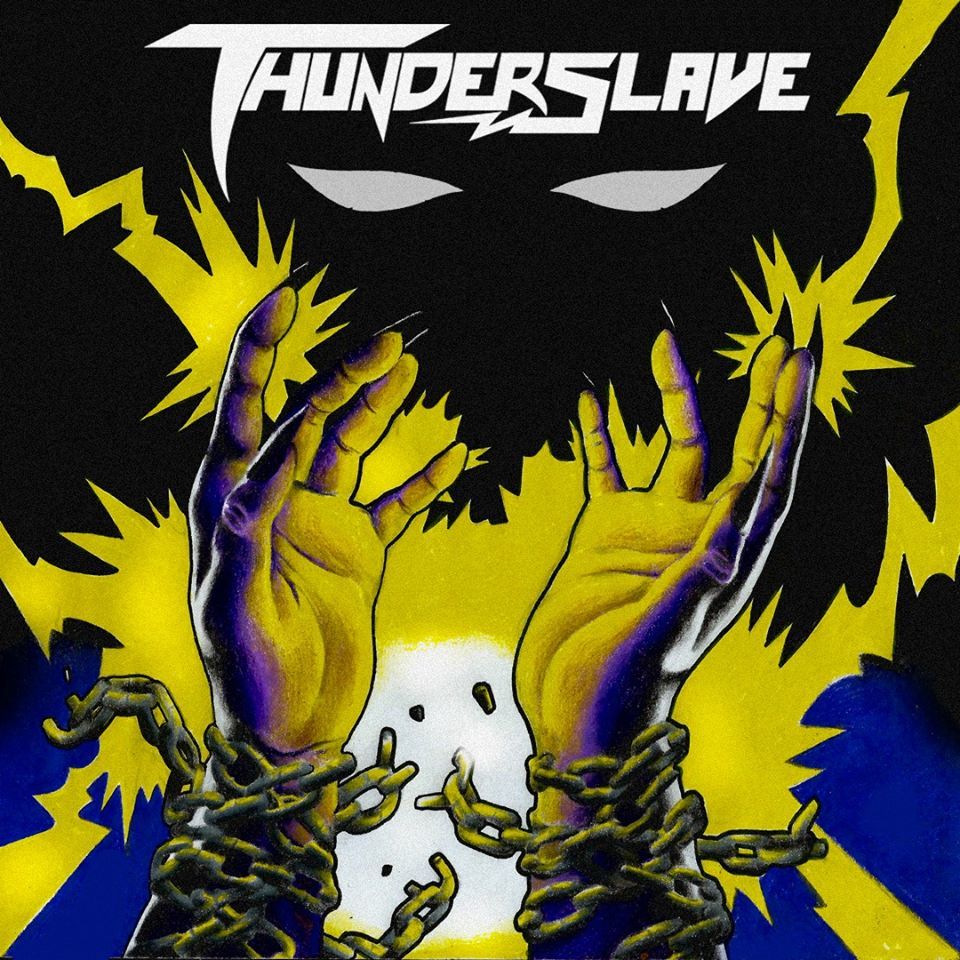 6. Which things, do you think, a Band should sacrifice in order to succeed? Have you ever sacrificed anything in your life for a better future of your Band?
Well the Idea is not sacrifice nothing but time for practice or shows right? But aside that, when you are in a band like Thunderslave you must be honest with all your band mates and your team. We need to have the same goals and focused. We have sacrifice lot of money having nothing in return, but we don't care cause this is what make us feel alive. We have sacrificed friendships but that's just the way it is.
7. Describe your ideal live show as a performance Band. Have you already experienced that?
Well as live show what we want to do is a good performance like Alice Copper or Lizzy Borden that have some theater acts between the songs. That is what I would like to do in the future. or some stadium rock songs. We have not experienced something like that yet but hopefully in a near future.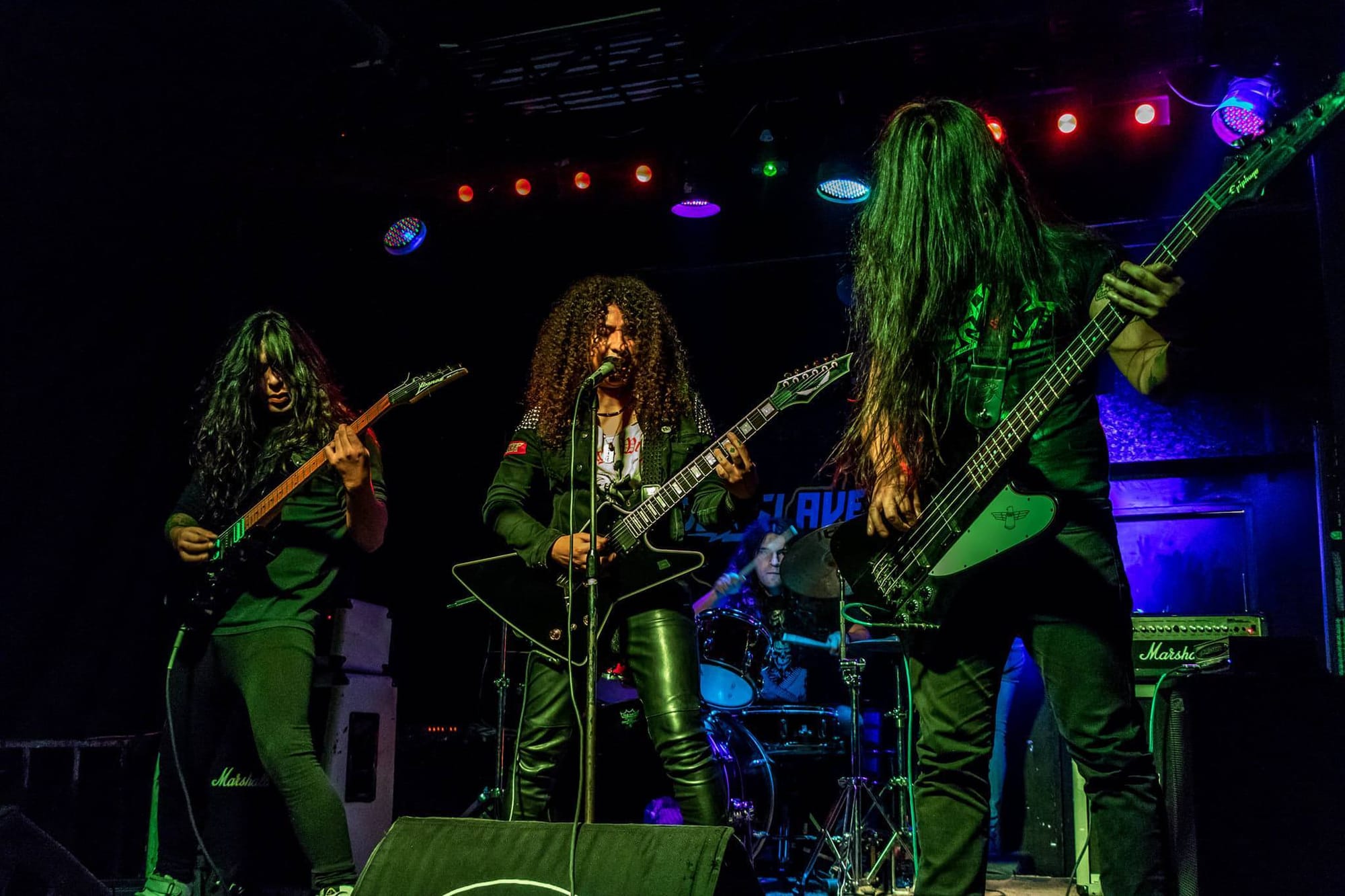 8. Which attributes, do you think, that a new Heavy Metal Band should have in order to gain identity and be unique?
Attitude. I think the reason why people follow us is because the believe in us. we want their all their dreams come true and they want our dreams to come true. why they believe in us? I like to think that is because people feel what you are doing, and they react to that. They just want to have fun with you and we just want to them have fun, is a synchronize. People feel what you are doing, and they react to that. They just want to have fun with you, you need to be Catchy,
9. Do you believe that Bandcamp and other Digital Platforms help the new Heavy Metal Bands? Which, do you think, is the ideal way for a Band to promote its work?
It helps you to reach more people around the world that causes that people wanted to buy your merch. I think the ideal way to promote is just being original, if your songs like to the people it won't matter if they have your music on platforms they will want to buy your material to know more of the band.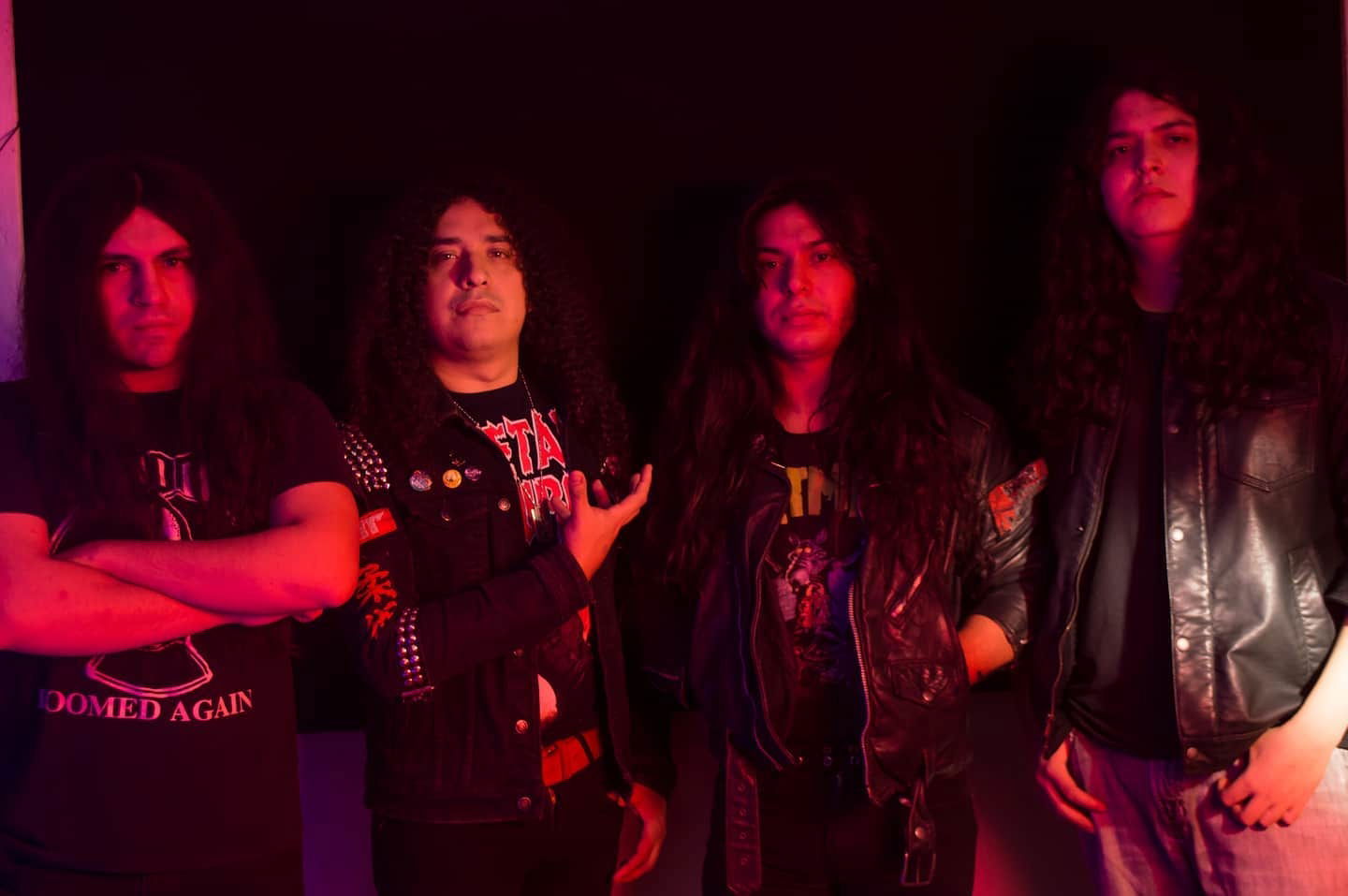 10. Tell us a few things about the New Underground Metal Scene in Mexico (Bands, Fanzines, Webzines, Metal Clubs etc.)
Well, thanks to this shit of Covid-19 is all dead. But before that it was getting stronger here in Monterrey there is a festival Called Mexico Metal Fest the best of Mexico and they always bring good bands from around the globe. That's a good show for upcoming Mexican bands. Unfortunately, we haven't had the pleasure to play there. But hopefully soon.
11. Do you know anything about the Hellenic Metal Scene?
Well I have heard few about it from some friends, I heard that Greece has the trues people of heavy metal. that you can find a lot of good records in there, that you cannot imagine that exist haha.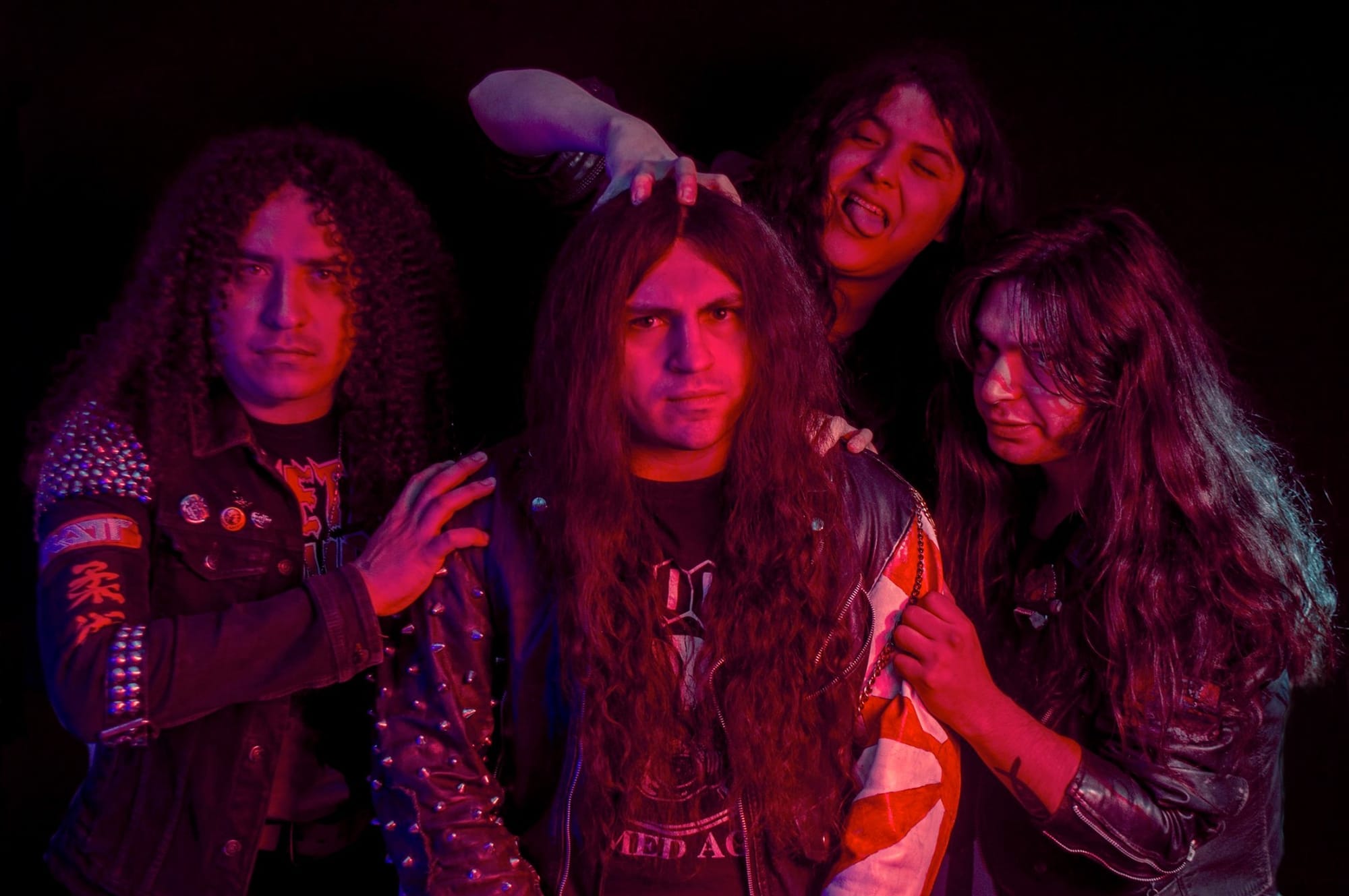 12. What are your future plans?
For now, we will be promoting our new material through all the platforms. Until this pandemic shit ends and we can start banging the stage again. We hope that people like our new album so maybe we can play in Up the hammers, KIT or Trveheim that our goal for now.
13. Thank you very much for your time & Keep up the good work! The closure is yours.
Thank you so much for this interview! We hope to see you soon, we are halfway there! Stay safe and stay heavy but overall stay true! We are Thunderslave have a good one!
By Steve the Filthy Dog.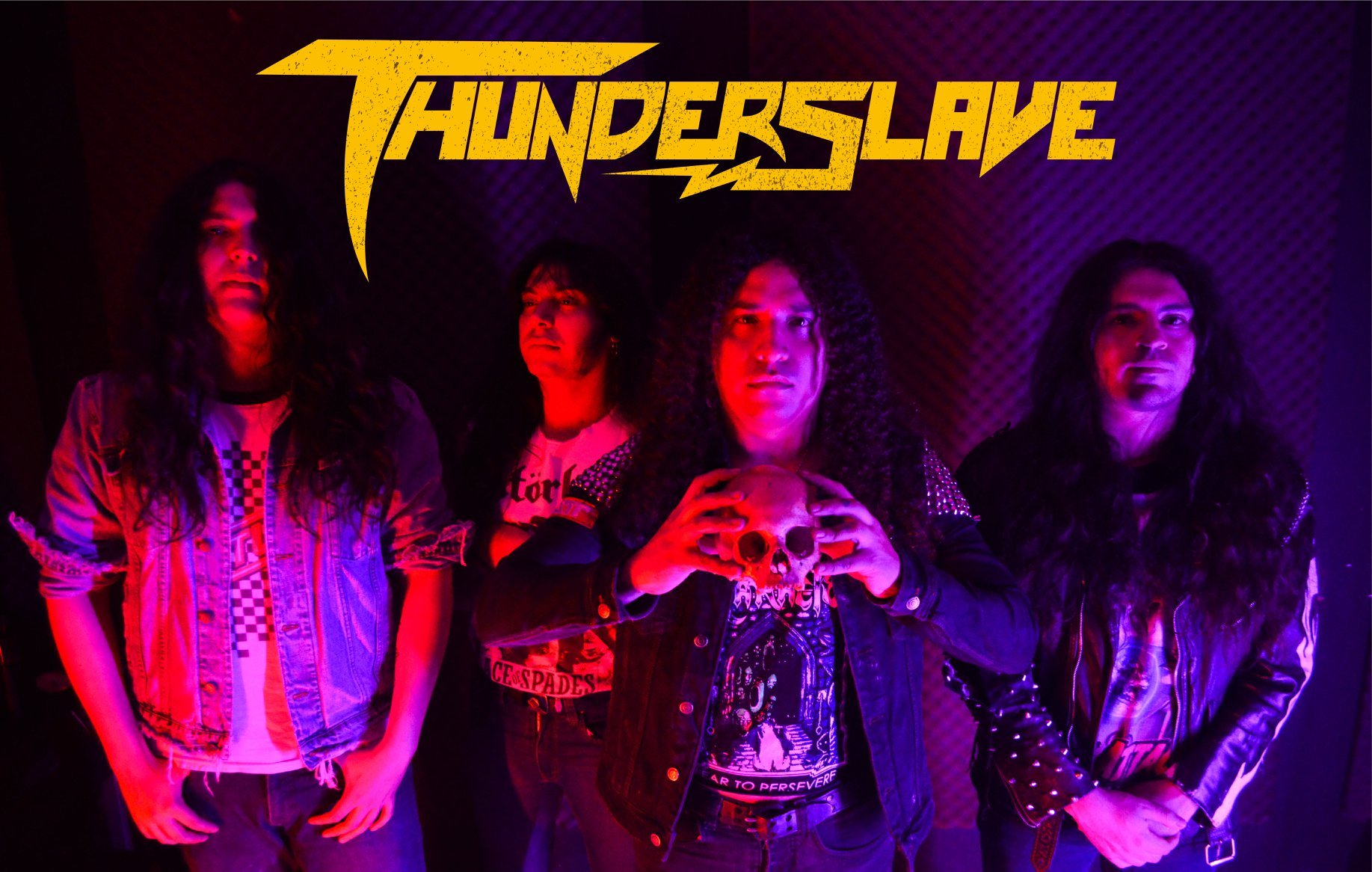 THUNDERSLAVE CONTACT:
https://thunderslave.bandcamp.com/
https://www.facebook.com/Thunderslave/