!!!CANADIAN HEAVY METAL!!!
We had a conversation with Mat Brinkworth (Guitar).Enjoy!
Welcome to the FILTHY DOGS OF METAL Webzine.
1. Tell us a few things about THUNDERDOME (Members, Starting Year etc).
We are a Heavy Metal band based out of Ottawa, Ontario, Canada! The core of the band is myself (Mat Brinkworth – Guitar), Sean Orlicky (Vocals) and Kodie Perkins (Bass) with a revolving door of exploding drummers. But a special shout out to Chris Buttera for always stepping up to the plate for us.We officially became Thunderdome in 2015 sometime. The idea was just to create a band where we can create some bangin' metal tunes with no agenda.
2. In 2018 you have released your EP ''The Man of Rolling Thunder''. Have you prepared anything new since then?
We released "The Man of Rolling Thunder" digitally in September 2018, and then had a physical release through Temple Of Mystery Records in March of 2019. We are in the progress of recording the follow up right now! This will be our first full-length release. We anticipate to be done recording it this year and release it early 2021. After that we hope to have a more regular release schedule.
3. Label or DIY and why?
Totally depends on the bands need. For us, recording DIY has always made the most sense. As for releasing, there's no way we would have had our record on vinyl if it wasn't for Temple of Mystery records, which was a dream come true!
4. Do you prefer Vinyl, Tape, CD or Digital Format and why is that?
I like them all. Can't beat digital for convenience, but I do have a fairly sizeable vinyl collection because I like being able to put it on and be completely immersed. I don't really buy tapes and CDs anymore but I still have what I have collected over the years, as those were the dominant formats for me growing up.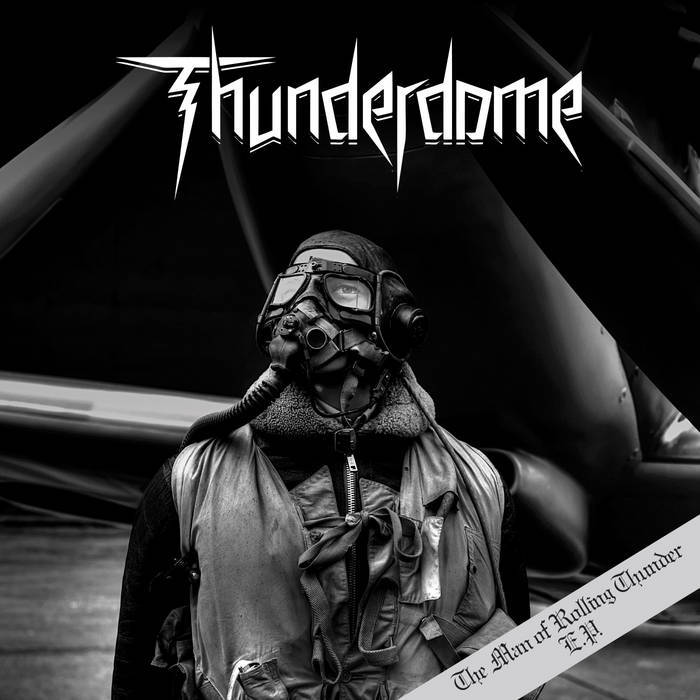 5. Your music style is Heavy Metal. Which are your main influences (Favourite Artists / Bands etc.)
Too many to list, but basically anything with a Heavy Metal label on it. We all tend to like different things while overlapping with certain artists / genres. We've heard people compare our sound to Heavy Load a lot. That's not a conscious decision but certainly a compliment!
6. Which things, do you think, a Band should sacrifice in order to succeed? Have you ever sacrificed anything in your life for a better future of your Band?
Oh man, this is a loaded question! Again, it depends on what the band wants to achieve. For us, this band is just about having fun, playing good shows, and writing / recording music we want to hear. So the only thing we are really sacrificing is time and some money. We realized many years ago life on the road wasn't going to work for us, so we are closer to a "weekend warrior" type band than a full out touring machine.I think if you want to REALLY giver 'er though, you need to just dive right in and go Full Speed or No Speed (yeah…). Too many people half-ass it and that's just not going to work.
7. Describe your ideal live show as a performance Band. Have you already experienced that?
Our last gig was probably my favourite we have played as a band. We were direct support for the Warbringer / Enforcer tour. Not only was it a packed show, but those are two of my favourite modern bands, so it was an honour to be able to warm up the crowd for them.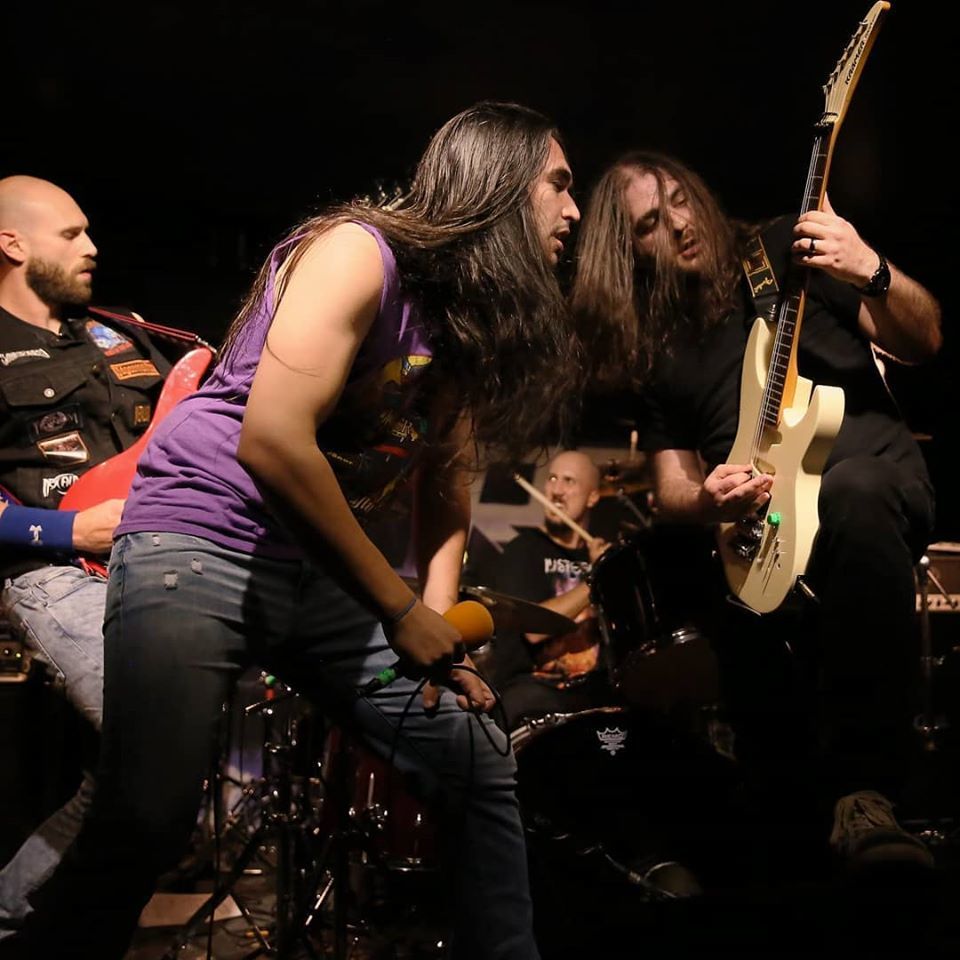 8. Which attributes, do you think, that a new Heavy Metal Band should have in order to gain identity and be unique?
That's hard to say because people's tastes are so different. I know this sounds cliché but it comes down to the songs. For example, you can have an AMAZING singer, but if they are singing crappy songs…that's not going to get you very far ya know?It definitely starts with the tunes. After that, things like coordinating your looks and your performances to fit that just turns it into a whole package. Look at Enforcer as a prime example. Their songs are killer (and they just keep getting better), the production fits the sound perfectly, the artwork…then when you see Olof run onstage in leather pants, vest, studs, with an Ibanez Destroyer or similar in his hands…it just sucks you right in and you're immediately IMMERSED in the whole show. Can you tell I'm a fan of Enforcer yet?
9. Do you believe that Bandcamp and other Digital Platforms help the new Heavy Metal Bands? Which, do you think, is the ideal way for a Band to promote its work?
100%. It makes it easier to find, and an easy way to support artists directly. I personally find a lot of new stuff through metal websites / blogs, as well as certain YouTube channels I trust (one of which you can find our EP on!). It's so great to be able to just throw someone a link they can listen to right away as well.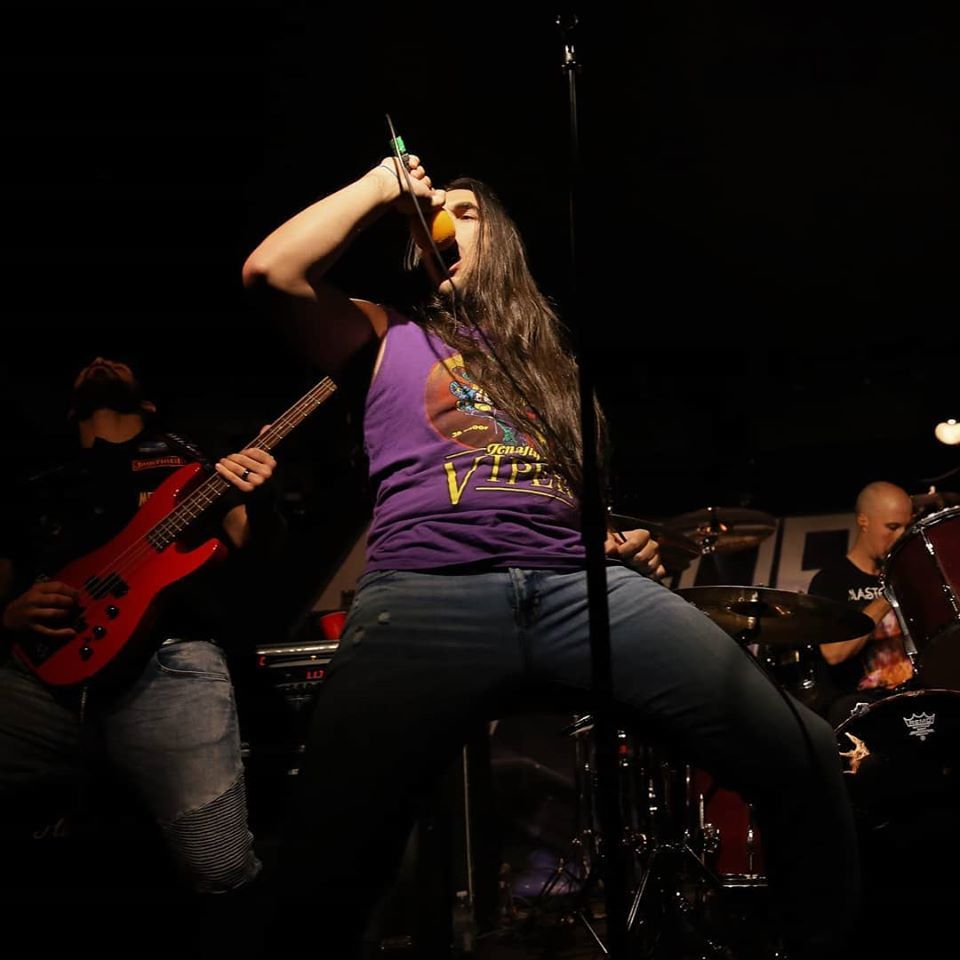 10. Tell us a few things about the New Underground Metal Scene in Ottawa, Ontario Canada (Bands, Fanzines, Webzines, Metal Clubs etc.)
Unfortunately, I am less involved in the Ottawa scene than I used to as I don't live in the city anymore so don't get out there as much (even though that's where we play all our gigs!).It's a great little community though. There's a handful of venues that host all the metal shows, as well as a few promoters (shout out to Chord Productions!) that handle all the metal stuff and give the local acts opening slots. We also have our own Heavy Metal restaurant (The Koven) so that's pretty dope too. Those guys also just announced they're taking over a popular metal venue as well, so super stoked for that.Lots of great bands, and some incredible musicians, too many to list. But I encourage everyone to keep an eye out for bands from the area.Not to mention the history of amazing bands that have come from Ottawa. I mean…Exciter? Yeah, exactly.
11. Do you know anything about the Hellenic Metal Scene?
I unfortunately do not…hoping you guys will help out with that!
12. What are your future plans?
Get this record done, book some shows, and prepare for the next record. We're here just to write tunes we enjoy and have a good time bangin' them out, and as long as we have that, we'll just keep on truckin'.
13. Thank you very much for your time & Keep up the good work! The closure is yours.
Thanks so much! You can check us out at any of the various places!
By Steve the Filthy Dog.
https://www.instagram.com/thunderdomemetal/
https://www.facebook.com/thunderdomemetal/
https://templeofmystery.bandcamp.com/album/the-man-of-rolling-thunder