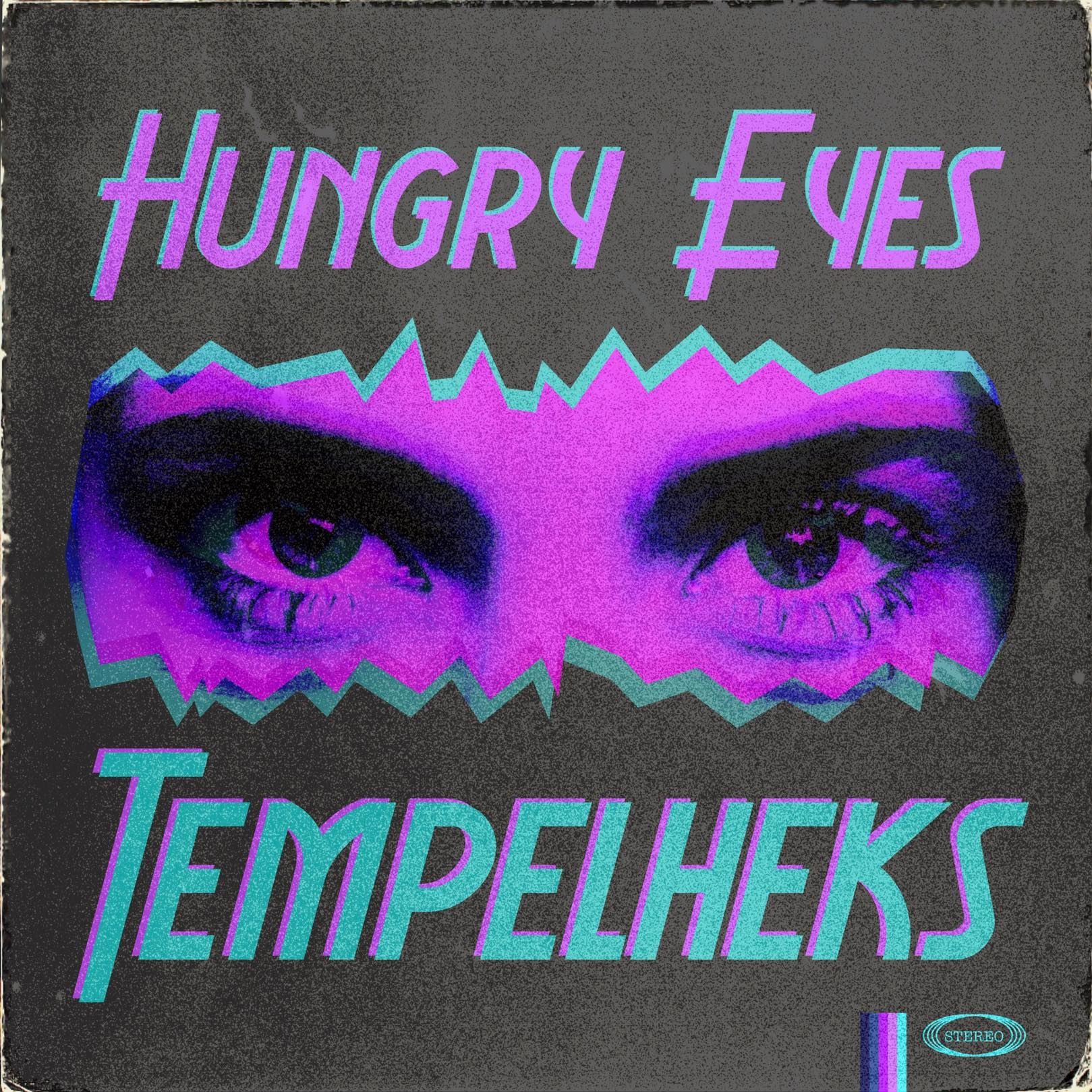 !!!NORWEGIAN HEAVY ROCK!!!
We had a conversation with Martin. Enjoy!

Welcome to the FILTHY DOGS OF METAL Webzine.
Tell us a few things about TEMPELHEKS (Members, Starting Year etc).
Tempelheks was started as a solo project back inn 2013, with the release of Red Forest EP. Later, other musicians joined to be able to play live. The current members are Sindre on guitar, Håkon on drums, Magnus on bass & backing vocal and Martin on vocal and rhythm guitar.

You have recently released your new single ''Hungry Eyes''. What is the feedback from your audience as well as from the press?
The feedback for our new single has actually been very good. We were excited to hear them, due to the change in our sound, and people seem to like it. They seem to respond well to the more energetic and 80's inspired vibe.
Label or DIY and why?
We are DIY now. Later we have been working with labels, but for the first time we are releasing on digital only, so we felt that we could do this record independent. The latest label we worked with was Cursed Tongue. Check it out, if you like doom, stoner, slugde and stuff like that.
Do you prefer Vinyl, Tape, CD or Digital Format and why is that?
We are fans of vinyl. We love the sound and the whole experience with big covers and flipping the disc. A perfect night for us is hanging out in Magnus' basement with some beers and spinning records.
Which are your main influences (Favourite Artists / Bands etc.)
We tons of different musical influences between us. But for the upcoming record we are very inspired by Judas Priest from the 80's and similar metal bands from that time. We have also been inspired by disco and pop bands from 70's and 80's, like for example Georgio Moroder, James Last and Madonna.
Which things, do you think, a Band should sacrifice in order to succeed? Have you ever sacrificed anything in your life for a better future of your Band?
I would say that the most important thing to sacrifice is time. Song writing, practice, rigging, gigs, promotion, and all that stuff, it takes a lot of time. But if you love it, it should not seem like a big sacrifice. I have sacrificed a lot of family dinners for practice or gigs but they know my passion, so they never get pissed off.
Describe your ideal live show as a performance Band. Have you already experienced that?
Our ideal gig is not a specific place, setting or anything like that. The ideal gig is when the audience has a great time and there is a good energy between us and them. We've experienced that several times and hope to do so again, many times.
Which attributes, do you think, that a new Heavy Metal Band should have in order to gain identity and be unique?
I think you have to be open-minded. Never be afraid to incorporate different influences into the music. And not to shy away from doing things that are not considered to be "true heavy metal" or something like that.
Do you believe that Digital Platforms help the new Heavy Metal Bands? Which, do you think, is the ideal way for a Band to promote its work?
I believe that the digital platform has huge potential for bands, but sadly it sometimes means that bands don't make the money they deserve. But that's how it is. Bands now just have to adapt. The ideal way for bands to promote their music has always been, and always will be: concerts.
Tell us a few things about the New Underground Metal Scene in Norway (Bands, Fanzines, Webzines, Metal Clubs etc.)
Norway has a cool and vibrant underground scene for heavy rock and metal. There is a lot of bands in the stoner/doom genre like Hymn, Superlynx, Lonely Kamel, Gravy Jones and Steinsopp. We also have some really cool experimental stuff like Beglomeg, Dromedar and Deathcrush. Two cool zines/podcasts to check out are Jernverket and Råkkfolk. I'm not too familiar with clubs outside of Oslo, but three good ones there are Aye Aye, Vaterland and Revolver. All three are bars where there are occasionally concerts.
Do you know anything about the Hellenic Metal Scene?
Yes, of course. Greece has a lot of cool bands and a great rock/metal community. Back in 2016 we played a concert in Oslo with Raw In Sect. They are good guys and played a cool show, and one of their songs featured accordion. That was awesome. Also, I have listened to Nightstalker a bit. Really like their tight and aggressive sound. And of course Planet of Zeus. Loyal To The Pack is one of my all time favourite albums from modern rock bands. Hope to see them live, or even play with them some day.
What are your future plans?
In the near future, we will release our new album. It will be out some time before yule. And after that we hope to start practice again. Our practice space has been closed during most of the covid-19 pandemic. So hopefully, in 2022 we will play live again.
Thank you very much for your time & Keep up the good work! The closure is yours.
We wanna thank Filthy Dogs of Metal, for reaching out and asking for an interview. And also, we wanna thank everyone who has checked out our new single Hungry Eyes. Stay tuned for news about the album release. And if you have not checked the song out, you can do so on most of the digital music streaming services like Spotify, iTunes, Tidal and all that. Stay healthy, stay true to your self and don't let the dragon drag on.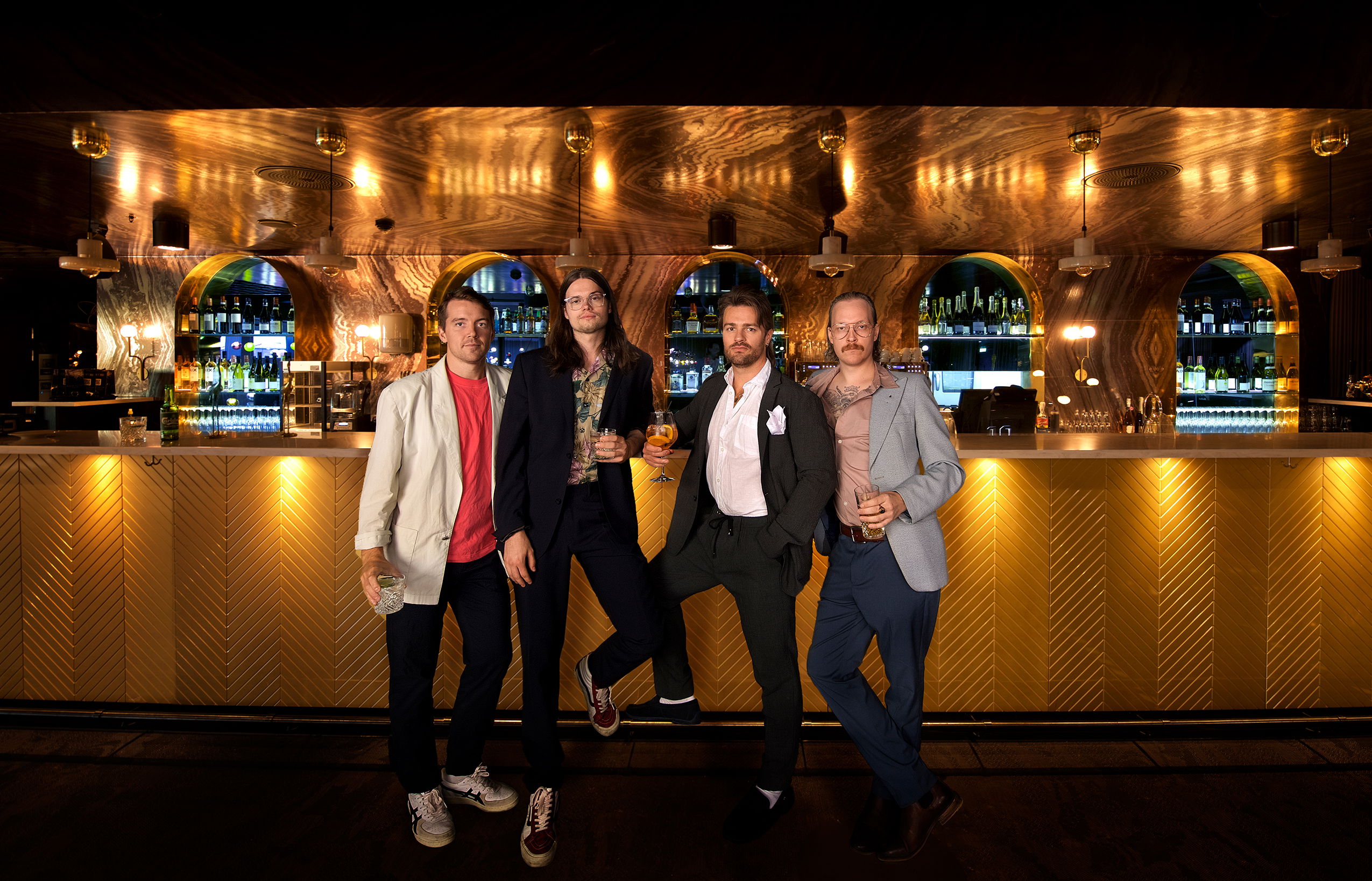 Band photo: Pål Bellis
By Steve the Filthy Dog.
TEMPELHEKS CONTACT:
https://www.facebook.com/tempelheks
https://tempelheks.bandcamp.com/
https://www.instagram.com/tempelheks/
https://open.spotify.com/track/2vYbBPeObeyM3bXDapYClT?si=ZADvqJhYR-CXktakqSy_Vg&utm_source=copy-link&dl_branch=1&nd=1