!!!US HEAVY METAL!!!
We had a conversation with Jym Harris (Vocals). Enjoy!
Welcome to the FILTHY DOGS OF METAL Webzine.
1. Tell us a few things about SYLENT STORM (Members, Starting Year etc).
Thanks for the interview! The band started back in 2013 but we took a long break before reforming with new members.
The current lineup is me (Jym Harris) on vocals, Michael Ian Brisbane on guitar, bassist Mike Pugh and drummer Rich Psonak.
Our second guitarist, Chance Lindquist will be on our upcoming album, however he's unfortunately no longer an active member of the band.

2. In 2018 you released your EP ''Sylent Storm''. What was the Feedback from your audience as well as from the Press?
The critical reception has been tremendous from both the fans and the press.
I'm just pleased that people are digging the songs!

3. Label or DIY and why?
We are pretty much a DIY-type band, but we have licensing deals for CDs and tapes.
Stormspell Records did an excellent job with distribution when the first EP came out about a year ago.

4. Do you prefer Vinyl, Tape, CD or Digital Format and why is that?
Each format has something to offer. As long as people are listening to the music, that's what counts!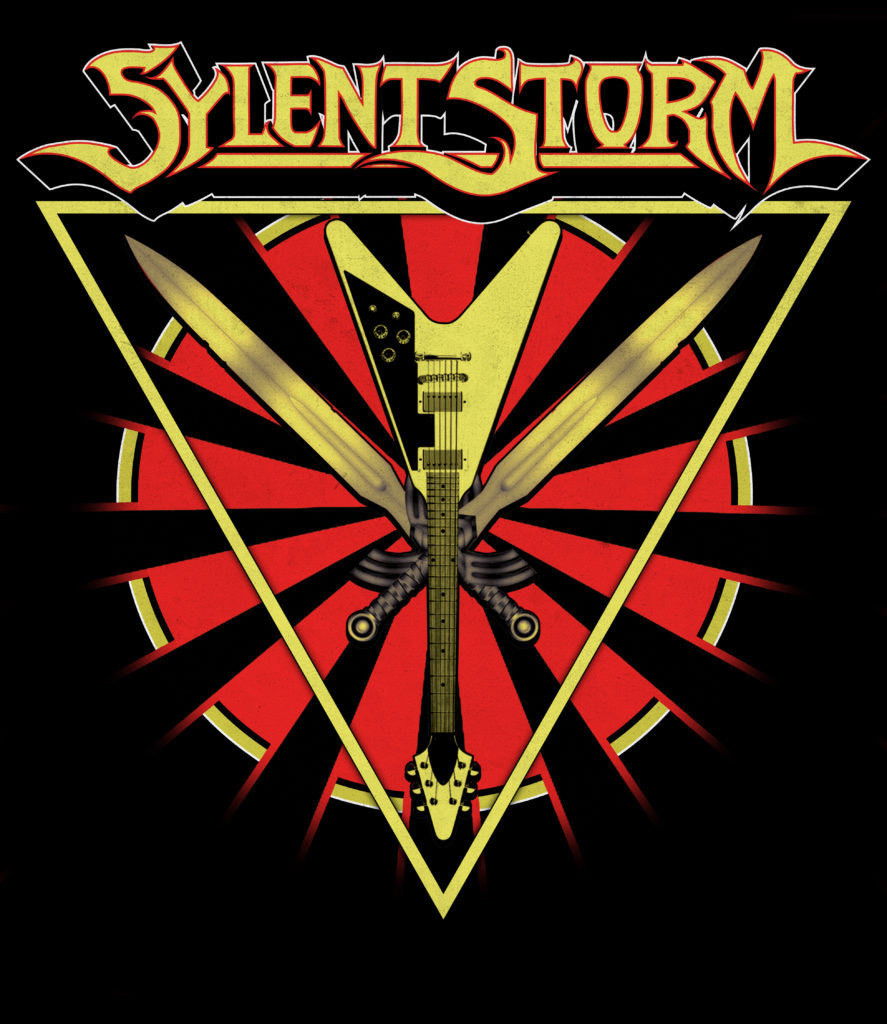 5. Your music style is Heavy Metal. Which are your main influences (Favourite Artists / Bands etc.)
Our original guitarist, James Lind co-wrote a lot of The music on our first EP and he's a big fan of both European and US Power Metal.
There is now a much blues-based rock guitarist co-writing the music so our style has shifted slightly.
We have a Jazz bassist and a Death Metal drummer who both have a more progressive style of playing, so it's an interesting mix, for sure.
The newer material is super solid and the current guys throw their own style in when playing the older tunes.
I think it's kind of unique since the individual personalities sort of come through on each track.

6. Which things, do you think, a Band should sacrifice in order to succeed?
Have you ever sacrificed anything in your life for a better future of your Band?
When gaining respect from your peers, you sometimes lose acceptance from folks who maybe don't like what you're doing.
I've always represented myself as the "80s Metal guy" and in doing so I've likely missed a few other opportunities.
I've sacrificed a ton of time and energy I could be spending elsewhere, but I think it's worth it to stay hyper-focused on Sylent Storm. This is basically the band I always wanted to be in.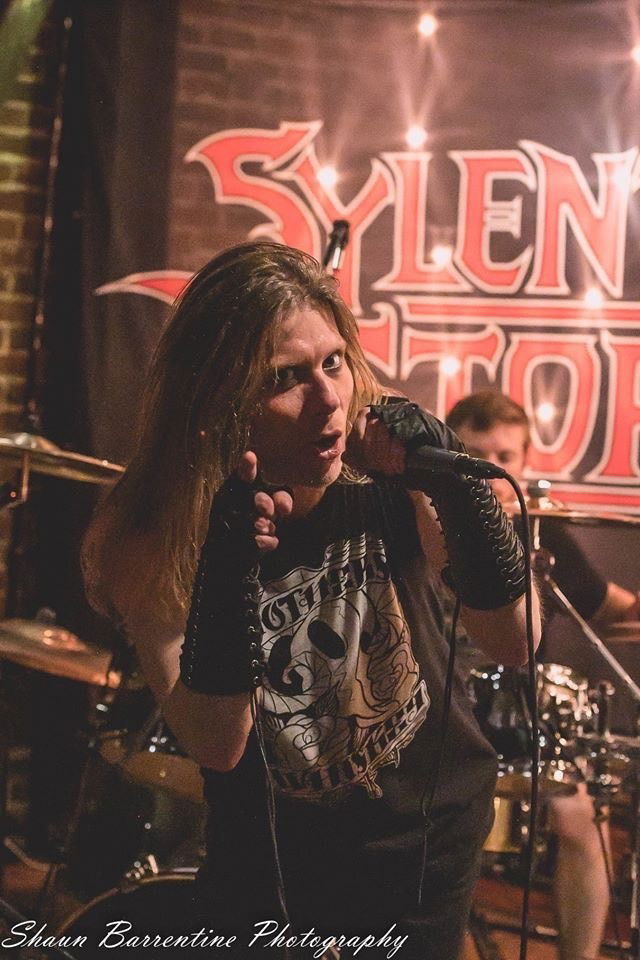 7. Describe your ideal live show as a performance Band. Have you already experienced that?
We've played some killer shows, but I think 2020 will top anything so far. I'd say an overall fun vibe is ideal.
A room full of excited fans enjoying a sold-out show with good lights and sound! I suppose it wouldn't hurt to make a few bucks as well, haha.

8. Which attributes, do you think, that a new Heavy Metal Band should have in order to gain identity and be unique?
That's a delicate balance. Within any music genre, there are going to be limitations, naturally.
There should be recognizable similarities to artists in your genre, without sounding exactly like another band. I think our different musical backgrounds play a big role in the band's identity.
Each guy sounds like themselves, but we all know, stylistically, what we are, and what we aren't.
Our choice of attire or even the color schemes in the artwork are just details that help bring it together.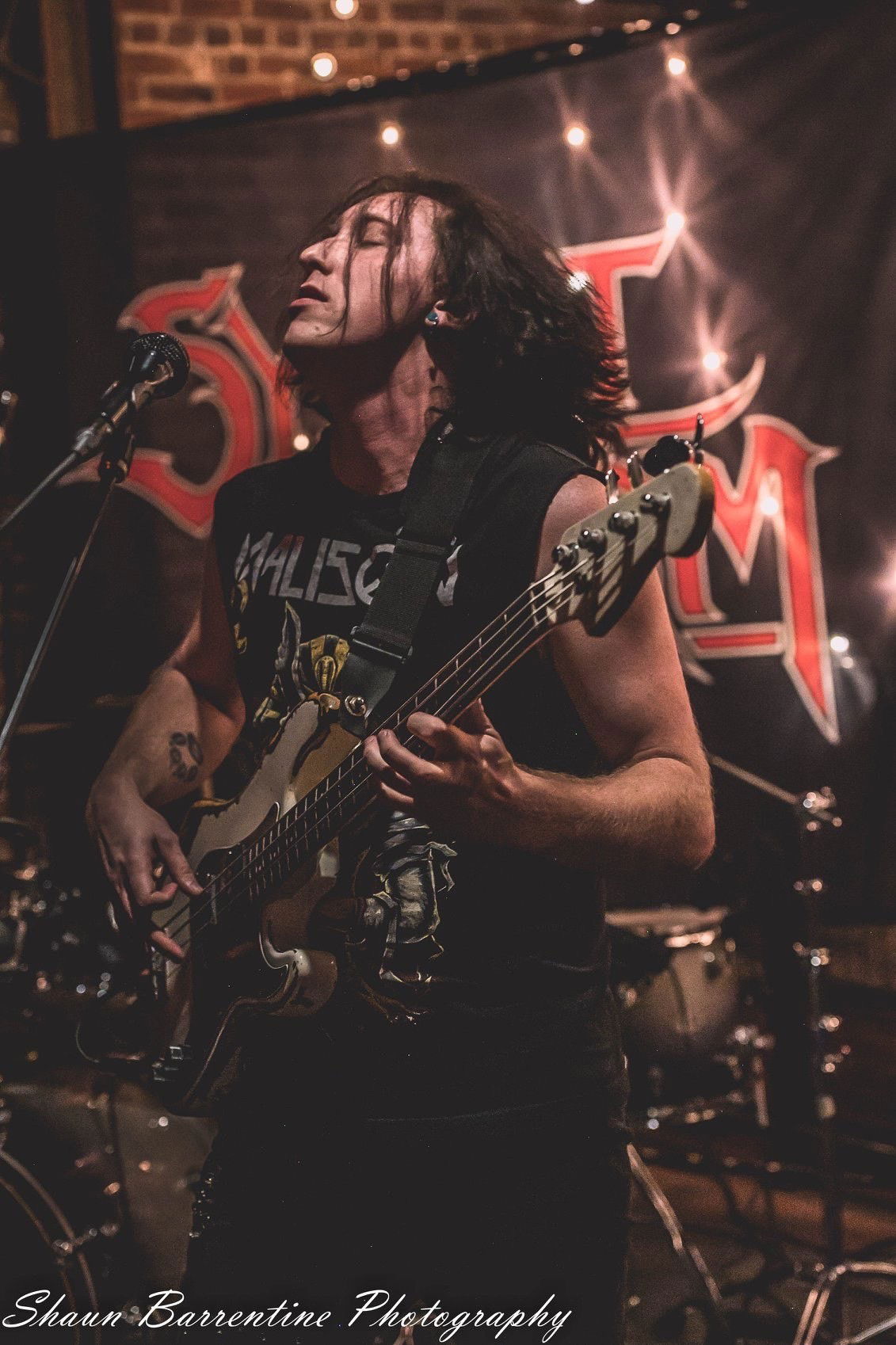 9. Do you believe that Bandcamp and other Digital Platforms help the new Heavy Metal Bands? Which, do you think, is the ideal way for a Band to promote its work?
Bandcamp is doing a lot for indie bands. We try and use every vehicle we can right now because there's a big world of music listeners out there!

10. Tell us a few things about the New Underground Metal Scene in Medford, Oregon, USA (Bands, Fanzines, Webzines, Metal Clubs etc.)
The worldwide Trad Metal scene is certainly booming right now, but Sylent Storm is a bit of a Southern Oregon anomaly, haha.
The Metal Mixtape on KSKQ FM does a great job (Hey Omar!) and the folks over at Gunn Music Press have helped spread the word as well.
There aren't really many venues booking Metal shows in the Rogue Valley, but we are grateful to the ones that do!
We usually play at places like The Bamboo Room or Johnny Bs in Medford. In Grants Pass, we will hit the Haul or the Sound Lounge.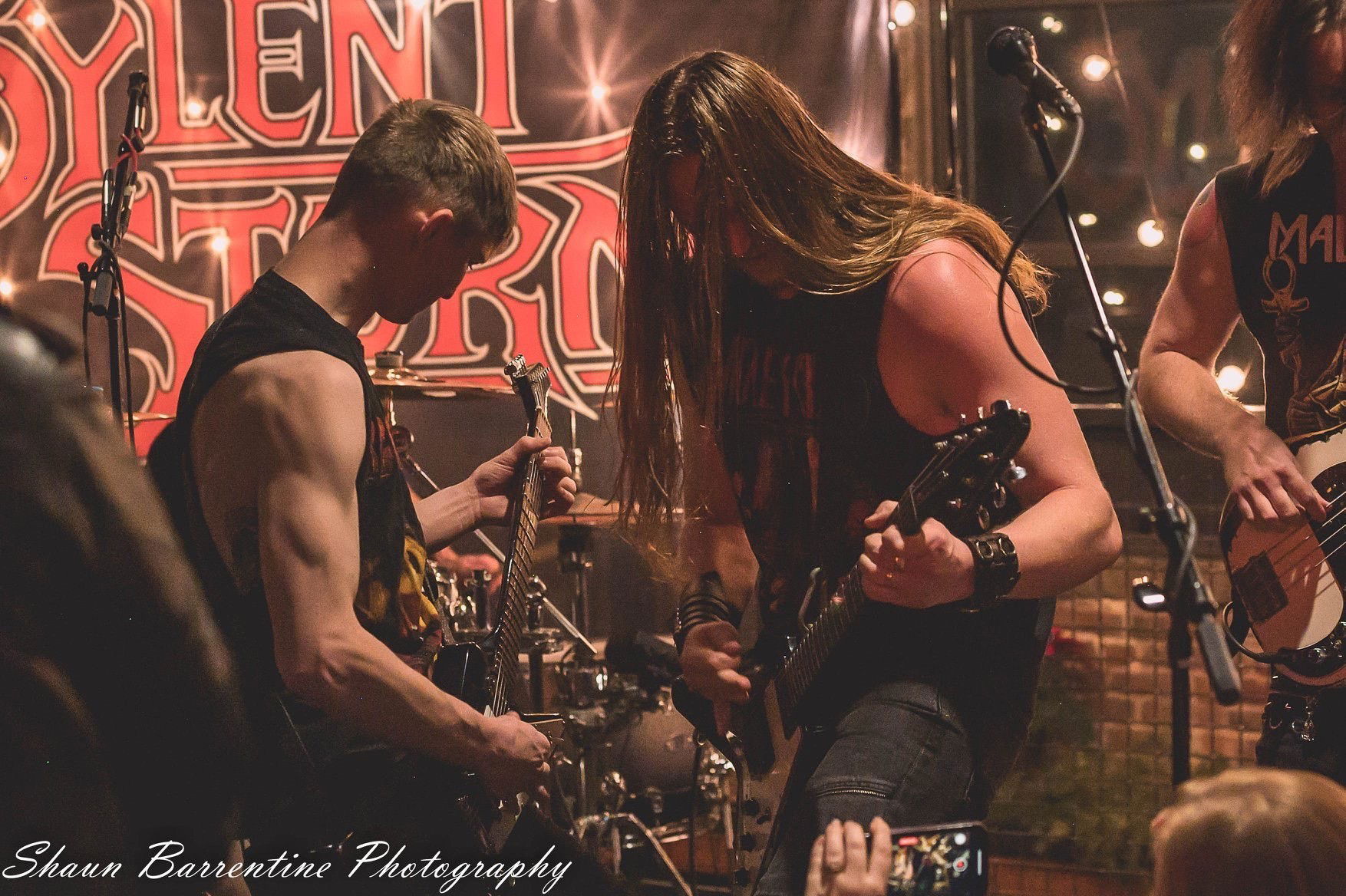 11. Do you know anything about the Hellenic Metal Scene?
I must admit I need to learn more about the Hellenic Metal scene! Hopefully you have a good movement going on.
We would love to come over and play someday.

12. What are your future plans?
We are working on our first full length album now. It's called "The Fire Never Dies" and it's being recording at 10th Dimension Sound in Grants Pass Oregon.
That should be out by spring of 2020 via Stormspell Records. Show offers are coming in here and there but we'd love to travel abroad and play a few overseas Metal festivals!
This band has never played outside of the States.

13. Thank you very much for your time & Keep up the good work! The closure is yours.
Thank you for all the support! Please check our site for updates. There are plenty of social media links: www.SylentStorm.com - cheers!! - Jymbo

By Steve the Filthy Dog.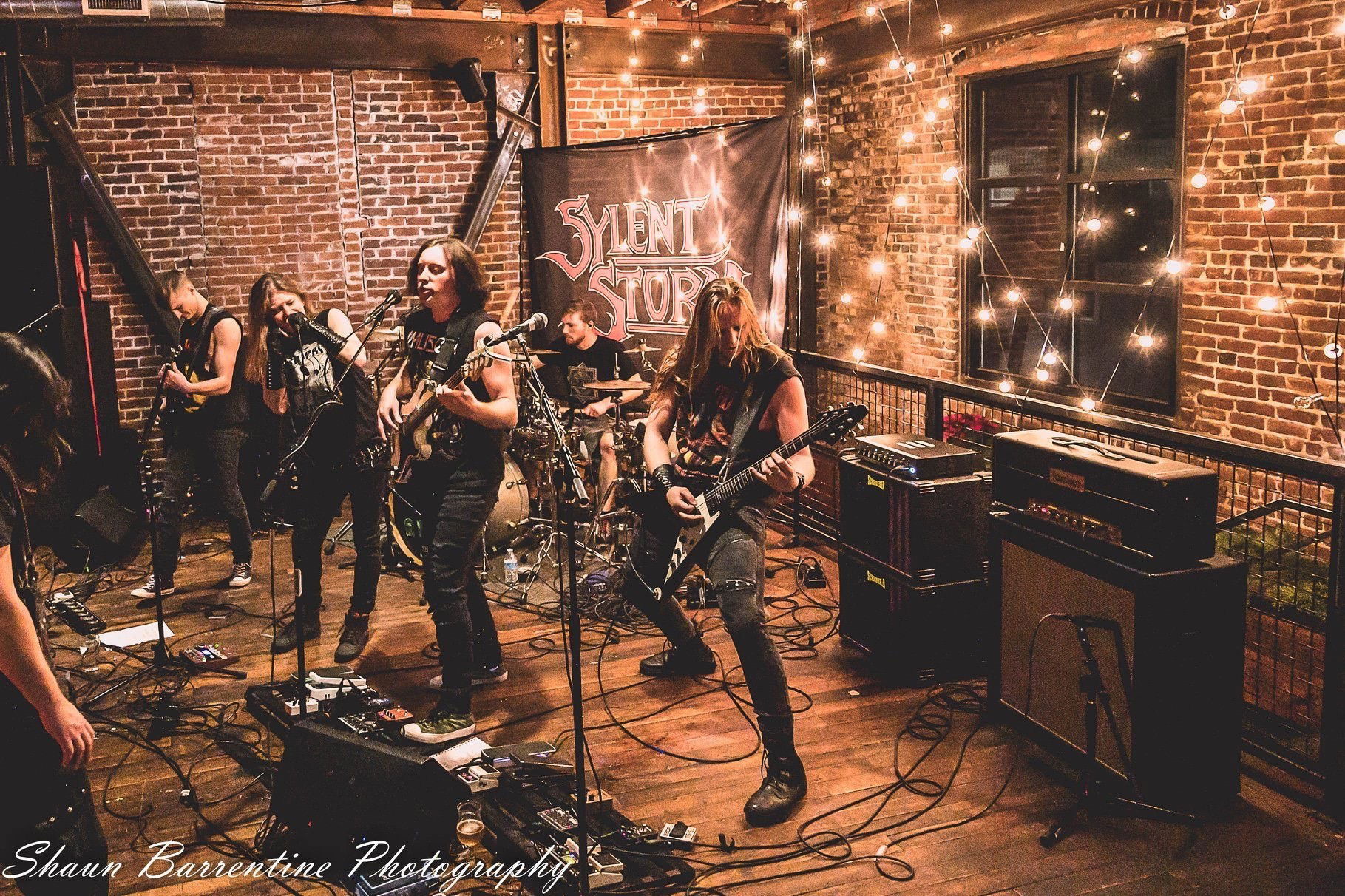 SYLENT STORM CONTACT:
https://www.facebook.com/SylentStormMetal/