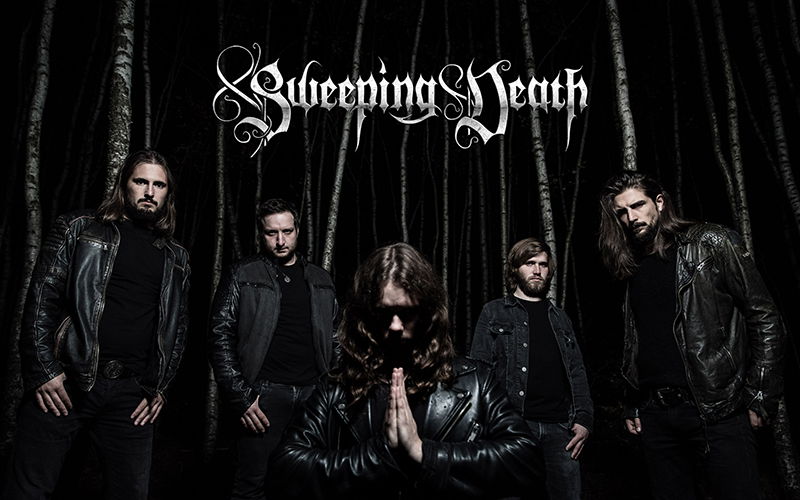 !!!DARK HEAVY METAL FROM GERMANY!!!
We had a conversation with Simon (Guitars). Enjoy!
Welcome to the FILTHY DOGS OF METAL Webzine.
Tell us a few things about SWEEPING DEATH (Members, Starting Year etc).
Hi! I'm Simon, the guitarist. Eli (the singer) and me started the Band in 2014. We went to school together and he spent pretty much all weekends at my House, where we then started to pick up two Guitars and Jam together. At first we played a lot of oldschool Rock and Blues, until we discovered 'Metallica'. After jamming the shit out of Metallica Classics like Kill Em All, Master of Puppets and Blackened, we started two write our own Songs and formed a Band. After a few Line-up changes, we found the Members we have today. On the Bass is my Brother Andreas, Piano and Drums is Tobi (a friend from my village) and on the Lead-Guitar it's Markus, a burning Guitarist! We met him on one of our first Concerts and immediately recruited him.
You are going to release your new EP ''Tristesse''. Tell us a few things about this project.
TRIS+ESSE' is a Concept-EP about the number 3. After our last release' In Lucid', which was a Longplayer, we just felt the time was right to do something a little bit more compact. So the initial idea was to write and record three Songs. The whole concept around it with the Schopenhauer-reception and the metaphysic meaning of the number three, came then afterwards.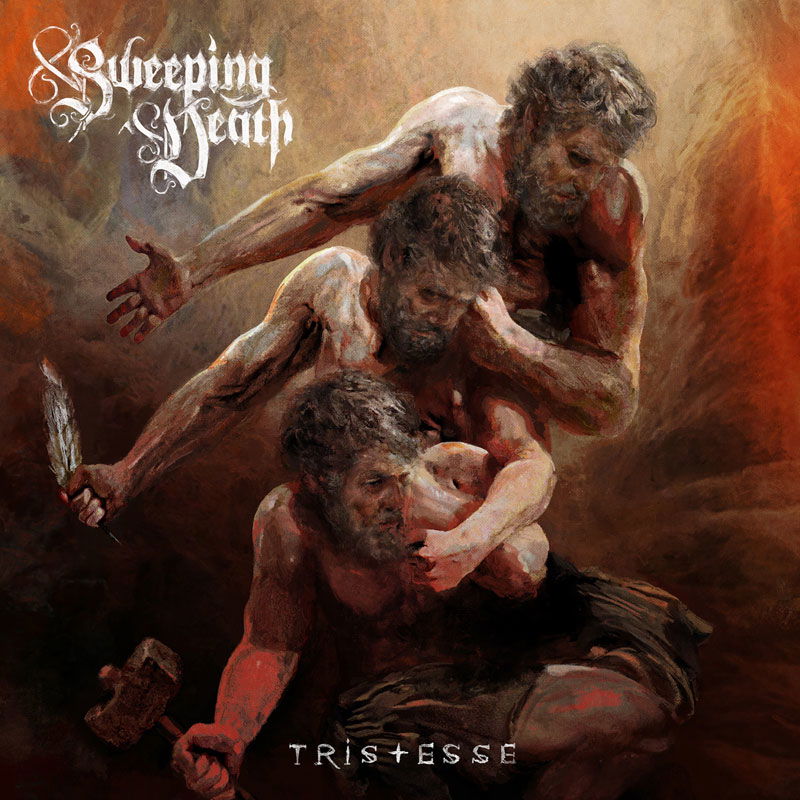 Label or DIY and why?
We still do everything DIY. We want to have control about our stuff, that's why we also recorded everything ourselves this time, found a great artist (Eliran Kantor) for our Artwork and are doing the Promotion. But all that is a lot of work, so if the right Label will offer us a good contract, we sure would think about that.
Do you prefer Vinyl, Tape, CD or Digital Format and why is that?
I really love Vinyl. I think it's the best Format to bring across the Artwork, the Music and the whole Package. But i also listen to a lot of digital Formats, like Spotify and Youtube.
Your music style is Prog/Heavy Metal. Which are your main influences (Favourite Artists / Bands etc.)
We are strongly influenced by some Swedish Bands like Opeth, Tribulation, Dissection and In Solitude. Besides that, we have a heart for a lot of different kinds of Music. We love Jazz and are also influenced by classical Music.
Which things, do you think, a Band should sacrifice in order to succeed? Have you ever sacrificed anything in your life for a better future of your Band?
I think it's very important to see each other on a regular basis, to practice and think about future projects. So for me it would not be possible to live on the other side oft he world and only meet the guys on the internet. So if you want to call it like that, that's one sacrifice we give fort he Band.
Describe your ideal live show as a performance Band. Have you already experienced that?
Our ideal live show would be probably together with Opeth in a Theater or some other crazy venue. When it comes to live-sound and performance, we really admire this guys from Sweden.
Which attributes, do you think, that a new Heavy Metal Band should have in order to gain identity and be unique?
Despite all the influences from other Bands and artists you love, you really need to be yourself and make it your own.
Do you believe that Digital Platforms help the new Heavy Metal Bands? Which, do you think, is the ideal way for a Band to promote its work?
Promote your work properly can be very hard these days. You have to use social Media and all the other digital Platforms and really understand how they work and what you need to do, to gain some recognition. The best Tip i can give is probably to plan your releases early enough.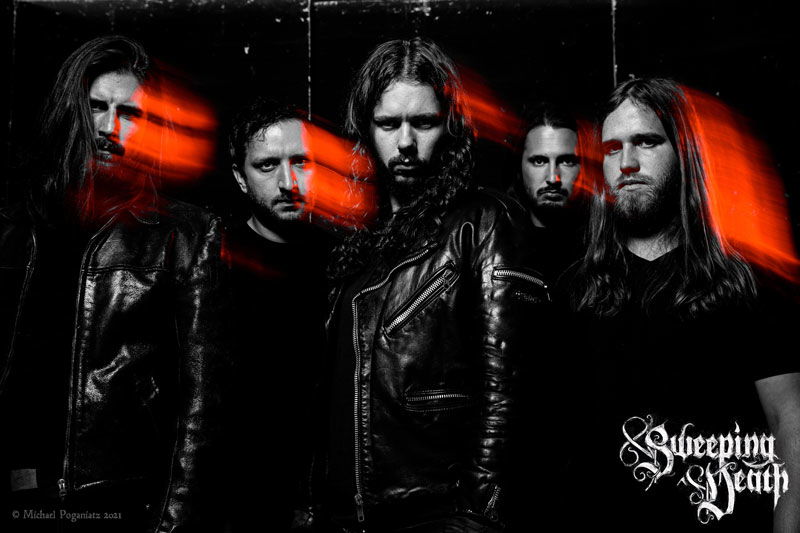 Tell us a few things about the New Underground Metal Scene in the Germany (Bands, Fanzines, Webzines, Metal Clubs etc.)
We have a great Scene here in Germany. We have some really dedicated people who organize small festivals, run little Labels for Underground-Bands and write Blogs and Fanzines for the Internet. Without those people, we wouldn't exist.
Do you know anything about the Hellenic Metal Scene?
We played one time with 'Chronosphere', a Greek Metal Band. After the Show the guys didn't have a proper place to sleep, so i invited them to my place and we had a nice little Chat about Metal in Greek. Besides that, i unfortunately don't know a lot about the Metal Scene in Greek.
What are your future plans?
We are already thinking about the next project. I can't really talk about it yet, but there is something brewing!
Thank you very much for your time & Keep up the good work! The closure is yours.
Thanks for the nice Interview! 'TRIS+ESSE' is out now, go check it out!
By Steve the Filthy Dog.
SWEEPING DEATH CONTACT:
https://www.facebook.com/SweepingDeath
https://www.instagram.com/sweepingdeath/
https://sweepingdeath.bandcamp.com/
https://www.reverbnation.com/sweepingdeath
https://soundcloud.com/SweepingDeath