!!!HEAVY METAL FROM DENMARK!!!
We had a conversation with Benjamin ''Atlas'' Andreassen (Bass). Enjoy!
Welcome to the FILTHY DOGS OF METAL Webzine.
Tell us a few things about STEELBOURNE (Members, Starting Year etc).
Steelbourne was initially started as a lock down project with the main purpose of recording and releasing three tracks written for our previous band Savage Machine. Savage Machine was terminated in February 2020, which left a gap in the three of us. A gap that we needed to fill. As we reviewed the three initial tracks, we decided to remove the weakest track and write a better one. The one became two and the three. At this point we decided to go for the album rather than the EP or single release. An album we are proud of releasing. Steelbourne consists of Troels Rasmussen on lead vocals, Benjamin Andreassen on bass and strings and backing vocals, and finally Jacob Bruun og guitars and drums. The three of us have been playing together for about eleven years. As the fine tuning of the tracks continued, we decided to invite our good friend and fellow musician Simon Klem Kannegaard to join the album for four guitar solos. The choice of including Simon into the four tracks was with the intention of creating a symbiosis between the different playing style of Jacob and Simon. The inclusion of Simon in the tracks does indeed give the tracks some extra sauce and we are glad that he wanted to join us.Steelbourne officially started in 2020, with the first album released on the 30th of April 2021.Steelbourne plays classic heavy metal with a modern touch. The main inspiration comes for NWOBHM.

You have recently released your album ''A Tale As Old As Time''. What is the Feedback from your audience as well as from the Press?
So far it has been overwhelming. It is always difficult to release new stuff when people don't know your name already, so in a sense we are starting from scratch - at least publicity wise. The album has been very well received on Youtube in particular and positive reviews are coming in almost daily - which is of course amazing. We are having a lot of fun with it right now! When releasing new material your always think that it is your best work to date. Despite this complacency it is always interesting to see how the world see the material. And more importantly – does the world agree with you! At this point the album has been out for four days, and the two singles somewhat longer. We are still waiting for the reviews to roll in, but the few that we have gotten are good. We have received many comments from fans who wrote to us directly and praised the album as well as the comments on all the so-me channels.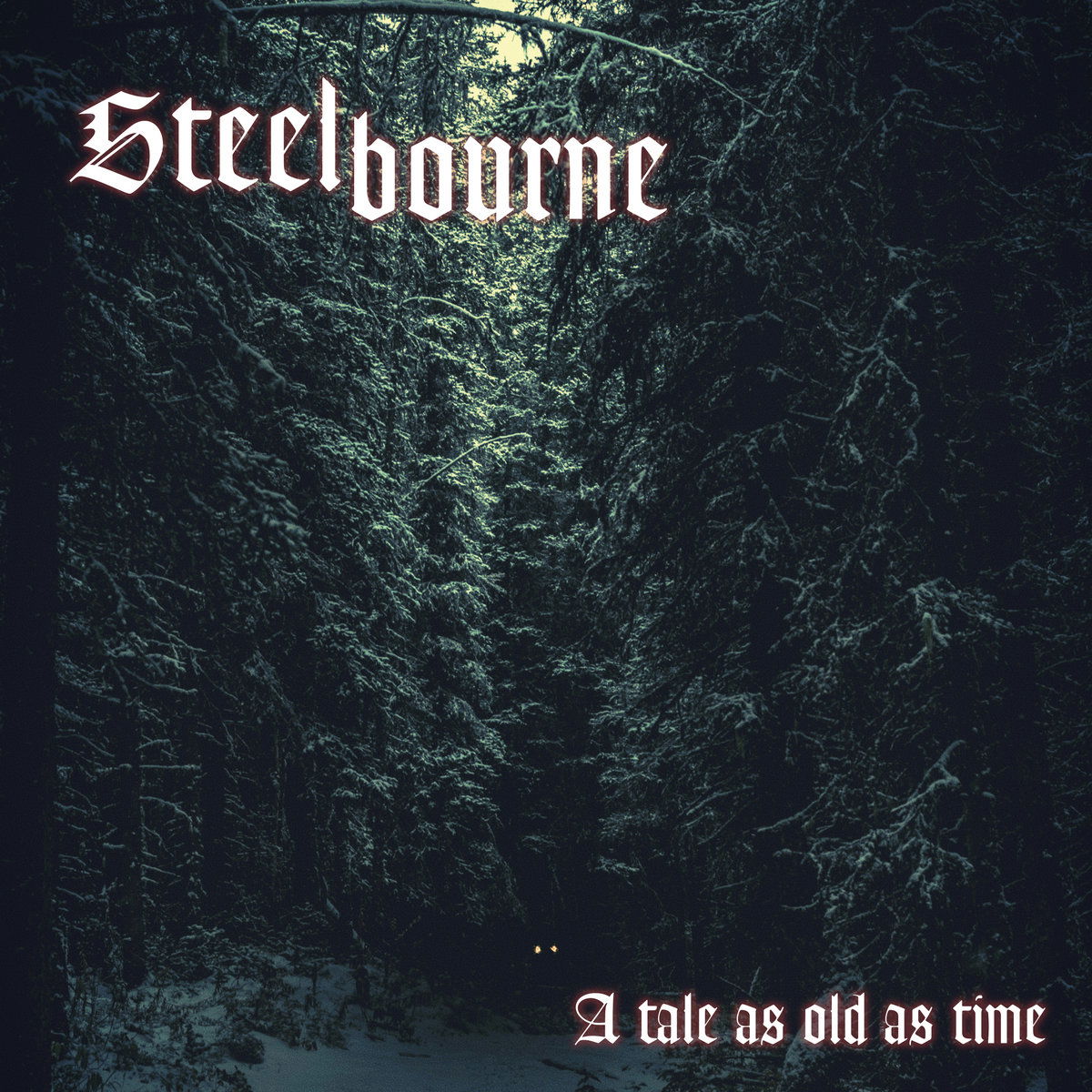 Label or DIY and why?
The question regarding choosing a label or deliberately choosing DIY comes down to whether a label (the right label) would be interested in signing with us. Initially we just wanted to release our music for our own sake…. and if people wanted to listen; "hey, great". As the response from the fans so far have been amazing, we of course start thinking about the future and how to connect with even more fans, setting up tours etc. For that we need an agency or label. In order to reach more new listeners we have signed up with the danish promotion agency Night Crawler promotions, which helps our music reach new shores. But we need a label to take it to the next level. Only time will tell which label it will be.

Do you prefer Vinyl, Tape, CD or Digital Format and why is that?
My personal preference is the digital format due to the convenience of it with all the modern technology. Initially a digital release was also the way to go for us, until we knew the fans' reaction. We have been overwhelmed by the response so far. Therefore we will put some energy into firstly Cd and vinyl. These formats, including tape, offer something that the digital format does not. The possibility of taking the listener on a musical journey. The whole experience of putting on a CD or even better a vinyl listening to an album for start to end is something unique and lets the listener view the piece as a whole rather than seven individual tracks. We also find that metal fans prefer physical albums over digital ones. For now we have not considered tape production. We do however experience that fans ask about tapes. If the demand for tapes is high we will of course consider this format as well.

Your music style is Heavy Metal. Which are your main influences (Favourite Artists / Bands etc.)
We are three different personalities in the band, with three different views on which metals genre is the best. Of course each sub genre has its own appeal. The main influences for "A Tale As Old As Time" are Iron Maiden, Iced Earth, Dio and Gamma Ray, no surprise here. These references are in songwriting. The production draws on newer bands such as Primal Fear.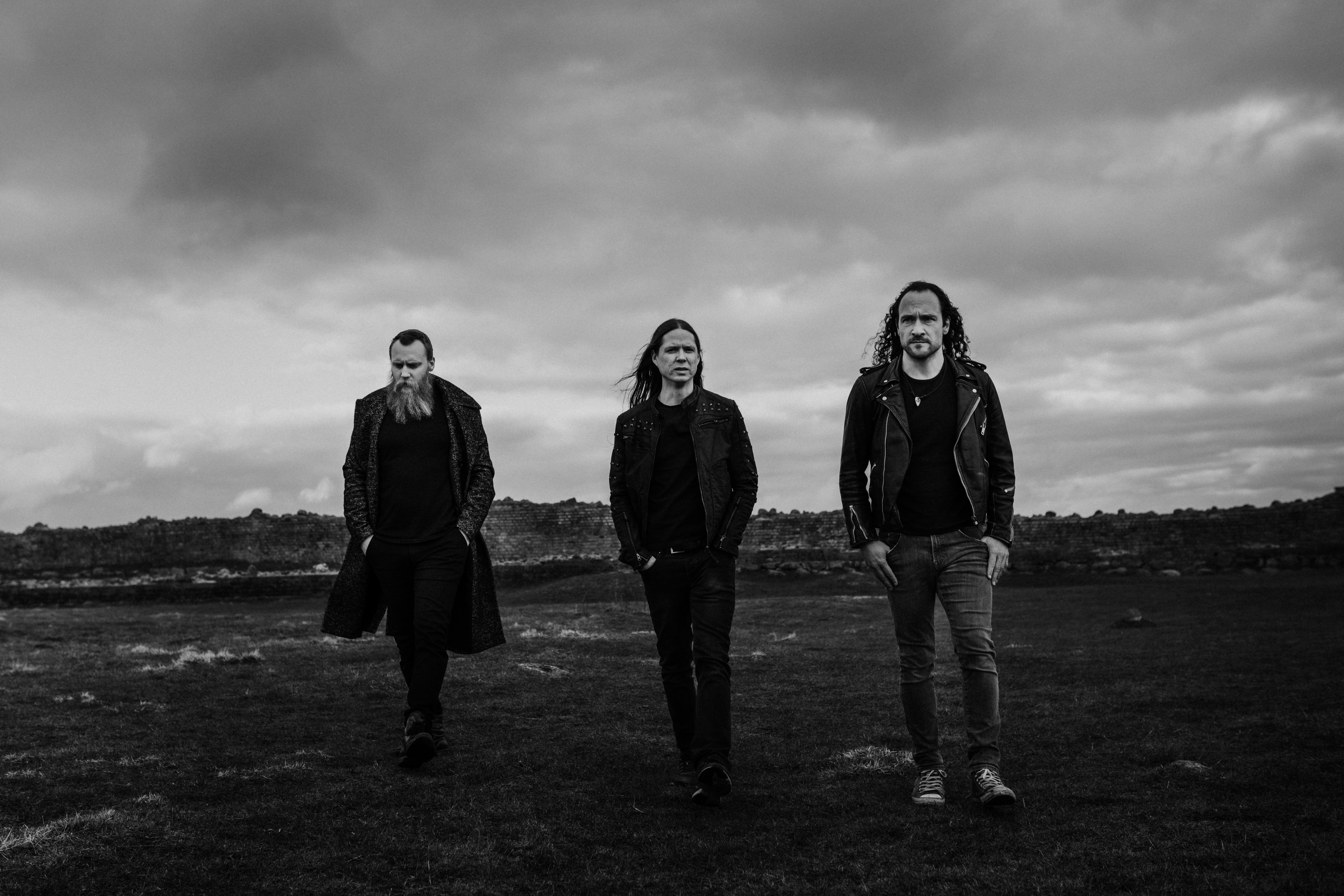 Which things, do you think, a Band should sacrifice in order to succeed? Have you ever sacrificed anything in your life for a better future of your Band?
In the best of worlds a band does not need to sacrifice anything to be successful. We however do not live in the best of worlds. The main sacrifice a band in our opinion needs to make to succeed is time. Time away from all the other things that matter in this world. In our case it is mainly time away for our loved ones, children, wives and girlfriends. In order to achieve as a metal band your need to play concerts. As a Heavy Metal band in little Denmark, we need to expand into neighboring countries in order to reach a solid fan base. The Heavy Metal scene in Denmark is quite small and tends to be skewed in favor of death metal. I think there is a fine line between allocation enough time to the music/the band and on the other hand spending time with the other things that matters. In my opinion there needs to be a balance in order to continuously maintain a high performing band. How that balance is, is up to each individual band and the individuals themselves. The other aspect is the economy. Running a band, until the point of the top 1% success is expensive. We have seen many good bands in Denmark call it quits due to the economical constraints that are when in a band striving for success. In Steelbourne we try to minimize the cost in primarily recordings – we do home recordings – in order to maintain the economy at a bearable level. Up until now, we have written music and recorded and are currently doing follow ups, which is not that time consuming. In the coming years we will need to put a lot of time into the project if we want to reach our goals.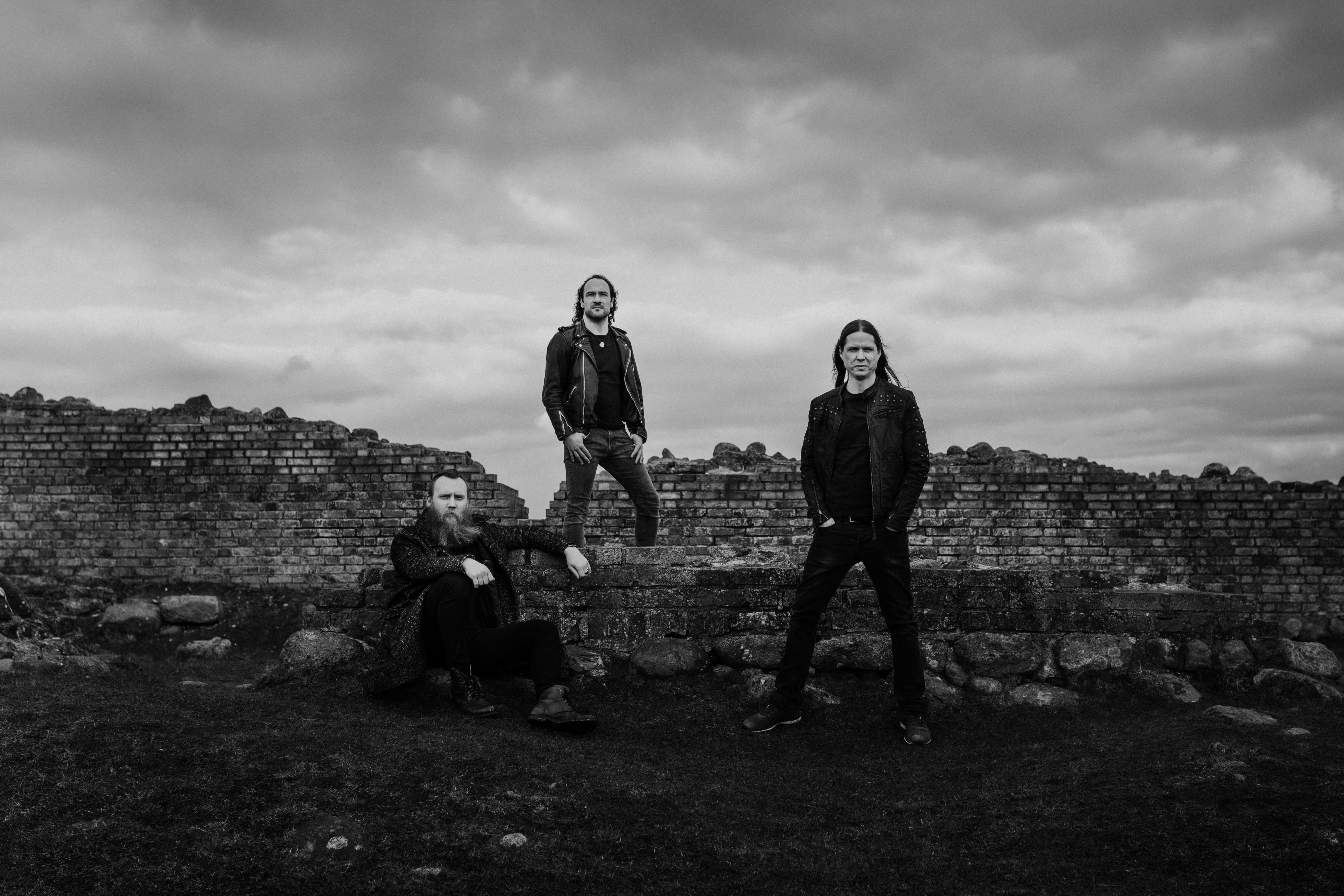 Describe your ideal live show as a performance Band. Have you already experienced that?
The ideal live show for us, is when everything comes together – the band playing well together, the setting, the audience. It should always be fun to play and to interact with your band members on stage as well as the audience. The right lighting and the perfect amount of smoke in front of a receptive crowd.In previous constellations we have played many really good shows, but the perfect live show – is it utopic? But we can get damn close.

Which attributes, do you think, that a new Heavy Metal Band should have in order to gain identity and be unique?
Besides good craftsmanship… There is a lot of Heavy Metal bands out there today, and as recording and producing and exporting music becomes easier more and more bands will show up. How to stand out in the crowd. I believe that it comes down to two things. The ability to write catchy songs, and the quality of the individual musicians. The obvious - the singer. If the singer is great and has an unique voice and or pronounces some words somewhat differently the vocals will stand out. Let's take Joakim Brodén from Sabaton. He is a great singer, but rolls on the r's giving him a unique sound. For the more nerdy listeners the style of the guitarists, and combination of guitarists e.g. Murray, Smith and Gears. A unique playing stye also separates a band. The latter is also the case with the bass player and drums. In short a unique bands requires unique musicians. Then of course there is the performance itself. Putting on a good live show. There are two extremes – you can either do live shows with no special effects e.g. clothes, fire etc. or you can go full throttle. In my opinion an important attribute in any band is the showmanship of the musicians both together and as individuals.
Do you believe that Bandcamp and other Digital Platforms help the new Heavy Metal Bands? Which, do you think, is the ideal way for a Band to promote its work?
Digital platforms are very important for new bands to emerge and reach an audience. Digital platforms are a double-edged sword. On the one hand you can reach an enormous amount of fans. On the other hand you are competing with the thousands of other bands in the digital world. The only thing they all have in common is that none makes any money online. It is so easy for new bands to get lost in the masses. I am not a fan of the digital platforms but recognize that they are a necessity in our modern world.The ideal way for a band to promote its work is for an established band to use new upcoming bands as warmups on local gigs and on tours. Established bands have an obligation to help new bands forward, so that the next generation can take over when the time comes.

Tell us a few things about the New Underground Metal Scene in Denmark (Bands, Fanzines, Webzines, Metal Clubs etc.)
There are great events being run by great people - we are lucky to have a metal scene with so many great entrepreneurs behind the stages. It is a great stepping stone for transitioning to the larger venues. In our previous constellation we have played most.

Do you know anything about the Hellenic Metal Scene?
Sadly too little, but we hope to experience it first-hand as soon as possible.

What are your future plans?
The plans for Steelbourne for the foreseeable future is to set up a tour to promote the album. We are also working on the second album, which hopefully will be out sometime in the spring of next year.

Thank you very much for your time & Keep up the good work! The closure is yours.
Thank you for inviting us to tell you about our view on things. The final message to all the readers is: Take your time to listen to all the new bands out there. You may find your new favorite band The future of the metal scene depends on all of the new bands getting a fair chance of succeeding, not just on a random playlist And of course listen to our new album A Tale As Old As Time. It's good! We will hopefully see you on the road in the future.
By Steve the Filthy Dog.
STEELBOURNE CONTACT:
https://steelbourne.bandcamp.com/releases
https://www.facebook.com/Steelbourneband
https://www.instagram.com/steelbourne_metal/
https://open.spotify.com/artist/25bi922jJZ1H8QLa7c8pfr