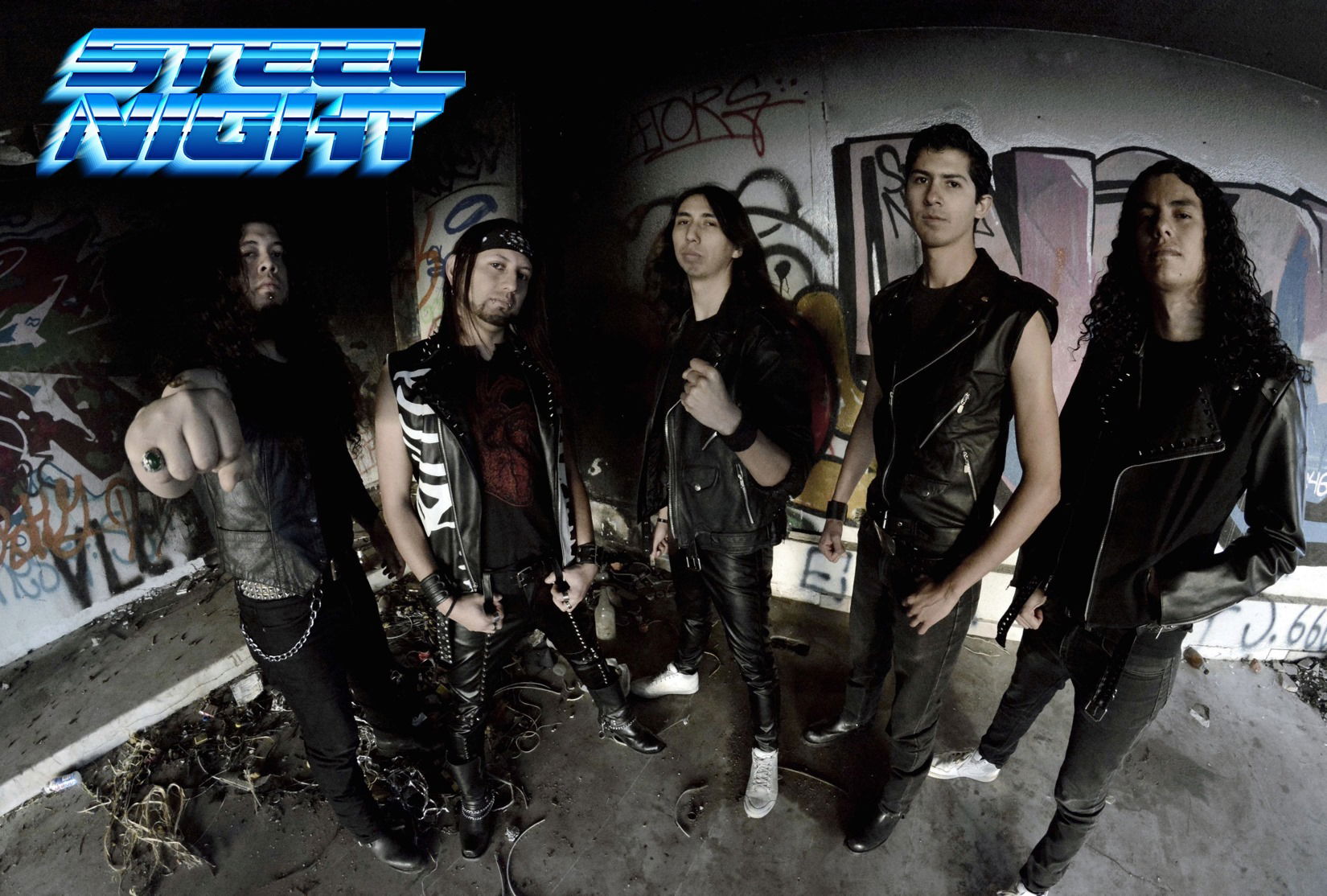 !!!HEAVY METAL FROM MEXICO!!!
We had a conversation with STEEL NIGHT.Enjoy!
Welcome to the FILTHY DOGS OF METAL Webzine.
1. Tell us a few things about STEEL NIGHT (Members, Starting Year etc).
STEEL NIGHT was formed in late 2016 by Raúl Domínguez, (lead guitar) having in mind old school Heavy Metal and releasing a demo called "Run for Your Life" with the collaboration of Jahaziel Rangel (vocalist). In February of 2017, the band conforms completely with Alberto DeMartini (guitar), Oscar (drums) and Adrián (Bass) and we released our first EP with three new songs. The name of the band grew up fast and so having live performances in numerous cities of México and having our music broadcasted in various countries, like UK, Germany, USA, Colombia, Brazil, Japan and a few others. The biggest achievement of that year was performing the opening act of a HAMMERFALL concert. In 2018 the band also was able to perform with bands like RATA BLANCA (Argentina) and ÁNGELES DEL INFIERNO (Spain). But even more important, in that year we won the Wacken Metal Battle México, which allowed us to participate in the WOA Battle in Germany along other 28 bands from all over the world. Finally, to the end of the year, Oscar and Adrián decide to leave the band for personal reasons and some differences with the rest of the band. In early 2019 Jebuz Mota (bass) and Richie DeVoll (drums) enter to the band and we could finish our first LP "Fight Till The End" which was released in April by the German label IRON SHIELD RECORDS to be distributed in Europe and part of Japan.
2. In 2019 you have released your album ''Fight till the End''. What was the feedback from your audience as well as from the press?
We are really happy about all comments. We have many reviews from various countries, mainly from webzines and magazines from America and Europe. Our average rating is 8.7/10 in reviews and we got also messages on our Facebook page from people giving us support and telling us that they really liked the album.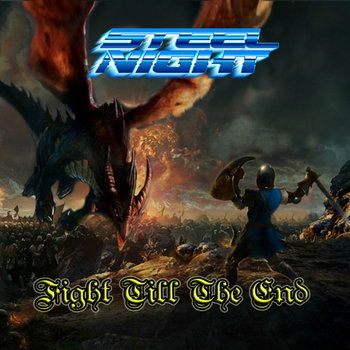 3. Label or DIY and why?
That is a matter that has many points in consideration. As an emerging band is really difficult to get a label, so you must start by your own. DIY helps you to define you own sound, it is something that we recommend even as a hobby to get you more aware of what you can do. Nevertheless, it is always better to have the back up that a label can bring you and that helps you a lot in your musical career.
4. Do you prefer Vinyl, Tape, CD or Digital Format and why is that?
We think that all physical formats are now for collectors. We like them and all the old school people too. So that is why the vinyl is getting a new boom. In regard to the digital technologies, it is part of the evolution of the music and you must use them to get the attention of new generations. That makes incredibly easy to get your music be played in the other side of the world just a click away. That gives you many benefits that a physical version cannot.
5. Your music style is Heavy Metal. Which are your main influences (Favourite Artists / Bands etc.)
We all have different musical taste but we converge in some specific bands, such as JUDAS PRIEST, GRIM REAPER, ACCEPT, HELLOWEEN, DIO, IRON MAIDEN and other big old school bands that have influenced our playing as band.
6. Which things, do you think, a Band should sacrifice in order to succeed? Have you ever sacrificed anything in your life for a better future of your Band?
There are many things that you must sacrifice for the welfare of the band. There are many reunions with friends, family events and things related to your hobbies that you miss, but all you can do is a lot hard working. That is why, speaking of the benefits of the new technologies, there a lot of bands that have access to the same tools and you must be there to offer to the people what they really like. After coming back from Wacken we all decided to dedicate entirely to the music, so we left our "normal jobs" especially for all the time that we needed to tour.
7. Describe your ideal live show as a performance Band. Have you already experienced that?
Our ideal show is where the people really enjoys our music, where we see them shouting, singing, jumping and headbanging and feel their euphoria. We could experience that in Wacken, back then in 2018. The staff was very professional and that helps you to feel like a big band. We want to experience that again as many times as we can.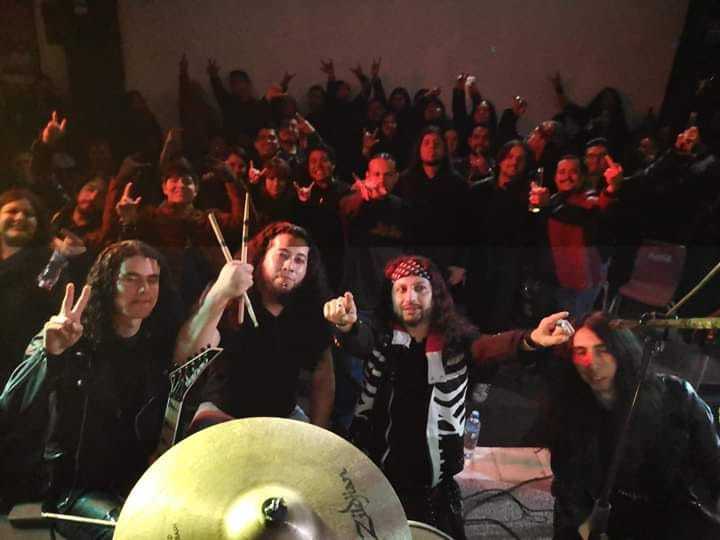 8. Which attributes, do you think, that a new Metal Band should have in order to gain identity and be unique?
It is very important to have things in common between the members of the band (like share ideologies, like same type of music, movies, video games, etc.). The union is essential and helps you to get over some difficulties and gives you the confidence to perform in the stage, since you are with your brothers doing the thing that like most. That leads us to another important point of the Heavy Metal, the visual proposal. The videos, photos, clothes, the customizing of our instruments and our moves on the stage, all that makes the people take you seriously and enjoy watching the show as much as we do while we are performing. That is a thing that you only get by giving out all you have in all aspects to contribute to the music, the performances and all that is behind. Finally, you must be humble and not forget where you became from.
9. Do you believe that Bandcamp and other Digital Platforms help the new Heavy Metal Bands? Which, do you think, is the ideal way for a Band to promote its work?
As an emerging band we belief that all platforms actually help new Heavy Metal bands to be known and reach other countries. That is the main profit, but must manage it wisely and sometimes even invest in promotion on those platforms. Other benefit is making money through them but that is a really hard thing to achieve, at least for new bands.
10. Tell us a few things about the New Underground Metal Scene in Mexico (Bands, Fanzines, Webzines, Metal Clubs etc.)
Lately, the Metal (of all genres) scene in Mexico has had a great boom. There are bands like CEMICAN or ANIMA TEMPO that have put our country in the map of the Metal world more than ever. There are new festivals, massive events, websites and magazines focused in all Metal genres that help a lot with the diffusion of this kind of music. The other side of the coin is that many bands cannot be part of them because you must know someone to get a chance. So, many really good bands remain in the underground scene while in the mainstream you always see the same bands. It is a monopoly like issue but you must give it all despite the circumstances.
11. Do you know anything about the Hellenic Metal Scene?
Well, we are not lying to you. It is the first time that we hear about Hellenic Metal, but that does not mean that we have not heard any Metal band from Greece. It is always good to hear new musical proposals and genres. Said that, we investigated about Hellenic Metal and found that is an extreme genre that emerged in late 80's. We loved the idea of taking Metal riffs and mixing them with your local music and mythology. In Mexico we have some similar, it is called Prehispanic Metal.
12. What are your future plans?
We have many ideas that we hope to realize. Some of that is our second LP that we are working on these days. We hope that we could release it later this year or early 2021, and making a respective tour to promote the album. Nowadays is very important to have good numbers on social media but it is not the only thing that matters, we think that touring is also important.
13. Thank you very much for your time & Keep up the good work! The closure is yours.
Thank you a lot and thanks to FILTHY DOGS OF METAL also. We hope that many of your lectors take some time to listen to our album and enjoy it.
By Steve the Filthy Dog.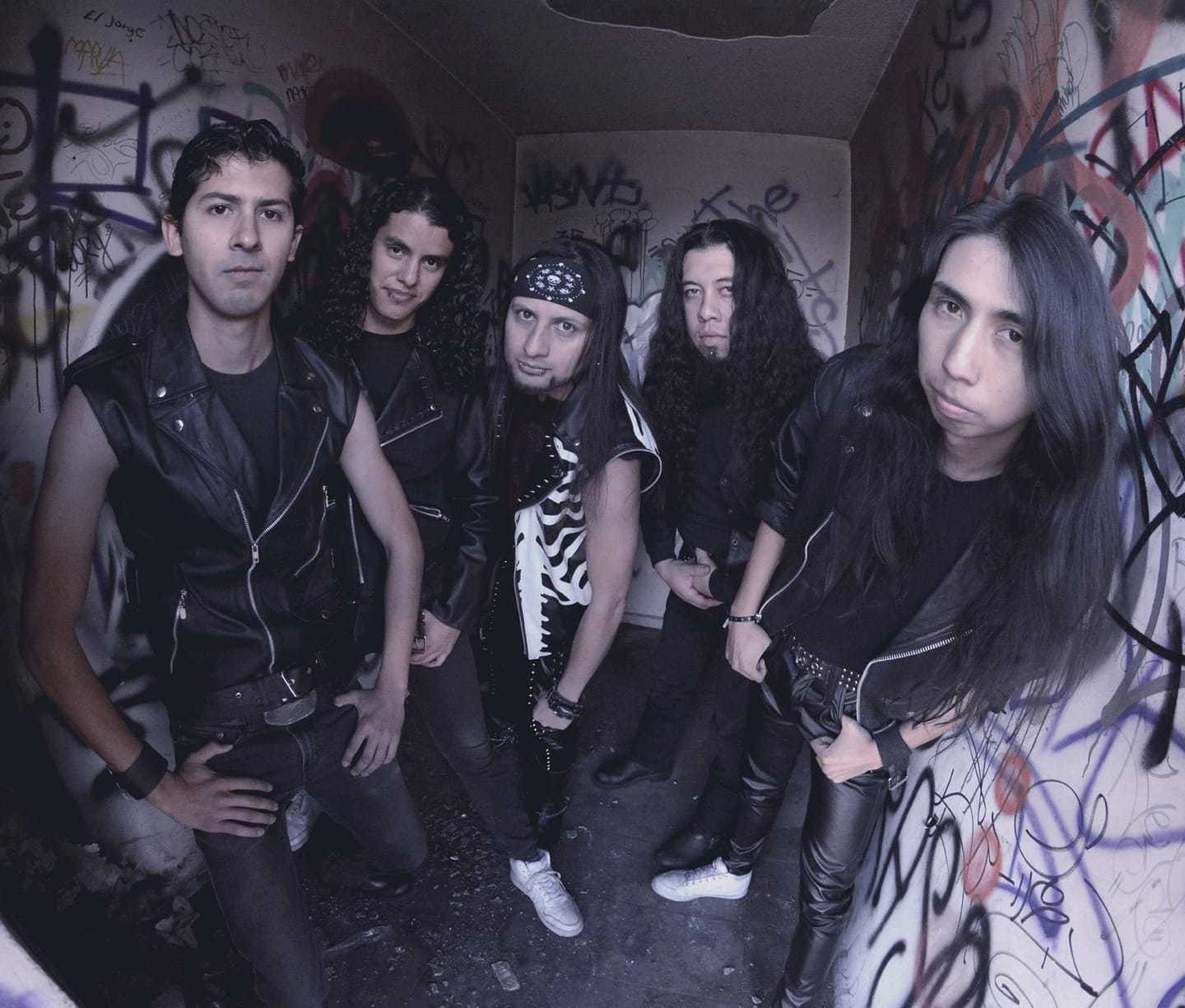 STEEL NIGHT CONTACT:
https://steelnightofficialband.bandcamp.com/
https://www.facebook.com/SteelNightOfficialMx