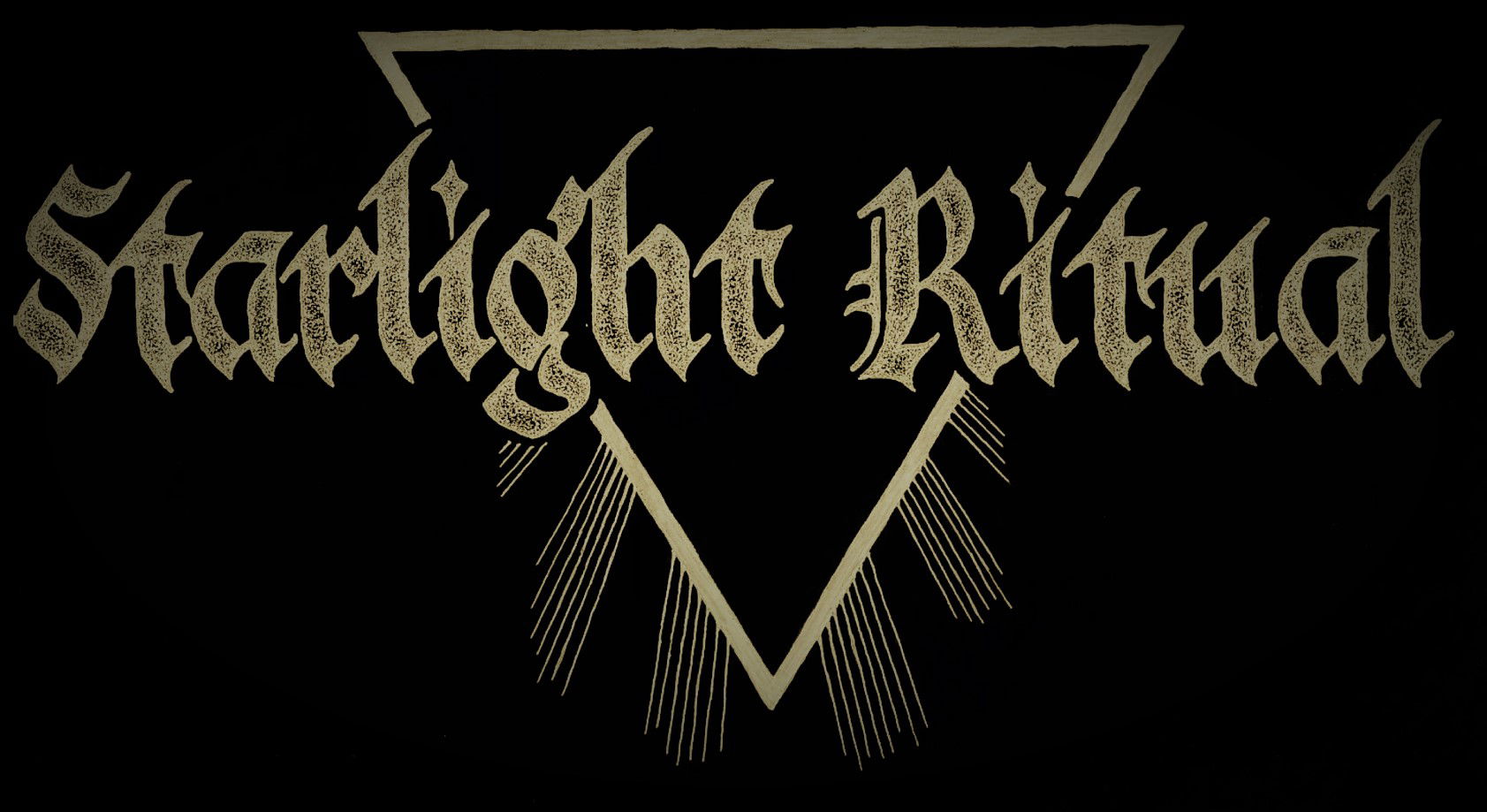 !!!CANADIAN HEAVY METAL!!!
We had a conversation with Damian Ritual (Vocals). Enjoy!
Welcome to the FILTHY DOGS OF METAL Webzine.
Tell us a few things about STARLIGHT RITUAL (Members, Starting Year etc).
You got it my man! SLR was born sometime in 2013 by guitarists J.F. Bertrand (of black metal act Forteresse) and Dan 'The Man' Toupin. It was J.F. originally who had the idea to start a doomy/psychedelic project, so they started writing some riffs together, and recruited bassist Mat Forge and drummer Lou Lecomte in the process. Dan and co. managed to write a full length album of heavy/proggy instrumental music, and a few of those tracks ended up being on our first self-titled EP. I was put in touch with J.F. sometime in early 2014, and the rest is history! Perhaps some of those old tracks will end up in a future SLR album, who knows!

You are going to release your album ''Sealed in Starlight''. Tell us a few things about this project.
It's a long time in the making, I'll tell you that much! Most of these songs have been written for years, so much so that I'm quite sure Lunar Rotation was on the set-list for the first show we ever played back in 2015. For SiS, we really ironed out the songs over a long period of time and spent seemingly endless hours, partially at the SLR headquarters and at Studio Tehom (in Montreal) to get the tracks sounding as solid as possible. Xavier at Tehom is as professional as it gets, and he really helped us shape our sound and gave us that extra punch of power to craft a killer album!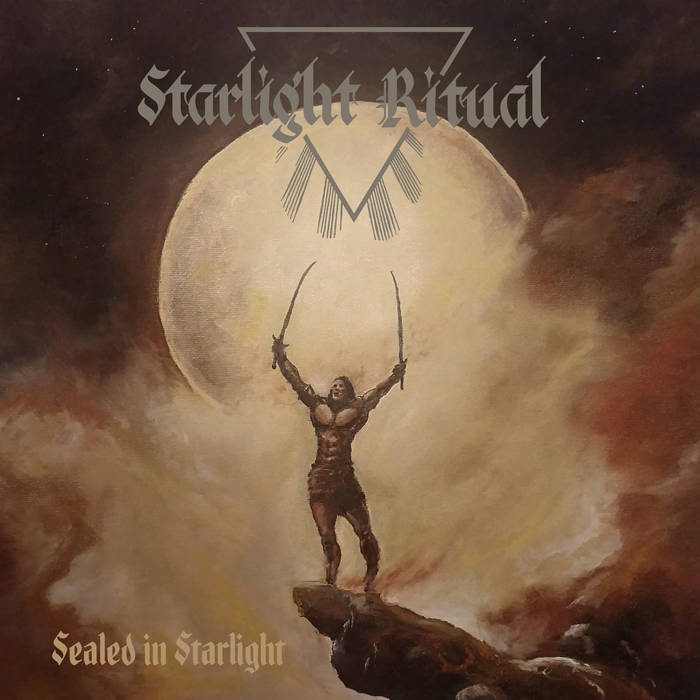 Label or DIY and why?
The only DIY endeavour we've done was our first self-titled EP in 2014, which was picked up by Underground Power Records in Germany the year after. We decided to work with our good friends at Temple of Mystery Records, who've always supported us from day one, including putting out our second EP 'Age of the Universe' in 2016. (Label owners) Annick and François have been personal friends of mine for well over a decade, and through them we've gotten to play alongside some truly excellent acts and were chosen to be on 2019's Trapped Under Ice compilation. Annick is the Queen of the Scene over here, and every band on the ToM roster are the best of the best in my humble opinion.
Do you prefer Vinyl, Tape, CD or Digital Format and why is that?
I've been a collector of all kinds of music for over 20 years now, and my favourite format has always been compact disc. It doesn't degrade with time or usage, it sounds loud n' clear, it stores well on a shelf and is neat and portable. Vinyl is great for listening to music that was originally recorded in analog to begin with, especially stuff from the 70s and 80s, since that's how it was intended to sound! With SLR, we record everything digitally, so CDs or MP3s work just fine. Purists will definitely want a hard copy of the album, but the casual listener is fine with digital downloads, and I'm okay with that. At the end of the day, as long as you're listening to good tunes, that's all that really matters!
Your music style is Heavy/Doom Metal. Which are your main influences (Favourite Artists / Bands etc.)
The Heavy/Doom concept was more the first EP we put out really. All those songs were written before I joined the band, and although there's definitely some solid stuff there, I've always preferred more of a hard rock leaning towards heavy metal sound, so that's more where we're at today. We draw from a lot of influences, from Mercyful Fate, early Manowar and Riot, to all-stars such as Grand Funk, April Wine, Thin Lizzy and KISS. I'm probably the least 'metal' band member in terms of variety; my Supertramp and Elton John collection rivals my Black Sabbath and Judas Priest collection, and I'm fine with that!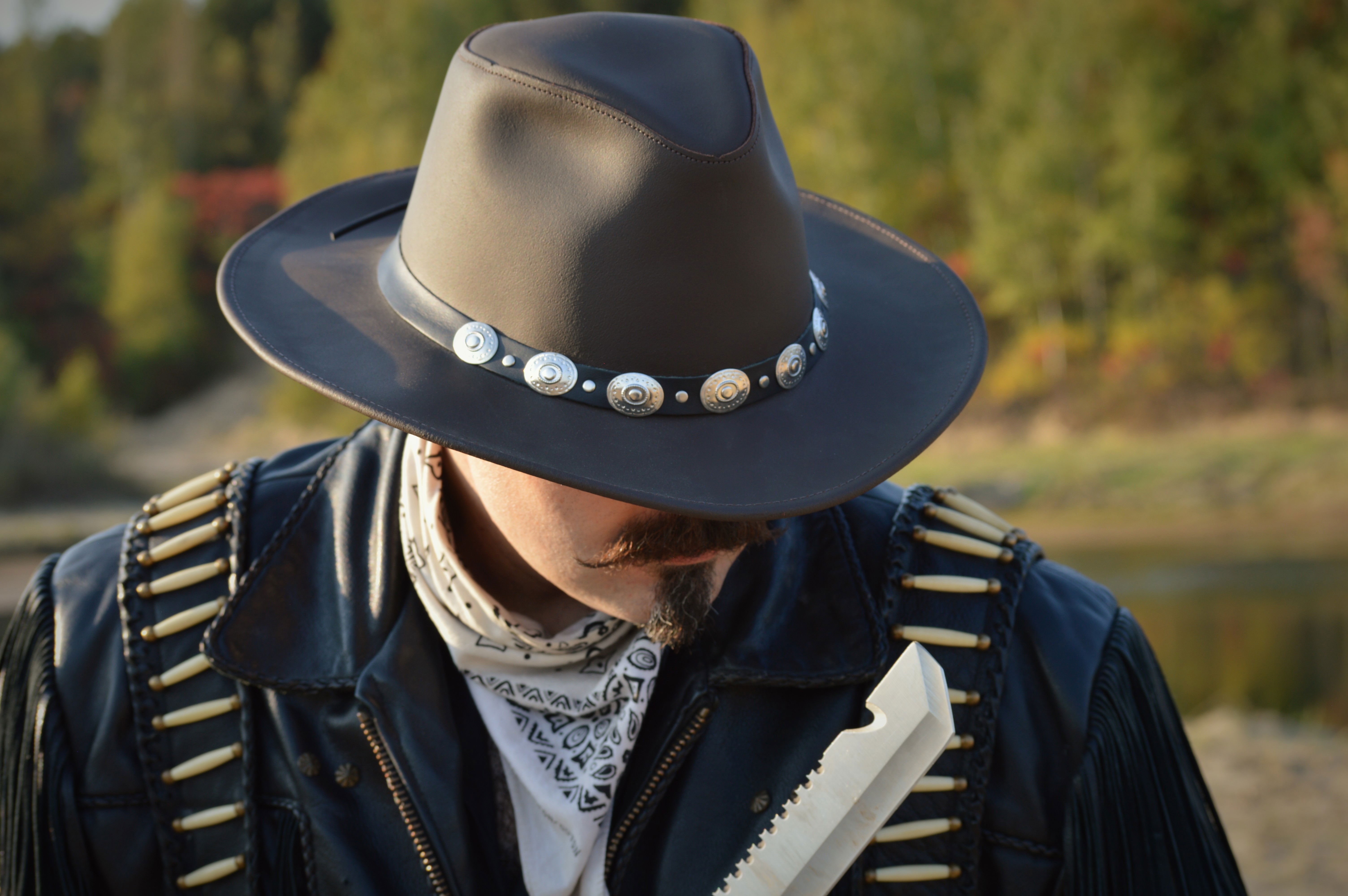 Which things, do you think, a Band should sacrifice in order to succeed?
Have you ever sacrificed anything in your life for a better future of your Band?
I've always thought you can go at it from two ways; you can put all your eggs in one basket, go for broke and live for writing and performing, or, just live your life. Have a career, have a family, take care of business and keep music as a passion that you do on the side. We've adopted the latter of that statement, and although it takes us awhile to do anything, we always get the job done. You'll sweat too much if you're always too close to the fire, so it's good to pace yourself, set goals and put everything in perspective... and be your own harshest critic!

Describe your ideal live show as a performance Band. Have you already experienced that?
We've played a lot of cool shows, from the Wings of Metal Festival and the Considered Dead Fest, to magically intimate local shows with some killer bands new and old. However, I have the fondest memories of the first show we ever played; a festival called Grimposium, organized by a true gentleman and scholar; Mr. Vivek Venkatesh (PhD and Professor of Visual Arts at Concordia University here in Montreal.) He put together this event that combined different metal acts in an effort to open the book of heavy metal to new groups of people. He took care of us big time, paid us quite well, and we didn't even have our first demo out at the time! I guess he just liked what he heard through the grapevine, and wanted to shine a little spotlight on us. For that, we are forever grateful.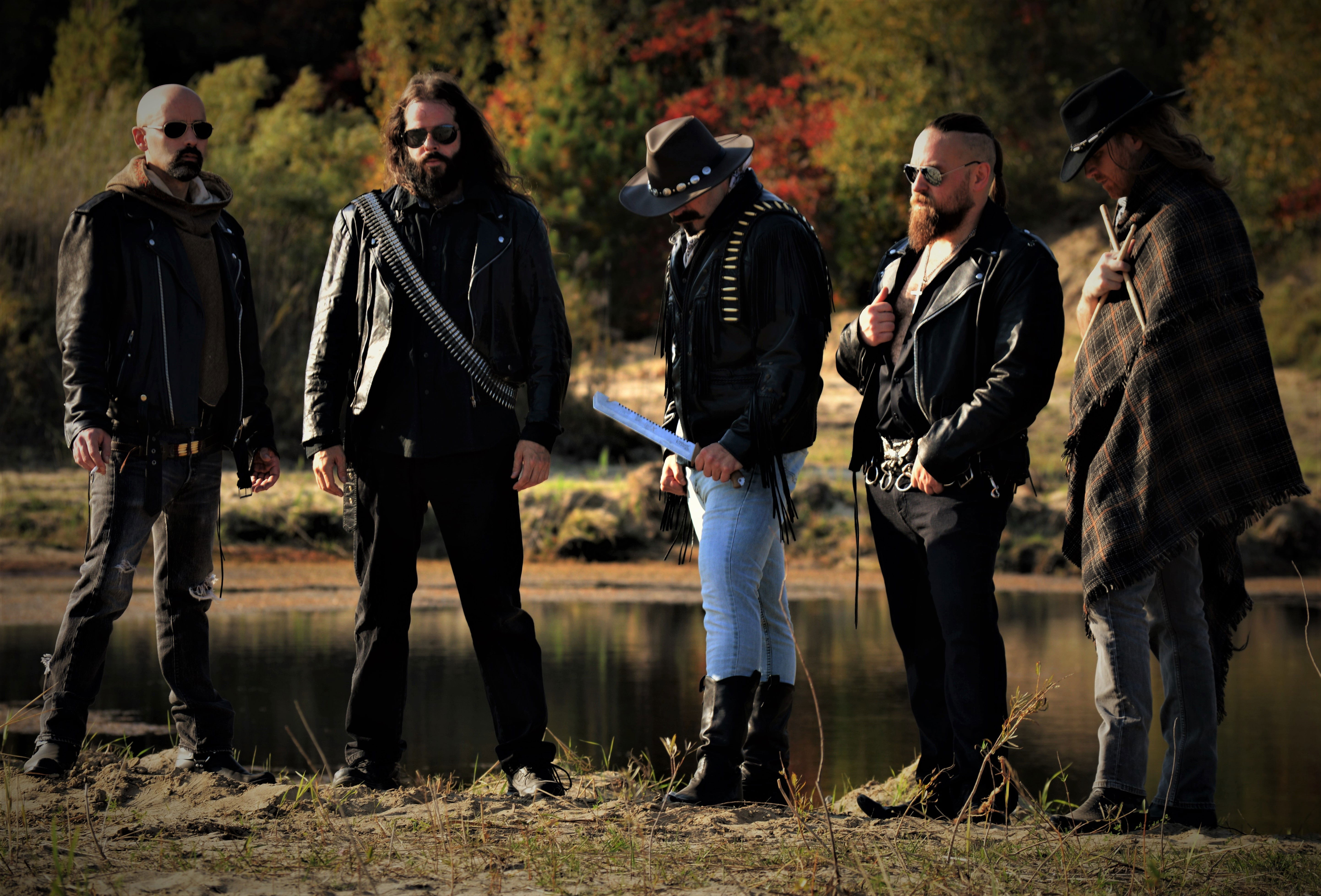 Which attributes, do you think, that a new Heavy Metal Band should have in order to gain identity and be unique?
That's easy, stop listening to heavy metal bands from the 80s and start listening to bands of all genres from the 60s and 70s! There's a reason why Black Sabbath, Rainbow, Judas Priest and Metallica were beyond terrific. They drew from such a vast pool of influences, took what was already around and turned it up a few notches. With SLR, we're not trying to reinvent the wheel, but I think we've carved a little niche for ourselves in terms of uniqueness, and I believe that is solely due to the fact that we are open to all kinds of different sounds. Melody is universal; it is not bound to any specific genre. If it's good, it's good, whether it's Adele or Alice Cooper singing!
Do you believe that Bandcamp and other Digital Platforms help new Heavy Metal Bands? Which, do you think, is the ideal way for a Band to promote its work?
Absolutely. It gives any band a chance to get their music out there, and charge whatever they wish, whether it's free, voluntary contribution or X amount of dollars per song. I'm not that old believe it or not, but even when I was a kid, we had to buy compilations or skim through magazines to find out about new acts. The internet was around, but I don't even think Google was a thing yet. On the flip side of that coin, giving everyone the same platform will definitely induce a tidal wave of mediocrity, and sadly our time is not infinite to sift through the sand. In my opinion, word of mouth and playing shows as often as you can (when that was a thing) will get your name out there. To quote lyrics from (SLR's) One for the Road, "Rebel in a way that they can't look away. If you're born to shine then you will blind their eyes!"
Tell us a few things about the New Underground Metal Scene in Canada (Bands, Fanzines, Webzines, Metal Clubs etc.)
To be honest I'm not really in the loop for most of it! Music was always a passion that I did for myself on my own time, and if folks dig it, all the better. When I had a Facebook account, I partook in a few rock and roll groups, and took note of a handful of great bands, and ended up purchasing their entire discography. The resources are out there if you so choose to seek them out!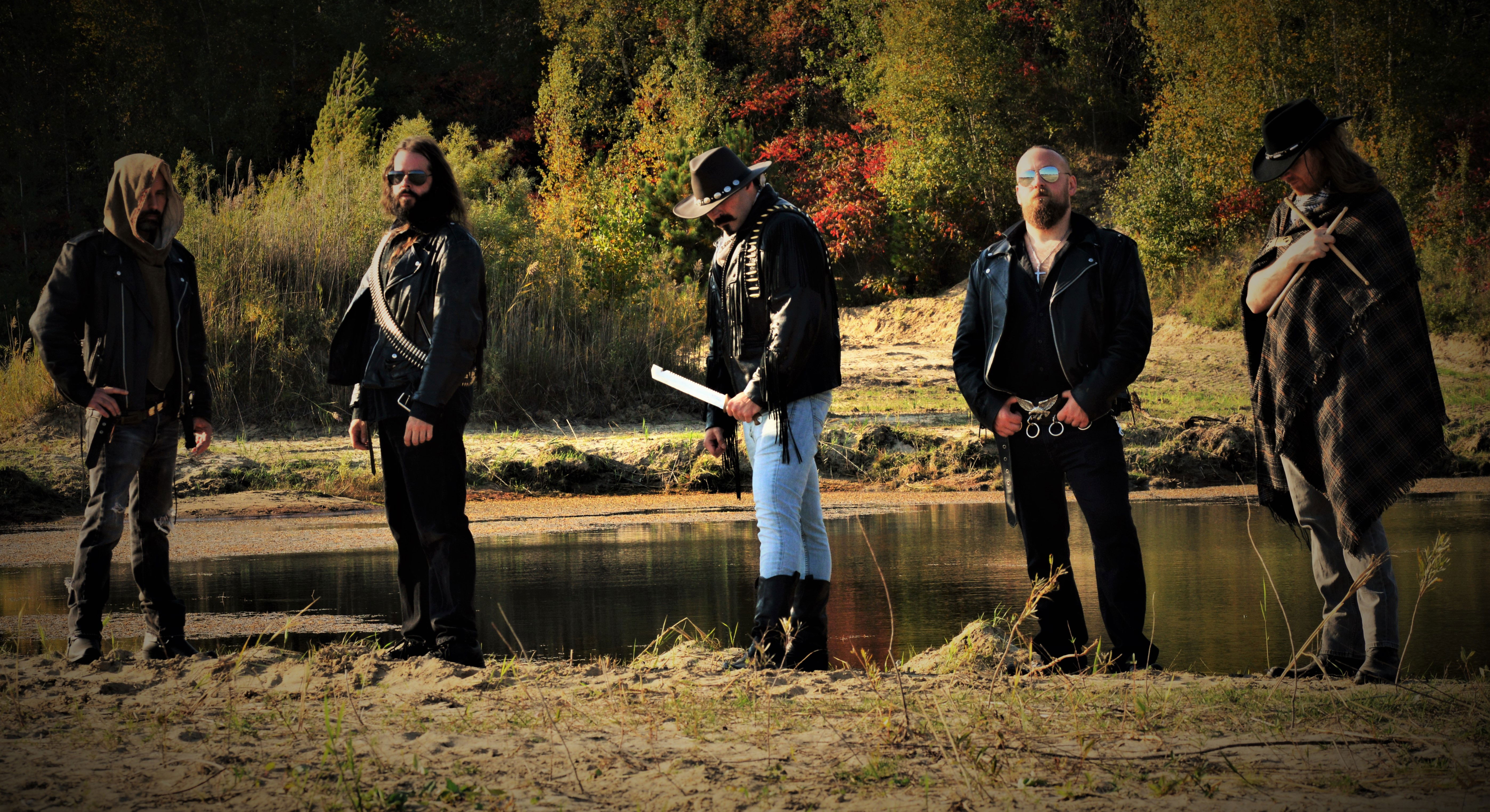 Do you know anything about the Hellenic Metal Scene?
For sure! You guys have always kept it real when it came to Power Metal and True Heavy Metal! Being a collector myself, I have a few handfuls of albums old and new, from Rust's "Shoot them Higher" and Flames' "Made in Hell", to more modern obscure and well-known albums from Crosswind and Battleroar. I'm actually waiting for the new Warrior Path album as we speak. It should be arriving any day now. From what I've heard, the songs are quite heavy and epic, and it features the legendary Daniel Heiman on vocals, probably my favourite singer of all time!

What are your future plans?
The band will keep writing songs no doubt. With what's going on now, it's getting hard to get together, but Dan the Man is still coming up with riffs, and I'm still coming up with lyrics and vocal melodies. That'll never stop. No one knows how this year will turn out, so all we can do is see how it goes. We are all still band mates and friends (in SLR), so there's no reason to not continue in writing music!

Thank you very much for your time & Keep up the good work! The closure is yours.
Thank you for your time my friend! We do what we can with what we got! Starlight Ritual's "Sealed in Starlight" will be out June 2nd on Temple of Mystery Records. You can pre-order the vinyl or CD now through them at either of these links. Stay hard, stay heavy, hold your head high and take no shit!
https://templeofmystery.ca/
https://www.facebook.com/templeofmysteryrecs/
By Steve the Filthy Dog.
STARLIGHT RITUAL CONTACT:
https://starlightritual.bandcamp.com/releases
https://www.facebook.com/starlightritual