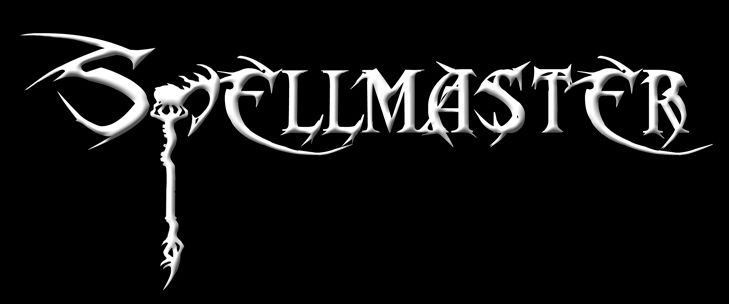 !!!CLASSIC HEAVY METAL FROM THE USA!!!
We had a conversation with Gwydion the Bearded. Enjoy!
Tell us a few things about SPELLMASTER (Members, Starting Year etc).
Molasar of Morgutar and I (Gwydion the Bearded) are frequent collaborators both in the musical and arcane arts. We began conjuring Unearthed Arcana about 2 years ago. We picked up tremendous speed when oOdo the Unwyse joined about one year ago.
You have recently released your album ''Unearthed Arcana''. What is the Feedback from your audience as well as from the Press?
While we have been wizards for many ages, as musicians we are new to the metal scene. To that end, we are delighted to be getting a lot of positive press. NWOTHM Full albums posted "Unearthed Arcana" on their YouTube channel, and it was viewed over 12K times in one week! We also signed a distribution deal with Alone records. Based on the feedback I've seen from fans, the things that they are latching on to most are the Dungeons & Dragons theme, the old school 80s metal vibe, the heavy doses of synth, and the melodic vocals. Obviously, the songs are the key to a record like this, and initial feedback confirms that people are really appreciating the focus on songcraft.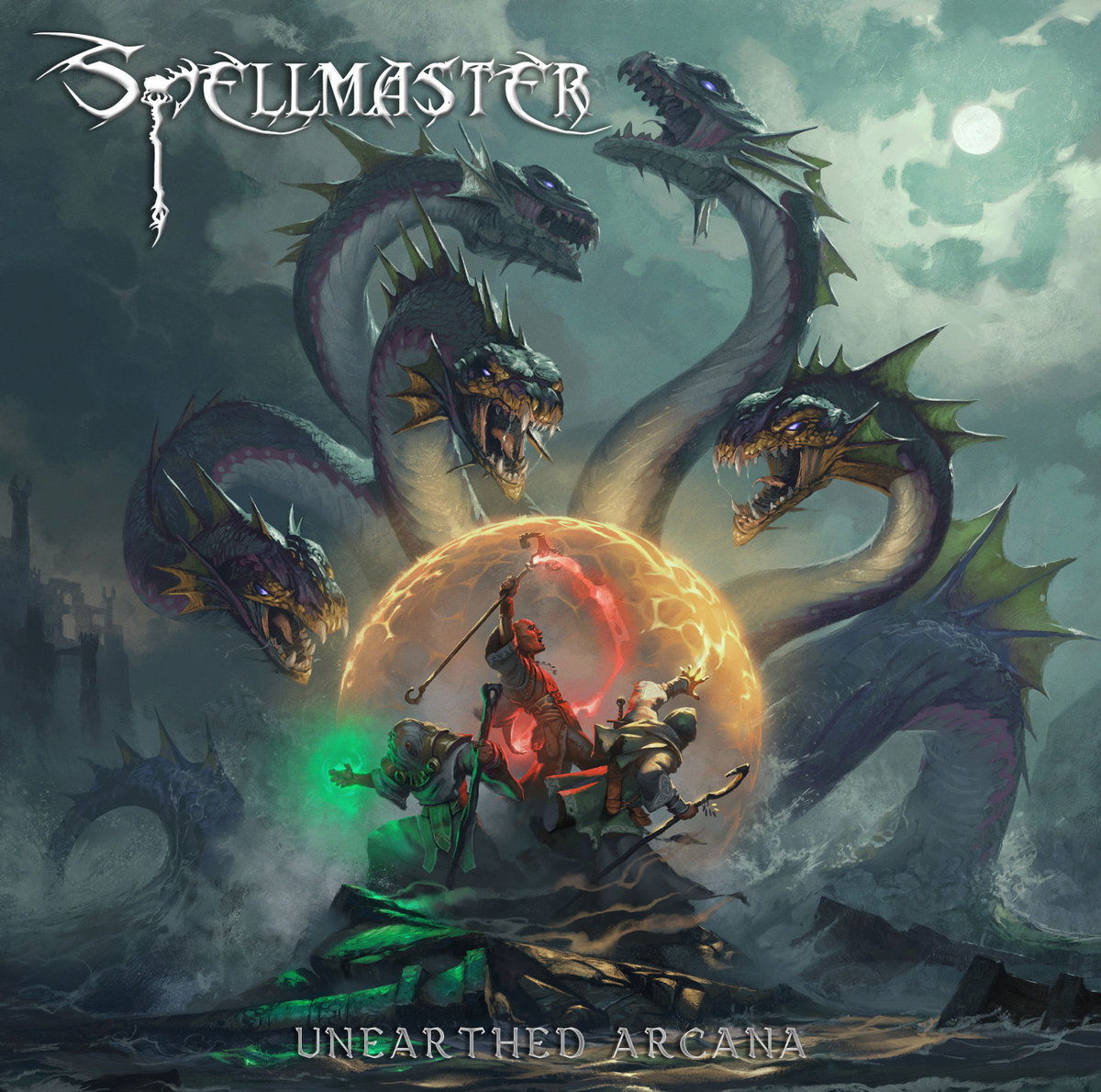 Label or DIY and why?
Except for the distribution deal, DIY. Mostly because we have not been offered a desirous deal yet. We do, however, enjoy the freedom that DIY has to offer.
Do you prefer Vinyl, Tape, CD or Digital Format and why is that?
It differs from wizard to wizard. For instance, I (Gwydion) have an extensive vinyl collection, while Molasar's format of choice is CD. In fact, Molasar and I often argue over which is the better format. Basically, his opinion is incorrect. It is all in good fun though, and rarely comes to (magical) blows. One thing that is certain as far as format goes, is that we prefer vintage production/mastering with plenty of overhead to the modern ultra-compressed metal sound.
Your music style is Power Metal. Which are your main influences (Favourite Artists / Bands etc.)
The oddly specific original idea for Spellmaster was to create a wizard-themed, Dungeons & Dragons referencing band that mixes some of the darker, early 80s, melodic metal a la Savatage and Dokken with vintage John Carpenter synths. I think we delivered on that premise. Otherwise, our influences are all over the map. For my part, the Gwydion vocals are inspired by masters of the craft such as Rob Halford and Bruce Dickinson.
Which things, do you think, a Band should sacrifice in order to succeed?
Working in the DIY sphere, it takes a certain amount of discipline and dedication to juggle musical commitments and vision with family, other work commitments, and the lifelong study of magic. In that sense, we most often sacrifice free time.
Have you ever sacrificed anything in your life for a better future of your Band?
Yes. We have all prioritized our musical endeavors over aspects of our social, familial, and work life. Also, proficiencies in music has decreased the number of proficiencies available for the arcane sciences.
Describe your ideal live show as a performance Band. Have you already experienced that?
We have yet to achieve the perfect show of playing to a stadium full of chanting orcs and cheering heroes, but we're working our best magics to make that a reality. We currently prefer to conjure music collectively at Fire Giant Studios.
Which attributes, do you think, that a new Power Metal Band should have in order to gain identity and be unique?
We think that our influences speak for themselves. Our focus is to write catchy, well-executed tunes that look back to look forward. While Spellmaster can be considered a bit gimmicky, it is done with a lot of love and passion. We all play Dungeons & Dragons, we all love to write these kinds of songs, and we all try to add our unique stamp to the tunes without betraying the chosen theme. On top of all of that is the fact that we are all real, card-carrying wizards.
Do you believe that Bandcamp and other Digital Platforms help the new Heavy Metal Bands? Which, do you think, is the ideal way for a Band to promote its work?
I think that Bandcamp itself is one of the best platforms. Other streaming services are good for exposure. Anyone can be heard these days, but that comes at a price. Streaming is the great leveler. I think mid-tier bands that are trying to make a living from music are the bands that suffer from the modern music model.
Tell us a few things about the New Underground Metal Scene in Massachusetts, USA (Bands, Fanzines, Webzines, Metal Clubs etc.)
Maybe not underground, but Decibel magazine is top-notch metal journalism---Intelligent writing and unwavering open-mindedness make it the go to place for metal news. We also really enjoy the Chuck & Godless Metal Podcast. We all live in proximity of Salem, MA the epicenter of witchcraft in the U.S.A. Salem has some decent metal clubs, and certainly has its share of metal aficionados and magic. Band-wise, we have a close working relationship with the band's Olÿphant and Adamantis.
Do you know anything about the Hellenic Metal Scene?
Unfortunately, very little. Please enlighten us.
What are your future plans?
We've already been writing and recording for our next record. We hope to have it out sometime in 2021.
Thank you very much for your time & Keep up the good work! The closure is yours.
Thank you for taking an interest in our band. It is a labor of love and we're thrilled to have been able to cast such a powerful spell on the metal community.
By Steve the Filthy Dog.
SPELLMASTER CONTACT:
https://spellmaster.bandcamp.com/