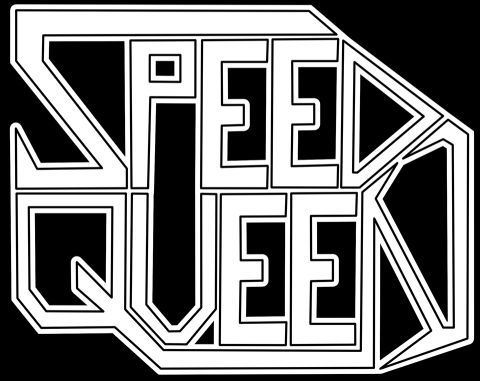 !!!BELGIAN HEAVY METAL!!!
We had a conversation with SPEED QUEEN.Enjoy!
Welcome to the FILTHY DOGS OF METAL Webzine.
1. Tell us a few things about SPEED QUEEN (Members, Starting Year etc).
We're with five (plus our ever faithful roadie, Siem) and started out back in 2014. The idea came to us when we were hanging in our favourite hometown bar, we came together the very next day, it clicked and we're still going strong.
2. Your last work was the EP ''King Of The Road''. Have you prepared anything new since then?
We're definitely building up to a new release! More on that soon!
3. Label or DIY and why?
As cool as DIY is, and as much as I love it, I'd say label. Even in these internet times, labels can mean a lot for bands, they can get you to places faster than a DIY approach.
4. Do you prefer Vinyl, Tape, CD or Digital Format and why is that?
Vinyl! Call it cliché, but it just has that sweet, sweet "vibe" hanging around it. Artwork is better, sound is better and there's that collector's feeling. Vinyl is keeping it real!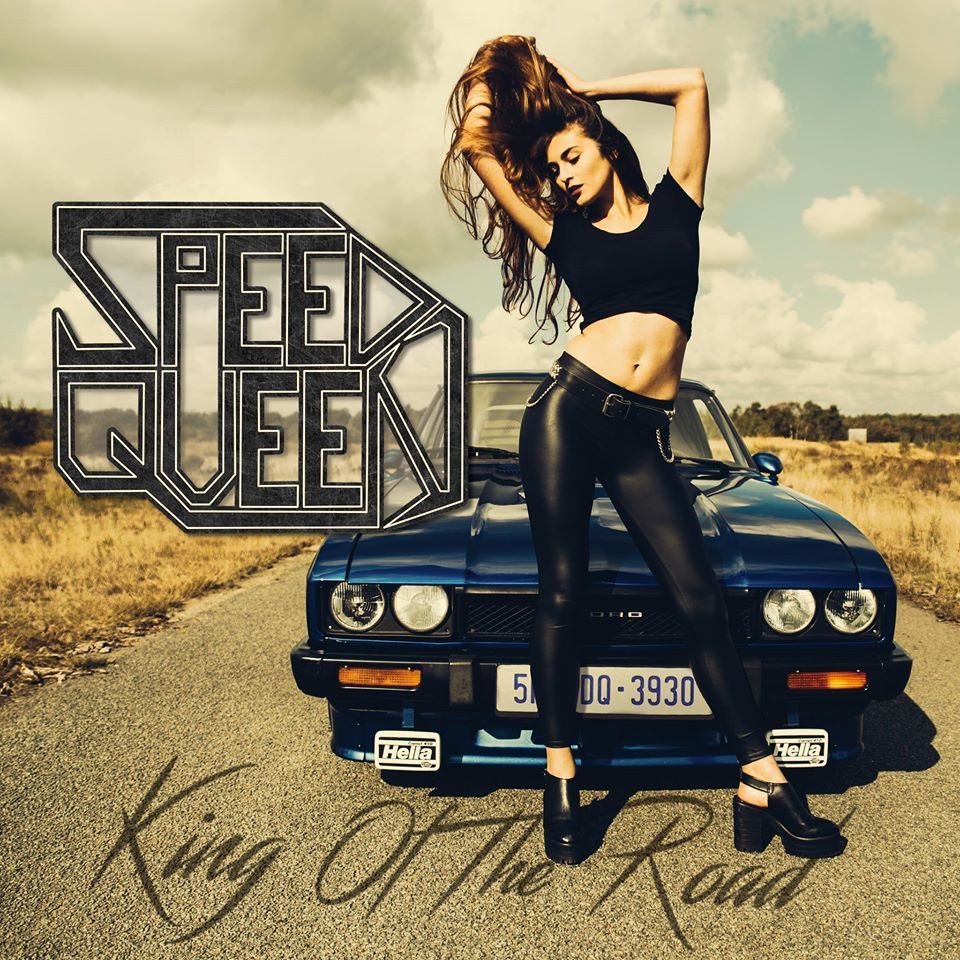 5. Your music style is Heavy Metal. Which are your main influences (Favourite Artists / Bands etc.)
We all listen to a wide variety of stuff, that's what keeps us fresh. From Krautrock to Miles Davis to Mercyful Fate.
But if we're considering the stuff that got us here, the good old fashioned heavy metal, I'd say bands like Judas Priest, Iron Maiden, MC5, W.A.S.P. etc. You know, the classics. We all started there and just rolled with it.
6. Which things, do you think, a Band should sacrifice in order to succeed? Have you ever sacrificed anything in your life for a better future of your Band?
Well, you don't have to sacrifice anything.'Cause you're doing exactly what you want to do!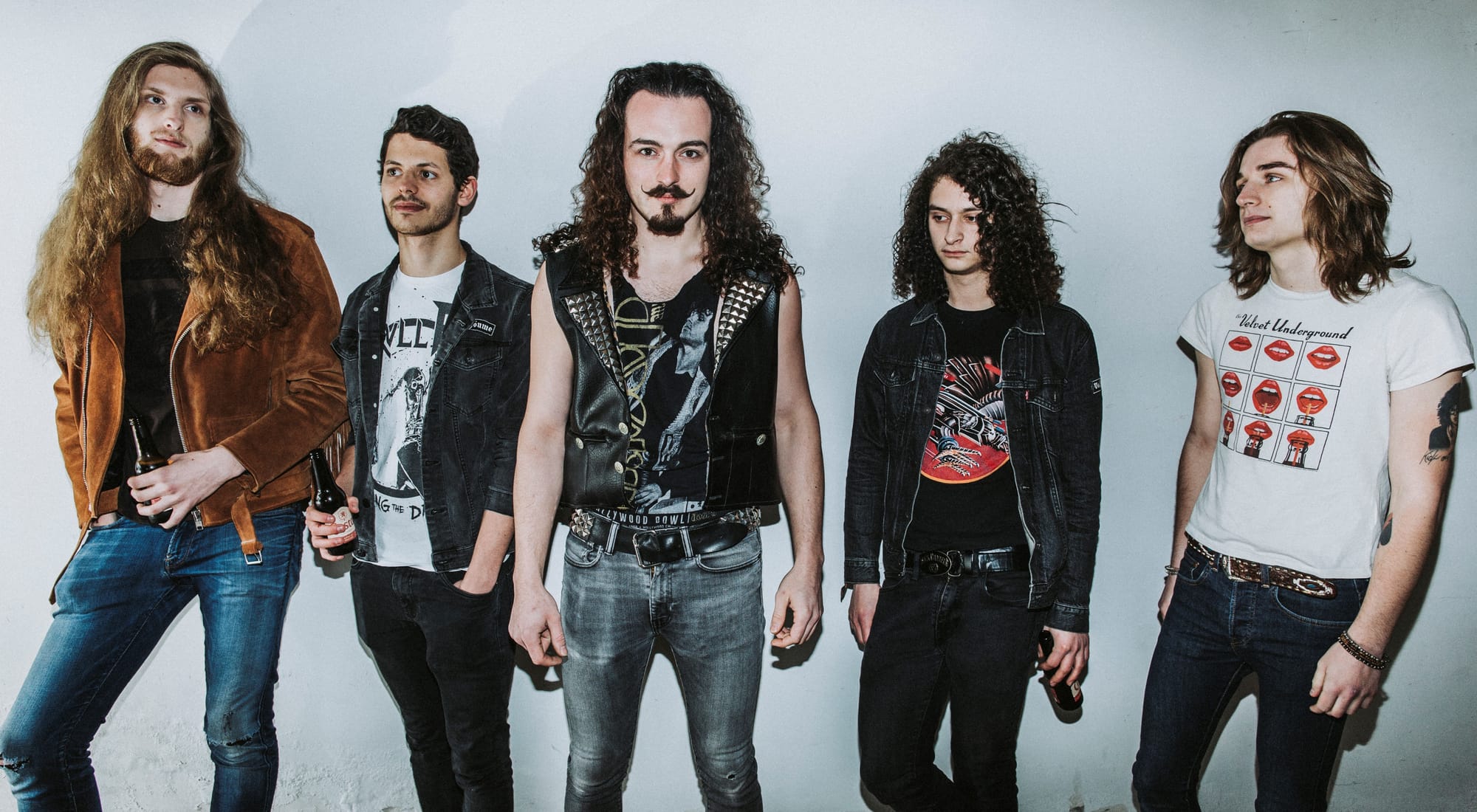 7. Describe your ideal live show as a performance Band. Have you already experienced that?
The best shows are the most energetic ones. The vibe has to feel right, the whole show has to be a bender of energy, sweat and pure power! It's electrifying! There can always be more of everything...So you can never achieve the "perfect" show. That being said, Headbangers Open Air in 2018 came pretty close! The crowd was with us, it all came together and the whole thing just clicked (and rocked pretty hard too).
8. Which attributes, do you think, that a new Heavy Metal Band should have in order to gain identity and be unique?
Own the fact that heavy metal isn't "new" and get off on that. Take whatever you listen to and bend it in every possible way. Own the clichés but do your own thing with it, spin it around.
And most of all, don't be afraid to perform! I don't care if a guitar player plays a mistake in his 67886-note solo, as long as he jumps off the amps afterwards and trashes his guitar with a drilling machine.
9. Do you believe that Bandcamp and other Digital Platforms help the new Heavy Metal Bands? Which, do you think, is the ideal way for a Band to promote its work?
They absolutely do. You can reach out to so many people, it's incredible. I understand that sometimes it can be hard to see the trees through the forest, but that only adds to the rich catalogue that heavy metal already has. If you're in a band, don't sit on it, put your stuff online.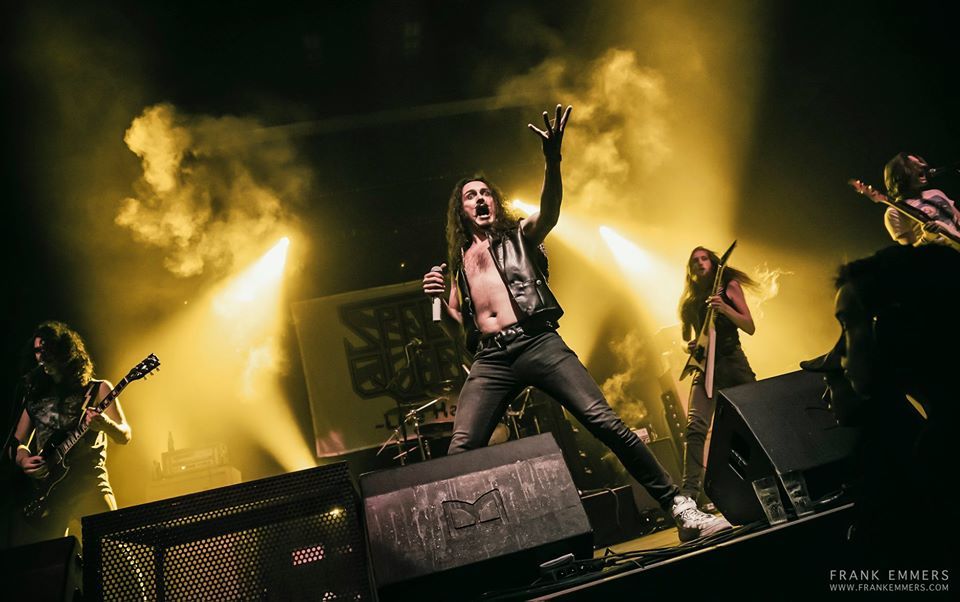 10. Tell us a few things about the New Underground Metal Scene in Belgium (Bands, Fanzines, Webzines, Metal Clubs etc.)
Belgium kills! There's lots of bands here, all connected. You've probably heard of the 80s bands like Killer and Acid or Belgium's heavy metal gift to the world, Evil Invaders. But there's so much in our small country, be sure to check out Bütcher, Schizophrenia, Slaughter Messiah, … The best thing is, because you can cross Belgium in about three hours, gigs are never that far and there's always a party going on somewhere.
11. Do you know anything about the Hellenic Metal Scene?
We played Up The Hammers festival in 2018, it was a great experience and we'd love to be back one day. The Hellenic scene is an incredibly welcoming scene, you can almost taste the dedication.
12. What are your future plans?
Play, record, play some more, record some more, then play again.
13. Thank you very much for your time & Keep up the good work! The closure is yours.
Never ever forget to stay alive and kick out the jams motherf*ckers!
By Steve the Filthy Dog.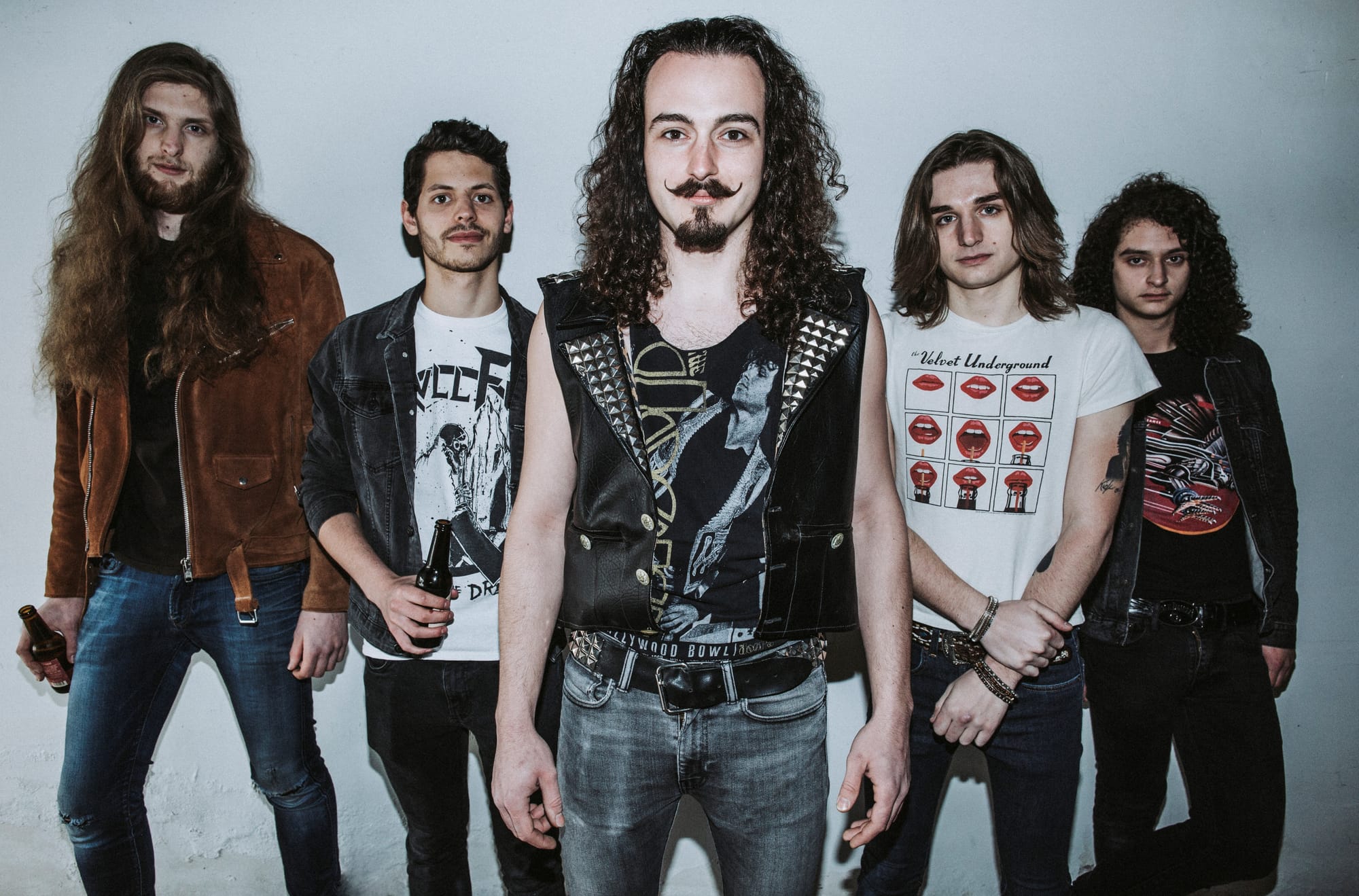 SPEED QUEEN CONTACT:
https://officialspeedqueen.bandcamp.com/
https://www.facebook.com/speedqueenofficial/
https://open.spotify.com/artist/2CsZ80GFg8Cu1ZoWxHw2Ig?si=Af_bRgP2TrSA4jozO7uuhg