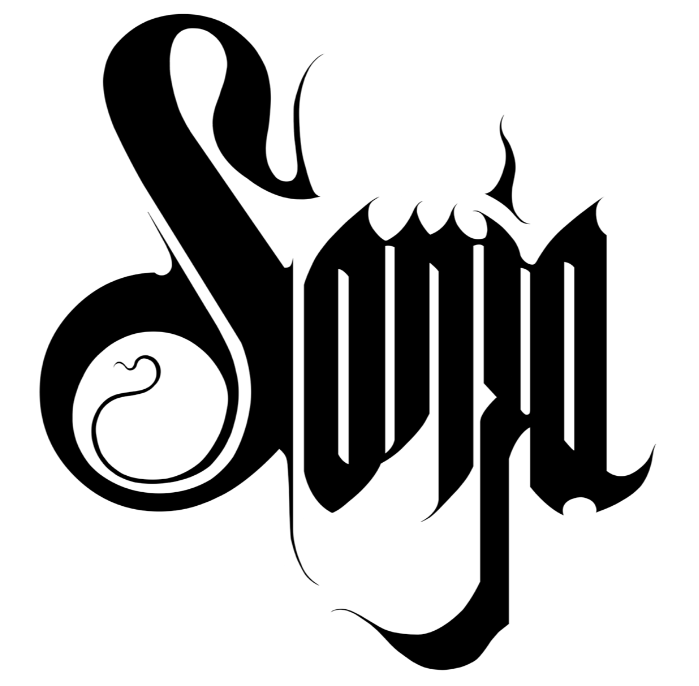 We had a conversation with Melissa (Vocals/Guitars). Enjoy!
Welcome to the FILTHY DOGS OF METAL Webzine.
Tell us a few things about SONJA (Members, Starting Year etc).
Sonja started in 2014 when I was on the flight home from an Absu tour in Australia. When the flight landed I called drummer Grzesiek and said "Mate, let's start the best band in the world." We refined our craft, got Ben on bass guitar, continued perfecting it all and now we are at the moment of our first album.
You are going to release your first full-length album ''Loud Arriver''. Tell us a few things about this project.
''Loud Arriver'' is full of dark rhythms and experiences. It is a terrible burden to create this music, but we may be the only ones now with the true knowledge of rock and heavy metal in this century. We must pass on the ancient wisdom. We will not let the real flames die while we yet live. We serve till death.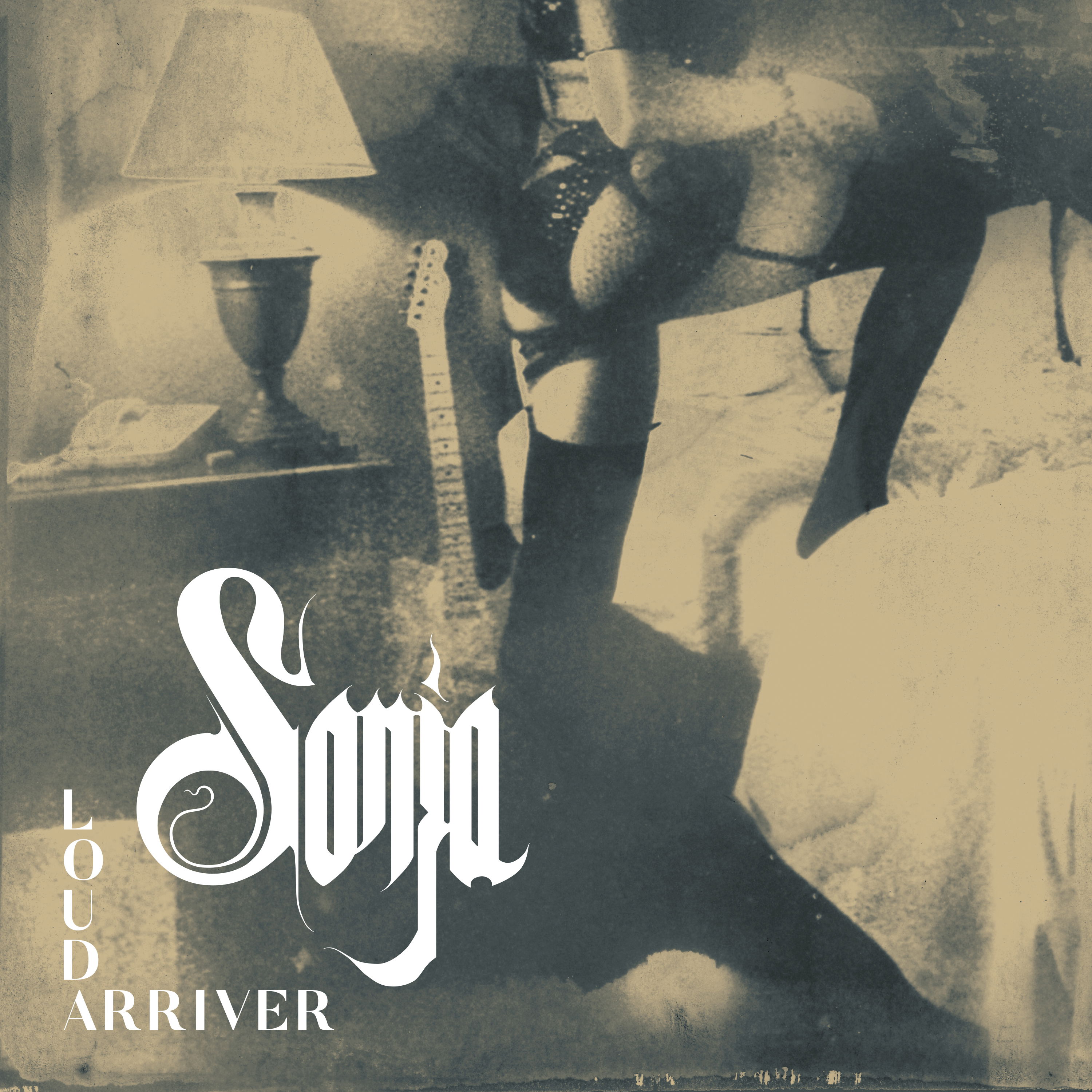 Label or DIY and why?
DIY or die. But still you can work with a label if you want. It's good to collaborate with people or forces that are all-in like you are. Stay on top of everything and keep your DIY mentality no matter what. Or you will surely perish in the void.
Do you prefer Vinyl, Tape, CD or Digital Format and why is that?
Analog is obviously better but the reality of life requires convenience. Each experience has its benefits. Convenience and availability vs. warmth and aura.
Your music style is Heavy Metal. Which are your main influences (Favourite Artists / Bands etc.)
We certainly come from the seeds of heavy metal, and it is the most noble genre to be assigned, but we can't be fully defined. You know we have songs that sound equally like The Cure and Manowar at the same time. Siouxsie and the Banshees plus Judas Priest. Lana Del Rey plus Iron Maiden. Depeche Mode plus WASP.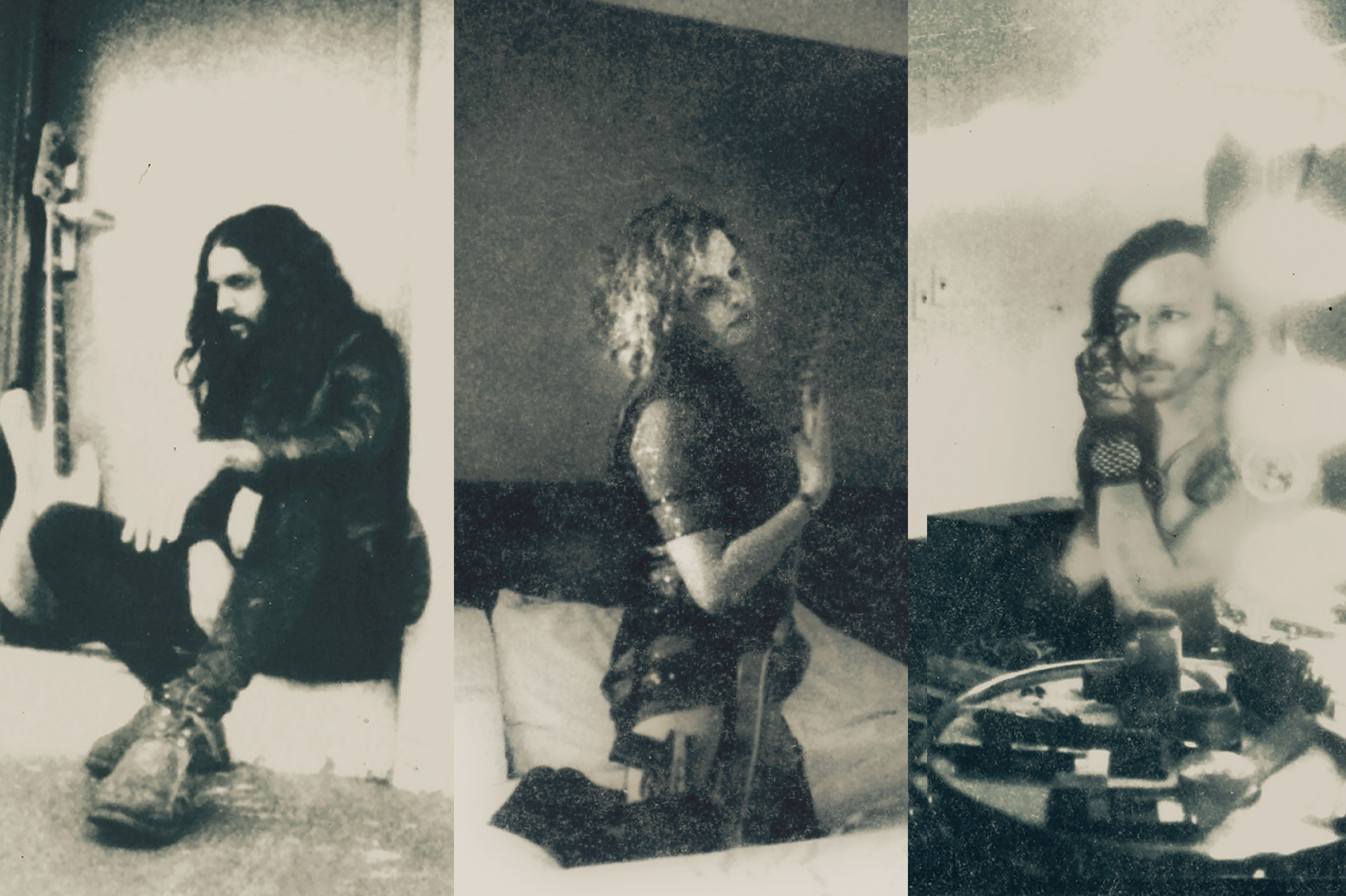 Which things do you think a Band should sacrifice in order to succeed? Have you ever sacrificed anything in your life for a better future for your Band?
Everything must be sacrificed at the altar of Rock N Roll. All of your feeble life means nothing to our cruel goddess. Give up all hope and all empty ties to this world so you may burn in the flames of Rock and finally turn to ashes. Or stand to the side.
Describe your ideal live show as a performance Band. Have you already experienced that?
Maybe watch our video for Nylon Nights and you'll see what its like : https://www.youtube.com/watch?v=VPk2bB5SQcE
Which attributes, do you think, that a new Heavy Metal Band should have in order to gain identity and be unique?
So many bands are just hollow mimicing of their influences. Just because heavy metal has been around doesn't mean you gotta be all retro. Can you bring that real spirit to the present? That's what we need. No use in being a clone.
Do you believe that Digital Platforms help the new Heavy Metal Bands? Which, do you think, is the ideal way for a Band to promote its work?
Unless you are playing gigs all over, digital propaganda is how people are going to find out about you. I'd say do both. I'm from the old school so of course I hate it, I just wanna play guitar and party.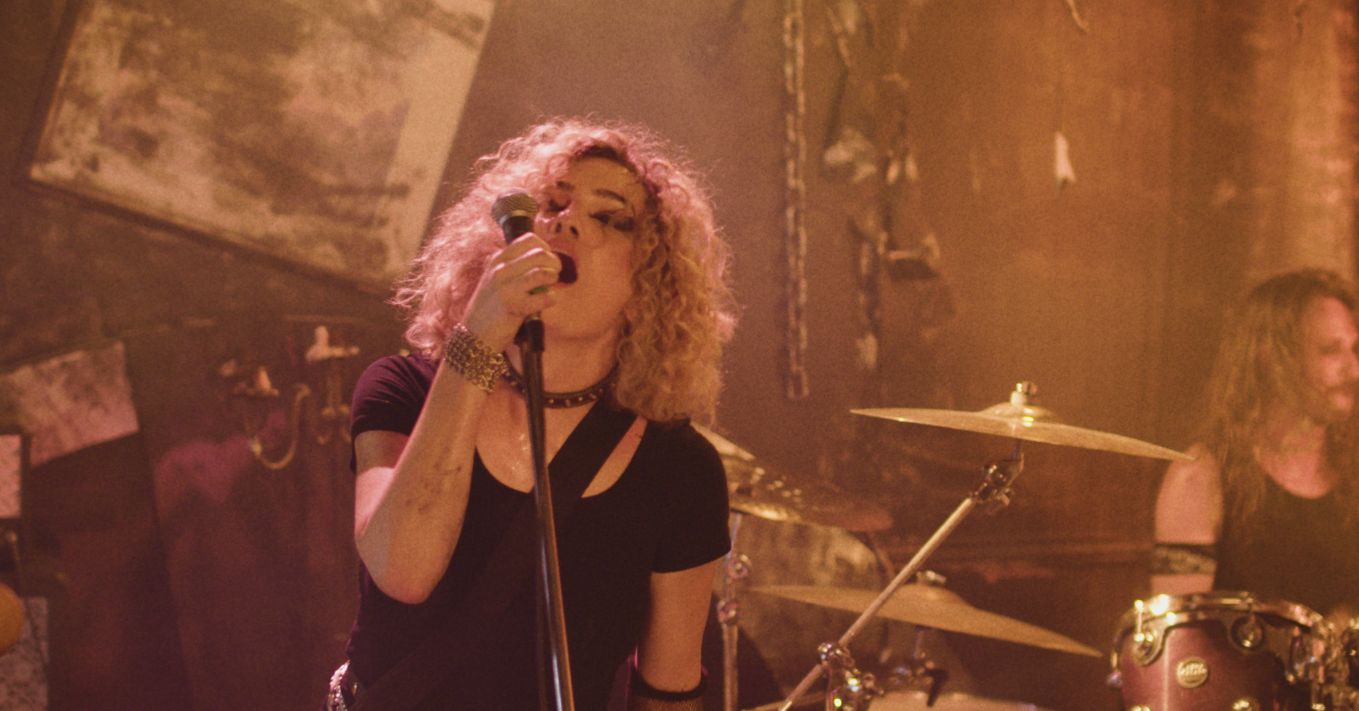 Tell us a few things about the New Underground Metal Scene in Philadelphia (Bands, Fanzines, Webzines, Metal Clubs etc.)
Yeah the Philly scene is alright. The best venues are always the lawless underground ones so I'm not gonna expose them there. Here's some metal I've recently encountered: Spesimin (sounds like Death Breath kinda), Daeva (black thrash), Plague Dogs (metalpunks), Spiter (bat fukked black punk), Heavy Temple (far out), Zorn (vampyric), Roadkiller (Motorhead), Sumerlands / Eternal Champion (epic), Devil Master (vampyric), Bastard Cross (black thrash/some Dissection-y riffs), Witching (melodic/heavy), Caged (slow/crushing), Covered in Sores (Repulsion-y) Tartarus Horde (grind death) In the Fire (versatile melodic death thrash) Crossspitter (Anti-Christian Death Metal) I'm sure I'm forgetting many, so my apologies!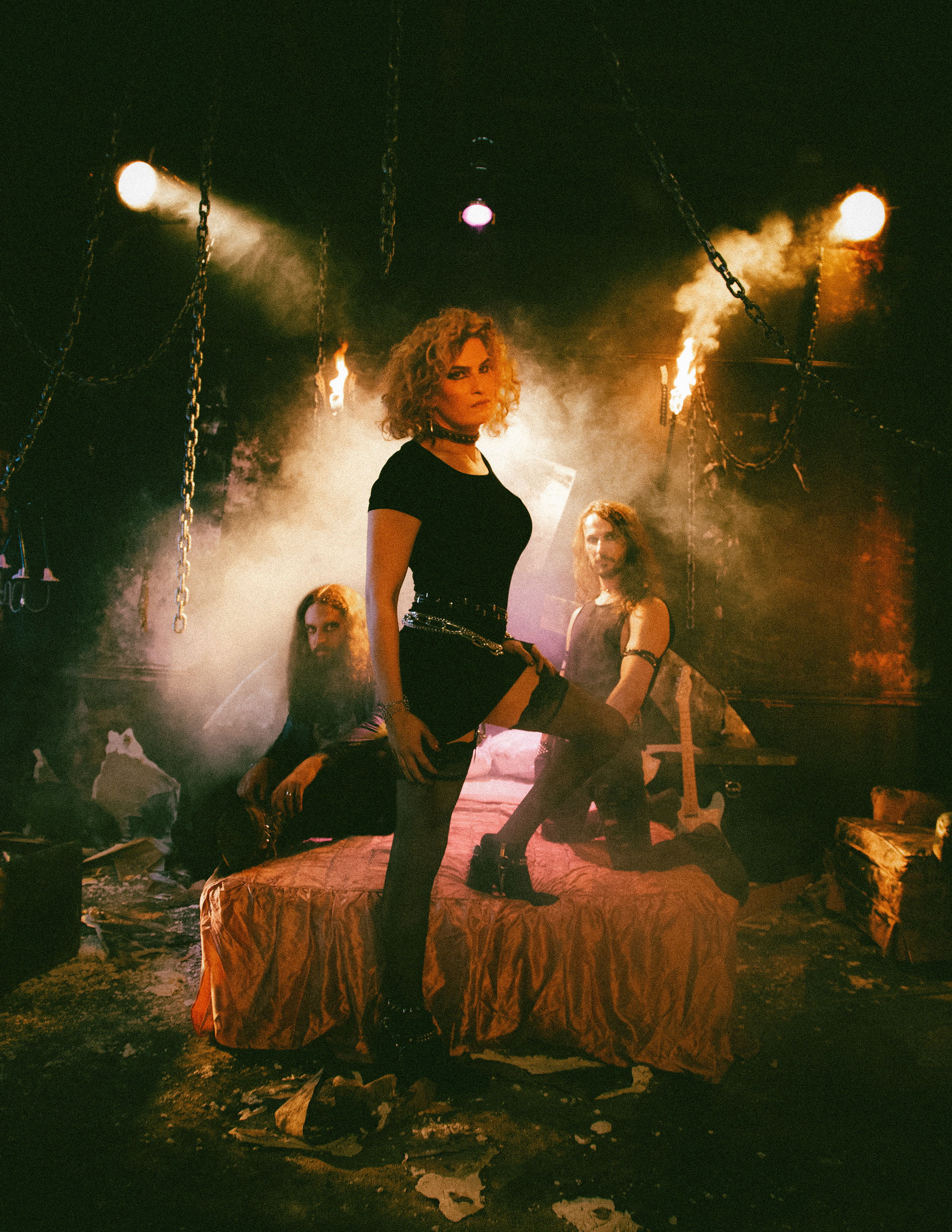 Do you know anything about the Hellenic Metal Scene?
Necromantia is one of my favorites. The best vampyric guitar solo of all time is from 'The Warlock' on ''Crossing the Fiery Path''.
What are your future plans?
To spread the purifying fire of rock n roll to every dark corner of the earth and set ablaze absolutely everything without restraint or forgiveness.
Thank you very much for your time & Keep up the good work! The closure is yours.
See you in hell!
By Steve the Filthy Dog.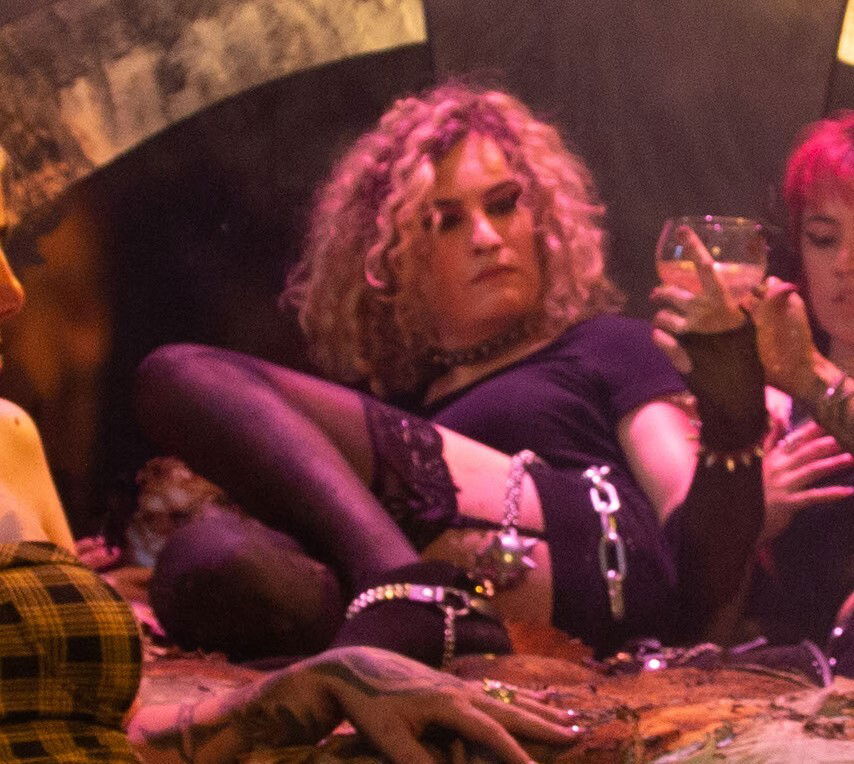 SONJA CONTACT:
https://www.facebook.com/Sonjabooking/
https://www.instagram.com/sonjaphilly/
https://sonjaband.bandcamp.com/