!!!HEAVY METAL FROM UK!!!
We had a conversation with SKYRYDER. Enjoy!
WELCOME TO THE FILTHY DOGS OF METAL WEBZINE.
1. Tell us a few things about SKYRYDER (Members, Starting Year etc).
It initially started as a side project for Adam back in 2016 when he was playing in Seven Sisters. It consisted of him and Michalis Moatsos from Endless Recovery on drums, they did one or two demos of the songs that would later appear on Vol. 1. When Adam came back home a few years later he met myself through a mutual friend. I was shown the stuff that was written and thought it was great, so he and I jammed for about a month together before we met Luke through an ad that was put up online. He conveniently had a practice room that he'd created in his house, that acted as our base of operations partly up until the present day. Luke had met Jonny when watching his other band(Trendkill) playing, so we managed to rope him in at around the same time. Adam knew Millsy from his time living in London and despite the distance seemed like the right man for the job. Unfortunately we are sad to say Millsy has left the band. We played a festival called Brofest this year and that was his last gig, we wish him well in the future, as for us we aren't going anywhere, we are currently on the hunt for another singer!
2. You have recently released your new EP ''VOL. 2''. What is the Feedback from your audience as well as from the Press?
Vol. 2 is out on 27th March this year (2020), through High Roller Records, almost two years since the first one. We've played a few things from it live for a little while now and its gone down well with a live audience. People are starting to sing along with a few of the tracks now, which is amazing for us and the reason we do this. What feedback we've had on the actual release is also very good. It's a step up from the first, or so seems the consensus.
We have also released a video back in February which has seen some great feedback, it's up on our Youtube channel!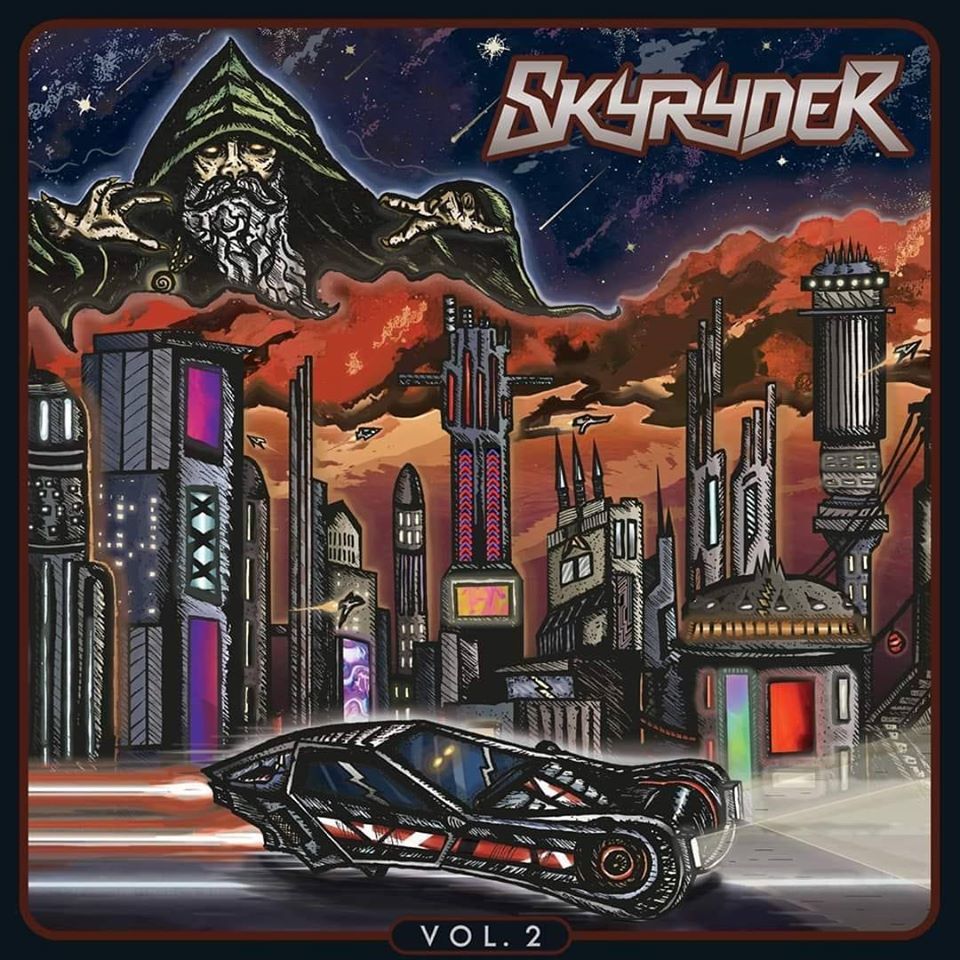 3. Label or DIY and why?
Its fair to say we did well out of both. Doing things ourselves allowed us to really take our time with every aspect of recording, meaning that we could really spend time with the tracks. But being a DIY band only gets you so far in terms of getting music pressed to vinyl etc, but of course not impossible. The label have really allowed us to step up a gear though. High Roller have been nothing but gentlemen the entire time we've been working together. The bigger international links have made a notable impact on us as a band and its added another layer of professionalism to us and we think it shows, especially on the record.
4. Do you prefer Vinyl, Tape, CD or Digital Format and why is that?
Tough call! We use all of the above for one reason or another. Personally I think we'd opt for vinyl, though. There's something so much more captivating about it. Old record stores have some character that the other three just don't give off. The inserts just have so much of a personal touch to them. The sound is really nice too, a real warmth to it and seeing some great artwork in a much bigger format makes for a much better overall expierence. You ever looked at Yngwie Malmsteen's "Trilogy" artwork on CD then held a vinyl copy of it? It makes it so much cooler!
5. Your music style is Heavy Metal. Which are your main influences (Favourite Artists / Bands etc.)
We all bring something that different (yeah, that old cliché). I think collectively bands like Helloween, Praying Mantis, Yngwie Malmsteen and Racer X. Bands like Priest and Maiden go without saying, obviously. we all listen to loads of other genre's as well, parts of our music shows it at times.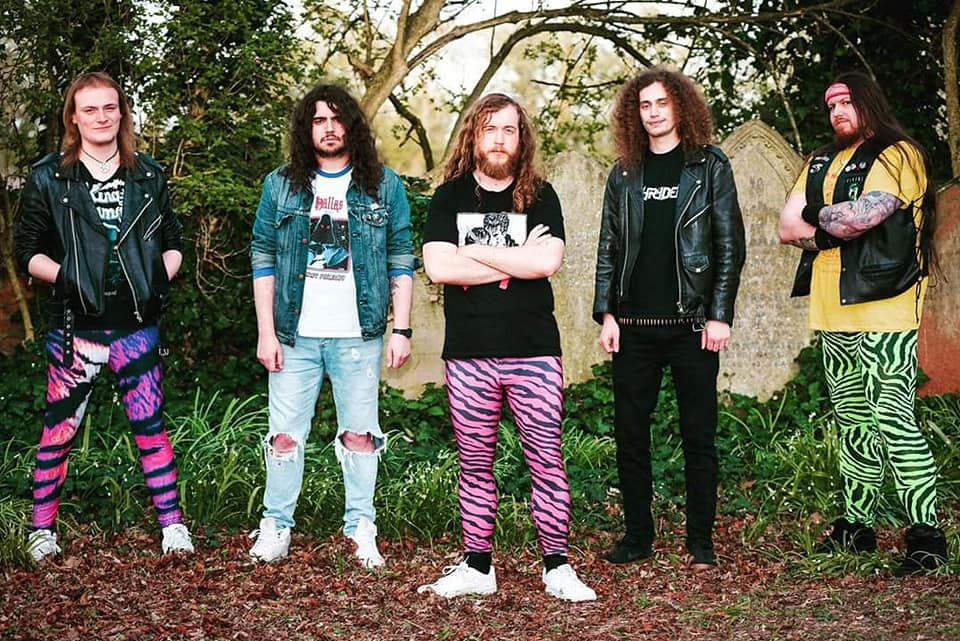 6. Which things, do you think, a Band should sacrifice in order to succeed? Have you ever sacrificed anything in your life for a better future of your Band?
Time and most likely money too. You have to really spend the time with your songs and your sound to get everything as pristine as possible. Money is always a big one too when you first start out. I think we've all had to bail on a few things from time to time in order to gig or practice, but you've got to put the time in to be the best you can be.
7. Describe your ideal live show as a performance Band. Have you already experienced that?
We came pretty close supporting Bewitcher and Visigoth in London in 2019. First time we ever had that big of a crowd with that level of participation. We played an Angel Witch song and turns out they really like those guys in London, as the first row of the crowd found out the hard way when they were pushed about 10 feet by everyone behind them. It was incredible to have a crowd chanting our name, especially as we were just the first act!
8. Which attributes, do you think, that a new Heavy Metal Band should have in order to gain identity and be unique?
Listen to other music, I'd say. Try and incorporate it where you can. You can tell the difference between a band who only listens to Maiden and Priest and one that's really into all kinds of stuff. Guarantee that's the case with most of the unique sounding metal bands around at the moment. They'll have moments where you go, "hey, that's pretty different" and try and work it in somehow!
9. Do you believe that Bandcamp and other Digital Platforms help the new Heavy Metal Bands? Which, do you think, is the ideal way for a Band to promote its work?
Absolutely! We use Bandcamp for all of our stuff that we've released so far. We've found and supported some other really cool musicians through it too. It gives bands a much bigger outreach than they would otherwise have. It really helped us put the first release out into the world.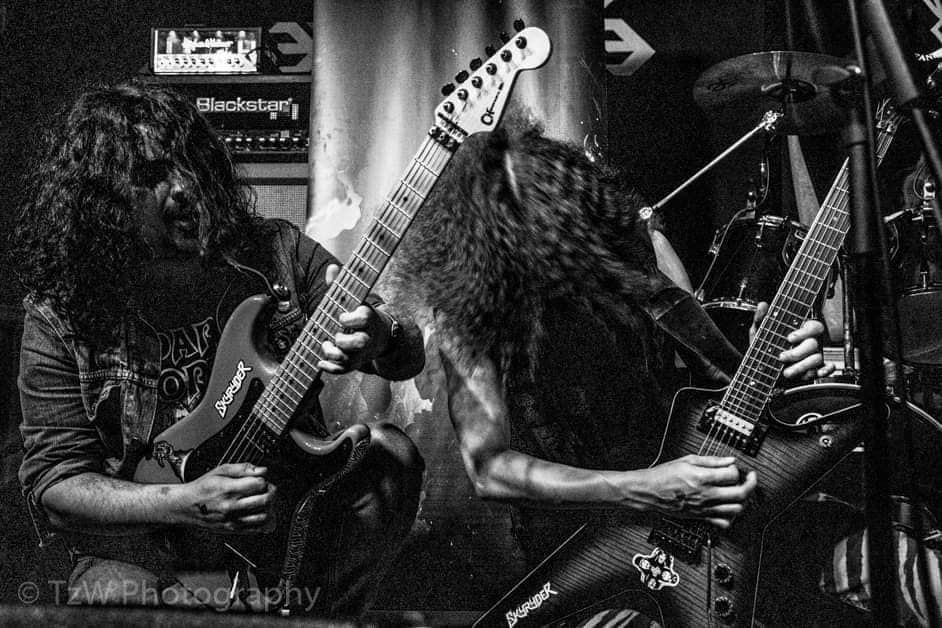 10. Tell us a few things about the New Underground Metal Scene in UK (Bands, Fanzines, Webzines, Metal Clubs etc.)
Its very diverse, to say the least, the quality all round is pretty astounding though. Plenty of the bands that we know or have come to know do really well for themselves which spurs the rest of us on too. If something doesn't sound too great you'll be told about it too. The brute honesty really goes a long way in helping us produce some really great stuff. It's also really cool playing with and getting to know some of the guys from NWOBHM bands who basically helped mould the genre. We get a lot of support from those guys too, Russ Tippins (Satan) was one of the very first to hear us so that was pretty cool.Its maybe not as lively in terms of fanzines and the likes as it is on the continent but we definitely get quality over quantity.
We have Iron Fist! That speaks for itself, I think.In terms of our immediate scene, I think we have one of the best. The local bands who are making waves are brilliant and we love hanging around with those guys. They were really supportive of us in our early days and continue to be to this day. We've got Brofest up here too, which we've just played and that's a highlight of everyone's year. We've come across some great bands from being present there and it's nice to remind people that Newcastle was and still is the Immryr of heavy metal. It's also a pretty cool city. There hasn't been a band we've come across that hasn't loved the place.
We all love our bars but there are some great venues around our neck of the woods too. Trillians is the big one in terms of the actual metal scene, not like we don't practically live there when we aren't playing anyway, though. We've played some great shows in the likes of the Head of Steam too. We're really lucky around here.
11. Do you know anything about the Hellenic Metal Scene?
A few bits and pieces. We know about the likes of No Remorse Records, who've put out some really good stuff. One of our favourite bands at the minute is Dexter Ward so I suppose that counts too, right?We'd be excited to play Up The Hammers some time. You seem to know how to do solid lineups over there.Skyryder's drummer in the very early days was Greek so do we count as part of the scene too? Haha.
12. What are your future plans?
After the release of Vol. 2 we have the task of finding a replacement vocalist, which is always a challenge but we're optimistic about it. We have a few things planned in terms of other shows in the next year or so too. We're looking to hopefully stretch our wings a little bit further afield. We're also going to be working on finishing the writing for the full length which we hope to have done in the next year or so and that should ideally give us a bigger push. It certainly seems it will from what we have written so far.
13. Thank you very much for your time & Keep up the good work! The closure is yours.
Yeah, so Vol. 2 is out at the end of March through the fine people at High Roller Records. Give it a blast, grab a copy and enjoy it. We're really proud of it and we hope it's enjoyed just as much by you folks. Thanks for taking a chance on a bunch of reprobates from Northern England just trying to live the dream.
Cheers!
By Steve the Filthy Dog.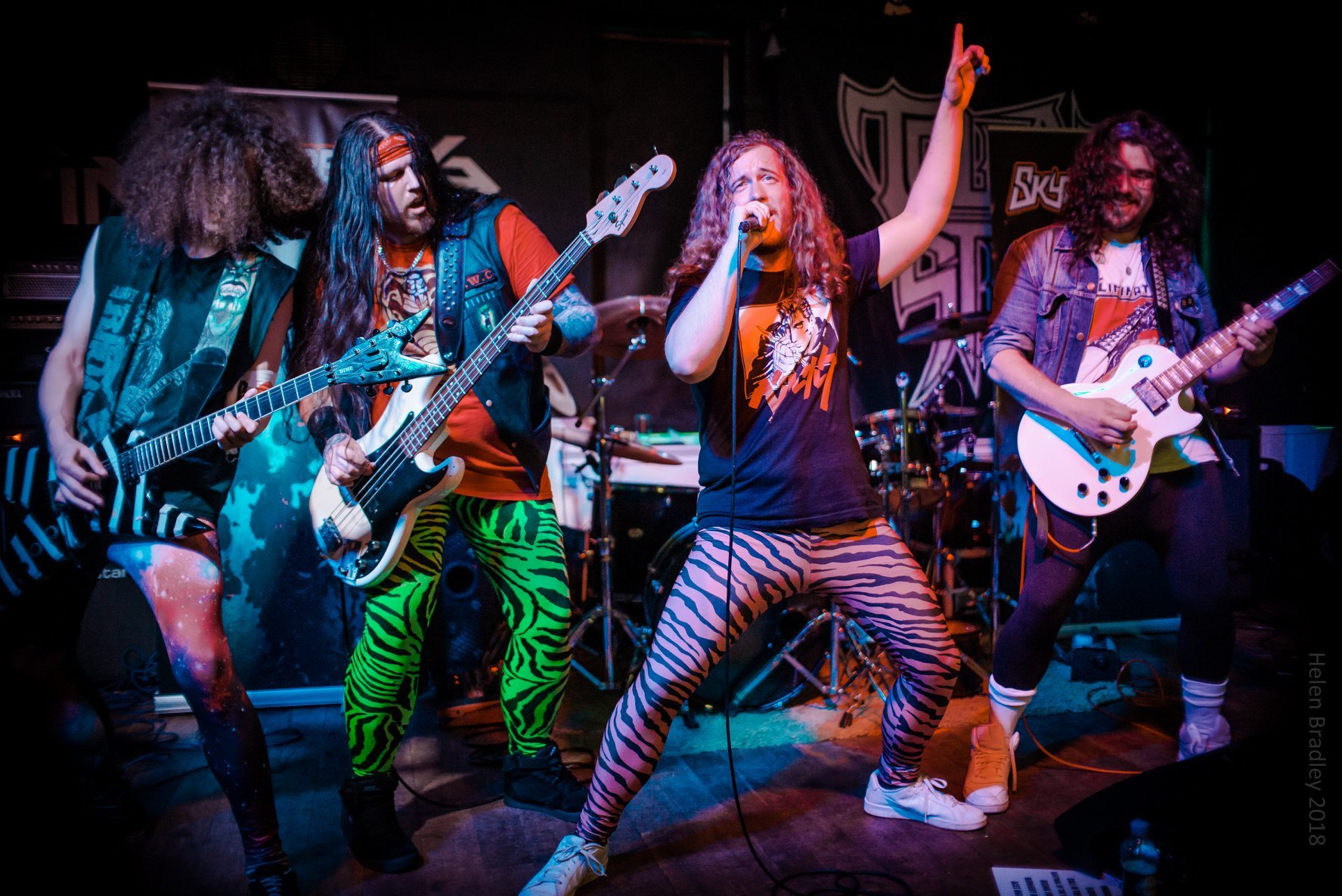 SKYRYDER CONTACT:
https://skyryder.bandcamp.com/