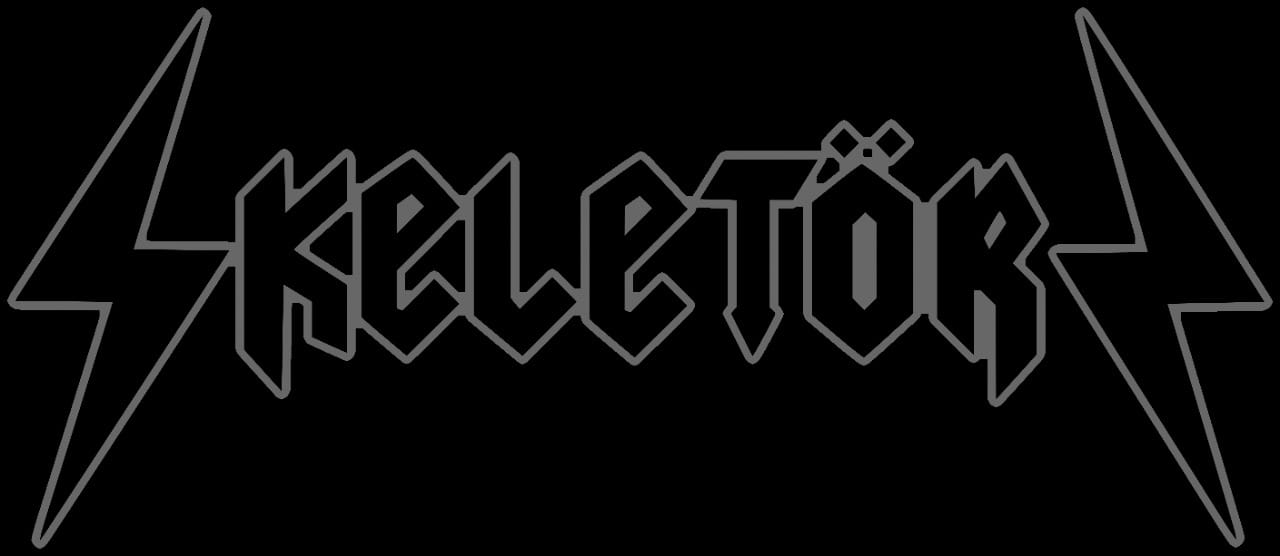 !!!HEAVY SHOCK ROCKERS FROM MEXICO!!!
We had a conversation with Alan (Drums). Enjoy!
Welcome to the FILTHY DOGS OF METAL Webzine.
Tell us a few things about SKELETORN (Members, Starting Year etc).
First, thank you very much for the support and the space, after the break of my band Hell Desecrator in 2016, I thought about forming a Heavy Metal band and I started to compose some songs, however, it was not until 2019 that it would be formed Skeletörn with Raúl on bass and vocals, Diego on guitar and me, Alan, on drums. Mainly influenced by Heavy Metal, Hard Rock and Punk, later in 2020 Uriel joins on guitar, but unfortunately in mid-2021 he had to leave the band, Héctor takes the place of guitarist, leaving the lineup as a quartet. The concept of the Group was to make a Heavy Metal band taking influence from the aesthetics of Shock Rock and part of Mexican culture such as the day of the dead and wrestling.
In 2021 you released your demo ''Skeletörn''. What was the feedback from your audience as well as from the press?
It was released digitally by Bandcamp in December 2021 and was well received by the audience, in early November it would be released in CD format under the local labelSpookies Productions, in the comments it was said that it was a Heavy Quite powerful Metal/Hard Rock, some say it's too Punk others say it's Thrash, in general it has had very good reception.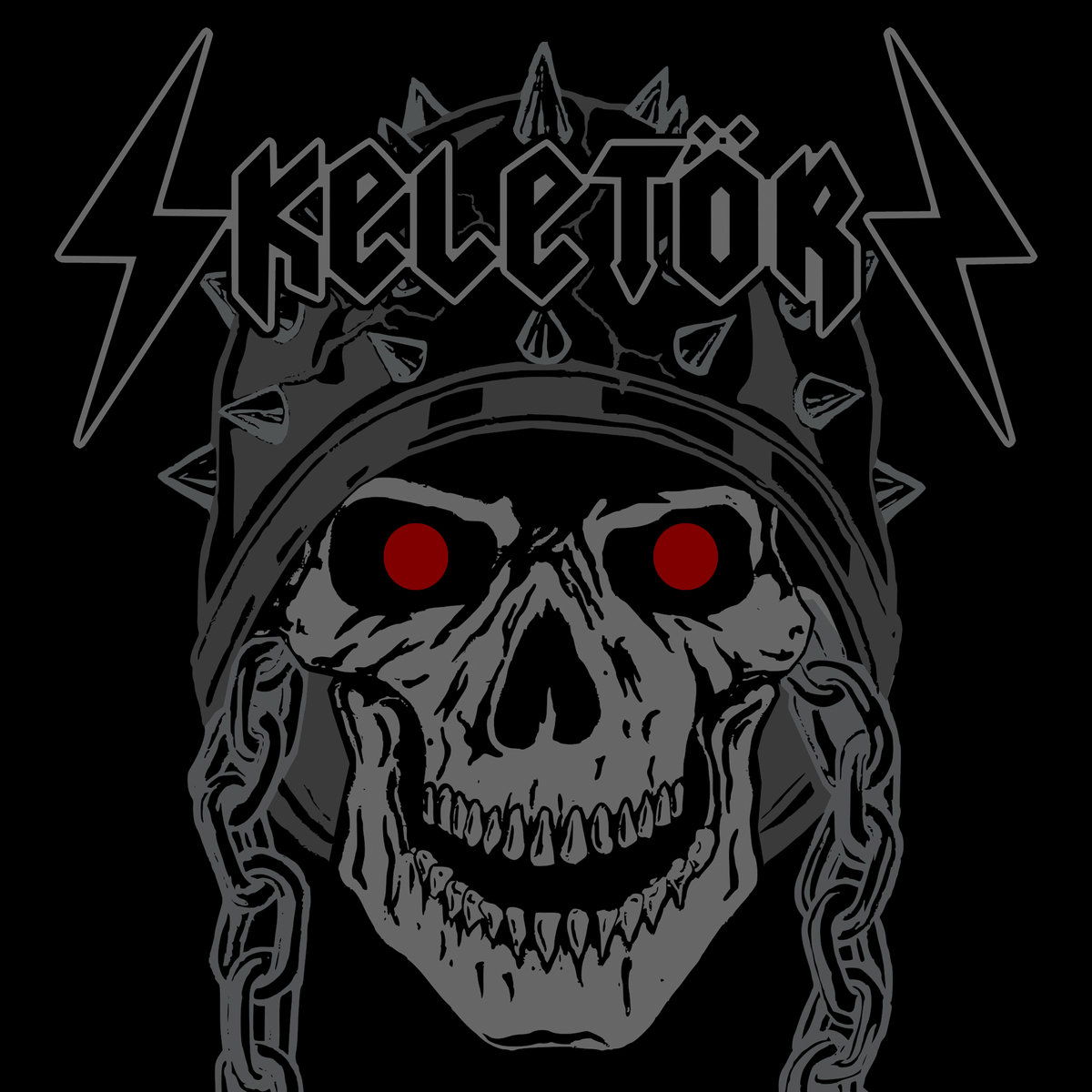 Label or DIY and why?
It seems to me that both options are good to make your music known, DIY was what kept Punk and the NWOBHM alive, however, many bands today continue to use this, and I think it's very good, as far as to the record companies there are some that provide the necessary support to the band to achieve better exposure and reach a greater number of audiences.
Do you prefer Vinyl, Tape, CD or Digital Format and why is that?
My preferred format is vinyl because I love the presentation, the art and the sound, however, I have music in all formats (tape, CD and digital) I have no problem listening to music anywhere.
Your music style is Speed/Heavy Metal. Which are your main influences (Favourite Artists / Bands etc.)
Musically we divide our influence into the pioneers of Speed Metal (Motörhead, Tank, Exciter), 70s Hard Rock (Kiss, AC/DC, Y&T), old school Punk (Misfits, Ramones, GBH), Heavy Classic Metal (Iron Maiden, Judas Priest, W.A.S.P.) the New York gang sound (The Rods, Twisted Sister and Riot) and finally Heavy Metal in Spanish (Luzbel, Obus and V8). Aesthetically we take influence from the Judas Priest outfit and combine it with the aesthetics of Mexican wrestlers, we thought of using makeup inspired by Kiss, Alice Cooper, King Diamond and the day of the dead, a totally Mexican celebration as part of our culture.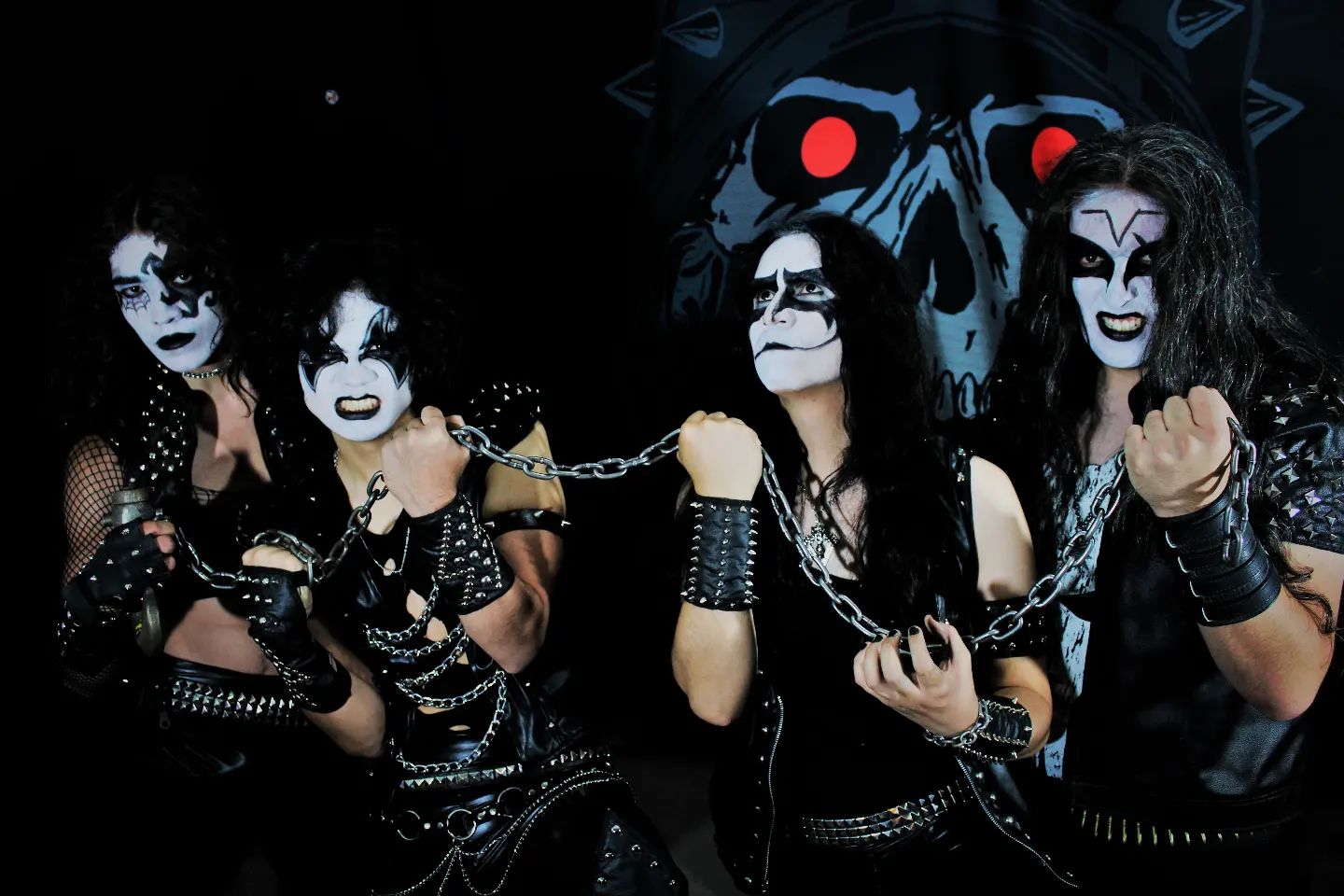 Which things do you think a Band should sacrifice in order to succeed? Have you ever sacrificed anything in your life for a better future for your Band?
I don't think sacrifice is the right word, actually it does require a lot of dedication and being constant, working hard and above all rehearsing as a band. So far, I have enjoyed every moment I spend in the world of Heavy Metal.
Describe your ideal live show as a performance Band. Have you already experienced that?
A big blanket with our mascot backstage, a double bass drum set, lots of smoke explosions and a wall of Marshall to bring the place down with our powerful sound plus our aesthetics and performance, to date we've only had one performance and it was pretty devastating.
Which attributes, do you think, that a new Heavy Metal Band should have in order to gain identity and be unique?
Do not copy other bands, you can take influence and from that begin to create your own sound and identity, there will always be something that we can add to distinguish ourselves from others, finally it is about being honest with yourself and doing what you want, we are really passionate about it.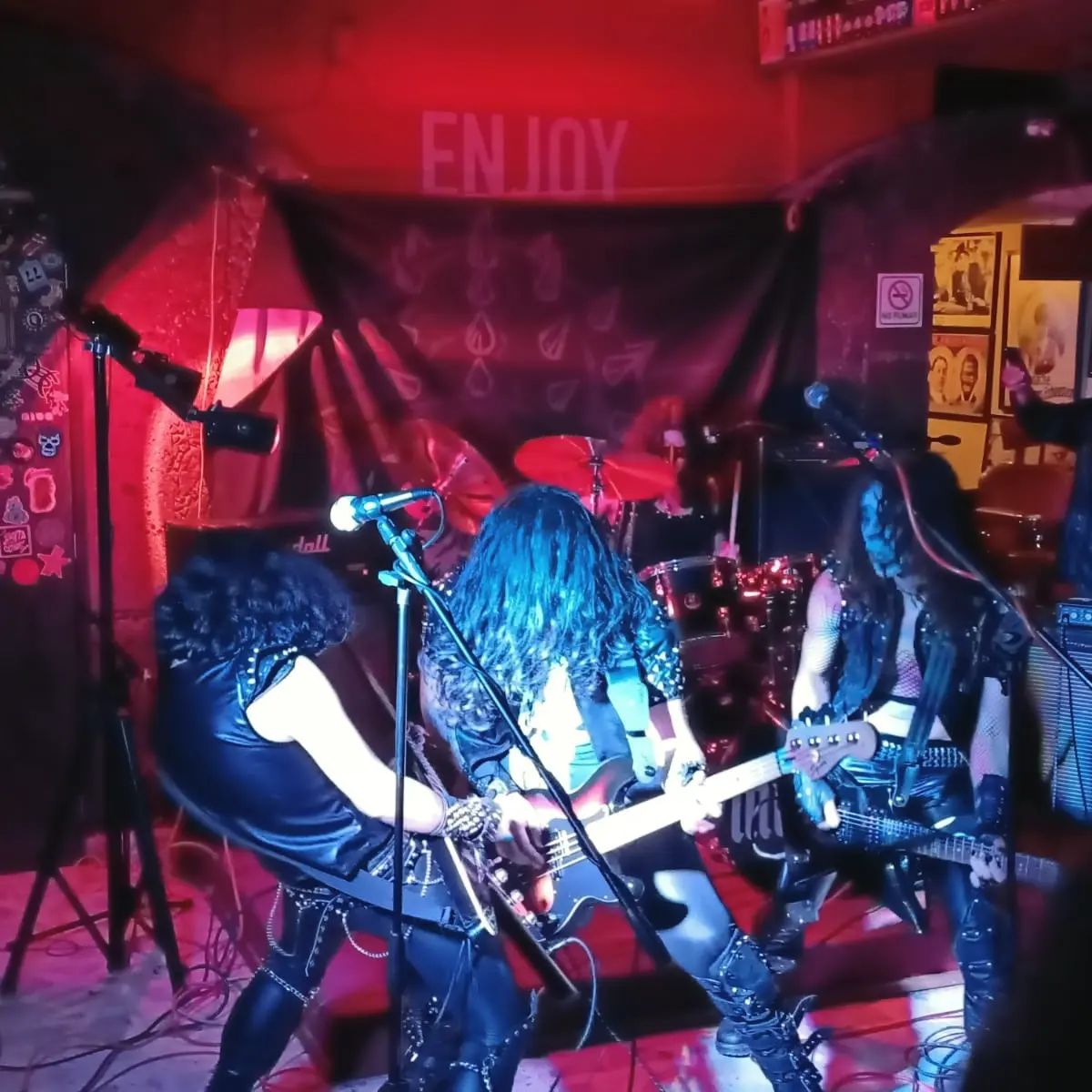 Do you believe that Digital Platforms help the new Heavy Metal Bands? Which, do you think, is the ideal way for a Band to promote its work?
Yes, for example, there is the NWOTHM channel on YouTube where Heavy Metal bands from all over the world share day after day, it is easier to have access to other bands and this is an advantage that we can now make music known with greater ease. As for the ideal way to promote the work of a band, it is through platforms, social networks and some other people still prefer the physical format, so covering all these options is the best way to reach a greater number of people.
The last 2 years worldwide we have faced many dark, strange & new situations with our everyday life (covid, lock-down etc.) Did all of this affect you positively or negatively?
During the pandemic we were rehearsing so it helped us keep you active, however, it delayed the release of the demo but at the same time it helped us change the concept of the band, at first the image of the band was more street influenced by Punk and NWOBHM besides that the lyrics were in English, during this time we thought we wanted to have an image where the whole band had a similar look and have something that would identify us, so we changed the image using spikes and designed the makeup For each member of the band, almost at the same time we modified the lyrics changing them to the Spanish language to finish defining our concept.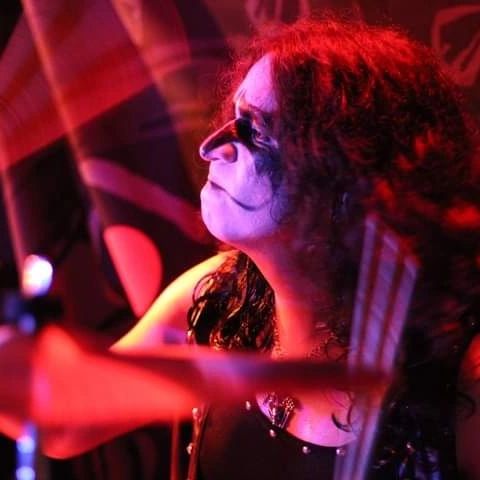 Tell us a few things about the New Underground Metal Scene in Mexico (Bands, Fanzines, Webzines, Metal Clubs etc.)
As for the fanzines Evil Metal is my favorite, I don't know any exclusive Metal clubs, but there are more and more Heavy Metal plays, which is good, since previously Black and Death Metal predominated.
Do you know anything about the Hellenic Metal Scene?
Sure, I'm a big fan of Flames, Ravencult, Necromantia, and Varathron! I know they have a very big underground metal scene.
What are your future plans?
Release an LP, go on tour and hopefully visit Greece soon to bring Skeletörn's Heavy Metal to the legions of the world.
Thank you very much for your time & Keep up the good work! The closure is yours.
Thanks to you for the interview Steve and for supporting new proposals in metal with your zine, to all readers and fans of Metal, greetings to Hellas metalheads.
By Steve the Filthy Dog.
SKELETORN CONTACT:
https://www.facebook.com/SkeletornRNR/
https://www.instagram.com/skeletorn_official/
https://skeletornrm.bandcamp.com/album/skelet-rn-demo