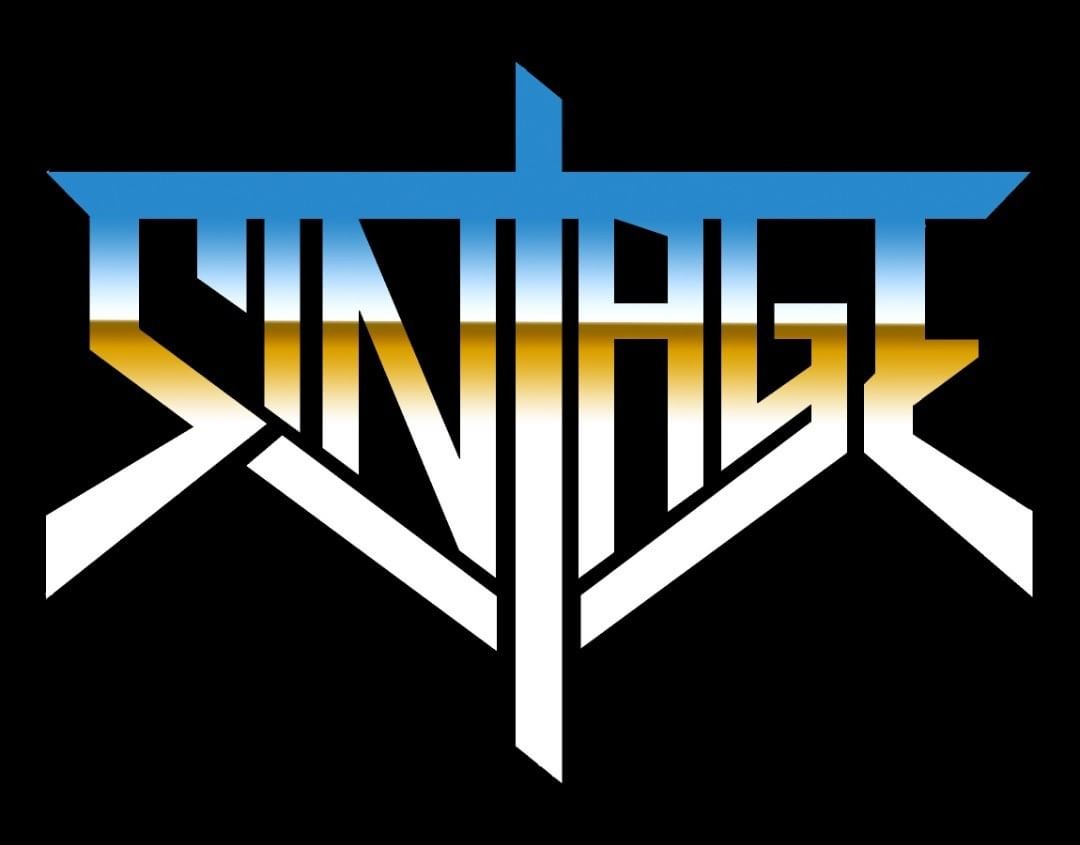 !!!GERMAN HEAVY METAL!!!
We had a conversation with Julez (Guitar). Enjoy!
Welcome to the FILTHY DOGS OF METAL Webzine.
Tell us a few things about SINTAGE (Members, Starting Year etc).
Sintage is a Heavy Metal Band founded 2019 at a GBH gig in Leipzig, Saxony. The First Lineup consists of Singer and bass player Randy, drummer Andi and Guitar Player Julez. The whole idea of this band is holding the torch up high of old generation bands like Judas Priest and WASP.

You have recently released your EP ''The Sign''. What is the Feedback from your audience as well as from the Press?
So far the feedback is fuckin great and beyond our imagination! Even a very cool review was written on bleeding4metal.de (only in German). We couldn't be happier, but it also means we have to work really hard to make a follow up record worth the response to our EP.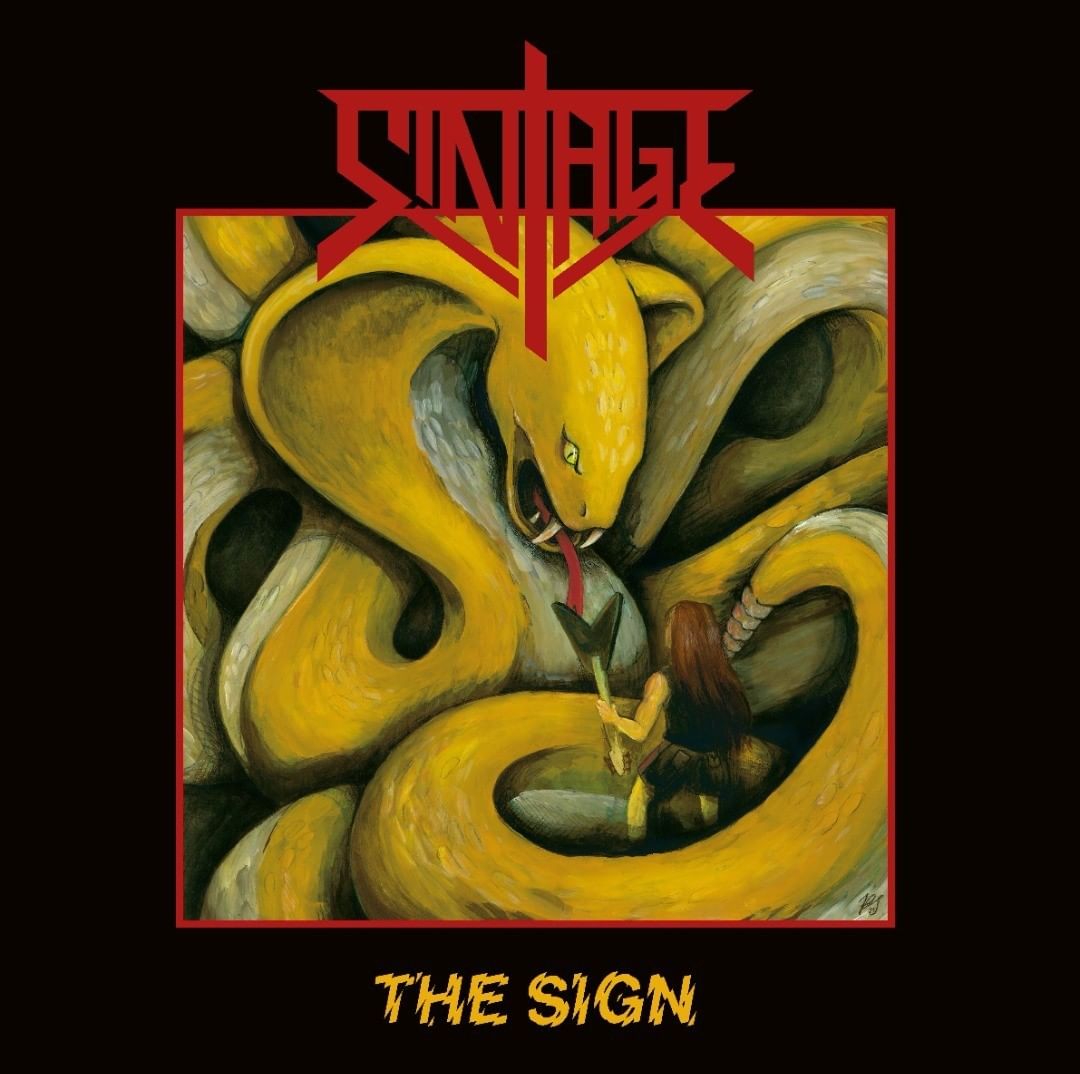 Label or DIY and why?
Right now we aren't signed to a label, but maybe we could sign a contract in the near future. For now we get along very well without a label and we like and support the idea of DIY.
Do you prefer Vinyl, Tape, CD or Digital Format and why is that?
Personally we prefer collecting music on vinyl and tape, because of the old school feeling. It contributes a lot more atmosphere to the musical experience, holding the record cover in your own hands while listening to the album. Also, you can't skip a song and listening to the full record isn't a bad thing (in most cases haha!)
Your music style is Heavy Metal. Which are your main influences (Favourite Artists / Bands etc.)
Our main influences are 80s legends like Maiden, Priest, WASP, Accept, AC/DC, Rose Tattoo and the list goes on... But we also like some more obscure stuff like Divlje Jagode, Randy, Heavy Load and the new formed Tyrann from Sweden!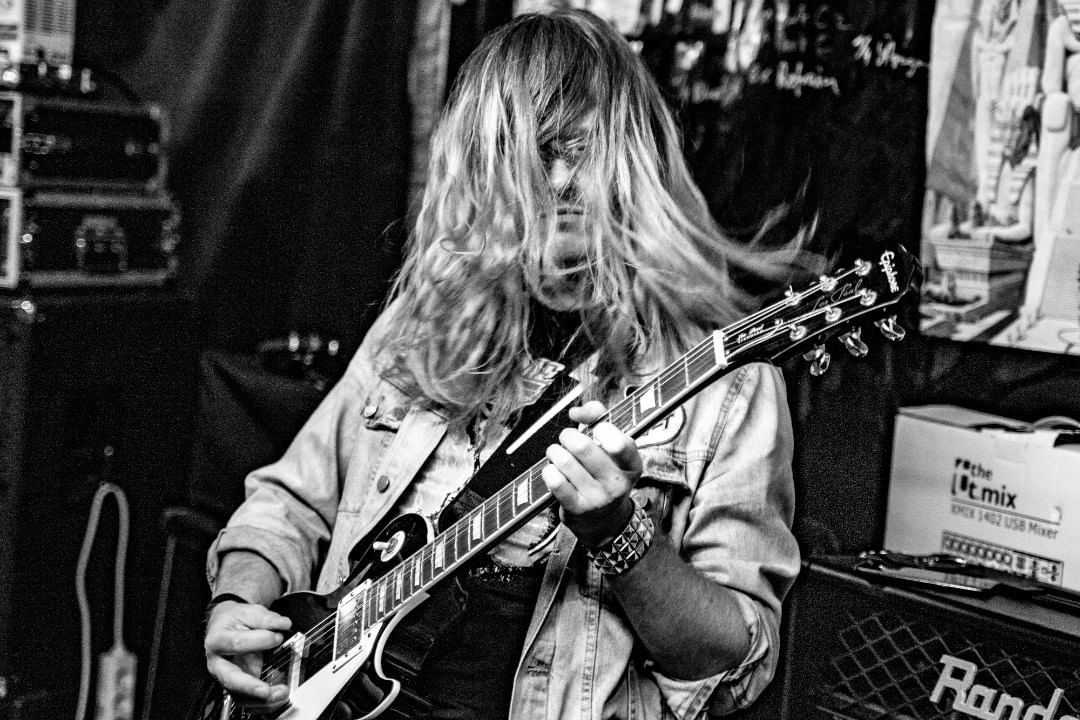 Which things, do you think, a Band should sacrifice in order to succeed? Have you ever sacrificed anything in your life for a better future of your Band?
Playing in a band, especially a rock band, means you have to sacrifice a lot of your spare time in order to get creative and develop yourself. Unfortunately we parted ways with our original drummer Andi, because he had to focus more on private things and couldn't afford the level of integrity and time we needed for this band. But there is no bad blood, we are still very good friends, and he's supporting us in the best way, thanks Andi.
Describe your ideal live show as a performance Band. Have you already experienced that?
The ideal live gig contains sweat, beer and heavy riffs. Small locations full of Heavy Metal Maniacs being electrified and headbanging to the magic of the band. No big show, just the intensity of rock and fists in the air. That's what we are aiming for and we'll looking for in the future!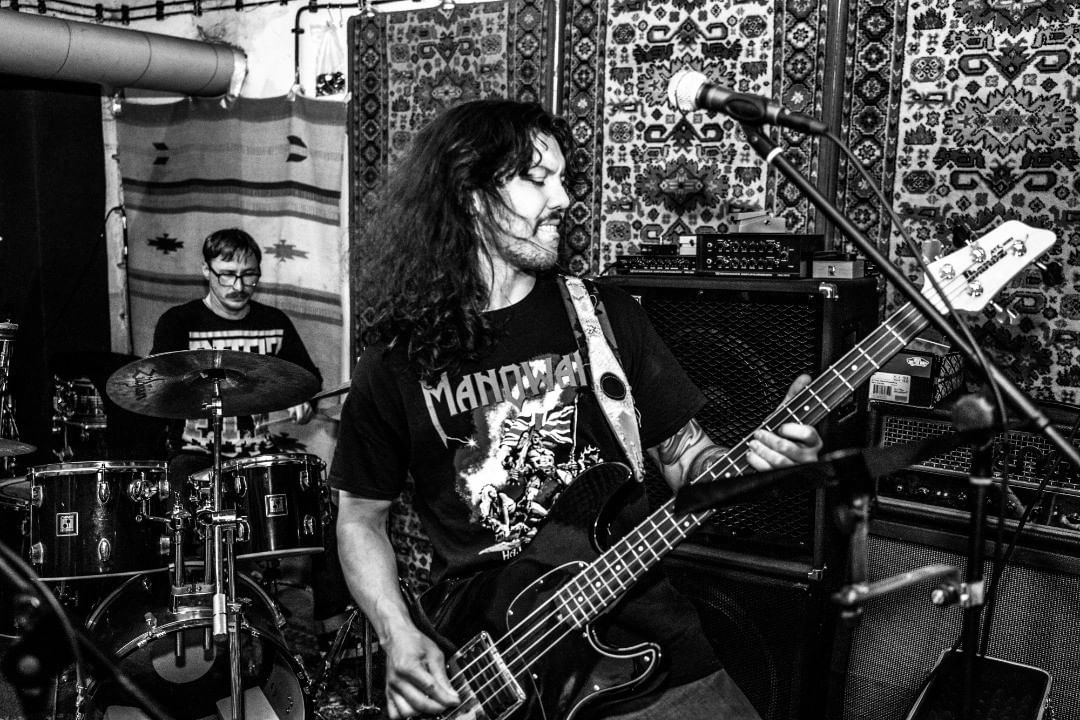 Which attributes, do you think, that a new Heavy Metal Band should have in order to gain identity and be unique?
Don't listen to what other people try to tell you about how you have to sound in order to be a heavy metal band. Just do your own thing, what sounds and feels best for yourself, than you can create your own identity and make some true and honest Rock'n'Roll.

Do you believe that Bandcamp and other Digital Platforms help the new Heavy Metal Bands? Which, do you think, is the ideal way for a Band to promote its work?
Yeah we think that digital platforms are a very cool thing, because of them it's possible to create a worldwide network of heavy metal fans where everyone can contribute something constructively and support bands. We have a Bandcamp page too, where we get in contact with people and also get some money trough digital sales. So this platform is a good starting point for bands I think. Shoutout to all the rockers out there who bought ''The Sign'' so far, this money we will use to make some tapes for ya! Also our EP was uploaded to the youtube channel NWOTHM Full Albums (shoutout to this dude as well!), which we think is the perfect way to promote your music if you are an underground rock band.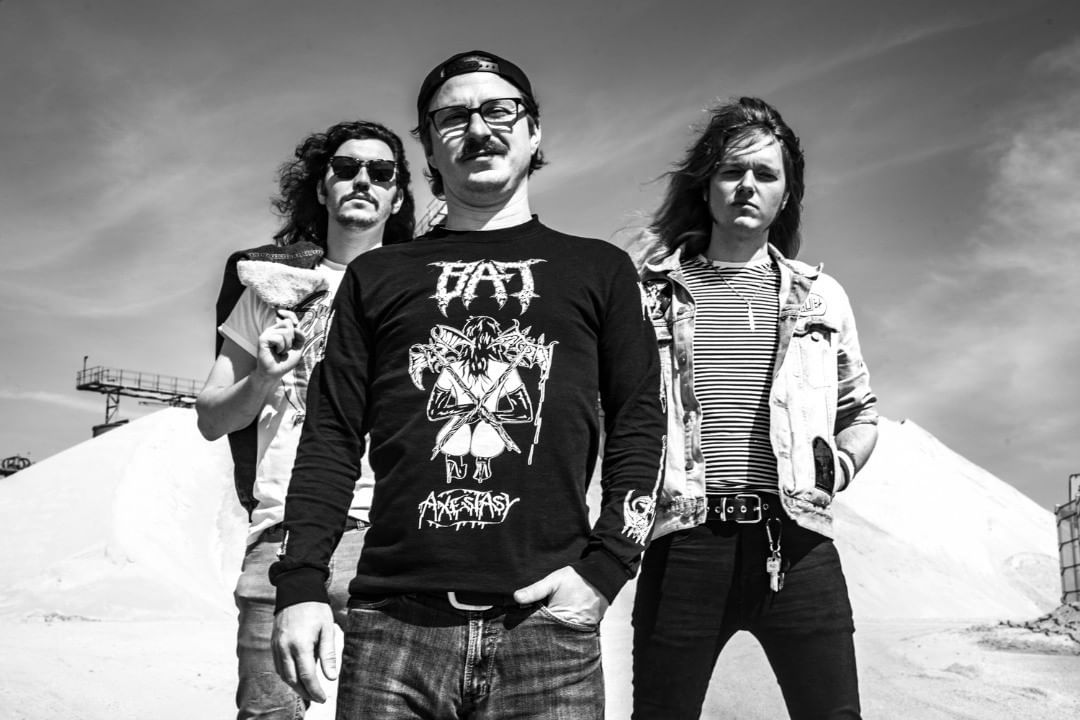 Tell us a few things about the New Underground Metal Scene in Germany (Bands, Fanzines, Webzines, Metal Clubs etc.)
There are some really great bands, all making different and individual music. Check out Acid Blade (formerly known as Angel Blade) from Dresden, Prowler, Stallion and of course the mighty Tension from Leipzig (they will release their first Album in the next year on Dying Victims Productions!). We are all connected and supporting each other, Jonas the drummer of Tension even helps us out for our first gigs! East Germany is a hotspot for the underground scene. You can attend many heavy metal gigs in different locations like the Black Label Pub (best gigs I witnessed there were Ambush and Vultures Vengeance!) and the Mörtelwerk in Leipzig or the Chemiefabrik in Dresden.
Do you know anything about the Hellenic Metal Scene?
We read something about this, and will definitely check some bands out!
What are your future plans?
Right now we are working on the tape release of our EP and afterwards maybe a vinyl release. The first small gigs have already been confirmed where we can finally play our songs live! We are still looking for a new bassist, because Randy decided to concentrate only on singing....So Bass players out there get in touch with us! Furthermore we're focusing now on writing new songs for our first album. The response to The Sign is the best motivation for us to give our best for the release of new rock as soon as possible.
Thank you very much for your time & Keep up the good work! The closure is yours.
Thanks for having us! Greetings to all Headbangers, Hellraisers and Maniacs! Keep the faith alive and stay heavy!
By Steve the Filthy Dog.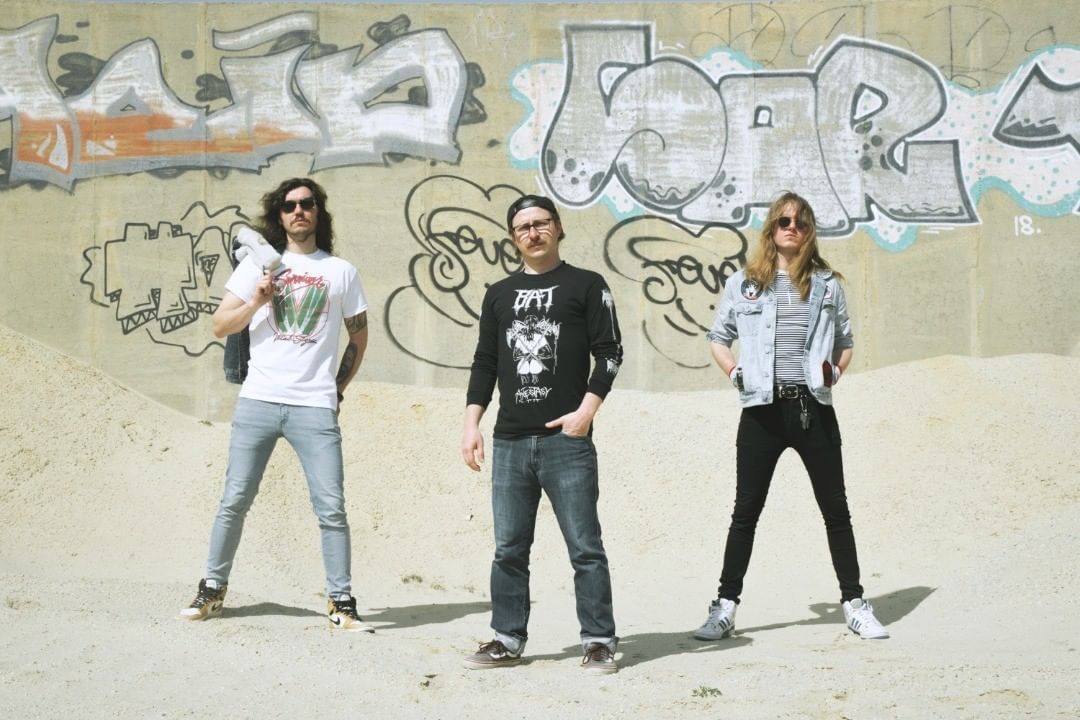 SINTAGE CONTACT:
https://sintage.bandcamp.com/releases
https://www.instagram.com/sintage.rock/