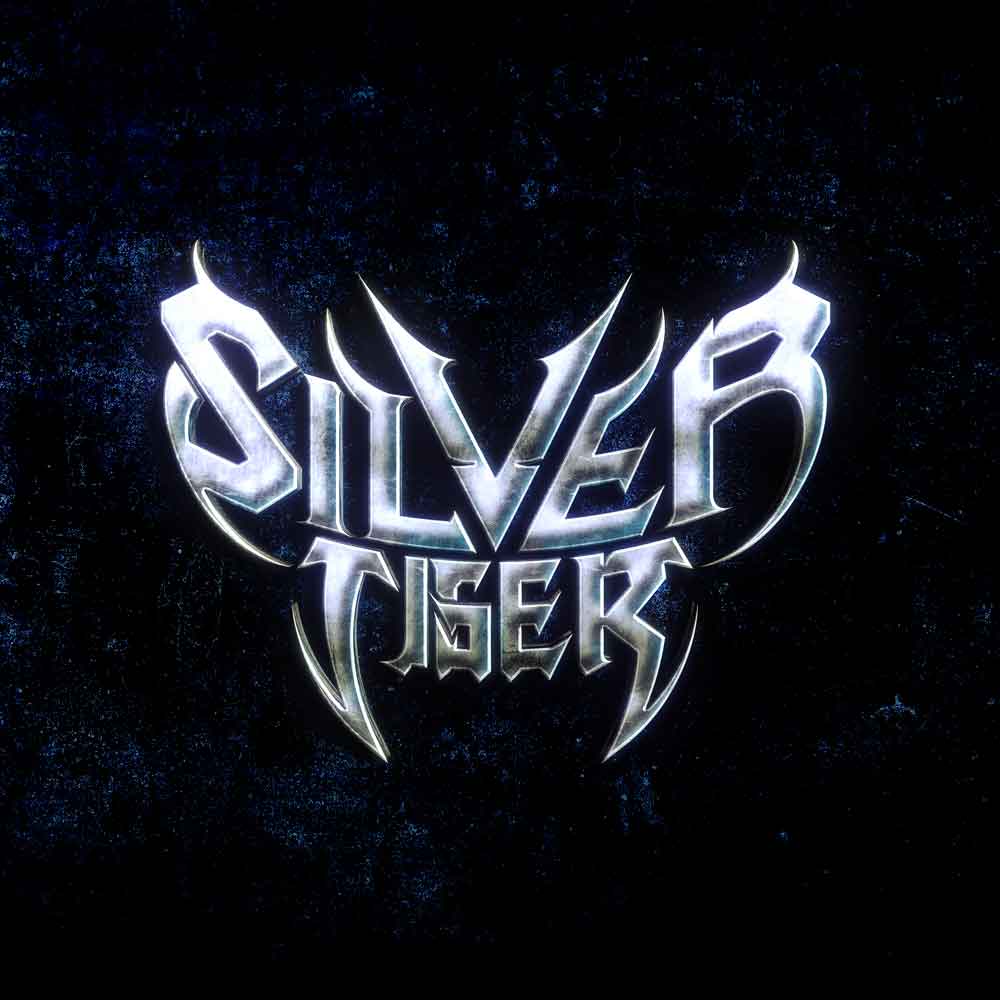 !!!HEAVY METAL FROM MEXICO!!!
We had a conversation with Lanza. Enjoy!
Welcome to the FILTHY DOGS OF METAL Webzine.
Tell us a few things about SILVER TIGER (Members, Starting Year etc).

First of all, thanks a lot for this chance to spread SILVER TIGER roar to all your readers! I really appreciate it.I will begin by saying SILVER TIGER is not a formal band; it is just a project.There are no official members. It's just me (Lanza, bass player) and the guys who may I find on the road willing to record the songs I write.The idea of bringing SILVER TIGER to life came about two or three years ago, when I found out that I had some songs on the shelf gathering dust.However, it was one year ago (April 2020) when I decided to find the musicians and record the six songs featured on BURNING NIGHTMARE EP. The whole process was made remotely. Guillermo Rivas from Omniverse Media was the mastermind recording, mixing and mastering the songs.I want to take this opportunity to publicly thank him for all the good work he made. He worked afterhours in order to make this happen. I've never met him in person; we've only spoken through chats.The same goes for Guillermo Rivas, who recorded his voice from Chile and Seth (drums) who I haven't seen in almost ten years.

You have recently released your EP ''Burning Nightmare''. What is the Feedback from your audience as well as from the Press?

Well, it has received a mixed feedback. Some have really liked it, some other not so much. However, I can say that most of the feedback has been very positive so far. "Guerrero Jaguar" song make it to a local radio online called El Llamado de la Bestia with great comments; and the EP received a very positive review from a Cuernavaca zine called: X-Reviews 'Zine. I have received some messaged from people around the world praising the EP, which I really apreciate very much. On the NWOTHM Full Albums channel the EP has had 163 thumbs up against 10 thumbs down, which I think is a very positive balance.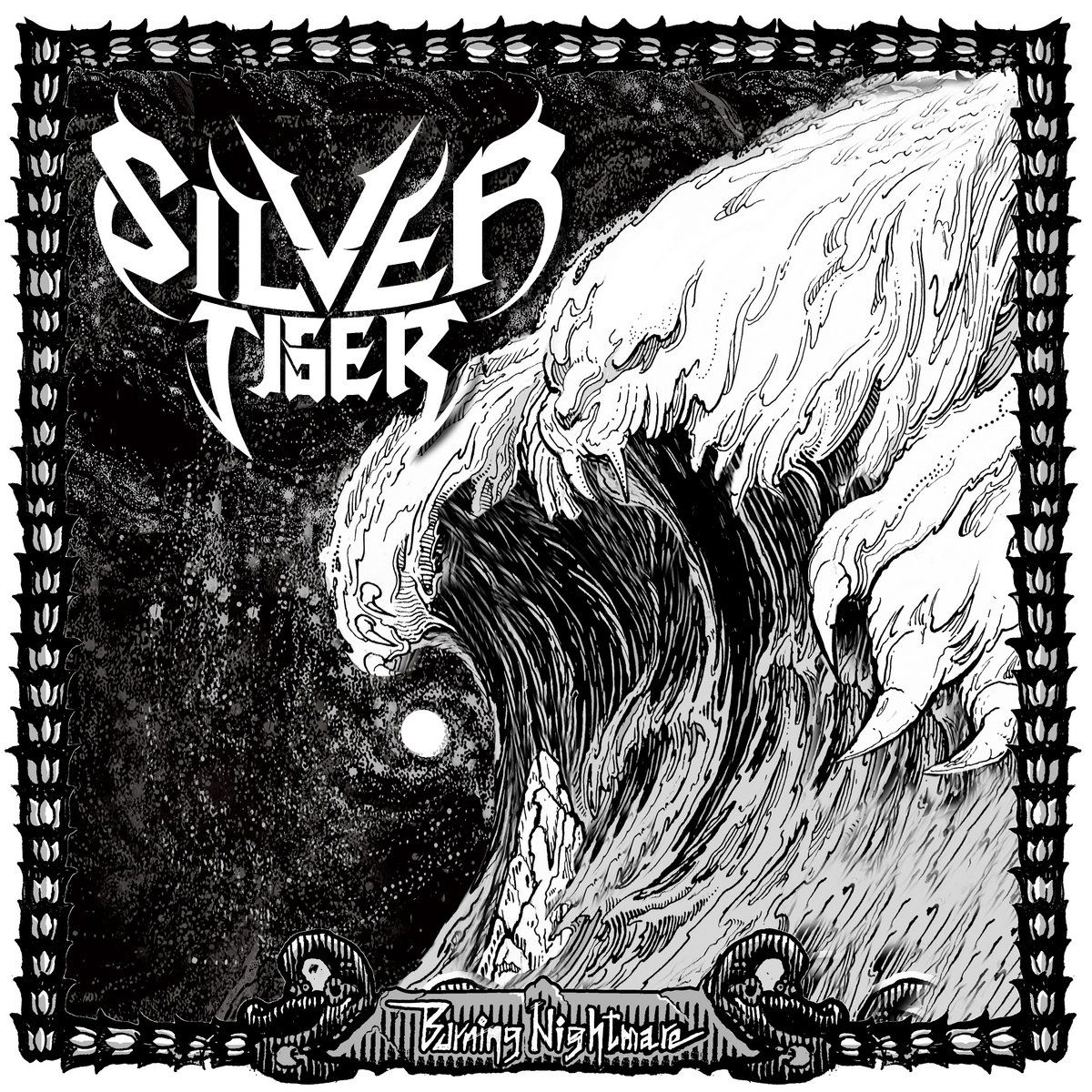 Label or DIY and why?
It was totally DIY. There is no label in the world (or at least I don't know any) able to bet for an unknown project without any background unless you have influences (I mean, unless you meet very important people who can help just because you belong to his inner circle). I tried to reach out for some labels as soon as I finished the songs and some nicely reply. However, the only two formal contacts I could achieve asked me for money in order to make a physical release so I had to step down. In fact, I was surprised by the amount of people pretending to offer some press exposure but only wanted money. Luckily enough there still places like this one helping the underground scene in a real way.
Do you prefer Vinyl, Tape, CD or Digital Format and why is that?
Sincerely, I don't care the format. As soon as the music is good, you're gonna enjoy it no matter what. It has been about 15 years since the last time I listened music from CD and 20 years since I played a tape. I understand the audio quality is not the same among different formats. However, not everyone is able to pay for those formats. So, as a fan, I see this topic from the economical point of view. Digital offers so much advantages as in physical space as in money spent.
Your music style is Heavy Metal. Which are your main influences (Favourite Artists / Bands etc.)
Helloween is my favorite band so it is one of my main influences. I love its twin guitars sounds and the positive vibe on its lyrics. Markus Grosskopf is not only an amazing bass player but a great composer. His bass lines are very fun to play so I tried to make my own bass lines fun too.By the time I was composing the songs I was listening to Vision Divine a lot. I totally fell in love with its music. I liked the evolution of its melodies and its mixing between riffs and melody. I tried to make the songs with many elements, not only one riff or one melody but mixing them too. Iced Earth was totally another great influence. As soon as some good friends told me to listen to this band a whole new Universe opened up to my fingers (since I play bass guitar with my fingers). Those devastating Schaffer riffs captured my attention ever since. I tried to put some killer guitar riffs on the songs and not only some chords filling the bars.
Which things, do you think, a Band should sacrifice in order to succeed?
Time and money, but mostly time. The time factor is very hard to understand when you're a teenager or even when you're in your early twenties. But as time goes by you realize you can't spend too much time doing stuff without any purpose. You must work or study, so the time to be in a band gets shorter and shorter unless you sacrifice other activities. There is no way to succeed in anything if you don't invest time. Money, talent, technique and everything you may need to be a successful band takes time. So I think time is the bigger sacrifice.
Have you ever sacrificed anything in your life for a better future of your Band?
Of course, my time! I have spent lots of hours learning songs, getting a better technique, traveling to rehearsals or local gigs. However, I can't say it has been for the better future of the band. I would say it has been because I like being in a band, that's it.
Describe your ideal live show as a performance Band. Have you already experienced that?
My ideal live show is the one where I enjoy playing the songs. Fortunately I have had many gigs like that. Even when there is very few people or not people at all, to play my instrument is the ultimate goal by it self. Forget about the venue, the equipment, the gear and the income, everything is about enjoying. If you don't enjoy it, it doesn't matter how big is the crowd, what kind of PA you're playing with nor even how much you're gonna be payed, sooner or later you're just gonna suffer a lot.
Which attributes, do you think, that a new Heavy Metal Band should have in order to gain identity and be unique?
I don't think a band should be unique. Having an identity doesn't mean you're unique. If a band plays Heavy Metal, it should sound like Heavy Metal, with the traditional characteristics of a Heavy Metal, that's it.I always read and listen to interviews where any given band says it has an "unique sound". That's not true at all. They are playing the very same instruments that 99% the rest of bands within the genre. How can it sound different? Even when every musician plays different, the genre is still the same.However, a band can achieve its own identity by having a good name, getting a nice looking logo, working hard on its covers albums and writing deep and catchy lyrics. Maybe the lineup should not change through time, but nowadays that's impossible or at least is very rare.
Do you believe that Bandcamp and other Digital Platforms help the new Heavy Metal Bands?
Totally! Thanks to Bandcamp, SILVER TIGER has reached many great listeners. But most importantly, we don't depend on mainstream media to get the music be known. Those kind of platforms (and here I include media like yours) create a very rich and alternative underground scene where people can look whenever they get sick of the same mainstream content.
Which, do you think, is the ideal way for a Band to promote its work?
By being strategic. It useless to focus only on social media to post hundreds of messages every hour. It is necessary to think very well each step of the promotion process whether it is creating a contact directory, writing a press release, releasing a lyric video and that kind of stuff. If the band is not able to think that way, the best alternative can be contacting some PR agency with hundreds of media partners in order to get a better promotion.
Tell us a few things about the New Underground Metal Scene in Mexico (Bands, Fanzines, Webzines, Metal Clubs etc.)
The underground Mexican metal scene is fantastic! I've been part of the scene since 2008 and it has changed a lot! The quality of the bands recordings has increased so much; there are so many talented musicians across the whole country. Even though the confinement has affected many metal clubs, I'm totally sure they will come back. Before the pandemic I remember there used to be about three to four gigs every night from Thursday to Sunday, it was incredible! There are many zines and radio online stations covering the scene. It is undoubtedly one of the best scenes you may find in this side of the world.
Do you know anything about the Hellenic Metal Scene?
Yes! When you go to the instruments store is very common to find some Gus G. posters on the walls. I've been fan of Illusory and I'm really looking forward to its new album: Crimson Wreath! I remember back in 2010 Firewind came to Mexico as part of the Days of Defiance tour and it was a great highlight. I like Outloud music very much and I used to listen a band called Clairvoyant which I don't know if they still play nowadays.I think Diviner is awesome and it seems to me that Dexter Ward is the great NWOTHM act from Greece nowadays!
What are your future plans?
SILVER TIGER will release a lyric video of the song Burning Nightmare through NWOTHM Full Albums channel and that will mark the end of the EP promotion plan. I've been thinking in writing some kind of book about the whole experience making this EP, but I still don't know how to publish it so I haven't written anything yet. Also I would like to publish a tablature book with the bass tabs.On the other hand, I would like to release a new song before the end of the year. I already have some ideas. I will include an English version of Mi Voluntad which will include a new vocalist. Finally, I will publish the bass playthrough of the whole EP, but it will take some time.
Thank you very much for your time & Keep up the good work! The closure is yours.
Thanks to you , pal! It has been a pleasure answering these questions. It's awesome how Heavy Metal can unite people from all around the world. Even when I can't speak your language, we can surely share music and create some kind of link from it. I hope all your readers can give me 40 minutes of their lives to listen to BURNING NIGHTMARE EP. I will be glad to receive their feedback, whether it is good o not so good.
¡Saludos desde México!
-Lanza-
By Steve the Filthy Dog.
SILVER TIGER CONTACT:
https://silvertiger.bandcamp.com/
https://www.facebook.com/Silver-Tiger-102797195104358
https://www.deezer.com/es/artist/123930462?utm_campaign=clipboard-generic&utm_source=user_sharing&utm_medium=desktop&utm_content=artist-123930462
https://open.spotify.com/artist/5yzgILI7ZI2MVlErY3oyBo