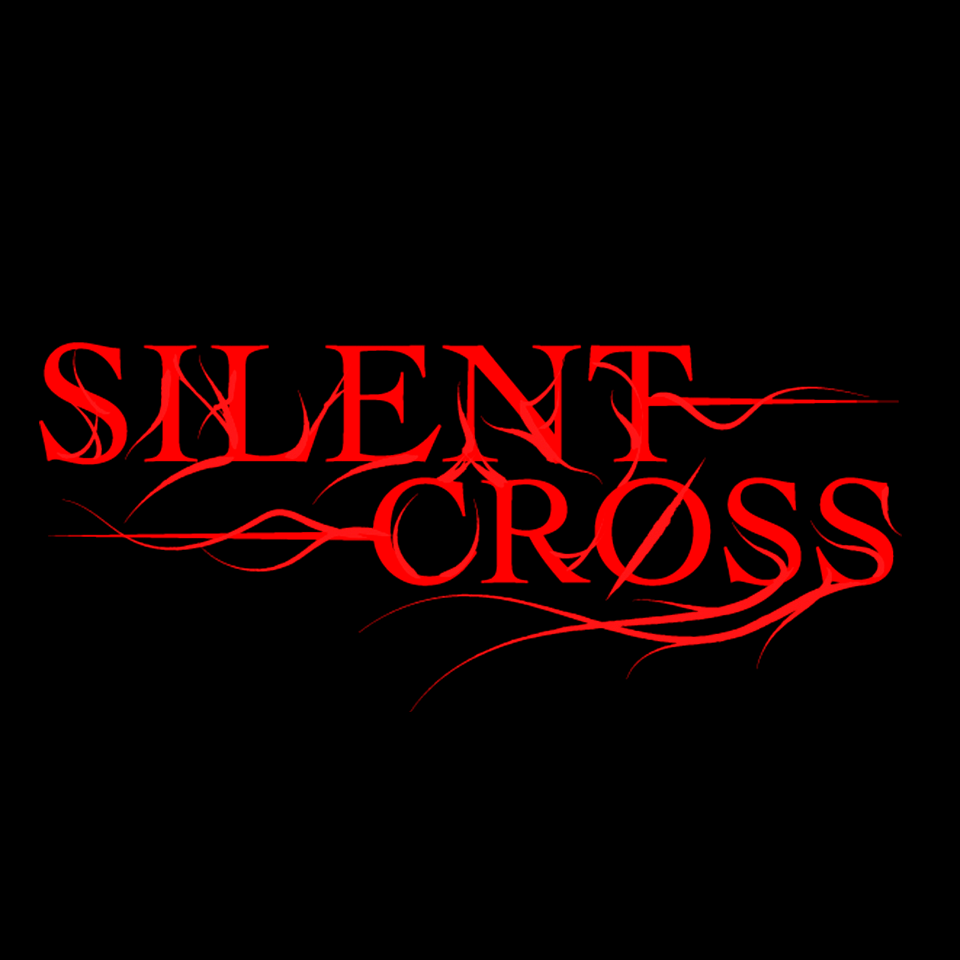 !!!HEAVY METAL FROM MEXICO!!!
We had a conversation with SILENT CROSS. Enjoy!
Welcome to the FILTHY DOGS OF METAL Webzine.
Tell us a few things about SILENT CROSS (Members, Starting Year etc).
Oscar: The path of the band began in 2018 with Kain Steel and me, having a provisional name for the band ("Leather from hell"). There was until 2019, that the name "Silent Cross" was born with the arrival of Susan on vocals.
You have recently released your demo ''Fire Walk with Me''. What is the Feedback from your audience as well as from the Press?
Susan: People΄s feedback has been amazing! We feel so proud to find that a lot of dudes like Silent Cross music, and when they ask for our demo even outside the Country, we look back the road and can see the effort we put in the making of this demo, really worth it!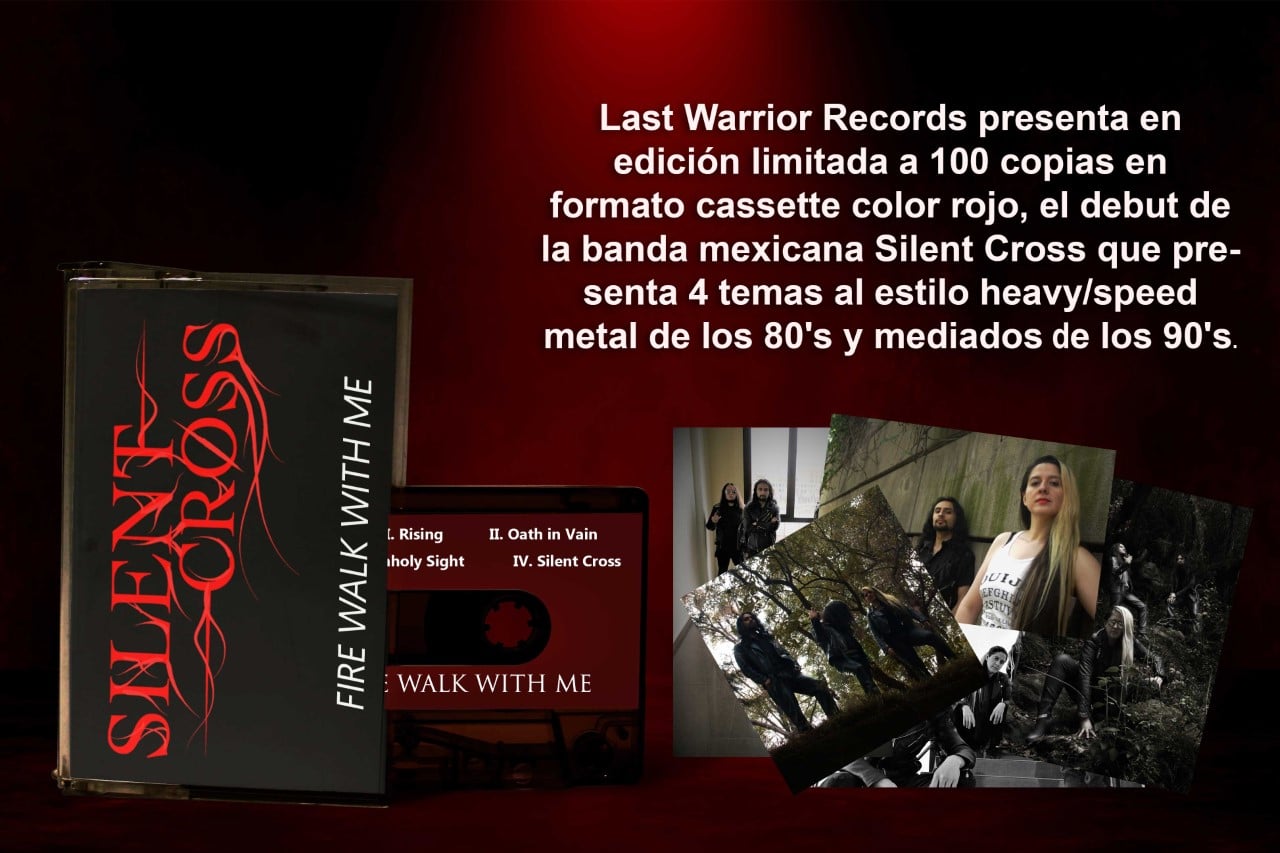 Label or DIY and why?
Susan: We are an independent band searching for interesting proposals from any label all around the world. Nowadays, we have LastWarriorecords as a producer of some material and we are greatful with that, because it΄s making an amazing work of promotion with our material so it helped to connect with people from Greece, Japan, Canada, Hungary and U.S.A.
Do you prefer Vinyl, Tape, CD or Digital Format and why is that?
Oscar: As a lover of old school, I lean towards Vinyl and Tapes, because I can say that I grew up with those formats. But as a member of a band, I know CD is the goal that the vast majority of bands seek. Anyway, due to the change in trends and the time we are living in, we are aware that the digital format is a tool that must be taken advantage of, as it allows us to reach further and more people in a shorter time than was possible before.
Raziel: Personally I prefer vinyl and cd. They are formats that bring studio quality.
Kain Steel: I always say that if you really love music, you can have any of this formats, CD, Tape or Vinyl to appreciate the cover, the back, pictures and lyrics. In this way you can watch and enjoy the whole thing as a final masterpiece.
Your music style is Heavy/Speed Metal. Which are your main influences (Favourite Artists / Bands etc.)
Kain Steel: We never wanted to sound like other bands of heavy metal, that's why we search for write in different tonalities and we search an obscure and aggressive sound, but of course we have influences from bands like Helstar, King Diamond, Hell (UK), Alice Cooper, Death SS, Kat (Poland), and Candlemass (we love Doom Metal).
Raziel: My main influences are King Diamond, Helloween, Dragonforce, Candlemass, Iron Maiden, Judas Priest to mention a few.
Susan: Every one of us have different influences that΄s why we love to create music together because the mix of all the background we have, just emerge on the final sound of the record. I΄ve been influenced by bands like Twisted Sister, Metallica, Iron Maiden, Black Sabbath, Kiss, Therion, Rhapsody, Helloween, etc... As a female singer my very first influence was Doro and nowadays the two singers of Battle Beast, Nitte Valo and Noora Louhimo. They have an amazing vocal range and enough attitude, to make me feel so proud to be a woman and want to kick some ass in stage as they do.
Oscar: Many people have told us that we have a sound inspired by classic bands like Judas Priest, Iron Maiden, Black Sabbath and Running Wild, and even when they are bands that I listen to and love, the main influences of the band have a darker and raw sound like King Diamond, Death SS, Helstar to name a few, even with slight hints of Doom or Black metal.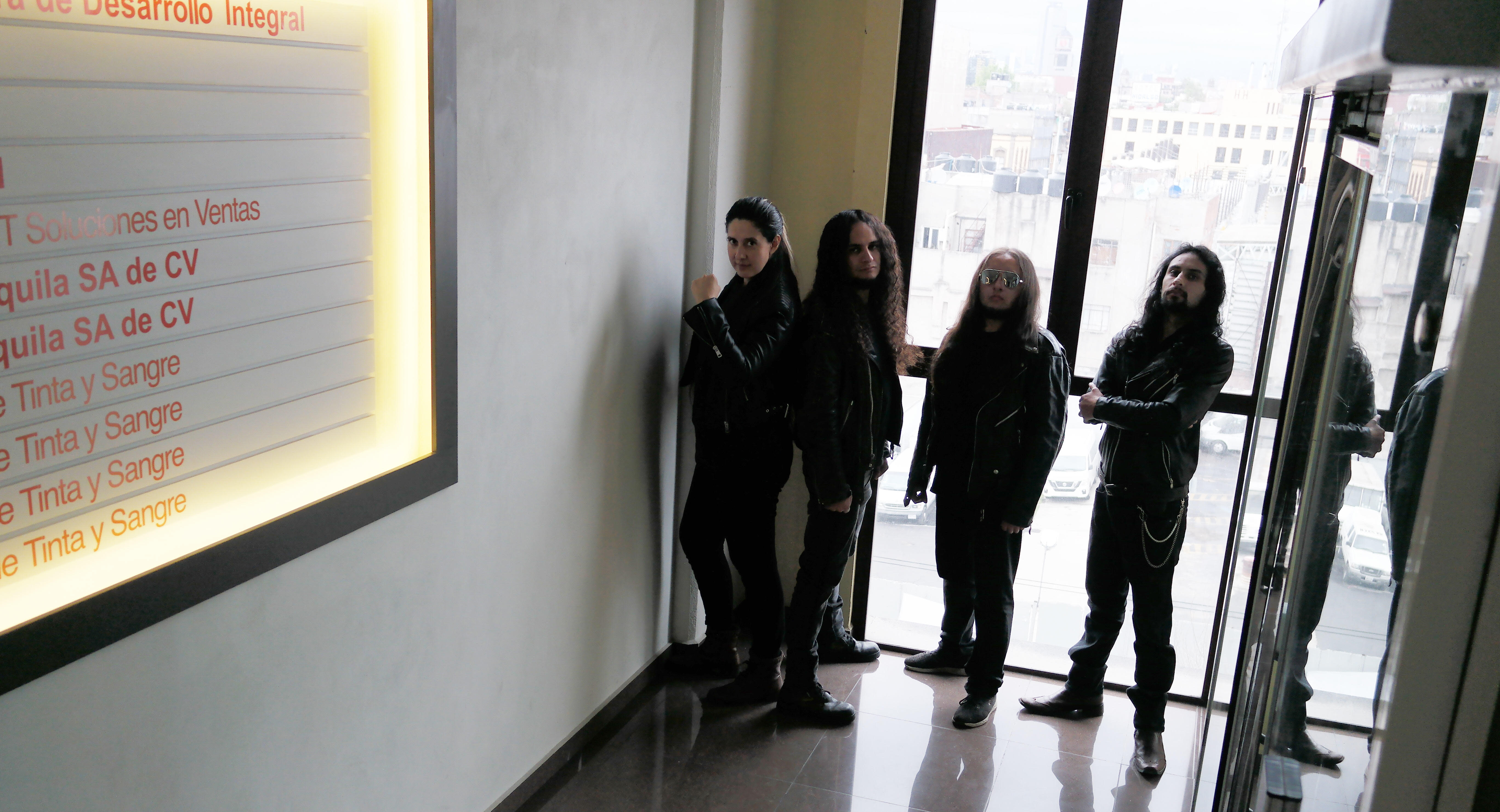 Which things, do you think, a Band should sacrifice in order to succeed?
Have you ever sacrificed anything in your life for a better future of your Band?
Raziel: You do! You have to sacrifice things for profit. Family reunions, girlfriend dates or outings with friends. Being in a bang demands responsibility!
Susan: Music is not about sacrifice in my point of view, it΄s about enjoy and feel the rush of playing alive. The people who left their music dreams, they really sacrifice the most important for them and it is so sad because sometimes they don't have another option. But not metalheads, they just follow their dreams and it doesn΄t matter the final result, everything in music and making what you love the most, is a gain, a treasure and it always fills our spirit. You cannot lose playing metal ever! And about to be successful in music, you only have to give another meaning to this word, because if every single day you play with all your heart, you studied enough and work hard to play it loud the best you can and people receive your art, that for me is to be successful.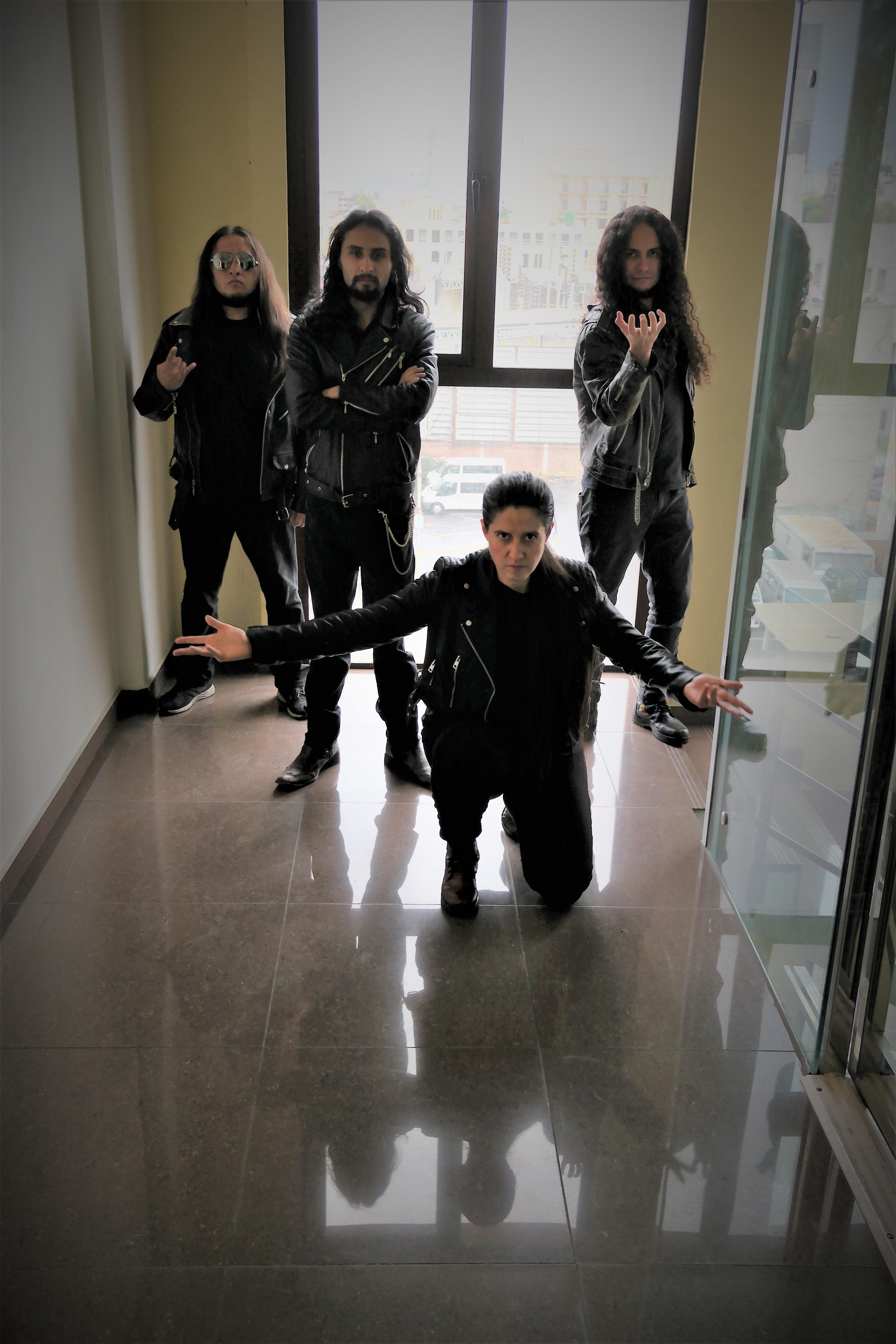 Describe your ideal live show as a performance Band. Have you already experienced that?
Raziel: Mainly that there is a lot of audience and fans, and secondly that the stage is one of the coolest in audiovisual.
Kain Steel: For the pandemic of Covid-19 we cannot play now, but when this shit disappears, we are willing to play with other great bands from Mexico.
Susan: I want to play in a hell & heaven metal fest here in Mιxico... then, of course a dream will be an international fest.
Which attributes, do you think, that a new Heavy/Speed Metal Band should have in order to gain identity and be unique?
Raziel: It must have originality, creativity and good musical structure.
Kain Steel: Don΄t play in the same key always (ha ha ha ha) in music we have 12 tonalities, so they have so much range to work trough, even you can experiment with another rhythms. For me is really disappointing to read in some band΄s reviews, when press say "This band is the perfect emulation of Exciter, Razor, etc... I think that bands need to create his own identity.
Do you believe that Bandcamp and other Digital Platforms help the new Heavy/Speed Metal Bands? Which, do you think, is the ideal way for a Band to promote its work?
Raziel: Yes it helps, but not entirely. For a band or music project, to be recognized it must have live shows carried with some marketing and promotion.
Kain Steel: Obviously it helps to connect with fans in our country and other parts of the world, because if they like our music they can go to buy our merchandising. The principal work for us is get fans, if there were no fans, metal music couldn΄t exist.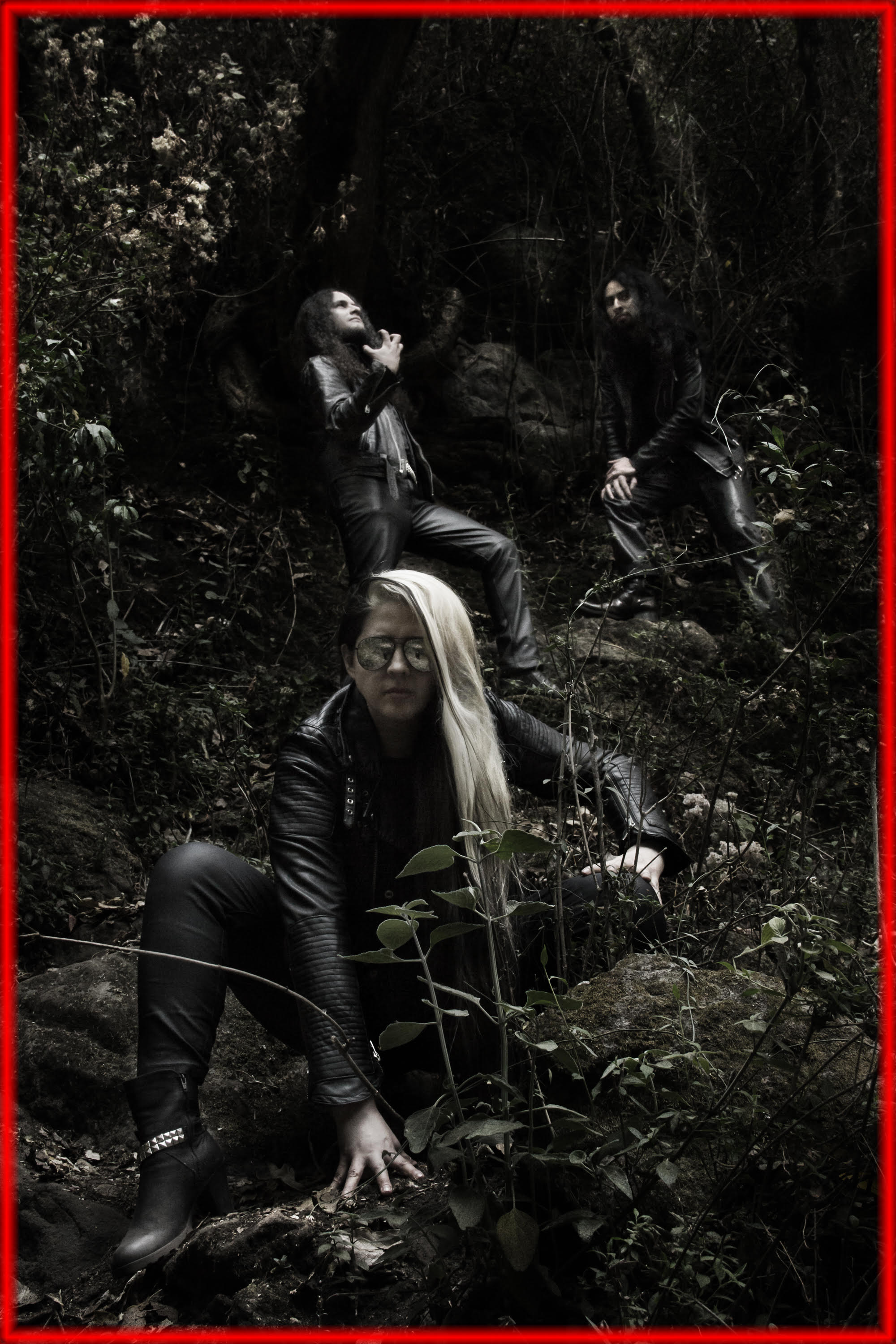 Tell us a few things about the New Underground Metal Scene in Mexico (Bands, Fanzines, Webzines, Metal Clubs etc.)
Oscar: Although the "Metal scene" in Mexico in past years was frowned upon in the eyes of the world for being very careless in many aspects, I can say that now step by step some bands have managed themselves to change the way mexican metal scene is seen now. Bands like Strike Master, Voltax, Jet Jaguar, and many others, have gone a long way in their efforts to give a good show to the public and not be careless. Festivals such as "Hell and Heaven" in Mexico City and "Metal Fest" in Monterrey have also helped various bands to achieve more level and exposure even in an internationally way. There are still many vaches along the way and due to the pandemic, many clubs for extreme music events have had to close, further reducing opportunities for bands to present their music. For now what has managed to dampen this a little bit are virtual festivals like "Az-Tech Metal Mexico" "La Escena Viviente" and "Mexico Black Metal Fest". They have helped to keep the metal scene active and helped to publicize new proposals of what Mexico offers. At the same time, it forced the bands to adapt to this new format, to be more professionals and take care for improve their work and songs. Only time will tell what happens with live concerts and festivals, we just have to wait.
Raziel: Most are cool bands with new proposals of metal genres, all have their essence. Among the groups that support Mexican metal are: Moshpit, Mexican Steel Prods, The Metal Ship Radio, and some other record label.
Kain Steel: It is really underground, I hope in the future loke this business of music in great industry like other countries like Brazil, Finland, U.S.A., etc.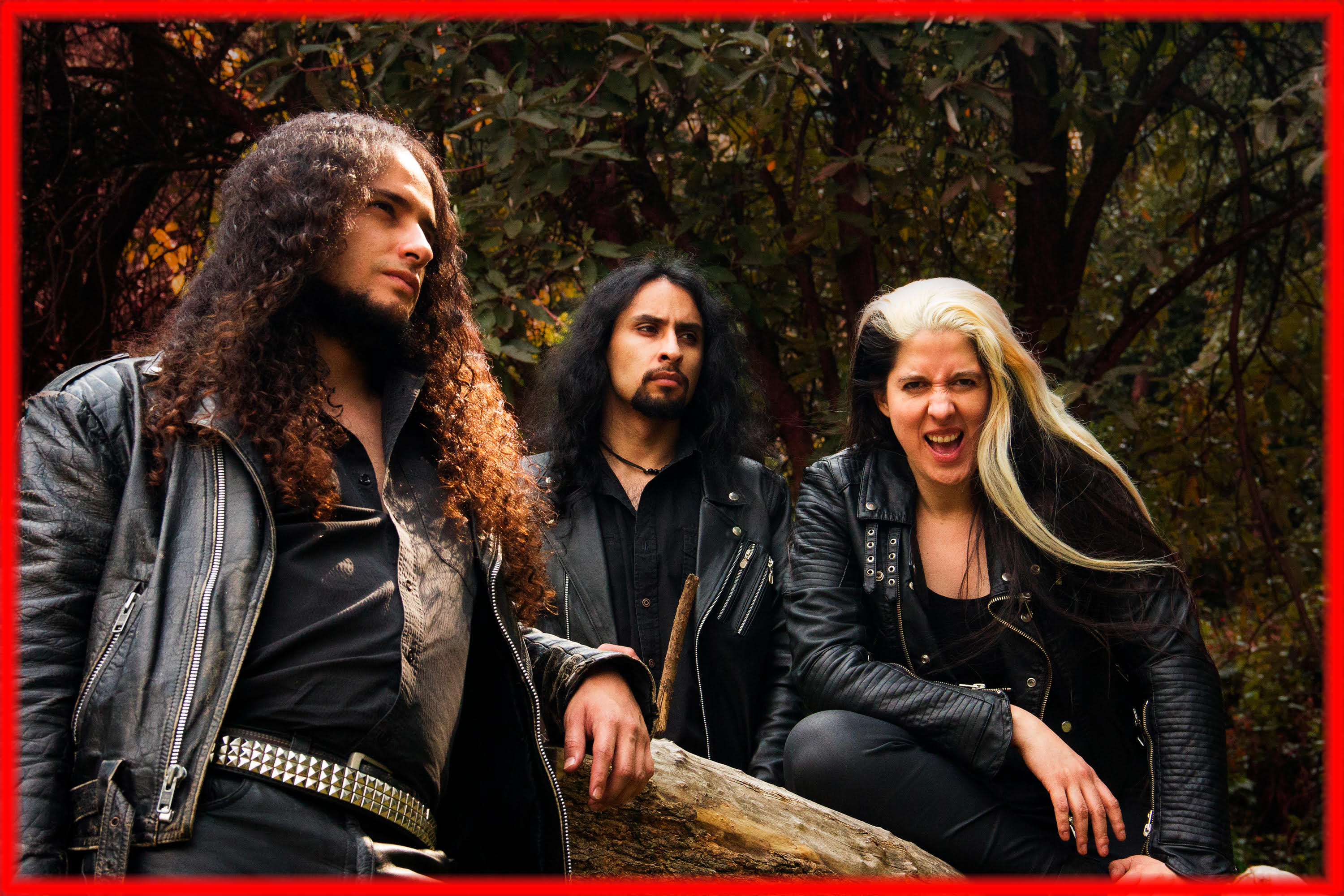 Do you know anything about the Hellenic Metal Scene?
Susan: I heard Suicidal Angels 10 years ago and I remember that I thought when I hear their CD... Man! this band has an amazing sound, they are really making their own way on trash metal music. They still making a good work on metal. And I know Firewind, this band has great musicians and I enjoy their music a lot.
Kain Steel: Not much bands, Crimson Fire, Necromantia, Necromancy, Rotting Christ and On thorns I lay.
What are your future plans?
Susan: We keep on making music! Besides pandemic, we keep practicing our instruments. I just can΄t stop singing and writing songs because its my therapy, my way of living. I΄m just taking my time and waiting for the time to every way is open again to have gigs, then we will be ready.
Kain Steel: Play a lot of shows in our country and make more music for the first full-length album.
Raziel: Survive the Covid pandemic.
Thank you very much for your time & Keep up the good work! The closure is yours.
Susan: For all those people in that beautiful country called Greece, we love that you had taken the time to read this lines about us, we would love to play someday in one of your festivals and know more about your ancient culture! I always feel so attracted to your mythology and every time I see those beautiful pictures of your islands, I just NEED to be there! We love you, thank you!
Oscar: We are grateful that in other countries they listen to us and like what we are doing, it motivates us to continue creating more songs and reaching more places. We have this desire to be able to play not only in our place of origin, but also in more countries.
Kain Steel: Remember this phrase "The world is for those who act, not for those who only dream".
By Steve the Filthy Dog.
SILENT CROSS CONTACT:
https://www.facebook.com/SilentCrossoficial/
https://www.instagram.com/silentcrossmx/?r=nametagl