Welcome to the FILTHY DOGS OF METAL Webzine.
1. Tell us a few things about SHOW N TELL (Members, Starting Year etc).
Show N Tell was formed just recently at the end of last October, with the debut Demo being released on the 31st.
As of right now it is only me (Dave) writing/playing the music but I just came into contact with "Adam Webster" who was the former drummer for "Toxicdose".
He just moved back into Arizona from Utah and things seem pretty promising with him! Finding dedicated/hard working members around here isn't always the easiest.

2. You have recently released your 3-track Demo. What is the Feedback from your audience as well as from the Press?
So the Demo was just released on October 31st and its already got some pretty good traction in my opinion, for being a "band" who hasn't even played a live show yet or even have other members!
The feedback is so far so good...I was able to get a feature from "BryceTalksMetal" and "NWOTHM Full Albums" on their YouTube and its gotta lots of great feedback.
Nothing too nit picky besides the vocals but I can live with that. Just about all the comments have came with some respect which I love.

3. Label or DIY and why?
Really depends, especially for genre. DIY label stuff nowadays has really took a huge step in a great direction.
You can run your own merch store, advertise your own shows, book your own shows/tours, reap all the benefits and you can learn all of it online.
The hardest part is doing the work which no one wants to do quite honestly. Labels will pretty much do all of that for you but it comes with a price so hopefully your bands pretty good!!

4. Do you prefer Vinyl, Tape, CD or Digital Format and why is that?
I enjoy all of them! Vinyl/ Tape has made a pretty cool comeback for the fact that fans still want something they can physically hold rather than look up on the internet.
I own lots of CDs/Vinyls and Cassettes but when I am driving around I will use Spotify for the most part.

5. Your music style is Heavy Metal. Which are your main influences (Favourite Artists / Bands etc.)
The influences I had while writing these songs came from a huge variety of bands, narrowing it down would be bands like Dokken, Skull Fist, Enforcer, Megadeth, Iron Maiden, Accept, WASP, Cauldron, Evil Invaders etc.

6. Which things, do you think, a Band should sacrifice in order to succeed? Have you ever sacrificed anything in your life for a better future of your Band?
The things bands/musicians are willing to sacrifice should really all be depending on if every single person there is willing to do the same thing and have the same vision.
If 1 person is giving it all and sacrificing everything they've got and the rest aren't doing the same. I suggest sitting down and revising the purpose/plan of your project.
I have sacrificed lots and lots of things to keep pushing in previous bands. Lots of money, time, energy, family socializing, money, job opportunities, etc....did I already say money? Haha...

7. Describe your ideal live show as a performance Band. Have you already experienced that?
Haven't played a live show yet but you're reading it here first....It will be jaw-dropping for sure...

8. Which attributes, do you think, that a new Heavy Metal Band should have in order to gain identity and be unique?
The absolute biggest thing I feel a band needs in order to be some what unique and have a identity is your stage show....practice your live shows separate from your typical practice, develop your own stage moves etc.
It is the absolute biggest problem I see with most live bands today.

9. Do you believe that Bandcamp and other Digital Platforms help the new Heavy Metal Bands? Which, do you think, is the ideal way for a Band to promote its work?
BandCamp is pretty sweet, I know just about every band out there has a band camp account for their band,
I feel sometimes a different website platform would be more strategic considering it wouldn't have the (bandcamp.com) at the end of it...I will have to see for myself here pretty soon.
As far as streaming I think DistroKid/CD Baby are pretty great for all artists since they can get all of your music up online and all you have to do is sign up....DIY!!!

10. Tell us a few things about the New Underground Metal Scene in USA (Bands, Fanzines, Webzines, Metal Clubs etc.)
The metal scene is the USA is constantly blowing up with new metal bands every single day.
There are lots of great bands coming up in the Medford/Portland Oregon area that I personally enjoy such as "Silver Talon, Sylent Storm, Idle Hands" its really exciting watching their journey and seeing where it takes them next!!
Here in Arizona there really aren't too many Traditional Metal bands...Lots and lots of Death Metal, which is cool, but bands with clean vocals tend to get the rough end of the stick in a sense.

11. Do you know anything about the Hellenic Metal Scene?
Growing up my dad introduced me to the band "Dream Evil" so I listened to lots and lots of their stuff for awhile...
Another band I hear lots of great things about is "Suicidal Angels" I know they just did a tour with "Evil Invaders" about a year ago...pretty thrashy stuff!!

12. What are your future plans?
Future plans right now are getting the rest of my members, after that, this machine will be ready to go!

13. Thank you very much for your time & Keep up the good work! The closure is yours.
I really appreciate you taking the time to reach out and interview me!!
Thanks to you and your team for supporting underground metal bands!! To anyone interested in checking "Show N Tell" I will leave some Social Media links below!
Thanks to all who checked this out!! God Bless.
By Steve the Filthy Dog.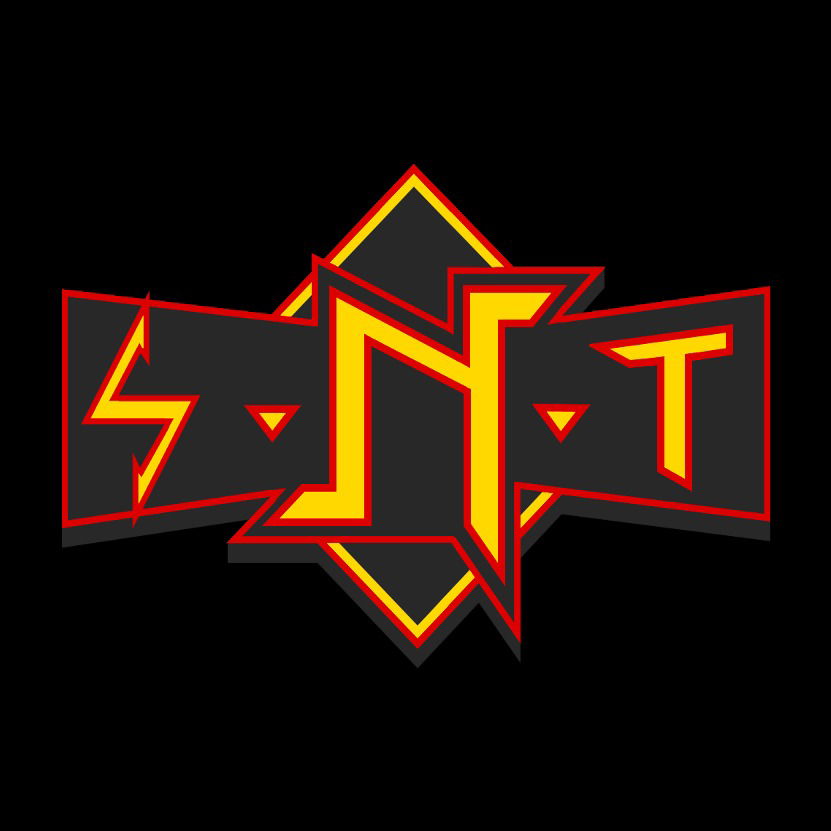 SHOW N TELL CONTACT:
https://www.facebook.com/OfficialshowNtell
https://www.instagram.com/official_show_n_tell/?fbclid=IwAR2zKIkb2sjQrrDD8Qg7ADPzlDGr-AuYF0nbKf0xejWLjC1L6GGytxU6Sk0