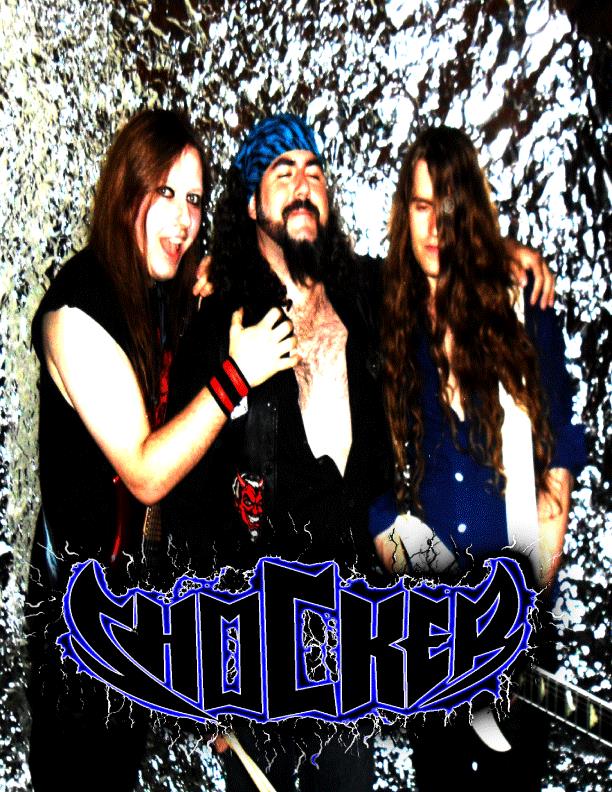 !!!HARD 'N' HEAVY METAL FROM THE USA!!!
We had a conversation with Danni Curr (Vocals/Guitar). Enjoy!
Welcome to the FILTHY DOGS OF METAL Webzine.
Tell us a few things about SHOCKER (Members, Starting Year etc).
We originally started in about 2005 and was a completely different band at the time. Very raw and uncooked.Our live shows reflected that as well. Currently the band consists of myself (Danni Curr, guitarist/singer) and drummer Eddie Deck. We do not have a permanent bass player but have been using the time to work in the studio to record new songs and film music videos. Moving towards a heavy direction with the new stuff.
You have recently released your album ''Electric Horsemen''. What is the Feedback from your audience as well as from the Press?
Electric Horsemen was very well received. Especially the title track, it has been shown love on several radio stations and we currently sell the full length album in a few record stores as well as through multiple streaming platforms. I really am happy with the love it has been shown over the last couple of years. We even got a positive review on ITunes from someone named B.Lawless. Whether its actually Blackie Lawless or not who knows!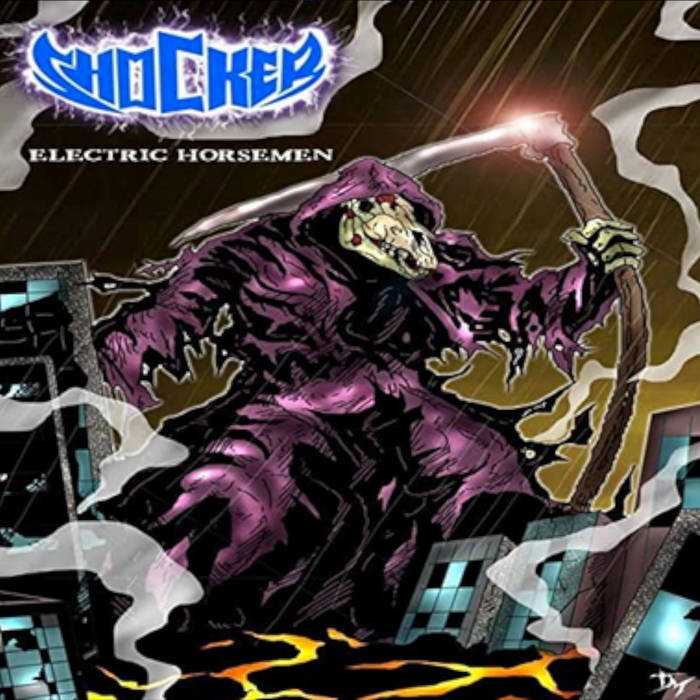 Label or DIY and why?
We have been DIY for 15 years basically, it becomes very difficult over time because of all the work and long hours that go into making things actually happen. Anyone who has done it knows what I am talking about. Promoting, gear loading, production, dealing with venues, dealing with other bands, etc... Recently we joined up with some great dudes over at Skullface Records and its definitely a family type of vibe with those guys. They have been so supportive of us over the last few months.
Do you prefer Vinyl, Tape, CD or Digital Format and why is that?
I guess you could say I am old school. I prefer tape, and vinyl over anything else. Even CD's, I still bust those out on occasion. There's no substitute for the organic sound of vinyl and how it makes you feel listening to it.Almost as if you are in the room with the band when they recorded it if you have a good sound system. Digital is great too, I mean it allows people to connect all over the world but I just love holding a physical album in my hands.I think its more personal that way as well.
Your music style is Hard 'n' Heavy Metal. Which are your main influences (Favourite Artists / Bands etc.)
Our influences cover a wide range of bands. Early on when we first started rocking our sound resembled a bit of Slayer and Anthrax, but as time rolled on we kind of grew into more of what you might call an arena rock band except one that plays dive bars! We really try to do a lot when we perform live. I have a glowing mic stand that is powered by LED lights. We have stage risers, blood, fog, lasers, anything we can conjure up to make you feel like you are getting something worth going to see even if its in a smaller venue. So you could probably say we draw a ton of influence from bands like KISS, W.A.S.P., Alice Cooper, and even on the punkier side stuff like The Misfits, and to draw some good old fashioned rock n roll power Motorhead!
Which things, do you think, a Band should sacrifice in order to succeed? Have you ever sacrificed anything in your life for a better future of your Band?
I think if you want to do anything worth anyone paying attention to you have to basically sacrifice your life. The time that goes into planning, practicing, writing, recording, performing, producing, promoting, you can keep on listing things all day. Its all about how bad do you want it and what are you willing to do in order to make it happen? At the end of the day you have to look at yourself in the mirror and say well... did I give it my all? My entire life has been dedicated to my band and keeping it alive. You have to give yourself up to loneliness. Great songs take time and effort, and most of that time is spent engulfed in the process. Either you have the drive or you don't. Its really as simple as that. Most people don't have drive and give up as soon as the going gets a little bit tough which is sad I think.
Describe your ideal live show as a performance Band. Have you already experienced that?
Oh yeah we have had some great live performances over the years. One in particular was at a battle of the bands show where we had the entire packed house singing along with one of our original songs. The energy you get from holding a crowd in the palm of your hand and getting them to do whatever you tell them to do is pretty intense. You can't go up on stage aprehensive. If you aren't going up balls swinging then step aside!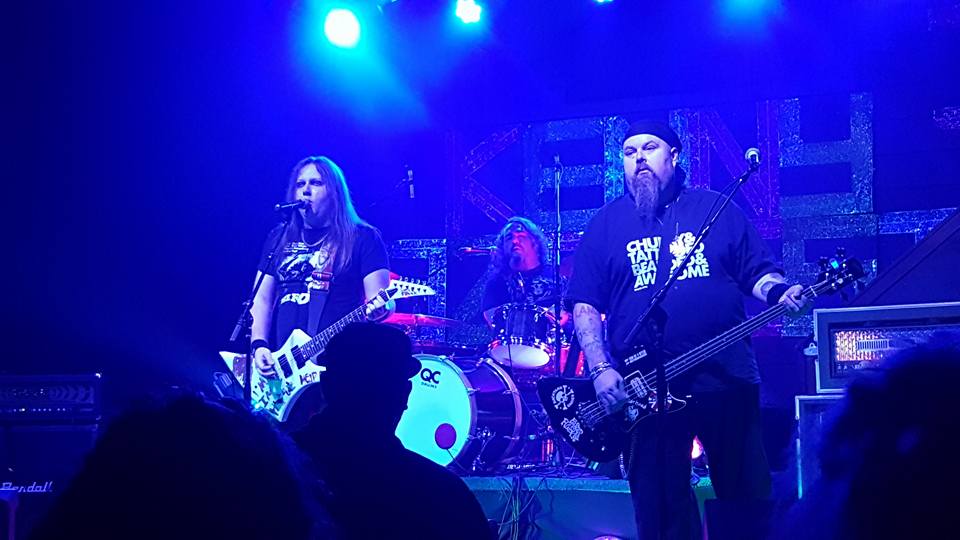 Which attributes, do you think, that a new Heavy Metal Band should have in order to gain identity and be unique?
Its really hard to say at this point in all honesty. There are so many genres of music all across the landscape and everyone has the tools to produce music now so since more people are doing it then it becomes more and more difficult to set yourself apart and stand out. Ultimately I would tell anyone who's curious to just be yourself. Make the music you want to make not what you think is going to be the fad because let me tell you something. Fads they come and go. If you are real and true then people will notice and latch on.
Do you believe that Bandcamp and other Digital Platforms help the new Heavy Metal Bands? Which, do you think, is the ideal way for a Band to promote its work?
Yeah I think the digital platforms do a lot to help get your music out there. Its only one step though to be totally honest. Getting your foot in the door is one thing but then from that point its up to you in order to find an audience or to promote yourself. Money definitely opens doors! Aside from that though just find creative ways to go after your target audience.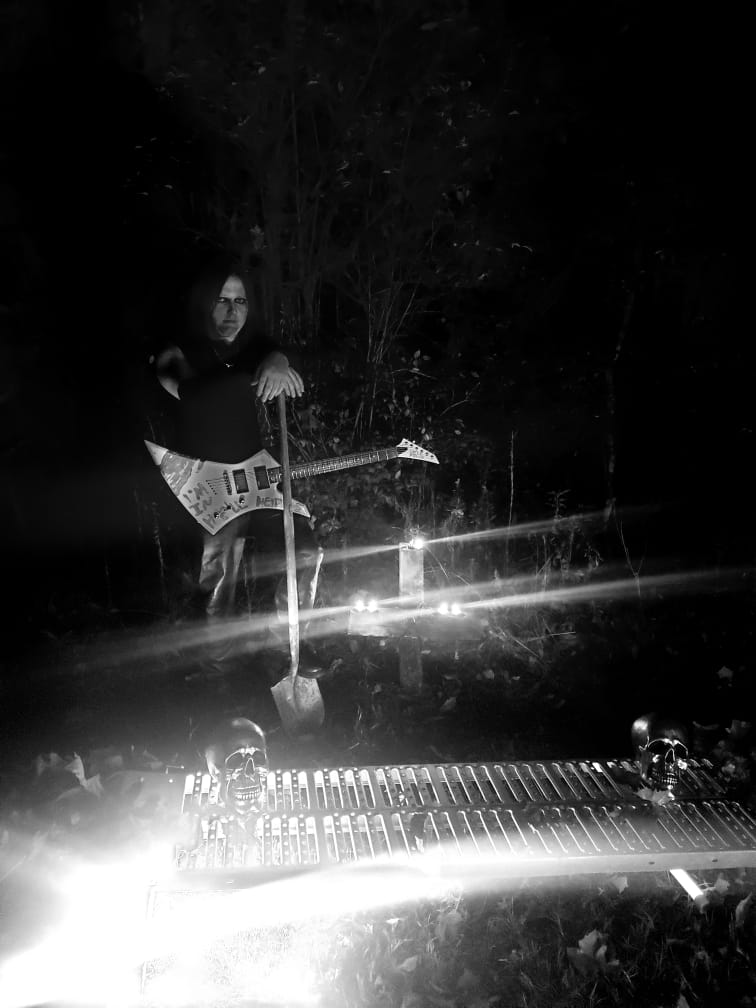 Tell us a few things about the New Underground Metal Scene in Cincinnati, Ohio, USA (Bands, Fanzines, Webzines, Metal Clubs etc.)
I would say the Cincinnati scene is more about cover bands than original bands. Don't get me wrong there are most definitely original bands in the area but I think the cover bands are probably more in abudance. Some of my favorite metal clubs in Cincinnati are no longer around anymore sadly. Sudsy Malones was one of the best. It was a place to do laundry and watch bands play. Small on the inside but had that fun energy everytime I went there. The staff was always good to us as well. Even on nights when we maybe had a few too many to drink before hitting the stage!
Do you know anything about the Hellenic Metal Scene?
I do a little bit, but I would be lying if I said I knew a lot about it. I have heard some heavy bands out of the scene. Hard hitting and intense. I would say I am more knowledgeable about Swedish rock bands, but with
that being said I would love to learn more about Hellenic Metal!
What are your future plans?
The layout for 2021 right now is to finalize the writing of a new album I have been working on for a while. We will probably be looking to start hammering down the tracks in the studio shortly. The new material is very
guitar driven and has an epic feel to a lot of the songs. Like something you might hear while going to war! So the plan will be to finish that and then start to film some new music videos and hopefully get back on stage sooner rather than later.
Thank you very much for your time & Keep up the good work! The closure is yours.
Thank you very much. I really appreciate what you guys are doing! Without metal heads to support the music it goes away. The die hard love of metal heads is always heart warming!
By Steve the Filthy Dog.
SHOCKER CONTACT:
https://shockerskullface.bandcamp.com/
https://www.facebook.com/ShockerOFFICIAL
https://www.reverbnation.com/SHOCKEROFFICIAL