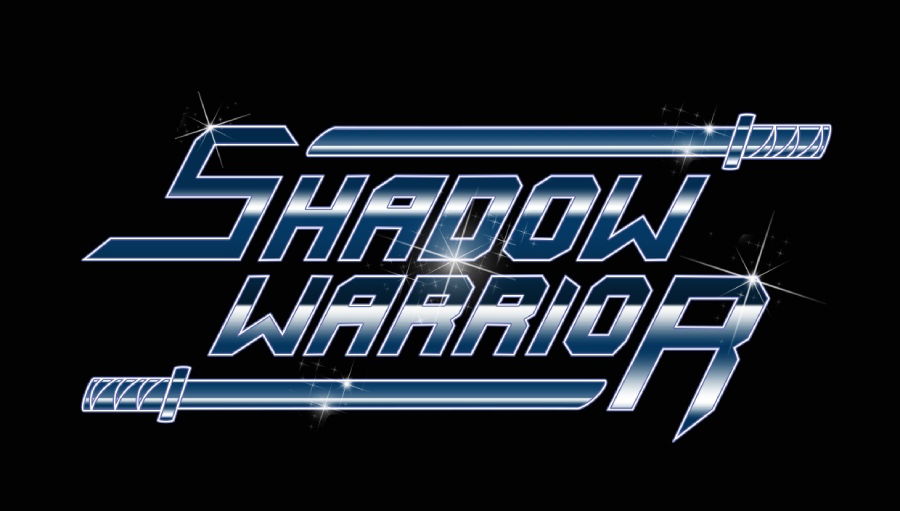 !!!POLISH HEAVY METAL!!!
We had a conversation with Marcin & Karol. Enjoy!
Welcome to the FILTHY DOGS OF METAL Webzine.
1. Tell us a few things about SHADOW WARRIOR (Members, Starting Year etc).
Marcin: Without a doubt, it's our favourite question! We're really a 'fresh' commando at this stage, as we were formed in January 2019. Before that, we knew each other pretty well - some of us had played together in previous bands in the past. For example, together with bassist Karol we founded our very first metal band in… 2002!
2. In 2019 you released your debut EP ''Return Of The Shadow Warrior''. What was the feedback from your audience as well as from the press?
Marcin: Oh, the feedback was absolutely incredible! Honestly, we made this material without any big expectations.
We just recorded our first composed songs and decided to release it as a CD EP limited to 100 copies, as we seriously didn't even think that we would sell it until the end of the upcoming year.But the reaction of the maniacs from all over the world was stunning, we sold out this stuff within 2 weeks.After that many great people from various labels getting in touch with us with reissue proposals - we were so surprised!I had never thought that we would have to reject some releasing proposals, but well, there was too much interest in re-releasing this EP. So, finally we made 4 different reissues - Japanese label Spiritual Beast made their Asian version,
Mexicans from Burning Leather made deluxe edition on transparent CD, Greek label Heathen Tribes released really cool tapes and Polish vinyl specialists, vinylove.me, made their own version of 10'' black vinyl.Interest on that reissue was also huge, we almost sold out Japanese version, vinyls were gone within a couple of days…There are still a few tapes and Mexican versions left, so be quick or be dead, haha 🙂 Of course instead of that, we gained a lot of kind reviews from all over the world which gave us a lot of power to carry on. We're really thankful to all of our fans and supporters around the world!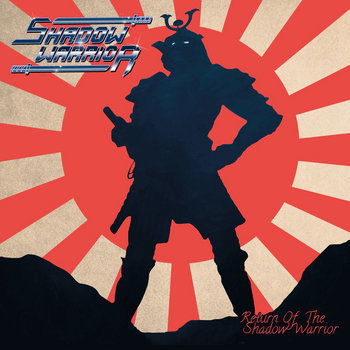 3. In a few days you are going to release your new single ''Heavy Metal Typhoon''. In the cover artwork you have Neal Tanaka probably the biggest Heavy Metal collector in the world. Have you met him and how was your cooperation with Gezolucifer?

Marcin: All that idea came to life like a crazy spark in my eye.
I remember that we were talking with Karol about some kind of special, bonus recording, and we agreed that our "Heavy Metal Typhoon" could be cool with Gezol on vocals.Without any expectations, I wrote an email to Gezol, kindly asking if he would be up for recording guest vocals on our track. And he responded to me with "OK".
When he sent us his vocals, we were really delighted with the work which he did, and we definitely knew that it couldn't be only a "bonus" for the next CD.So we decided to release a special vinyl single for an upcoming tour with Sabire. When the decision was settled, we also thought that to fulfil all the greatness in that single, we should have a Neal Tanaka in the cover art!And here with help came our good friend, Ryo Asai from S.A. Music Shop in Osaka. He helped us to get connected with Mr Tanaka, who sent us a few shots of him and allowed us to use that stuff.Unfortunately we haven't met Neal Tanaka nor Gezol in person, but we hope that it will change in the near future!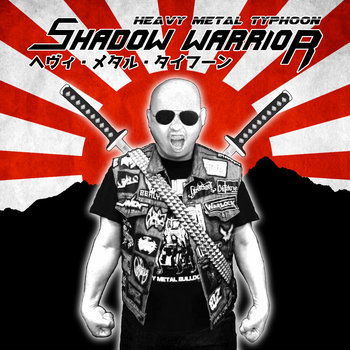 4. Label or DIY and why?
Marcin: Well, regarding previous stories that I revoked, I definitely have to say "label". Why? Because of their reach, their experience, their contacts. Labels, even "underground" labels, helped us a lot - thanks to them, we're more recognizable and our music is more available for the fans. Doing everything DIY, especially in the beginning, when you have a limited budget and possibilities is really hard. Of course I know that sometimes there is just an idea to be as much underground as possible, but then it's very hard to gain more interest from fans and improve at all. So, well, in this place I just wanted to say big thank you to Yuhmi, David, Nicho and Filip from labels who supported us with re-issuing our EP. You guys rock! \m/
5. Do you prefer Vinyl, Tape, CD or Digital Format and why is that?
Marcin: Every format is ok for me, as it allows our fans to get our music in every device which they need. Personally, I really like CDs as it is a very useful format, but well, I don't want to hide that the vinyl sounds definitely the best!
Karol: Probably most of the metalheads are collectors. That's why bands keep selling physical copies of their music.Also listening CD's or vinyl is some kind of ritual in my opinion. I remember the times when there was no internet (yep! I'm that old haha), so I was getting a new album like twice a month. Then I was listening to it over and over again. Now you have millions of albums at hand. It's definitely an advantage of digital formats, but for me it's awkward when I can't hear the noise of the CD player working, when the music is playing.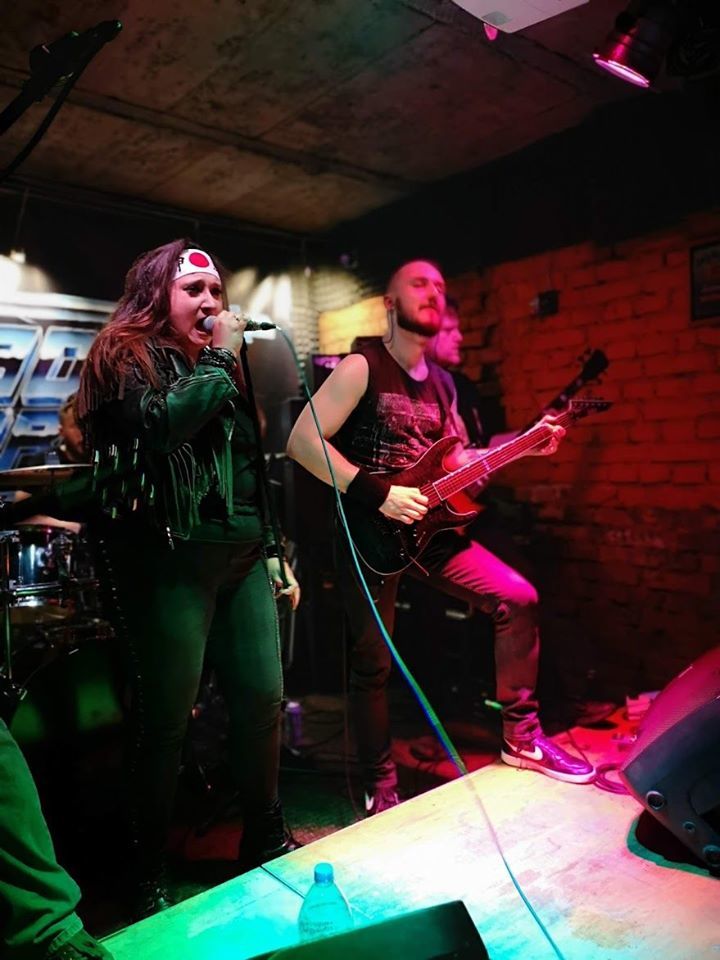 6. Your music style is Heavy Metal. Which are your main influences (Favourite Artists / Bands etc.)
Marcin: It's always a hard question! My favourite band is Iron Maiden, probably my music love of all time! I'm also like Judas Priest, Accept, Saxon, Loudness or Anthem but I'm really into NWOTHM scene as well and I'm really glad that there are still so many good new bands who keep the flame! Visigoth, Eternal Champion, Riot City, Sabire or Satan's Hollow / Midnight Dice are pure revelations for me.
Karol: My biggest influence is Motörhead. I think they just created a unique formula of raw power and catchy melodies and riffs. This is what heavy metal should be all about: energy and melody. I also admire Running Wild and their ability to create strong choruses and putting catchy guitar licks in almost every song. Albums like ''Black Hand Inn'' or ''Death or Glory'' are probably the "Heavy Metal Greatest Hits". In terms of bass players - oh boy! Probably I should put a list of 50 or 60 names here! There are so many great guys out there, so maybe I'll save my peans for the Bass Player Magazine haha!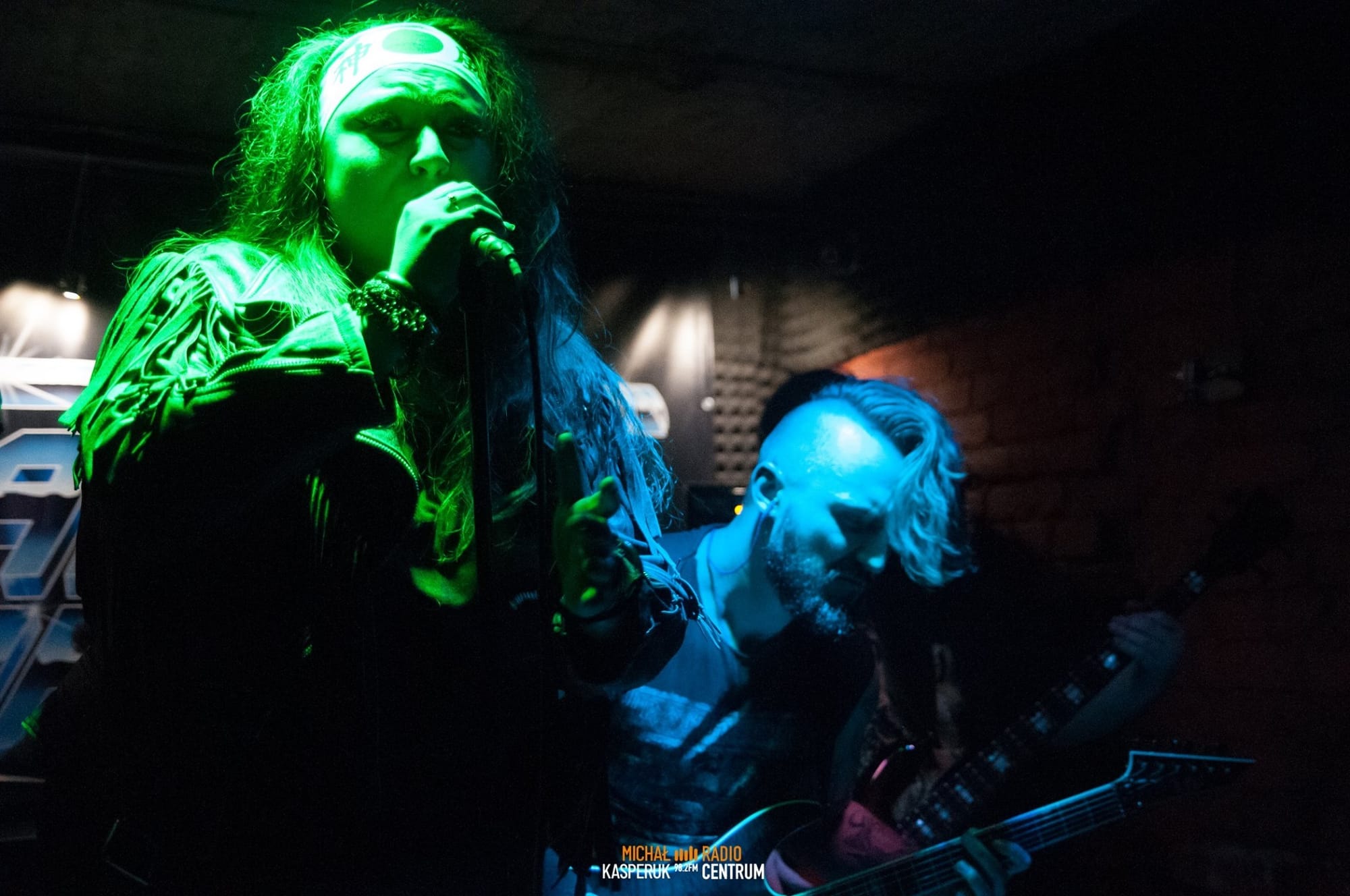 7. Which things, do you think, a Band should sacrifice in order to succeed? Have you ever sacrificed anything in your life for a better future for your Band?
Marcin: Having a band is one big sacrifice at all, haha! What can I say? If you want to put your band on some level, sooner or later you will need to sacrifice something - let's say it could be your free time, your comfort zone or anything else. But I think that the reward which you're receiving for that sacrifice, it's really worth it!
Karol: When you're just playing with a bunch of friends for fun, it's more like a meeting with your friends I guess. But when it's becoming more serious - being in the band can be really a pain in the ass haha! Full time job, being a family guy and a parent can really consume your time and energy. In fact we just love what we do and that's the secret and there's always a few minutes to practice or check some new ideas. Our families are very supportive. We can go for rehearsals without a fight haha!
8. Describe your ideal live show as a performance Band. Have you already experienced that?
Marcin: I guess everything is ahead of us! Anyway I can say that there is nothing better than headbanging metal maniacs under the stage, singing your songs and just having a lot of fun because of your music. It gives a lot of power to the musicians on the stage.
Karol: Live show is a combination of music and a show itself. It's always intriguing, when the band has some interesting props on stage or some extra parts of the songs. So, in my opinion, the ideal show is a combination of a jaw-dropping show, ass kicking songs and the crowd of maniacs.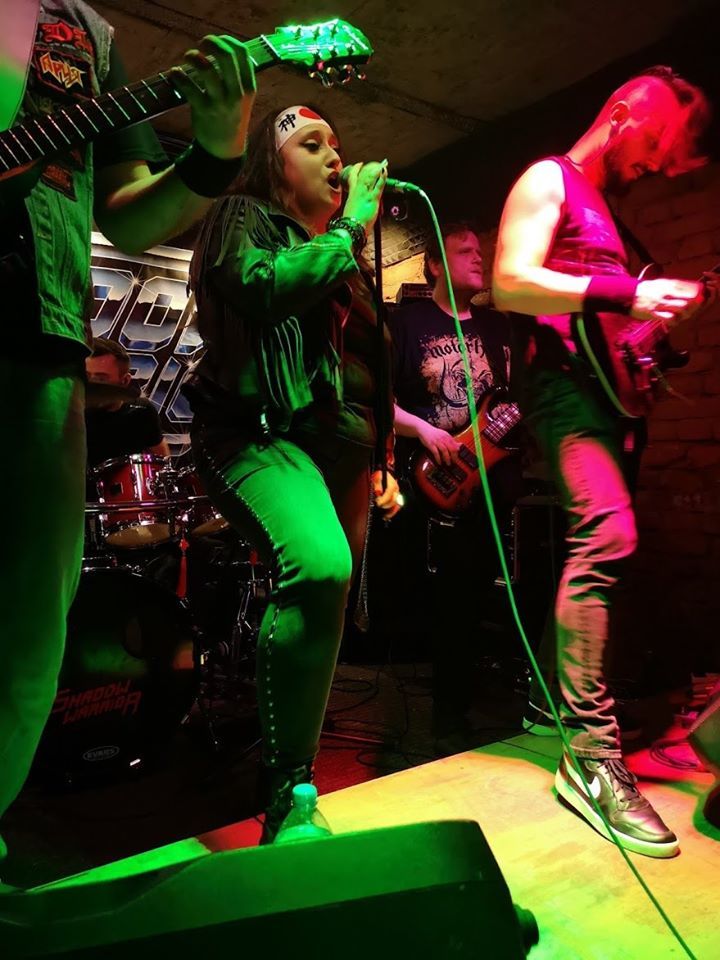 9. Which attributes, do you think, that a new Heavy Metal Band should have in order to gain identity and be unique?
Marcin: There's no answer for that question. I think that there's no tried recipe which says how to be a good band. It's just a piece of look, experience and "something inside you". I'm not a right person to teach other bands how they should move in the music business. I think that careful observation of the metal scene and learning continuously gives you good knowledge, but how somebody will use it in building his or her own band, it's always a mystery.
Karol: Be honest to yourself and to your fans. People feel when the band is doing something for the fame and to make money. The same thing is about uniqueness. When the only thing about the band is it's uniqueness - well, that's not a good thing. Be honest, play what you feel and work hard. I guess this is what Shadow Warrior is all about.
10. Do you believe that Bandcamp and other Digital Platforms help the new Heavy Metal Bands? Which, do you think, is the ideal way for a Band to promote its work?
Marcin: Yes, definitely. Bandcamp is still our basic platform which allows us to connect with our fans really easily. We have all our merch there and fans from all over the world can be up to date with our stuff. It's making things easier and I'm really happy that there exists a platform like that. I recommend it to every young band who needs to reach the fans from all over the world.
11. Tell us a few things about the New Underground Metal Scene in Poland (Bands, Fanzines, Webzines, Metal Clubs etc.)
Marcin: There are just a few bands typically in heavy metal style: let's name our friends from Axe Crazy, Divine Weep or Aquilla, I can also point to the names like Roadhog, Młot Na Czarownice, Rascal or Hellhaim - such good bands! Thanks to Helicon Metal Promotions, the booking agency from Warsaw, there are still more shows where those bands are visible, usually supporting bigger names from NWOTHM scene. There are also some zines & magazines: printed Metal Up! and digital Heavy Metal Pages which support Polish bands. We have some rock & metal clubs and pubs all over Poland - thanks to them it is easier to organize a gig.
12. Do you know anything about the Hellenic Metal Scene?
Marcin: Something, haha 🙂 I know that from Greece there are a couple of cool NWOTHM bands like Wrathblade, Stygian Oath or Dexter Ward - really good music! I also know that you have some good heavy metal festivals here and generally Greek fans are really heavy metal maniacs! We have a couple of fans from Greece and they're giving us a lot of support! Hope someday we will be able to play in your beautiful country.
Karol: And don't forget Suicidal Angels. I really dig those guys. Great riffing and nice melodies in brutal package! Of course we also know big players like Rotting Christ, Septicflesh or Firewind.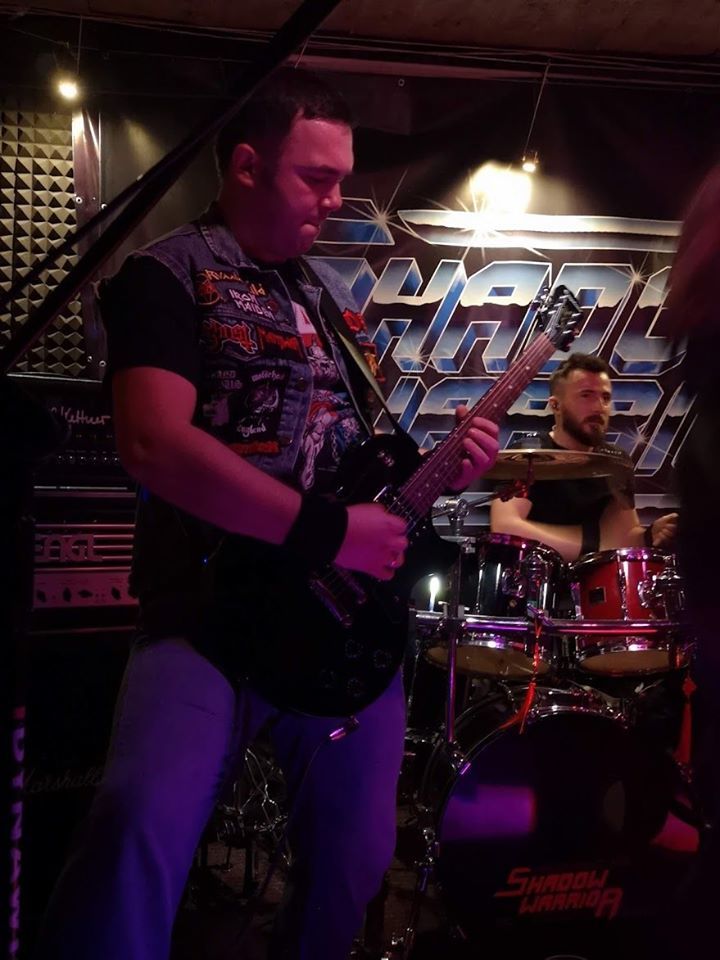 13. What are your future plans?
Marcin: All the forces now we're giving for the new album. Material is ready and we're now in the recording studio and doing the stuff. There will be 8 brand new songs in classic, old school heavy metal style. I bet that no-one will be disappointed.
Karol: Yeah, it's about time to record the LP. I'm really sick and tired of the question: When the LP will be released haha!
14. Thank you very much for your time & Keep up the good work! The closure is yours.
Marcin: Thanks for your interest and this interview. As I said before, we're really thankful to you guys for the big support we've received. Hope someday we will be able to make a payback and play a stunning gig in your beautiful country!
By Steve the Filthy Dog.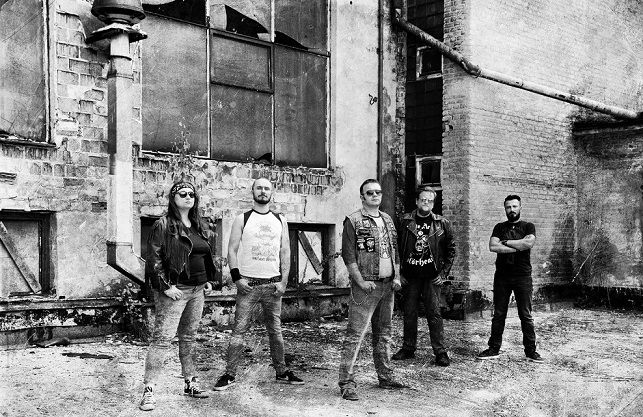 SHADOW WARRIOR CONTACT:
https://shadowwarrior.bandcamp.com/