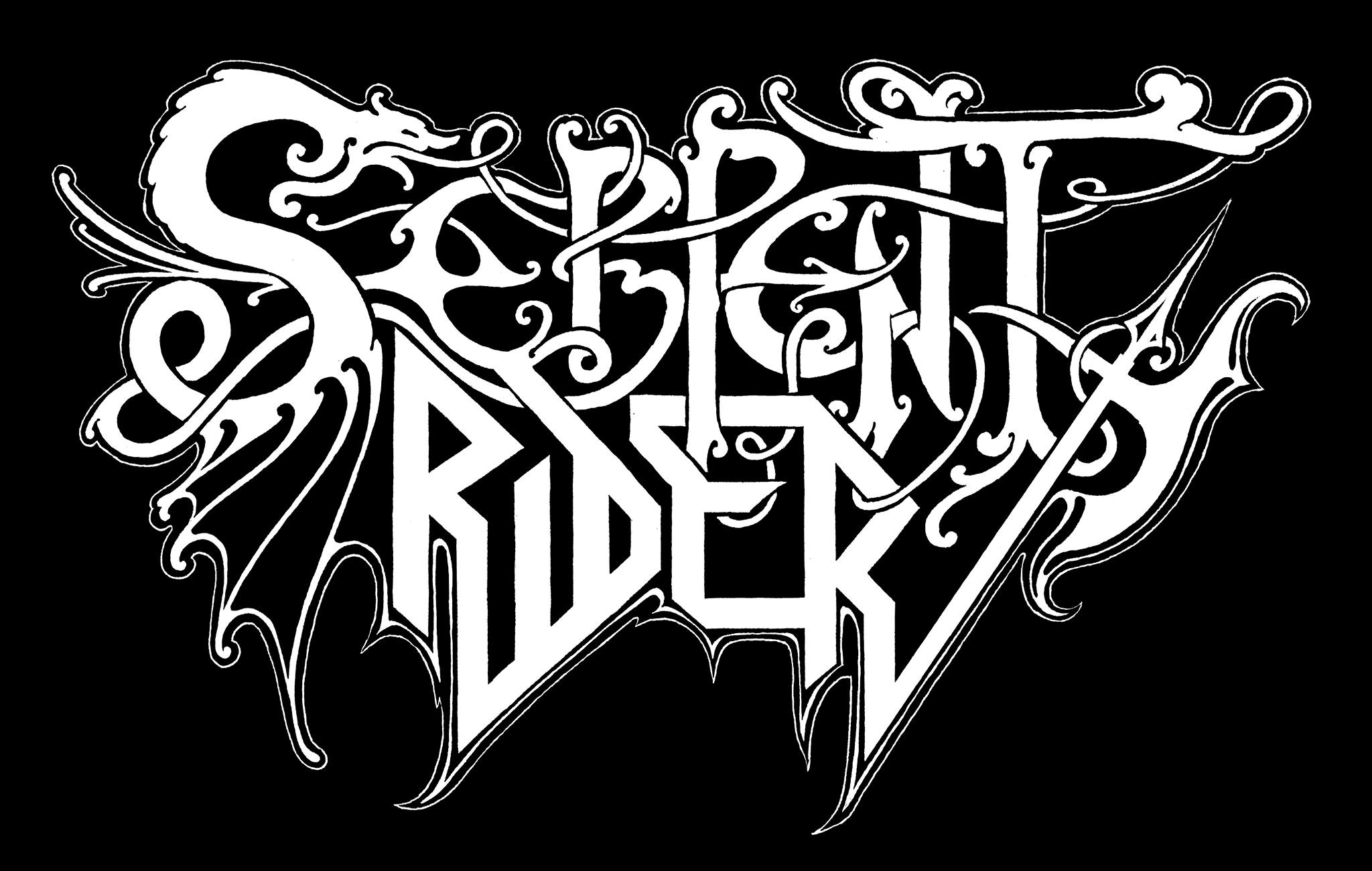 !!!MYSTICAL EPIC HEAVY METAL FROM THE USA!!!
We had a conversation with Brandon Corsair (Guitar). Enjoy!
Welcome to the FILTHY DOGS OF METAL Webzine.
Tell us a few things about SERPENT RIDER (Members, Starting Year etc).
Hi there, thanks for having me! Responding to all questions is Brandon Corsair, founding guitarist and songwriter for the band. Serpent Rider formed originally in 2015 under the name "Skyway Corsair" with the goal of worshipping the most epic sections of '70s metal ("Gates of Babylon," "The Sails of Charon," and the like) as well as obscure and unique bands like Dr. Doolittle or Trotyl, and of course Manilla Road / Doomsword / Manowar / Candlemass. The band broke up due to internal conflicts with the first lineup, but I'd already written the skeletons of a couple of songs. When we reformed in 2017 under the name Serpent Rider with a new lineup I reworked those older songs with Andrew Lee, who played bass and lead guitar on the demo, until we had enough to work out a recording. These days we're based out of Seattle, WA, and once again have a new lineup to reflect that featuring myself on rhythm guitar, K.S. Kuciemba (Drawn and Quartered, Draghkar) on lead guitar, R. Villar on vocals, and Andrew now on drums and bass.
You are going to release the split album ''Visions of Esoteric Splendor''. Tell us a few things about this project.
So, one of the best and coolest projects in heavy metal right now is the wonderfully arcane Ezra Brooks, which is helmed by my buddy Shawn Vincent, who is best known for Smoulder, but Ezra Brooks came first and is the one I got into first. I got into Ezra Brooks a few years ago when Barbarian Wrath (RIP) re-released the first demo and a buddy hit me up to tell me that there was a cool new band that sounded like Tales of Medusa and had even covered them! I thought that sounded fucking cult and gave it a spin and sure enough, it rules hard, and I got in touch with Shawn and have spent the last few years talking with him and watching as Ezra Brooks has gotten better and better and found much more of its own identity than the early days. It went from super cool to legitimately great. After Serpent Rider's first demo came out Shawn suggested that we do a split, which I jumped at, and I spent the next year constantly bait and switching him. I'd be gung-ho one day and the next tell him I had writers block and needed to delay; this carried on for quite some time but eventually the inspiration came back with a vengeance, and Serpent Rider went full steam ahead with our side. No Remorse Records picked it up and signed both bands, and here we are!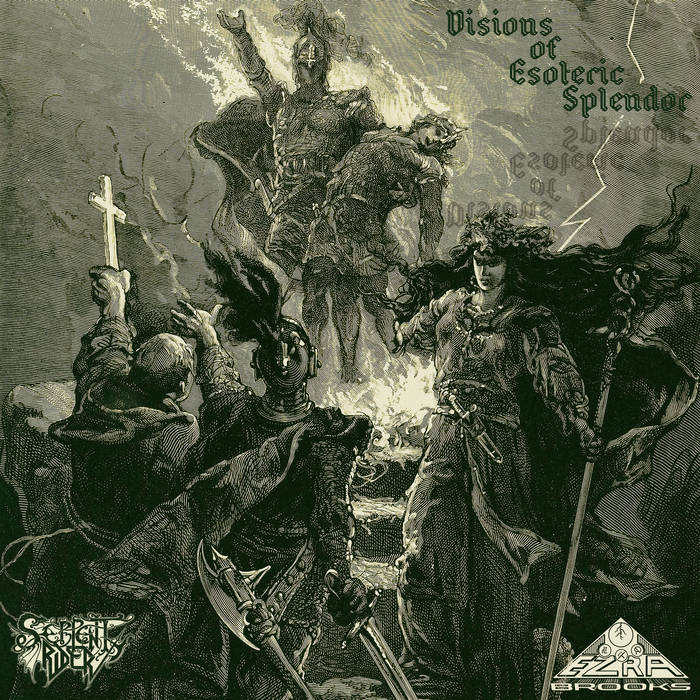 Label or DIY and why?
Label any day, as long as the deal is good! The less I can focus on funding, promotion, distribution, and packing boxes, the more I can focus on the music itself. That's why we went with No Remorse instead of releasing it ourselves despite the fact that members of both bands run record labels.
Do you prefer Vinyl, Tape, CD or Digital Format and why is that?
Vinyl is my favorite but CDs rule too! I'm just a packrat at heart and vinyl feels the most "real" out of all of them- it's the biggest, heaviest, the rarest for bands to actually manage to get on, and I don't feel like a release I played on is really "out" til it's on wax. I have a big vanity wall of records and 7"s I played on and I can't wait to get this split on there.
Your music style is Heavy Metal. Which are your main influences (Favourite Artists / Bands etc.)
Varies day by day. Serpent Rider's biggest influences are pretty mixed, and not just limited to heavy metal- Zemial, Varathron, and Rotting Christ in particular were big ones on Visions. Some other ones are bands like Trouble, Manilla Road, Brocas Helm, Iron Maiden, Manowar, Omen, you know, the usual suspects.
Which things, do you think, a Band should sacrifice in order to succeed? Have you ever sacrificed anything in your life for a better future of your Band?
I think that success itself, at least as an ideal, is something that should be sacrificed for a band to really be good. Success in heavy metal is only attainable by making overly-commercialized music, or by being so goddamn good that you sell well regardless of trends or giving a fuck. Was Eternal Champion trying to be "successful" when they set out on a quest of obscure epic heavy metal? No- and they were hardly hugely hyped at the demo stage outside of the same epic metal nerds that like all sorts of untrendy, unsuccessful bands, but they're so good that it doesn't matter what's "in" and they became the biggest band in heavy metal anyways. A good band needs to be willing to ignore trends, fan interest, and label interest to pursue the music closest to their heart. That is what I do, and what my bandmates do, and what Shawn does with both Smoulder and Ezra Brooks. It's based on the quality of our music and a trust in our vision that No Remorse Records supports us, and that Cruz del Sur Music supports Shawn with Smoulder. What Serpent Rider has sacrificed in our quest for heavy metal has mostly been the easy route. We don't want to clone a more popular band, kick out a member because they're not radio friendly enough, or produce our records in a way that'll make mainstream magazines more into them. The cost of that is ease of access to local musicians that want to take the easy route, and if we hadn't attracted the interest of No Remorse, it would have been sacrificing label support as well- but our vision was true and we are where we want to be, so all is well.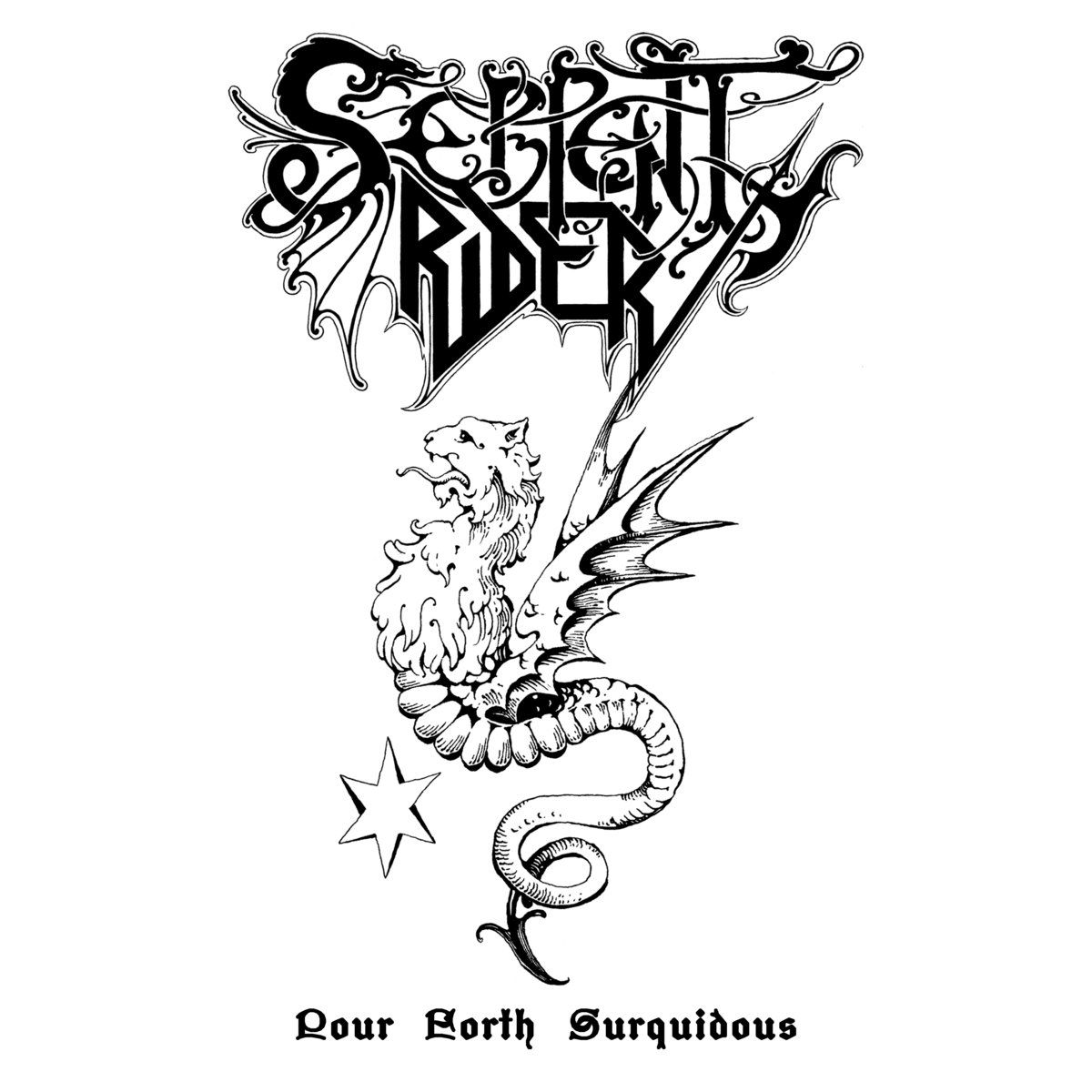 Describe your ideal live show as a performance Band. Have you already experienced that?
Serpent Rider has not played live yet and is in the process of putting together a lineup for it. Ask us in a year!
Which attributes, do you think, that a new Heavy Metal Band should have in order to gain identity and be unique?
Any band should just follow their own path instead of copying better bands. It's not easy on any level, but it's better in the long run, and doubters just need to think- in ten years, is someone more likely to listen to something that satisfies its own listening urges, or to a half-rate Iron Maiden clone?
Do you believe that Digital Platforms help the new Heavy Metal Bands? Which, do you think, is the ideal way for a Band to promote its work?
Promotion is a tricky topic. So much of it is luck; that the right magazine editors and influential people hear and like your music, that people spread it via word of mouth instead of worshipping silently at home, that you release your music in a week or month when higher profile releases are not drowning it out (my condolences to anyone that dropped an album the same week as Ravening Iron last year!), that touring is possible, etc. Digital platforms are a tool like anything else, and any and every tool is useful for promotion, but digital promotion alone isn't enough. Bands need to do anything they can and pursue all avenues; flyers, interviews in print magazines, touring if possible, even mailing out promotional CDs to the right people all help. Facebook and blogs have their place but aren't the end-all-be-all.
Tell us a few things about the New Underground Metal Scene in your area (Bands, Fanzines, Webzines, Metal Clubs etc.)
I don't think metal clubs really exist out here! Seems to be a more European thing. There are some cool bands in the Pacific Northwest these days, though- Solicitor, Greyhawk, Vision Master, and other guys are holding down the heavy metal fort, and there's no shortage of cool death metal or black metal locally! I'm not really aware of any fanzines other than my own, and I don't follow at all where webzines are based out of because of their fundamental nature as a non-local internet thing.
Do you know anything about the Hellenic Metal Scene?
Big fan actually! As a journalist myself for my zine The Highway Corsair and writing for different online publications I've interviewed bands like Varathron, Wrathblade, and Yoth Iria (Jim Mutilator and The Magus playing in a new black metal band), and the inimitable Nick Varsamis from Wrathblade actually sang on Serpent Rider's debut demo. As I mentioned as well the Hellenic black metal scene is a big influence on Serpent Rider, and I've written extensively about the Hellenic death metal scene from the '90s. I'm also a big fan of your heavy metal scene from the '80s onwards- bands like Northwind, Vavel, and the like are totally essential for me, and I hold Wrathblade, Sacral Rage, etc, in the highest esteem. It's no mistake that the greatest heavy metal label in the world, who we're lucky enough to be signed to, are Greek- Hellas has long been a stronghold of all the best of metal!
What are your future plans?
Write an album for Serpent Rider, and try and play some damn local shows and some fests! Would love to make it over to Europe.
Thank you very much for your time & Keep up the good work! The closure is yours.
Hail and kill! Thanks for having us. I'll close out with a playlist of what I've been blasting today:
Destruction - Live Without Sense
Cirith Ungol - Half Past Human
Ogre - Thrice As Strong
Cirith Ungol - Forever Black
By Steve the Filthy Dog.
SERPENT RIDER CONTACT:
https://www.facebook.com/SerpentRiderBand
https://serpentrider.bandcamp.com/releases