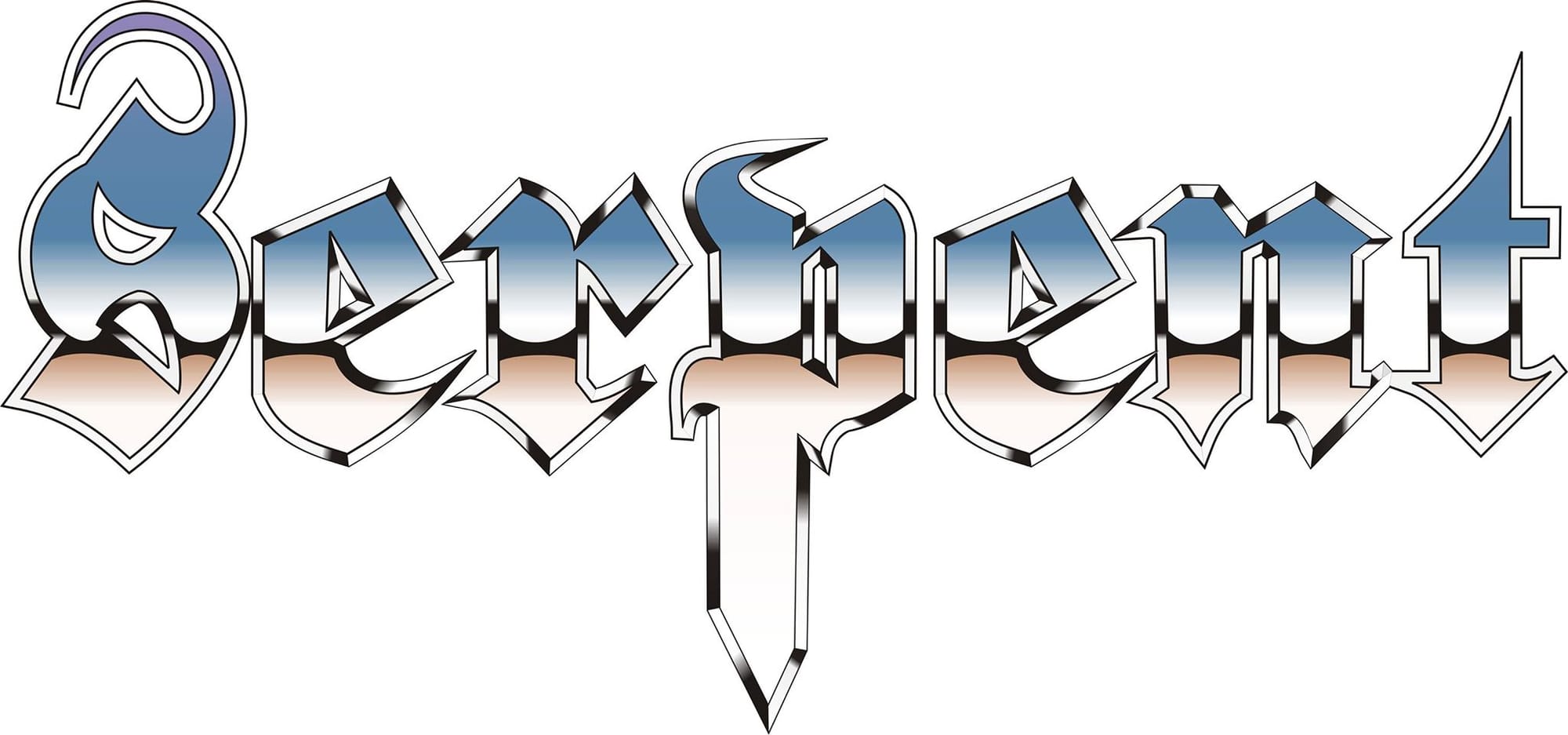 !!!US METAL!!!
We had a conversation with Achilles (Vocals). Enjoy!
Welcome to the FILTHY DOGS OF METAL Webzine.

1.Tell us a few things about Serpent. (Members, Starting Year etc)

I started Serpent as a thrash metal group under a different name in 2006 at the age of 13 or 14 with a childhood friend named Ulises, we both played guitar in the group,
but since I had difficulty playing guitar and singing at the same time, he suggested I do vocals only, which at the time I was not very pleased, after a few weeks,
we had Sergio on drums, Kevin on 2nd guitar and Julio on bass. In 2008 I lost all my band members and that's when I made the shift towards heavy metal being the sole member. Since 2008 I've been the only original member having several people come and go.

2. You play traditional heavy metal from the glory days of the 80's, which are your main influences? (favourite artists / bands etc.)

Personally, my favorite group of all time is Sortilege, my main influence for vocals is Christian Augustin, but within the band our influences are bands such as
Randy, Mad Max, U.D.O., Crom (Finland), Neptune (Swe), Sad Wings, X Japan, Sniper (Jap), Citron, Kreyson, etc... to name a few.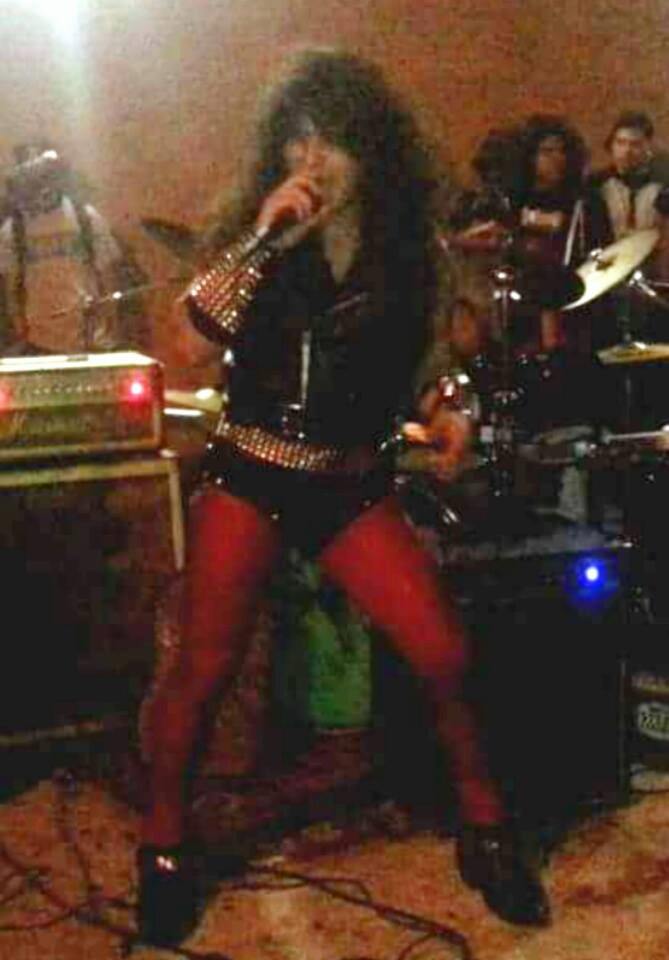 3. Do you prefer vinyl, tape, CD or digital format and why is that?

I do digital format usually, I am too lazy to collect vinyls and CD's, but lately I hardly even listen to music.

4. Who is the main writer of your songs & why your lyrics is about Greek Mythology (we are asking that cause we are from Greece)?

I am the main writer and composer in the group. When I was a child in school, maybe 2nd or 3rd grade, we had a book about Greek mythology, and I read about Heracles and his labors, Perseus and Achilles... ever since then
I was drawn to stories about Greek mythology and powerful demigods, and the Greek gods, later on I also read about the Persian wars, Peloponnesian wars and other battles in history.
Reading about them gave me a sense of pleasure and power, hence as a song writer now, I dedicate most of my lyrics based on Greece.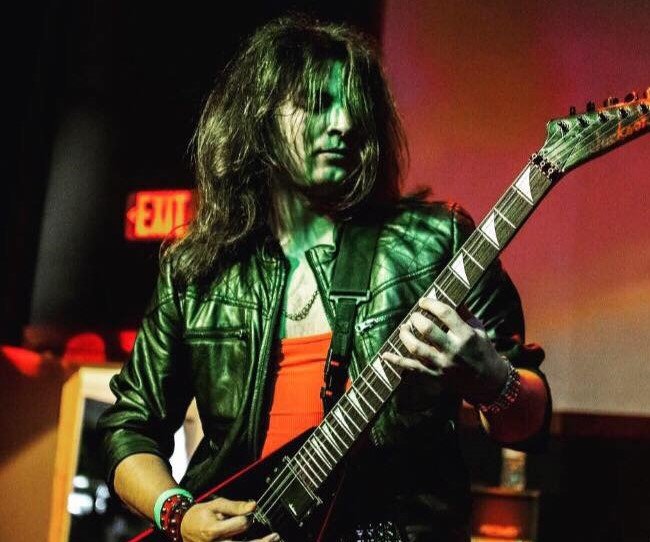 5. Are you going to search for a label for your new album & what you prefer label or DIY and why?

No, for the moment, we will record and master our first album ourselves to avoid unpleasantries with record labels. Maybe later we will allow ourselves to get signed.
We would possibly go with High Roller Records since most modern traditional groups are going there, but nothing is certain.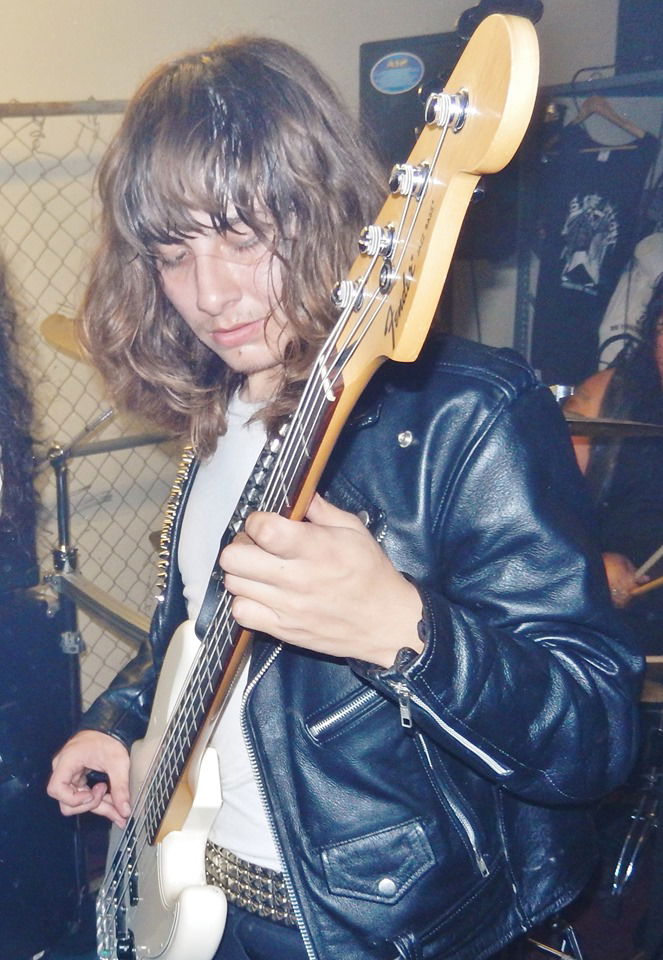 6. Describe your ideal live show as a performance Band. Have you already experienced that?

As long as a few people enjoy our performance, I am happy, but for the most part, over the years people seem to enjoy our live performances, but we hardly play live. I like being that mysterious group that rarely plays.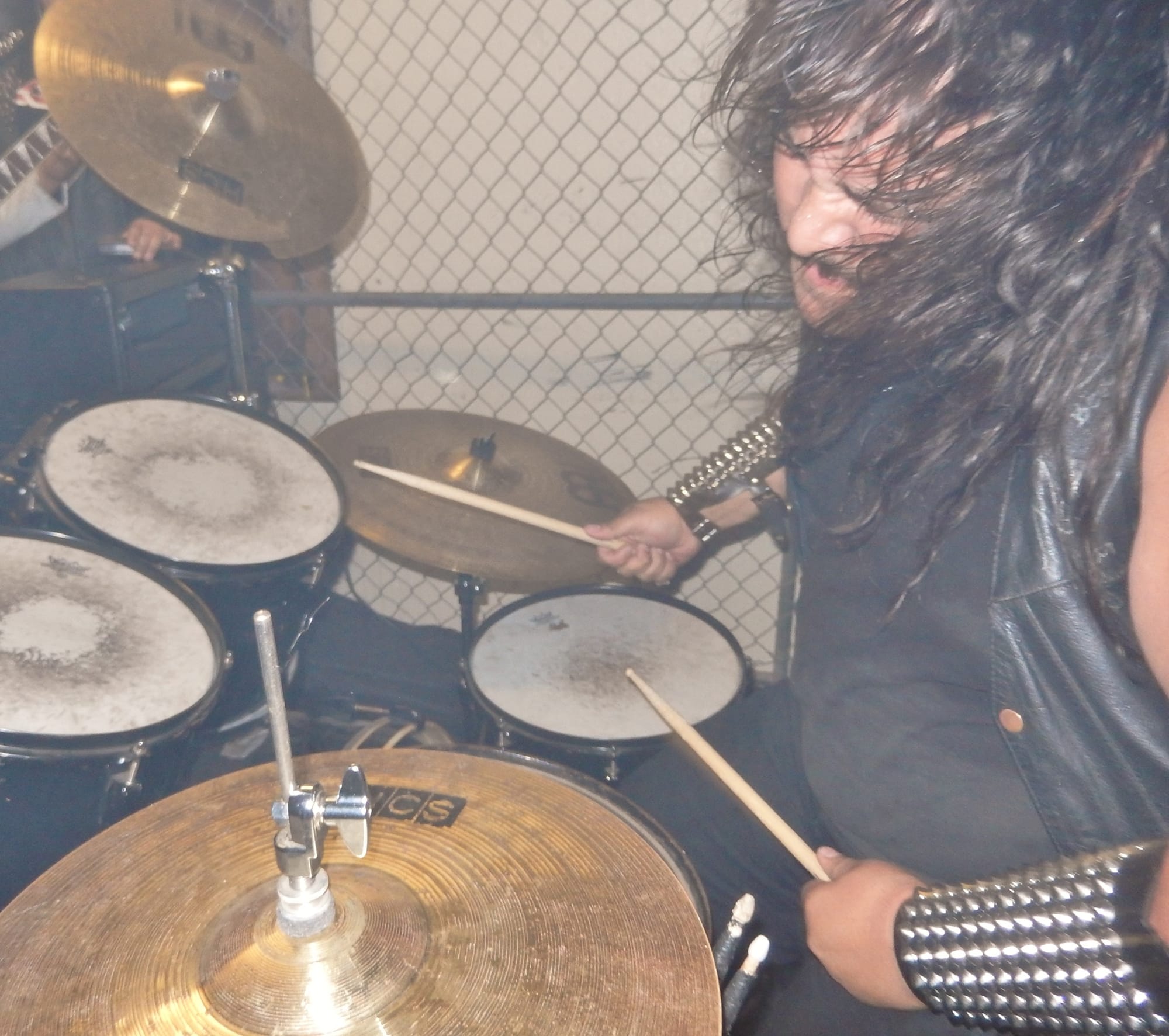 7. Do you believe that Bandcamp and other Digital Platforms help the new heavy metal bands? Which, do you think, is the ideal way for a Band to promote its work?

I frankly have no opinion on digital platforms as I do not use them myself, but I prefer hard copies for bands to promote their work, it's more personal to the listener I would say.

8. Which attributes, do you think, that a new heavy metal band should have in order to gain identity and be unique?

It's a combination of many things, but simply it all depends on musical execution, band appearance and overall attitude but then again, I am very picky with bands I listen to.

9. Do you know anything from the Hellenic heavy metal scene?

Yes, I love old bands from Greece such as Vavel, Spitfire, Rust, Crush, Exoristoi, etc... and having watched that old documentary "Metal From Hellas" was good too.

10. USA has a great Metal Tradition as many bands started there even in the mid 70's. Tell us a few things about the New Underground Heavy Metal Scene in USA (Bands, Fanzines, Webzines, Metal Clubs etc.)

I honestly don't keep up with modern bands anymore, and here in the US hardly any bands get big, but to name a few that I know members personally, bands such as Ramit and Fortress are good friends of mine, pretty solid groups.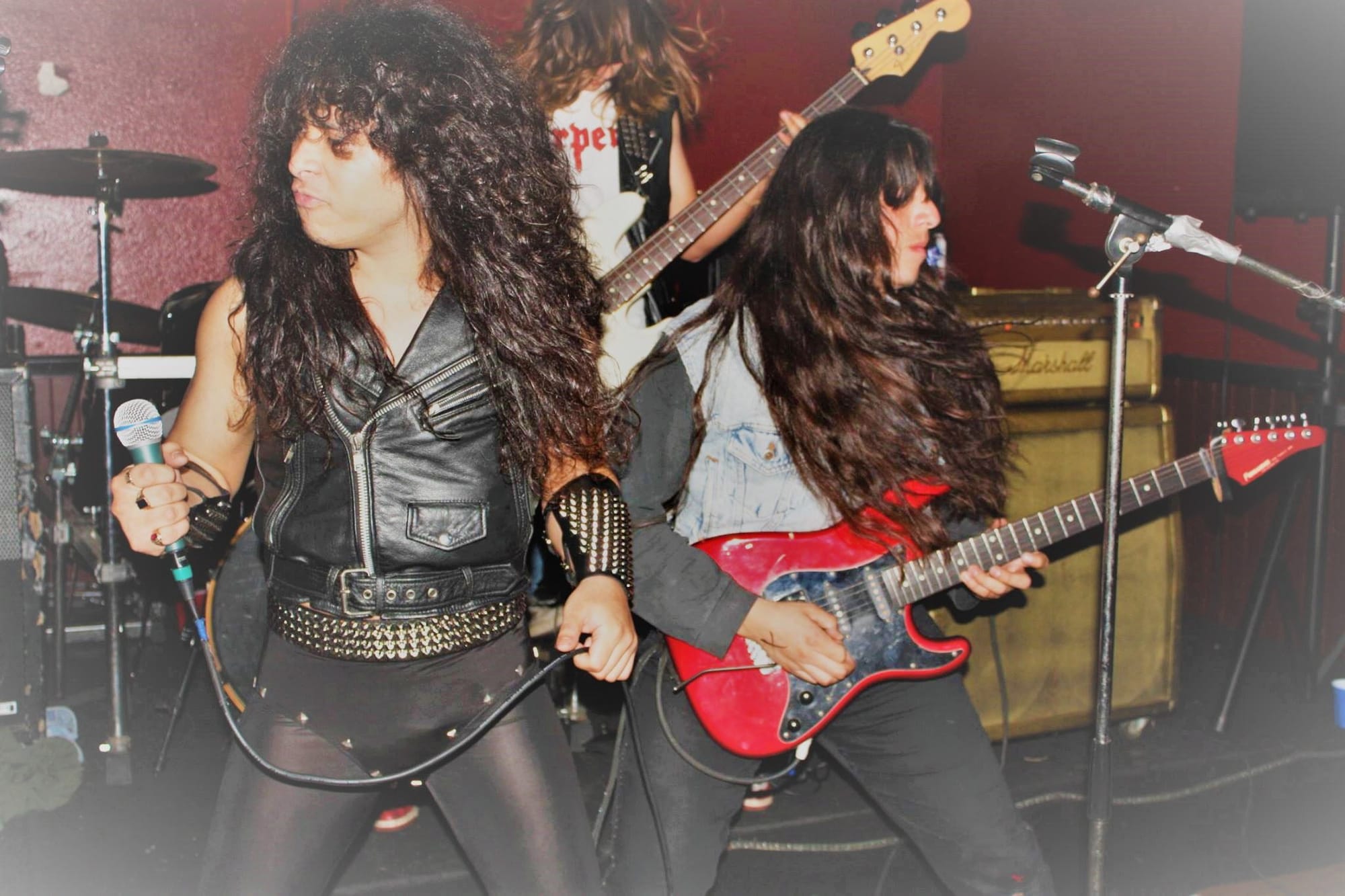 11. What are your Future plans?

Our future plans is to build a recording studio so we never have to pay studio time again, because we are poor bois, trololol!
So we can record our first album since we are the worst band at releasing material, poop out more albums with backed up material I have, and hopefully tour to promote our first album and so forth with later albums.

12. Thank you very much for your time & keep up the good work! The closure is yours.

Thank you and you're welcome Stavros, for taking enough interest in us to interview me, in the meantime we will continue to party, do drugs, and continue writing powerful music with passion.
As of now, Serpent is Headbanging Man on drums, Pat on bass, Gus on guitars, Amadeus on 2nd guitars and myself on vocals, the release of "As the City Burns" shall come soon!
Cheers mate, best regards! - Achilles.
By Steve the Filthy Dog.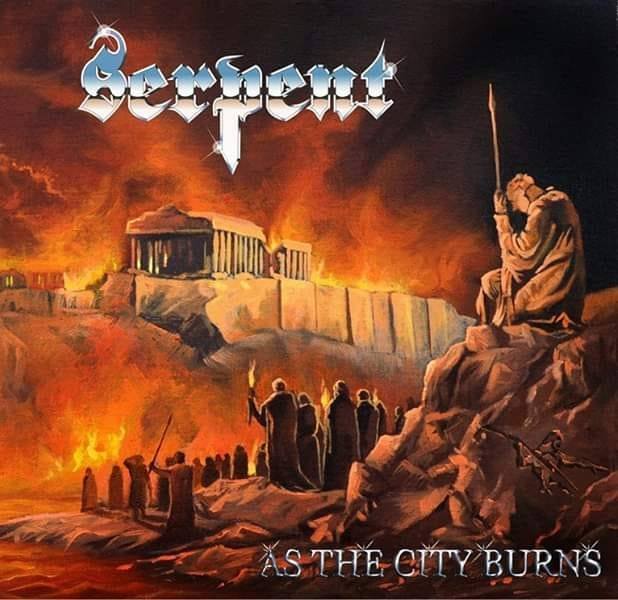 SERPENT CONTACT:
https://www.facebook.com/serpentheavymetal/