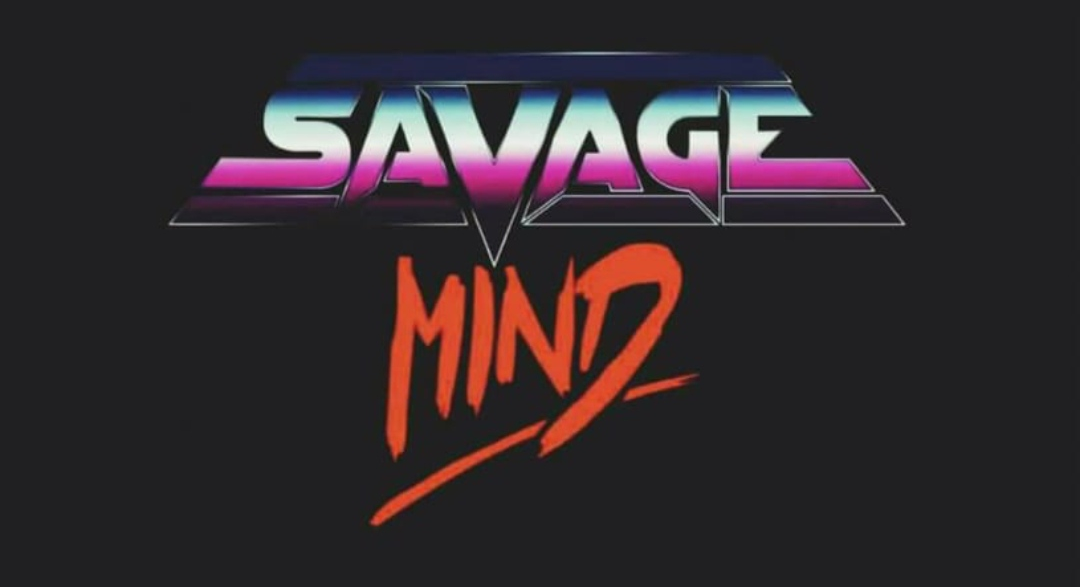 !!!HARD 'N' HEAVY METAL FROM MEXICO!!!
Welcome to the FILTHY DOGS OF METAL Webzine.
Tell us a few things about SAVAGE MIND (Members, Starting Year etc).
Savage mind, formed in 2017 by Maiky as rhythm guitarist and vocalist, Charly as drummer, through several members until the arrival of: Jordán Santillán (jordi) the guitarist, Nilss the bassist. Currently Maiky has remained, and recently Charly is back to being a savage again. Subsequently we have officially consolidated the band two and a half years ago or three haha, individually with many influences and genres; from jazz, hardcore, classical music to heavy metal, Visual Kei, glam metal and AOR. Those styles have made a variety to become in what we are today. This concluding in the expression of our soft to energetic sound.
In 2022 you released your single ''Don't Stop The Fight''. What was the feedback from your audience as well as from the press?
We had good responses from the people because it was something different as well, actually that chorus is the catchiest of all our songs. We can hear that live.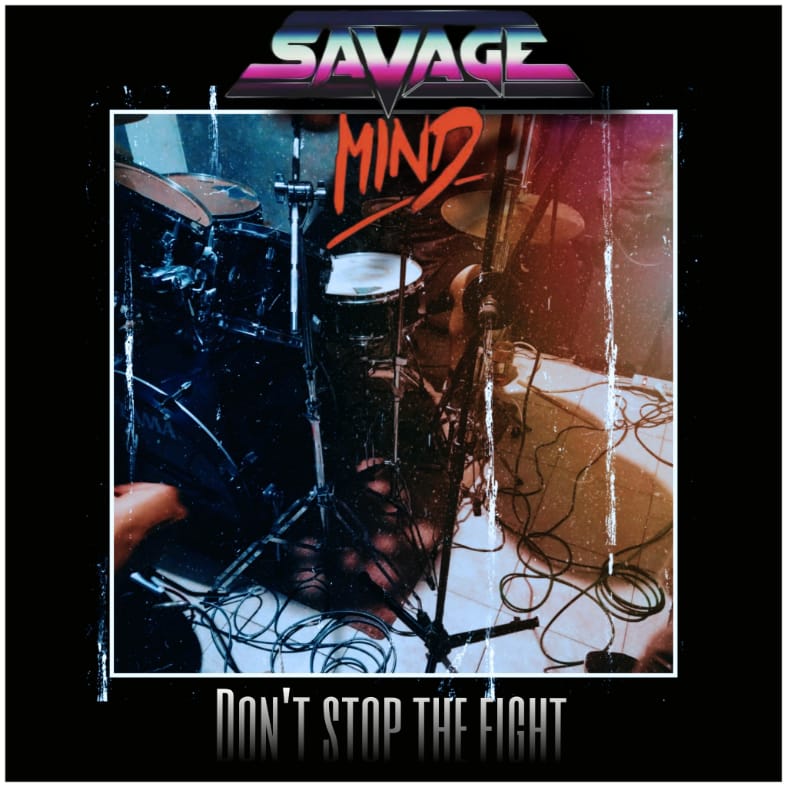 Label or DIY and why?
We are independent now, just recording our songs in local studios. But we ́re not close to the offer of being part of a label.
Do you prefer Vinyl, Tape, CD or Digital Format and why is that?
It depends on the situation; you know how the 80s and retro style is coming back. Some people are now buying tapes and vinyls in order to feel that nostalgic era. So we rather digital format as a first impression of accessibility, if they like our music probably will get a CD or other formats.
Your music style is Hard 'n' Heavy metal. Which are your main influences (Favourite Artists / Bands etc.)
We have a lot in mind when we are thinking in influences, but some of these are: Sangre Azul, Icon, Dakota, Loudness, Alcatrazz and Yngwie Malmsteen, Action, Anthem, Judas Priest, Stryper, Ozzy Osbourne, Dominoe, Racer X, Hizaki.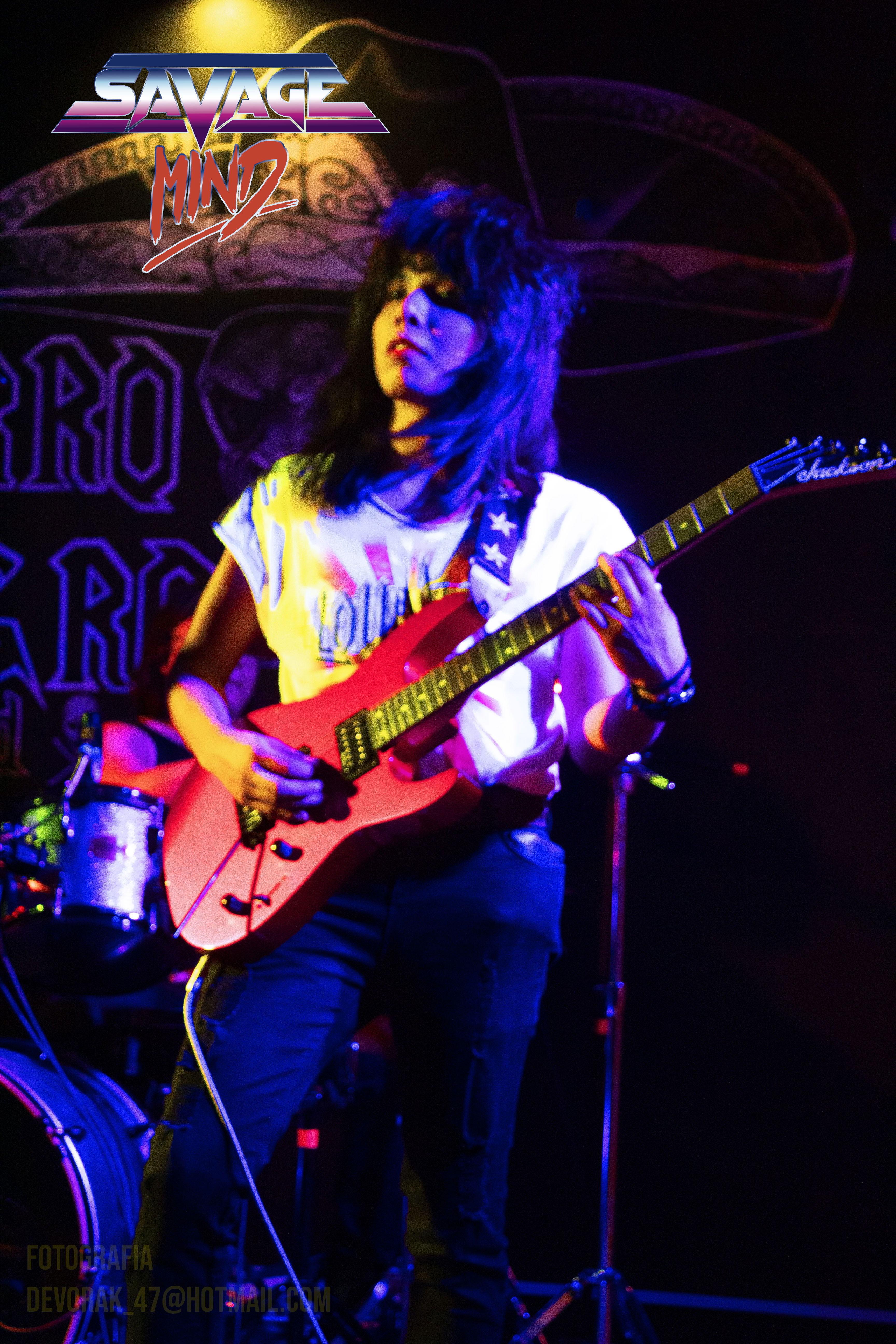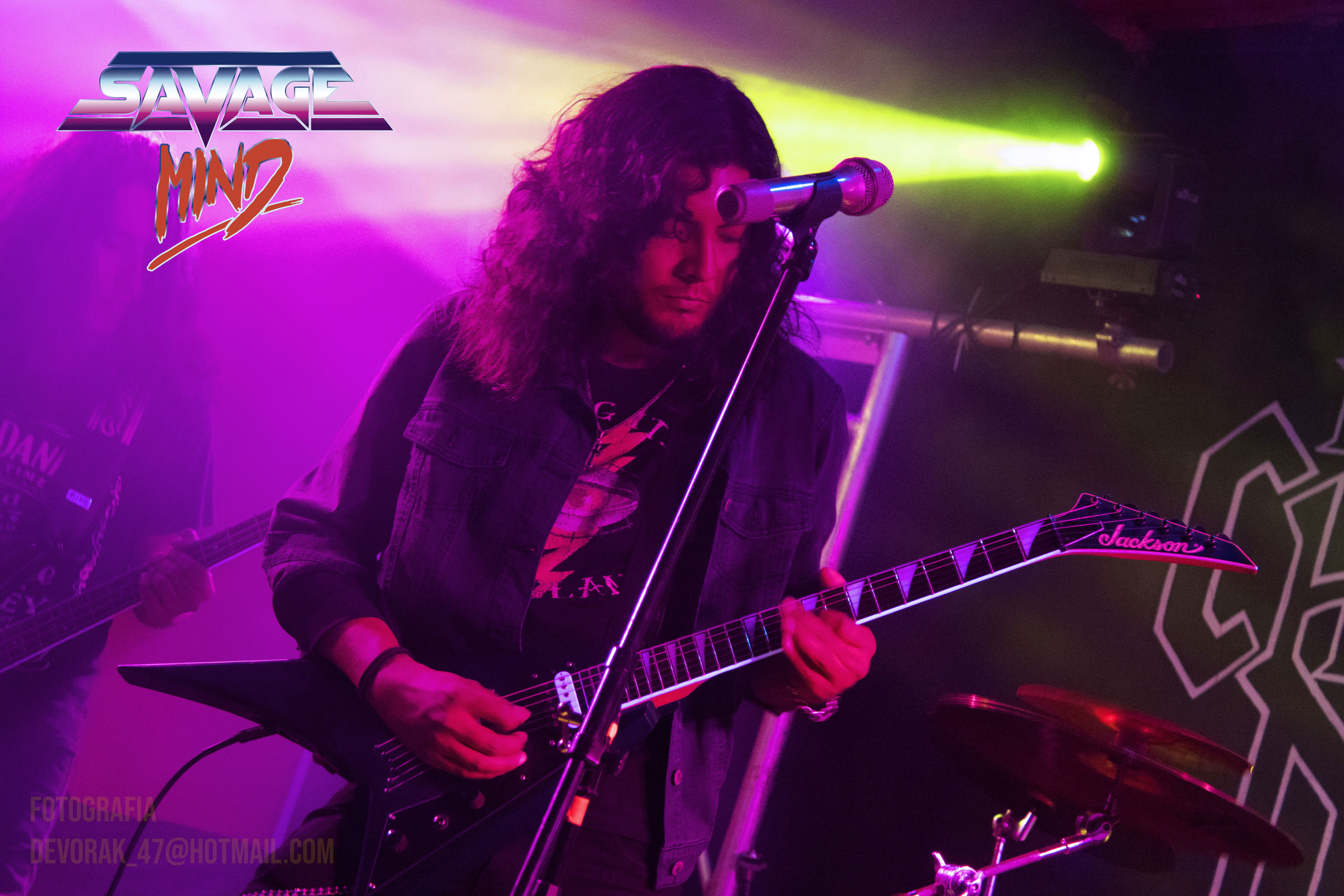 Which things do you think a band should sacrifice in order to succeed? Have you ever sacrificed anything in your life for a better future for your band?
This is a hard one and depending in the local context of everyone, but generally we could say that time and social life. You know when you are being serious in a band or any project in your life you need a lot of effort and perseverance this is translating in just focus your time on the goal no matter what, for instance instead of hanging out with friends or doing something else you choose going to the studio or making some songs with the band. And yeah we have sacrificed time, a lot of time.
Describe your ideal live show as a performance band. Have you already experienced that?
The ideal show for us is not about a big or small place but the audience having a good time, feeling the music. That moment which you look at the people and see they're feeling your music with you and connecting with the band. I think we have already experienced this, it was a great night.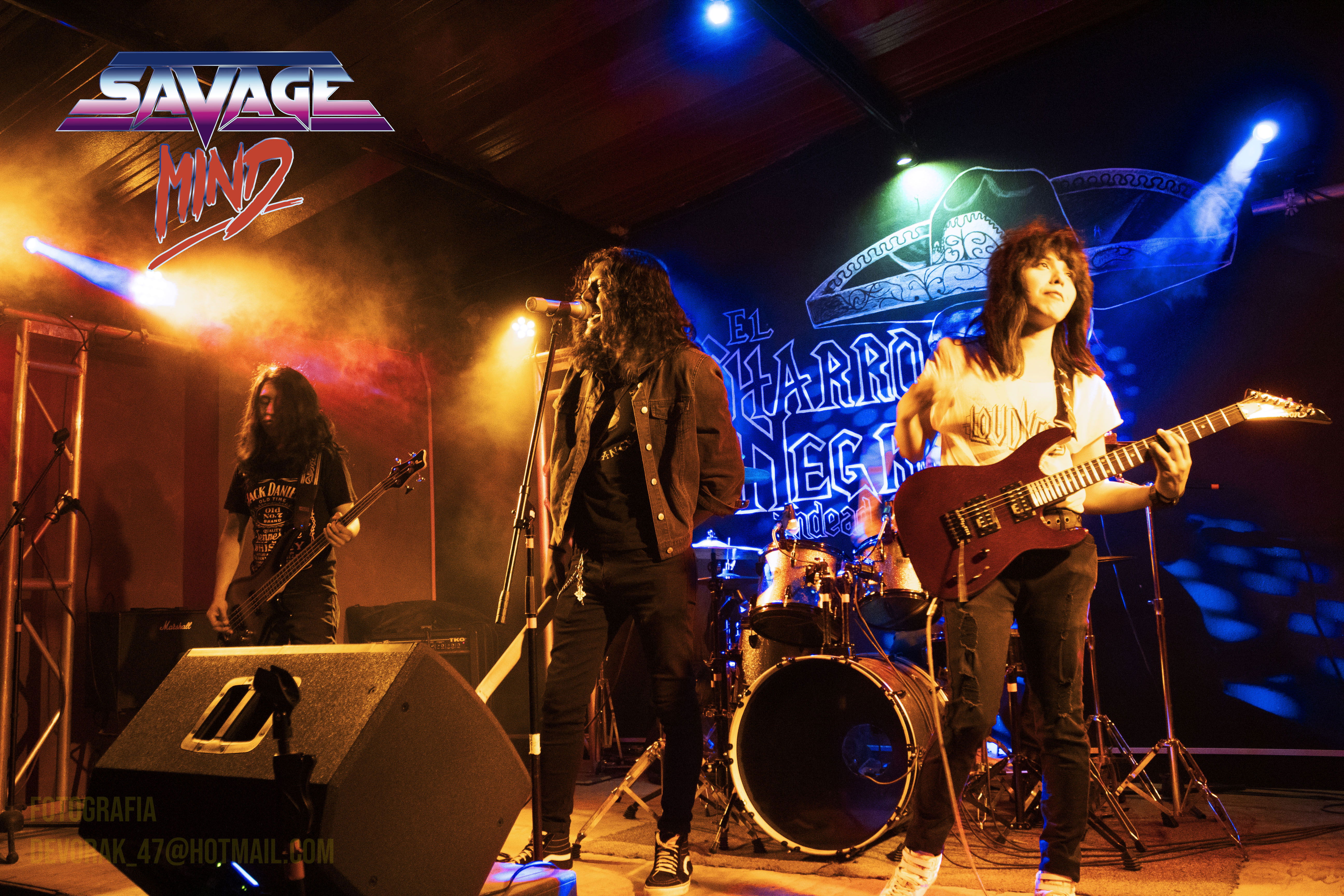 What attributes do you think that a new Heavy Metal Band should have in order to gain identity and be unique?
Some aspects to consider for identity and be unique for us are: build a concept in your band, you know something that make people remind your band and not look at you as "yeah is a heavy metal band playing" but "yeah Savage mind is playing!" now that the concept is done the other part is music, what do you have that other bands don't?. This means be open to other things and sounds in order to implementing in your music and creativity as well.
Do you believe that Digital Platforms help the new Heavy Metal Bands? Which, do you think, is the ideal way for a band to promote its work?
Certainly, Digital Platforms bring us new music from all over the world just a click away. A good way for promote your work we thought is to use clips of your music in social media, advertising in platforms, create a plan of advertising and suddenly make people listen to your music more and more.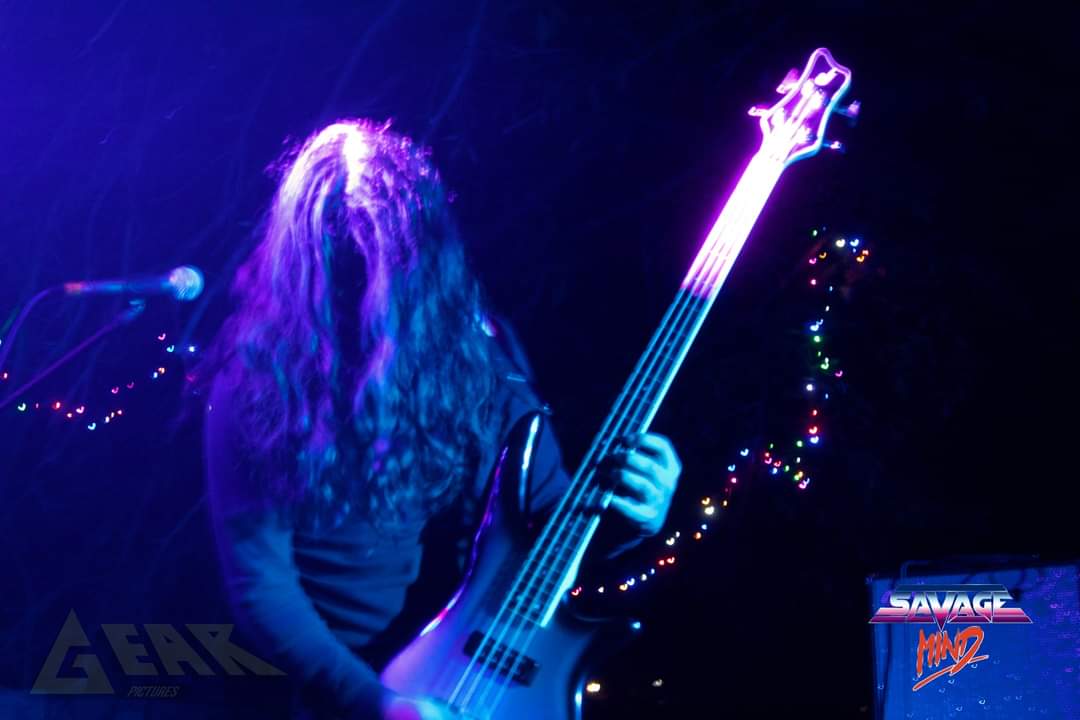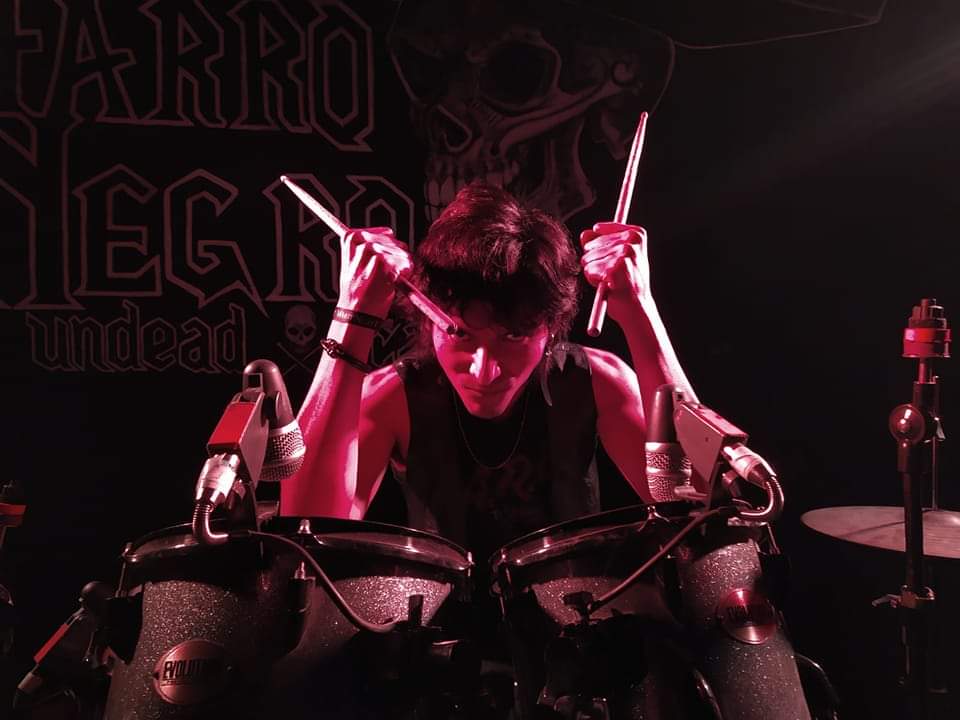 Do you see any differences between the Mexican Metal Market & the EU Metal Market (Labels, Bands, Fans etc)?
As far as we have seen in social media(our only approach to the EU Metal Market) the labels and resources are different from Mexican Metal Market as well as the social context, this turns out in another types and ways to express feelings in order to make music. At the end everybody is trying to show its feelings through the music.
Tell us a few things about the New Underground Metal Scene in Mexico (Bands, Fanzines, Webzines, Metal Clubs etc.)
Here in Mexico there are great and powerful bands, very talented people. The Metal clubs are always supporting bands and concerts but actually there aren't too many webzines. We think little by little bands are standing out and becoming known.
Do you know anything about the Hellenic Metal Scene?
We know a little about the black metal scene and heavy, Hellenic Metal Scene give us a specific vibe, you know? Have it own sound and a very good one.
The last 3 years, worldwide in the world, we have faced many dark, strange & new situations in our everyday life (covid, lock-down etc.) Did all of this affect you positively or negatively?
It has affected us in both ways. First It was very hard to recording songs because when we were trying to go so studio some of us got sick and so on. And at first we stop playing and recording for about 6 months. On the other hand our focus on this project started to become more serious, we discover new creativity ways to make music and compose and be more aware of what we were building, we find our way.
What are your future plans?
Our plans now are release one more single, an EP. And going to our music guide us.
Thank you very much for your time & keep up the good work! The closure is yours.
Finally we want to thank Filthy Dogs Of Metal for this space and time to consider us in your site. We really appreciate. And get ready for whats coming, Savage Mind will be waiting you with new material soon. Specifically, one single is now about to being released. Greetings from Mexico!
By Steve the Filthy Dog.
SAVAGE MIND CONTACT:
https://www.facebook.com/profile.php?id=100063714111583
https://www.instagram.com/savagemindmty/
https://open.spotify.com/artist/22ufhSruJpgnf79sMV1s4b?si=oFkiNJNJTWqwJakxDjGtRw&nd=1