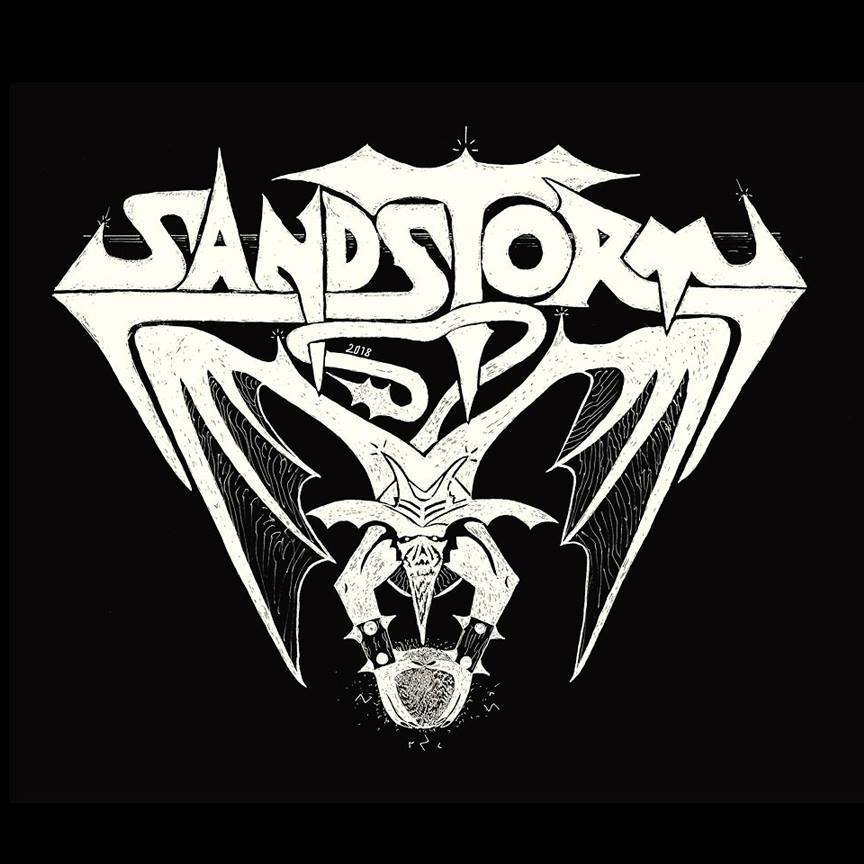 !!!CANADIAN HEAVY METAL!!!
We had a conversation with P.J. ''The Butcher'' La Griffe (Drums). Enjoy!
Welcome to the FILTHY DOGS OF METAL Webzine.
1. Tell us a few things about SANDSTORM (Members, Starting Year etc).
Members are: Stevie Whiteless (guitar & vocals) Reptile Anderson (bass & vocals) both from Sweden, and me, PJ La Griffe on drums.We met here in Vancouver, Canada in January 2018 and started jamming.
2. In 2019 you have released your EP ''Time to Strike''. What was the Feedback from your audience as well as from the Press?
The response was great! at first we just put it out digitally and made some cds and cassettes to sell at shows.Then DYING VICTIMS PRODUCTIONS (Germany) offered to press vinyl and repress CDs for us this year and it's been awesome. They got us lots of press from all over and really opened up our audience internationally.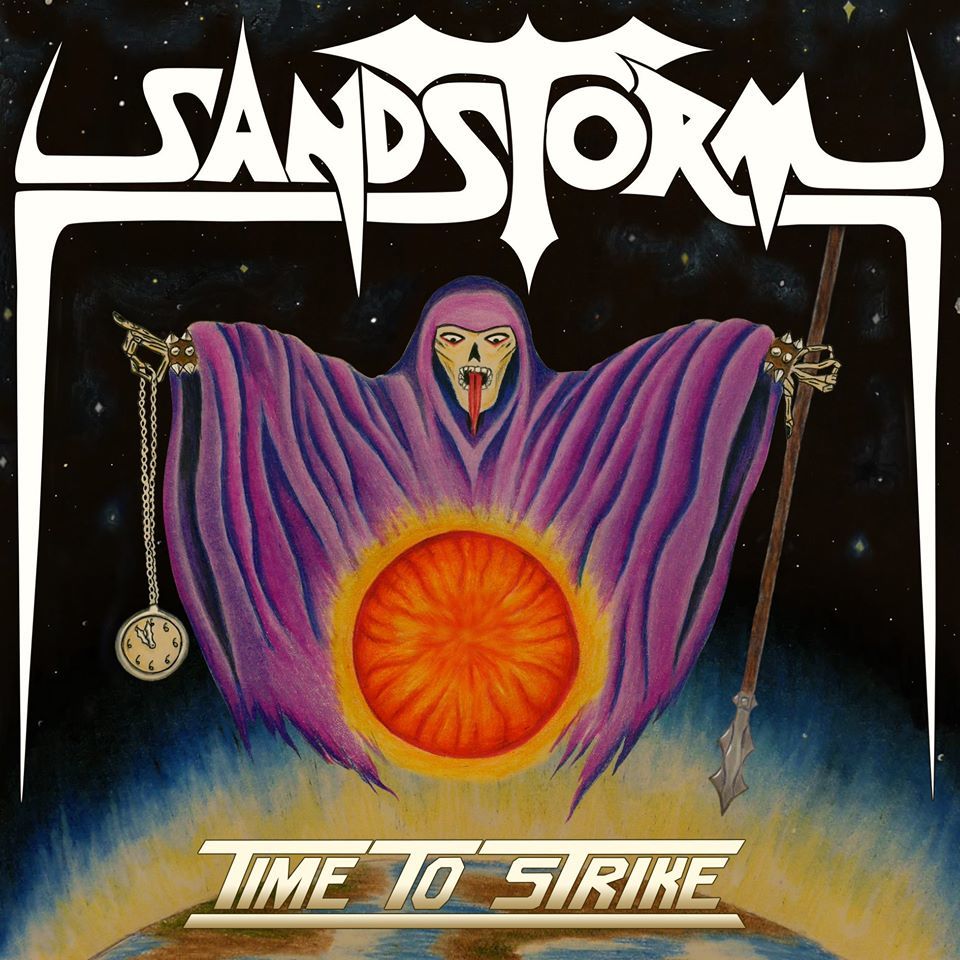 3. Label or DIY and why?
Both can be good for various reasons. so far for us having a label put in the time to promote it and help out with distro etc has helped a lot. we are all pretty busy on top of having the band and jobs and stuff so having someone push the album for us has been great. it's reaching more people now than we could have done on our own.
4. Do you prefer Vinyl, Tape, CD or Digital Format and why is that?
I prefer vinyl, always have.I was born in the 70's and grew up with vinyl and have never lost my love for it.To me it's just the most classic format. I don't know, to me it sounds better but i guess it's just my preference.
5. Your music style is Heavy Metal. Which are your main influences (Favourite Artists / Bands etc.)
We are definitely influenced by all the classic metal , like early JUDAS PRIEST, IRON MAIDEN, SCORPIONS.The guys were really into this 80's band called LEZLIE PAICE from Sweden.
Photo by: DRAGON
6. Which things, do you think, a Band should sacrifice in order to succeed? Have you ever sacrificed anything in your life for a better future of your Band?
Hmmm well I guess so, but it never really feels like that. I mean sometimes you think you are too burnt out after work to go to band practice again but usually once you start jamming you just get super stoked and there is nowhere else you would rather be.I guess I never really wanted any kind of regular career or anything so I usually get jobs that I can get lots of time off for playing shows and stuff.
7. Describe your ideal live show as a performance Band. Have you already experienced that?
We have played so many shows that have felt pretty much ideal so far. our friends and fans in Vancouver have been so enthusiastic right from the start that almost every show has been the BEST! probably one that stands out would be one we played last summer with local pals SPELL and LUCIFER from Sweden. it was packed with buddies, all the bands played really well, the crowd was super stoked and it just couldn't have been more fun. i guess it's always a plus when you have good stage sound too, but that is pretty rare,ha!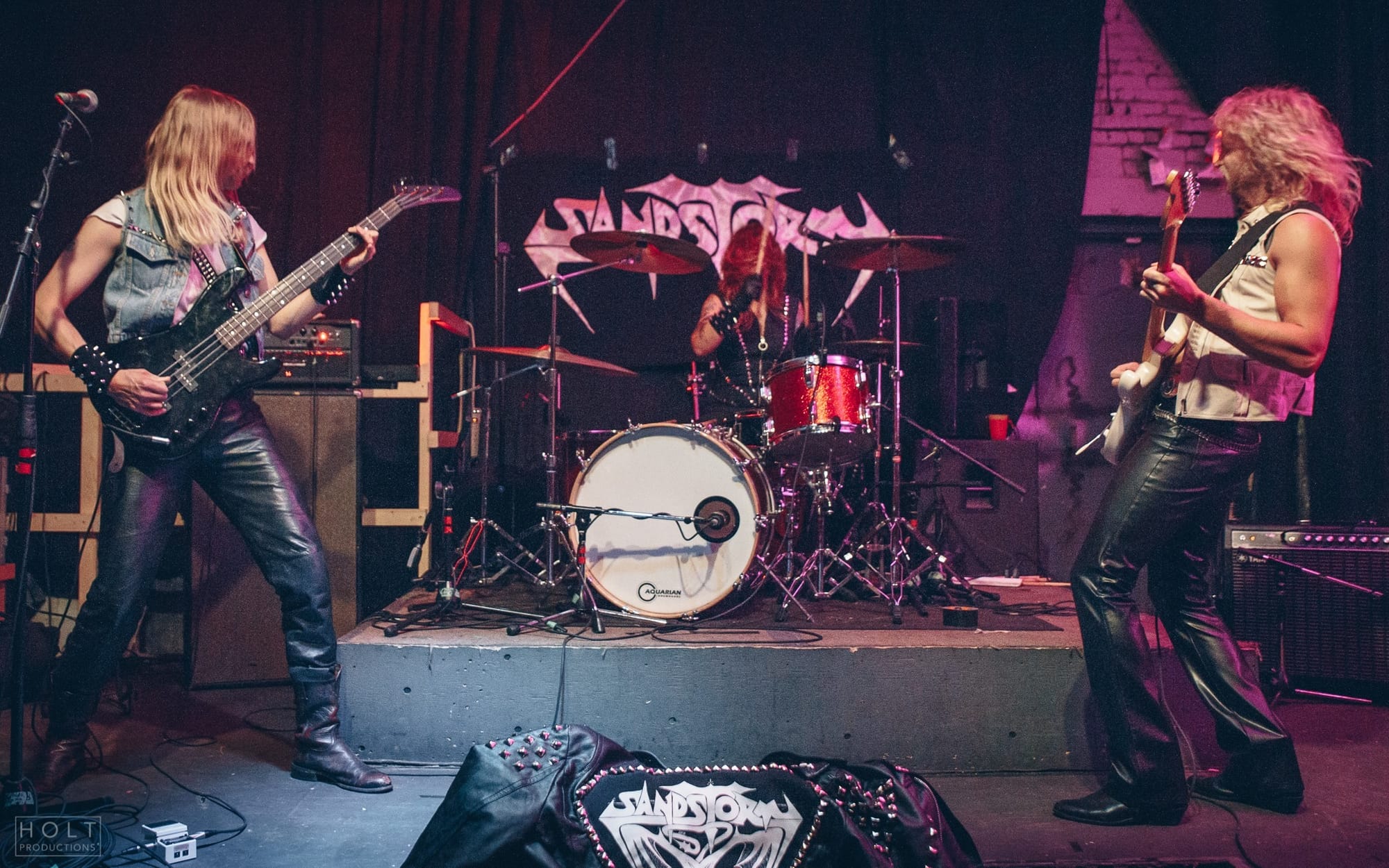 Photo by: HOLT PRODUCTIONS
8. Which attributes, do you think, that a new Heavy Metal Band should have in order to gain identity and be unique?
Well, I don't know, i guess just try to be as genuine as you can to the kind of music you want to play. Like I don't feel like we write songs to sound like anything that has come before us but we are heavily influenced by old heavy metal , it's what we love so that is what comes out of us.
9. Do you believe that Bandcamp and other Digital Platforms help the new Heavy Metal Bands? Which, do you think, is the ideal way for a Band to promote its work?
I suppose Bandcamp is pretty helpful to all kinds of bands.It's a bummer the digital platforms like Spotify etc. still don't make it a priority to pay bands fairly to play their music. You really don't make shit having your music on those sites but unfortunately there is not much of an alternative if you wanna get your music to as many people as possible. At least with Bandcamp more people seem to buy your music more often.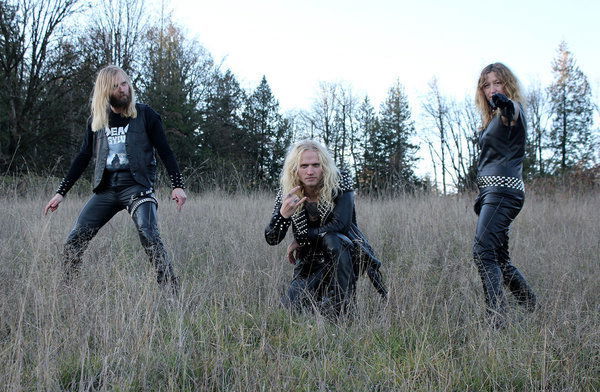 10. Tell us a few things about the New Underground Metal Scene in Canada (Bands, Fanzines, Webzines, Metal Clubs etc.)
There is a ton of metal shows here in Vancouver, it's great! So many different kinds of bands, lots of cool smaller festivals, like the modified ghost festival and another perfect day fest. unfortunately in the past decade so many clubs have shut down here due to super high rents and shitty landlords, neighborhoods getting gentrified. Lots of old venues have been knocked down to make room for condos. and now with the pandemic taking a toll on the music scene in general i guess we will see which ones will survive. Hopefully sometime soon live shows will start happening again.
11. Do you know anything about the Hellenic Metal Scene?
Unfortunately not too much. We would love to come and check it out!!
12. What are your future plans?
Well we were supposed to tour Sweden last month and play MUSKELROCK, unfortunately it didn't happen so hopefully next year! We have a 4 song EP almost ready to roll so that should be coming out in the next little while. Other than that, more rock and roll! looking forward to when we can play again live!
By Steve the Filthy Dog.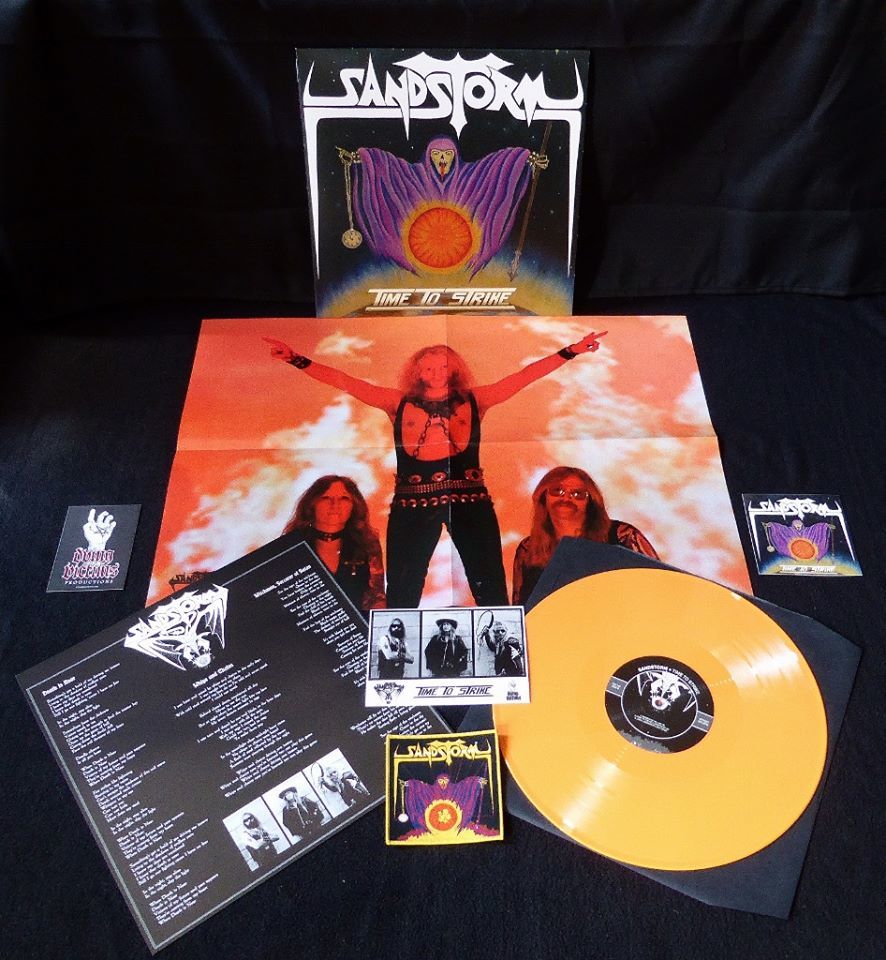 SANDSTORM CONTACT:
https://hotrockinsandstorm.bandcamp.com/releases
https://www.facebook.com/hotrockinsandstorm/