!!!DARK HEAVY METAL FROM FRANCE!!!
We had a conversation with Amphycion.Enjoy!
Welcome to the FILTHY DOGS OF METAL Webzine.
1. Tell us a few things about SACRAL NIGHT (Members, Starting Year etc).
Sacral Night was born in 2017, following my departure from Necrowretch (Death Metal) I decided to play a Heavy metal blackness, which highlights a cohort spilling the blood of children to wash the corpse, purifying its dead goddess in order to revive Her! ...following a mysterious solar adage.This band was born from the desire to work together with Antoine Volhard (Electric Shock / Silverwind), it pushes the limits of heavy metal, at the frontiers of Death / black sometimes, because of its macabre words & energy.The essence of the band is based on the morbid feeling, a particularly theatrical music.For the 1st EP, friends collaborated to give birth to "Darkness Process" released by Inferno Records in 2018 with Mick (ex-Lonewolf) and Morkk (ex-Necrowretch / Sanctuaire).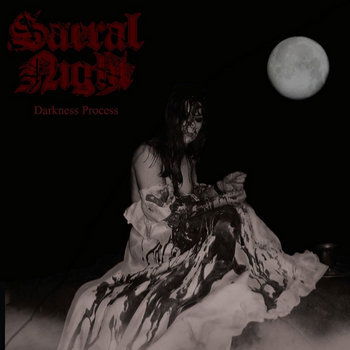 2. In 2019 you have released your album ''Ancient Remains''. What was the Feedback from your audience as well as from the Press?
After an interesting introduction with very good feedbacks concerning "Darkness Process" we signed with Metal On Metal Records. The album sold quite well, but the departure of Antoine disturbed a few medias, despite a majority of positive reviews (Metalian, Rock Hard ...) The album was not always understood and did not have the expected echoes in Europe. In fact, the band had made quite a reputation quickly and played at various interesting festivals (Courts of Chaos, Samain Fest, No Compromise etc.) However, in only 3 years of age the band is on a good dynamic, several important labels having been interested in the project.The album was released on tape by Ancient Evil Records and on LP by the French cult label Adipocere Records (Moonspell, Forgotten Tomb, Nehemah...)
3. Label or DIY and why?
Label, it's important to work with a professional approach. Bands need help from structures which can bring them some visibility and bring back some of the investment we put in our music.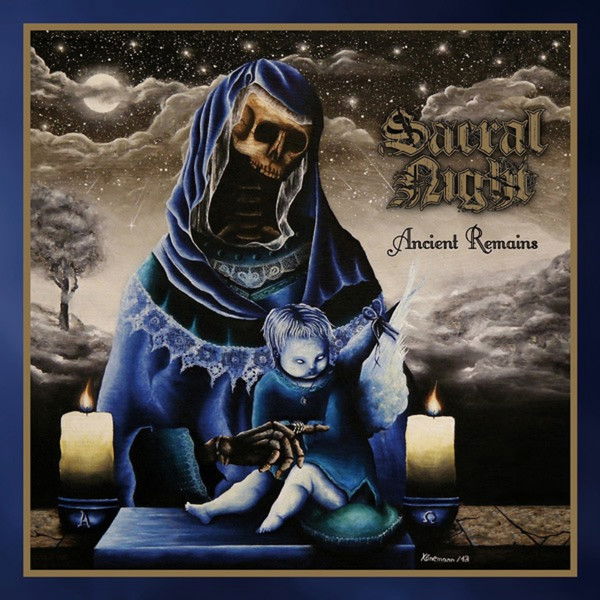 4. Do you prefer Vinyl, Tape, CD or Digital Format and why is that?
My favorite is the tape for the analog sound! And I love the shape. Even if CD is also important as it's the last physical format.My first purchase was Trust and Iron Maiden on tape, I was 10 years old and I'm still nostalgic!
5. Your music style is Heavy Metal. Which are your main influences (Favourite Artists / Bands etc.)
I mainly listen to AOR, Glam Rock, Heavy Metal and some few times extreme metal like French scene from the 90s (Seigneur Voland, Celestia, Antaeus...).My favorites bands are Dokken, Lizzy Borden, Firehouse, Magnum, Van Stephanson, Triumph, Grim Reaper, Sortilège for example !
6. Which things, do you think, a Band should sacrifice in order to succeed? Have you ever sacrificed anything in your life for a better future of your Band?
I usually spend one or two hours daily on my music. It is a vital part of myself. As vital as its my personal catharsis, an exorcism of my inner torments...We're working on the band evolution, we constantly question ourselves to get better and get further than just the French underground. It's not about forgetting our roots but confront ourselves to the European scene, which is not that easy when you come from France.
7. Describe your ideal live show as a performance Band. Have you already experienced that?
We play with a full stage decorum: cemetery crosses, golden blazon, Greek column, skulls, candle holders... I'm quite happy about it. I really hope we can bring that show into an European fest soon!We already had quite a few intense stage experiences like during Courts of Chaos when we threw a real (deceased) snake at crowd.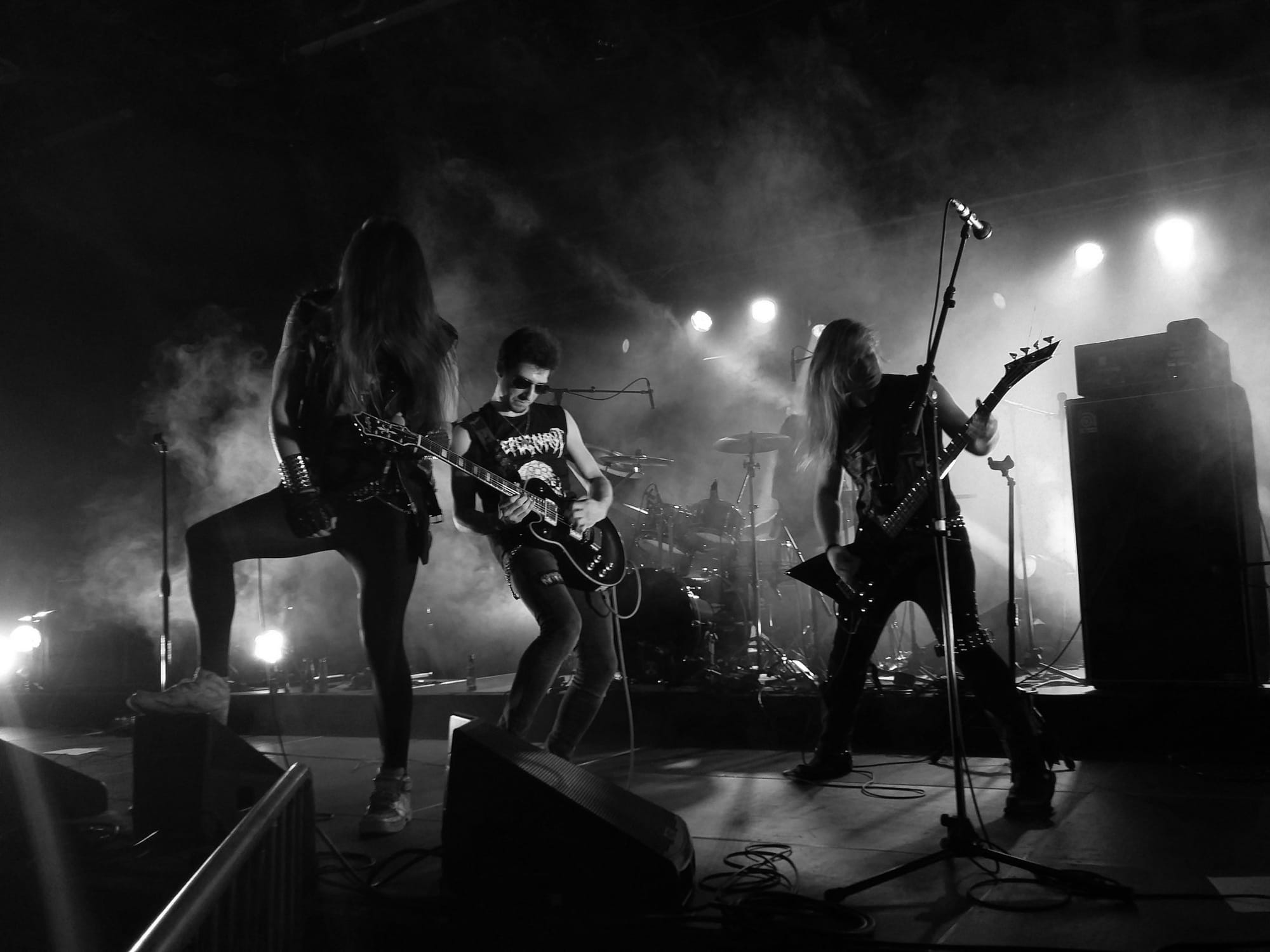 8. Which attributes, do you think, that a new Heavy Metal Band should have in order to gain identity and be unique?
Spill their guts out throught their music, get as far as they can, avoid doing anything and everything. Work on their instrument to get better instead of just playing "Hard" to make friends... Instead, get an original concept and back it up, not becoming another Watain, Marduk, Maiden, whatever clone...
9. Do you believe that Bandcamp and other Digital Platforms help the new Heavy Metal Bands? Which, do you think, is the ideal way for a Band to promote its work?
Bandcamp is a cool platform since I think the music quality itself is only 30% part in a band success. Promotion is really important and sadly, I'm not the best for this... So I get help.
10. Tell us a few things about the New Underground Metal Scene in France (Bands, Fanzines, Webzines, Metal Clubs etc.)
The French underground is made from a lot of low IQ individuals but fortunately, there are still some key players who fight for the bands and have a meaningful life outside of the "scene"... That's really important.There are still bands such as: Necrowretch, Skelethal, Hexecutor, Tentation, Meurtrières, Stonewitch... Metal Witchcraft as a fanzine, venues such as Rock'n'Eat in Lyon or Brin de Zinc in Chambéry which do a lot for the French underground.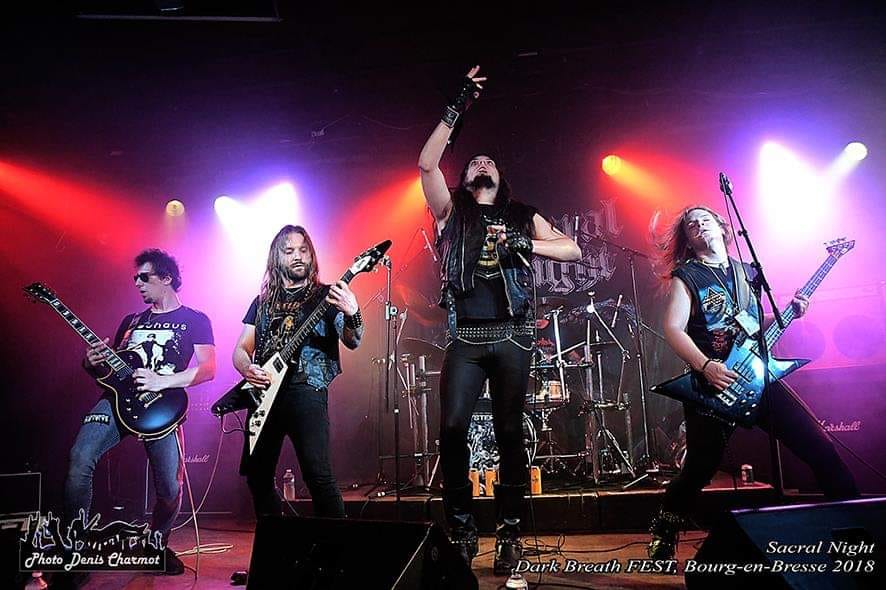 11. Do you know anything about the Hellenic Metal Scene?
I played once in Greece with my old band Sanctuaire at Up the Hammers Fest (Hail Manolis!) and I really like the Greek scene like Yoth Iria, Rotting Christ, Necromantia...
12. What are your future plans?
A new mini album (written in French) which will be mixed and mastered in Greece, for the anecdote, by G. Emmanuel (Lucifer's Child / ex-Rotting Christ). Also our second album is planned for 2021, it's gonna be in a more Heavy Metal and cosmic way.
13. Thank you very much for your time & Keep up the good work! The closure is yours
Long live your zine! Till we cross path some day!
By Steve the Filthy Dog.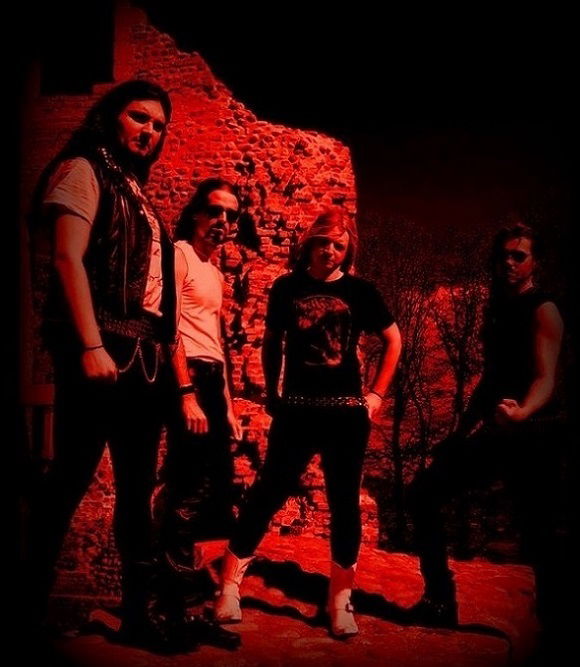 SACRAL NIGHT CONTACT:
https://sacralnight.bandcamp.com/
https://www.facebook.com/SacralNight/
https://www.inferno-records.net/