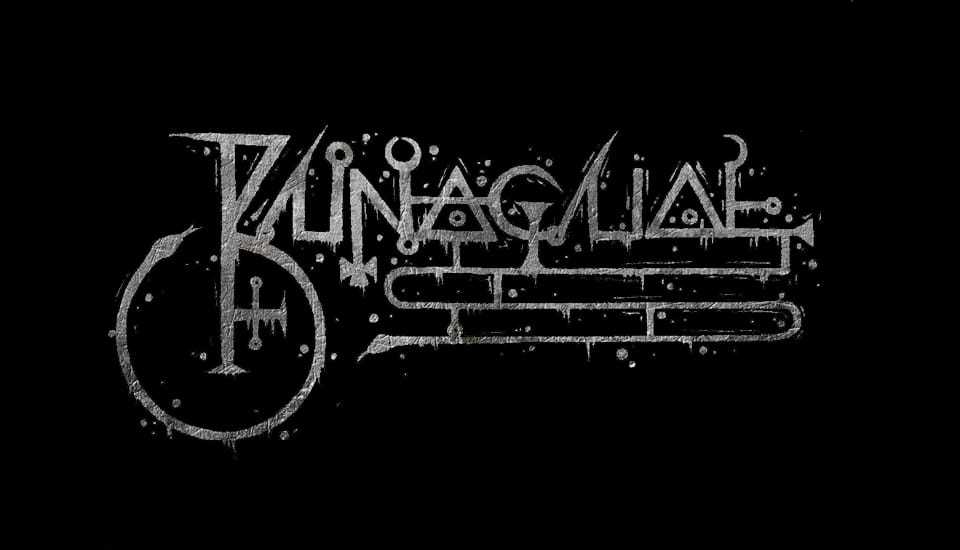 !!!MEXICAN HEAVY/OCCULT ROCK!!!
We had a conversation with RUNAGUAL.Enjoy!
Welcome to the FILTHY DOGS OF METAL Webzine.
1. Tell us a few things about RUNAGUAL (Members, Starting Year etc).
Runagual was created at a night's ritual on 21st of December,2012, as part of the Mayan's return of the Dragon's prophecy. It was an acoustic project at first (Umpa Lavaniegos- guitar and vocals). In 2015 it transformed into an Occult Rock band with Daniel Garcia in drums and Gus "Sorrow" Lopez in Bass and backing Vocals. The current line up was formed in April,2019, with Juan Badillo in drums, Umpa in guitars and lead singer, and Gus in bass and backing vocals.
2. You have released your EP ''Rock Ritual''. What is the feedback from your audience as well as from the press?
The new EP is titled "Rock Ritual II". The first part came out on 20th of April,2017. This second part was out on 13th of March, 2020, but was published some months later.It's got a great response, and we've read plenty positive comments about the band's sound evolution.The band transforms adding up strength, it started as acoustic folk, went to Rock&Roll, until solidifying a heavy metal sound, just as the early genre bands did in the 70's.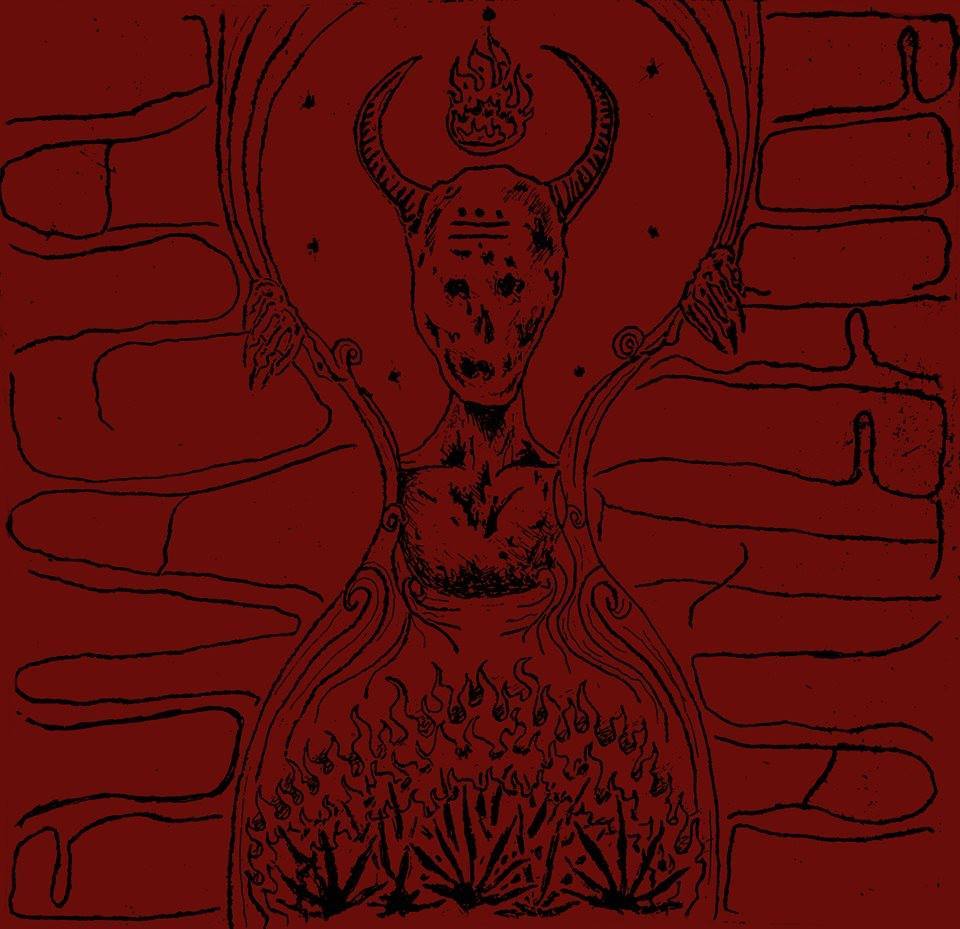 3. Label or DIY and why?
We're doing everything by ourselves at the moment. When time comes, we may sign with the label that best fits our profile and needs.
4. Do you prefer Vinyl, Tape, CD or Digital Format and why is that?
Physical material is always more attractive than digital, but nowadays, it's more practical to use digital formats to move music. Vinyl has a warmer and surrounding quality; and tapes are always practical and melancholics. CDs are the most practical way to sell as merch during concerts.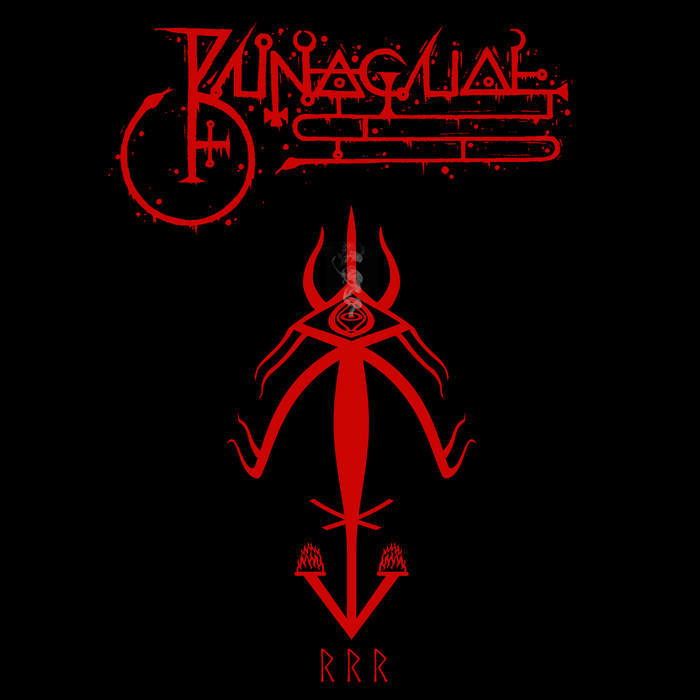 5. Your music style is Heavy/Occult Rock. Which are your main influences (Favourite Artists / Bands etc.)
We are a Rock Ritual band. It's a combination of Occult Rock, Heavy Metal and dark influence of Gothic, Black and Death Metal. These last genres may not be present in our music, but in our influences.Important bands that have influenced us are Black Sabbath, The Devil's Blood, Therion, KISS, Judas Priest, Venom, Bathory, Darkthrone, Deicide, Nick Cave and the Bad Seeds… we have very different music tastes, that's what makes a great combination.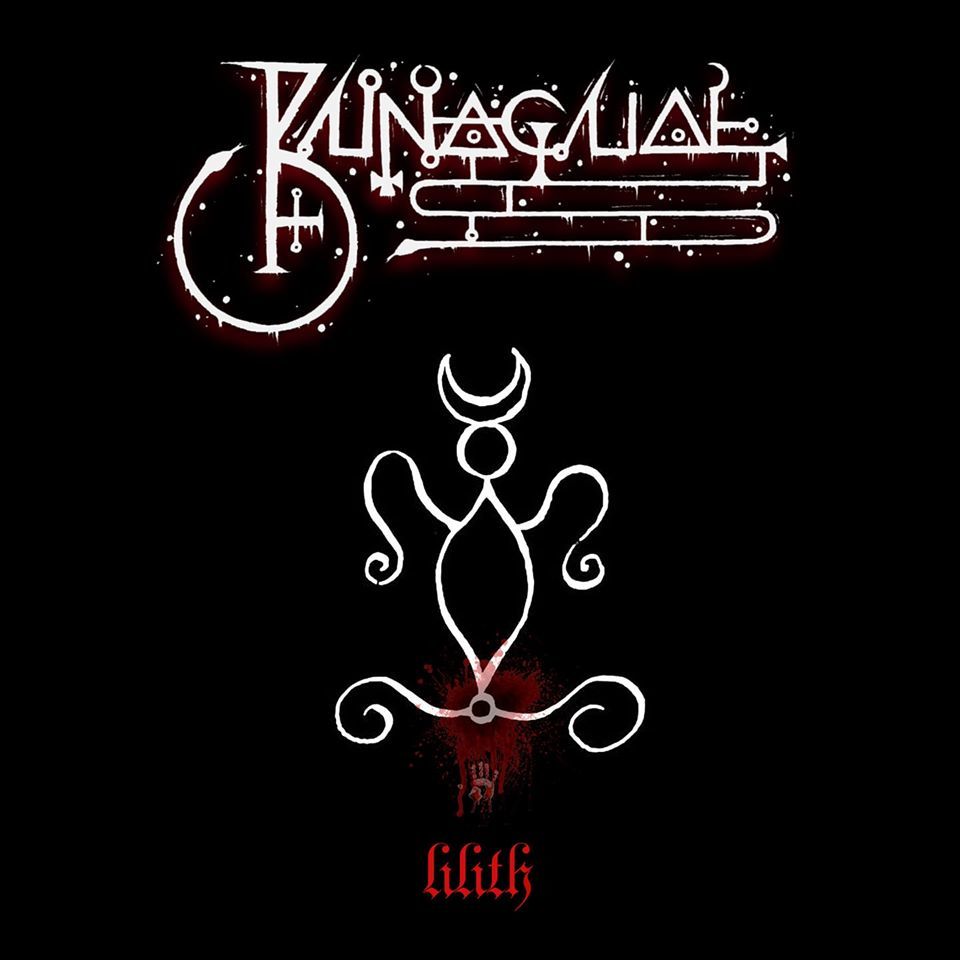 6. Which things, do you think, a Band should sacrifice in order to succeed? Have you ever sacrificed anything in your life for a better future of your Band?
You must make children's blood offerings to Moloch to get what you want.Besides that, the most important thing is self sacrifice, literal and symbolic. During the whole band's history, several sacrifice rituals are done to offer blood, smoke, alcohol, and Rock & Roll to all Gods and Goddesses of Darkness.
7. Describe your ideal live show as a performance Band. Have you already experienced that?
Probably in a cave or Bunker, with plenty of fire and smoke on stage, with an offering for the Elders.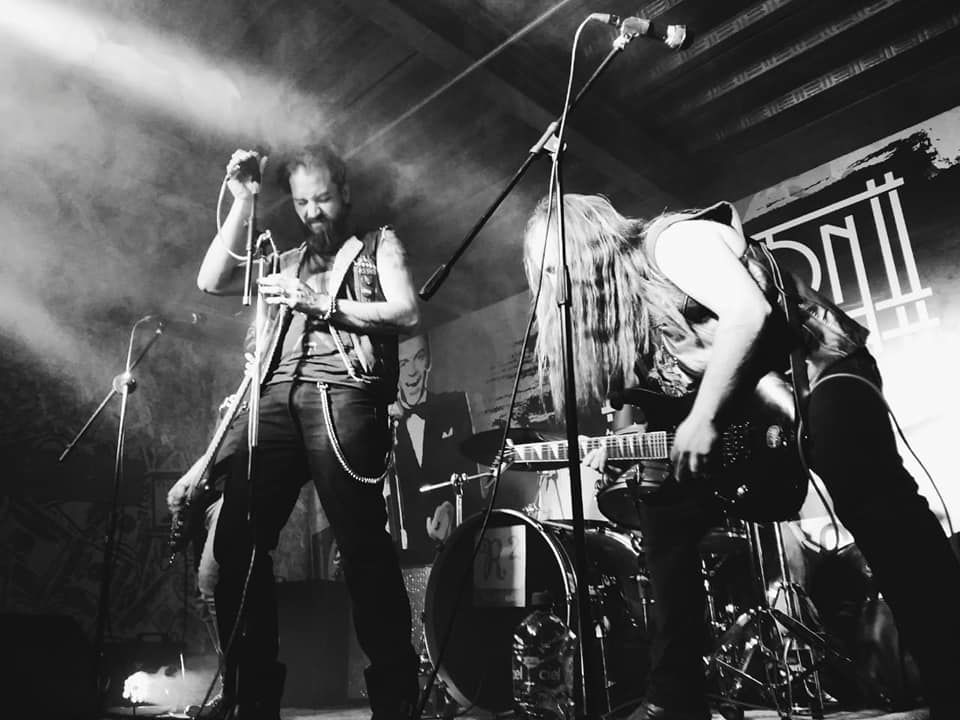 8. Which attributes, do you think, that a new Heavy Rock Band should have in order to gain identity and be unique?
Have the balls to play what comes from the heart, without pretending or desiring to be like this or that band. To be honest and original is a Mystical and magic exploration process, that manifests in the music and live performances. When you take a live show as a ritual, a new way of understanding the world emerges.
9. Do you believe that Bandcamp and other Digital Platforms help the new Metal Bands? Which, do you think, is the ideal way for a Band to promote its work?
Every digital platform works, paid or free. The problem is that there's no income, unless you're a mainstream superstar that has thousands or millions of plays.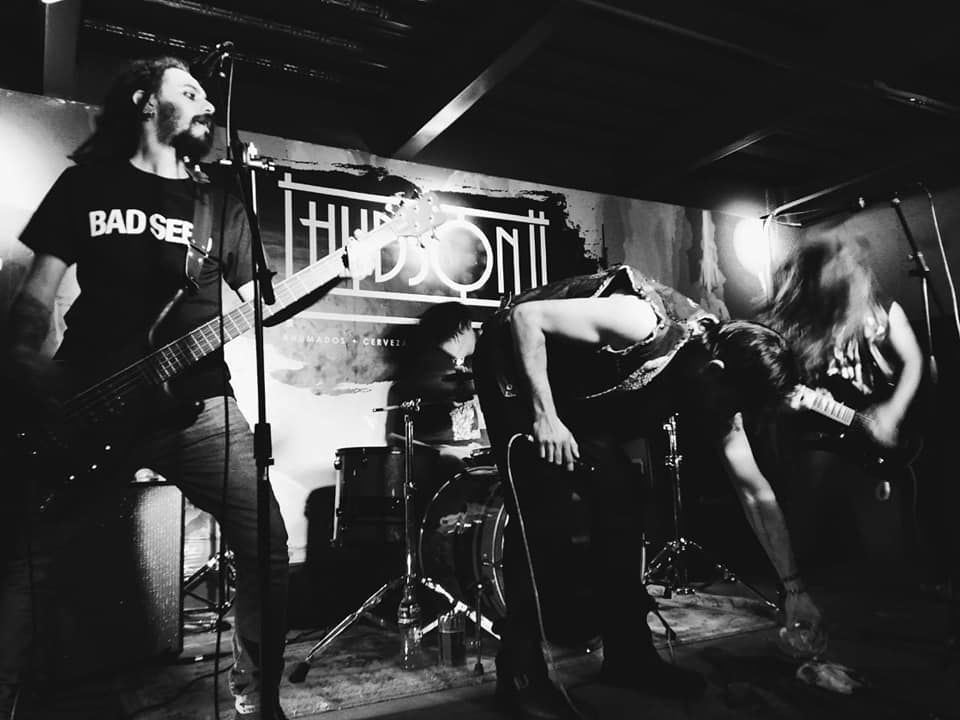 10. Tell us a few things about the New Underground Metal Scene in Mexico (Bands, Fanzines, Webzines, Metal Clubs etc.)
Underground scene in Mexico has existed since the early 80's and has never extinguished. It's transformed and adapted to the moment's needs. In big cities like Mexico's City, Monterrey, Tijuana and Guadalajara there's a lot of movement and support, even though most of them are still old school bands. There aren't many new bands or young people interested. The metal culture has lately focused on International massive festivals. We hope to play in one soon.
11. Do you know anything about the Hellenic Metal Scene?
Yes, there are two really good bands that we've listened to for years. First there's Rotting Christ, their music has been an influence for years, and I respect their dark satanic vision combined with other cultures' elements, and especially their Greek mysticism vision. Another excellent band is Serpent Noir, actual emissaries of Draconian Occultism in black and experimental metal, to give a name to it. They have great songs and lyrics. We'd love to discover more bands from your country!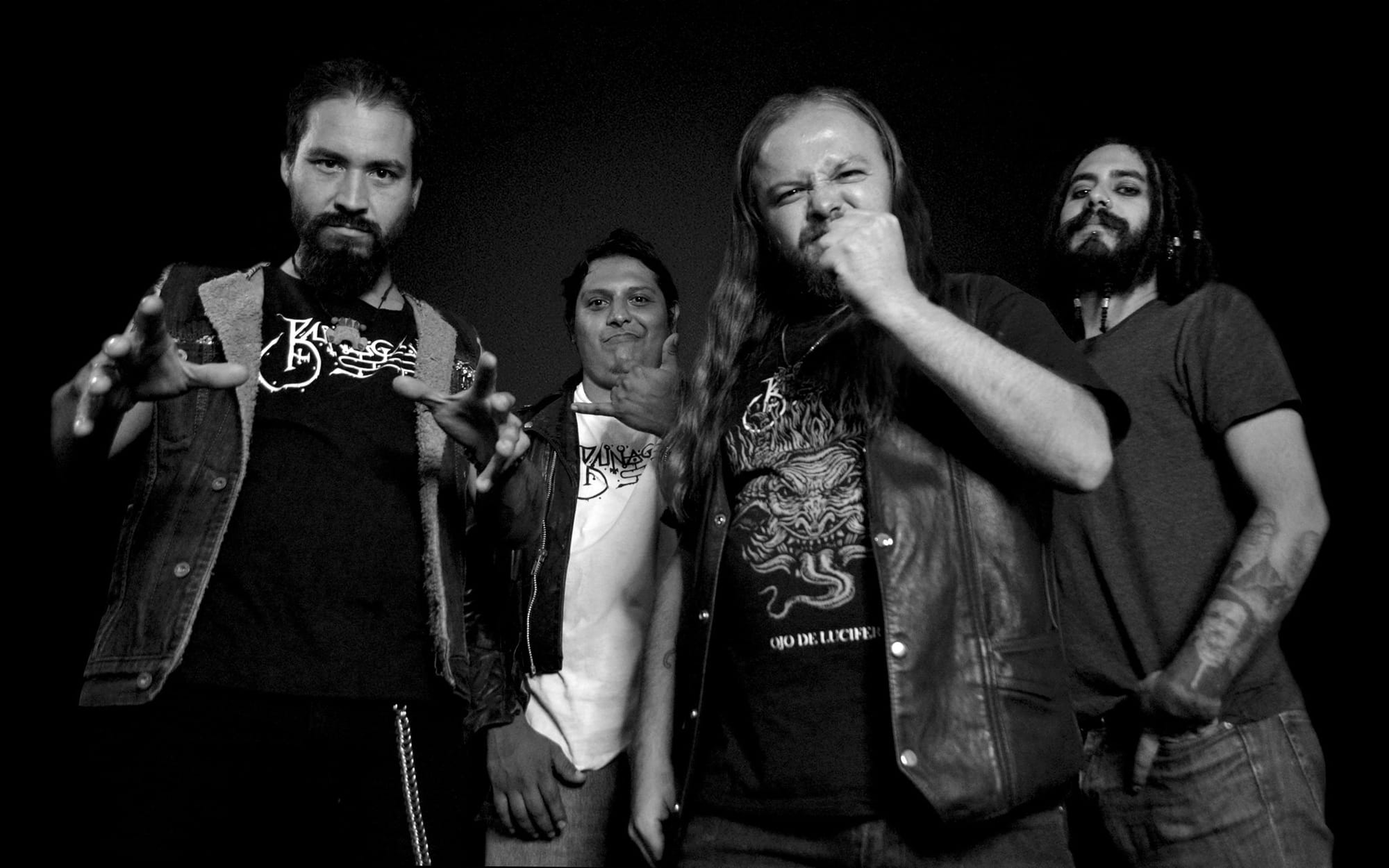 12. What are your future plans?
Continue to live the apocalypse and wait for this almost finished eon's destruction. For the time being (and not being), we're working in new material to enter the studio as soon as possible. The new songs are heavier, darker and daring. Regarding live performances, we're in the uncertainty of how everything's going to work, locally and throughout the whole world.
13. Thank you very much for your time & Keep up the good work!
We're really pleased to have our music at the other side of the Ocean, and thank you for considering us, and we wish you the best, you filthy dogs! Let the Nagual be with you and guide your hearts!
By Steve the Filthy Dog.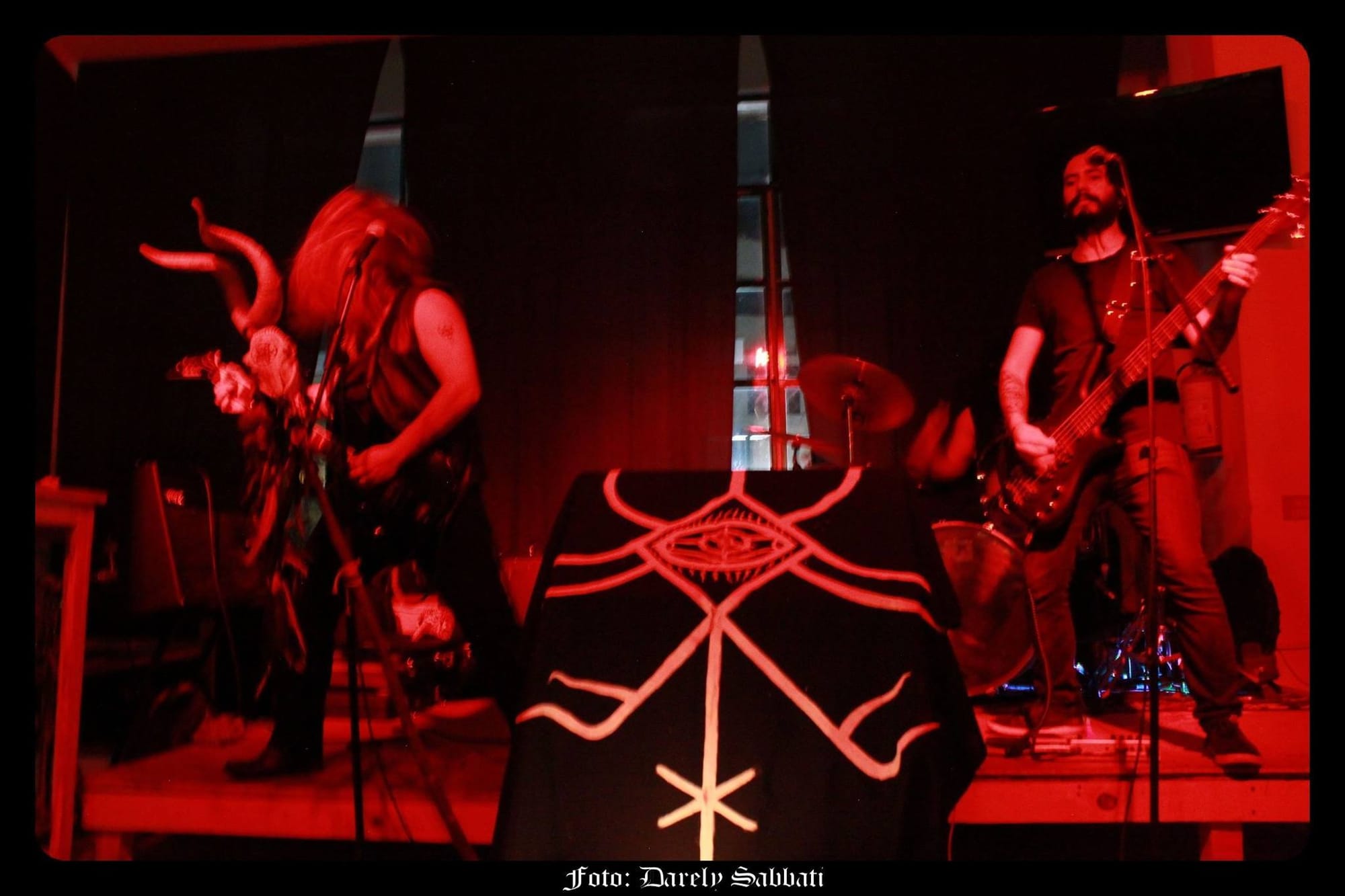 RUNAGUAL CONTACT:
https://www.facebook.com/Runagual/
https://runagual.bandcamp.com/album/rock-ritual
https://soundcloud.com/runagual?fbclid=IwAR2bI8H0QKre9mCzrZeU6sXDRZx-JjPggkYsnHXLGw1mUfBphRXSdQoX7-Y