!!!HEAVY METAL FROM FINLAND!!!
We had a conversation with Tero (Guitars). Enjoy!
Welcome to the FILTHY DOGS OF METAL Webzine.
Tell us a few things about ROCKATANSKY (Members, Starting Year etc).
Rockatansky was founded in 2020 by Juuso and me (Tero) in aim to protect the life and spirit of the truest form of heavy metal. In the beginning we had hard time finding musically righteous or dedicated enough players for the group but in the next year (2021) we had the luck to find then-strangers Jussi for vocals and Tatu for the bass. Later that year we had another stroke of luck, as drummer Otto came along, who was already known by the founders from the childhood. With this lineup we've come to form a pretty solid group of great players and the shows we've been playing we've had really great feedback.
You have recently released your demo ''Show of Force''. What is the feedback from your audience as well as from the press?
From audience reactions we can only assume that we are on the right path. The feedback has been really positive and we think we may have actually gained some true fans already. The press reaction stays mainly unknown because of our minor media presence but the few cooperation requests we've got has been mainly positive. We are also open for requests about cooperation in the future.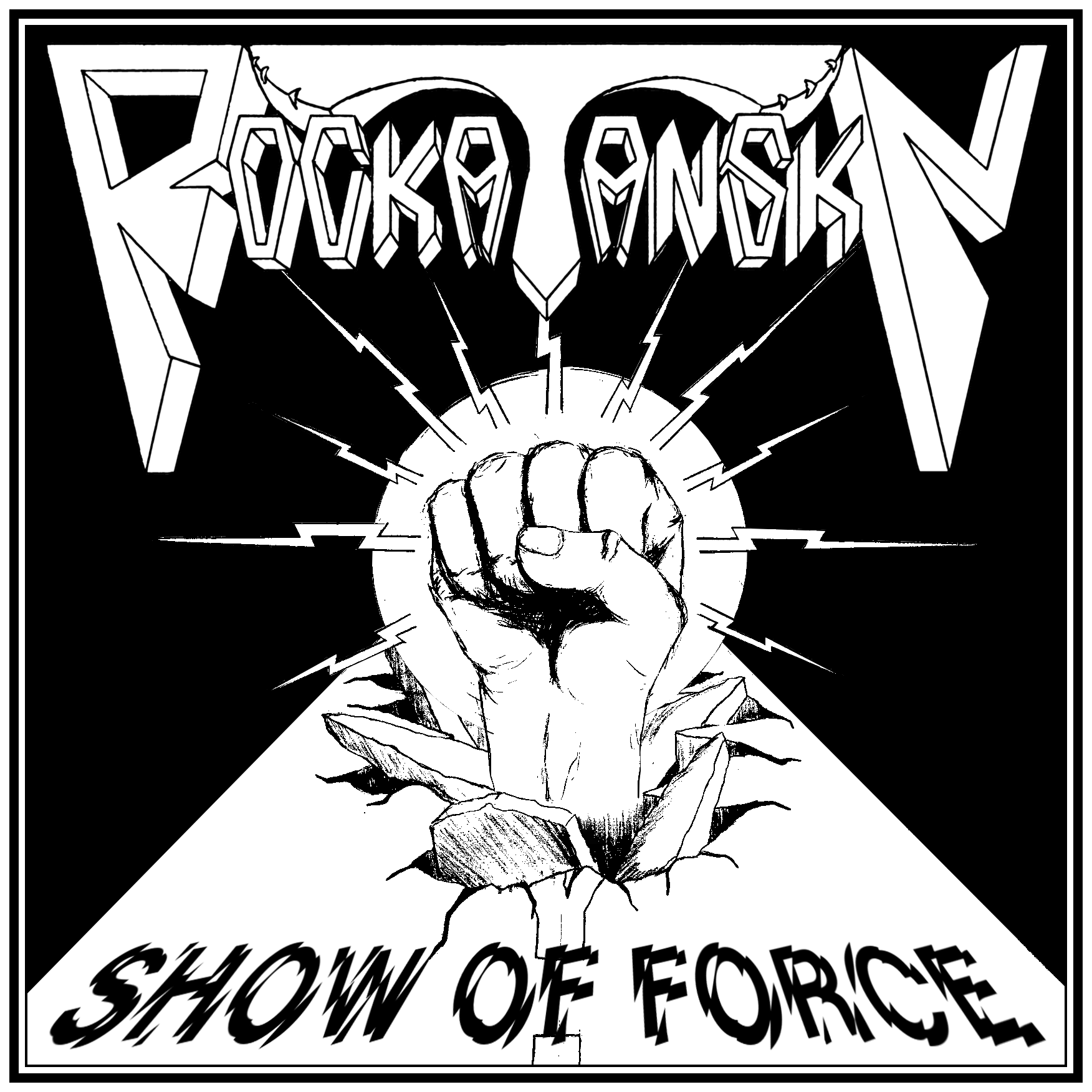 Label or DIY and why?
In our case we think the DIY is our way to go for now, mainly because we've not been offered any kind of deal yet. I think we are going to see what kind of reception the demo gets and also we are still kind of refining the band tonewisely along with other minor things. However, if the right label would happen to notice and are willing to work with us, we would be more than happy to do some work together. We do have a lot of material and we are planning to record an album in the future and for that, all kind of support is welcomed.
Do you prefer Vinyl, Tape, CD or Digital Format and why is that?
Digital format is undisputedly the most important format for getting your music heard and noticed, and also it is the most convenient way of listening and sharing music nowdays. Howerer for me the analog formats have their own kind of feeling and the physical collectible value. I think the music actually sounds softer in the analog formats and in vinyl you can enjoy the cover art more. CDs on the other hand are low on cost to produce and the most practical way of spreading the music on physical format, which is why we released our demo that way too.
Your music style is Heavy Metal. Which are your main influences (Favourite Artists / Bands etc.)
We draw influences strongly from early 70's hard rock & heavy metal music and NWOBHM. We also listen to a lot of new wave's traditional metal bands. To name a few important bands that has definitely affected our sound; Judas Priest, Heavy Load, Accept, Thin Lizzy, Running Wild & Iron Maiden.
Which things do you think a band should sacrifice in order to succeed? Have you ever sacrificed anything in your life for a better future for your band?
It takes very much of your time and effort even if you're not going to succeed. Let's just say it is very time-consuming and you'll probably be spending most of your spare time for the band if you are willing to achieve something. Not to mention the financial effort as in the beginning it is most likely going to be a good gig if you can cover your expenses. As a band we all have sacrificed something from our personal life to keep this thing going. I think you really have to like this to be able to handle it in the long run.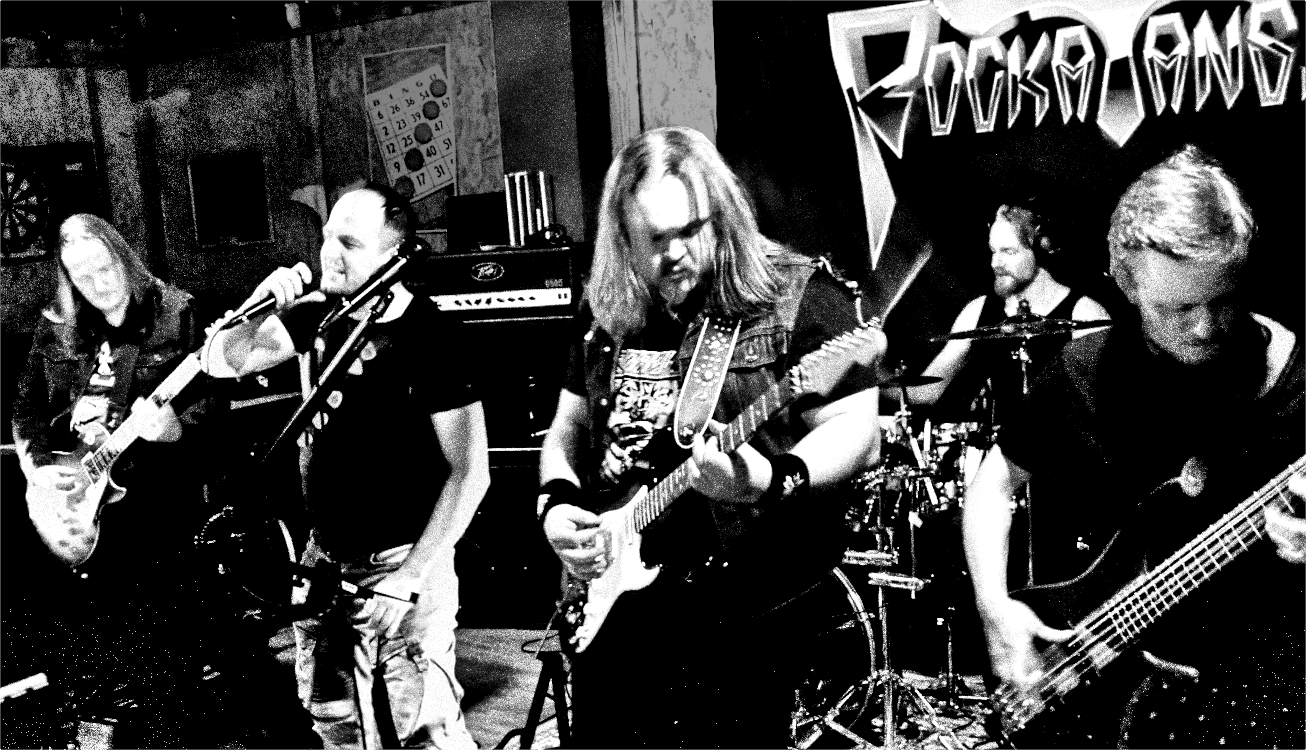 Describe your ideal live show as a performance band. Have you already experienced that?
The ideal live show would be the one which the right audience finds it's way on. Nothing can beat the feeling of playing for energetic crowd of people who actually enjoys the music. We have already played a couple of very great shows in the past but hopefully the best is still ahead of us.
What attributes do you think that a new Heavy Metal Band should have in order to gain identity and be unique?
We know that's a cliche but you have to know what you want to express and how you want to do it. There is not a correct answer for this. You just have to do your thing and see what it brings. The least of a option is to try to be something you are not.
Do you believe that Digital Platforms help the new Heavy Metal Bands? Which, do you think, is the ideal way for a band to promote its work?
Yes I think it helps a lot. The bands have many channels to promote their work and it is made very easy to get your products available. On the other hand there is the difficulties for bands to stand out from the masses and to be recognized for their efforts. I don't really know which is the best way to promote your work, but I think it's very strongly associated with the digital platforms, like social media and things like that. You just need to stand out in some kind of an original way to get noticed.
Tell us a few things about the New Underground Metal Scene in Finland (Bands, Fanzines, Webzines, Metal Clubs etc.)
We are not very familiar with the scene to be honest. All I know that there is a lot of great bands that are not so visible and are yet to be known. For the clubs I think in Finland there is very limited amount of live venues and I'm afraid that it's not going to a better direction in the future. Especially the traditional metal in Finland is not so big of a deal.
Do you know anything about the Hellenic Metal Scene?
Not so much really. Our vocalist Jussi said that he has been listening Firewind, a Greek power metal band. I have also listened Black Soul Horde's Horrors from the Void album in the past, which is in my opinion a great record.
The last 3 years, worldwide in the world, we have faced many dark, strange & new situations in our everyday life (covid, lock-down etc.) Did all of this affect you positively or negatively?
I have to say that it wasn't all bad as you'd expect, because without the lock-down there would have been a chance for this band to never been formed. The band idea was in our minds already but during the lock-down there was time to think things through and start the whole thing. We also listened to a lot of great music and we were so loaded with inspiration as we got our new songs arranged and got plenty of time to rehearse as a band. On the flipside now when everything is opening up it is a solid competition since all the bands are seeking opportunities to go out and play live.
What are your future plans?
For now the goal is to get the demo heard by the right audience and see what kind of reception it gets. Also it goes without saying that we are willing to record an album in the future, but it is not planned any further yet. Of course we also hope to continue playing live shows more in the near future, since it is the best thing in this business.
Thank you very much for your time & keep up the good work! The closure is yours.
Go check us out on Bandcamp and YouTube. And if you like, consider following us in the social media platforms, so you know what we are up to. Your support is the greatest motivation! Thank you for having us and keep on fighting for true metal!
By Steve the Filthy Dog.
ROCKATANSKY CONTACT:
https://rockatanskyofficial.bandcamp.com/album/show-of-force
https://www.youtube.com/watch?v=JQGllhCcWc0&ab_channel=Rockatansky
https://www.facebook.com/rockatanskyofficial
https://www.instagram.com/rockatanskyofficial/