!!!POLISH HEAVY METAL!!!
We had a conversation with ROADHOG.Enjoy!
Welcome to the FILTHY DOGS OF METAL Webzine.
1. Tell us a few things about ROADHOG (Members, Starting Year etc).
Roadhog was founded in 2012. The lineup had been constant until last year, when we changed the drummer. New lineup is: Krzysztof Tabor – bass & vocals, Przemys³aw Murzyn – guitars, Maciej Szupik – guitars and Karol Garbiarz – drums.
2. In 2017 you have released your album ''The Oppressors''. Have you prepared anything new since then?
The music for new album is already written, we all practice a lot to make new songs as good as possible and release the best polish heavy metal album of 21st century.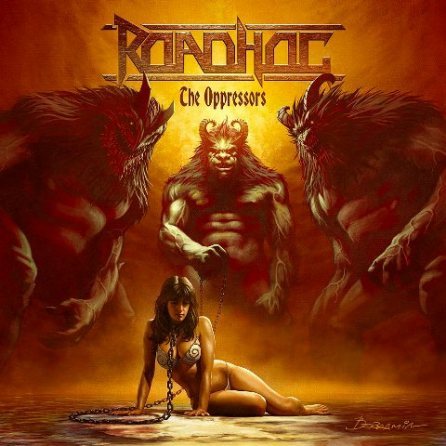 3. Label or DIY and why?
Label. It just make it easier to promote our music among the heavy metal fans.
4. Do you prefer Vinyl, Tape, CD or Digital Format and why is that?
CD is the most universal physical medium, vinyls and tapes have some "analog magic" and digital format is a standard nowadays, so why not all of them?
5. Your music style is Heavy Metal. Which are your main influences (Favourite Artists / Bands etc.)
We are inspired by many. It's hard to name them all. Our common influences is hard rock and heavy metal in general. We do prefer old-school stuff.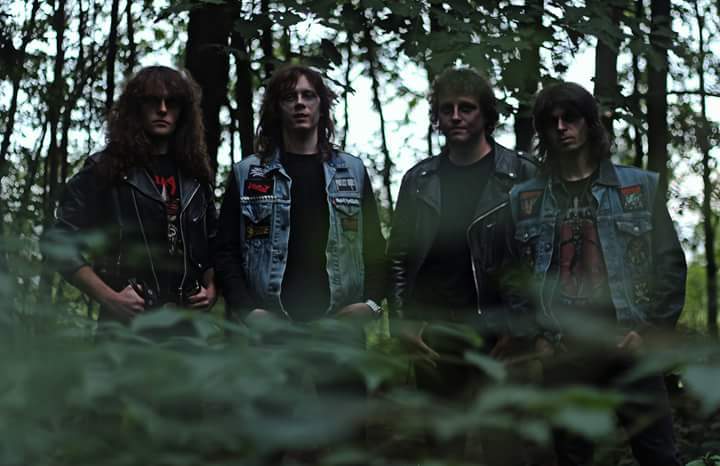 6. Which things, do you think, a Band should sacrifice in order to succeed? Have you ever sacrificed anything in your life for a better future of your Band?
It's hard sometimes to bring together things like band, job, family... But if you love what you do there's always way to do that. Always. Passion tolerates no excuses.
7. Describe your ideal live show as a performance Band. Have you already experienced that?
We experienced many concert situations. Some gigs were better or worse organized but great concert is always when the audience is enthusiastic. That's most important!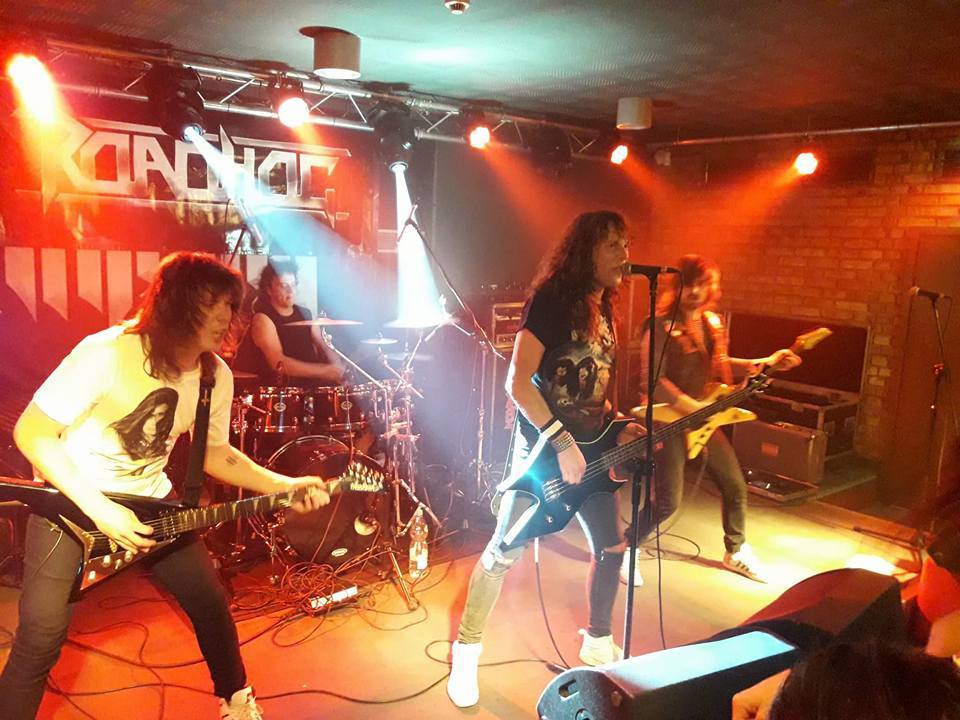 8. Which attributes, do you think, that a new Heavy Metal Band should have in order to gain identity and be unique?
To be memorable you don't have to be super unique. Only what you need is well written catchy songs. No fillers, only killers!
If you are a new band, you probably won't have your unique style out of hand, but you can work it out by writting good songs. Songwriting is the key to be outstanding and recognisable among hundreds of new bands that release their music every day. If your songs are memorable,catchy and have powerful riffs you surely won't be forgotten.
9. Do you believe that Bandcamp and other Digital Platforms help the new Metal Bands? Which, do you think, is the ideal way for a Band to promote its work?
Of course they can. Most people nowadays listen to music via digital platforms and it is a perfect way to gain broader audience. For us ideal way to promote our work is playing gigs, because Roadhog has always been a gig-fueled machine.
10. Tell us a few things about the New Underground Metal Scene in Poland (Bands, Fanzines, Webzines, Metal Clubs etc.)
Here in Poland the Heavy Metal Scene is very little, but every year new bands and albums/demos appear, which make us look optimistically to the future, to name just a few:Gallower, Brudny Skurwiel, Axe Crazy, Boltcrown, Armagh, Savager, Aquilla, Black Hosts, Evangelist, Monasterium, Divine Weep, Haunted Cenotaph...
Poland is rather "extreme metal country", there are lots of new underground black/death metal bands, we have some underground fanzines and labels but they are mainly concentrated on extreme scene.As for traditional metal zines we have Heavy Metal Pages and Metal Up.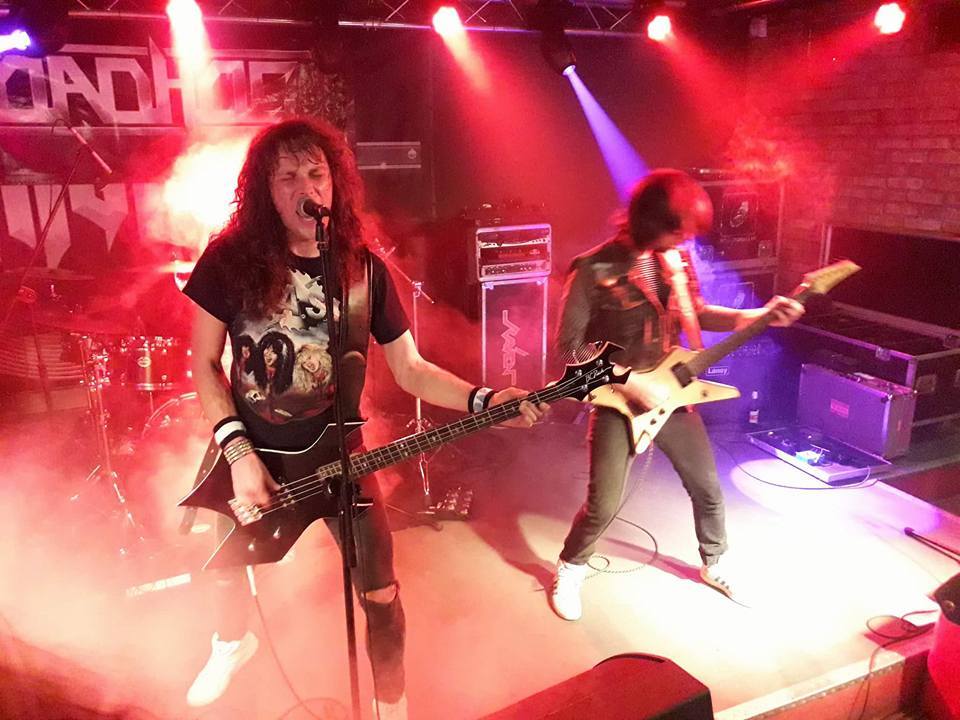 11. Do you know anything about the Hellenic Metal Scene?
Of course, we know and like Varathron, Rotting Christ, Macabre Omen and stuff like that. Greece has also huge traditional metal fanbase, which can be seen during Up The Hammers Festival every year.
12. What are your future plans?
Our plan for the nearest future is to survive the Covid pandemic and then record and release a new album.
13. Thank you very much for your time & Keep up the good work! The closure is yours.
Cheers to Hellenic Metal Scene! We would like to perform in your country one day!
By Steve the Filthy Dog.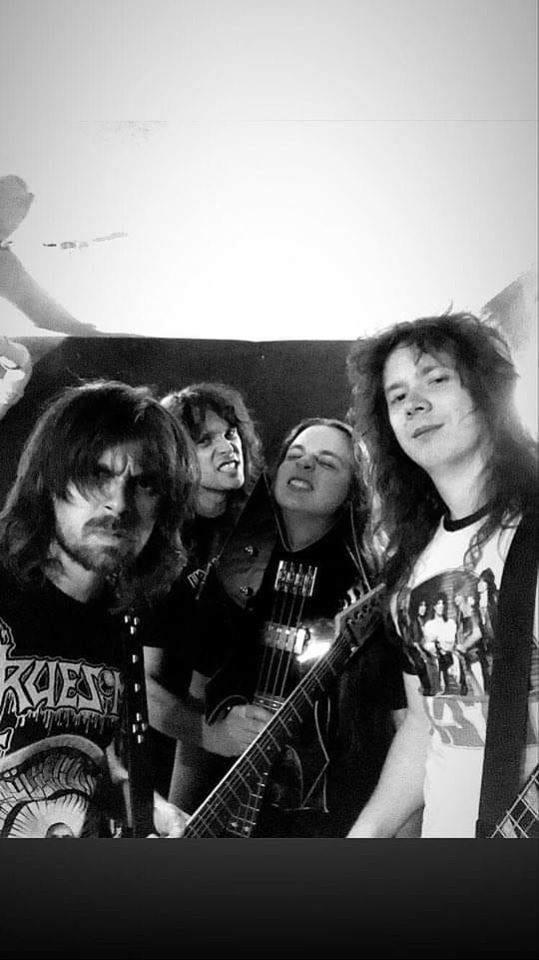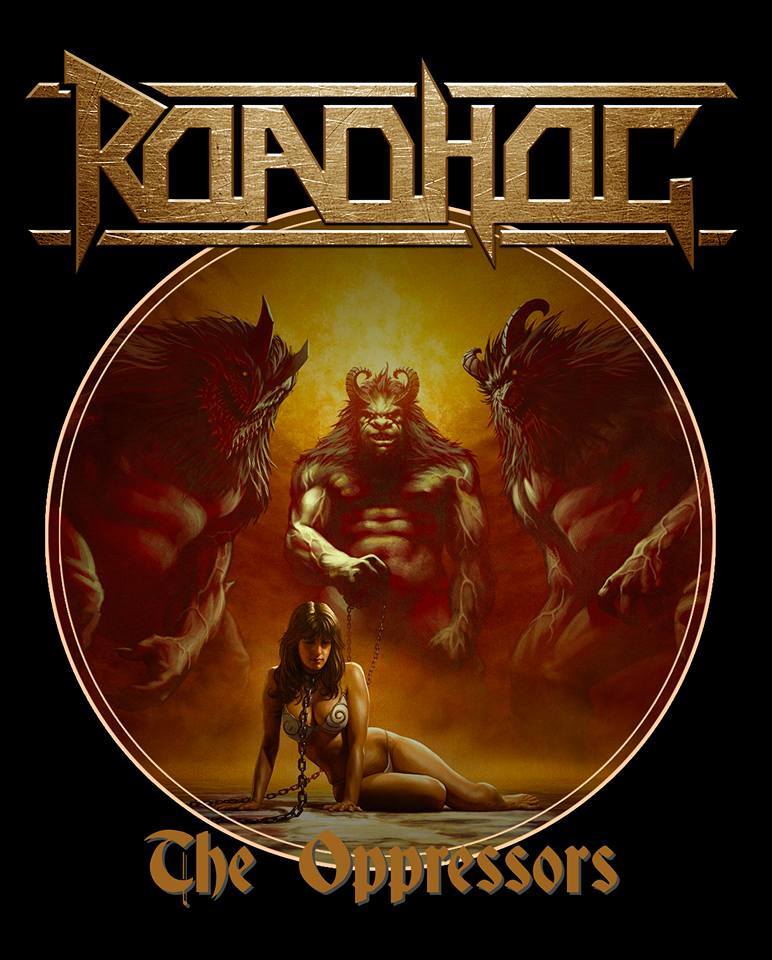 ROADHOG CONTACT: