!!!HEAVY METAL FROM MEXICO!!!
Tell us a few things about RED RIOT (Members, Starting Year etc).
RED RIOT began on late 2021 With Diego "Speeder", he approached Romeo "Zkauba" with the idea of making a new Heavy Metal band. They began laying down ideas and composing the first songs. By early 2022, they recruited Uriel "Rebel" on Drums, Angel "Steel Raven" on Bass, and Alvaro "Dharmatian" on Vocals.
You have recently released your single ''Tribunal of the Gods''. What is the feedback from your audience as well as from the press?
So far the reception has been very good! We have been able to present the singles in our local media (Radio and TV), and there have been good reviews and comments, especially emphasizing the energy, intensity and production.
Label or DIY and why?
At the moment we are completely DIY, as we are a very young band but we hope to be able to work together with a label soon.
Do you prefer Vinyl, Tape, CD or Digital Format and why is that?
Our favorite format is Tape, followed by Vinyl and CD. We believe that being able to physically have the material in your hands is an experience that Digital cannot offer. However, Digital makes it easier for us to make our music known more easily and quickly.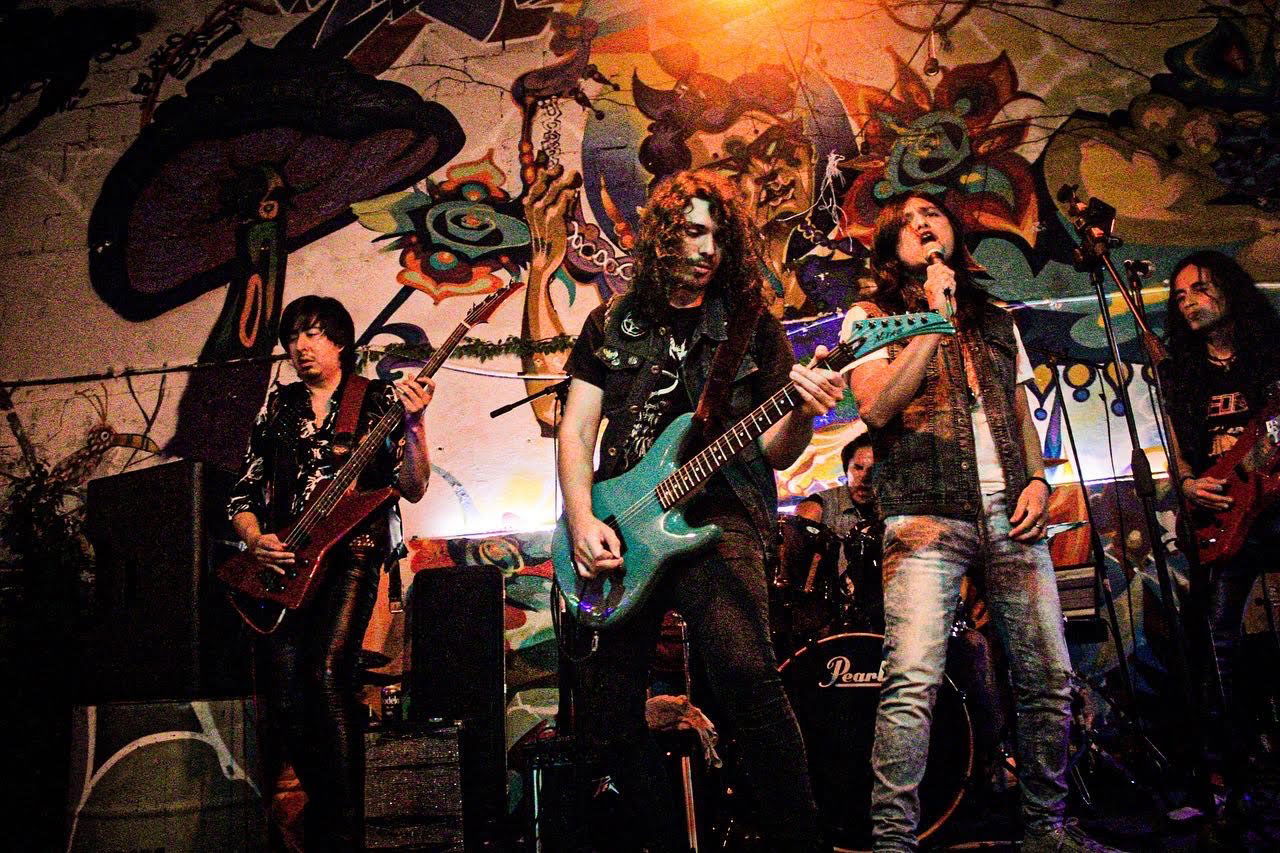 Your music style is Heavy Metal. Which are your main influences (Favourite Artists / Bands etc.)
Our main influence together as Red Riot, is the Japanese Heavy Metal style of the mid-eighties, bands like; Anthem, Gastunk, Loudness, EZO etc. Personally… Angel and Diego are the ones who are 100% True Heavy Metal. Romeo comes from the Crust Punk scene, and he brings to the table influences from bands like GISM, Tragedy, Poison Idea etc. Alvaro is a big fan of DIO, Judas Priest and Dissection. Uriel is the youngest member, so he brings much more modern influences.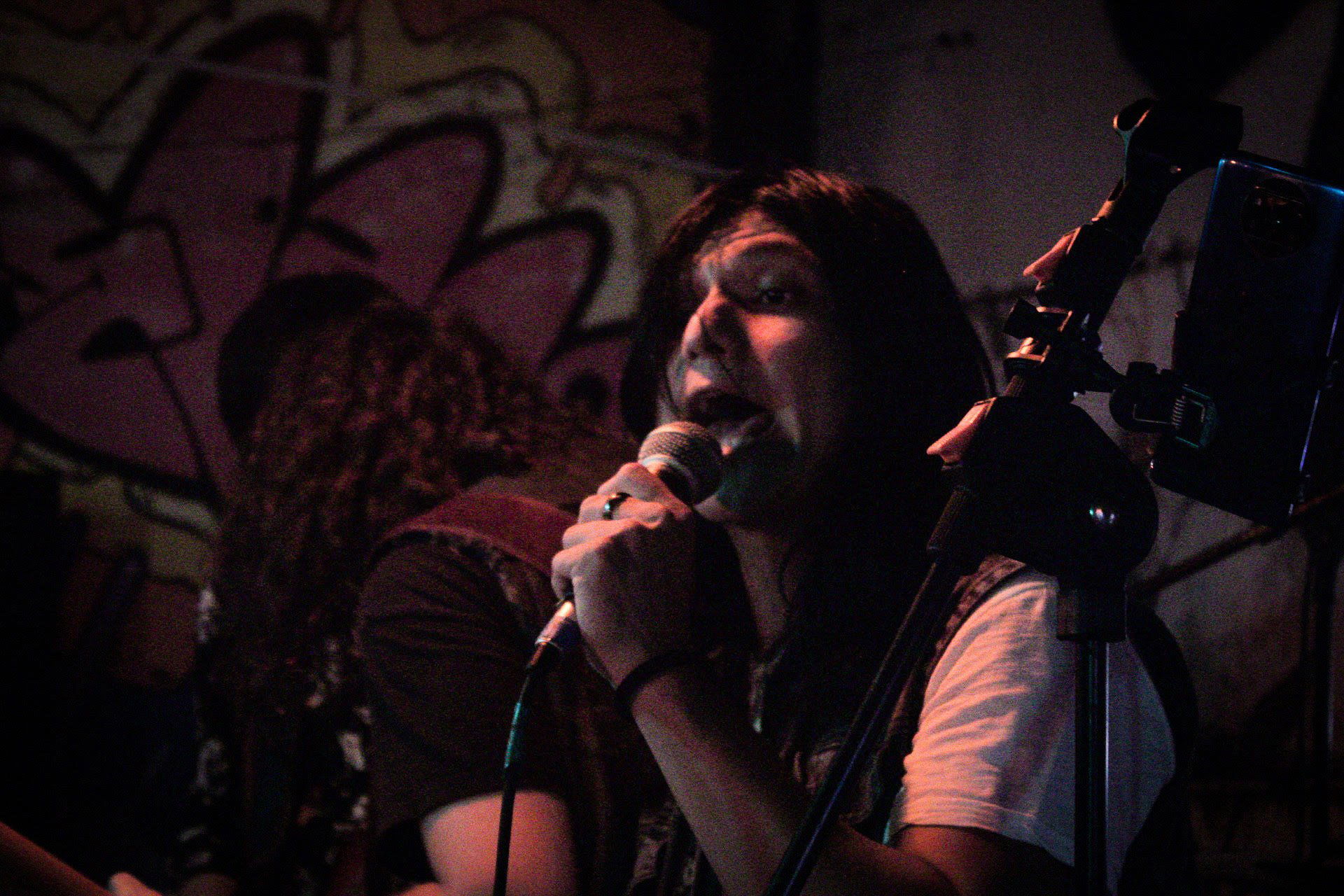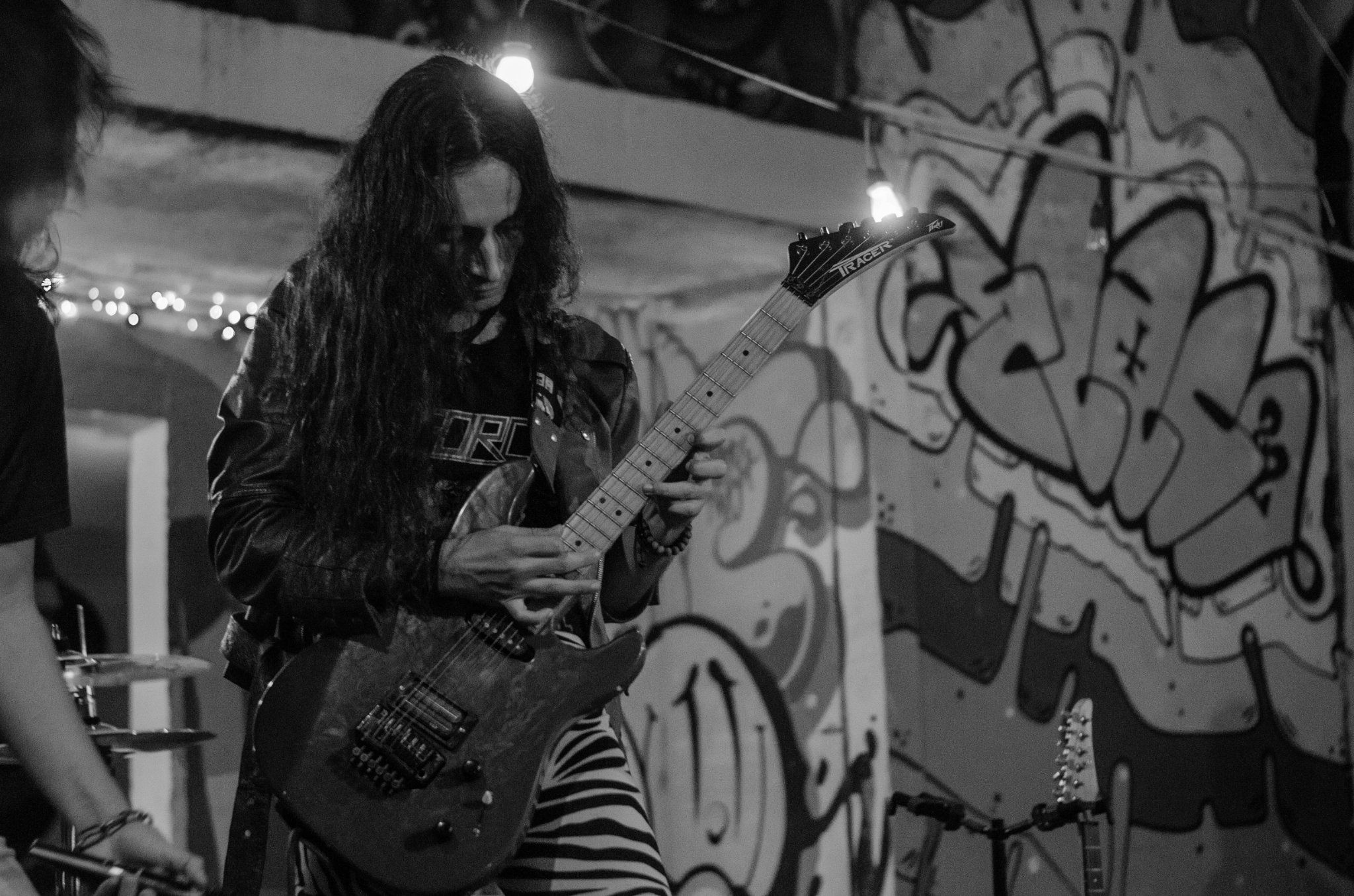 Which things do you think a Band should sacrifice in order to succeed? Have you ever sacrificed anything in your life for a better future for your Band?
We believe mainly leisure time. If you have time to play video games, or go to a bar to get drunk, you have time to practice individually and rehearse with the band. RED RIOT is very young so we haven't sacrificed anything important (yet). But, for example Romeo quit his long lasting steady job so he could be able to go on tour with his last band.
Describe your ideal live show as a performance Band. Have you already experienced that?
Our ideal Show is where it is full of heavy metal maniacs!! Fortunately in Cancun, the scene is small but very passionate and our presentations here have been excellent and the response spectacular.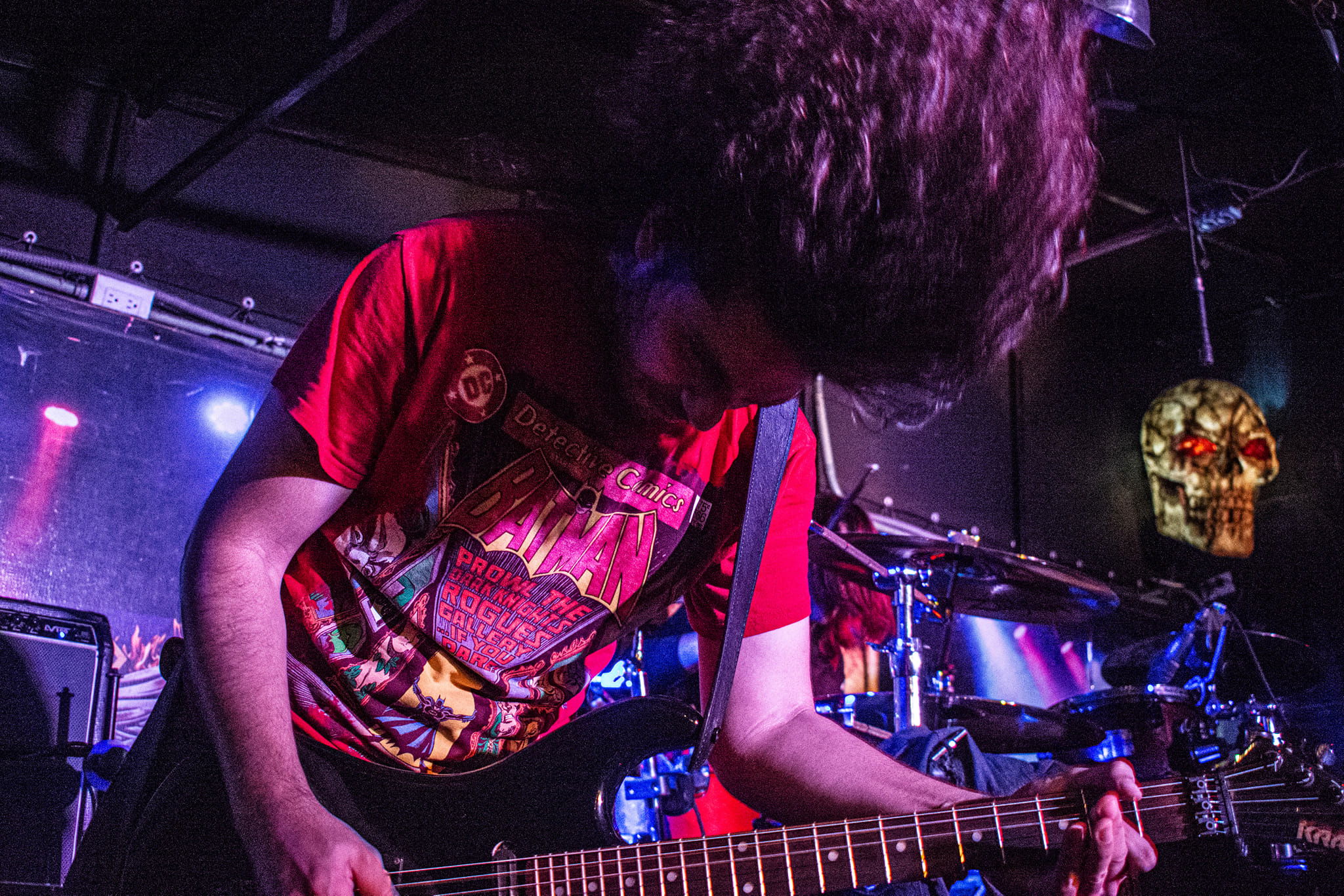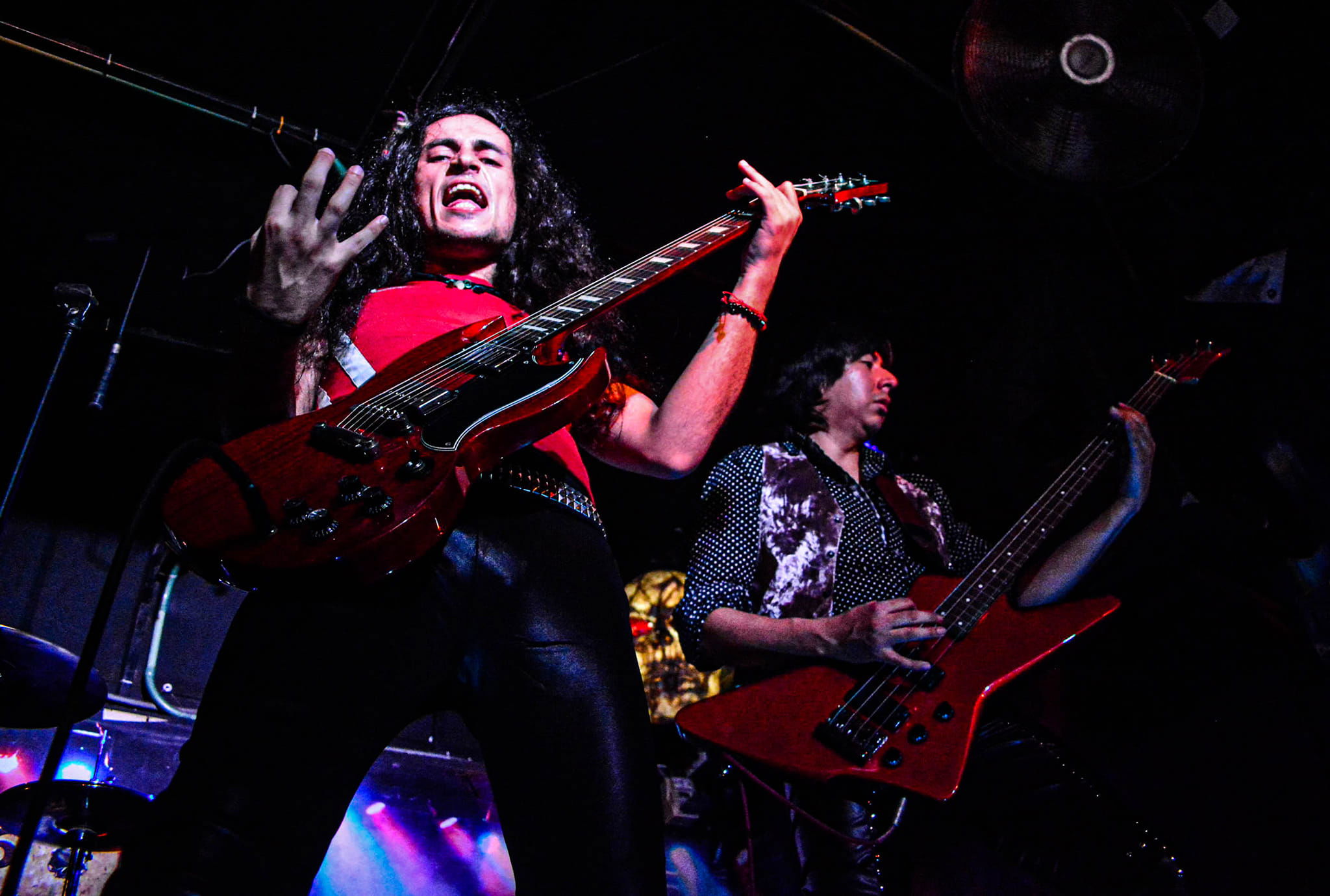 Which attributes, do you think, that a new Heavy Metal Band should have in order to gain identity and be unique?
Have the influences, and feel it in the soul. Identity is something that is forged, and you need the tools and the will to do it. You gotta love this music and its people.
Do you believe that Digital Platforms help the new Heavy Metal Bands? Which, do you think, is the ideal way for a Band to promote its work?
Yes, it opens up many possibilities that previously could only be obtained through third parties. Bandcamp is the quintessential platform for bands like us. YouTube is still very good. Spotify and others are ok, because of the ease of use...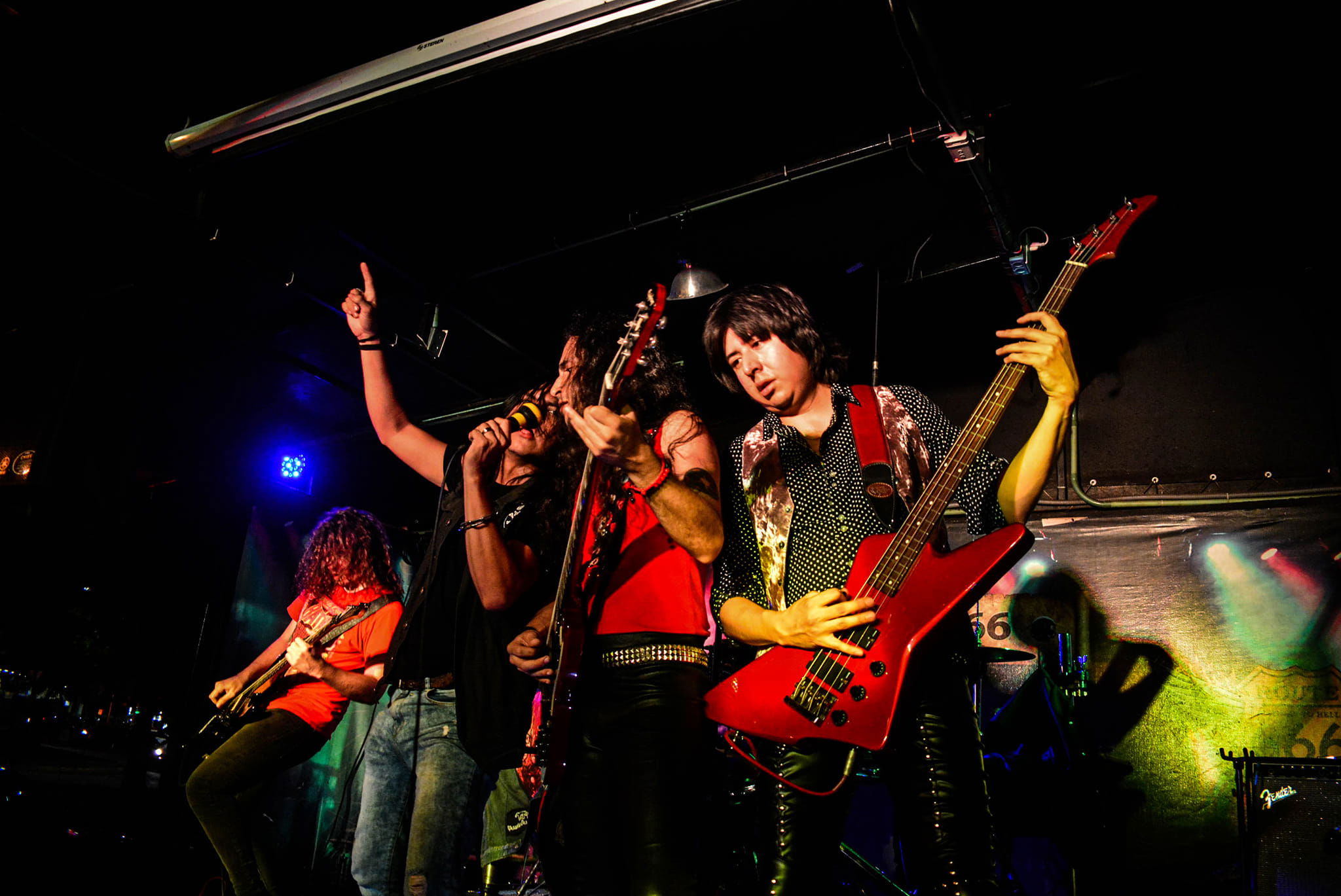 Tell us a few things about the New Underground Metal Scene in Mexico (Bands, Fanzines, Webzines, Metal Clubs etc.)
At the moment the scene is experiencing a boom, there are many festivals (MMF, Keepers of the Flame etc) with great bands, and very good new bands like Medvsa, Violent Hex, Steel Night etc..
Do you know anything about the Hellenic Metal Scene?
We know some heavy bands like Crush, Hercules, Warrior Path and Gauntlet and we love the style of epic heavy metal they bring!! We also like King Mountain and ΛΔΛΜ.
What are your future plans?
Fortunately we are very active in the studio, so we have two more singles recorded that we still have to release, then we will re-released all the singles on Tape by us as "Heavy Metal Attack". and for next year we will start working on our first full-length album.
Thank you very much for your time & Keep up the good work! The closure is yours.
Thank you very much for considering us for the interview. We will continue in conspiracy with the gods of metal. Stay tuned to our social networks for news and new releases! Heavy Metal Never dies!!
By Steve the Filthy Dog.
RED RIOT CONTACT:
https://www.facebook.com/RedRiotHeavy
https://www.instagram.com/RedRiotHeavy/
https://redriotheavy.bandcamp.com/
https://www.deezer.com/en/artist/165968537