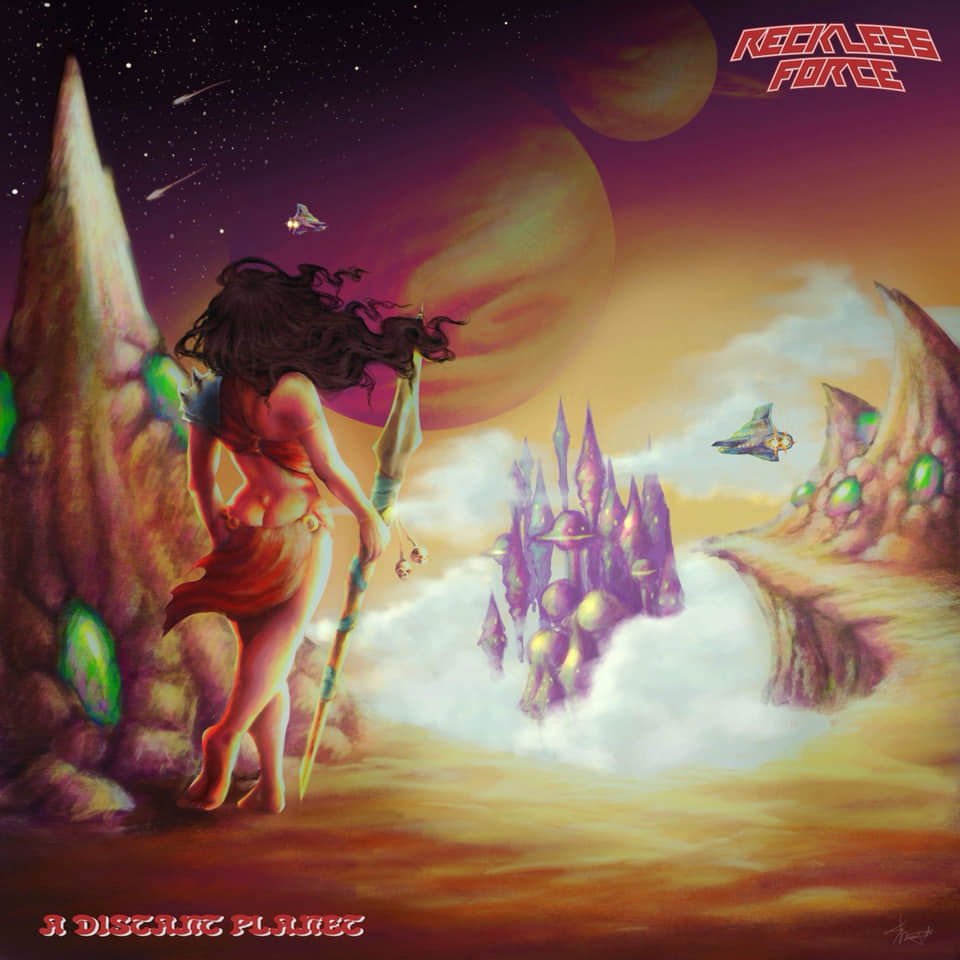 Welcome to the FILTHY DOGS OF METAL Webzine.
1. Tell us a few things about RECKLESS FORCE. (Members, Starting Year etc)
We started up the band in May of 2012. Three of us have been core members since the beginning, and since then there's been some lineup changes, but our current lineup has been rock-steady since mid 2015, and has been the most productive for us.
2. You have released your EP ''A Distant Planet''. You are looking for a Label & what is the Feedback from your audience as well as from the Press?
Our reception has been positive from fans that have supported us either on Bandcamp, or by our live performances. We've been featured on Dead Rhetoric (Matt Bower) multiple times. Bower has reviewed our EP, as well as multiple live performances. One of our fans from Germany sent us a clipping from the Decibel magazine review columns that featured A Distant Planet, liking the tunes to Black Sabbath.
3. Great Cover Artwork. Who is responsible of this work?
Sheep Ecuté (@virgosart) lended us her talent for the cover, and has since done great work for other bands, and music festivals as well.
4. Except of those 4 songs that you have in your EP. Do you have more songs?
We do. A Distant Planet EP includes two new songs, a teaser to a new song, as well as a song dating back to the early days. In total, we have 15 songs written, and much more that have yet to be finished.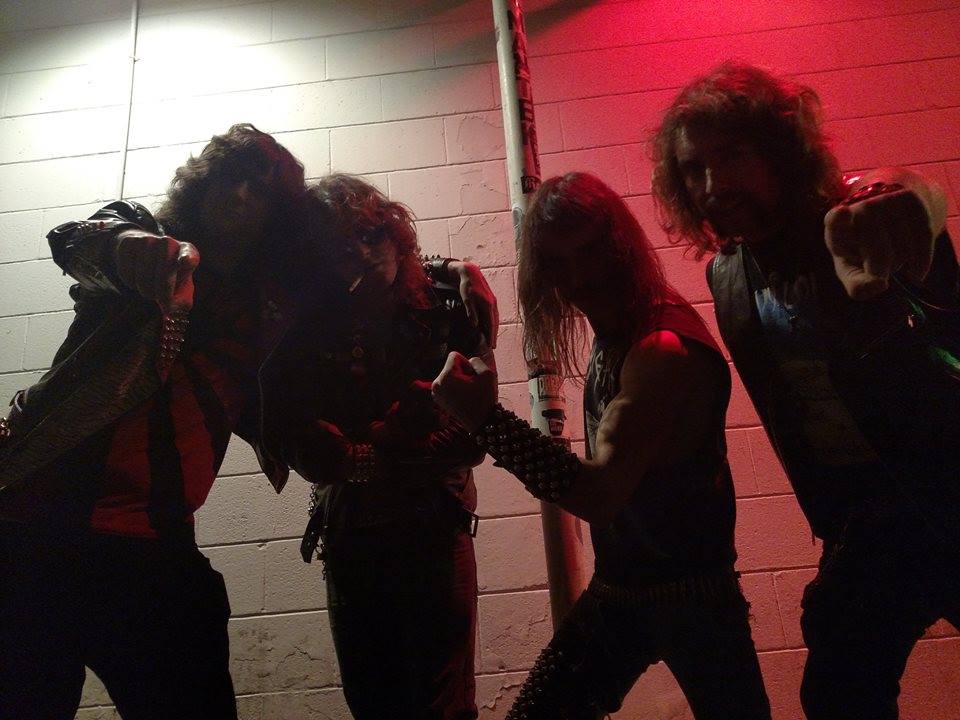 5. Label or DIY and why?
We are currently looking for the right label for us. Until then, we must carry-on with releasing and pressing music on our own.
6. Your music style is old school Heavy Metal. Which are your main influences?
We wouldn't be the same without Judas Priest, Iron Maiden, Black Sabbath, UFO, Scorpions, Uriah Heep, Thin Lizzy.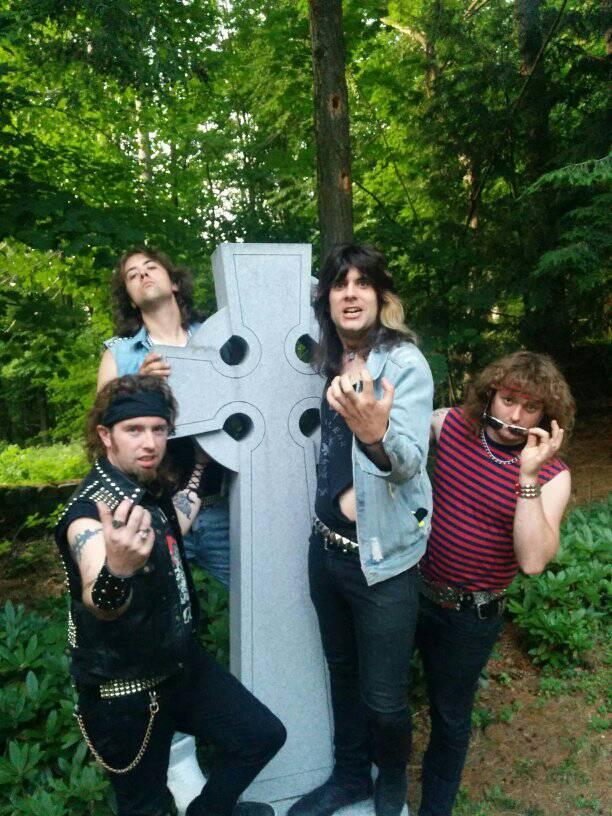 7. Do you prefer Vinyl, Tape, CD or Digital Format and why is that?
VINYL VINYL VINYL
TAPE TAPE T A P E
CD and Digital does not capture the warmth of analog recordings.
8. Describe your ideal live show as a performance Band. Have you already experienced that?
We have been fortunate to experience many great live shows; We've played with the likes of Raven, Manilla Road (RIP Mark Shelton), Jag Panzer, and just recently Cloven Hoof. However, our biggest gig so far was flying out to Chicago to play Legions of Metal II. If only every gig could be a festival. It's truly something else.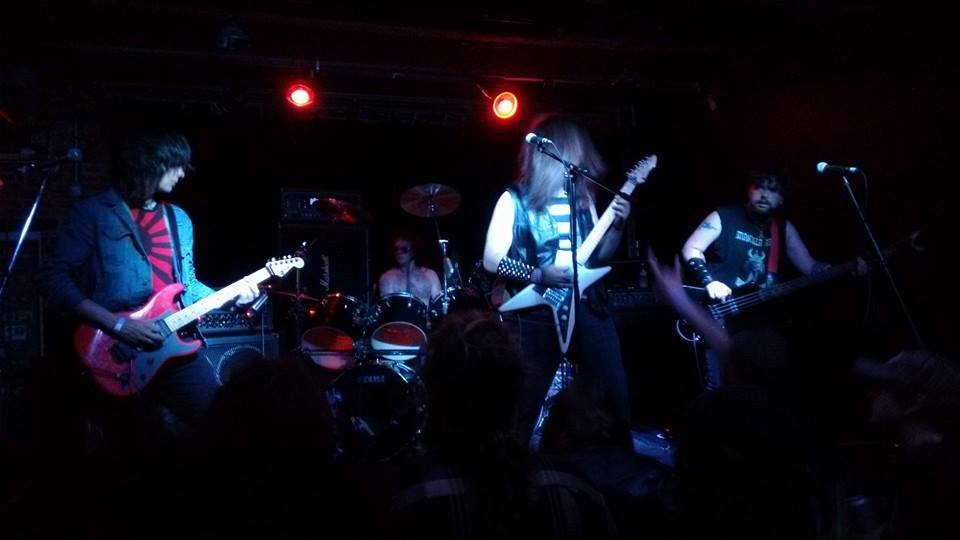 9. Do you believe that Bandcamp and other Digital Platforms help the new Heavy Metal Bands? Which, do you think, is the ideal way for a Band to promote its work?
It's integral in today's Digital Age. YouTube must be the biggest platform for old and new metal alike. A Distant Planet is featured in the NWOTHM full albums channel, which greatly helped our songs reach the right ears. It's amazing to have your work placed with so many other bands from all over the world like a huge Heavy Metal Smorgasbord. Bandcamp has been huge for us as well. Having an avenue for fans to directly support us is exactly what any band needs.
10. Which things, do you think, a Band should sacrifice in order to succeed?
Have you ever sacrificed anything in your life for a better future of your Band?
Free time. Though, it's less of a sacrifice, and more of an investment.
11. Do you know anything from the Hellenic Heavy Metal Scene?
We just found out about a band called Warrior's Path that just put out a stellar album. We also remember a band called Witchcurse that was excellent! Also a band called Wisdom.
12. What are your Future plans?
A music video was shot for our song Wicked Woman, and will be released very soon. Our next release is underway. We have another four tunes recorded, and it will most likely result as a second EP... Oh, and we were in talks to make a split effort with some friends of ours that we made at Legions II...
13. Thank you very much for your time & Keep up the good work! The closure is yours.
No problem! We are in the midst of our rehearsal, so we must leave you now. Stay True and Heavy always. Preorder Thrashdance Fanzine Vol. 4!!
By Steve the Filthy Dog.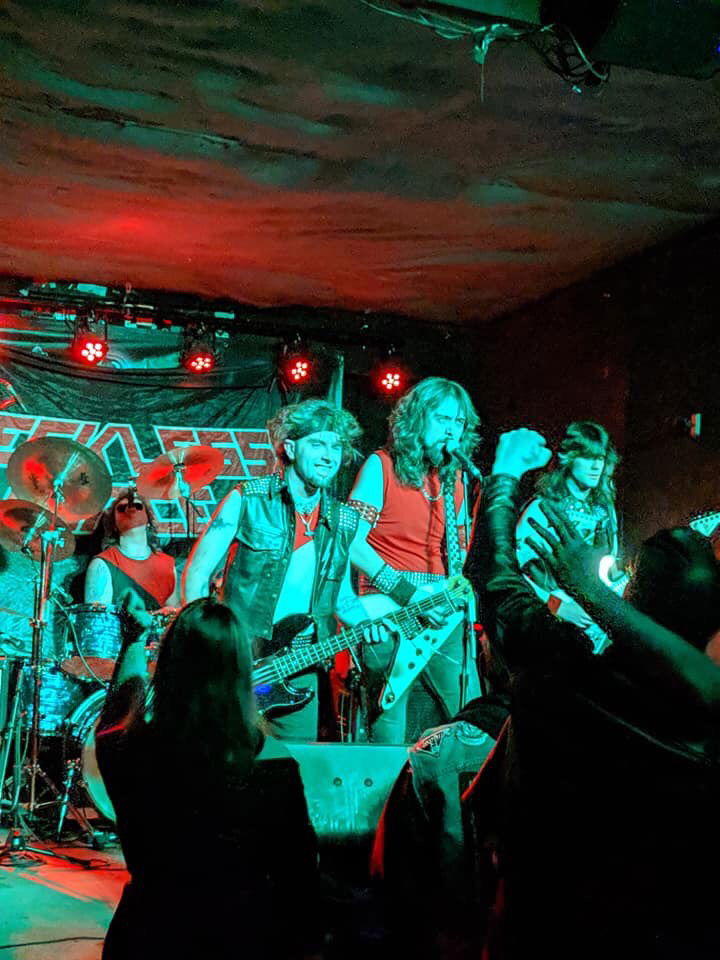 RECKLESS FORCE Contact:
https://www.facebook.com/recklessforceofficial/
https://recklessforce.bandcamp.com/releases