!!!HEAVY/EPIC METAL FROM CYPRUS!!!
Welcome to the FILTHY DOGS OF METAL Webzine.
Tell us a few things about RECEIVER (Members, Starting Year etc).
Receiver were formed back in 2011 in Nicosia, Cyprus as a 5-piece band with the aim of delivering pure Heavy – Epic Metal with some compositions also drawing influences from various folk styles. After a hiatus period of six long years (which happened due to other commitments for the band members), the band was brought back to "life" with a new line-up, composing new material for their debut album. Other than the pure delivery of the music we like, we feel that through our compositions we are expressing our social concerns and experiences, whereas through the medium of the band we can share these expressions to the outside world.
You are going to release your debut album ''Whispers of Lore''. Tell us a few things about this project.
The band recorded its debut discographic endeavor in Athens, Greece, at the grand and honored heavy metal citadel – Entasis Studios, with Nick Papakostas. It brings together old and new ideas of the band's members, in a melodic journey of fantasy and allegory!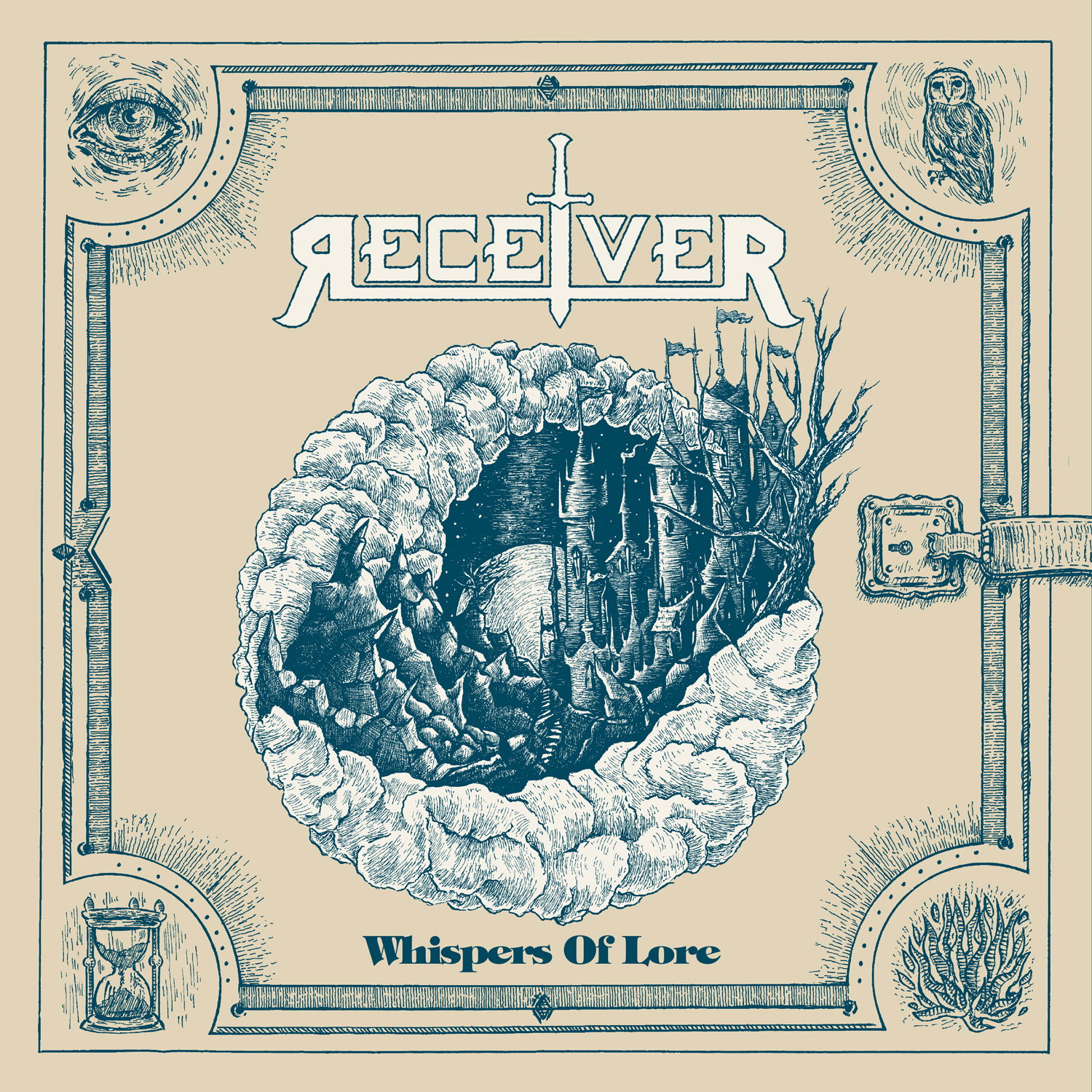 How did your cooperation with Gates of Hell Records occur & what do you prefer the most Label or DIY and why?
Regarding our cooperation with Gates of Hell Records, we submitted our album after the mixing and mastering was completed, and waited for a reply, which thankfully was a positive one. As per DIYing or cooperating with a Label, as stated above, we would like to share our music to the outside world. Therefore, while DIY releases do have a romantic and old school vibe, they tend to be filled with drawbacks, dead-ends, and limited reception of the actual music at the time of release. On the contrary, an accomplished Label will swiftly finalize the pressing procedures, and will actively promote the band's composition worldwide. Once again, the process involves compromise, but a band can ensure that it will get high quality pressings and that the music will be heard.
Is there any funny or weird story from the recordings or from your live shows that you would like to share with us?
Unbelievably, 6 weeks prior to our performance in Up the Hammers Festival last May, our maestro and lead guitarist Andreas underwent surgery after breaking his wrist (while performing heroic acts and definitely not while playing football)! Immediately, our brother Nikolas Sprits Moutafis learned every song of our set-list and flew to Athens with us, to ensure that in case of emergency the show will go on! Eventually, after the outstanding determination of Andreas, we managed to perform, but it was a close - call indeed. Shout out to Nikolas for standing by the band!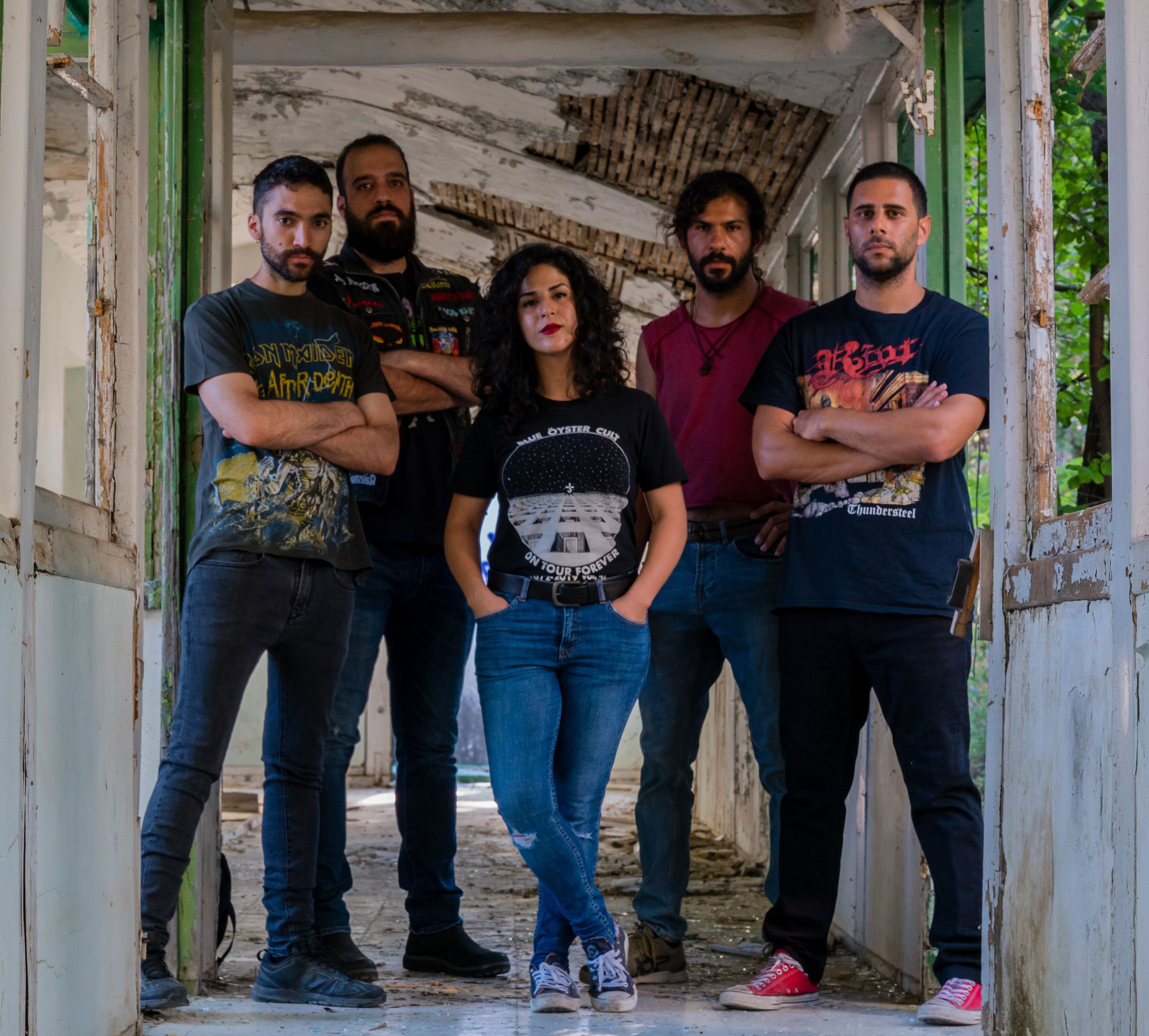 Do you prefer Vinyl, Tape, CD or Digital Format and why is that?
Depends on the individual and the situation in question. If you are a collector and a lover of the analogue sound then the vinyl is your go-to product, but if for example you are a downhill bicycle enthusiast who loves listening to music during rides, you might find carrying a vinyl player around a bit hard. So, jokes aside, every format has its advantages and drawbacks, and the choice is up to the listener based on his listening style and habits. We, as a band however, tend to stick mostly to the old mediums of music which is Vinyl and CD (with less preference on tape and/or digital – although we are actively using the various streaming platforms available) as this experience carries out a nostalgia with it, and it is driven by the notion of directly supporting a band when purchasing, rather than just streaming the music.
Your music style is Heavy/Epic Metal. Which are your main influences (Favourite Artists / Bands etc.)
As metal music influences go, Receiver respectfully mention Iron Maiden, Warlord, Manilla Road, Omen, Black Sabbath, Dio, Heaven's Gate, Riot, Blue Oyster Cult and Saracen. Moreover, Receiver members are greatly influenced by the folk sounds of the traditional music of the island of Cyprus, The Dubliners, Sandy Denny as well as the 70's progressive rock sound of Genesis, Camel, Focus and King Crimson.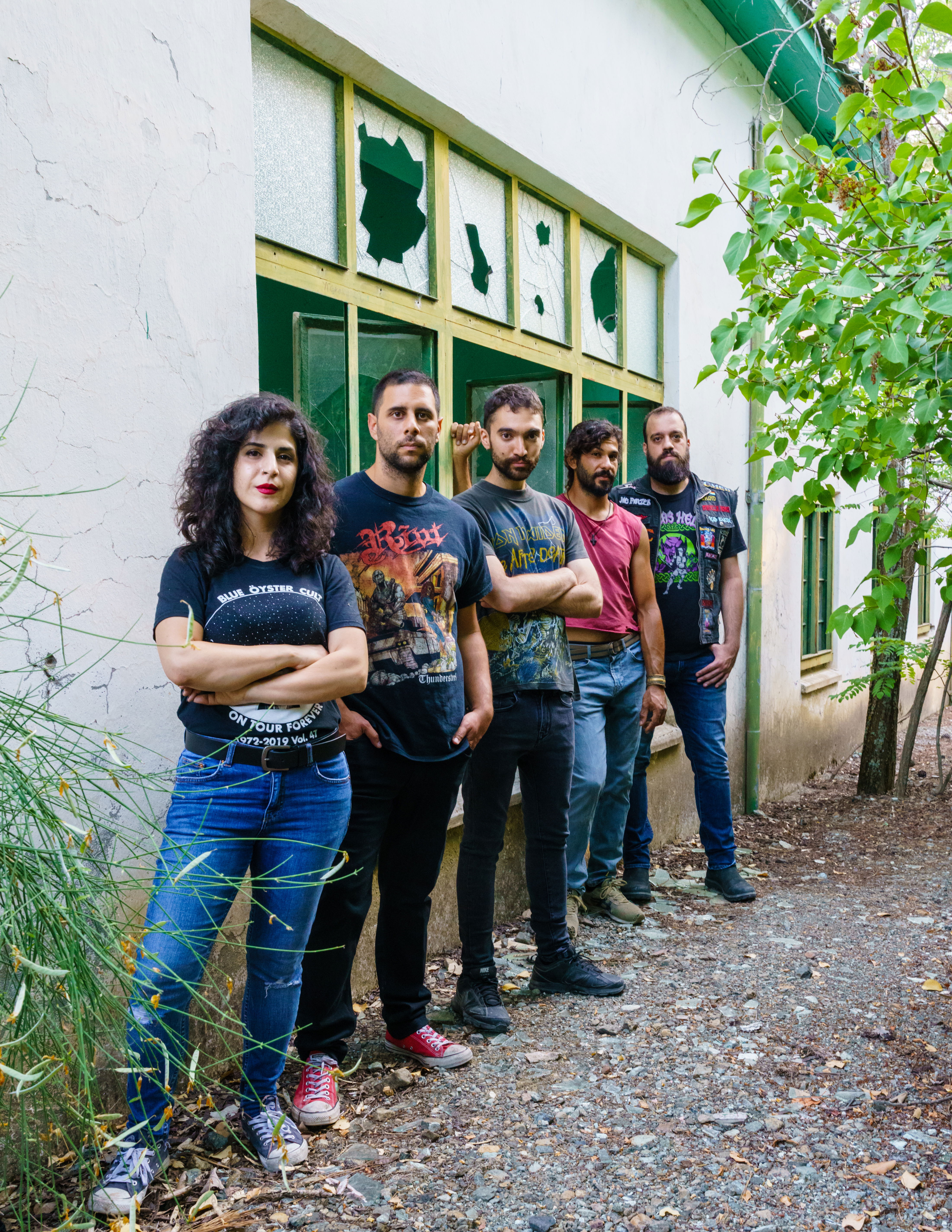 Which things do you think a band should sacrifice in order to succeed? Have you ever sacrificed anything in your life for a better future for your band?
Sacrifices are always on board while sailing towards your goals, but tend to seem trivial when actual progress is recorded. Recording a studio album and being a member of a band that consistently wants to achieve progress, involves tough times indeed. The members of the band must invest time in order to be consistent in rehearsing, composing, and performing the music. Moreover, a band is not a solitary walk in the park, but a common course that has to be decided collectively – therefore band members will eventually have to compromise and be flexible in order to walk united. But alas, after countless hours of rehearsing and composing, and "what should we do's" and "now what's", the band members get to enjoy doing what they love, playing music among dear friends.
Describe your ideal live show as a performance band. Have you already experienced that?
As a band, we would like to share our music with as much people as possible. If the crowd is buzzing, if the people are moved by our melodies, then the show is successful. Being able to perform in Up the Hammers Festival last May was an amazing experience, as we got the chance to perform in front of metal enthusiasts, and many old friends – since we have been attending the festival for years!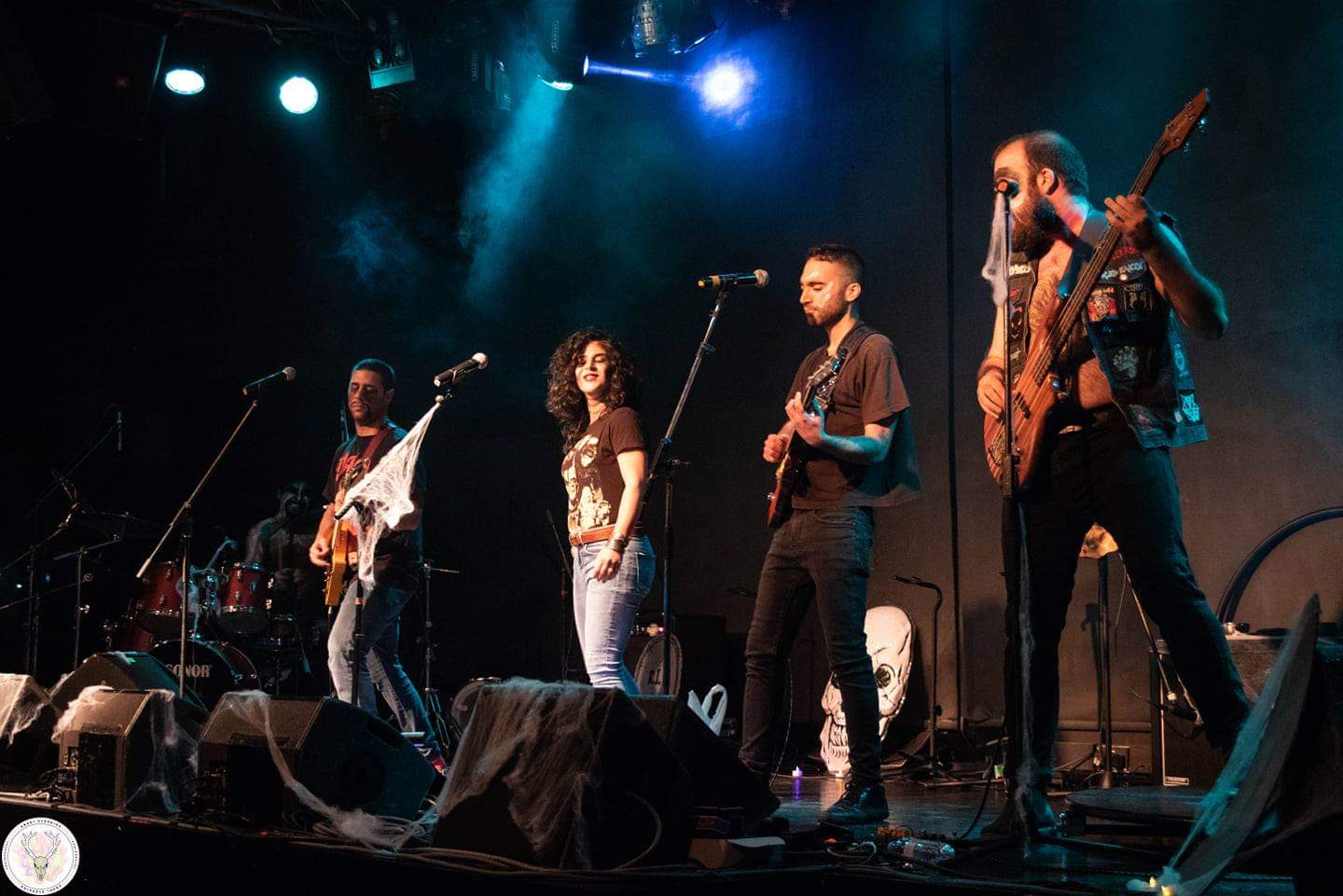 What attributes do you think that a new Heavy Metal Band should have in order to gain identity and be unique?
Band members that have various musical influences as individuals, so more and diverse influences mean a greater spectrum of ideas for new music compositions. Additionally, having an aptitude for acknowledging which of the new ideas could be combined, could be kept in the final synthesis or should be left out – greatly helps a band create some good compositions.
Do you believe that Digital Platforms help the new Heavy Metal Bands? Which, do you think, is the ideal way for a band to promote its work?
Certainly, the Digital Platforms help the new bands share their compositions effectively, due to their immediacy and the ease they offer to the prospective listener to reach new music. Regarding the ideal way or promotion, we believe that a band must utilize every tool in order to promote its music, via either Digital Platforms, Social Media, or Fanzines etc. Nonetheless, aside from these promotional tools, a band has to actively promote the music by performing in live events, thus directly sharing the music with new crowds.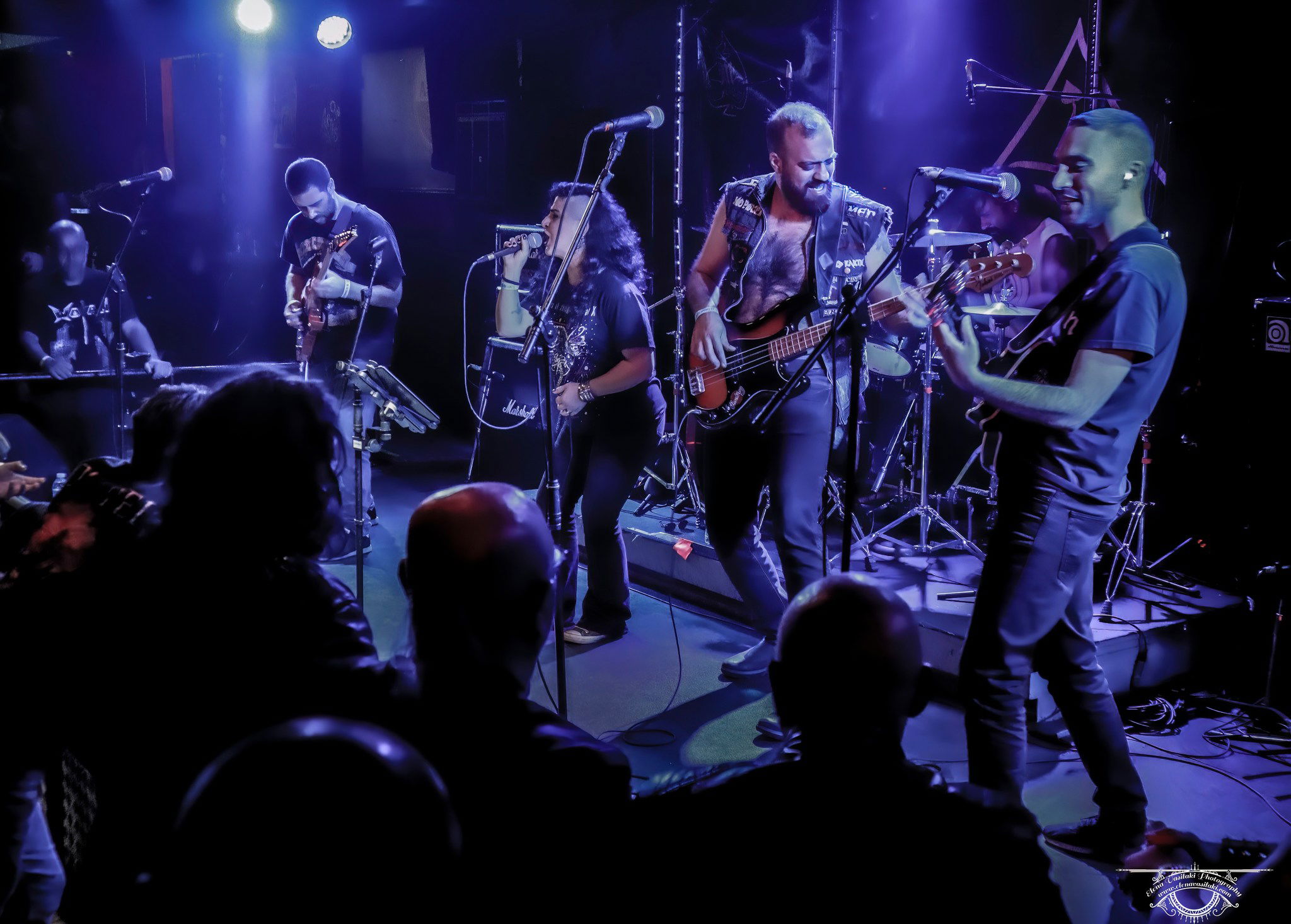 Tell us a few things about the New Underground Metal Scene in Cyprus (Bands, Fanzines, Webzines, Metal Clubs etc.)
As per the Bands, Cyprus has currently a strong arsenal of classic heavy metal groups, which compose great music and give out great performances upon the stage. Namely, we can mention our dear friends Mirror, Solitary Sabred, Hardraw, RUSTX, Dragonbreath, and these are just few of the great bands of the island. Now as for Webzines, over the years there were two portals where metalheads could discover new info about Cypriot bands: CY-Metal, and Chromium Sun. Finally, considering the size of the island there are a few choices when it comes to hard rock, but exclusive metal pubs are Rock City in Nicosia, Sober Rock Bar in Limassol and Asylum Bar in Ayia Napa.
Do you know anything about the Hellenic Metal Scene?
Of course! We have been attending metal concerts in Greece since approximately 2009 (and some of us earlier on), while Greek bands performed in Cyprus on several occasions. Therefore, we had the chance to see and admire many Greek bands we like perform live, such as, Dark Nightmare, Sacral Rage, Wrathblade, Convixion, Darklon, Spitfire, Power Crue, Strikelight, and many other great bands!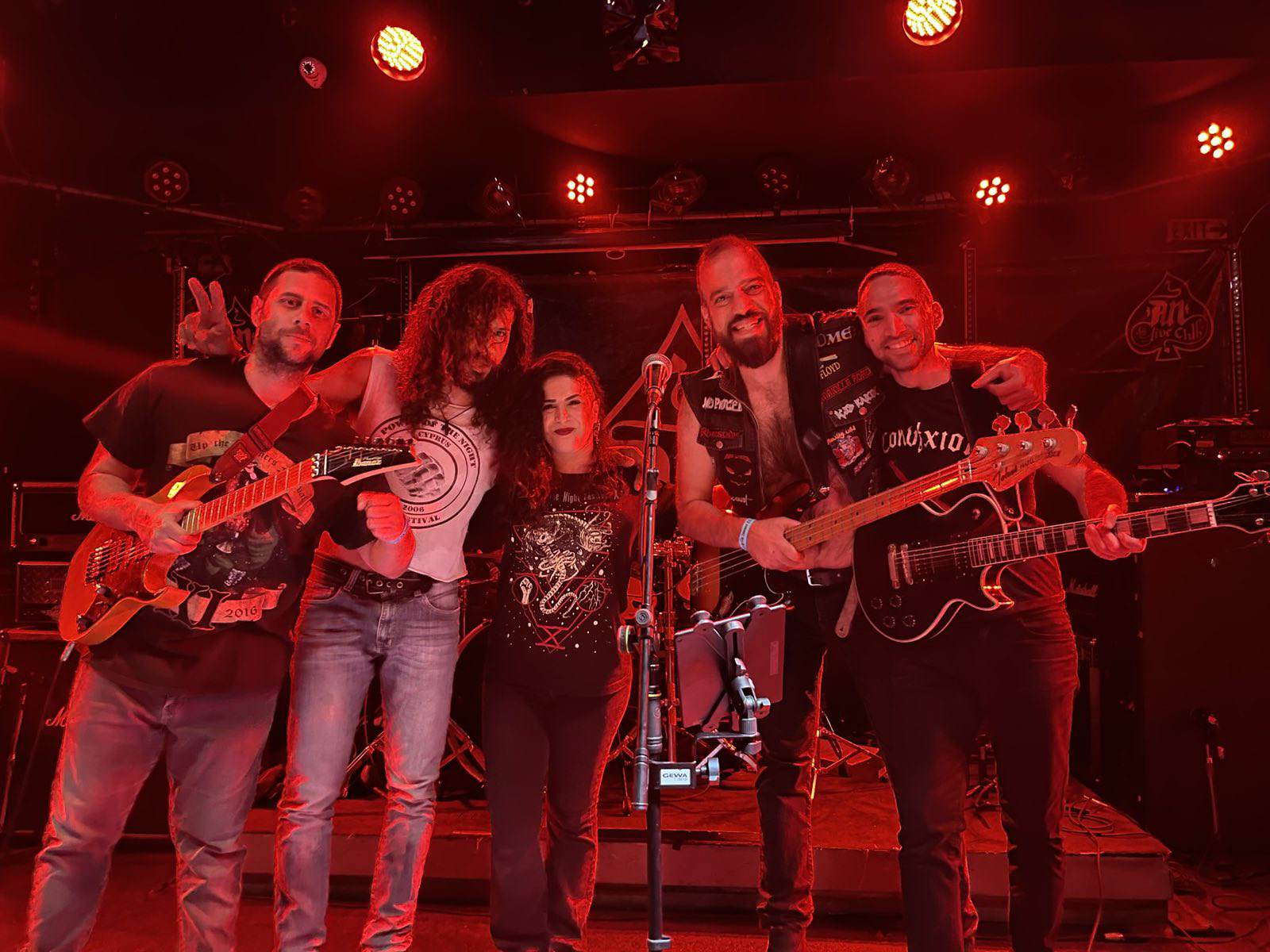 The last 3 years, worldwide in the world, we have faced many dark, strange & new situations in our everyday life (covid, lock-down etc.) Did all of this affect you positively or negatively?
As a band, we were negatively affected by the 3 years of lockdown. Not only were we not able to see each other in order to catch up, rehearse existing music and compose new songs, but the lockdowns were a big drawback for the release of our album as well.
What are your future plans?
We are currently preparing for the release of our debut album "Whispers of Lore" on November 10th, 2023. Following the release, we are planning a series of live performances in order to promote our album. Furthermore, due to the momentum gained by our recent performances and the album's release announcement, we are currently taking advantage of time in-between "Whispers of Lore" rehearsals, working on some new material.
Thank you very much for your time & keep up the good work! The closure is yours.
Thank you very much for your kind words and for this interview! We are looking forward for the release of our debut album "Whispers of Lore", and we really hope that you will like it. As stated, we are planning a series of live performances, so we bid you farewell with hopes of seeing you soon in the live venues!
By Steve the Filthy Dog.
RECEIVER CONTACT:
https://www.facebook.com/ReceiverCY
https://www.instagram.com/receiver_band
https://receiverofficial.bandcamp.com/album/whispers-of-lore