!!!POLISH HEAVY METAL!!!
Welcome to the FILTHY DOGS OF METAL Webzine.
Tell us a few things about RAKESTER (Members, Starting Year etc).
Hi, we are Rakester and we play heavy metal, but sometimes we get out of the track and add a little bit of other genres of metal.In may 2020, when we found the right one drummer, the band started writing songs.Since that day, we played a few gigs, released our demo and now we work on songs for our first LP.
Members are:
Jakub Biegański - vocal & guitar
Grzegorz okurowski - guitar
Bartosz Klebański - bass
Sebastian "Święty" Dziekan - drums
In 2021 you released your demo ''Live Session Demo''. What was the feedback from your audience as well as from the press?
We played a few concerts promoting our demo of course our set list has 45 minutes so we have a lot more stuff that we presented on Live Session Demo and feedback was so unexpected. We expect few people at our concerts meanwhile clubs were full and everyone there enjoyed our gig. To be honest with you it's our first interview even we also didn't expect that someone from foreign country wants to talk with us... ABOUT US! Thank you so much!
Label or DIY and why?
For now it's full DIY, mostly because of costs. We recorded our demo in the rehearsal room and mixed it by ourselves.For our future release we think it also will be DIY, but if any label would be interested to work with us, we will be very pleased.Right now DIY. In Poland there are not a lot of labels which want to share heavy metal music and even when they're it's kinda impossible for underground bands and being on our own is actually okay. Who knows, maybe one day everything will change 180 degrees and we're gonna be under huge labels like Nuclear Records... who knows!
Do you prefer Vinyl, Tape, CD or Digital Format and why is that?
Hmm... kinda hard question 'cause ritual which is connected with buying physical CD's is really cool! Like you know unwrapping a package, smelling that paper right from the printing house, putting that CD into your stereo and listening to that CD all the time. Digital format is very useful, you can listen to music in every moment of your day. We're gonna put our music on Spotify soon, so we hope that it's gonna be very useful for a lot of people who are curious about what we're playing.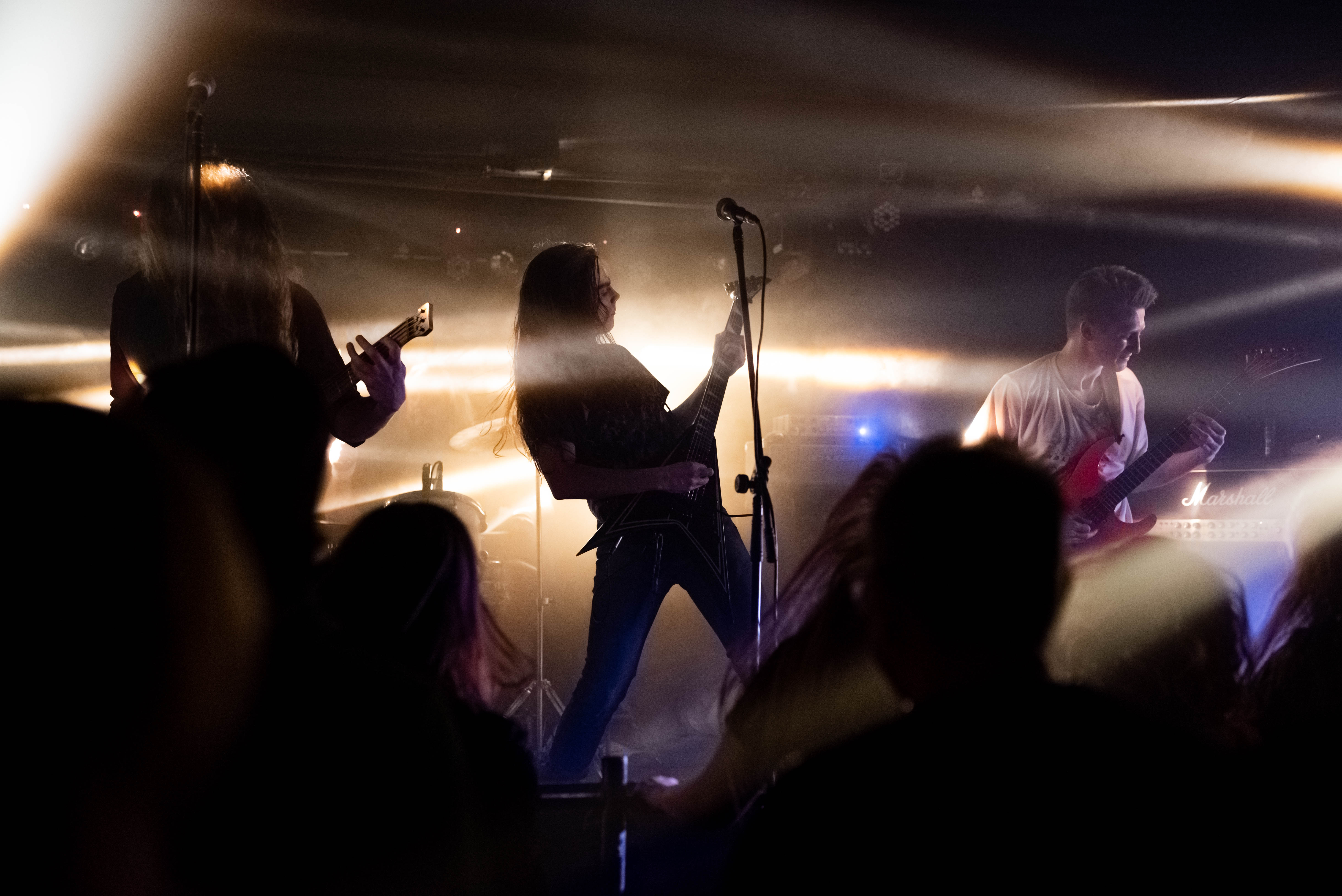 Your music style is Heavy Metal. Which are your main influences (Favorite Artists / Bands etc.)
Every person in our band has their own inspirations starting on heavy metal through thrash metal, pop music ending on prog metal. Influences created all of us and now we're trying to mix everything together, what will be exposed on our first LP which will be probably in 2023.
Which things do you think a Band should sacrifice in order to succeed? Have you ever sacrificed anything in your life for a better future for your Band?
The most important thing to sacrifice is a lot of time, I mean, A LOT OF TIME, practicing skills, playing together, working on new riffs, it's really time consuming. Also it's necessary to sacrifice some money on gear, of course "gear does not play", but without decent gear it's really hard to sound good. After all it's our hobby, and it makes a great smile when everything goes like clockwork.
Describe your ideal live show as a performance Band. Have you already experienced that?
Well, Our big dream is to play on Wacken Open Air in Germany - then we could say that we achieved something in music industry, but for a now, sticking to the realities we would be happy to play on some kind of a bigger stage and for a big crowd, singing with us, or at least feeling our music - that's the best feeling when we play, to see that people are enjoying to see/hear us. Nothing worse than playing for people who just stand with crossed arms and don't move even inch from their spot, and nah, we haven't experienced that yet, but we work hard trying to make it!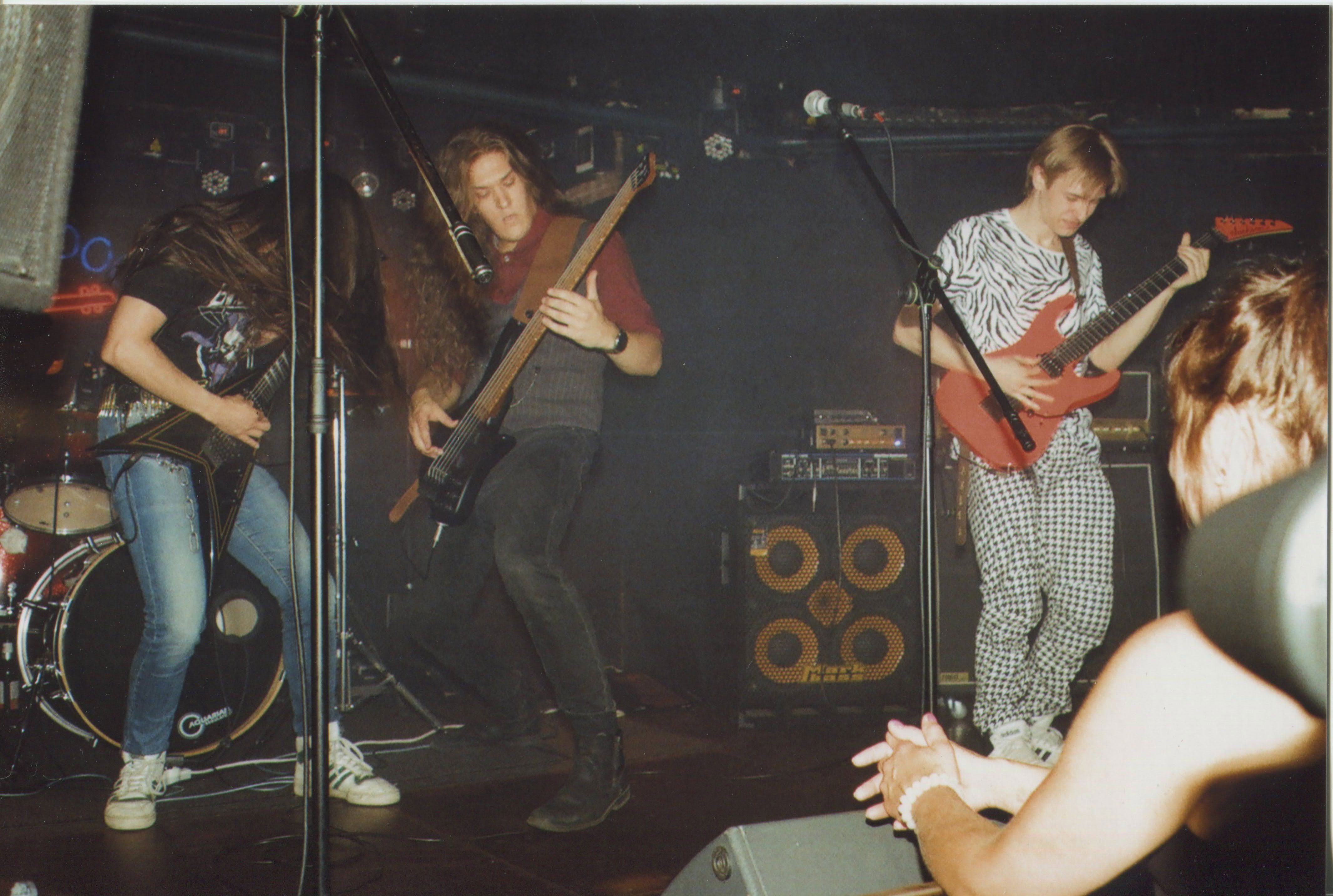 Which attributes, do you think, that a new Heavy Metal Band should have in order to gain identity and be unique?
It shouldn't be so typical like old heavy metal bands. Great bands like Judas Priest, Manowar are so unique they created a whole stage and it's time to prove that young bands can do something more and also unique using stuff we have in XXI century.
Do you believe that Digital Platforms help the new Heavy Metal Bands? Which, do you think, is the ideal way for a Band to promote its work?
Digital Platforms this time is something more than you could ever expect! You can do literally everything it's definitely better thing than in 80s you can promote your music in whole world but there is also bad side of that for example there is lot of great artist and it's really hard to grow up especially on metal stage, but we're trying and doing everything to show off that metal will never die.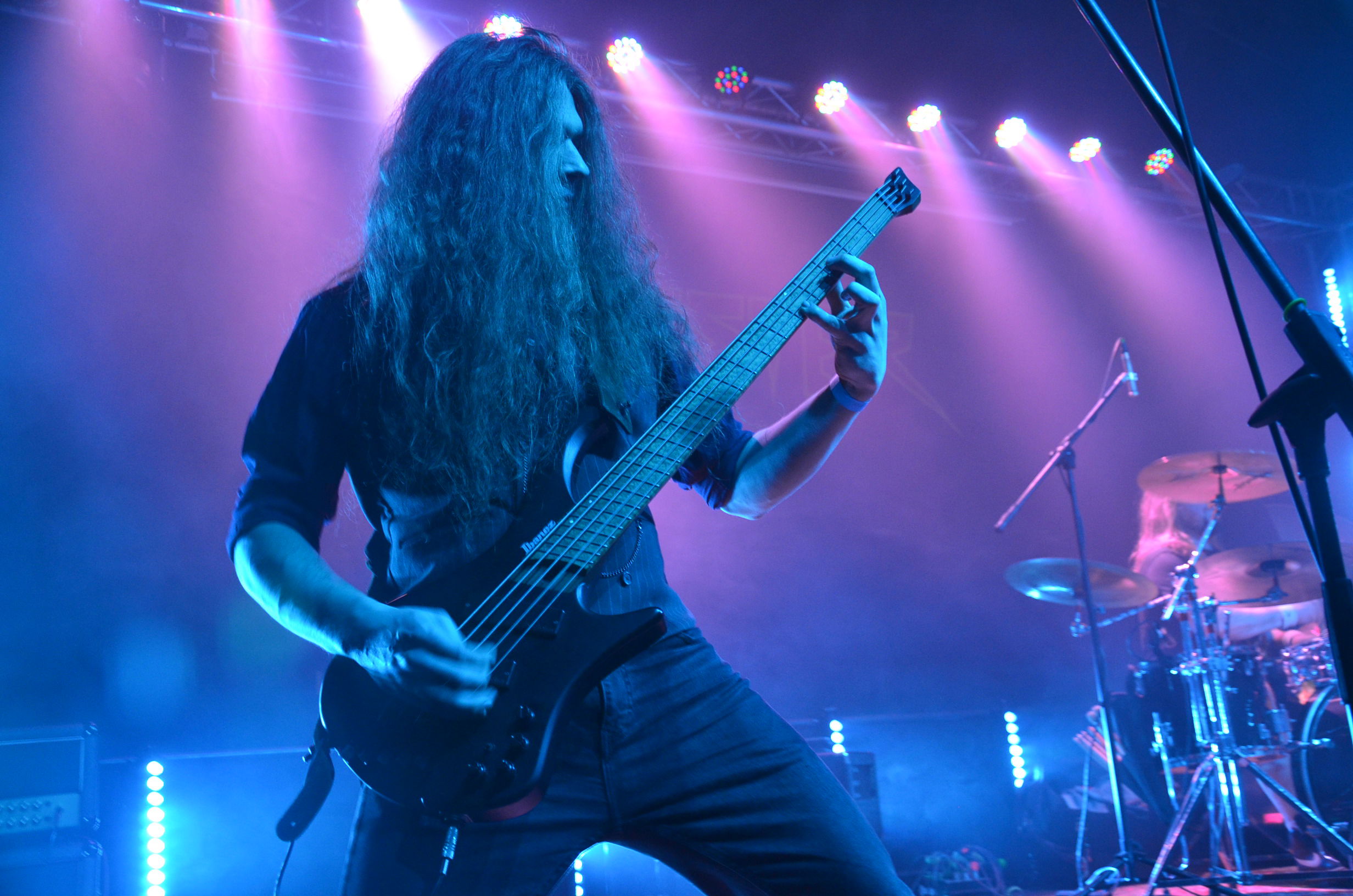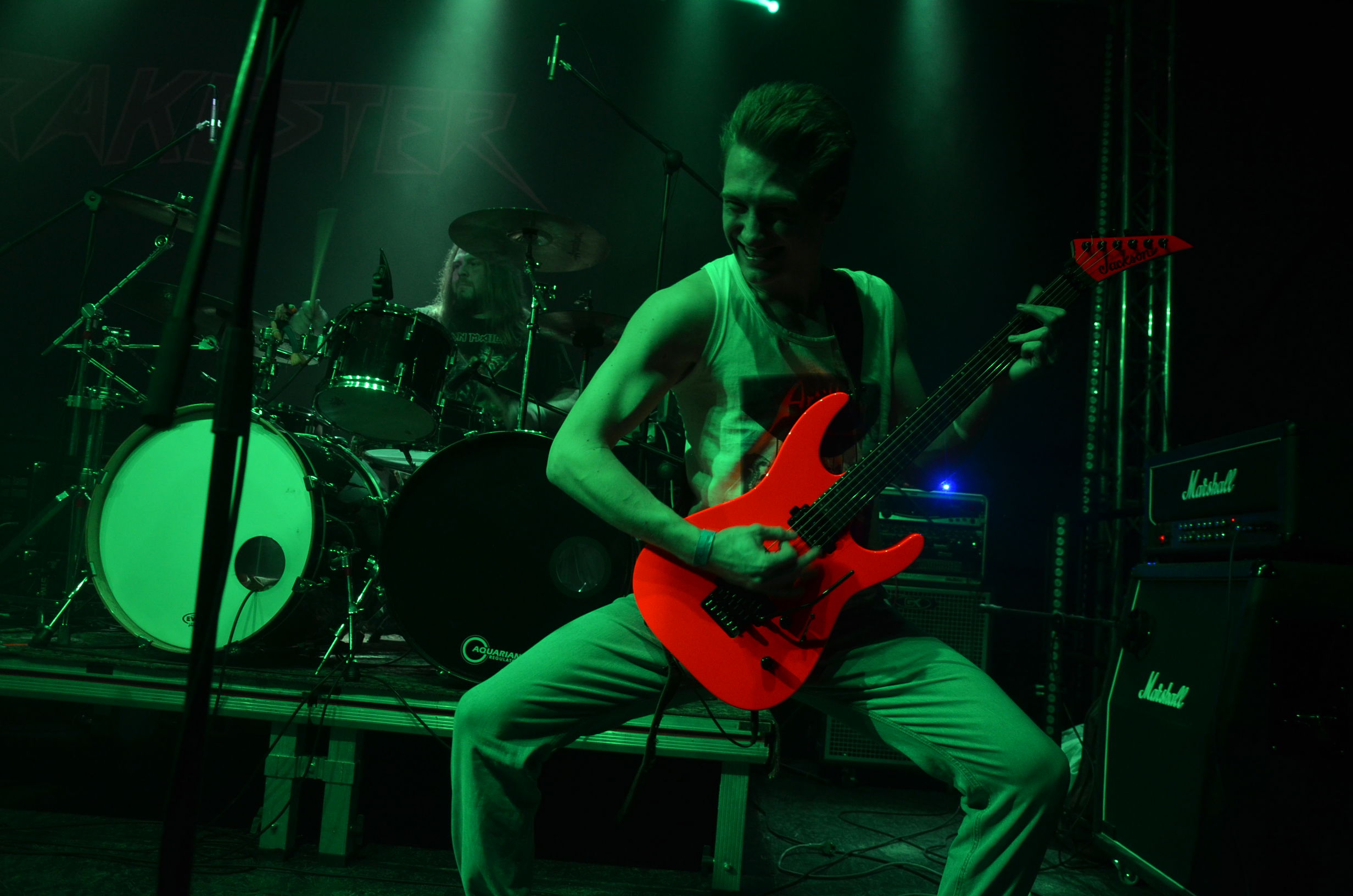 Tell us a few things about the New Underground Metal Scene in Poland (Bands, Fanzines, Webzines, Metal Clubs etc.)
Underground metal scene in Poland is in bad shape, in fact, we cannot remember any small fanzines. Not much better is with webzines, but there's few of them. All news about new music, or bands, we take from Facebook, we got a few groups named like "heavy metal & hard rock Poland", but to be true it's not much. We also got something like "netradio", made by people who want to show music from the underground, but they don't have a big audience. On the other hand we have plenty of bands playing thrash, black or death metal and many of them are really great, but it's hard to get to the people's knowledge, probably because of one big problem, a small number of clubs focused on metal. Few years ago, we had around 2-3 metal clubs in every town, now it's more like 1, maybe 2 in big cities, but it's hard for them to live only from metal shows, so they are also held by rap artists and any one who wants to perform live.
Do you know anything about the Hellenic Metal Scene?
Ha! It's kinda funny story with that, Our guitarist bought maybe 10 pcs of CD's unknown bands like that was on huge discount and one of them was called "Coliseum - I Hate them All " that was really piece of garbage of course on front of album was a graphic of coliseum so we decided that south stage of underground heavy metal is so shitty like it's literally not worth it. We were so curious about that so immediately we started checking that band. It turned out that this band... more like duo is from Brazil, but asking to your answer unfortunately no but we wish that there is lot of interesting heavy metal bands who would be able to share stage with us.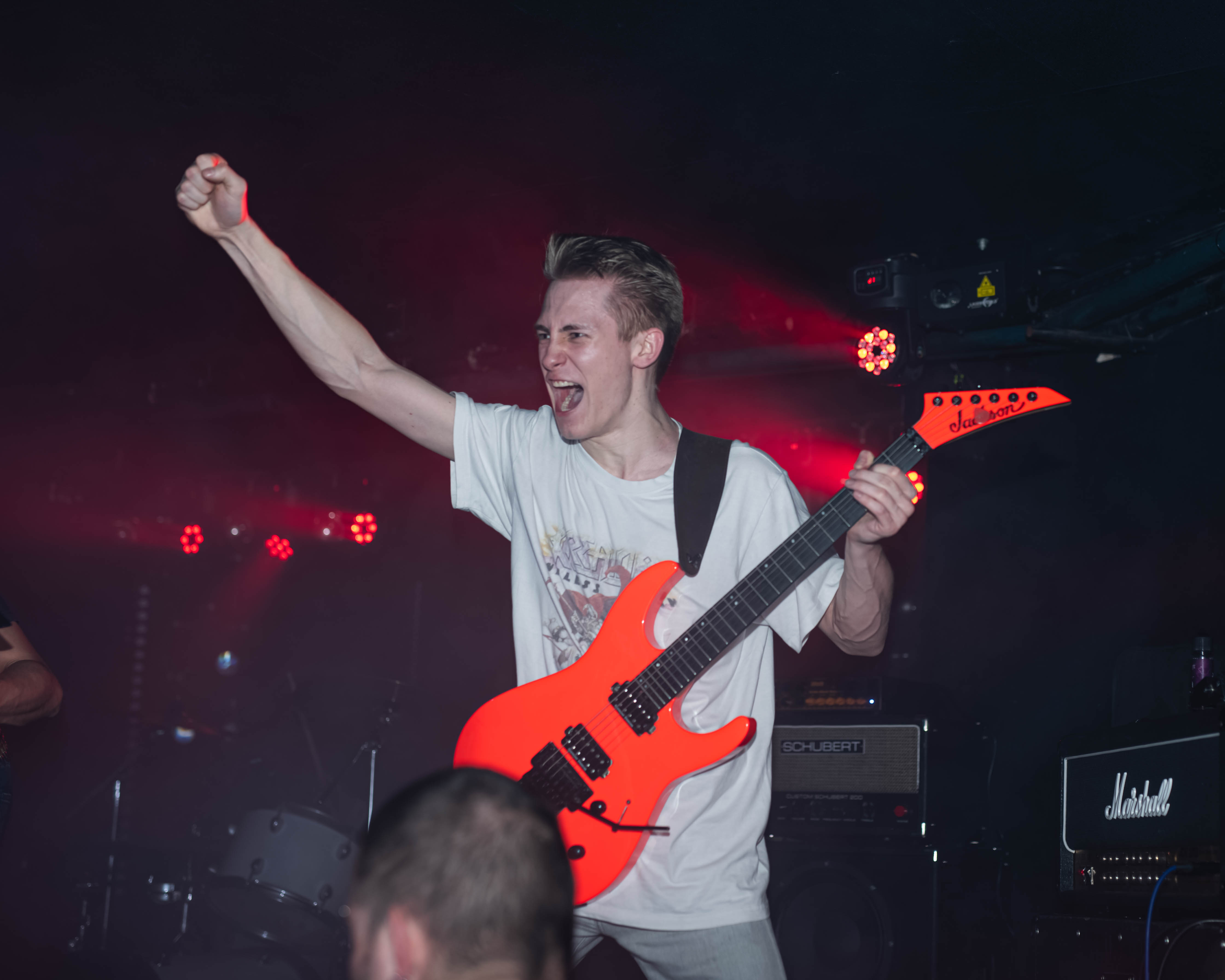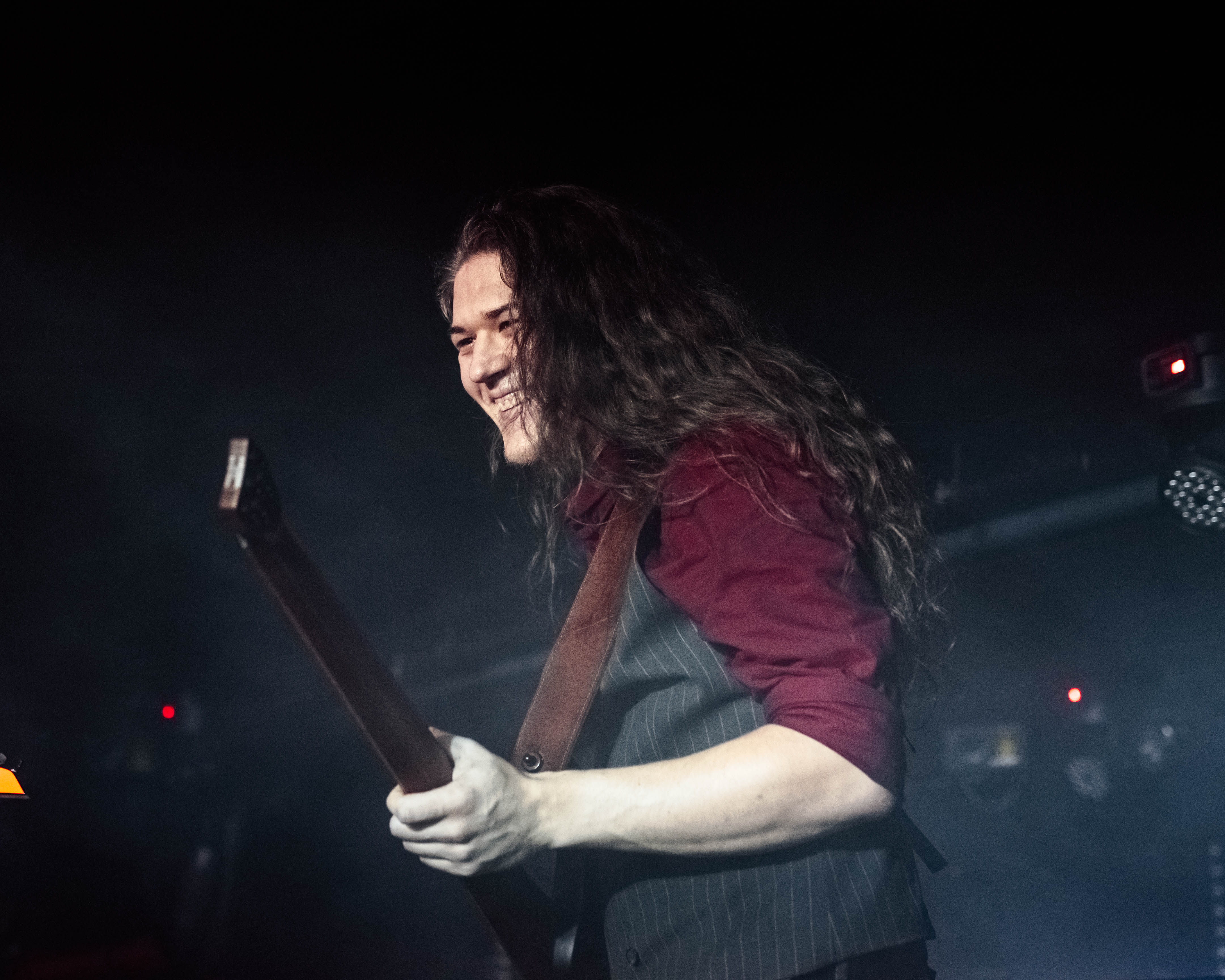 What are your future plans?
Our future plans are very simple, long live and rock and roll, but for serious we're planning a tour around Poland with few concerts in Czech Republic and Germany. If everything will be cool we're up to playing further like in France, Greece, Italy and who knows maybe USA 😃
Thank you very much for your time & Keep up the good work! The closure is yours.
We're glad that you found us interesting to interview with us, especially in fact it's our first interview ever. If you read this interview and you're curious about our music, you're welcome to look on our Youtube
https://www.youtube.com/channel/UCZySw9a3XpzU8wkEz9GGHKg
Facebook https://www.facebook.com/RakesterBand
Instagram https://www.instagram.com/rakester_band
Hope to see you soon!
By Steve the Filthy Dog.