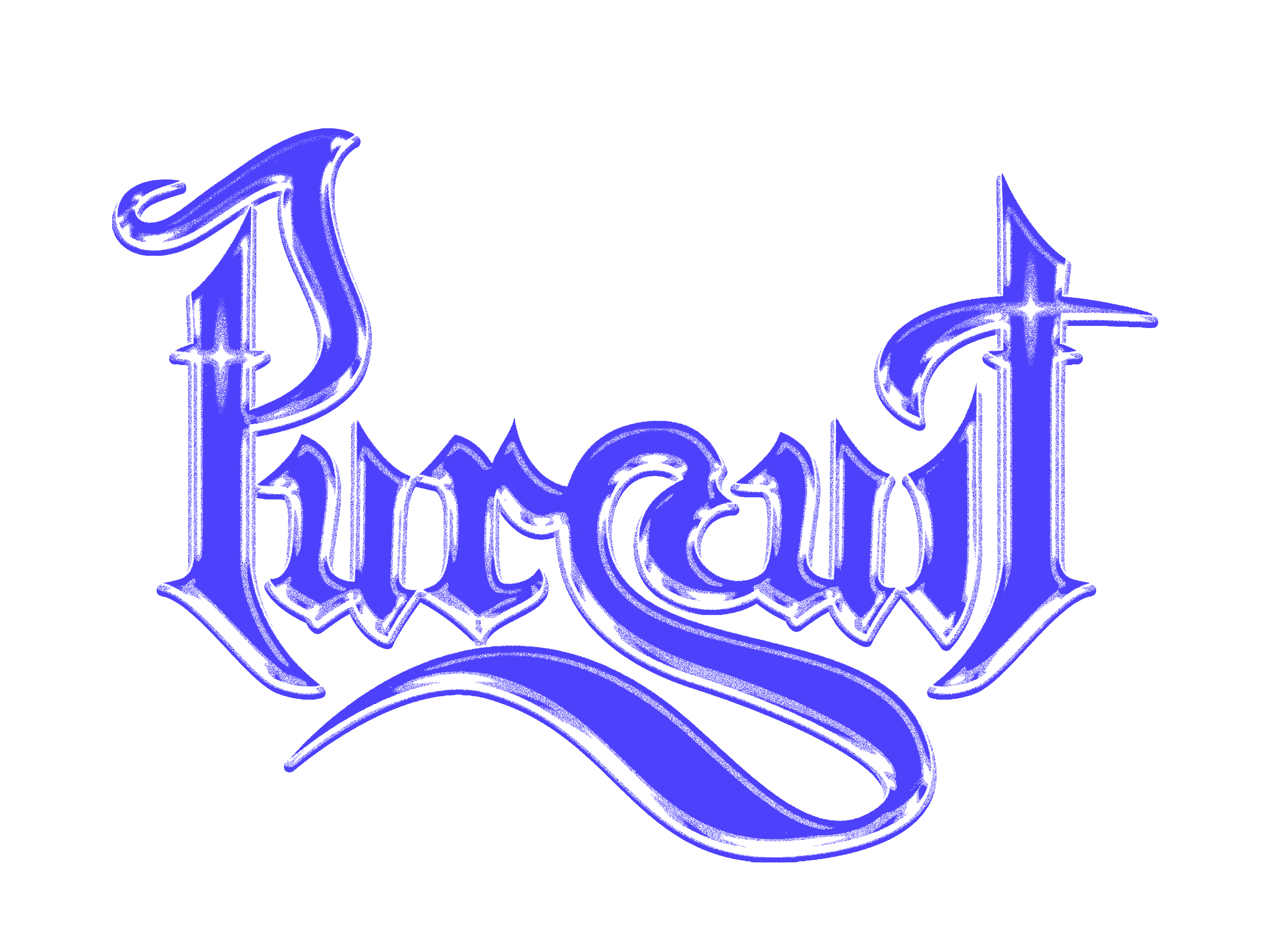 !!!SEDUCTIVE HEAVY ROCK FROM LEIPZIG, GERMANY!!!
We had a conversation with Hannes (Vocals). Enjoy!
Welcome to the FILTHY DOGS OF METAL Webzine.
Tell us a few things about PURSUIT (Members, Starting Year etc).
Pursuit plays Heavy Rock! We're a classic five piece line-up from Leipzig, Germany looking to revive the music that was left behind in the 80s. The band really rolled off the factory belt in 2020, when we combined two pre-existing but incomplete jam projects that had been sluggishly steaming in the backrooms since as early as 2016. I guess Covid was the kick in the ass that we needed, because right then and there, when we first played together as a whole, we knew that we're capable of more. And here we are right now, releasing our first album. How time flies when you're having fun.
You have recently released your song ''Hate Your Darlings ''. What is the feedback from your audience as well as from the press?
The feedback has been nothing but positive and we love it. Honestly, we are more than happy that our music got accepted in this way, especially as it isn't exactly the tried-and- trusted way that everyone is familiar with. It is a great sign that experimentation and creativity are all but done in the scene and that it's not a bad thing to stand out from the rest. As this interview goes online, we'll have released our second single "Loose Lips" along with our first music video, and we can ensure you, we're keeping that path straight!
You are going to release your first full length studio album ''Loose Lips''. Tell us a few things about this project.
Loose Lips is a testament of how well we work together as a band. We went through a lengthy process of figuring out what we want to create as well as what we're capable of. Needless to say, we found common ground. And once that was out of the way, the whole thing became a straight-forward mission. As this is our first record, the process was more than satisfying. There is just something about seeing the individual pieces click into place, slowly revealing the image you had in your mind for years. Sonically, you can expect 45 minutes of pure Rock straight from the 80s, but with our own little touch added. Pursuit feels dangerous, thrilling, sexy. It's like you walk down a moonlit back alley late at night and you know you are being watched from the shadows. On one hand, it scares you to death. But at the same time, you're dying to know what will happen next.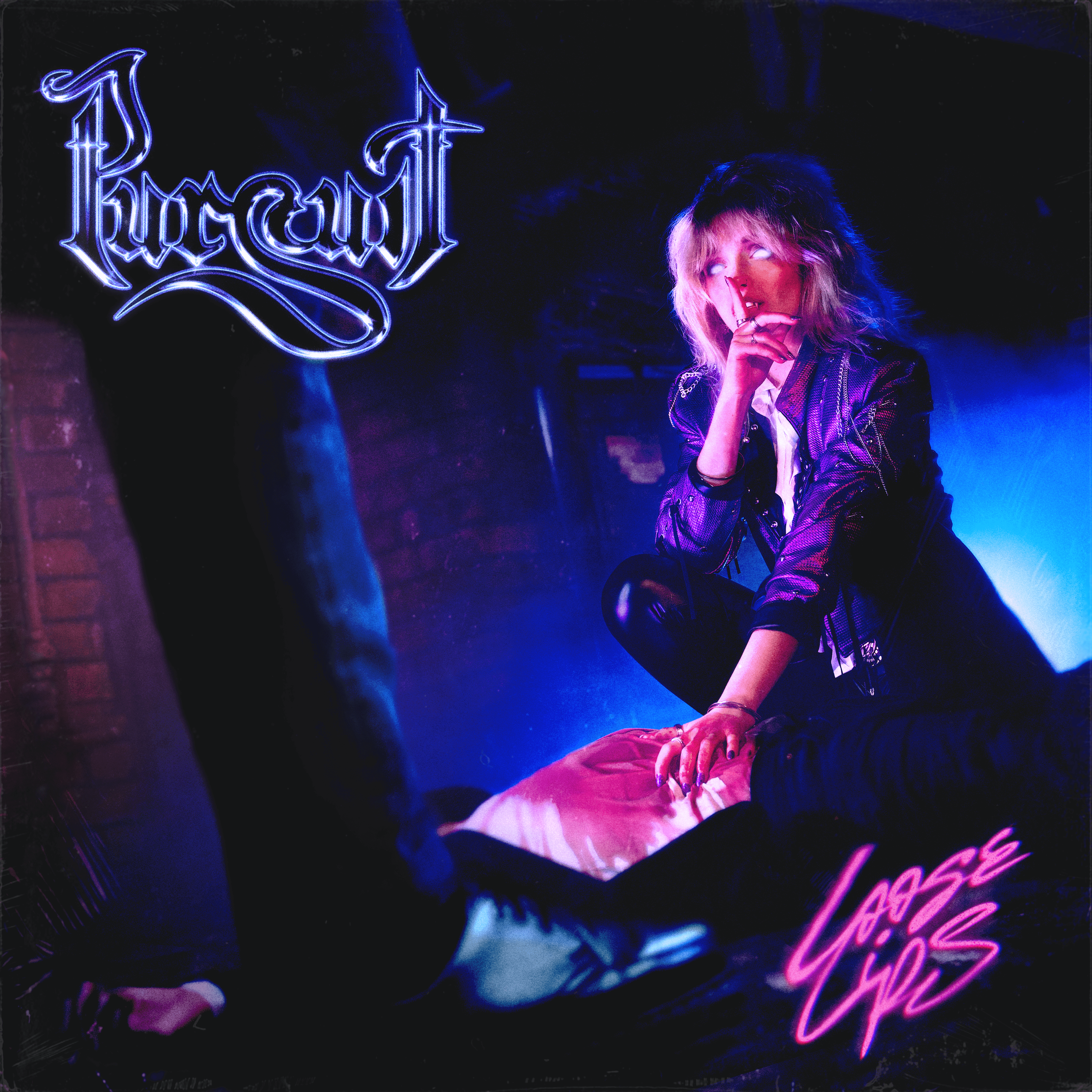 Label or DIY and why?
Well, with Loose Lips we hadn't much of a choice. The album is released by ourselves, no label attached. We did all of the recording, the artwork, the layouts, merch and music videos. Every musician who's already done a project like this can confirm that it's not an easy task. It's straining, time consuming ... but if you pull through, it is all the more. We'd say the process of releasing this record all by ourselves helped us to really understand the work that comes with starting a band. Every musician should try going DIY at least once, just to get a feeling for it. But the bigger the whole thing becomes, the more you'll appreciate the extra hands and brains, so there's nothing wrong with label work.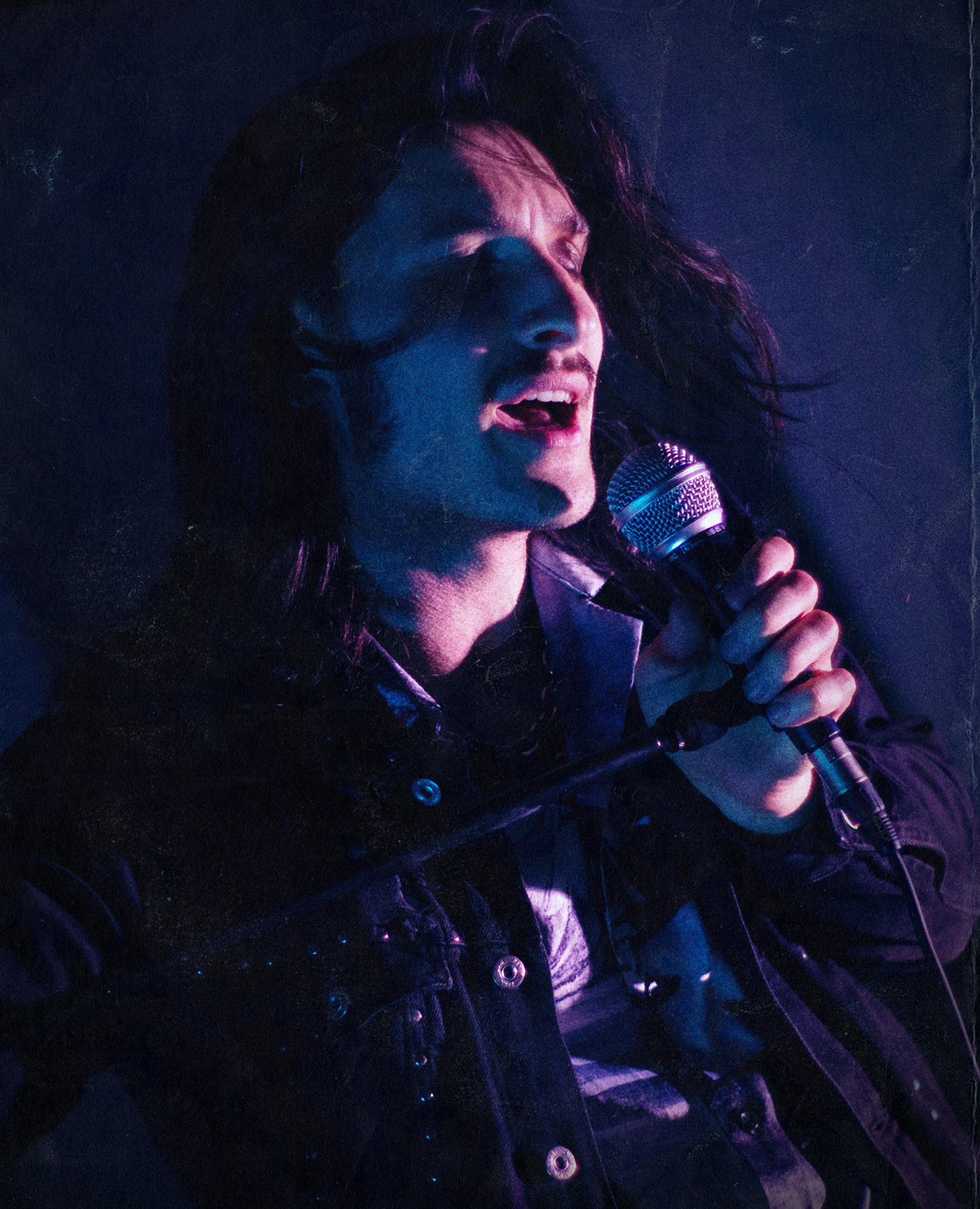 Hannes - Vocals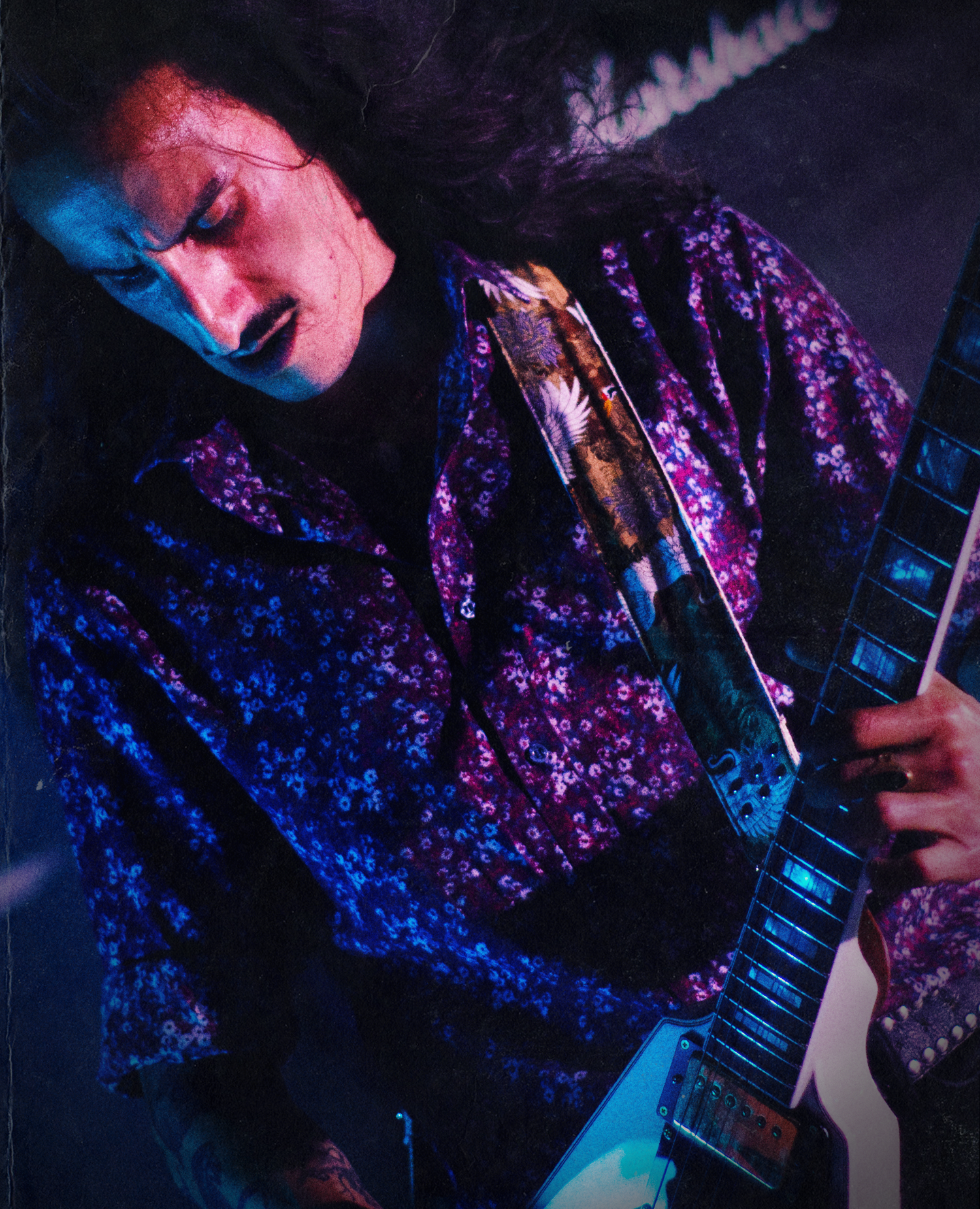 Tariq - Guitars
Do you prefer Vinyl, Tape, CD or Digital Format and why is that?
We love vinyl, who doesn't? Every medium has its merits, of course. CDs had their time, so did tapes. Great for long trips across the country in your rusty 2001 Ford Focus. And certainly no-one can deny the importance of releasing your work digitally nowadays. That's just how things have evolved. If it wasn't for Spotify or Youtube, I guess we wouldn't be doing this interview right now. But at the end of the day, there's nothing more satisfying than lowering the needle on a fresh vinyl of your favorite band, knowing that it is something real and valuable, something you can touch, something that you can really call your own.
Your music style is Hard n' Heavy Metal. Which are your main influences (Favourite Artists / Bands etc.)
That's always a tough question. If we namedrop any band here, danger is we instantly get held up to their standards and that's certainly not what we want. We are our own beast, just to make that clear. But if you insist, there are of course some names that get mentioned more often than others in our rehearsal space. Absolute classics like Judas Priest, Dio, Mötley Crüe or Mercyful Fate, just to name a few. There's scene veterans like Manilla Road, Crimson Glory, but also fairly new contenders like Unto Others, Haunt, Cauldron or In Solitude. And that's just the tip of the iceberg. Yesterday, Alice Cooper came on and it was like "Yeah, I guess that's an influence as well. Didn't realize that." Best advice we can give is: come to our next show and we can talk about our favorite bands all night over a nice glass of beer.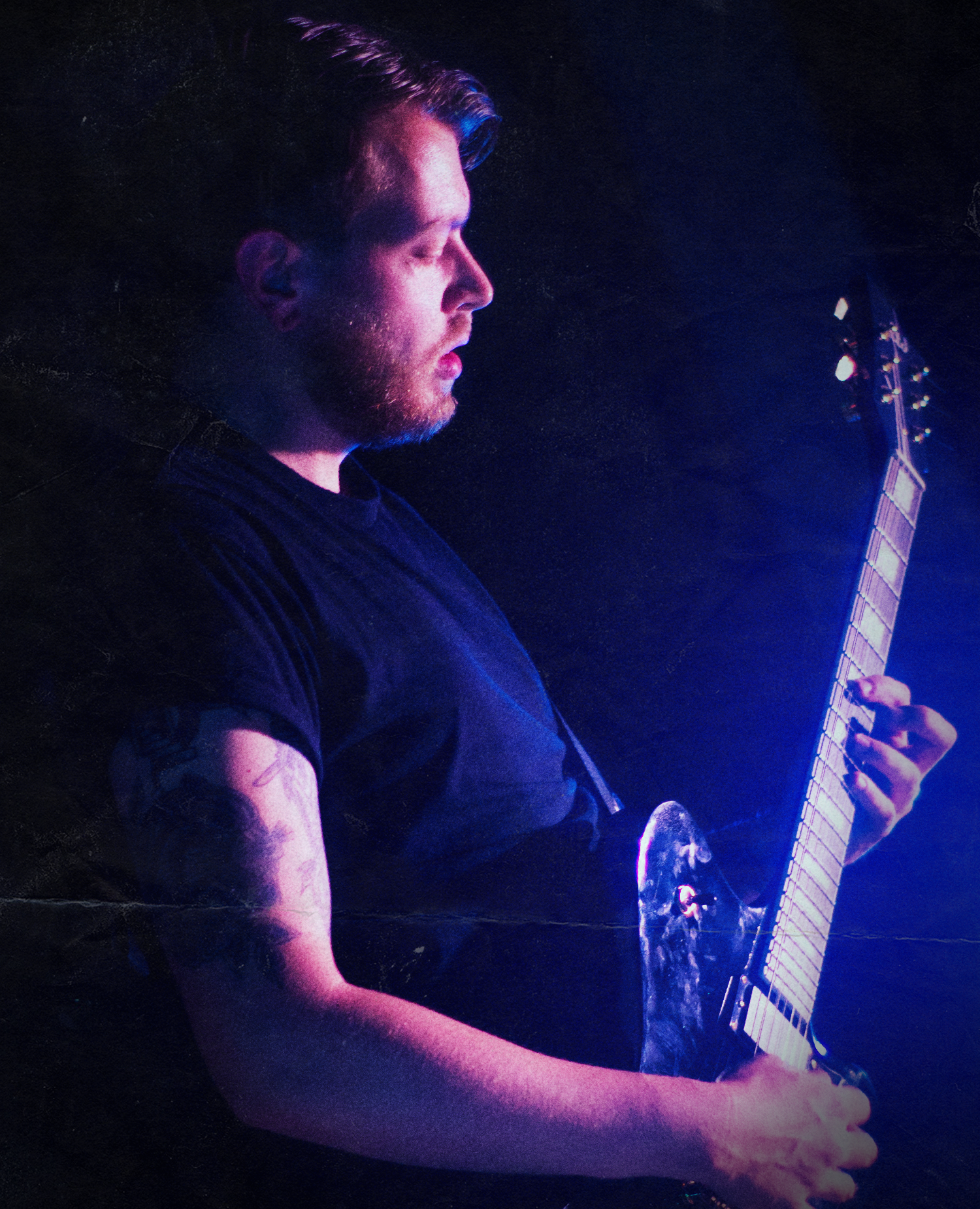 Pat - Guitars
Which things do you think a Band should sacrifice in order to succeed? Have you ever sacrificed anything in your life for a better future for your Band?
Time, the answer is time. Money is irrelevant, it comes it goes. If we do our thing right, we don't need to worry about money. Time on the other hand, that stuff is invaluable. You only get so much of it on this planet and everyday, you have to choose on how to spend it. If your dream is to make it big with music, you better be prepared to sink a whole lotta time into that. Time you could've spend at your grandpa's 90th birthday or at a well-paying -5 or with your sweetheart on a rainy Saturday afternoon. But no, you chose to spend it on a 6 hour trip to Poland in a smelly van with the goal to give an audience of 10 drunkards the night of their lives with your music ... And that's what it is all about.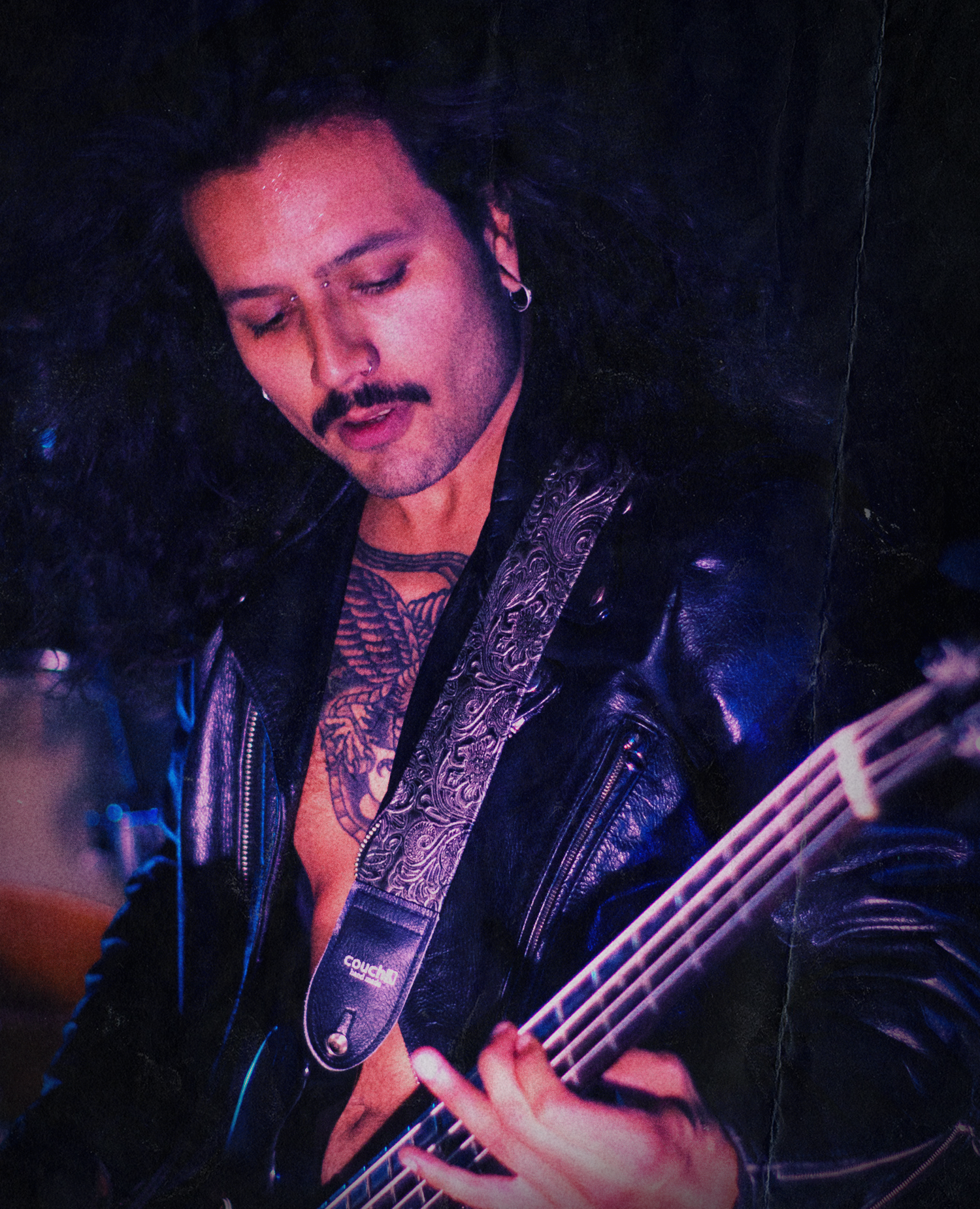 Antonio - Bass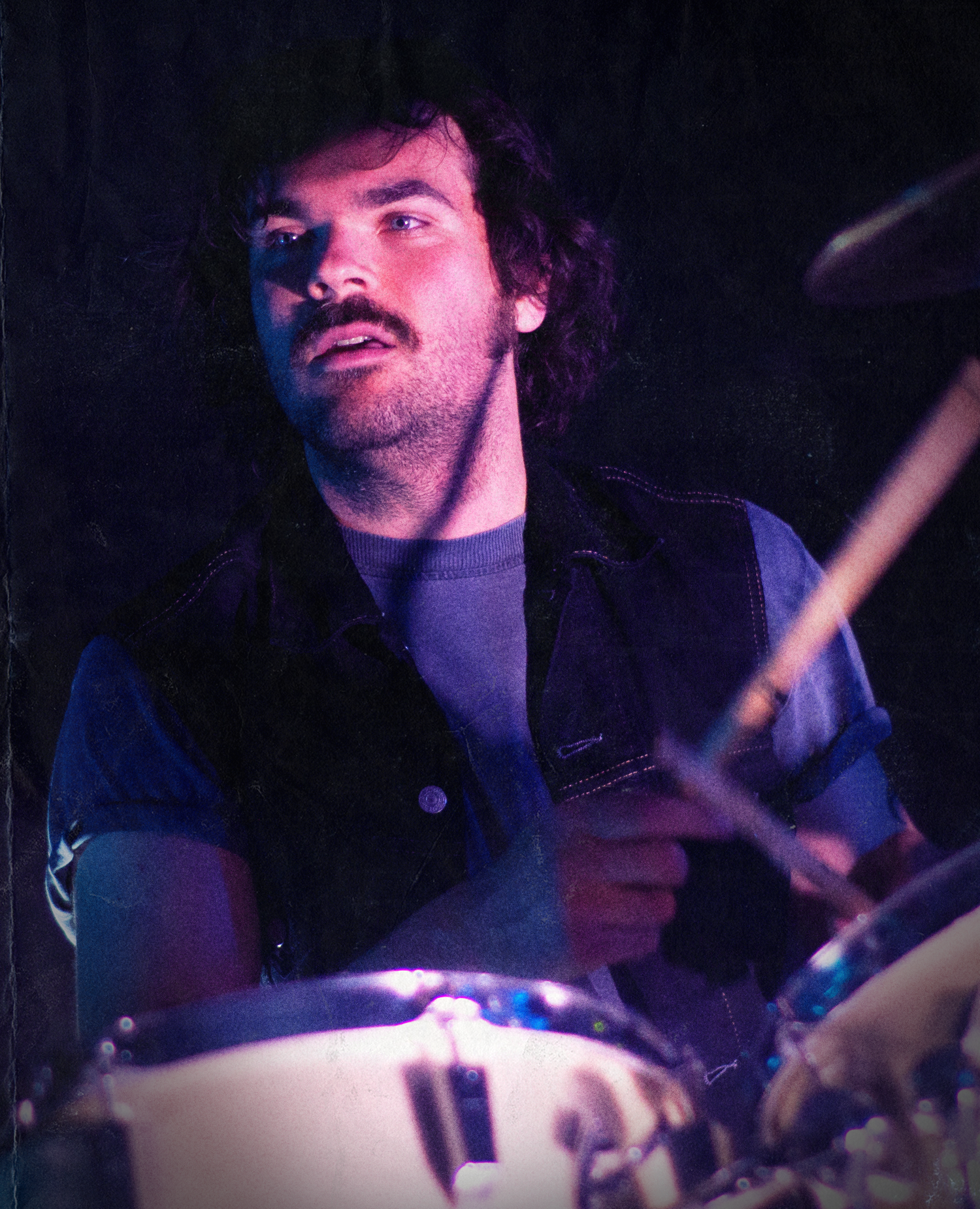 Olli - Drums
Describe your ideal live show as a performance Band. Have you already experienced that?
There's no ideal show, really. Everything that can go wrong will go wrong and you have to work with it. Imagine having the perfect show every night, where's the challenge in that? Don't let little things throw you off. We're more than happy if the sound is clear, the food is good and crowd gets hooked, even if it's just 20 people. The best performance of your life can happen anywhere, it's not up to the situation, it's up to you.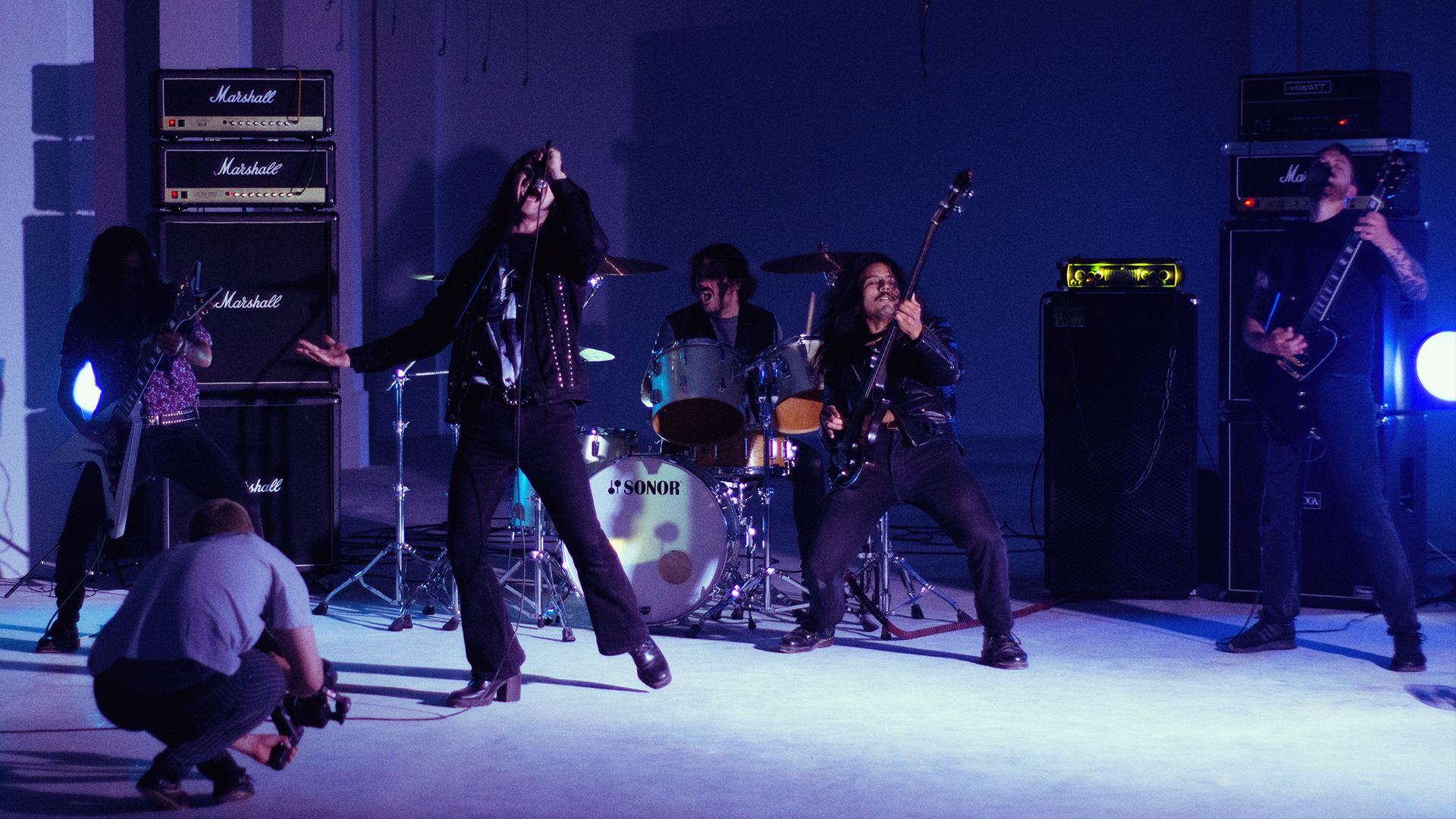 Which attributes, do you think, that a new Heavy Metal Band should have in order to gain identity and be unique?
You absolutely need to put a show on nowadays. Musically, everything's already been done, you can't re-invent the wheel. And we do not aim to do so. Hell, we're a walking 80s cliché. But a great performance, stage presence and look, that's something that can really set you apart. Humans are multi sensual animals, why do you think we stare at a flashing rectangle for 12 hours a day? A band is so much more than just their music, you have to elevate that! There are so many talented acts that waste their potential with uneventful live shows. Leave those cargo-shorts in your dresser and dust of your dancing shoes or at least learn some jokes, you're supposed to be the entertainment around here for fuck's sake!
Do you believe that Digital Platforms help the new Heavy Metal Bands? Which, do you think, is the ideal way for a Band to promote its work?
We would be delusional to say no to that question. Everyone and their mother is going digital, that's a given. It's the future baby, we don't write on cave walls anymore, get your message on the web and you will find your audience. Of course there's a lot about the digital music market that is worth critiquing, and we will not bow to that, promised. But overall it's go with the flow or go swimming, simple as that. And the ideal way to promote your work? Be assertive! Up their noses, there shouldn't be one second that your audience isn't confronted with you and your product. Yeah, easier said than done, but you know it's true.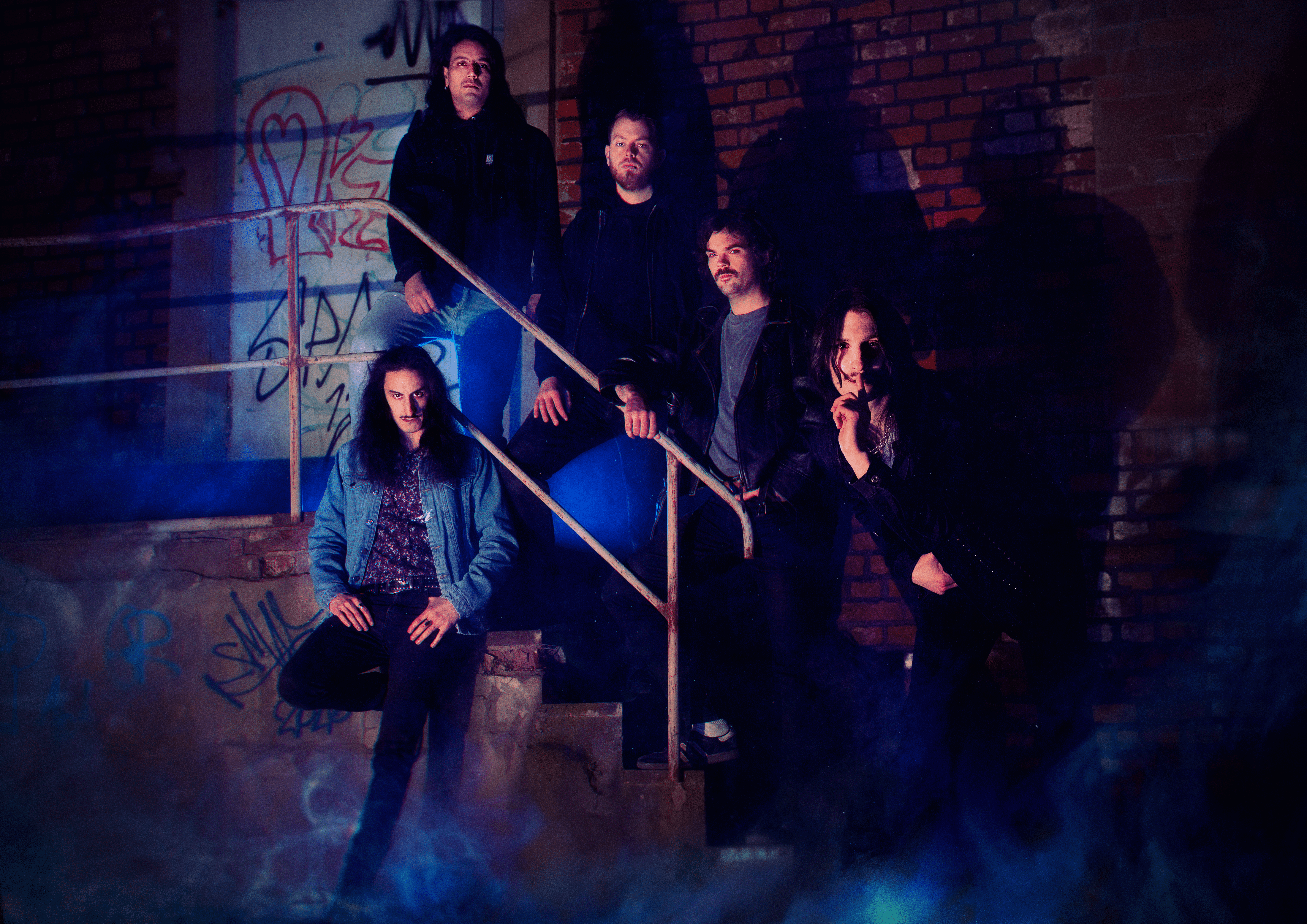 Tell us a few things about the New Underground Metal Scene in Leipzig (Bands, Fanzines, Webzines, Metal Clubs etc.)
Leipzig is on the map when it comes to Hard and Heavy. We have a healthy scene, lots of new bands and you can practically play on every second outlet. If we compare that to other cities in the vicinity, it's a notable difference. If you want great Rock from Leipzig, check out Firmament, Sintage or Wayward. You can expect great shows at Black Label Bar, Felsenkeller, Naumann's, Soltmann's, UT Connewitz or on Stockartstraße.
Do you know anything about the Hellenic Metal Scene?
Not a whole lot I have to admit. You certainly hear great stuff (Up the Hammers is wicked) but nobody of us has yet had the chance to play in Greece. We sure hope to change that soon though.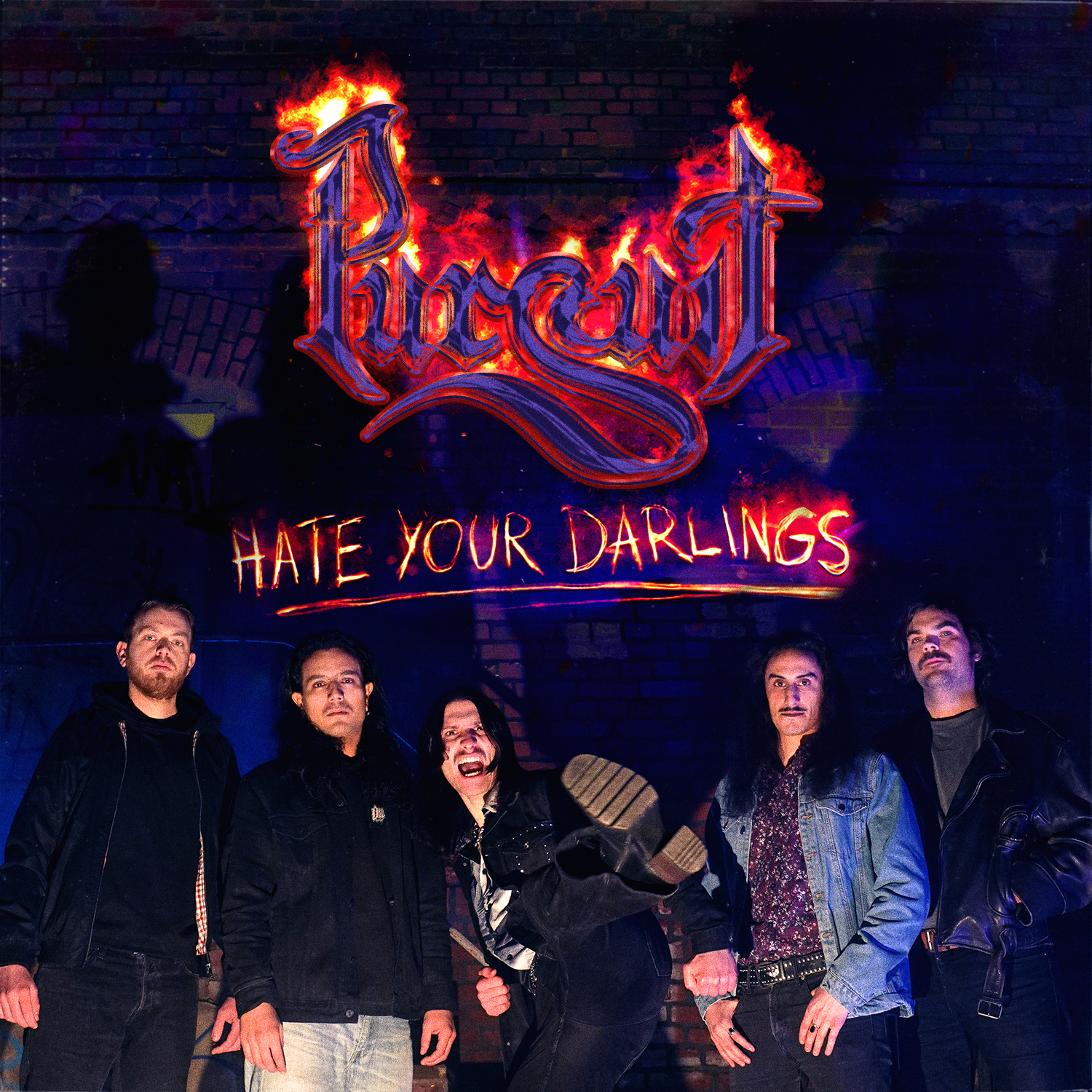 What are your future plans?
Well, first of all we have to give that album to the yearning masses, then we'll probably go from there. There's a lot of planning going on currently. Live shows first and foremost. On that front we have a lot on the horizon that we can't wait to share. There will be touring to our capacity, as well as some other little ideas we won't spoil right now. And of course, the thing everyone wants to hear: Yes, we've already started work on our next musical output, these hands just can't keep still. All in all, we can assure you that this is far from the last thing you'll hear from Pursuit.
Thank you very much for your time & Keep up the good work! The closure is yours.
Thank you, you're doing a great deed for the scene. Pursuit is out on the chase, just know that you can't escape us! "Loose Lips" will be out November 25th. We will see you soon!
By Steve the Filthy Dog.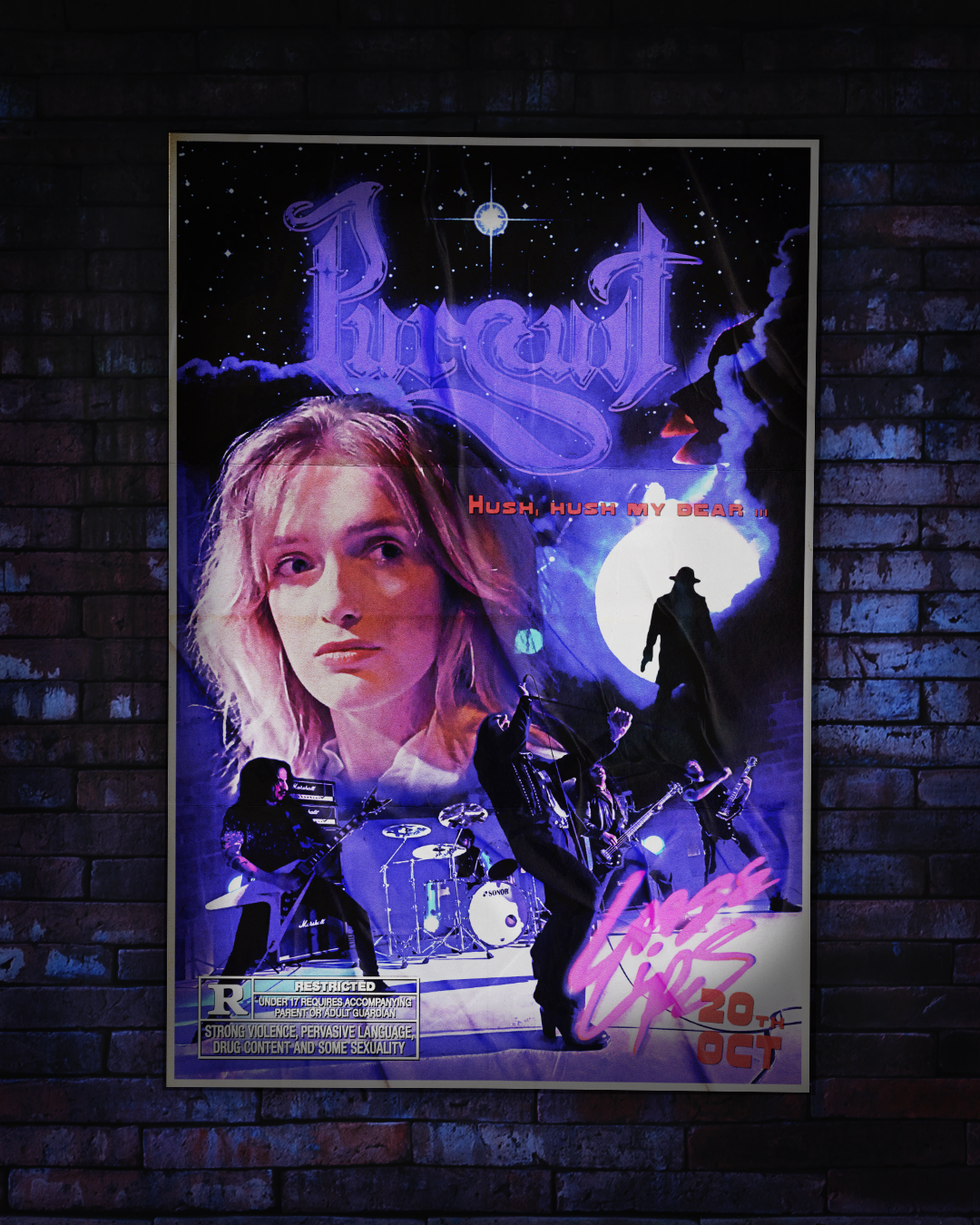 PURSUIT CONTACT:
https://www.facebook.com/pursuitdlx
https://www.instagram.com/pursuit.dlx/
https://pursuitdlx.bigcartel.com/