!!!HEAVY/POWER METAL FROM THE USA!!!
We had a conversation with Wayne (Drums) & Pete (Guitars/Bass). Enjoy!
Welcome to the FILTHY DOGS OF METAL Webzine.
Tell us a few things about PROJECT RESURRECT (Members, Starting Year etc).
Wayne Noon: First off thanks for the interview! Project Resurrect started in 2018. Pete Rigopolous and I previously tried to start a band with other people but it never worked out. We never found the right people that would actually work on the songs so we finally said let's just do it ourselves. I would play drums and Pete would do guitars. We tried to get someone for the bass but Pete ended up doing that himself as well, which he never played before. Our other obstacle was trying to find a singer which held us up for at least 2 years. Again we dealt with issues where people said they would sing and just never came through. Eventually we would turn to Fiverr and that's where we found Leandro Bastos a Brazilian singer from Germany. When we sent him the first song to sing on and he sent it back to us we knew we found the right guy. We didn't want the typical power metal singer or a growler but someone who could do a little of everything and I think you can hear that throughout the album.

You have recently released your album ''False Reality''. What is the Feedback from your audience as well as from the Press?
Pete: So far the response has been positive from the press and the audience response has been positive as well.
Wayne: Yes we have really been surprised how people have liked the album. Sometimes you get a little nervous sending the album to someone for a review cause you never know what someone will say, but you always have to keep in mind it's just someone's opinion and not everyone will like what you do but so far we haven't been disappointed with the response.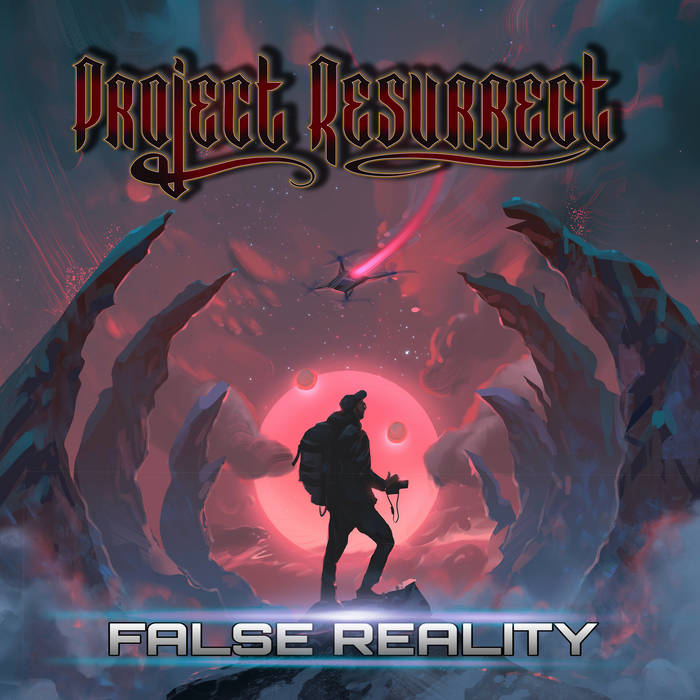 Label or DIY and why?
Pete: DIY we never had plans to release an album initially. We were just having fun and decided to record a couple of songs. Then we decided, well why not... So we recorded more songs and decided to make an album out of it and see if we would get any good responses ha! It was never meant to be a serious effort to look for a record deal or anything like that.
Wayne: I think trying to hook up with a record label at this point especially at our age and family commitments doesn't make much sense. We can't tour 1. Because our singer is in Germany and 2. Because we both have jobs and families we really can't take time away from to play shows weeks at a time or even commit to releasing another album by a certain time. I think it's better to just do it ourselves at our own pace.

Do you prefer Vinyl, Tape, CD or Digital Format and why is that?
Pete: I used to be very much into collecting all physical media but these days I buy very very few CDs. I mostly stream music but if some of my favorite bands release a new album I buy it. In a perfect world I still would prefer Vinyl, CD's etc. The advantage to digital streaming of course is convenience.
Wayne: For me it's CD's. I also buy vinyl too but I'm a little more picky as to why I'll buy it. There has to be something special about the vinyl version that differs from the CD for me to buy it. I do streaming as well, but only out of convenience because now my new car doesn't have a CD player and at work it's easier for me to have my music on my phone rather than bringing CDs with me, but I still buy physical media regardless.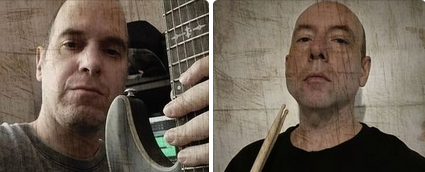 Your music style is Heavy/Power Metal. Which are your main influences (Favourite Artists / Bands etc.)
Pete: I'm a fan of the entire heavy metal genre and all it's sub genres too. I like Iron Maiden, Helloween, Savatage, Scorpions, Fates Warning, Dio everything to be honest haha.
Wayne: My favorite band is Helloween I also listen to Iron Maiden, Thin Lizzy, Anthrax, Lizzy Borden, Ramones, King Diamond, Mercyful Fate, Crimson Glory, Blue Oyster Cult. I'm pretty much all over the place with what I listen to.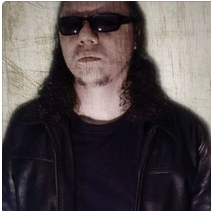 Which things, do you think, a Band should sacrifice in order to succeed? Have you ever sacrificed anything in your life for a better future of your Band?
Wayne: That's a tough question to ask me now cause my feelings about that are different than what they were when I was in My first band Phoenix Reign. I would actually be lucky because it always fit into my schedule so I didn't have to sacrifice much, but I always wanted to make a living out of being a musician. If that opportunity ever came I would have taken it back then cause I was still in my 20's. Unfortunately the 13 years we spent on that band just ended after we released our first album. Seeing everything I went through then and where I am now it would be hard for me to sacrifice anything cause the music business is a really hard thing to survive in and there's no guarantees. When you're older and have a family it's hard to say I'm going to quit my good paying job and do music full time.
Describe your ideal live show as a performance Band. Have you already experienced that?
Pete: ATHENS ROCKWAVE!! Just in my imagination of course haha but If we were a full band and 20 years younger that would be nice ha! BUT.... Ya never know right? Strange things happen sometimes
Wayne: Wacken would be great. I'd be able to share the stage with a lot of the bands that I listen to. The closest thing I ever experience to a "big" show was when my old band Phoenix Reign played a sold out show with Epica at the Gramercy Theater in NY, which was also the last time I played in front of a crowd in 2010.
Which attributes, do you think, that a new Heavy Metal Band should have in order to gain identity and be unique?
Wayne: Another tough one to answer for me cause there are so many bands out there that it's really hard to be original nowadays. I would say to just be good at your instruments. Take the time to learn and get better. Also put the extra time in to designing a logo that stands out to people. Have something that can be recognized immediately. Take your band seriously and anything can happen.
Do you believe that Bandcamp and other Digital Platforms help the new Heavy Metal Bands? Which, do you think, is the ideal way for a Band to promote its work?
Wayne: Yes of course. Bandcamp was the first place I actually put our music on. I know some friends bands like White Crone, Skyliner, St. Madness, Twisted Tower Dire and a bunch others who do fairly well on Bandcamp, so I think it's a great tool for bands to use. Of course being involved with all social media helps. Twitter, Facebook, Instagram and even TikTok. YouTube is great as well. I run a podcast network as well called Rat Salad Review so I'll also promote the band and album during the show and even use the music throughout. So every little thing helps. I also recently printed postcards promoting the album which I'll throw in packages for things I sell on eBay, as well as stickers. Actually too something we just did recently with the band Lord from Australia, where I sent them a few CDs, postcards, stickers, and usb sticks of the album. When they make a sale of their albums they will throw out stuff in as well. I also adopted that for our stuff. If any band would like us to put their stickers or flyers etc. in our packages please get a hold of us and we will help out. It's a great idea and I think more band should do it.
Tell us a few things about the New Underground Metal Scene in New York, USA (Bands, Fanzines, Webzines, Metal Clubs etc.)
Wayne: Honestly, since I've been out of playing live shows for the last 11 years I haven't really kept up with the scene. I know a lot of the clubs I used to play are gone now and the pandemic has closed even more places in NYC.
Do you know anything about the Hellenic Metal Scene?
Pete: Yes! I try and keep up with bands from Greece. I am huge fan of Hellenic metal. I also happen to be Greek too he he Some of my favorites are Rotting Christ, Septic Flesh, Innerwish, Reflection, Elwing and more and more that come to mind. One band in particular that I hold very dear to my heart is Lefki Simfonia which I was so ecstatic to hear new album! Of course also Tripes, Ksilina Spathia, just so many cool Hellenic bands
What are your future plans?
Wayne: Like Pete said earlier we didn't intend to really make a huge deal about the band. We just did this for ourselves and decided to release it to see what would happen. We weren't even sure people Would like the album since it doesn't really sound like your typical band from the U.S. but with the positive things we have seen it's kind of put a different light on things and we most likely will work on new music. Also this time knowing we will work again with Leandro as our singer it will be a lot easier to see where we will go next. As long as we can find the time there will most likely be another album somewhere in the future. If not I'm sorry I lied 😆, but always check my YouTube channel Rat Salad Review as I do cover songs with some guests who have been on the show and I might also be working on another band but no definite plans for that yet.
Thank you very much for your time & Keep up the good work! The closure is yours.
Wayne: Again thank you for wanting to talk with us. I really enjoyed the questions. Also thanks to everyone who has supported us so far and hopefully we can only get that support to grow. You can get our album through Bandcamp at ProjectResurrect.Bandcamp.com we're also on Facebook, Twitter and Instagram as well as YouTube. You can also stream the album on ITunes, Spotify, Amazon and more. Also follow my podcast www.RatSaladReview.com tons of great shows of rock and metal and some other surprises thrown in there.
By Steve the Filthy Dog.
PROJECT RESURRECT CONTACT:
https://www.facebook.com/ProjectResurrect/
https://www.instagram.com/project_resurrect/
https://projectresurrect.bandcamp.com/releases
https://www.deezer.com/en/artist/129505202
https://open.spotify.com/artist/7taftvsXsqm05vtTCtyz2P