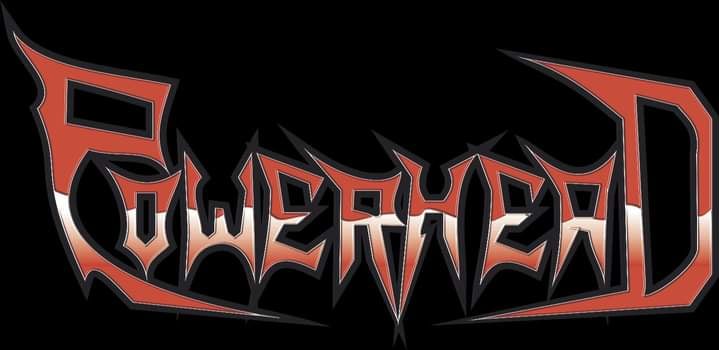 !!!SPEEDLOADED HEAVY METAL FROM GERMANY!!!
We had a conversation with Olli (Drums). Enjoy!
Welcome to the FILTHY DOGS OF METAL Webzine.
Tell us a few things about POWERHEAD (Members, Starting Year etc).
Powerhead was formed in the early days of 2013 in Rendsburg, Schleswig-Holstein, Germany. We had a few changes in terms of style, name and bandmembers before we settled down as Powerhead. Right now our members are Brede (Vocals), Olli (Drums), Markus (Lead guitar), Tobi (Guitar and backing vocals) and the newest member Froschi (Bass).

You have recently released your album ''Curse of Stone''. What is the feedback from your audience as well as from the press?
Most of the reviews we have received so far have been consistently positive. It is precisely because we did the whole thing in-house, without a label behind us, that is often emphasized. The guitar work is also often a positive aspect, as is Brede's high pitched screams.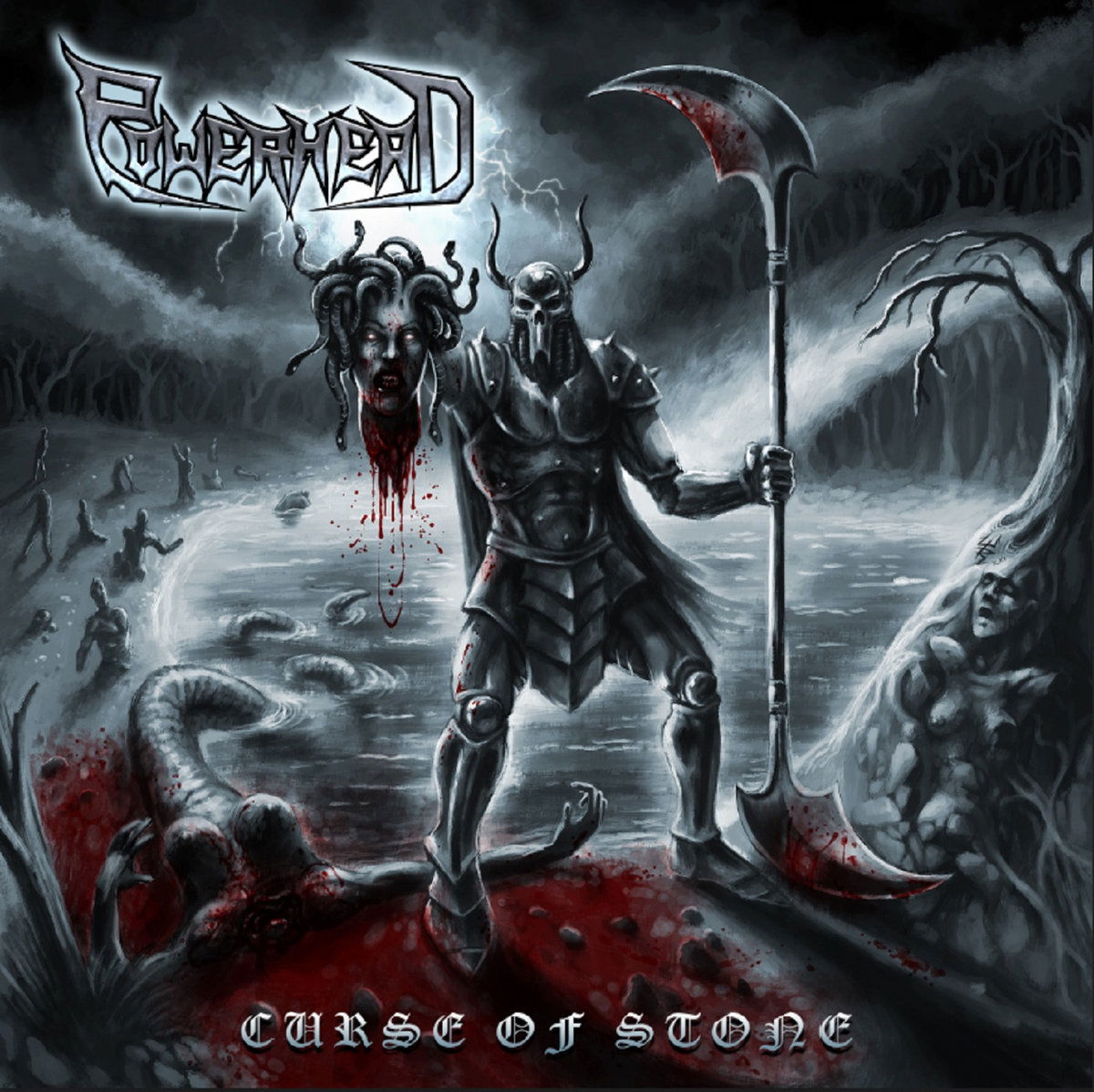 Label or DIY and why?
At the moment a lot is still on a DIY basis, but we have already applied to one or the other label and are still waiting for an answer. Of course, everything would be a little easier with a label in the back, in terms of advertising and sales.

Do you prefer Vinyl, Tape, CD or Digital Format and why is that?
In itself the format doesn't matter, but of course a vinyl record like this is a classic. By the way, we have our album in two colors on vinyl. Red and black. 😉

Your music style is Heavy Metal. Which are your main influences (Favourite Artists / Bands etc.)
We have combined different influences in our music. Most likely we could be seen as a mix of Manowar, Accept, Megadeth and Overkill with a pinch of Slayer. We ourselves call our style "speedloaded heavy metal".

Which things, do you think, a Band should sacrifice in order to succeed? Have you ever sacrificed anything in your life for a better future of your Band?
When you make music you definitely sacrifice a lot of time and money. It's time-consuming, but it's worth it if, like us, you put your heart into it.When the audience is calling for more, when you see them enjoying your music, what you've created, then it's worth it.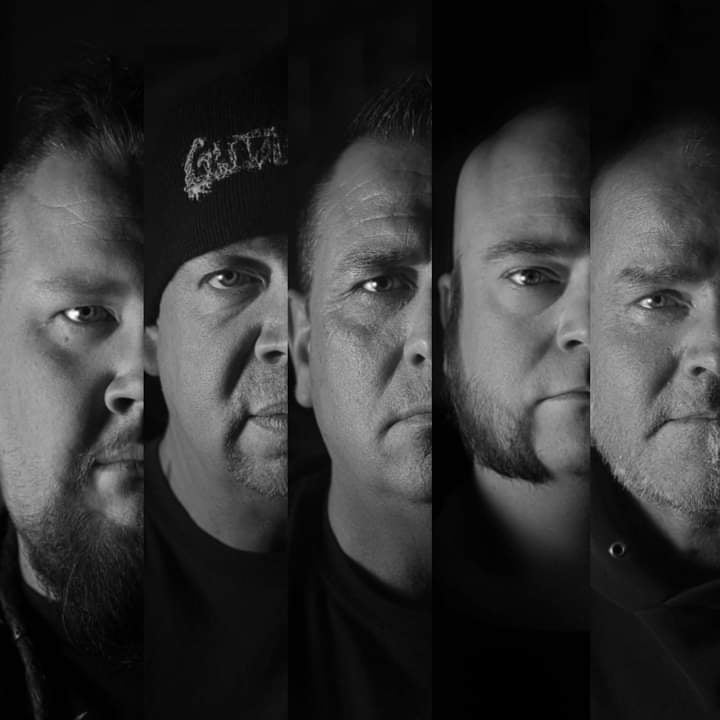 Describe your ideal live show as a performance Band. Have you already experienced that?
As long as you have fun on stage and the audience has fun in front of the stage, the performance is actually perfect. Of course you can always improve something, but as long as everyone can enjoy it, you can speak of a perfect show.
Which attributes, do you think, that a new Heavy Metal Band should have in order to gain identity and be unique?
The only tip we can give people: do what you think is right, don't be pigeonholed, if you want to use growls then do that. If you want to use strange rhythms, go for it. Let the "music police" grumble, it's YOUR thing. Don't let yourself be stopped or restricted.
Do you believe that Digital Platforms help the new Heavy Metal Bands? Which, do you think, is the ideal way for a Band to promote its work?
The digital platforms like Facebook, YouTube and Bandcamp are definitely important. Many people like to listen to the work before they buy it. It's also perfect for merchandise. Many organizers also often ask for links to video or sound material, so it is very important to be represented digitally.
Tell us a few things about the New Underground Metal Scene in Germany (Bands, Fanzines, Webzines, Metal Clubs etc.)
Here in Northern Germany, the underground is very active. There are many bands and events, as well as clubs and locations. There are clubs such as Plan B in Heide, Lauschbar in Itzehoe, Medusa and Schaubude in Kiel and a few others.Some festivals are dedicated to the underground, such as the Meltdown, the Mosh im Mai and the Breeding Festival.Some bands even have their own little festival, like "Sørdfest", which is organized by our friends, the band Sørdlich. We've shared the stage with a lot of cool bands from the underground, with Steel Crusher, Total Violence, Violand, Coffin Crew, Casket Inc. and others.However, we have a special bond with the guys from WARSONS, with whom we could travel to Mallorca and play there. Check em out!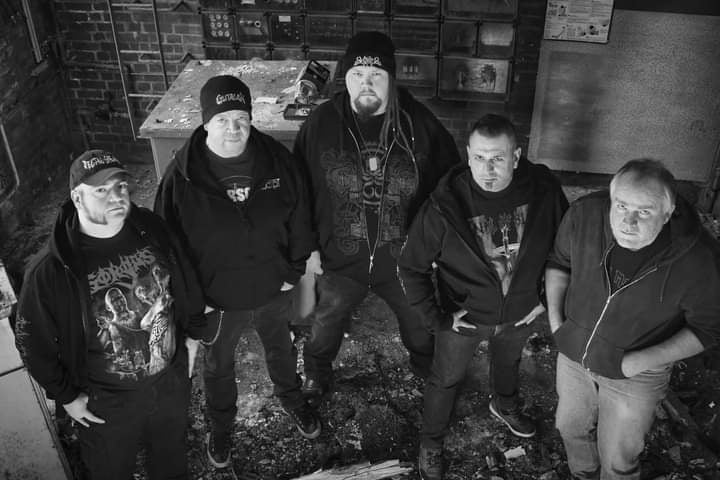 Do you know anything about the Hellenic Metal Scene?
Well, the usual suspects like Gus G. and Firewind, Rotting Christ and Suicidal Angels of course.
What are your future plans?
We're currently working on new songs and trying to get a label excited about us. And of course we are planning some live performances.
Thank you very much for your time & Keep up the good work! The closure is yours.
Thank you having us. And to everyone out there who are also committed to metal: don't be told what to do! Play your music loud and proud! And while you're at it, like us on Facebook, follow us on Instagram (powerheadband) and stop by Bandcamp! The Underground is alive!
By Steve the Filthy Dog.
POWERHEAD CONTACT:
https://www.facebook.com/MetalPowerhead/
https://powerhead.bandcamp.com/
https://www.instagram.com/powerheadband/