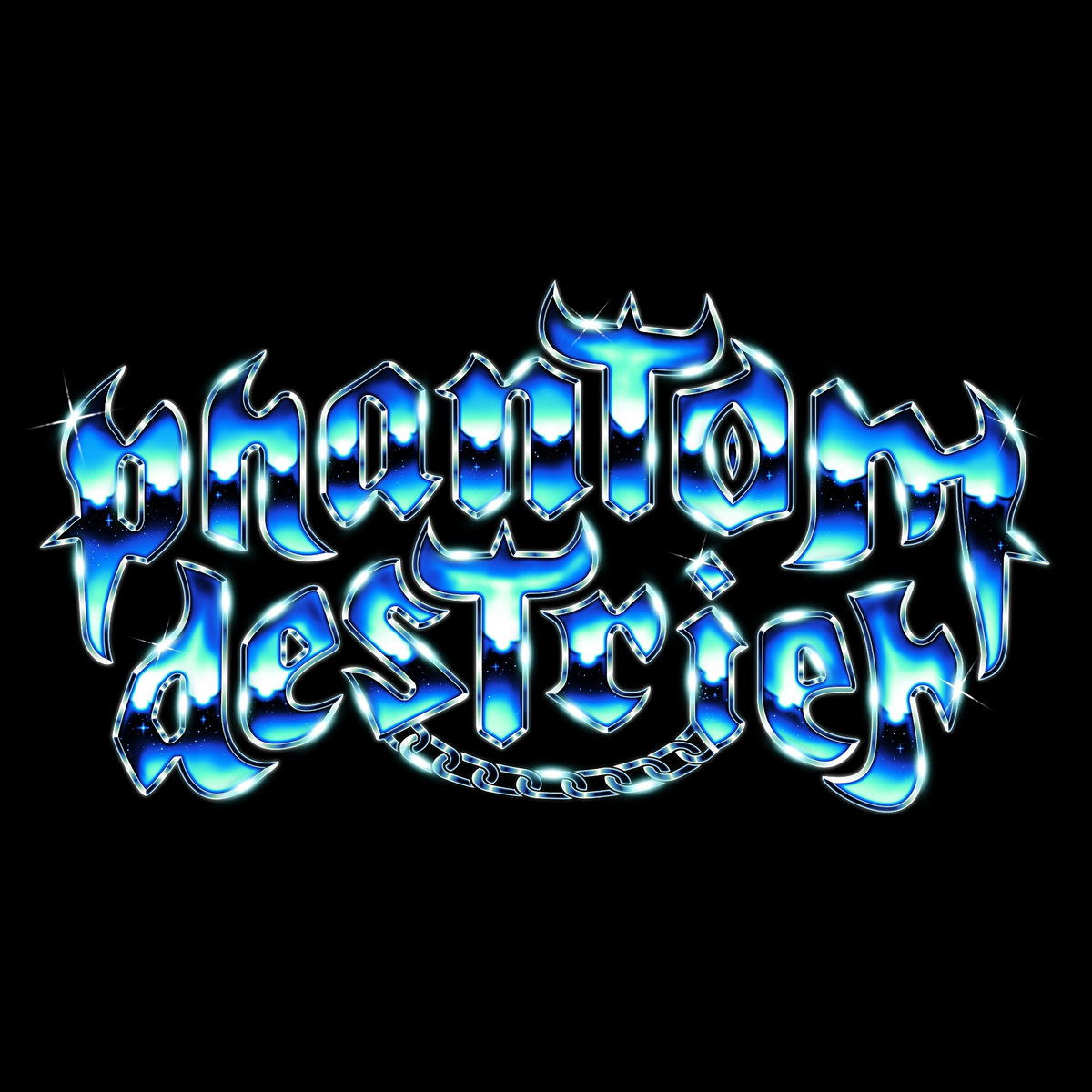 !!!HEAVY METAL FROM THE USA!!!
We had a conversation with Andy York (Drums/Vocals). Enjoy!
Welcome to the FILTHY DOGS OF METAL Webzine. Tell us a few things about PHANTOM DESTRIER (Members, Starting Year etc).
The idea for Phantom Destrier was conceived during the Spring / Summer of 2020. I had been furloughed from my line of work for a large portion of the year, and had a lot of "downtime" that I used to catch up on reading books. During that time, the dark fantasy types of stories by authors like Clive Barker and Gene Wolfe inspired me to start writing lyrical ideas for what eventually became Phantom Destrier (a name inspired directly by Gene Wolfe's series "The Book of the New Sun"). As ideas and inspiration continued to form during this time, I contacted R. to see if there was any interest on his end in fulfilling the role of guitars for this "heavy metal band" vision that had come about. He and I have been in bands together since we were around 18 years old over a wide variety of different musical projects – so he was the only person I had in mind to help with bringing these ideas into the physical world. From there, we began writing the song "Ephemeris" which lead to the demo we have available now.
You have recently released your demo ''Phantom Destrier''. What is the Feedback from your audience as well as from the Press?
So far the response has been very positive from the listeners! Being that the demo tracks have only been available for about 24 hours (at the time I write this), I haven't seen any Press response yet. But, the online community of Heavy Metal fans has shown an overwhelming positive reaction so far, for which we are eternally grateful for.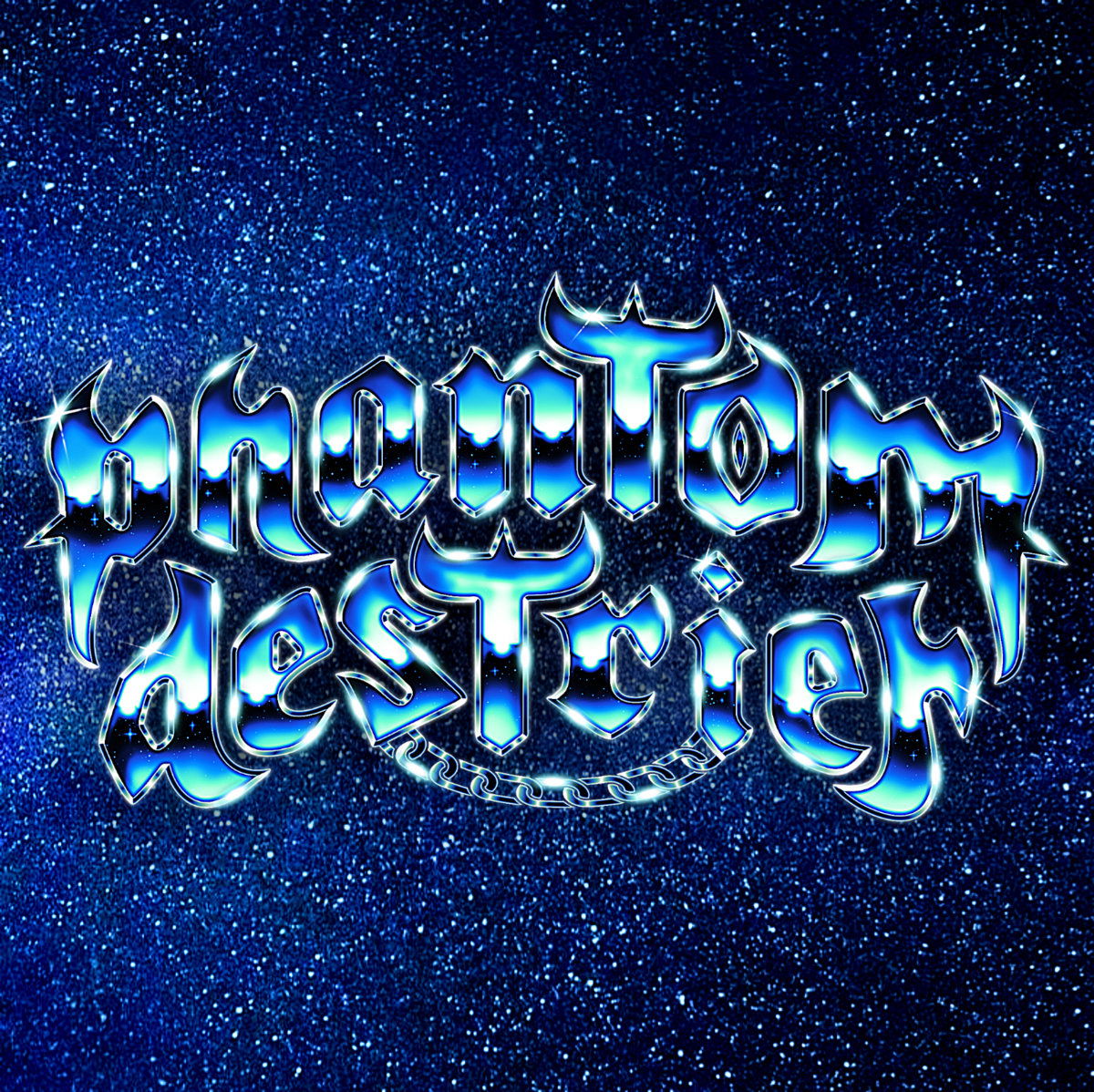 Label or DIY and why?
Both have their pros and cons. Right now Phantom Destrier is DIY, although we do aim to gain label support in the future. DIY is great for the fact that a band has total freedom, ownership, and control of their vision and business. One downside is how it can be trying at times with everything being an out-of-pocket risk when it comes to recording, merch, touring, etc. for a newer band that hasn't quite established a following yet. But, if you have a vision that you take seriously, are willing to accept & face the many challenges / sacrifices that WILL present themselves, and drive your vision forward by any means necessary then the DIY route can be a very fulfilling path to success. On the other side of the coin, label support can definitely make things easier when it comes to recording, merch, touring, promotion, etc. There are good labels that really invest in their bands out there, and there are plenty of lackluster ones that don't do much and hardly promote (or support) their rosters. So when it comes to label support you just got to be aware of what you're getting into and if what the label has to offer will ultimately benefit both parties.
Do you prefer Vinyl, Tape, CD or Digital Format and why is that?
I am a big supporter of all physical media. I don't mind digital either in the sense that it's far more convenient and accessible than lugging around a bunch of CDs or tapes everywhere you go. Although, being a collector of music, my personal preference are vinyl records. Everything about vinyl I just enjoy more than CD or tape; the larger covers and artwork, the sound of the needle dropping, the eye catching 12 inch color variants that are becoming more and more popular these days… I could go on and on haha. In my own head I just feel like I get more sensory satisfaction out of a vinyl record than any other format.
Your music style is Heavy Metal. Which are your main influences (Favourite Artists / Bands etc.)
The list of influence is endless! For the Phantom Destrier demo, musically, we drew a lot of influence from the classics of the genre like Iron Maiden, Helloween, Cirith Ungol, etc. Drum-wise I have always been a big fan of the styles of guys like Chuck Biscuits, Nicko McBrain, and Dave Lombardo. And (since I cannot sing with a pretty voice worth a shit) my vocal style can probably be attributed to a reverence I hold for guys like Cronos / Venom. Aside from that, my personal preferences in music ranges across a wide variety of genres and history from stuff like Screaming Jay Hawkins & Freddie King to Morbid Angel & Mercyful Fate.
Which things, do you think, a Band should sacrifice in order to succeed? Have you ever sacrificed anything in your life for a better future of your Band?
Well, first thing that is a 100% definite sacrifice is TIME. And with Time, comes so many other factors – from relationships, to jobs, to other opportunities. It's just like any business; if you want to start from the ground level and work your way up to the top then you have to make it your life's mission and obsess yourself with your pursuit – everything else takes a backseat when there is a goal you're willing to do anything to achieve. Obviously balance is also important, but that's another conversation within itself. Bottom line, you gotta be relentless in chasing down any goal if you want even the slightest chance of succeeding. The world isn't going to wait for ya.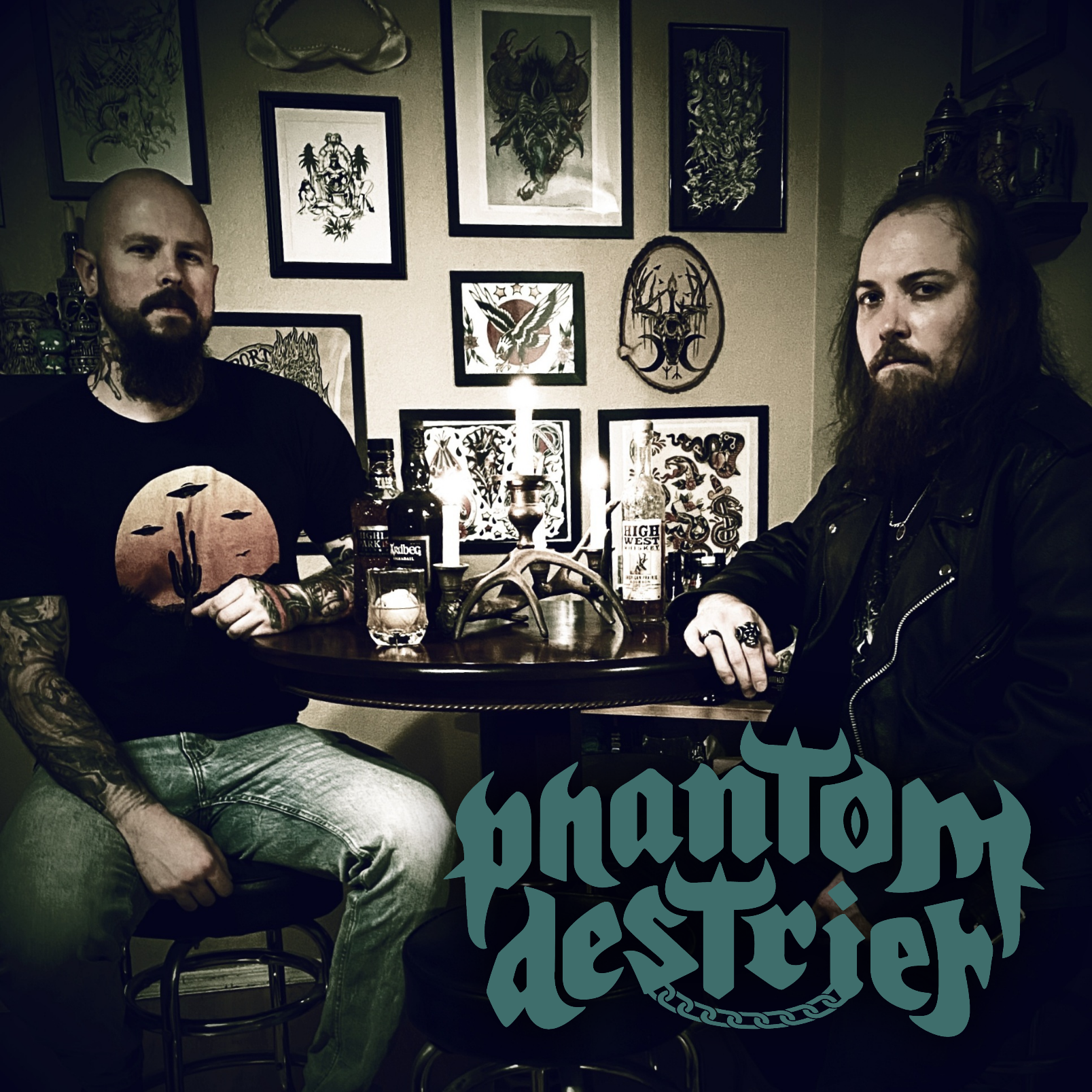 Describe your ideal live show as a performance Band. Have you already experienced that?
Well, that is a bridge that Phantom Destrier has not yet crossed as a band. But, an ideal live show is always going to be a room of people (whether 10 or 1000) all having a good time, enjoying the music, and mutually feeding off the energy that the band presents and the crowd returns (and vice versa). Oh, and no fuck ups on stage haha.
Which attributes, do you think, that a new Heavy Metal Band should have in order to gain identity and be unique?
Hmmmmm, I'd say the best thing any band can do in that respect is to just do things exactly how you see fit and want to do them. Regardless of if a band is doing something that's been done 1000x before or trying to reinvent the wheel in some way – just stick with what you're passionate about. It's hard to say how to stand out as unique in today's world with social media gradually taking over every aspect of life / business and everything changing at a faster rate than ever before in human history – so I think with newer bands it's all about trial & error while also being aware of the ever developing world in which you are trying to succeed in. But, ultimately, just "do you" and fuck any detractors that try to tear ya down.
Do you believe that Bandcamp and other Digital Platforms help the new Heavy Metal Bands? Which, do you think, is the ideal way for a Band to promote its work?
I would say that platforms like Bandcamp, Spotify, and the other digital services can definitely be beneficial to a new band in extending their reach and getting into the ears of those who otherwise may not have heard them. Like I said, a key factor in "making it" is all about being aware of the ever developing world in which bands are trying to succeed in. Digital services are becoming one of the most popular formats of media on earth right now and nowadays it's just another part of the game. I'd say that bands that can adapt to that are on a better track to success than otherwise.
Tell us a few things about the New Underground Metal Scene in Phoenix, Arizona, USA (Bands, Fanzines, Webzines, Metal Clubs etc.)
From my experience, Arizona has maintained a pretty active music scene when it comes to Metal. It may not be quite as active in comparison to some other areas of the country like LA and various East Coast cities, but we make due with what we got haha. There's always been a handful of impressive local bands and then several others who have gained international success over the years (most notably in the Death Metal scene). Plus, we have Alice Cooper – so there's a win.
Do you know anything about the Hellenic Metal Scene?
Only that I've heard a lot of great Heavy Metal, Death Metal, and Black Metal come out of it!
What are your future plans?
For Phantom Destrier, right now we are working with an artist to prepare for the self-release of our demo on tape and CD (along with some other merchandise). From there our goal is to find the right people to establish a full line-up with and begin writing our full-length debut. Once that is all said and done then the plan is to charge full speed ahead with our music in efforts to bring it to the ears of as much of the worldwide heavy metal community as possible.
Thank you very much for your time & Keep up the good work! The closure is yours.
First of all, thank YOU Stavros & the FILTHY DOGS OF METAL for having me! Also, big thanks to everyone who has streamed, downloaded, reached out, or said something positive about the demo so far! We cannot express how much we appreciate and value the support!! Expect more in the near future, as we have only just begun… -A. York.
By Steve the Filthy Dog.
PHANTOM DESTRIER CONTACT:
https://www.facebook.com/PhantomDestrier
https://phantomdestrier.bandcamp.com/releases
https://www.instagram.com/phantomdestrier/