!!!HARD 'N' HEAVY METAL FROM CANARY ISLANDS, TENERIFE!!!
We had a conversation with Sh. Valenti (Drums). Enjoy!
Welcome to the FILTHY DOGS OF METAL Webzine.
Tell us a few things about PANTHYGER (Members, Starting Year etc).
So. Panthyger, was born in 2019 from an idea of mine and Josh Tiger, the singer. In the beginning we thought of a more Glam band, but in the end, as always happens, you later understand the inclination that your own music can have. And with Thomas Ahola on rhythm guitar, Alex Almenara on lead, it didn't take long for us to understand that the sound had to be harder because of the singer's voice. Something that the bass player did not like and he left. We was looking for a new one until now, and finally we have Gustavo Rodríguez.
You have recently released your album ''Animal''. What is the feedback from your audience as well as from the press?
''Animal'' surprised us all! Us, the public, the press, etc. Changes or more tuning of the band's style wasn't expected, but we are very happy. It reflects well with the 2022 tour that has just finished, and seems like it will also bring some new dates until the second one comes out.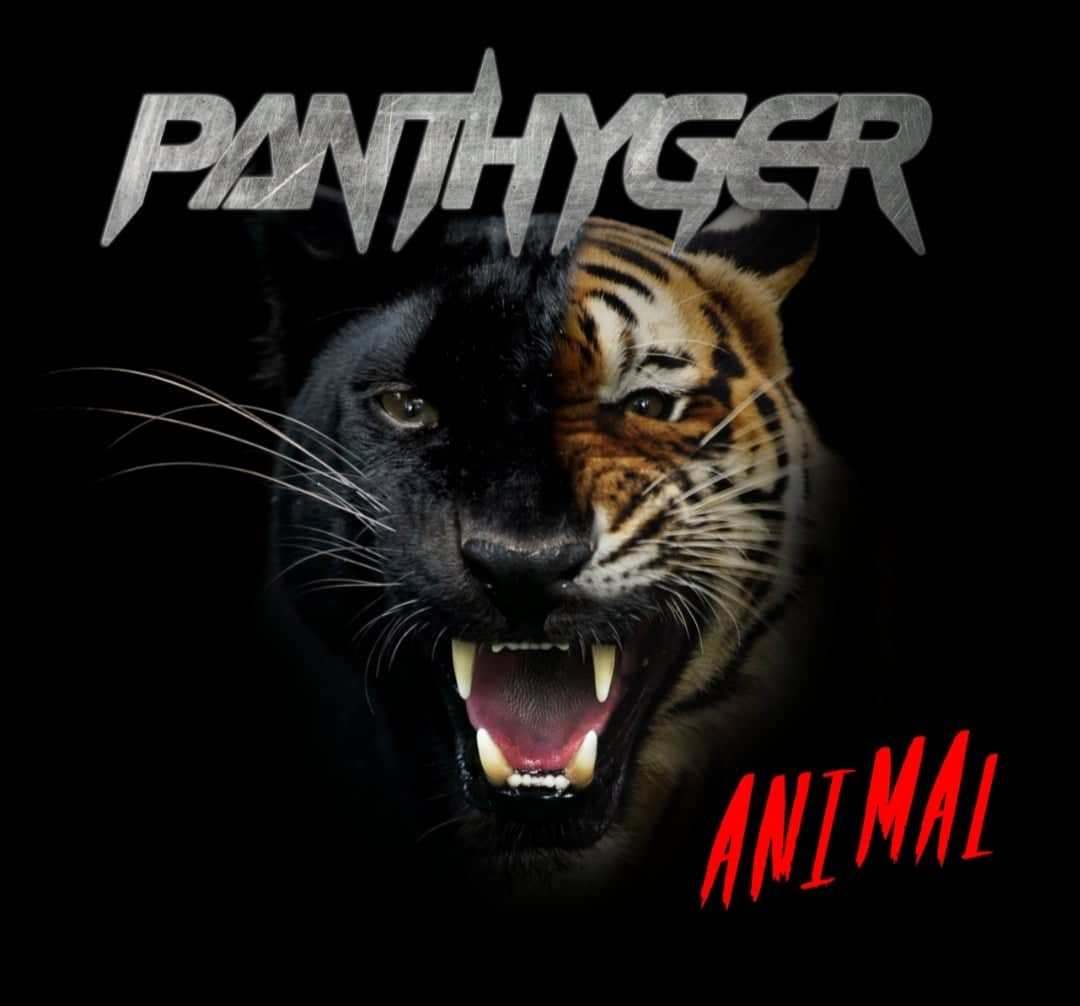 Label or DIY and why?
A bit of one and of another... All was recorded by ourselves here in Tenerife but for the mix and the master, we send everything to Italy where I have known DECIBEL studio for years, owned by Silvano Ancellotti (UNCLE BARD & DIRTY BASTARD) and where the great Carlo Meroni, from VOMIT ARCANUS PRODUCION, works. They are my friends and great professionals.
Do you prefer Vinyl, Tape, CD or Digital Format and why is that?
CD and that's it!!! The best format in life. Still with it's photo and text booklet in hand, good audio sound... Vinyl yes but as if you are a crazy fan to collect and keep it at home.

Your music style is Hard 'n' Heavy Metal. Which are your main influences (Favourite Artists / Bands etc.)
I speak for myself but also I believe for the band. Everything that is from the 70s to the 90s is a mix of influence between Hard, heavy and punk. By the way, the dirtier the best... from Motley Crue and Roxx Gang, to Alice Cooper and Iron Maiden or more modern for my tastes like Hardcore Superstar and Backyard Babies... to a lot of also 80s' SPANISH bands with which we are similar more through singing in Spanish, like OBUS AND MUCH MORE THAT I FROM ITALY DID NOT KNEW ALL THAT METAL CULTURE THEY HAD.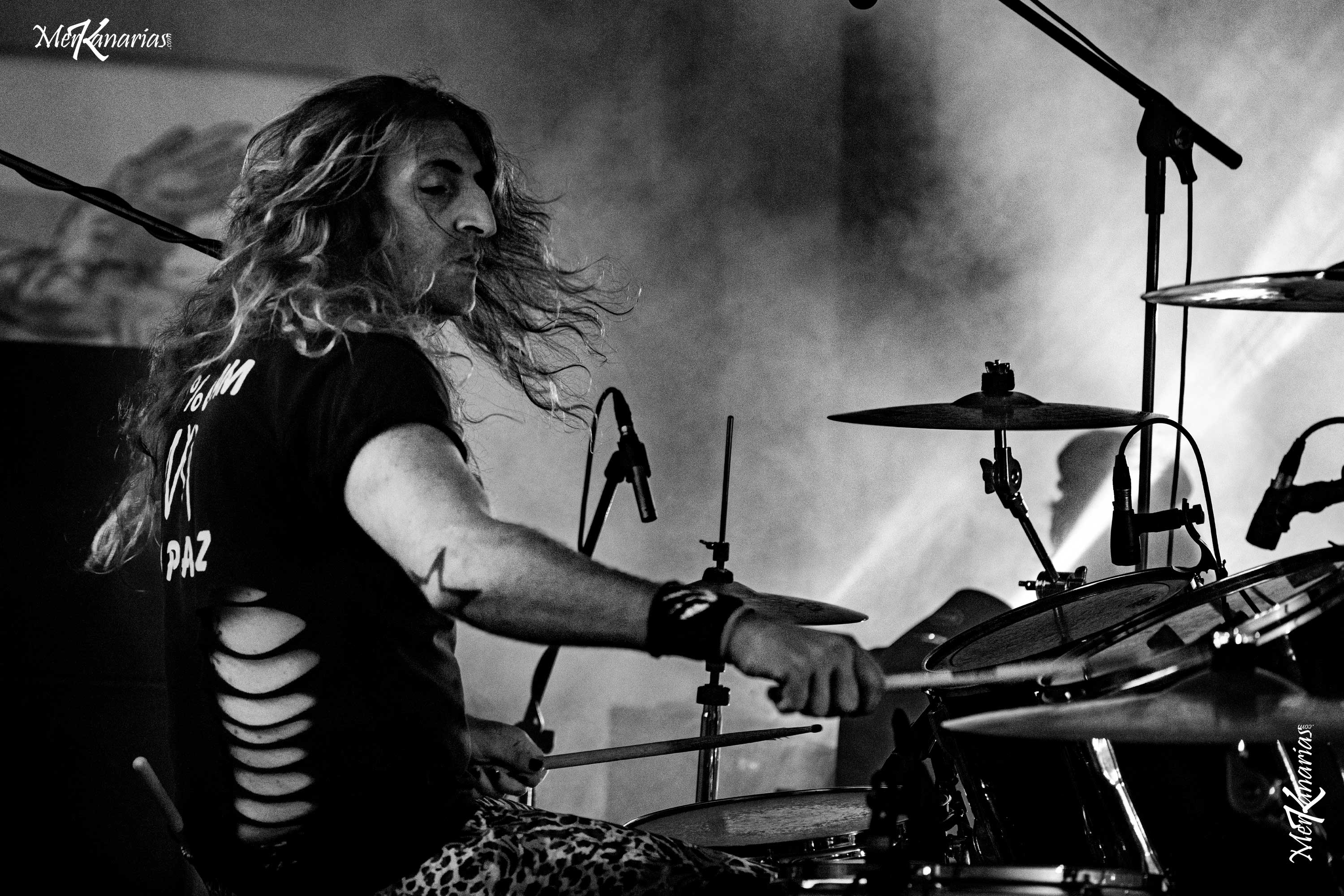 Which things, do you think, a Band should sacrifice in order to succeed? Have you ever sacrificed anything in your life for a better future of your Band?
Really we are all «adult» enough except Alex. I think we have it very clear that we are not going to live on Panthyger, less to be the new TWISTED SISTER. Me as Thomas and Gustavo who have played for years in other bands and with the age to be able to "succeed" I do believe that we sacrifice enough for music. Not going out with friends or girls, losing girls... Not working in a good position to have time to play... I talk more on my own but I don't see it as SACRIFICE either if that's what you want to do. It would be a very long speech.
Describe your ideal live show as a performance Band. Have you already experienced that?
Ideal show... I've already had it, and it's when they take you with a car to the backstage another has made the sound for you, drink, eat, you're with the band and "good company" ahahah... listen to the intro from your show and they start to yell at you "come on come on come on" smoke fire and start playing.... that's really nice!!! But it really happened rarely. The rest is a hard work. LOAD, UNLOAD, RIDE, PLAY, DISMOUNT, LOAD AGAIN DRIVE.....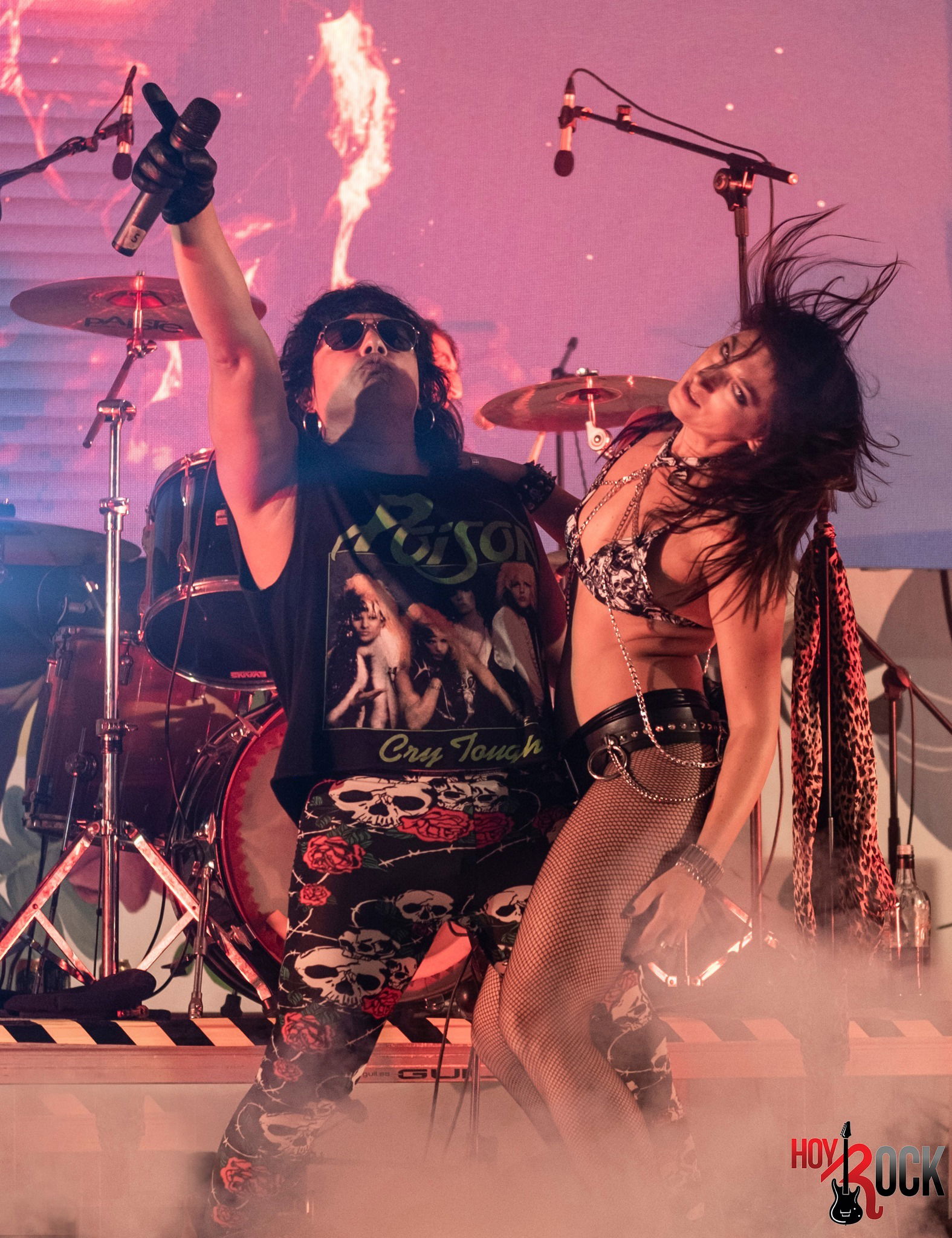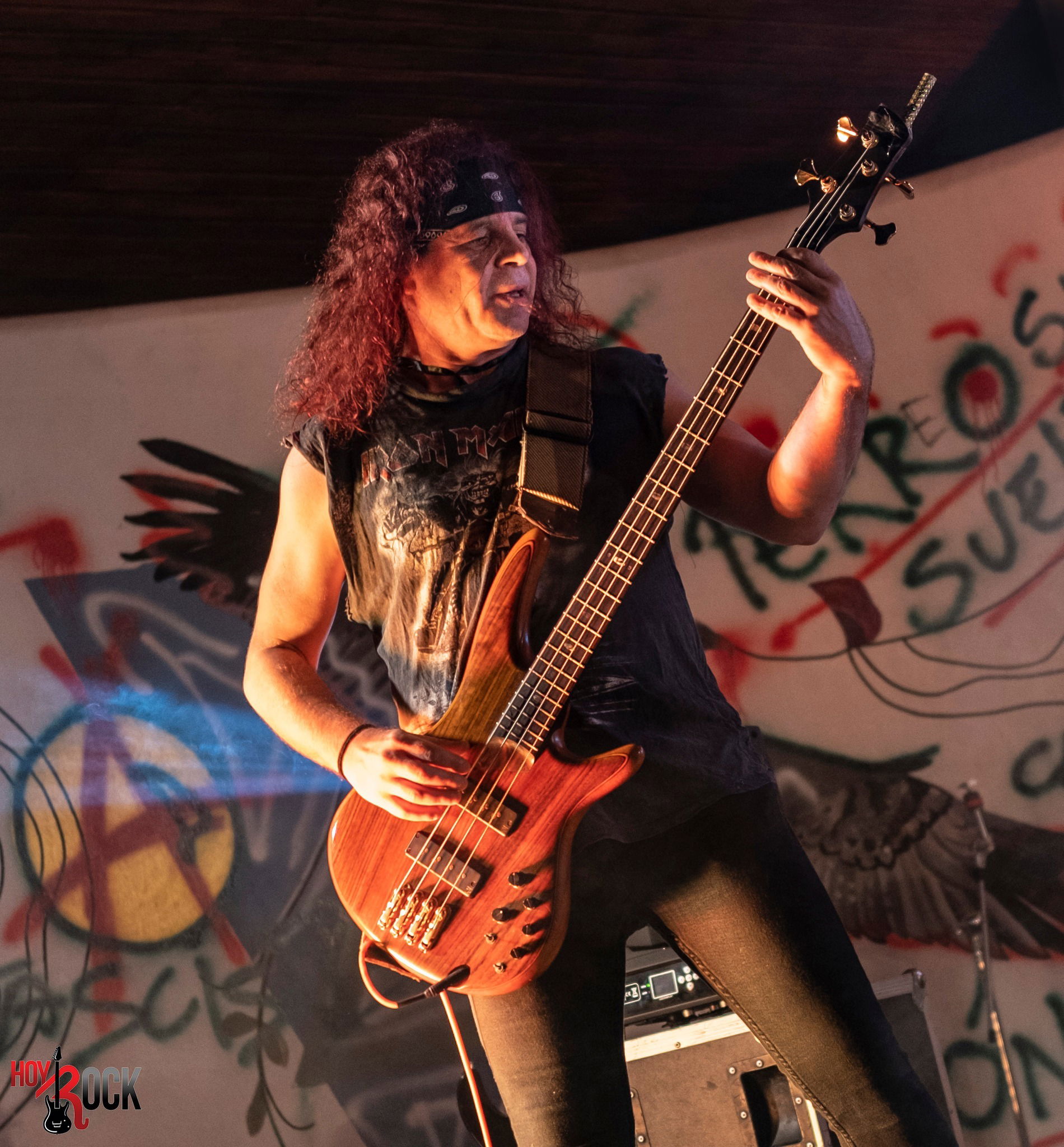 Which attributes, do you think, that a new Heavy Metal Band should have in order to gain identity and be unique?
For the new bands if they are not belong to a particular style, I find it all VERY HEAVY, very good musicians with a high level of technique but BORING AND WITHOUT HEART!!! They look like a music lesson at the concert and they don't care about people having fun either. A whole search for new sounds and demonstrate I don't know what.
Do you believe that Digital Platforms help the new Heavy Metal Bands? Which, do you think, is the ideal way for a Band to promote its work?
I'm not here to teach anything about how to use the platforms, I don't put myself into this either. We'll leave it at that Alex... and if we're in the most famous ones too, you can listen to the whole record there. But anyway to contact directly the band or distribution and ask for the physical copy is still the best.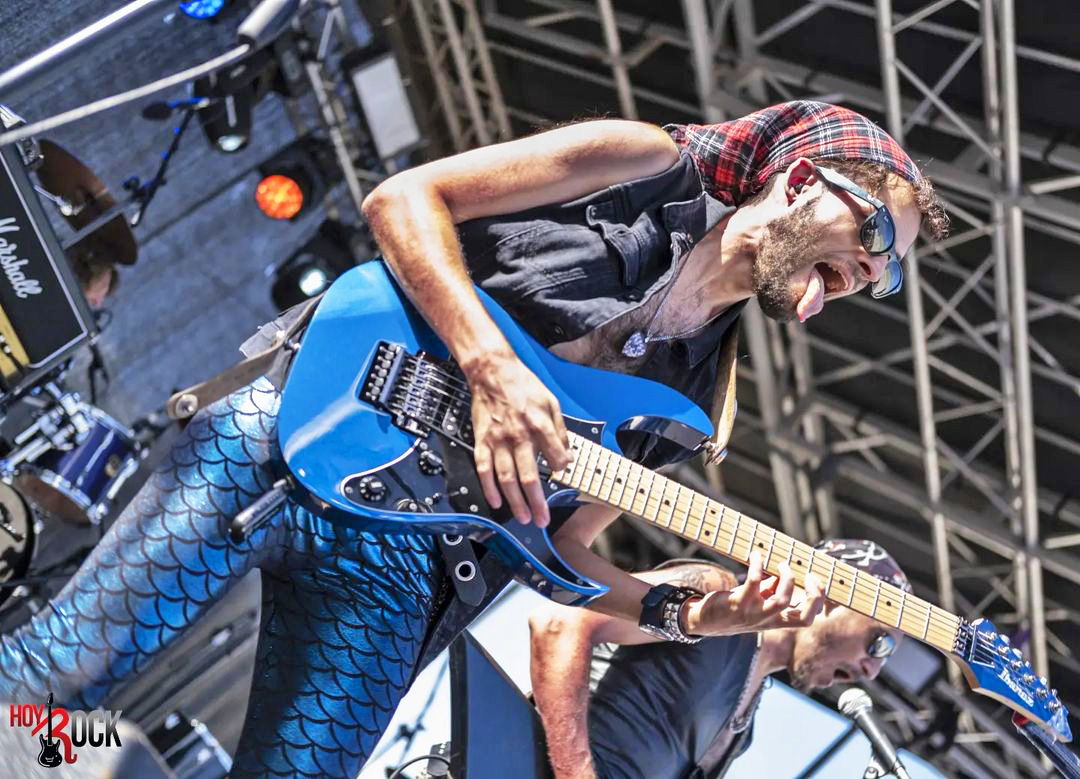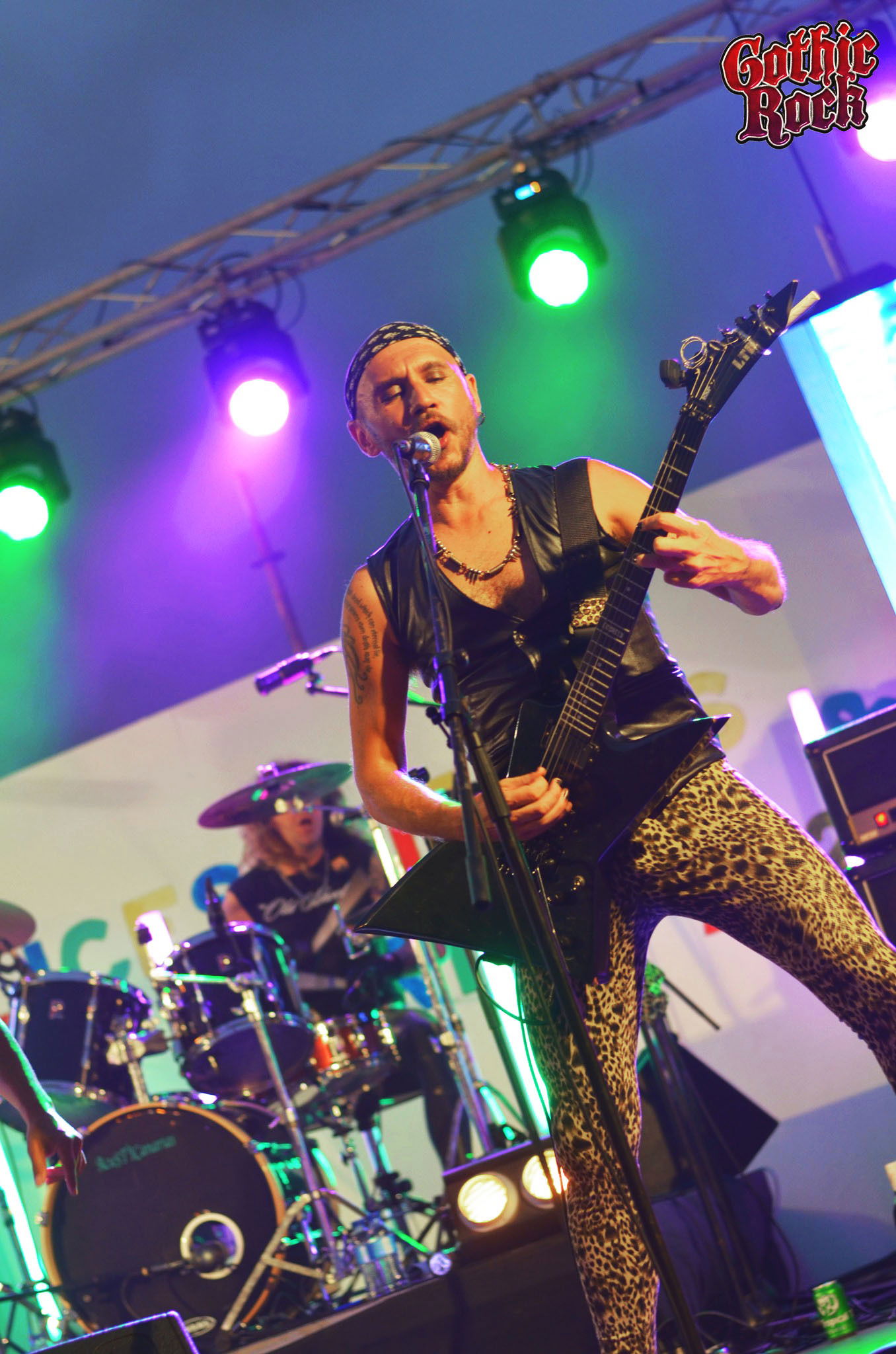 Tell us a few things about the New Underground Metal Scene in Spain (Bands, Fanzines, Webzines, Metal Clubs etc.)
Top I live in the Canary Islands Tenerife. which is practically in Africa, but apart from all the bad logistics to move more easily, the gangs fight and there are a lot. They also call us on the peninsula and there is a real scene with good press and rock webzine. The problem, as always, is the response from the public, who talks a lot and supports little.
Do you know anything about the Hellenic Metal Scene?
No, I'm sorry, I don't know…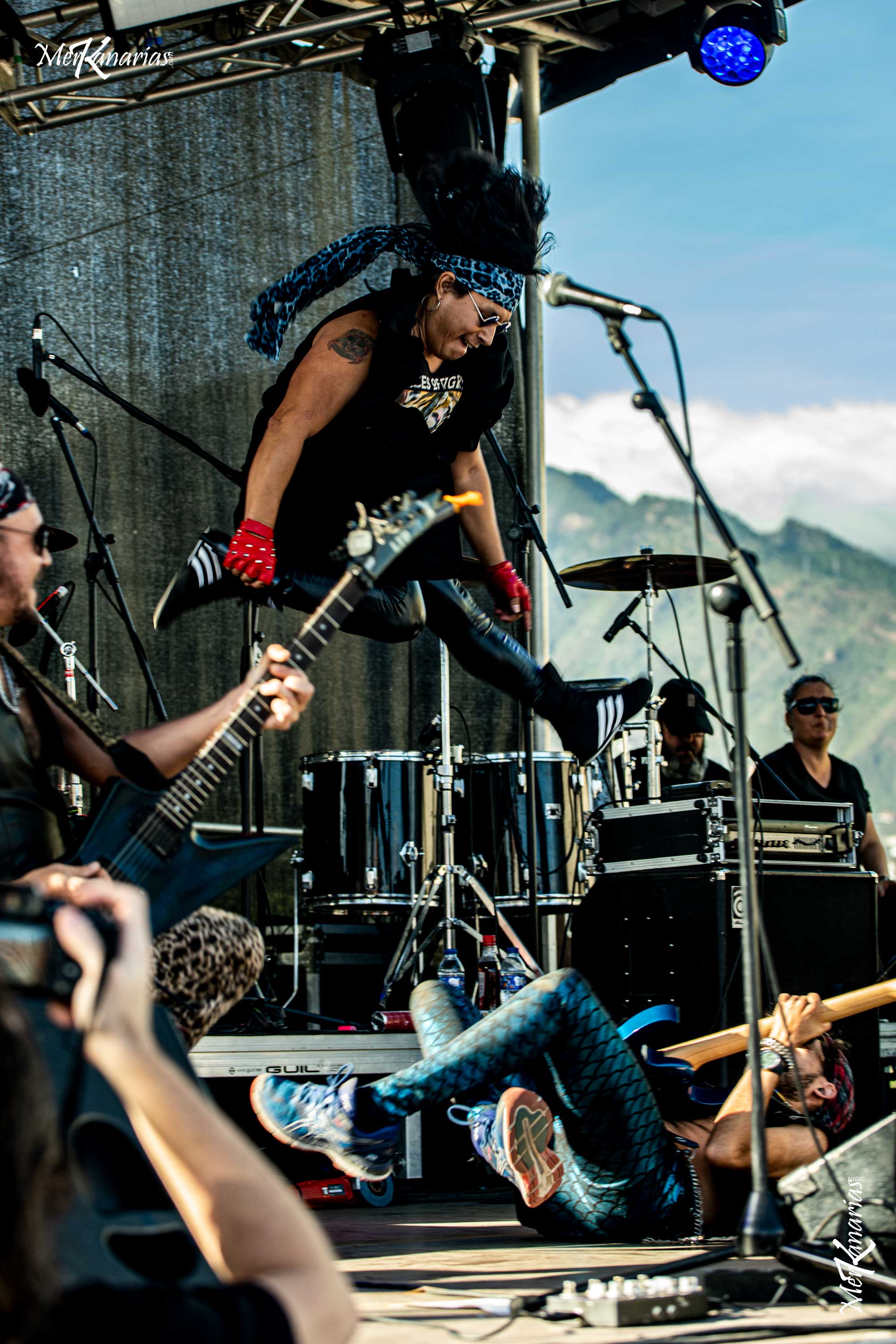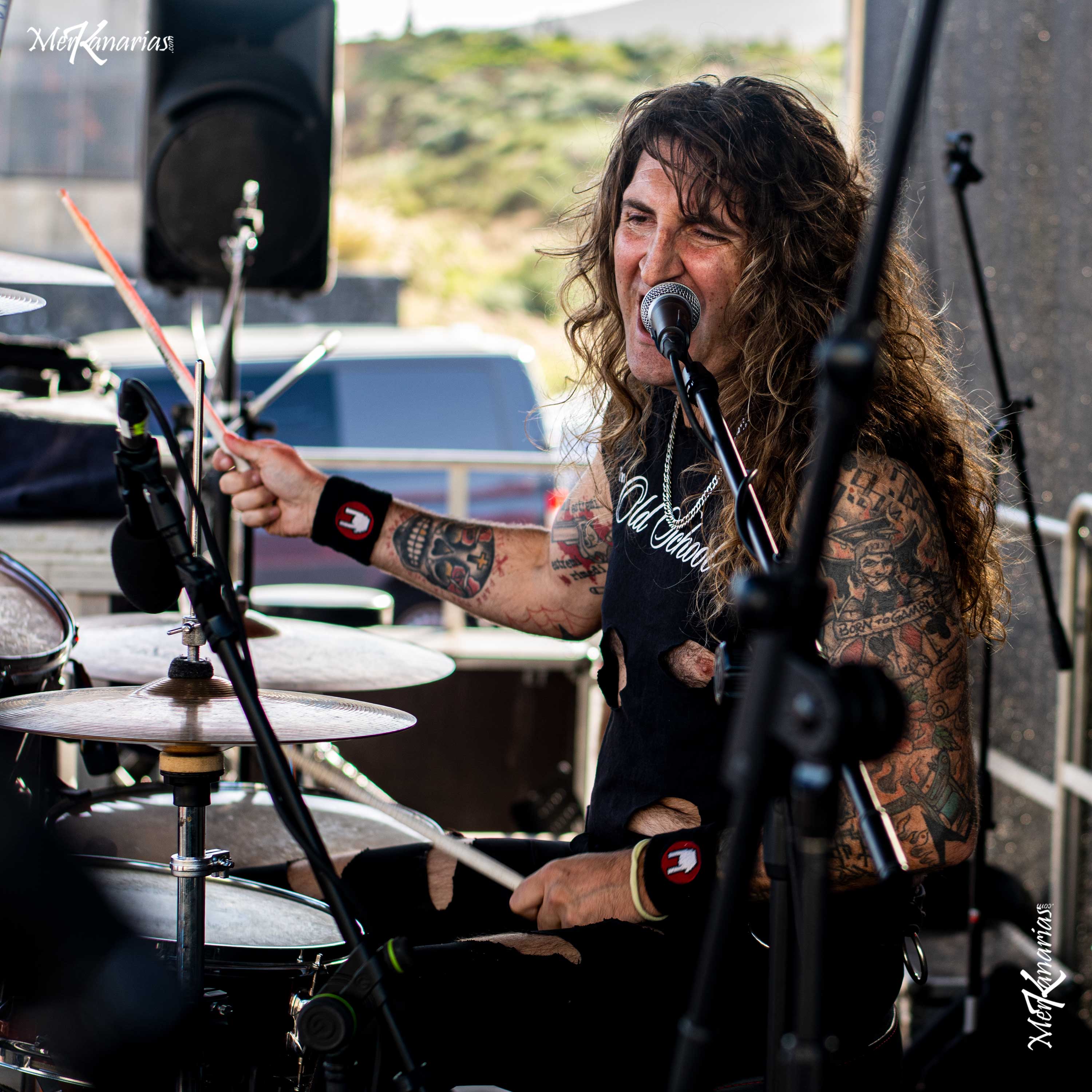 What are your future plans?
The future is to complete the second album and to plan next tour that seems to be very good.
Thank you very much for your time & Keep up the good work! The closure is yours.
Thanks to all the readers and don't miss a listen or a look at PANTHYGER videos. ahahahah I would really like to play in Greece and unite Mediterranean metal with bands from here. HAPPY HEAVY METAL TO EVERYONE.
By Steve the Filthy Dog.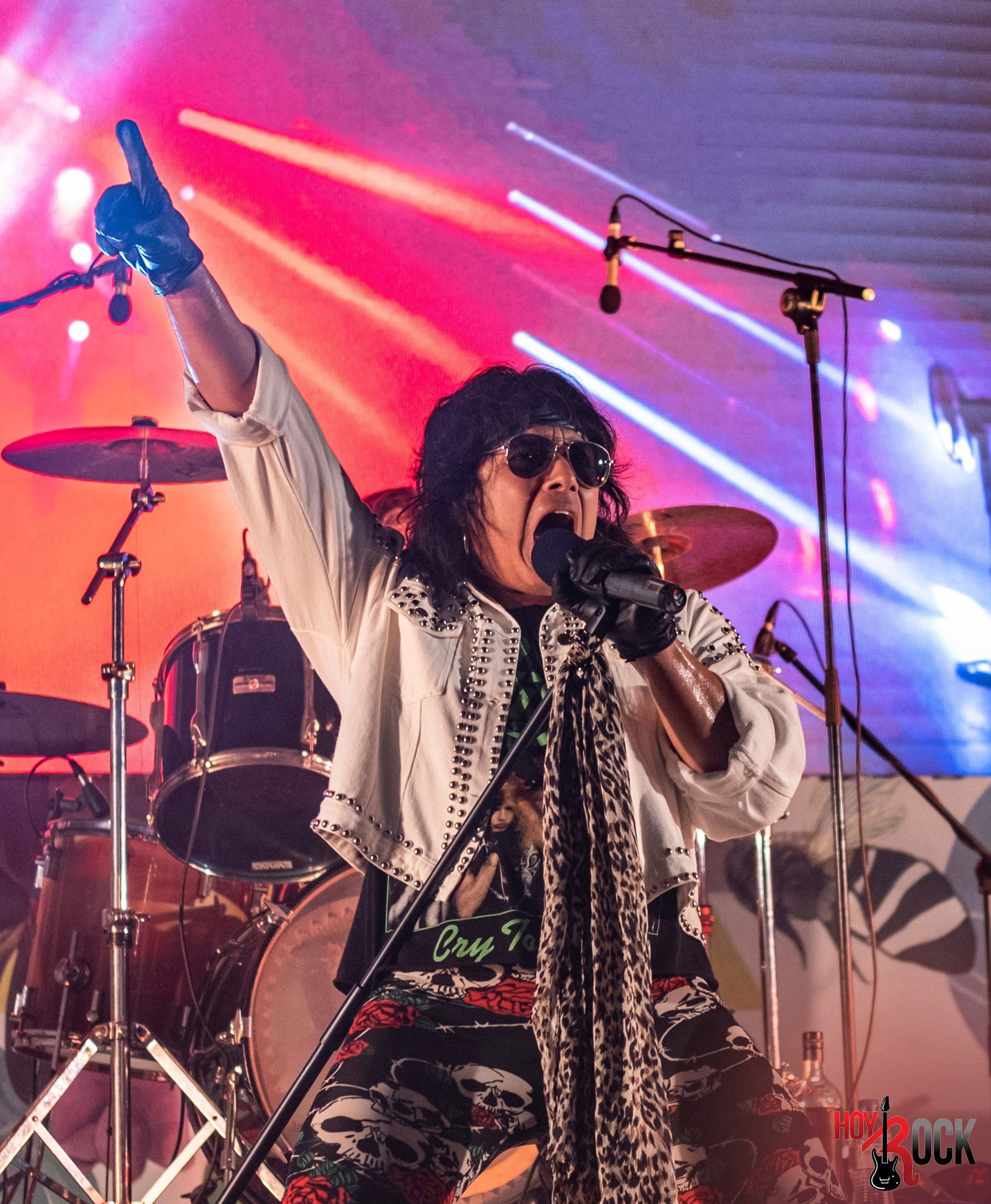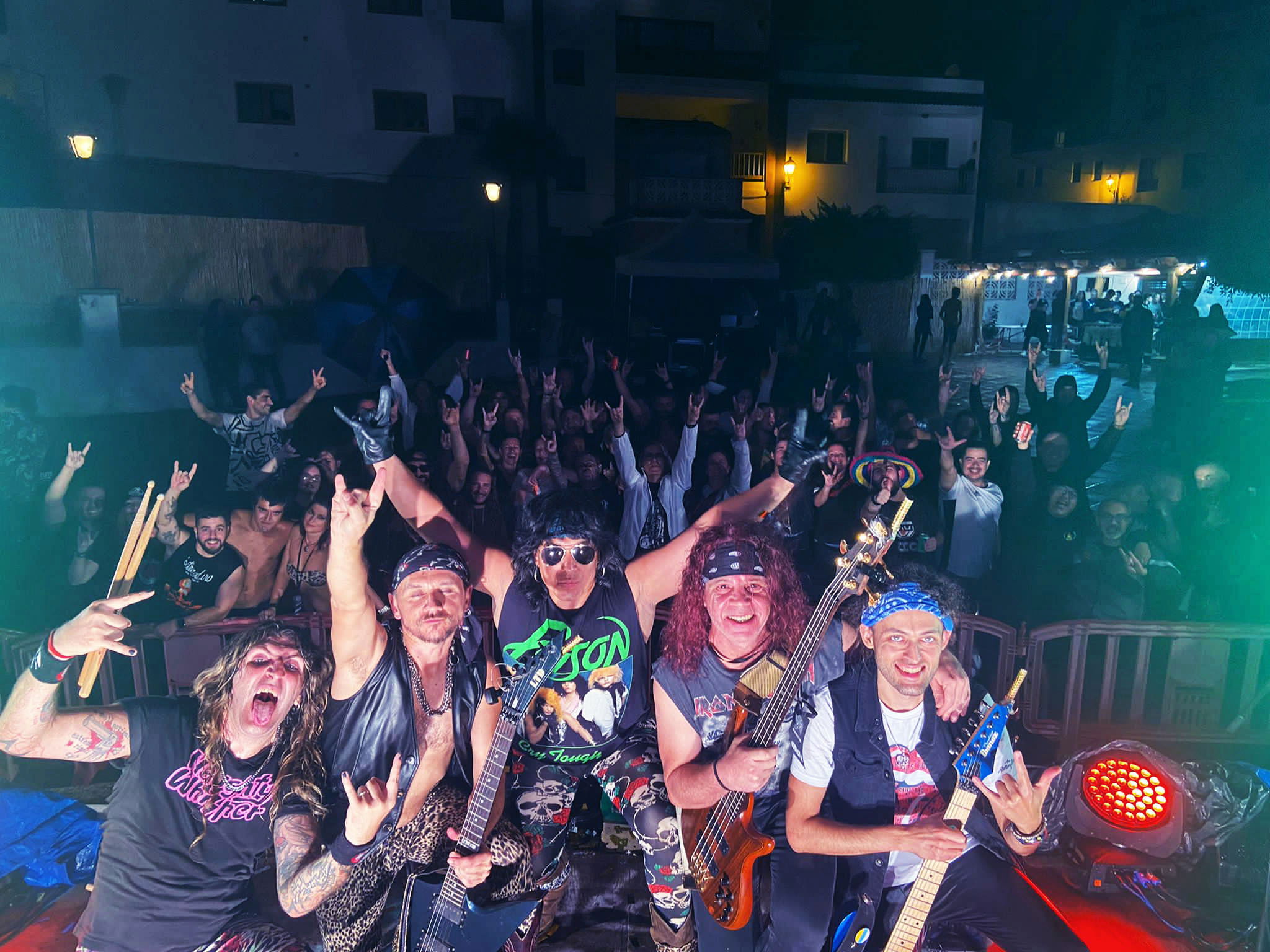 PANTHYGER CONTACT:
https://www.facebook.com/panthyger
https://www.instagram.com/panthyger/
https://open.spotify.com/artist/6q4ZgOkN98zmrWMpXX9L3y
https://soundcloud.com/panthyger
https://listen.tidal.com/artist/30002512