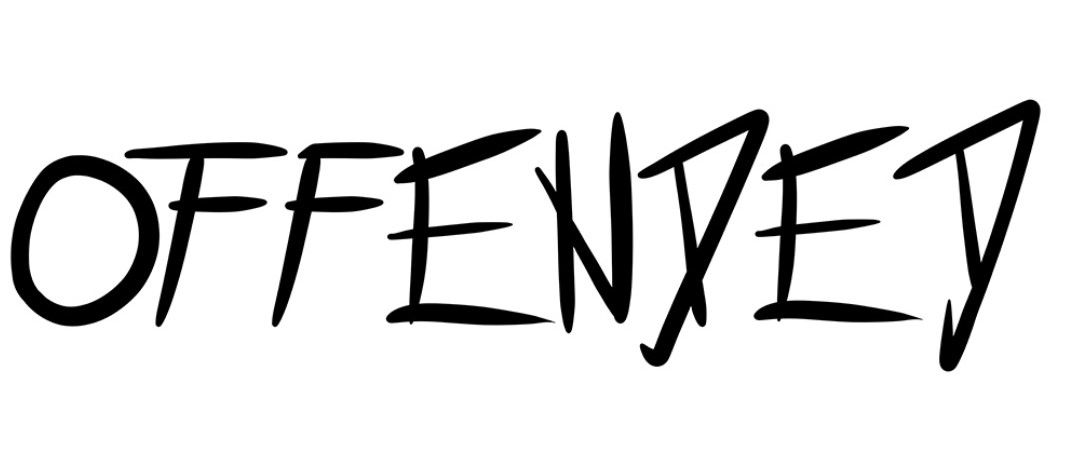 !!!HEAVY METAL FROM THE UK!!!
Welcome to the FILTHY DOGS OF METAL Webzine.
Tell us a few things about OFFENDED (Members, Starting Year etc).
Yo! We're a little nightmare rock/metal band based in Leeds, UK. Formed in 2015 by Jamie Hollis (guitars) and Tom Hallam (drums) and then more recently joined by Carol Fernandez on vocals in 2021. We're just a group of youngsters making music for the sheer passion that we have for it and for the enjoyment we get back from it. If people choose to come and join us on our journey, that'd be an awesome bonus!
You have recently released your album ''Welcome to Nowhere''. What is the feedback from your audience as well as from the press?
Feedback has been far better than we could have hoped for. Everyone has been very supportive of the songs on the album and, as an unsigned band that doesn't play live (yet), that's all we ever could've asked for. We got an absolutely brilliant review from the guys over at Metal Forces magazine which was a pleasant surprise from such a good old fashioned magazine. Yeh we really couldn't ask for better at this point.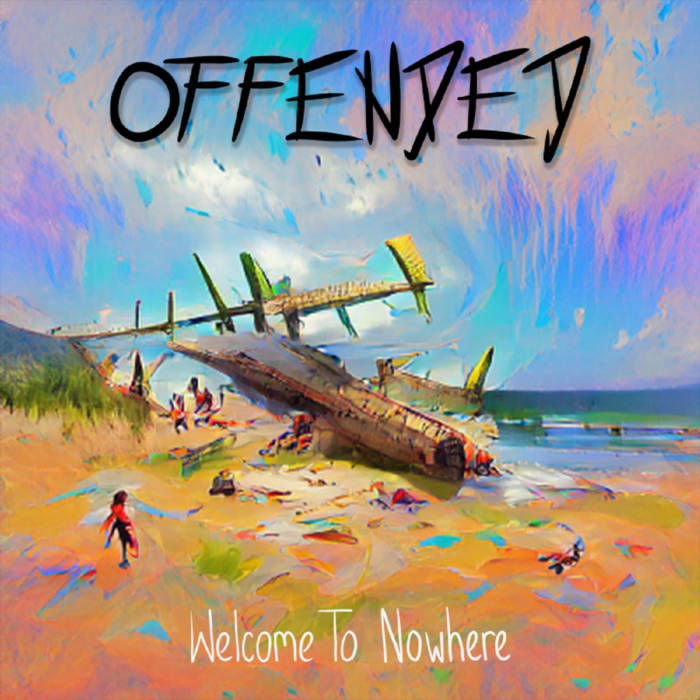 Label or DIY and why?
Hard to choose. I mean we're still DIY at the minute which is pretty expensive in terms of covering our own studio costs, merch costs etc. It would be nice to have some extra promo from a label but we're not trying to change the world at the minute. So, to answer your question, DIY for now.
Do you prefer Vinyl, Tape, CD or Digital Format and why is that?
Vinyl all the way! Who doesn't want a big physical copy of their favourite album!? There's something almost spiritual about a vinyl and how you can hold it, frame it, admire it and play it. They make for great decoration when they're not being played (as you may have noticed in the background of some our Instagram photos). Digital is ideal for being on the go of course and discovering new music quickly and as a band we would be nowhere without it. CDs are ideal if you're on a budget of course, and tape is a good way to relive some nostalgia. So they all have their uses, but vinyl will always be king!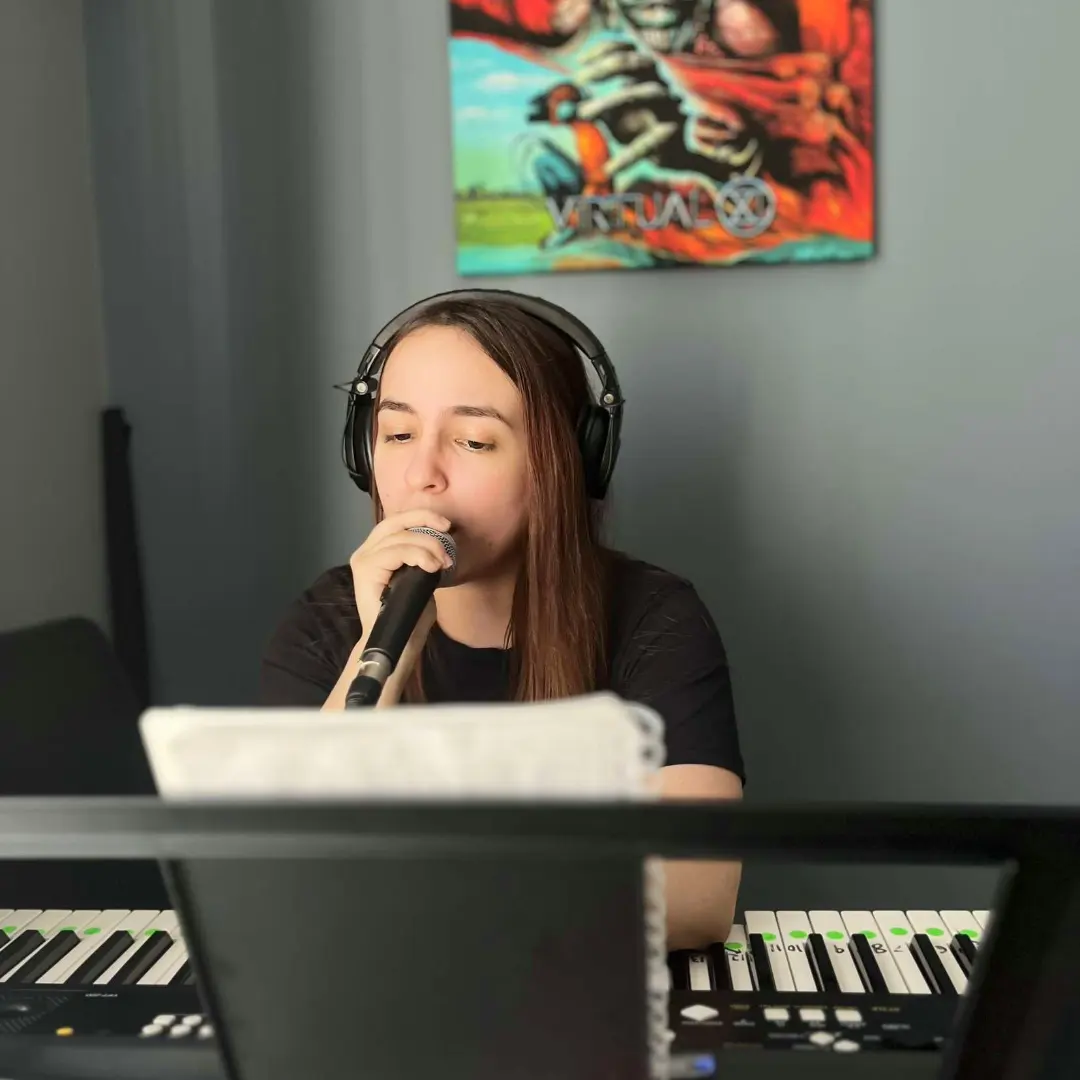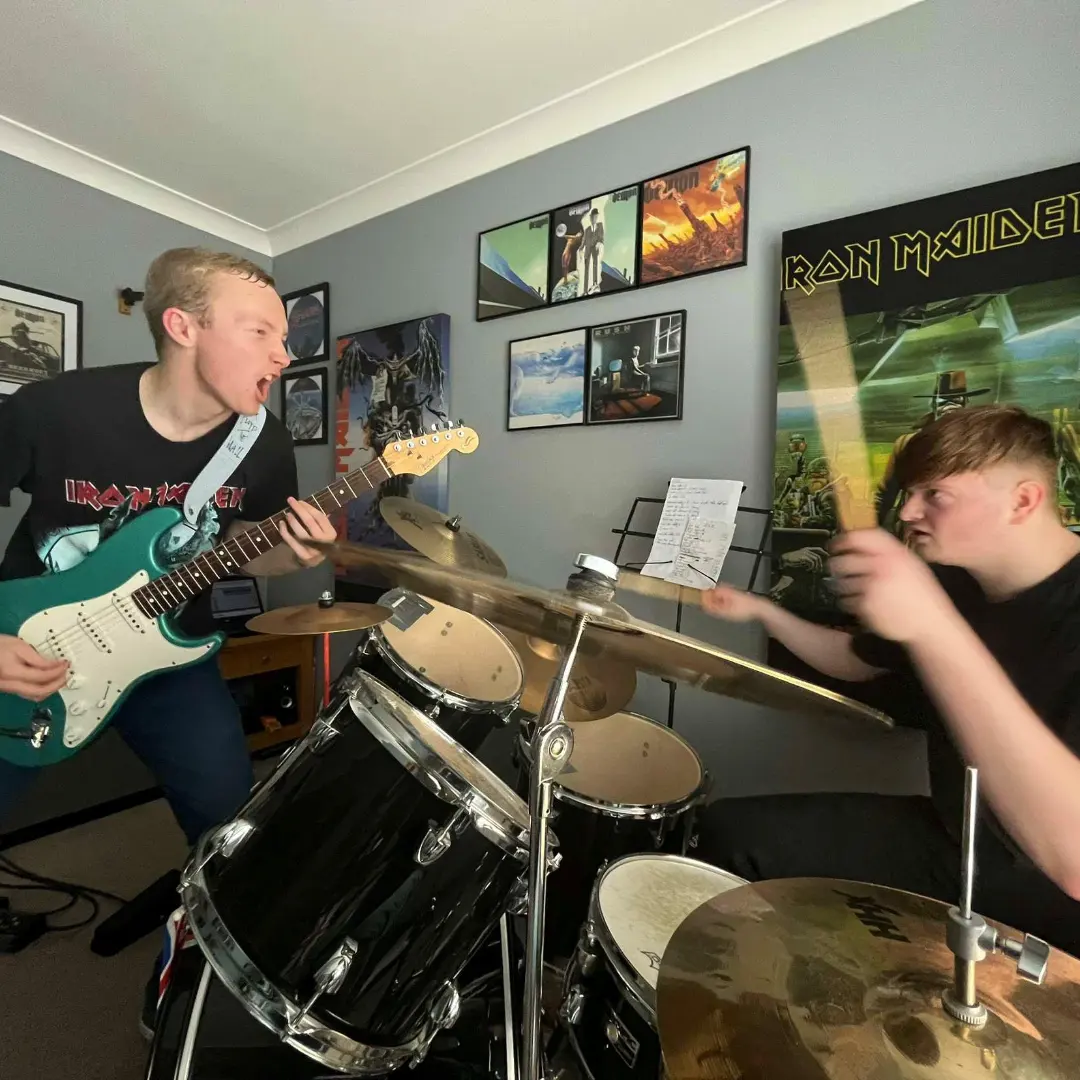 Your music style is Heavy Metal. Which are your main influences (Favourite Artists / Bands etc.)
Jamie (guitar) does the vast majority of the song writing in the band and is mainly influenced by bands like Iron Maiden, (especially their more recent stuff), and W.A.S.P along with a load of prog bands like Rush (particularly their 80s stuff), Demon, and Hällas. Tom is a strange kind of guy who listens to everything from The Strokes to Pink Floyd and Slipknot to Dire Straits. Absolute madman. As for Carol, she's even weirder – She listens to anything pop but also loves Ghost and a select few other rock and metal bands. (God knows why she joined us lol!).
Which things do you think a Band should sacrifice in order to succeed? Have you ever sacrificed anything in your life for a better future for your Band?
Money haha! We've sacrificed a lot of money to get to where we are. But we've also invested a lot of time so we've probably missed out on the wild parties and raves that our friends have been at. But who cares? Music is an epic outlet for us just like it is for many other musicians around the world so it's got to be worth any cost.
Describe your ideal live show as a performance Band. Have you already experienced that?
Only being a studio band at the minute means we definitely haven't experienced that yet haha! Our ideal show would probably be something like Wacken Open Air or Rock In Rio. Just anywhere that there's a big crowd that will sing along with our songs. Equally though, a small venue where we can be right there up close with the audience would be excellent.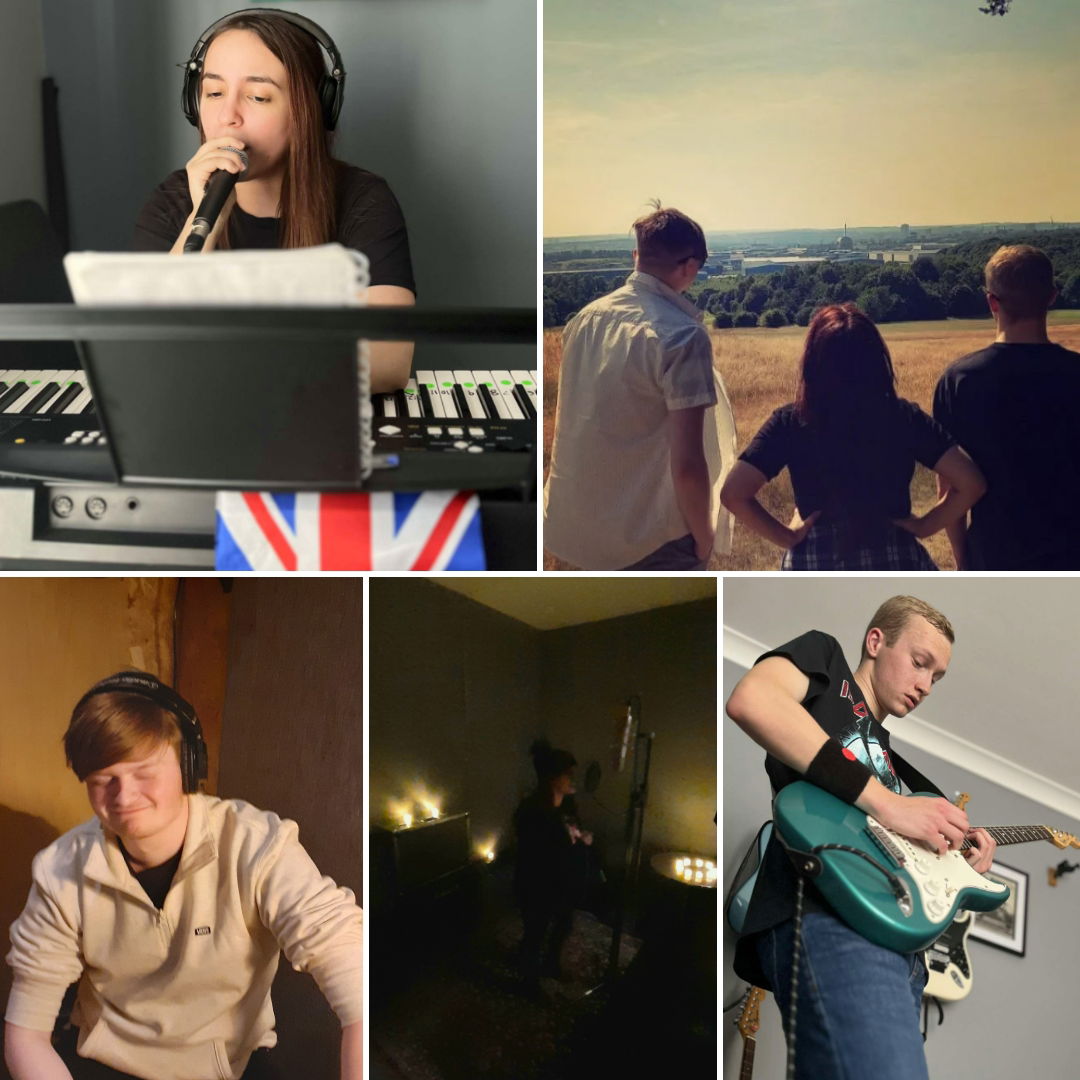 Which attributes, do you think, that a new Heavy Metal Band should have in order to gain identity and be unique?
We think a unique sound is important since today's metal music scene has become a competition to be the loudest or fasted band in many cases. We're certainly not aiming for that at all. Also, the band members as people need to have an element of relatability and honesty about them so that people can relate to them on some level. That helps build a loyal fanbase and keep the band down to earth rather than up in the clouds where people can't reach.
Do you believe that Digital Platforms help the new Heavy Metal Bands? Which, do you think, is the ideal way for a Band to promote its work?
Absolutely! We would be lost without Spotify and certainly YouTube. We were fortunate enough to get our album featured on the NWOTHM Full Albums YouTube channel which is how we managed to reach an international audience. Without that we would've been stuck on the ground for definite! Spotify does help a little when you get featured on playlists too, but it's a drop in the ocean compared to the support we got from YouTube.
Tell us a few things about the New Underground Metal Scene in Leeds, West Yorkshire (Bands, Fanzines, Webzines, Metal Clubs etc.)
Is there a metal scene in Leeds? LOL! It's very underground and very small. There's not many metal bands around here at all. Everyone is playing indie rock and trying to be the next Arctic Monkeys or Oasis. As a band, the three of us were incredibly fortunate to cross paths with our vaguely similar tastes at a young age and form an alliance against the indie rock takeover. We might never conquer them, but at least we can hold our heads high and say we are NOT indie rock!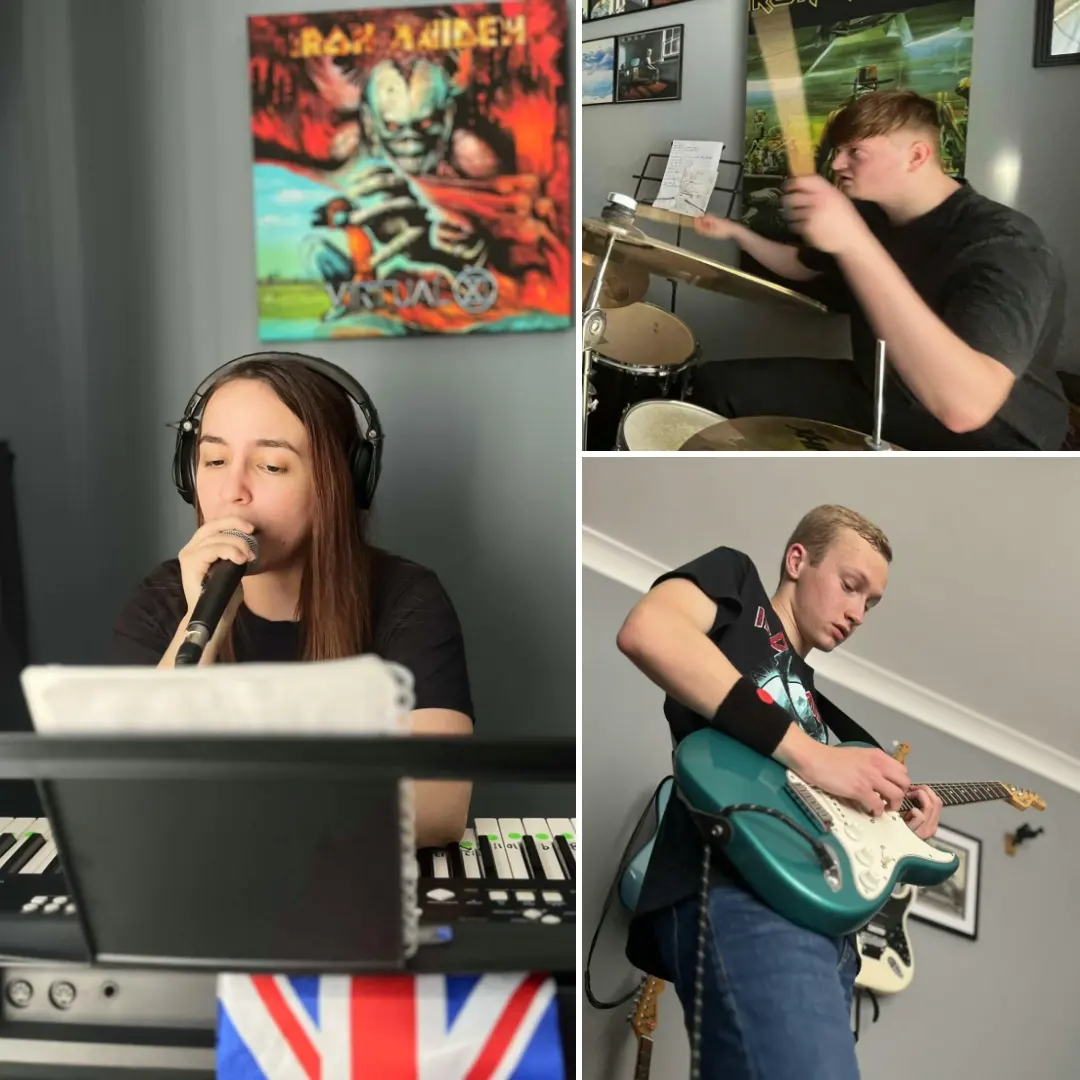 Do you know anything about the Hellenic Metal Scene?
Our understanding is that it's some crazy heavy stuff that's brewing in different bits of Europe. Too heavy for us I'm afraid. We're far too soft for that! (Sorry if you're a fan.)
The last 3 years worldwide we have faced many dark, strange & new situations with our everyday life (covid, lock-down etc.) Did all of this affect you positively or negatively?
We dropped lucky really. All of us worked on new material and practised individually during lockdown which was probably a good thing because we've become better musicians as a result and ended up with a decent catalogue of original music behind us. Carol also joined the band in between lockdowns which wasn't ideal but we made it work and it didn't affect anything really. We were pretty lucky looking back.
What are your future plans?
We can't say too much obviously, but there's certainly some stuff coming this year that people will be able to dig their teeth into! We won't keep you waiting too long and we're looking forward to seeing everyone's reaction to it all. Stay tuned!
Thank you very much for your time & Keep up the good work! The closure is yours.
Thanks for the chat guys! Really appreciate it! Just a quick shout out that our album is available on CD on our Bandcamp page so don't forget to grab your copy. Keep an ear out for us in the coming weeks and months. We promise not to disappoint…
By Steve the Filthy Dog.
OFFENDED CONTACT:
https://offendedband.bandcamp.com/
https://www.facebook.com/Offendedbandofficial
https://www.instagram.com/offendedband_official/
https://open.spotify.com/artist/5ZBnGr4s80OH3IiDRGlk6R?si=bXUCSalpS4e4k2A-Nn5i4g&nd=1
https://music.apple.com/us/artist/offended/1634475155