!!!HEAVY METAL FROM SERBIA!!!
We had a conversation with Berserker (Guitars). Enjoy!
Welcome to the FILTHY DOGS OF METAL Webzine.
Tell us a few things about OATHBRINGER (Members, Starting Year etc).
Berserker: Oathbringer was actually born from personal project of bassist and singer Miloš "Priestkiller" Stošić and myself, Lazar "Berserker" Zakić on guitar. We live in the same apartment building and one day we sat down, had a couple of drinks and we cassualy listened to some riffs that I made in spare time. Priestkiller liked some of the songs that I already made and he started writing down some lyrics for them and than we decided to record demos in my home studio. That was all happening in 2019, I think that the first song that we recorded was called "Rise" and we uploaded it on Youtube under the name "Reborn in Fire". At that moment, it was nothing serious, we were just having fun and we were recording those songs in our spare time. In 2020, we recorded a new demo "Under the Spell", with the fact that we then uploaded the song on YouTube under the new name "Riddle of Steel", which is essentially a precursor to Oathbringer. We liked that demo recording so much that at that moment we decided to found a band and start working more seriously. We then invited Bora "Helldiver" Petrović (Drums) and Petar "Axxer" Đorđević (Guitar) to the band. Only after the entry of both of them band actively started rehearsing and working on new songs.
You have recently released your album ''Tales Of Glory''. What is the feedback from your audience as well as from the press?
Berserker: We are really satisfied, bearing in mind that this is our first official release, we didn't know what to expect, however, people are reacting really positively to the whole band and the album, as well as press. So far we have received all positive reviews for the album, and they are coming from all over the world, which is very special for us.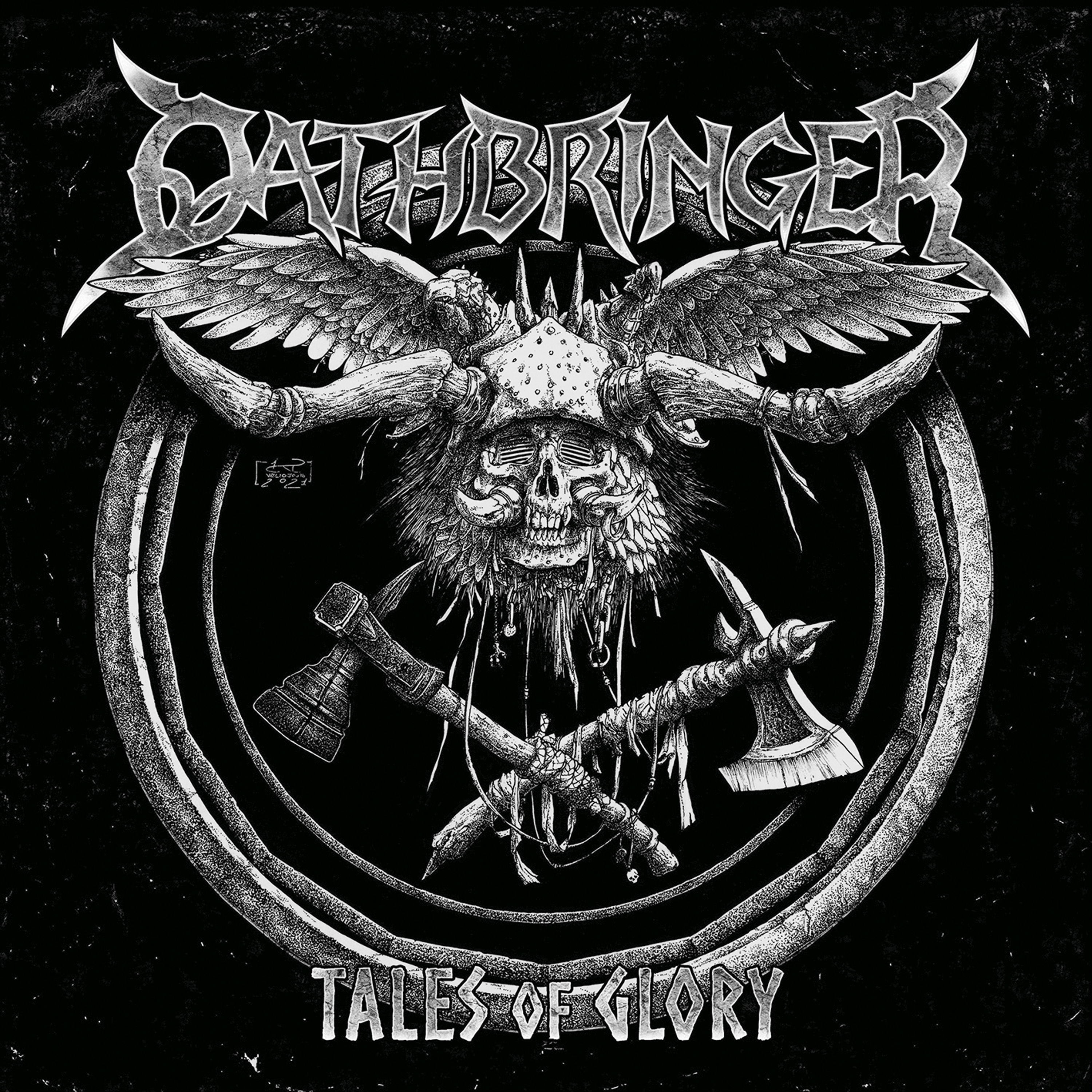 Label or DIY and why?
Berserker: There was talk of releasing an album independently, but then you realize that you simply can't push through that whole story alone and that you need someone who is already in the business a lot and someone who knows what they are doing. After the first demo we released on YouTube, we received a call from RTR Records from Texas. We were in contact every day and simply talked about what the publisher expects from us, and what we expect from the publisher itself, and then through the whole story we realized that there is a family atmosphere in that publishing house and that all the bands support and push each other, which ultimately convinced us to sign with RTR Records.
Do you prefer Vinyl, Tape, CD or Digital Format and why is that?
Berserker: All of us in the band love and prefer vinyl the most, but that doesn't mean we don't like other types. We actually released this album on CD and digitally through our bandcamp page, but we hope and we would like it to be released on tape and vinyl as well.
Your music style is Heavy Metal. Which are your main influences (Favourite Artists / Bands etc.)
Berserker: Well, yes, we mostly lean towards that classic heavy metal undertone, but you can definitely hear speed/thrash/power and even black metal sections in our songs. We don't want to limit ourselves, but we want to take advantage of the fact that all four of us in the band have different tastes. As for the influences themselves, they are definitely Blind Guardian, Manowar, Cirith Ungol, Venom etc.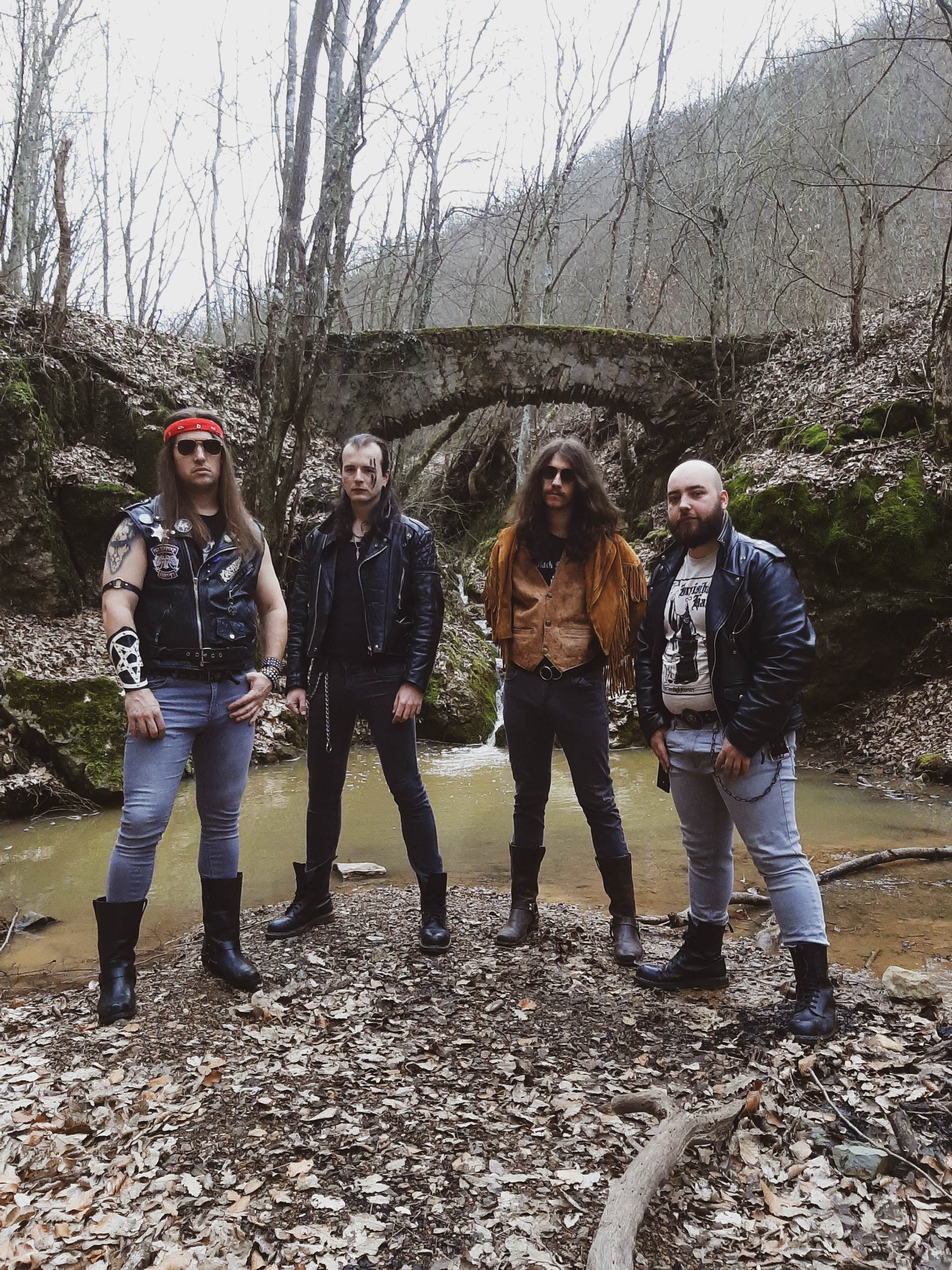 Which things, do you think, a Band should sacrifice in order to succeed? Have you ever sacrificed anything in your life for a better future of your Band?
Berserker: We are still at the very beginning of the band, we have just released our first album and we will see how things will go in the future. For now, we all work in some companies full-time, and in our free time we work on new songs and concert activities, but we hope that in the future we will be able to devote more time working in the band.
Describe your ideal live show as a performance Band. Have you already experienced that?
Berserker: Our ideal show could be described by two things, great sound on stage and for the audience, and really crazy audience. The best feeling the band can have is when you have crazy audience that will sing along with the band and just have some good time together.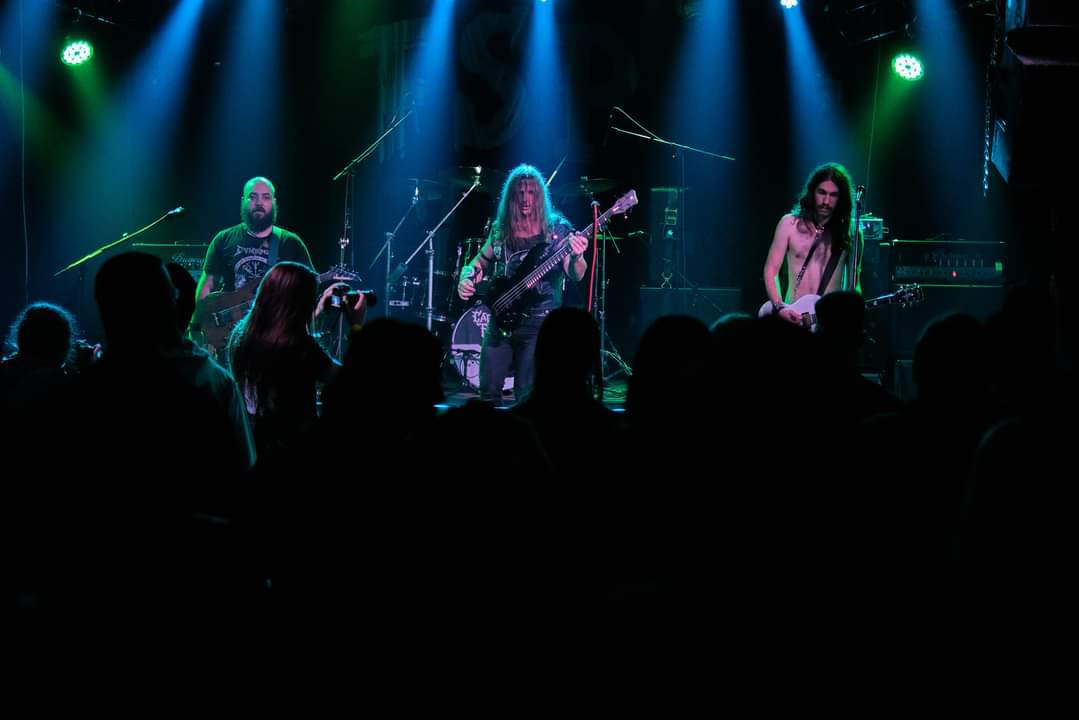 Which attributes, do you think, that a new Heavy Metal Band should have in order to gain identity and be unique?
Berserker: It all boils down to loving what you do and being persistent in it. Let's face it, we can't invent anything new, all this has been played a thousand times before us, but we try to be ourselves and we're not afraid to try something new.
Do you believe that Digital Platforms help the new Heavy Metal Bands? Which, do you think, is the ideal way for a Band to promote its work?
Berserker: For now, we only have a Bandcamp page and that's where we posted our album. It was interesting to see that in a few days over 1000 people listened to the album there, so as far as the promotion of the band and the album itself is concerned, Bandcamp helped us a lot.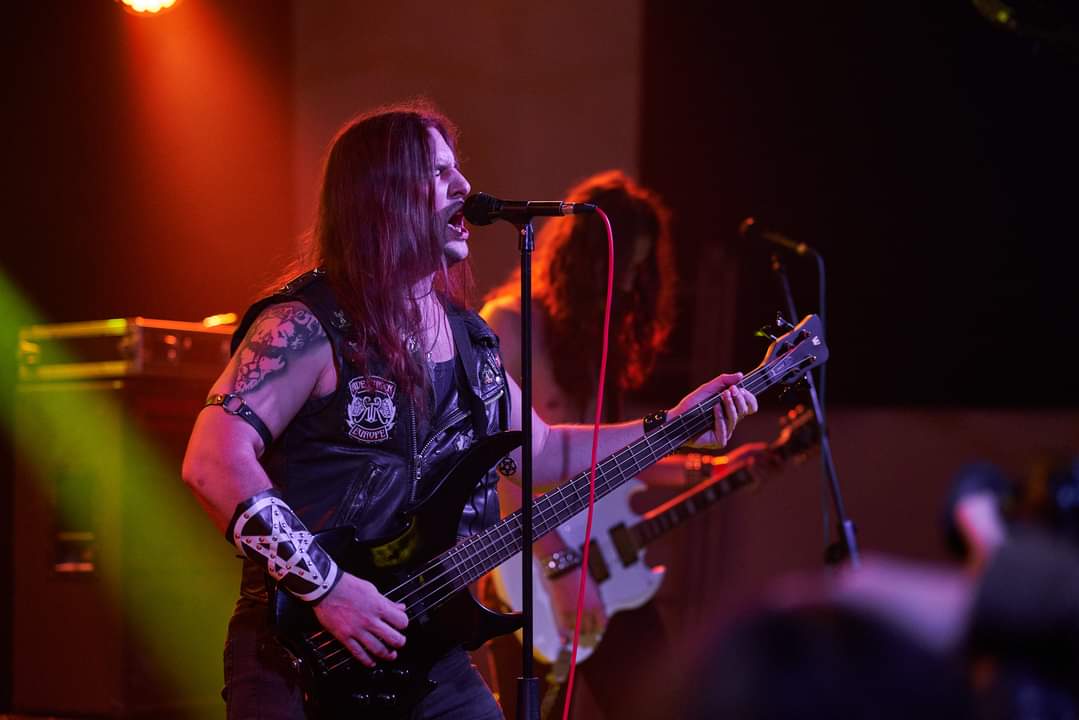 Tell us a few things about the New Underground Metal Scene in Serbia (Bands, Fanzines, Webzines, Metal Clubs etc.)
Berserker: The metal scene in Serbia is getting stronger and stronger every year. There is absolutely no shortage of bands, there's a great diversity in music, with everything from hard rock and thrash to metalcore and death metal. Many bands play concerts abroad, and it is noticeable that more and more people around the world are paying attention to our scene. You've got bands like Claymorean, Infest, The Stone, Jenner and many more who are really getting a lot of attention.
Do you know anything about the Hellenic Metal Scene?
Berserker: Absolutely, your scene is getting stronger and is slowly standing side by side with the Scandinavian and German metal scenes. You really have very good bands and festivals. Rotting Christ, Septicflesh, Suicidal Angels and Firewind are just a few bands that are really popular in Serbia and around the globe.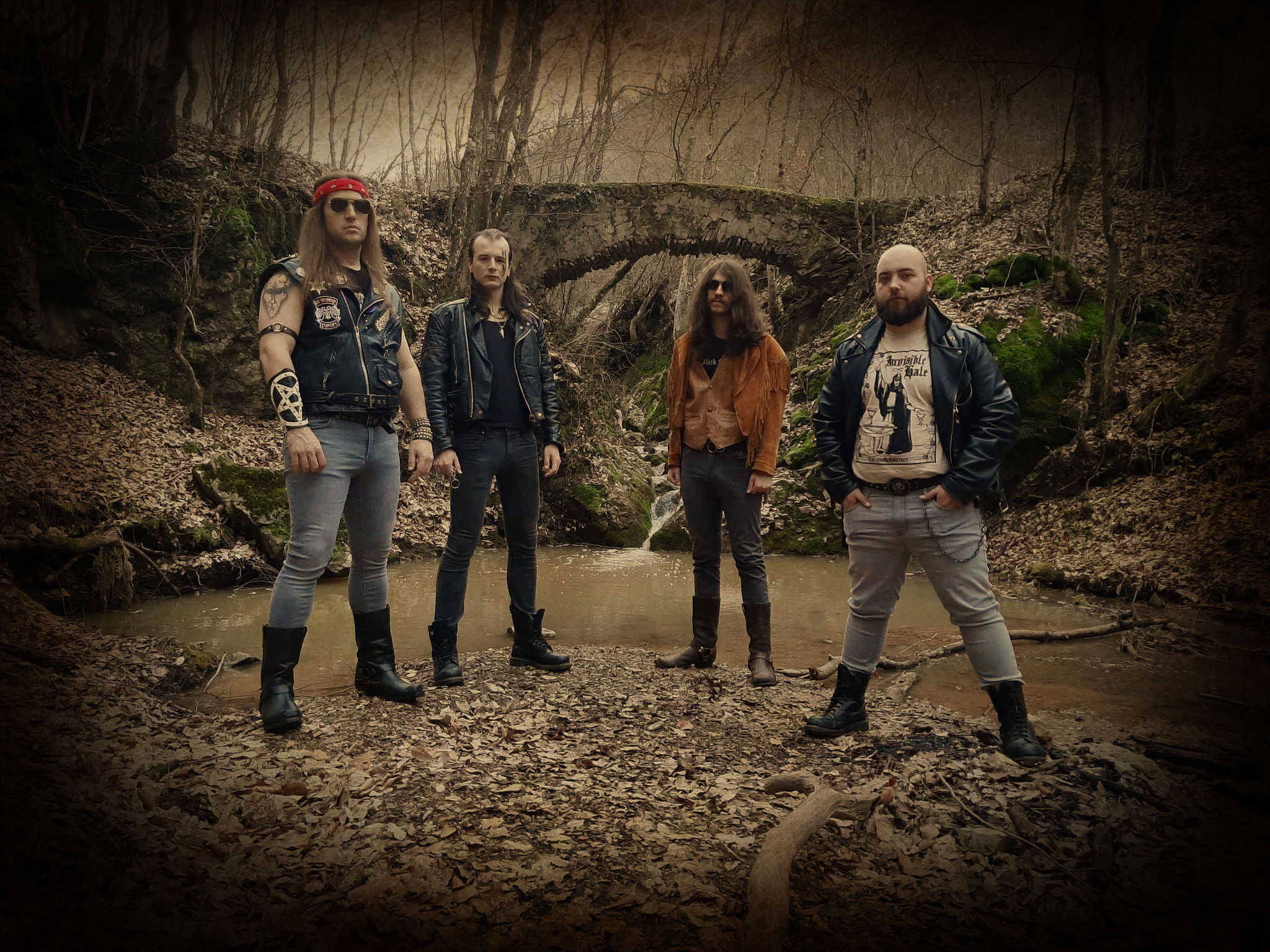 What are your future plans?
Berserker: We just released our first album and with the performance at Arsenal Fest in our city we actually started with the promotion. Next up is a performance at the Exit festival in Novi Sad, where we will share the stage with Tankard and Nervosa. After that, a regional tour is planned, and Greece is not far from us, so we hope to see you there soon! (Promoters, here is your chance to invite us to Greece hahaha).
Thank you very much for your time & Keep up the good work! The closure is yours.
Berserker: I would like to take this opportunity to thank you on behalf of the band for the opportunity to present ourselves to the audience in Greece and around the world. The fact that we are also interesting to people outside of our country means to us. As I already pointed out, "Tales of Glory" is officially released, anyone who wants can listen to the album in its entirety on the NWOTHM YouTube channel as well as on the bands bandcamp page. And if someone wants to buy a physical edition, he can do it through our label RTR Record at merch@rtrrecords.com Once again, thank you very much for this interview and I hope we will see you soon at some concert in Greece!
By Steve the Filthy Dog.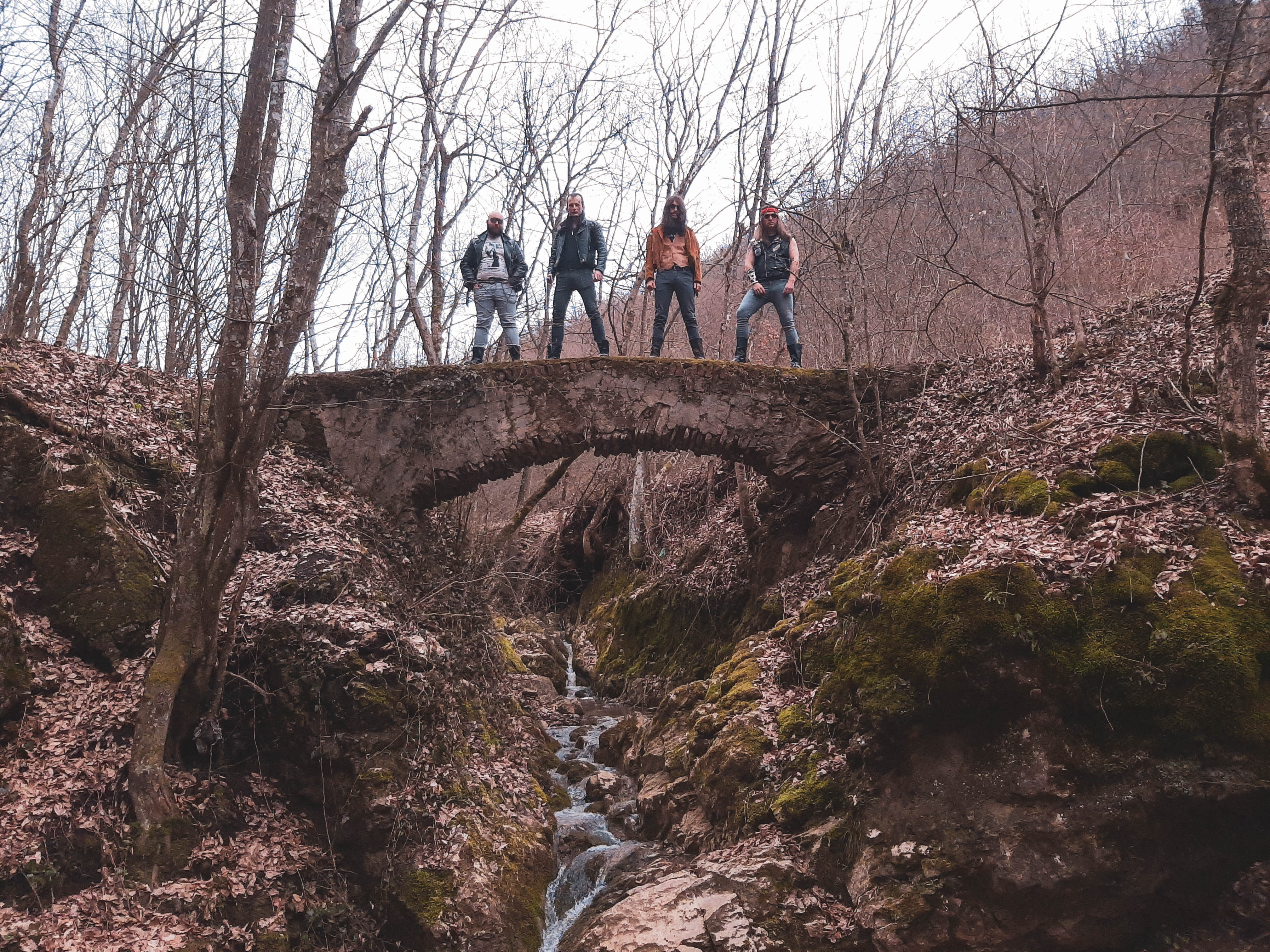 OATHBRINGER CONTACT:
https://www.facebook.com/oathbringerkg
https://www.instagram.com/oathbringerkg/
https://oathbringer.bandcamp.com/