!!!FRENCH HEAVY METAL LEGENDS!!!
The legendary French Heavy Metal band NIGHTREAPER is back. We had a conversation with Thierry (Guitars) & Eric (Drums). Enjoy!
Welcome to the FILTHY DOGS OF METAL Webzine.
The history of NIGHTREAPER started back in 1987. Which are your memories from these days and which were your main influences back then?
Thierry : As I recall, in early 1987 I was writing the lyrics for our single with my college friend Jean-Marie Vanderstukken. During this time I also composed the riffs and melodic parts. Just before I was a bass player of the band lightning (ex-Stormbringer), a heavy metal band of Normandy in France. It was « garage days » I was just filling in and when they decided to recruit a real bass player I founded my own band. With my friend Eric Sarg who was the manager of the band for a few years, we found a name for my new band in this case from a TV movie, about a man who went out at night to do justice by killing criminals, called Nightreaper. I then contacted local musicians to make the single, it was the beginning of the adventure. Our main influences were Judas Priest, Maiden, Saxon, Accept, Helloween and a large part of the NWOBHM scene. Maiden had just released its very first album seven years ago, everything was new!
Your first demo tape ''Heroes Die Young'' was released in 1989. Did you sell it or did you have them only for promotional purposes (Radio Stations, Magazines, Record Labels etc.)?
In 1989 the band has decided to record few songs of the set list and find shows. We have wanted to play live the songs we have had rehearsed. My friend Eric Sarg and I thought it was time to record a single in a professional studio, which would become the business card for finding promoters and play live.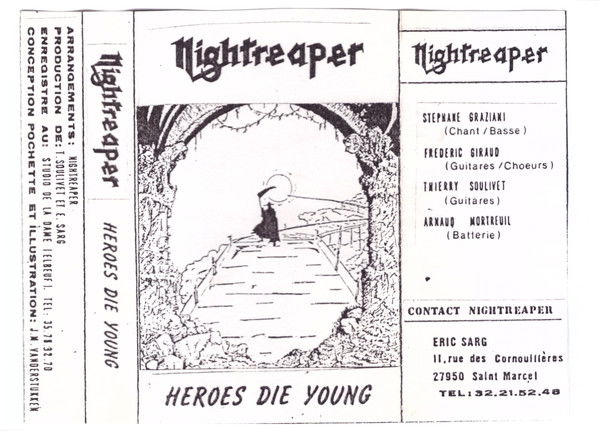 The same year ''Heroes Die Young'' was also released as an independent production on 7'' single vinyl. How many copies were pressed? Why did you choose to release it on your own instead of having a record label. Did any Record Label approach you?
We pressed one thousand copies of the single « Heroes Die Young » that have all been sold. We didn't want to wait to be signed by a label, and we needed this business card to start a real live life for the band. During these years there were not many labels and the majors companies were not determined to sign French bands. We were approached a few years later in 1992 by Online music, a German label in Hamburg. We went there because the means of communication were not like now. They offered us a contract for 3 albums, but the conditions were not reliable, and we learned later that the bands signed with them were all disappointed by this contract. It was difficult to refuse a contract, but we made the right choice at the time.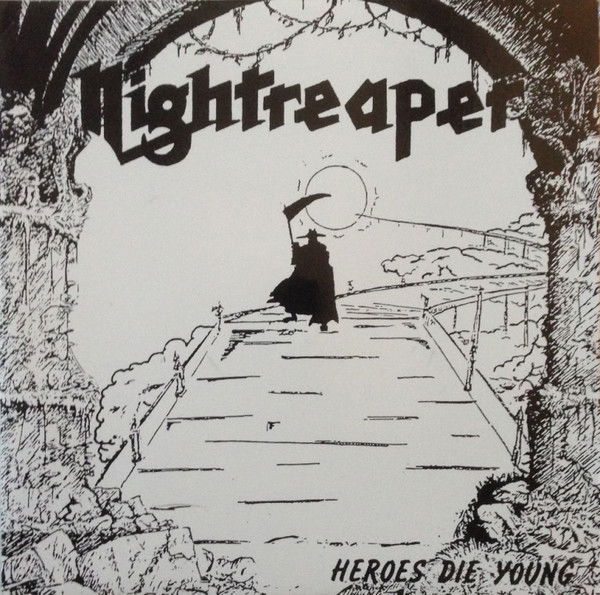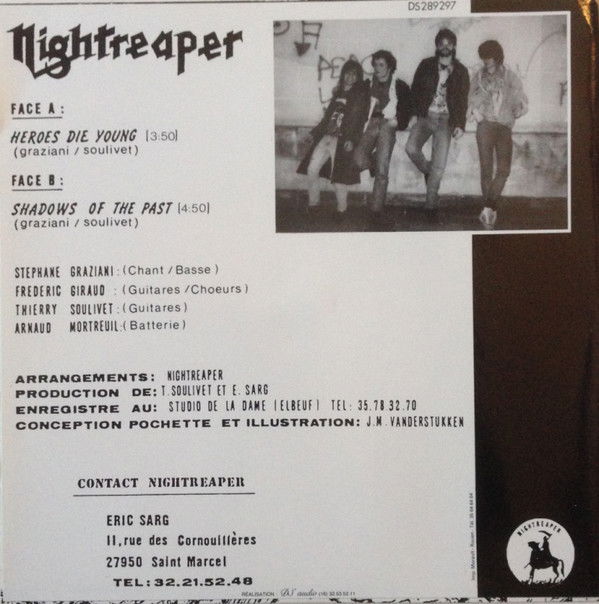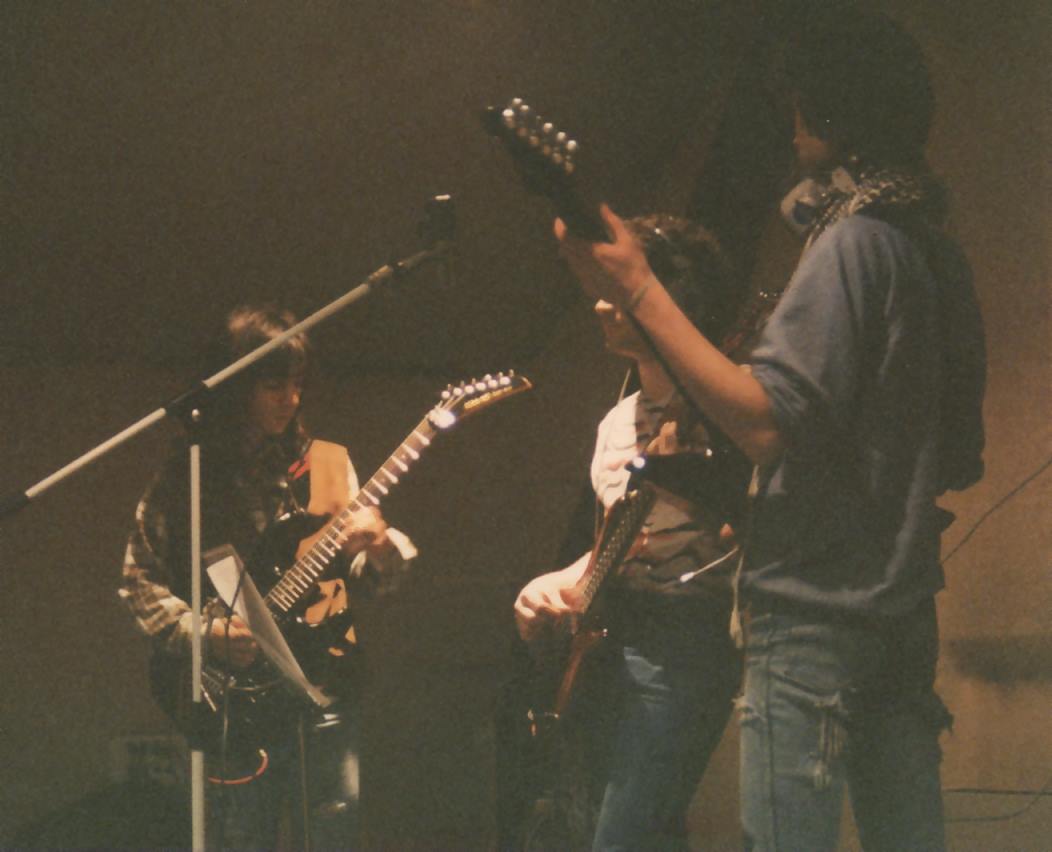 (1989 - Single recording)

On the label of the vinyl the Catalogue number was ''DS 289297''. Do you remember what exactly this number was & what DS means?
DS means « Studio de la Dame » they are the initials of the name of the studio we recorded the single.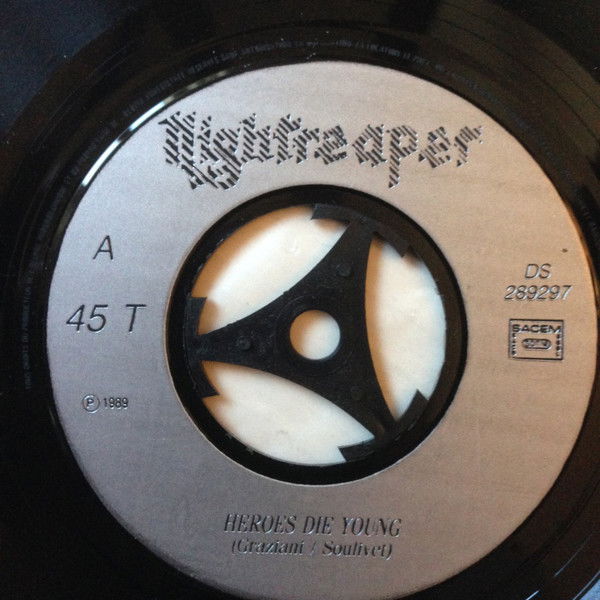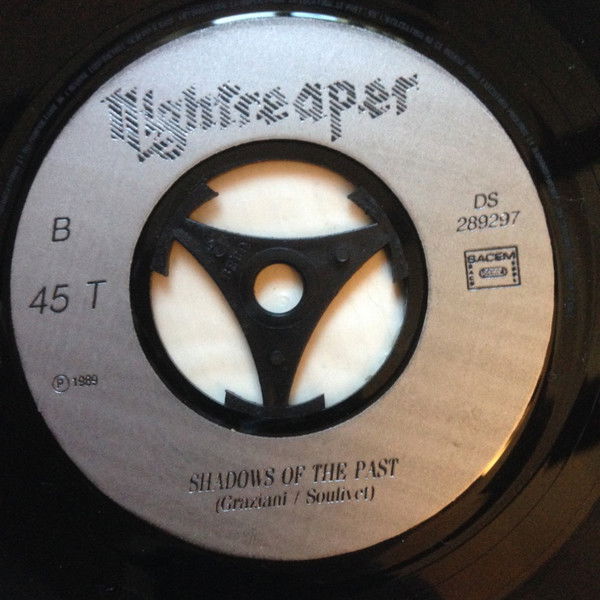 With which bands did you play live concerts between 1987 and 1992? How was it at a live show of NIGHTREAPER?
Eric: Mama's Boys the Irish band was the first known band we played with, we played with the Dutch band Vengeance in France and in Nederland, many festivals with French bands, and we played in Belgium, in UK with Taurea. A live show of Nightreaper is very intense, powerful and melodic with an audience immersed in our show. We like to hear people sing our songs, it's a great moment of sharing.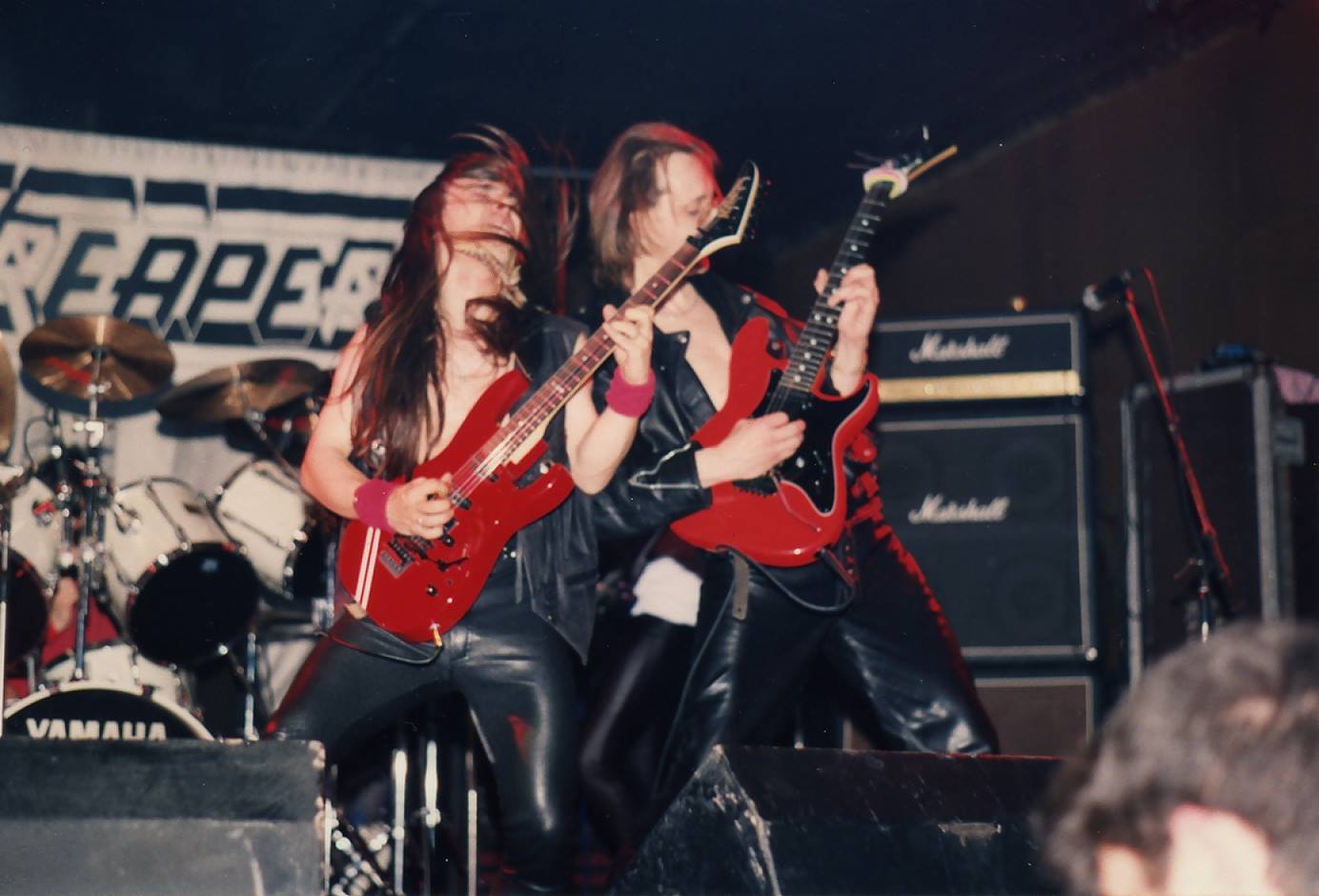 (Support Mama's Boys)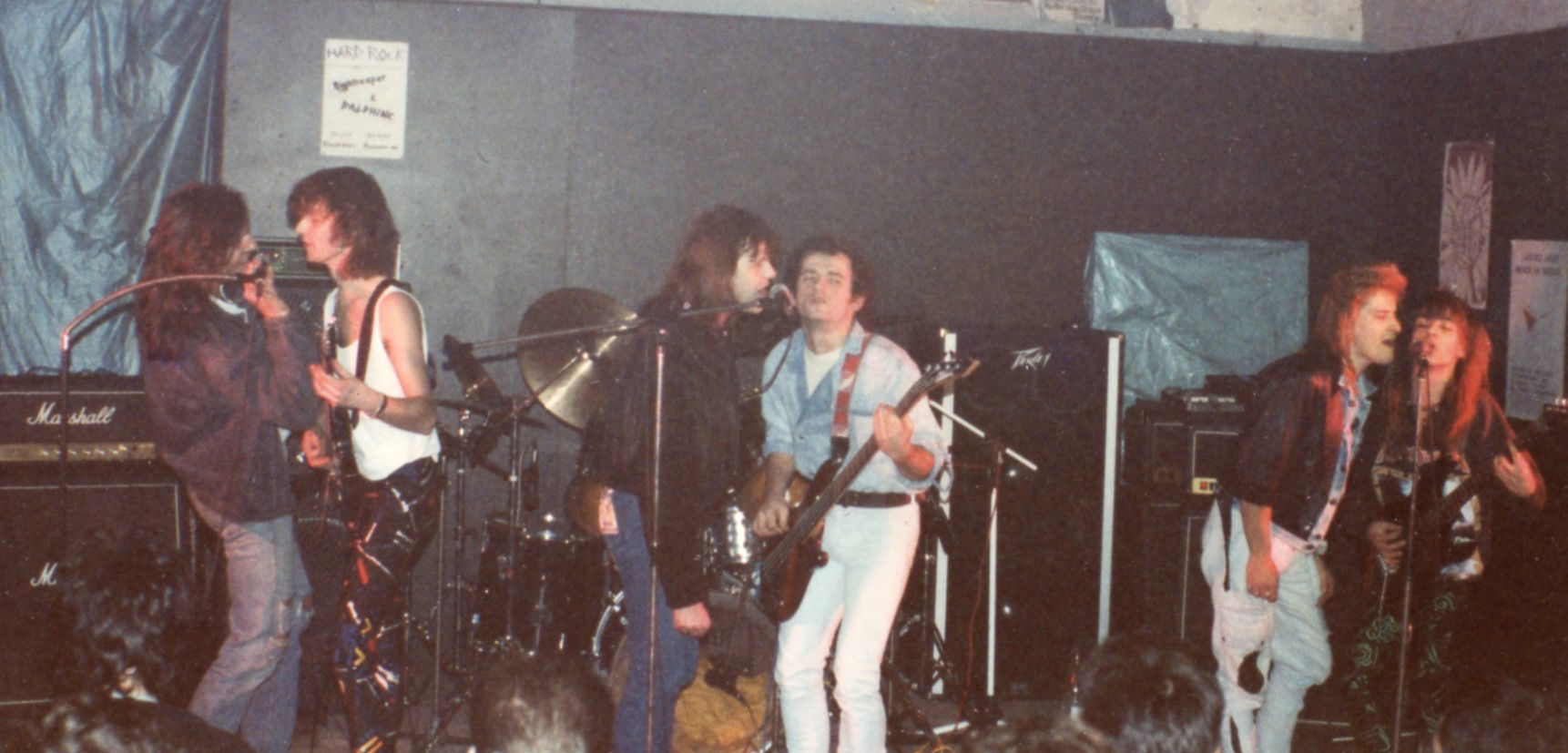 (Live 1989)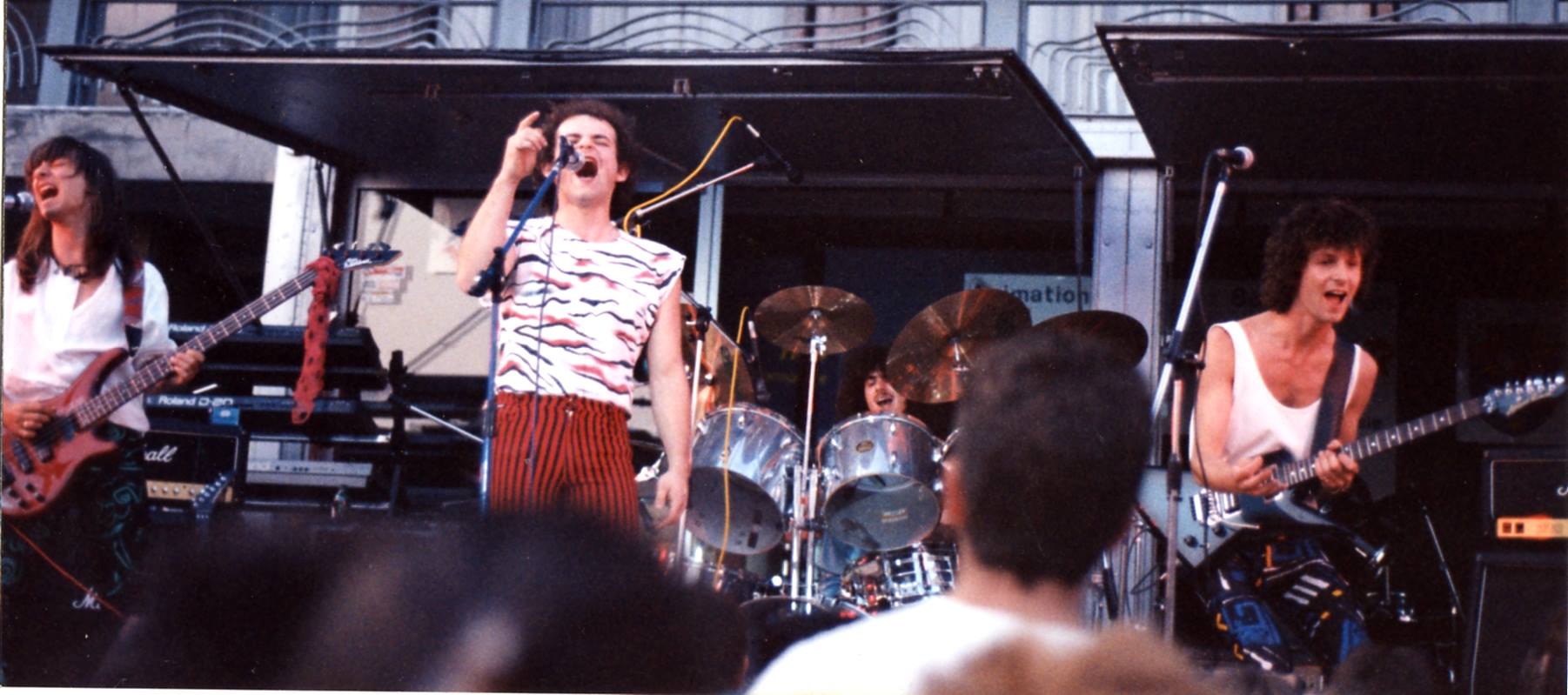 (1989 - Live at Rouen - Théâtre des Arts)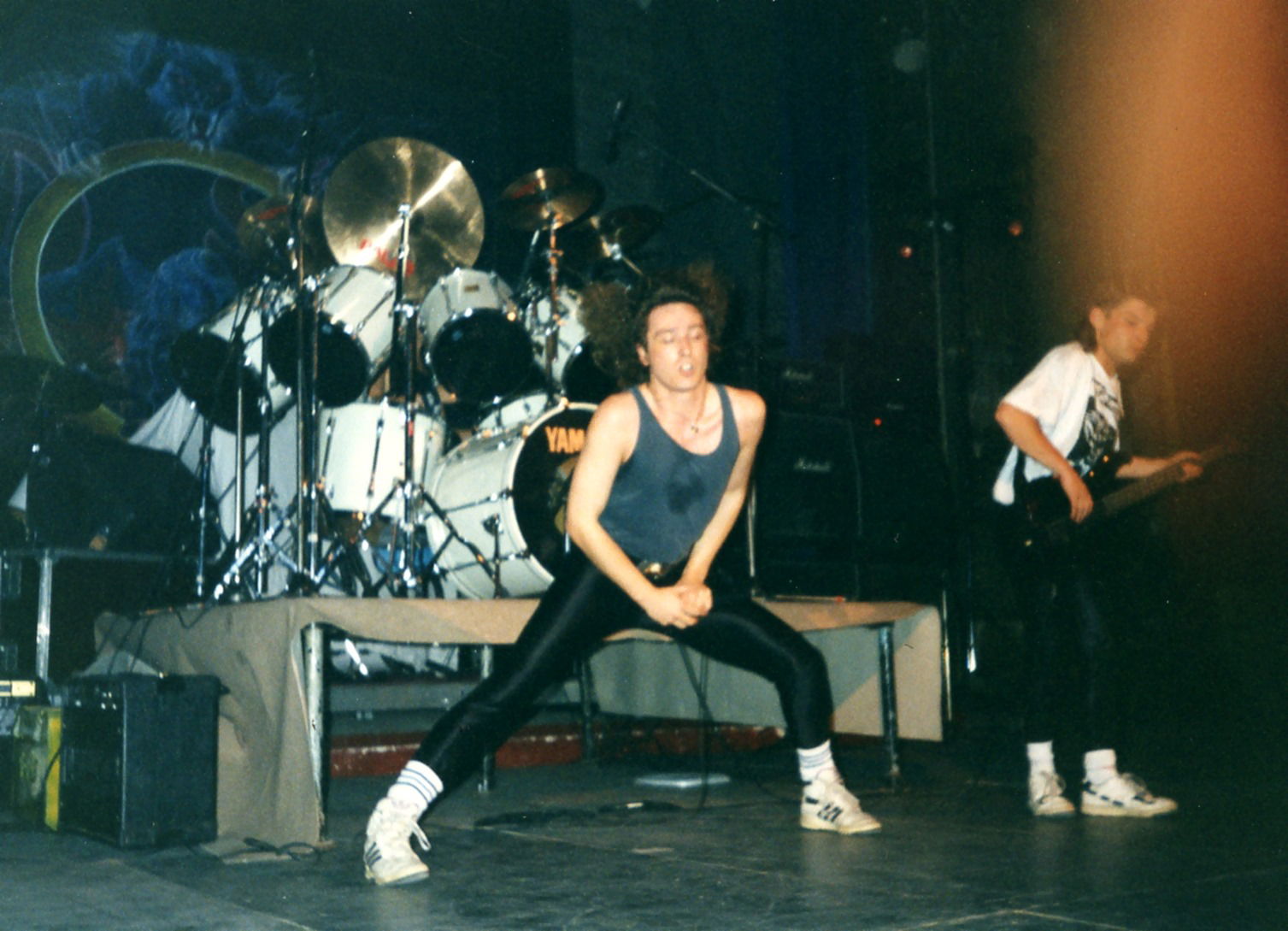 (Festival Hard 1992)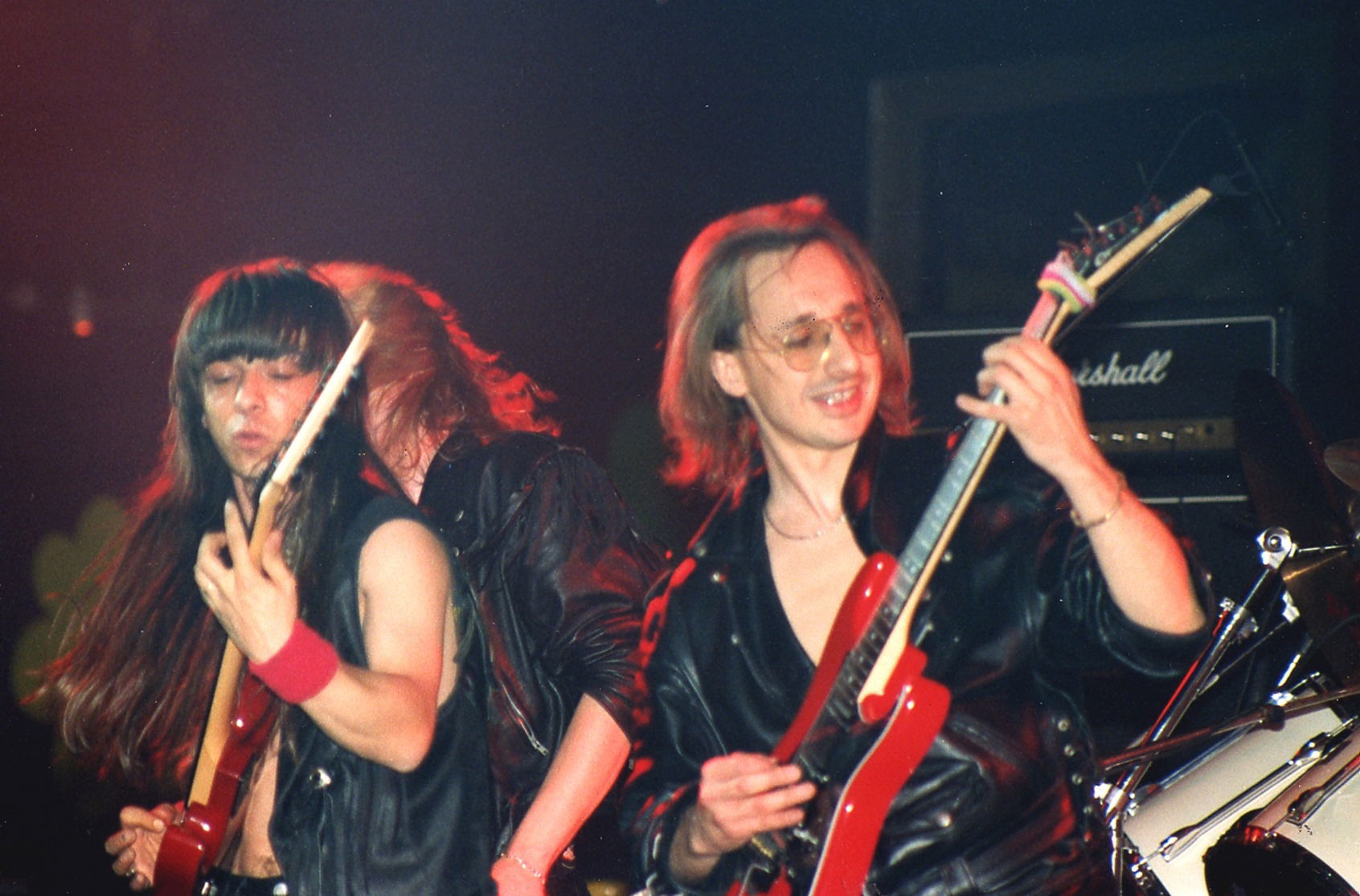 (Live 1993)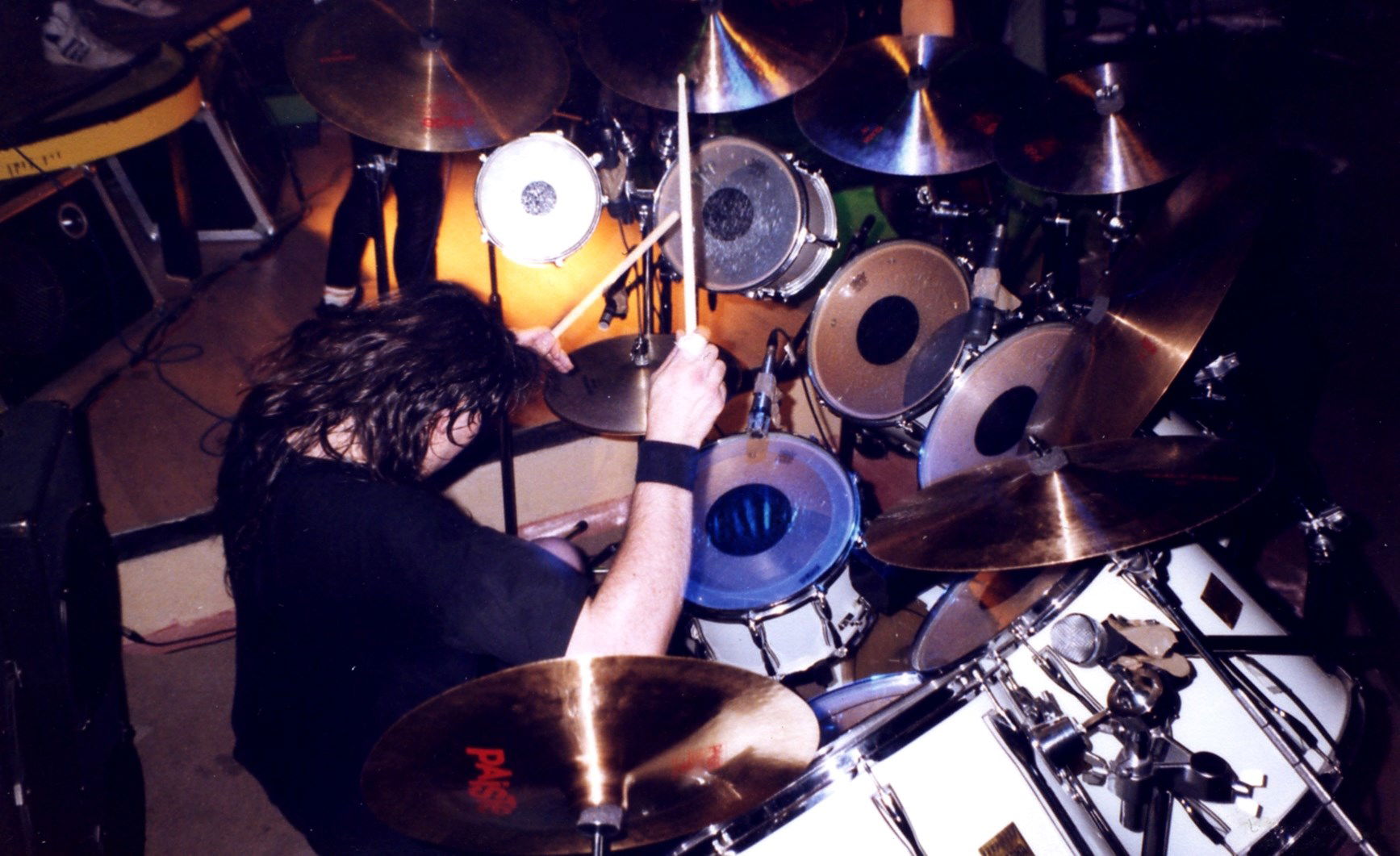 (Live 1993)
How was the situation between the bands in French Heavy Metal scene back then? Do you see any differences in today's Metal music business in comparison with the Music business back in the 80s & in the 90s?
In the 80s & 90s, as you can imagine, we did not have the current means of communication, of course, internet changes opportunities for bands especially in visibility and in direct contact with the fans. Everything is faster, a band can become famous very quickly but at the same time disappear as fast. And then there are many more bands than in the 80s, 90s. This gave rise to a new way of attending a concert, it is enough to see the number of people filming the shows (before the pandemic laws!). There was in the past a part of adventure less calculated than today, but as they say, we do not stop progress.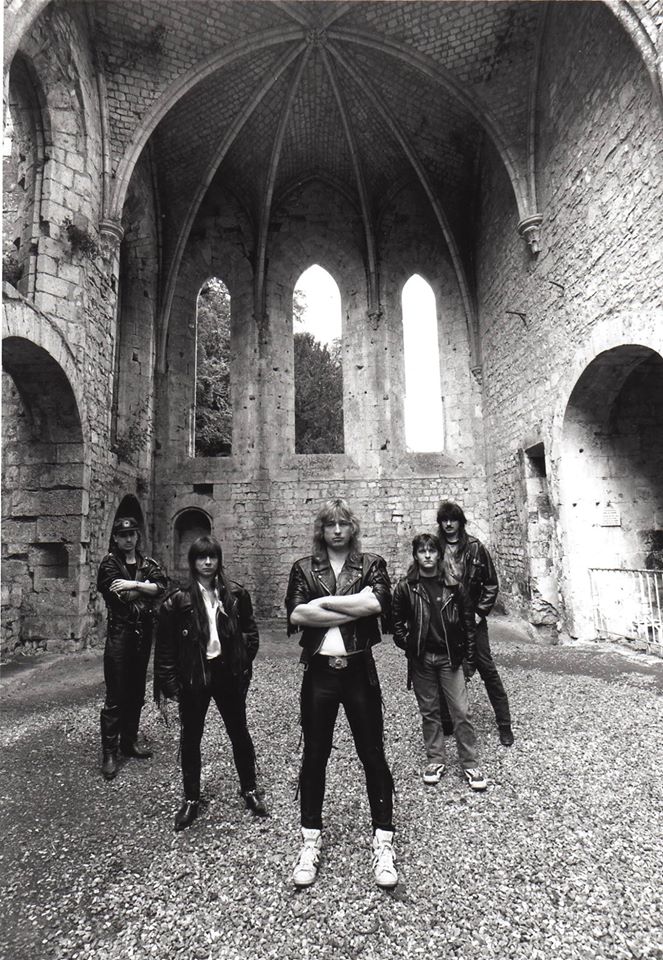 (Line up 92-93)
In 1992 you released your 4 track demo tape ''Strange Land'' with some band members changes. Do you know if any copies of the demo were exported to foreign countries? Did you receive any letters (back then when we did not have the internet) from around the world?
Thierry: Yes, for a simple demo tape, we have an excellent feedback thanks to sales abroad in many countries (UK, Greece, Germany, Belgium, Spain, Italy among other). By rebound, we had interviews in fanzines, magazines and broadcasts on radio shows. You can imagine that the response times were quite long between exchanges, but we managed to build our network of contact with time.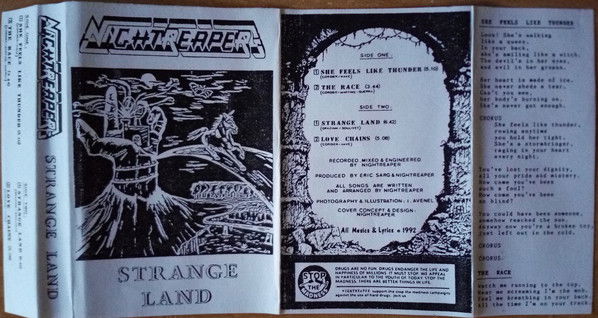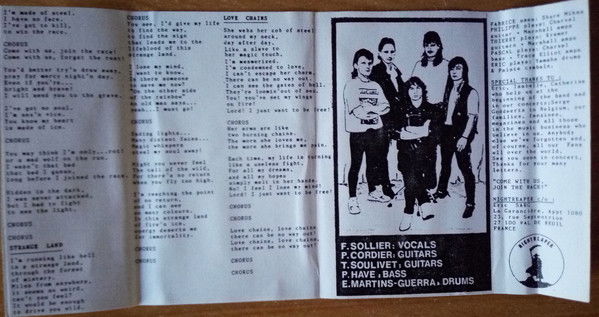 Next year in 1993 you released again a 4 track cassette, again under your own production with a Catalogue number 002NRR (OK, here I imagine that NRR means NIGHTREAPER RECORDS right?).
Yes I think well, it was the QR code of that time (laugh. I think it was those references, a long time ago now, you were right.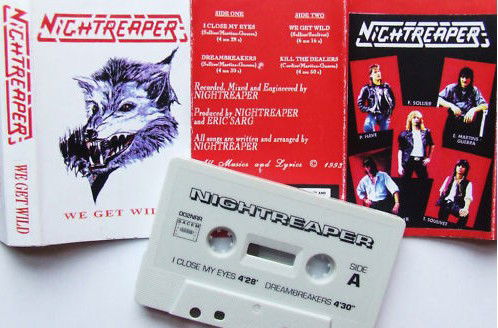 What happened to the band after that release? Did you have any connection with the former members all those years?
We kept some contacts for some time with former members,, but there was a long time without having a connection. Stephane the singer of the single played with Eric in his tribute band Coverslave in 1999. Recently we got back in touch with Fabrice, the singer who replaced him after he left the band. Currently, we have a great singer, Fred Caramia, who also plays in a tribute band to Queen. His voice fits perfectly, and it brings a touch of originality. We hope that this new touch will differentiate us from the current tide of bands!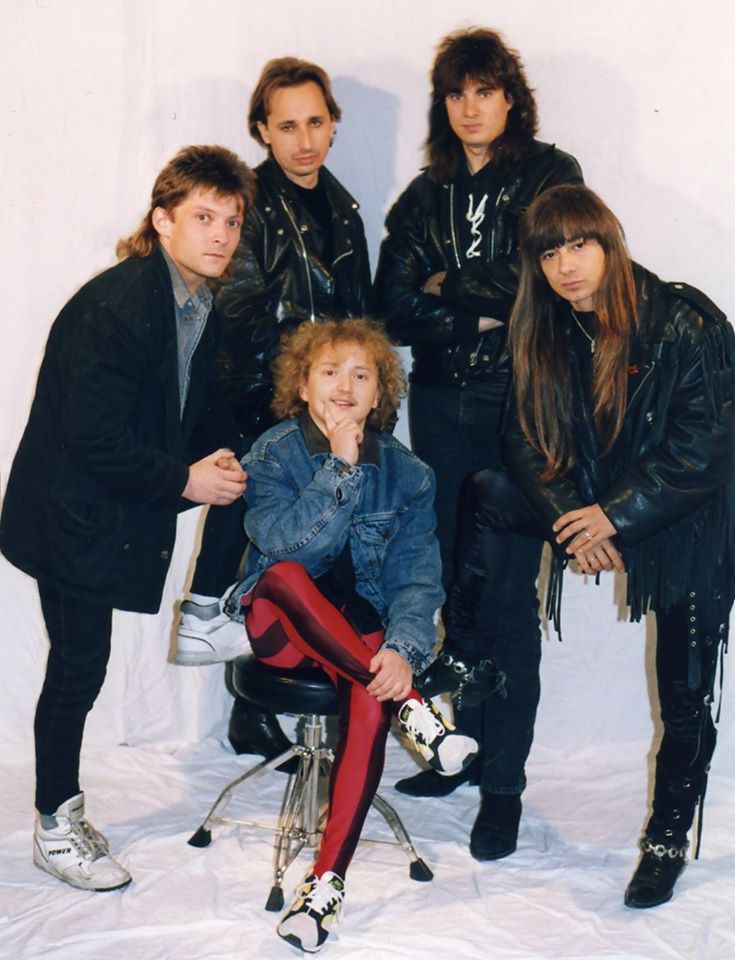 (Line up 93-94)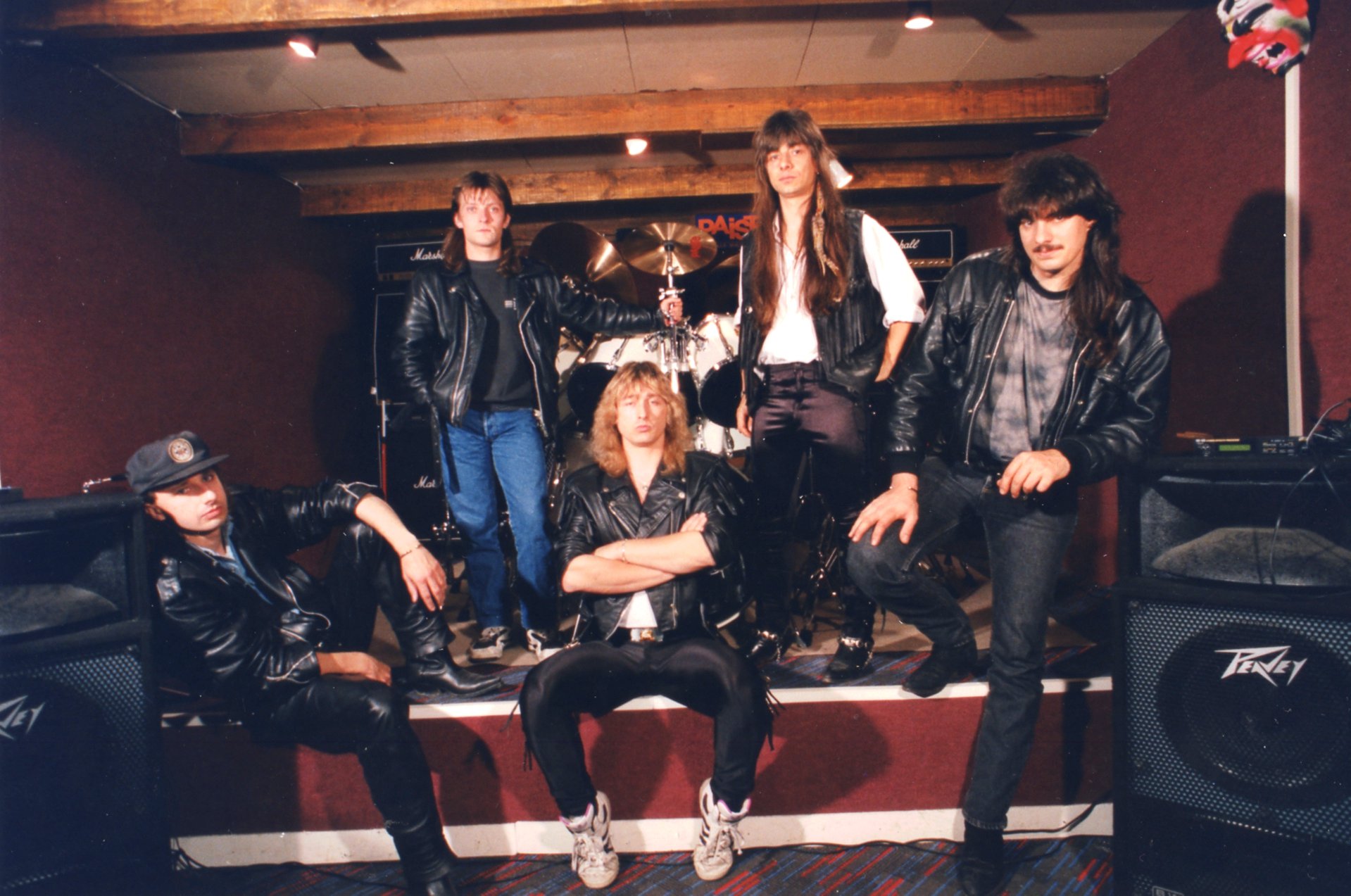 (Rehearsal Studio 1993)
Which are your memories about those great French bands from the past: SATAN JOKERS / LUST / VOIE DE FAIT / SORTILEGE / KILLERS / VULCAIN.
Did you remember any unknown underground metal band from your area?
Yes we remember some of these French bands, it was the « golden years » of Heavy Metal in our country, we remember some bands in our area like Anoxie, Marienthal who was in local scene.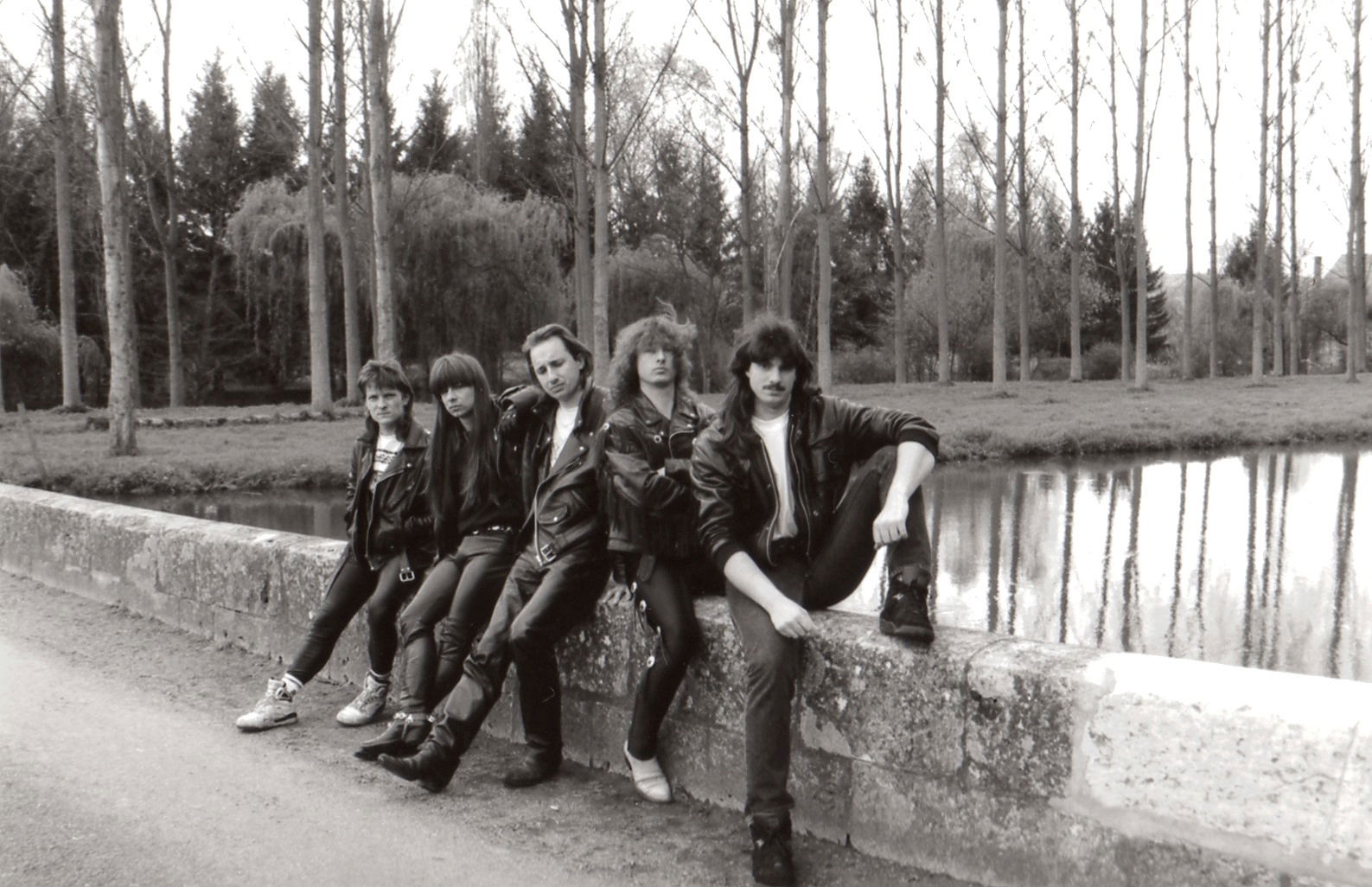 (1992)
Do you know anything about the Hellenic Metal Scene?
In the beginning of 90s we were in touch by mail with Hellenic metal bands with which we exchanged our demos. Your metal scene always seems active you still have so many fans without forgetting that you have great musicians, in our view the most famous band is Firewind with Gus G. We recently discovered a very good band called Warrior Path, they sound great.
Which attributes, do you think, that a new Heavy Metal Band should have in order to gain identity and be unique?
There is so many new bands that good songs, productions and play good shows are part of the keys. In a heavy metal style, the singer is undeniably the one who represents the band, even if the other instruments are inseparable. But to be honest, it is more and more difficult to stand out in this style. The great voices like Bruce Dickinson, Rob Halford, Dio, Ronnie Atkins are a case in.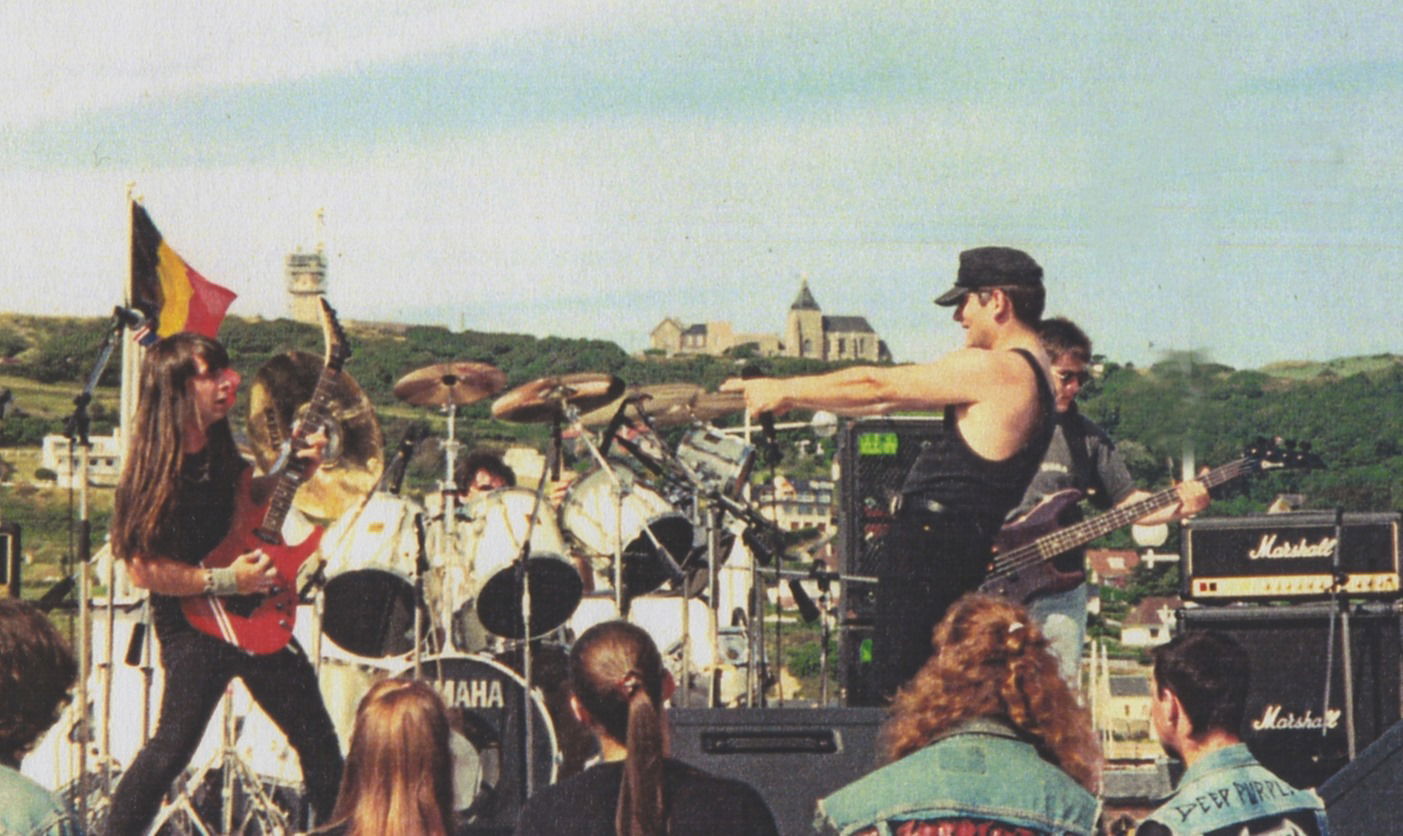 (1995)
How did your cooperation with Awakening Records occur?
Eric: Initially the idea was to reissue the original recordings of Nightreaper, but after I reread the songs of the time, we thought it would be great to re-record them and so to produce a real album of our time with our songs from there. So we re-recorded all the structures, arrangements and new singer Fred almost finished recording his voice. We still have the arrangements, the keyboard and the big step of the production before releasing this long awaited album.

What can we expect from NIGHTREAPER for the future?
Thierry: We want to tour all over the world! You know we're not from the first youth any more, and it's time we step on the accelerator, but before we re-recorded all the structures, arrangements and new singer Fred almost finished recording his voice. We still have the arrangements, the keyboard and the big step of the production before releasing this long awaited album.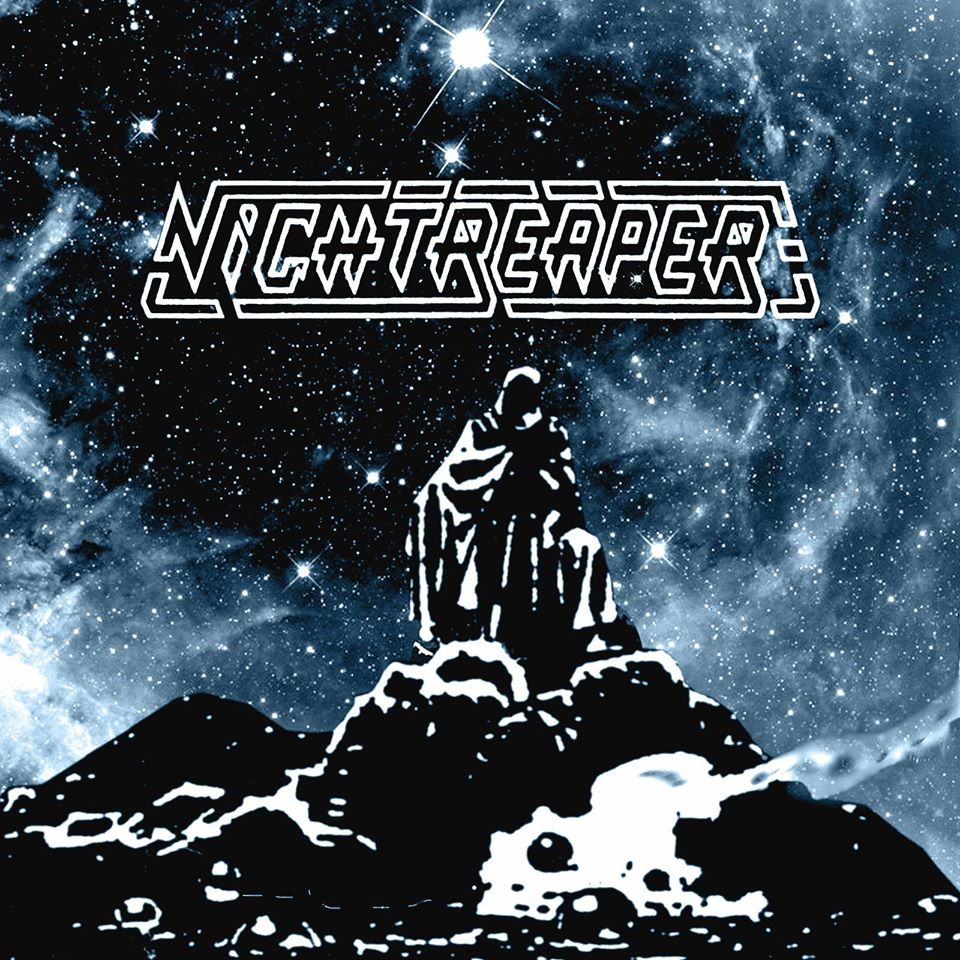 Thank you very much for your time & Keep up the good work! The closure is yours.
It is a real pleasure to have answered your questions, we will hope a lot to come and play in Greece as soon as this damn pandemic leaves us free.
By Steve the Filthy Dog.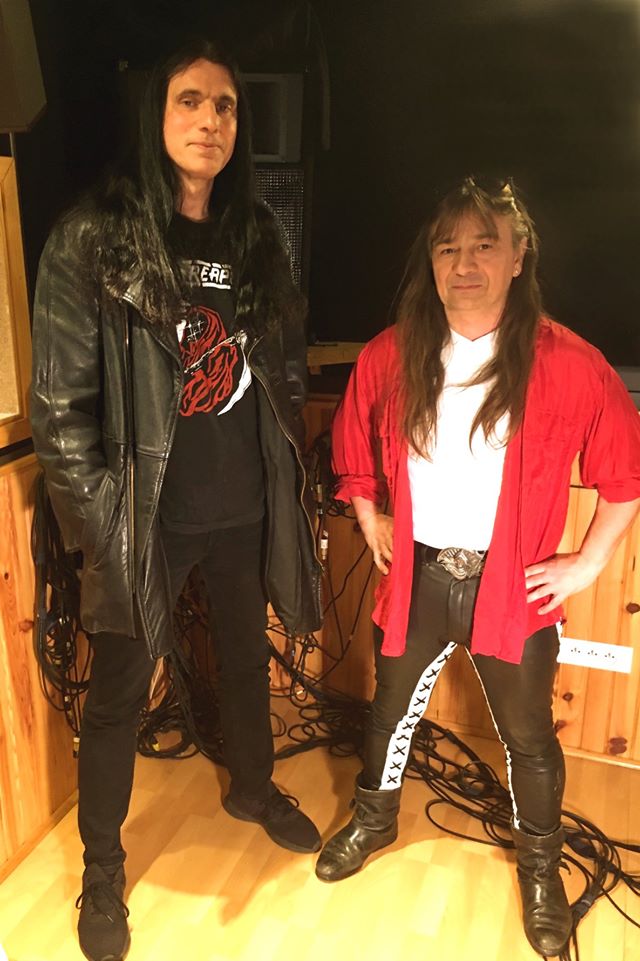 (Eric & Thierry 2019)
Actual line-up :
FRED CARAMIA - Vocals
THIERRY SOULIVET - Guitars
MISTER NOISY - Guitars
ERIC MARTINS-GUERRA - Drums
NIGHTREAPER CONTACT:
https://www.facebook.com/nightreaperofficial
https://www.instagram.com/nightreaperband/