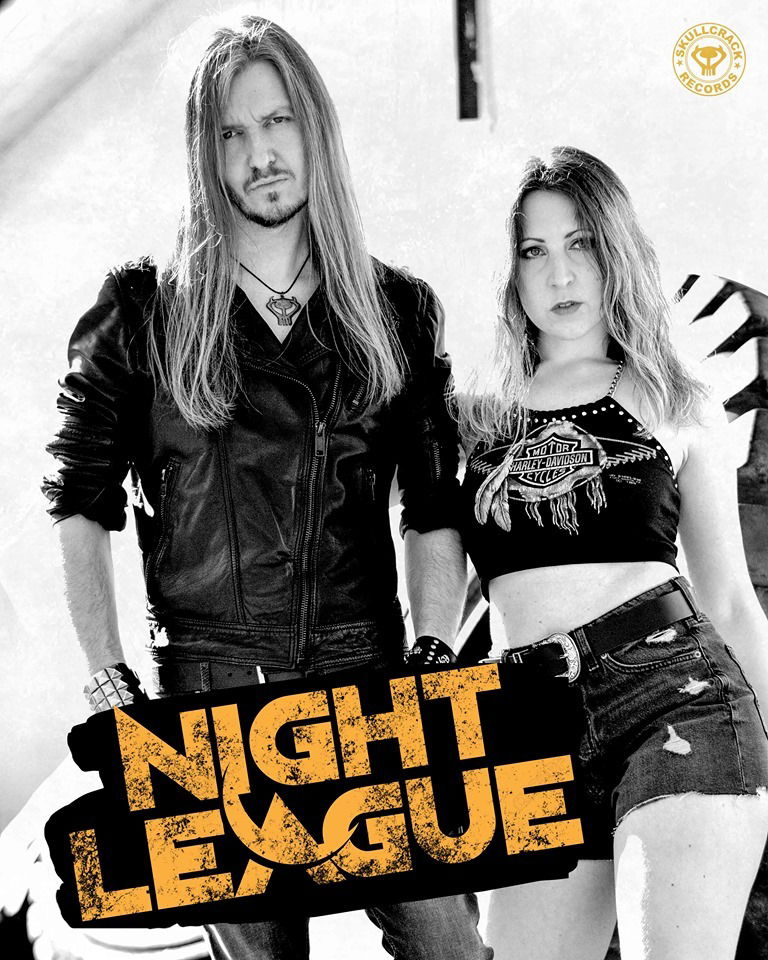 !!!HEAVY METAL FROM NORWAY!!!
We had a conversation with Marita Sundet Solheim and Trygve Johan Solheim.Enjoy!
Welcome to the FILTHY DOGS OF METAL Webzine.
1. Tell us a few things about NIGHT LEAGUE (Members, Starting Year etc)
Night League was started in March this year (2020) by Marita Sundet Solheim and Trygve Johan Solheim. Marita and TJ share lead vocals in this band. Marita also plays bass guitar and TJ plays lead guitar, drums and synth.We are a studio-based duo at the moment, which is why we managed to start the band, write, record and release an album in only three months time. But hope we hope to get the show on the road sometime in the future!
2. You are going to release your album ''Night League''. Tell us a few things about this project.
Our self titled album "Night League" was released on streaming Friday July 3rd (2020) after three months of intense writing and recording. The main idea and vison behind this band was (and is) to keep it simple and heavy, yet obscure and interesting with a retro style and sound.We try to stay as true as possible to the era we're passionate about, which is the late 70s and early 80s metal scene. We also try to stay lyrically true to that era, keeping the topics "old school" and not talk too much about modern problems, unless they are old problems that are still relevant.The original plan was to have a 100% NWOBHM-style, and some people would say it still is, but in the process we found ourselves inspired by a little older bands too. But mostly it's still hard rocking music released between 1970-1982.We tried to cover all aspects with this album, trying to including everything we think is cool, groovy and heavy sounding. But we also wanted to have our own identity, and not aim to copy another band. By not sticking to a specific formula or sounding modern at all, we have been described as many different things; retro metal, proto-metal, obscure rock and cult metal. The main thing is that it's rough, it's old school and it's heavy.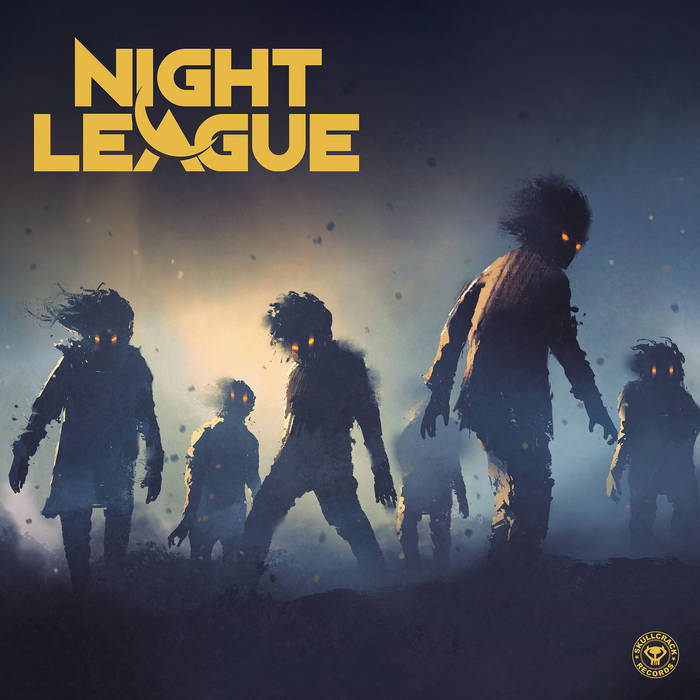 3. Label or DIY and why?
We will release this on our own independent record label called "Skullcrack Records", where we finance everything ourselves. The funds are very limited, but we are really passionate about our music and think it's important to get the music out there somehow. So we try our best to reach people who are open to new music and might be interested in checking it out.There is absolutely no money in it. Everything we make on the music goes straight into the music, paying for pressings of vinyls, CDs, online ads, equipment etc. Pressing physical products is always a risk, but it's a risk we are willing to take.The reason why we do everything ourselves is because we feel it takes time to depend on others. The "record deal dream" is a dream that might never come true, and we're just too eager to get the music out there to wait for that to happen. We rather make our own dreams come true with the limited funds we have. But who knows, maybe that's how we eventually get discovered?We might not get all the exposure a known label could have given us, but we just want to make music and share it with fellow metalheads and have fun.The business and promotion part of it is the hardest part, but just something we have to try to do and hopefully get right. So if there ever comes a label who shares our vision, and is as passionate about our music as we are, we might consider it.
4. Do you prefer Vinyl, Tape, CD or Digital Format and why is that?
Yes to all, though it depends what the music sounds like, and in which setting people want to listen to it.Cassette players are a rarity, and now most new cars don't even have a CD-player, so it's much easier to hook up Spotify to the TV or a blutooth speaker, but we still buy CDs and vinyls just because you can't beat the feeling of holding a physical product with an awesome cover in your hands. Collecting songs on a playlist just doesn't have the same feel, even though it's extremely practical.TJ's a bit late to the vinyl game, but Marita's been collecting for years and years. Our Night League album will be pressed on vinyl, our first 12" pressing ever! Our sound was very inspired by the look, sound and feel of the vinyl format, so it's a "meant to be on vinyl" kind of album.
5. Your music style is Classic Hard Rock with Heavy Metal elements. Which are your main influences (Favourite Artists / Bands etc.)
The first band that put us on the Night League road, was Samson with Bruce Dickinson, which has the essense of everything we like and want to achieve as a band. Raw, real sound, wicked riffs, melodic songs. And everything sounding like it was written and recorded by a young, angry, drunk, British band in a garage somewhere in the late 70s.Other bands on the influence list are Iron Maiden, Black Sabbath, Motörhead, Thin Lizzy, Judas Priest, Scorpions, Deep Purple, Rainbow, Girlschool and The Runaways. It's a mix of everything we love from that era.We felt it was important to avoid copying any of our inpirational sources, but really dig into the look and feel of the late 70s and early 80s, through music, pictures, movies and everything else. Then we could analyze what might have influenced them before they wrote their music and see if we could get inspired by the same things too. Just to get a geniunine and original approach to the 1979-style we are aiming for. Hopefully we have ended up sounding like we could have been an original act from around that time.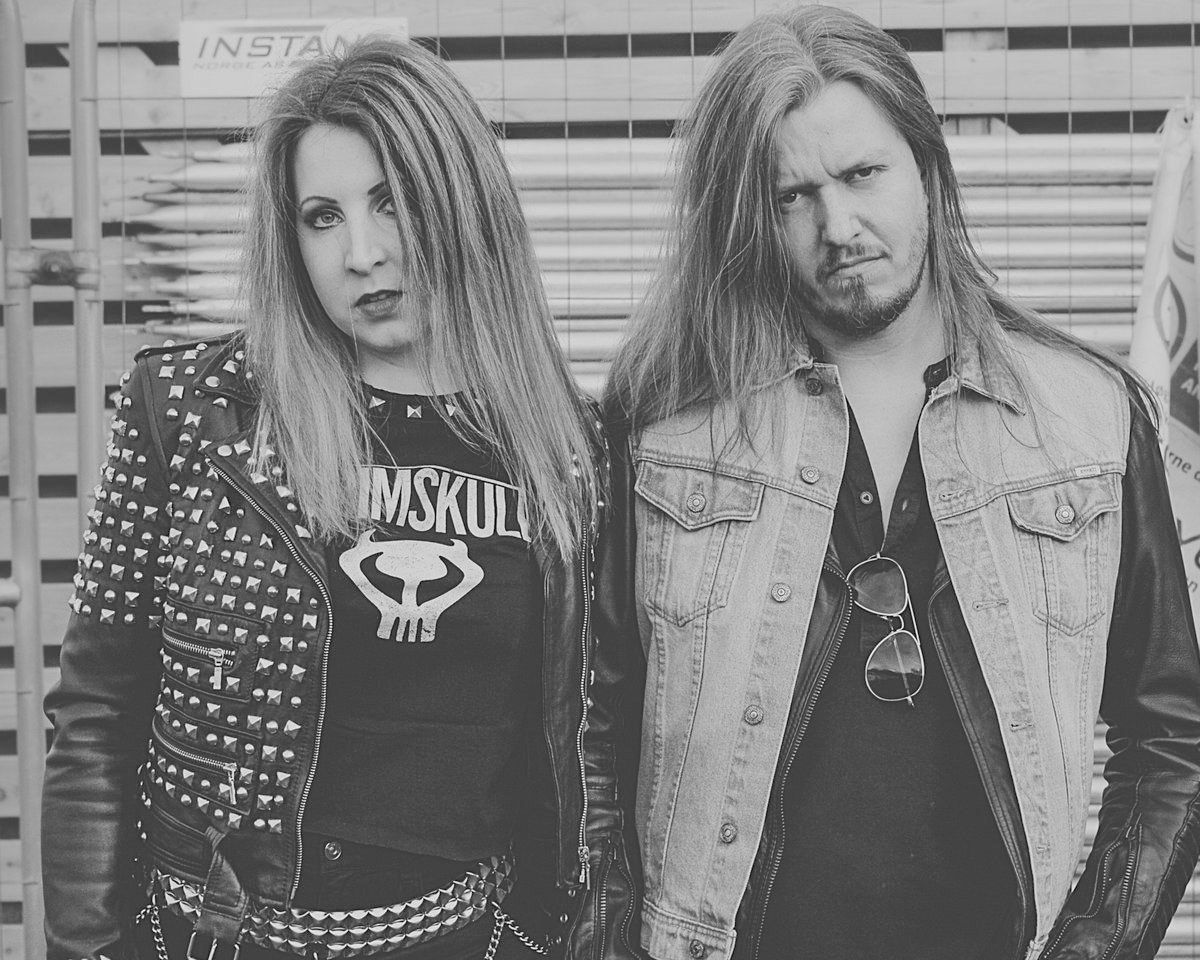 6. Which things, do you think, a Band should sacrifice in order to succeed? Have you ever sacrificed anything in your life for a better future of your Band?
We're really no experts when it comes to musical success, since we just do what we do for the love of music. We'd never change our musical image to fit in or aim at being loved, sell more or be easily accepted by people. But sometimes not changing and sticking to your guns might be the kind of thing that ultimately will pay off. Just look at Iron Maiden.We have sacrificed a lot of time, money and energy to chase our musical dream, but we've never really been given an opportunity to sacrifice something monumental (given the 10+ years we've been making music together).We can give up a night's sleep and a month's pay to fund something we really want if it's within our boundries, but they are kinda limited since we do everything ourselves.It's not always easy to know what we should be doing first and last, what kind of investments are the wisest and who to trust. It's all a gamble, which makes it sometimes hard to avoid wasting time, money and energy. But like gambling, you just have to take a shot and hope that lady luck is on your side.
7. Describe your ideal live show as a performance Band. Have you already experienced that?
Our ideal show is a situation where both the band and the audience is having a hell of a great time. It doesn't matter if it's 50.000 people or just 50. Having fun is what it's all about. With our old school style, I suppose a low key pub gig is kind of cooler and more "correct" than a festival gig, but we'll adjust to anything the audience wants. We hope to play many gigs in the future.
8. Which attributes, do you think, that a new Hard 'n Heavy Metal Band should have in order to gain identity and be unique?
We think it's important to be true to your own vision, not to take the easy way of following trends and do what everybody else is doing. Don't be a slave to a certain formula, style and sound, but dare to break free of the "too polished" metal market that has been going on for some time now.We know it's probably easier to be accepted if you sound like everybody else, but then it's also much harder to stand out in a crowd.If you think back to the original metal bands, they all had their own unique sound and identity. And that is something we feel is sorely missing from the music market today.Writers are often encouraged to write the book they want to read, so why can't musicians make the album they want to listen to?
9. Do you believe that Bandcamp and other Digital Platforms help the new Hard n' Heavy Metal Bands? Which, do you think, is the ideal way for a Band to promote its work?
Yes, absolutely. It's very helpful. People always need new music in their lives, so there are thousands of music lovers waiting to be matched with the right music. We recently started using Bandcamp and we're blown away by the support, and would recommend it to every band and musician. It's a secure place for music fans to buy merch and physical formats plus digital downloads.Other than that, use it all; Facebook, Instagram, Twitter, TikTok, YouTube, and your own website. People want pics, facts, videos and all the music! An archive of awesomeness!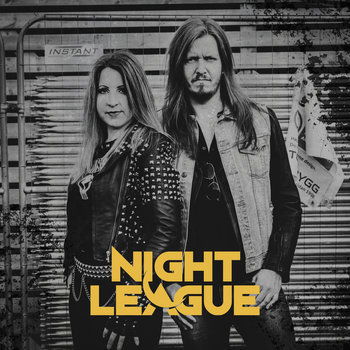 10. Tell us a few things about the New Underground Metal Scene in Norway (Bands, Fanzines, Webzines, Metal Clubs etc.)
Sadly, we know very little about the New Underground Metal Scene in Norway. We live in a small town, where rock and metal gigs are a rarity, even in nearby cities. So we don't see or meet many fellow metal heads, except when we travel to a concert or a festival. But we hear from other Norwegian bands that the scene is great and very loyal once you have been accepted.We hope to widen our knowledge in the near future, since we have a band and product we really want to get out there.
11. Do you know anything about the Hellenic Metal Scene?
Sorry, but that term is new to us. We have to look into that!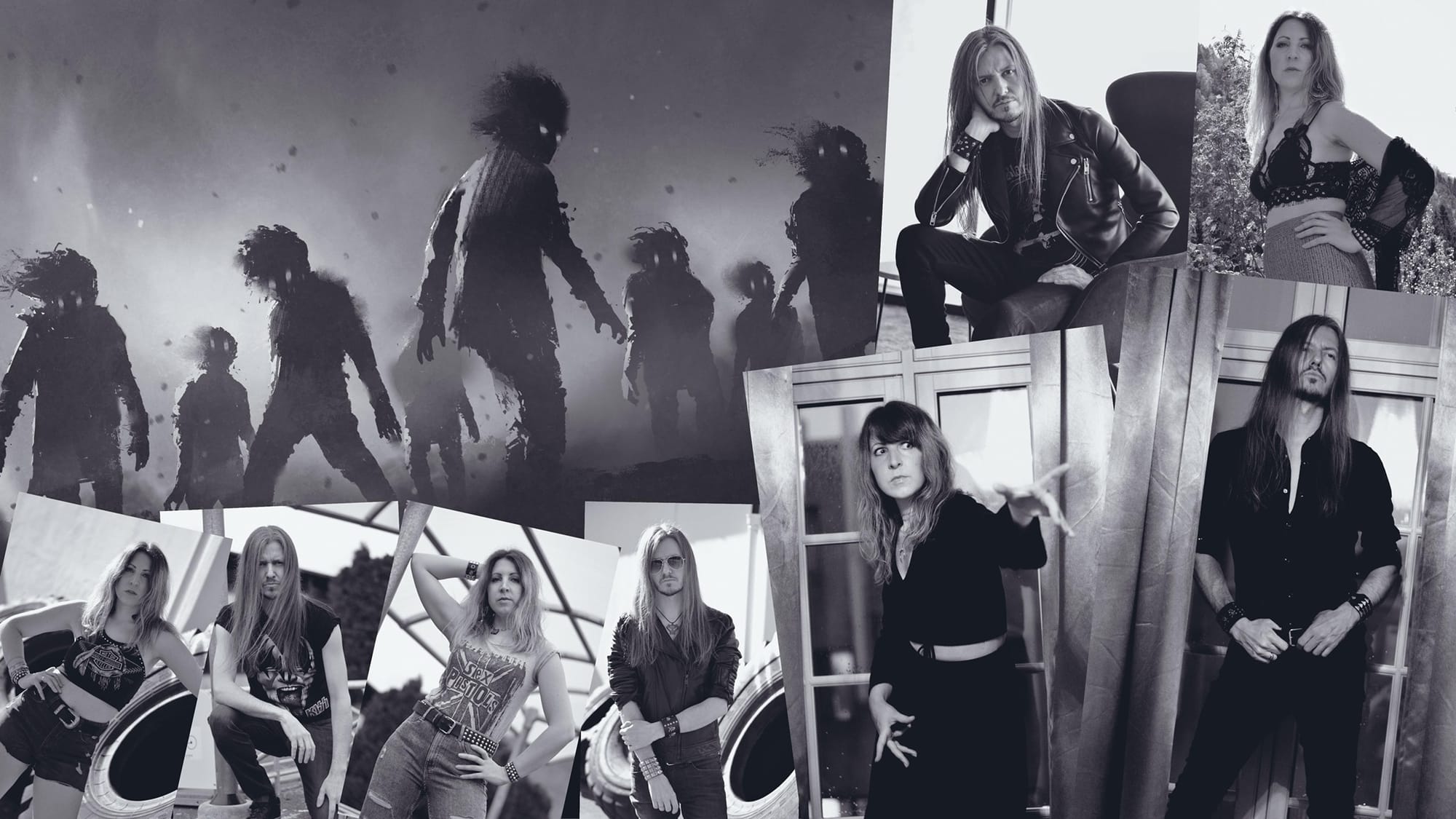 12. What are your future plans?
To keep making music, hopefully to release an album a year. Maybe do some fun cover projects, though they are not the first priority, just an addition to what we're already doing to get inspiration.We want to be an audio/visual kind of band, so we hope to do a lot of music videos and photoshoots. We also want to play live, press vinyl, create some cool merch, and just keep connecting with other metalheads and musicians.Music will always be our number one fuel and drive, so as long as we're doing something music related, we're happy and rockin'!
13. Thank you very much for your time & Keep up the good work! The closure is yours.
Thank you! We hope you'll enjoy our debut album and are ready for a lot more catchy and gritty tunes from Night League in the future! And the future is what you make it, so pave it solid with your metal heart's desires!
Howls and prowls, the Night League.
By Steve the Filthy Dog.
NIGHT LEAGUE CONTACT:
https://nightleague1979.bandcamp.com/
https://www.facebook.com/nightleagueofficial/
https://nightleagueofficial.weebly.com/
https://open.spotify.com/artist/0P1e7TeMX7u4xcBzs04ruJ?si=Qt0j0UstQy-hWO-ItBbt7g