!!!HEAVY METAL FROM THE UK!!!
We had a conversation with Neuronspoiler.Enjoy!
Welcome to the FILTHY DOGS OF METAL Webzine.Enjoy!
Tell us a few things about NEURONSPOILER (Members, Starting Year etc).
JR - The band started off in 2009 and released its first recording, the EP No One's Safe in 2010. Only David (guitars) and JR Vox (vocals) remain from that lineup. With the addition of Matt (drums) Adam (guitars) and Radek (bass) the current lineup is the one that recorded our latest album Spoiled for Choice in Copenhagen with Flemming Rasmussen.
You have recently released your album ''Spoiled for Choice''. What is the feedback from your audience as well as from the press
Adam - The response has been amazing and the consensus very much seems to be that this is the definitive Neuronspoiler album. The album was actually finished almost a year ago and then obviously the world went crazy and that put a bit of a hit on our release plans, but it's been awesome to finally have the album out there and get such good feedback. The only regret is that so many of the reviews and so much of the feedback talks about how well the songs will translate live and so that is a bit bittersweet, but just makes us more determined to make the most of it and do these songs justice when we can finally get back out there.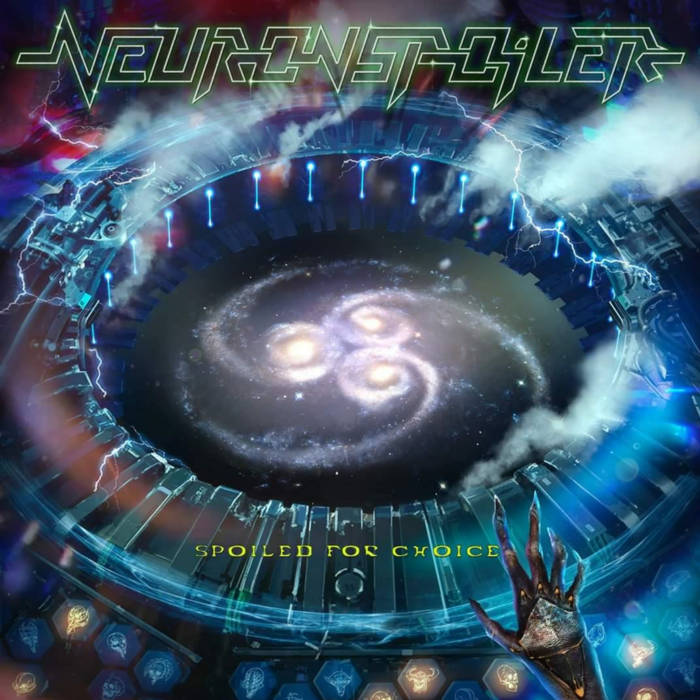 Label or DIY and why?
JR – One of the key aspects of the release of Spoiled for Choice was retaining ownership of the original masters. The fact that we are mid-pandemic and 2020 is basically a write-off for live performances, as a band we needed to have greater control over our music and a self-release was the best way to achieve this. Not being able to play live to support the release of an album is a challenging thing, I don't recommend it, but we have a dedicated fanbase and we are confident in the ability of metal fans to seek out new and exciting music.
Do you prefer Vinyl, Tape, CD or Digital Format and why is that?
JR - For the first time we have done a cassette tape release. While vinyl still maintains a healthy support rate among metal fans for the sound quality, cassettes are resurging in terms of sales. We have not offered Spoiled for Choice as a vinyl release yet, but wanted to give cassette cultists something special and add a bit of nostalgia. The response has been excellent for the album so far and we are very grateful that fans have really connected with it.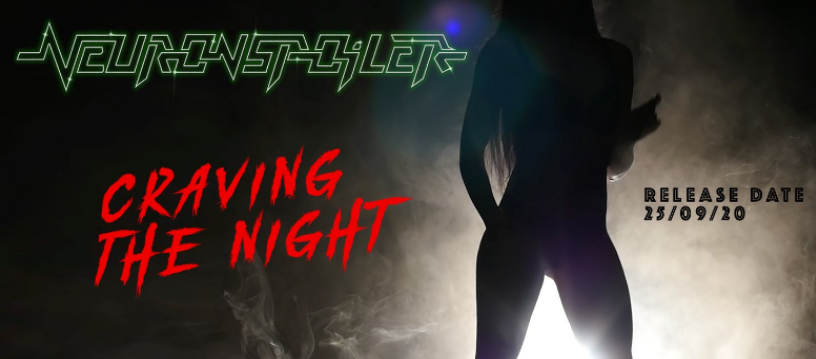 Your music style is Heavy Metal. Which are your main influences (Favourite Artists / Bands etc.)
JR - All the classic metal influences like Maiden, Helloween and Priest but also from a singer's perspective I have influences from outside of metal like Jeff Buckley, Bob Seger, Zeppelin, opera arias for tenors, David Bowie, Son House, James Brown, and so on.
David - Aside from all the greatest of Heavy Metal which we obviously love, I'd say my next favourite thing will be guitarists' stuff like Michael Schenker, Vinnie Moore, Jason Becker, Eric Johnson, Stevie Ray Vaughan, Al Di Meola and of course Gus G.
Matt - My influences come mainly from hard rock to be honest. And anything from the 80's. 80's rock! I have the most respect for bands/artists that show versatility. Like the Beatles or Queen to name a few.
Adam – The first album I ever bought when I was about 7 was Master of Puppets so I've listened to Metallica for about as long as I can remember – which obviously made working with Flemming extra special. It's interesting to listen back to some of the solos from the album because there were influences I didn't expect to find on there, for example the solo in Catch 22 reminds me of something Jerry Cantrell would play and whilst I have loved Alice in Chains for years I'd never noticed any of his influence in my playing. Vivian Campbell is another one that really stands out as coming through in my playing on the album – Holy Diver is definitely my 'go-to' song at any jam nights!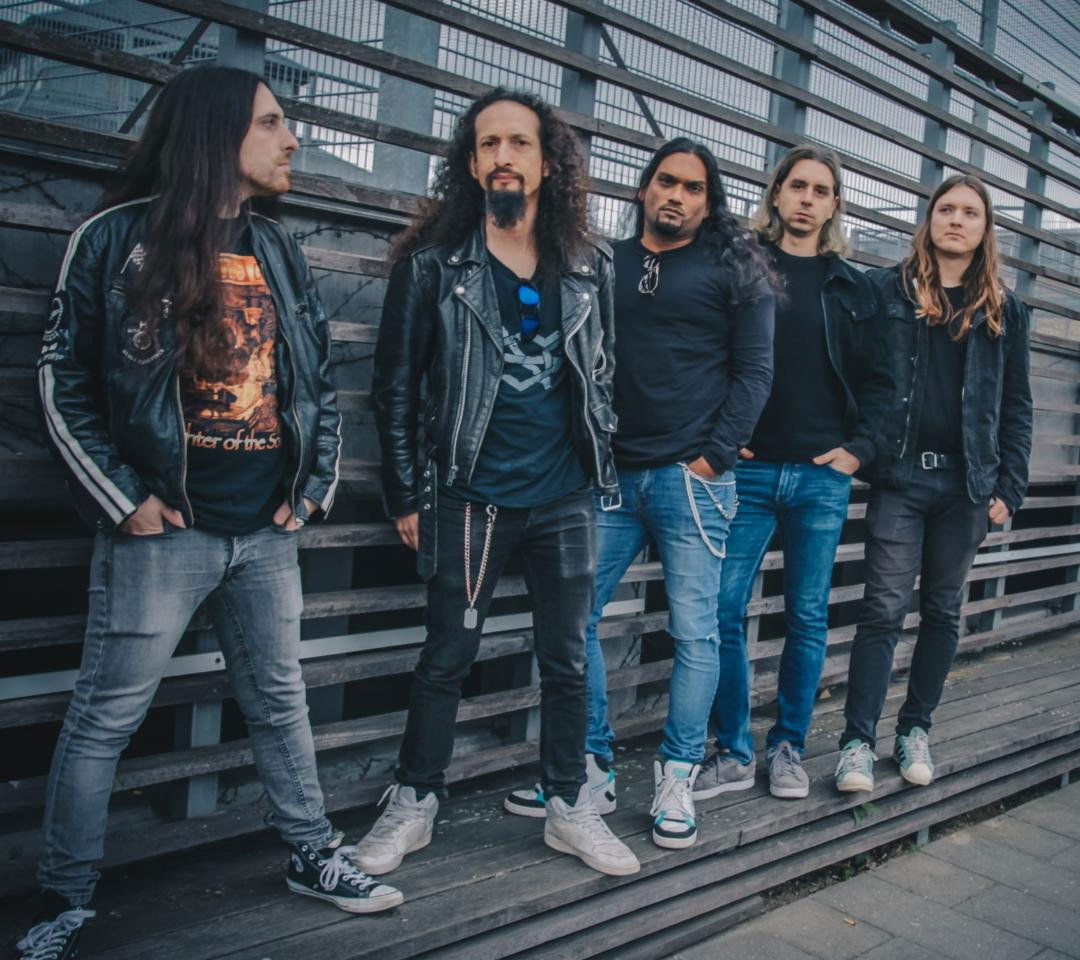 Which things, do you think, a Band should sacrifice in order to succeed? Have you ever sacrificed anything in your life for a better future of your Band?
David - I suppose it all comes down to what you define as success, for most people it'll be something like selling millions of albums, fame, women, fast cars, etc. Now the odds for that happening are so big that you might as well have better chances playing the lotto. On the other hand if you consider doing what you love, keeping a band alive, releasing music for 10+ years and never giving up your beliefs an achievement then that might come handy for trying to get a better sleep at night, specially if you have sacrificed everything: family, friends, career as it is the case with us being a band that mostly consists of immigrants.
Adam – I think for me I would look at it from the opposite perspective in that we all have day jobs that are pretty stressful and demanding but this only serves to fuel our passion for the band rather than detract from it. Unfortunately the tales of young, starry eyed rock stars abandoning it all for their chance of glory just doesn't really fly in today's world so we have had to make sure we can all take care of ourselves and give ourselves a platform to be able to to play and pursue our passion for music. To me I think that is a testament to our dedication.
Describe your ideal live show as a performance Band. Have you already experienced that?
JR - Energy, just all our energy. There are some bands that want to reproduce the CD on stage and some bands that sound like shit but wrap scarves around the microphone stand. Neuronspoiler wants to give the audience a spectacle and move them in some way. We hold our standards high when it comes to musicianship and stage craft. It's the only way to play heavy metal. Playing to an open air festival in 2018 called Rocanotherworld in Romania was fantastic. We started our set in the summer light and ended it an hour or so later under the full stage lights. It was very well organised and we were well looked after. We are looking for more festival appearances, especially in the UK at Bloodstock and Hard Rock Hell when concerts finally return properly.
David - I dream for the day when I'll see people in the crowd singing along to one of our songs, hopefully soon…
Matt - Ideal live show? Any time you can feel the connection between the band and the audience. Nothing like giving them your honest energy and getting the same in return. That's what is all about.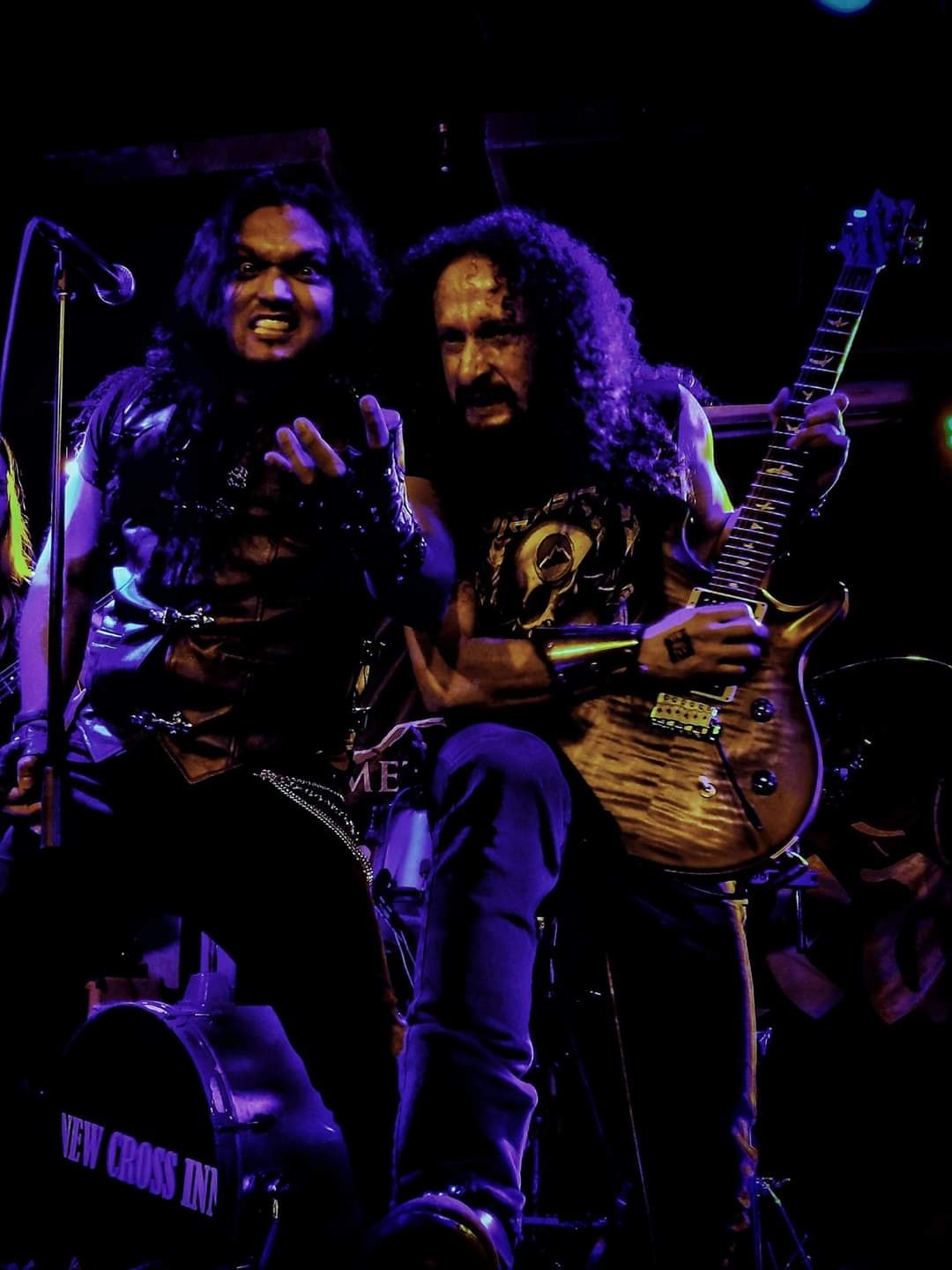 Which attributes, do you think, that a new Heavy Metal Band should have in order to gain identity and be unique?
David - Many believe everything's done before but there are so many musical tools to add your own twist to an old chord progression or riff. Heck I have ripped off many riffs but not even my bandmates find out because I changed something like the tonality (pitch), tempo (speed), what it does and when it happens in a song (intro, verse, chorus, solo) just to name a few tools.
Matt - I believe music must come first. Too many bands try to stand out with things that are not connected to the music they make. I get the idea, but too often music gets pushed aside because of it.
Do you believe that Bandcamp and other Digital Platforms help the new Heavy Metal Bands? Which, do you think, is the ideal way for a Band to promote its work?
JR - We have done independent releases, crowdfunding, a label release, bandcamp only and online digital distribution and there are pros and cons for all of them; but essentially the right option isn't a one-size-fits-all approach. It depends of the stage you are in career wise, the size of your fanbase and the quality of the connection with your fans, and over the course of a band's lifespan like we have done, you will have to chop and change as the industry evolves or devolves as the case may be. We don't dismiss any option really, and we have been taken for a ride by chancers and crooks in the past promising the world and delivering precisely zero. The ideal way is the way that ensures you will be able to make another record again. There is no point in financially overstretching your resources and mental energy if it means you cannot continue.
David - Self-sustainability is what we look for at any step we take, none of us is rich so even though we know the ideal way to promote ourselves will be going on tour with a legendary band, we don't have £20K or so which is what most of them ask.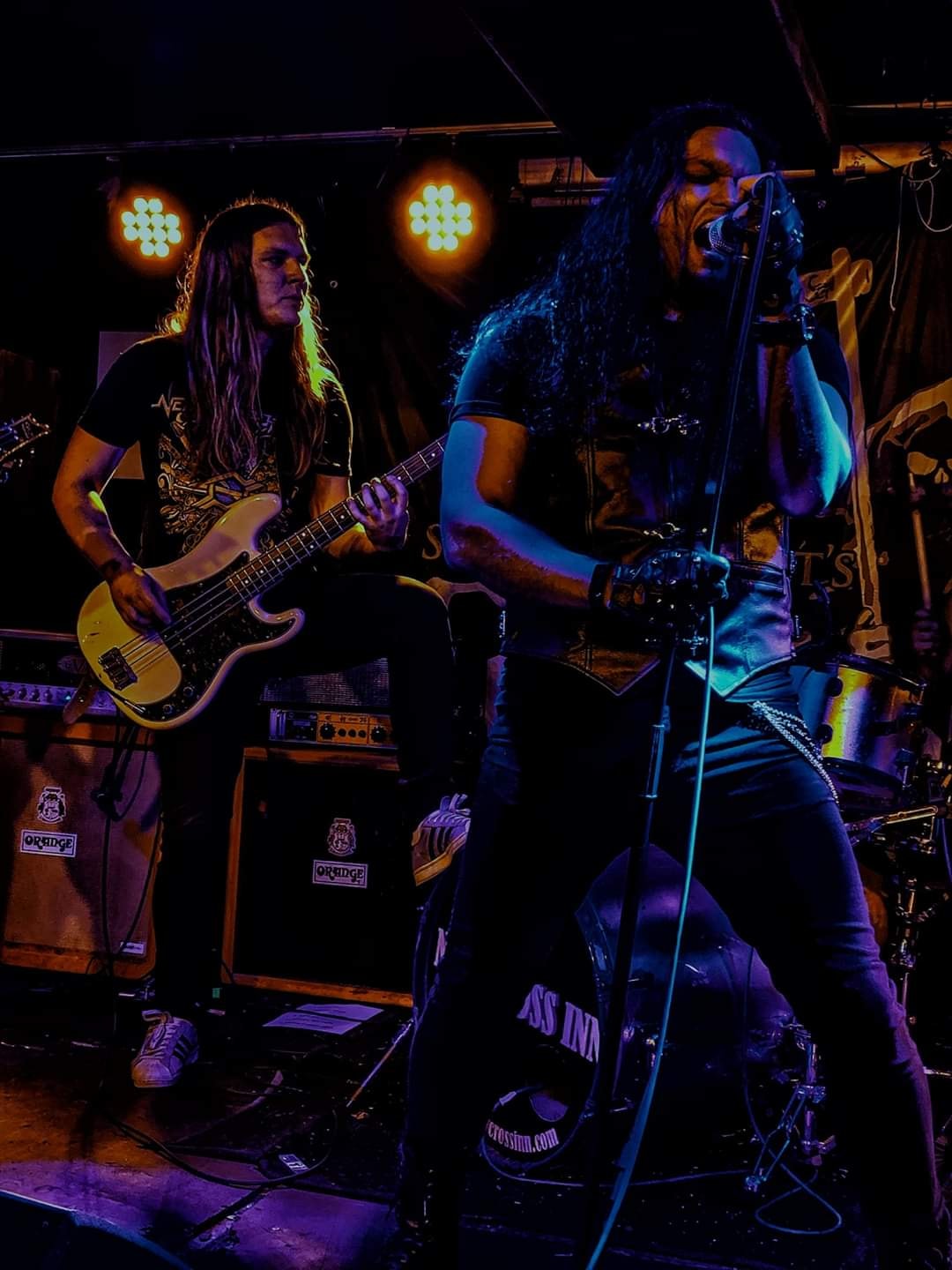 Tell us a few things about the New Underground Heavy Metal Scene in the UK (Bands, Fanzines, Webzines, Metal Clubs etc.)
JR - Actually the label that released our second album Second Sight has a roster of newer bands with a few that are really excellent, and we've shared a stage with them a few times over the years. Unfortunately with the lockdown hitting venues very hard financially there are fewer and fewer places to play in the UK. We usually play and rehearse in Camden, Kentish Town, Islington and Central London, but of course we've toured throughout England, Wales and Scotland and across Europe.
David - It seems to me that the UK has been struggling even before the pandemic so I'm not sure I wanna see what comes out at the end of this.
Do you know anything about the Hellenic Metal Scene?
JR - We know its crazy out there, the fans are proper metal heads and are up for a good night out. There are some crowds in different countries that sit back and wait to be entertained, I get the impression that like Latin American crowds, if your band is shit the Greek metalheads will heckle you off the stage! No mercy and rightly so. We have a few friends in the Greek metal scene who play in cover bands and we did a mini-UK tour with an incredibly talented band called Wardrum a few years back. It's a crime that Neuronspoiler hasn't YET played Greece, with the help of your readers we need to change that in 2021. Recommendations are much welcomed.
David - I wish I knew more but we have to go there to find out, any takers?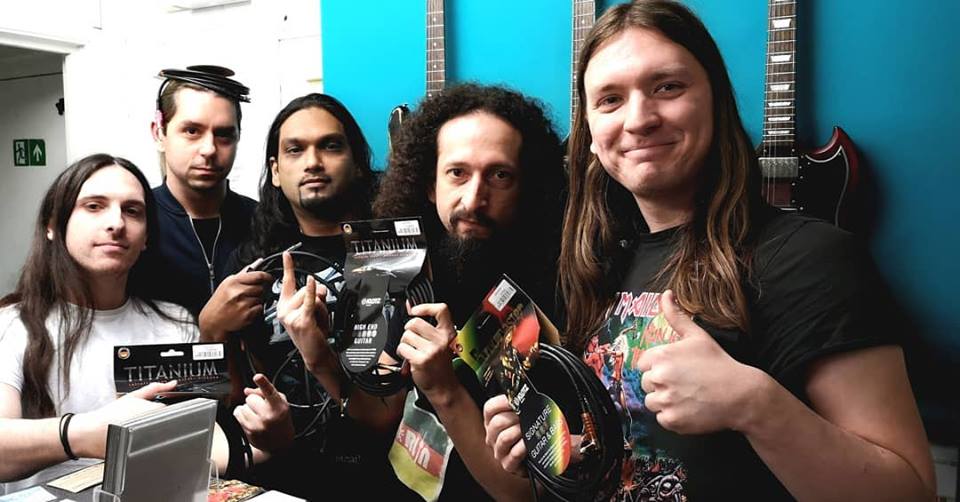 What are your future plans?
JR – Tour like hell in 2021 to make up for lost time. Beyond that, survive, adapt, improve and keep rocking!
David - Take Spoiled for Choice as far as it can possibly reach.
Matt - At this stage we are all waiting for the venues to reopen so we can again do what we do best - live shows. Aside from that, we will definitely continue to make music. There's plenty of creative juice left.
Thank you very much for your time & Keep up the good work! The closure is yours.
David - Thanks to you and we'll see you at a gig one day!
By Steve the Filthy Dog.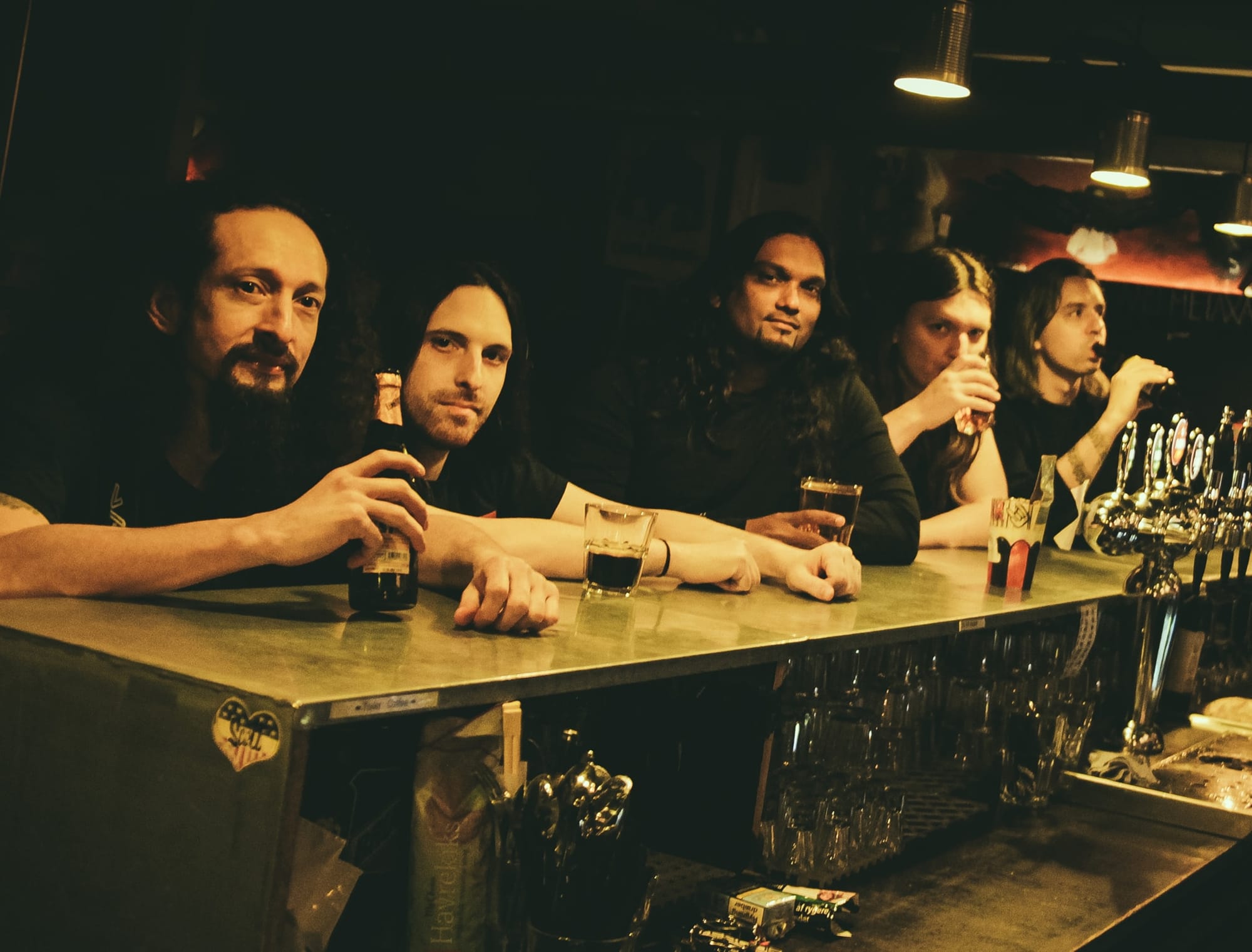 NEURONSPOILER CONTACT:
https://www.facebook.com/Neuronspoiler
https://neuronspoiler.bandcamp.com/