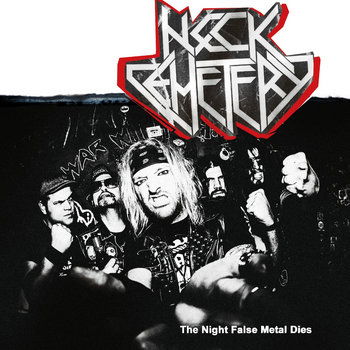 !!!GERMAN HEAVY METAL!!!
We had a conversation with Yorck Segatz (Guitars) & Mad Matt (Bass).Enjoy!
Welcome to the FILTHY DOGS OF METAL Webzine.
Tell us a few things about NECK CEMETERY (Members, Starting Year etc).
Matt: I joined in early 2019 right at the time when the demo was almost finished.
Yorck: Boris and myself started the band in 2017, the final line up got together about one and a half year later.
You are going to release your new album ''Born in a Coffin''. Tell us a few things about this project.
Matt: We had a written a bunch of songs that we tested on stage and that was what we recorded. We luckily found a great producer in Martin Buchwalter, who really captured the sound we wanted
Yorck: Most of the songs were written in the rehearsal room, we did not do any serious pre-production and got in the studio after playing the material live for a while. The outcome was a very spontaneous record. We chose Martin Buchwalter, because he worked with Black Sheriff before, so Boris (rhythm guitar) and Lukas (drums) knew him from before. He did a tremendous job.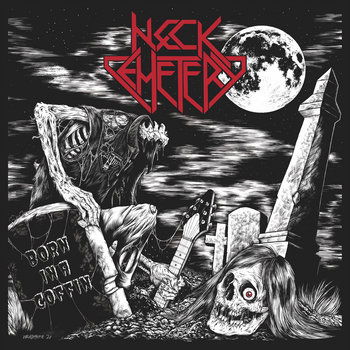 Label or DIY and why?
Matt: We send out our finished album to a few labels and Reaper Entertainment offered us a deal, so we took the chance.
Yorck: We started off as a DIY band and released the demo tape ourselves, but DIY can only get you so far. It's much easier to focus on the music when you have a label taking care of the boring stuff in the background :D As long as the label supports your own vision and does not force a shitty image on your band, I don't see it as a sell-out to sign a deal! Reaper Entertainment are doing a great job for us and took the band as it is, so we are happy to be on their roster now.
Do you prefer Vinyl, Tape, CD or Digital Format and why is that?
Matt: Vinyl or tape is always best.
Yorck: I prefer to own a physical copy, doesn't matter if it's tape, CD or vinyl, I collect all formats. But I have to admit that mp3 has the some advantages, as my car only supports USB/SD-card :D I also try to get a digital version of all my vinyls, as some of them are in bad shape after all these years and it gets more expensive every year when it comes to first press LP's, which of course is the only legit way to own the classics :D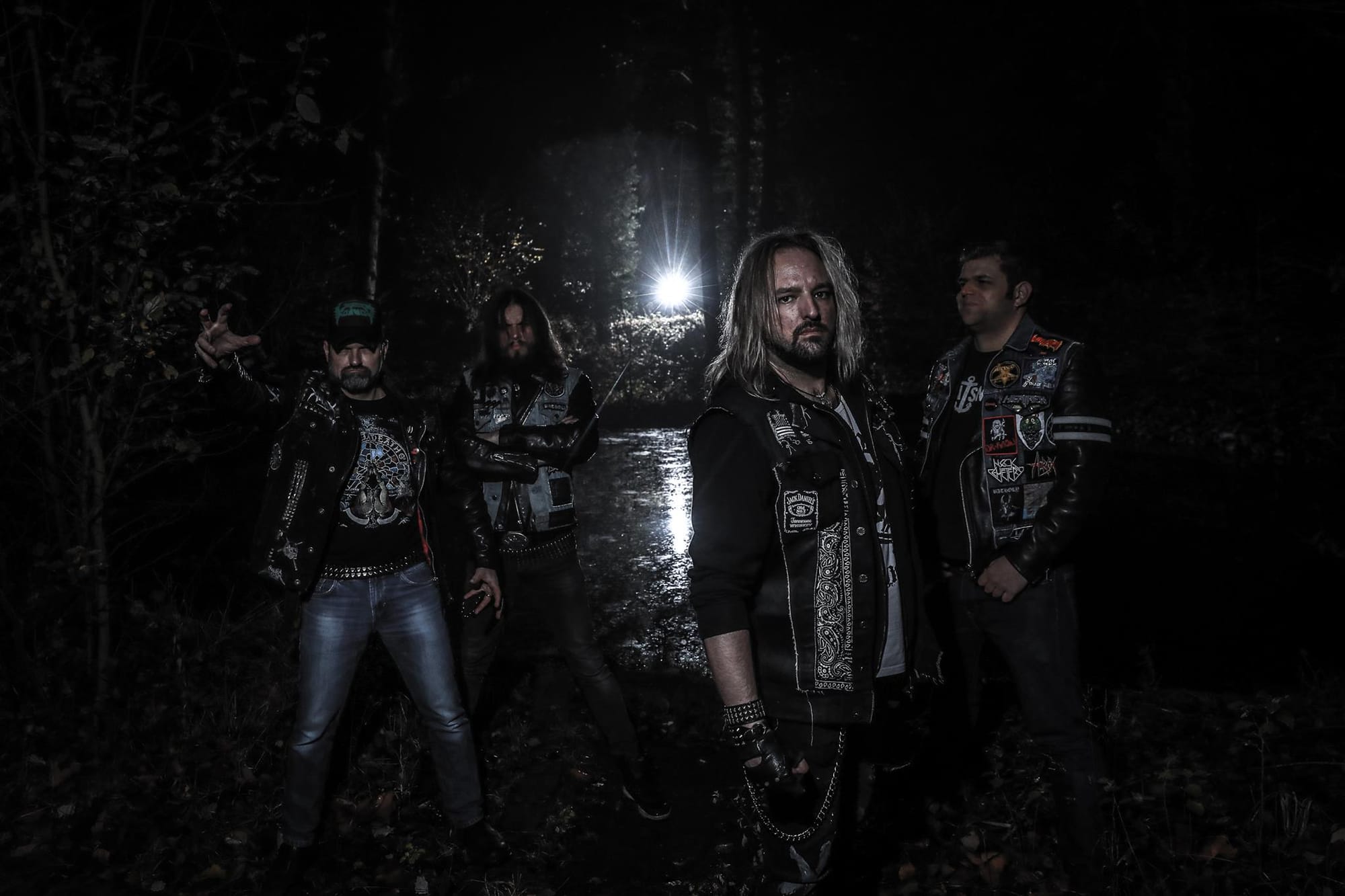 Your music style is Heavy Metal. Which are your main influences (Favourite Artists / Bands etc.)
Matt: Black Sabbath, Grand Magus, Visigoth. But if you ask me next week, you might get a different answer.
Yorck: Regarding NC, it's classic bands like Manowar, Omen, Running Wild or Grave Digger on one hand and recent US stuff like Eternal Champion, Savage Master, Pharaoh etc. on the other. Oh, and the mighty Grand Magus, of course ;)
Which things, do you think, a Band should sacrifice in order to succeed? Have you ever sacrificed anything in your life for a better future of your Band?
Matt: You have to "sacrifice" a lot of money for sure. And if you prefer sitting in front of a TV with your girlfriend instead of spending the evenings in the rehearsal room or the weekends on tour, a band might not be the right thing for you.
Yorck: The question any musician has to ask: How do I define success for myself? If you want to make to the top in terms of headlining shows and record sales, than you will have to sacrifice a huge chunk of your social and professional life for sure. If you are fine with some decent club shows, you won't have to give up that much of your personal life.I myself gave up economic security by deciding to work as a freelancer.
Describe your ideal live show as a performance Band. Have you already experienced that?
Matt: If we are having fun and the audience has fun its a good show. Yes we experienced it.
Yorck: Yes, we had some decent shows so far! The ideal show for me takes place on a stage that's big enough to accommodate five people and our pedalboards :D But most important: no barricades infront! Of course, spilled beers are also a sign of energetic shows…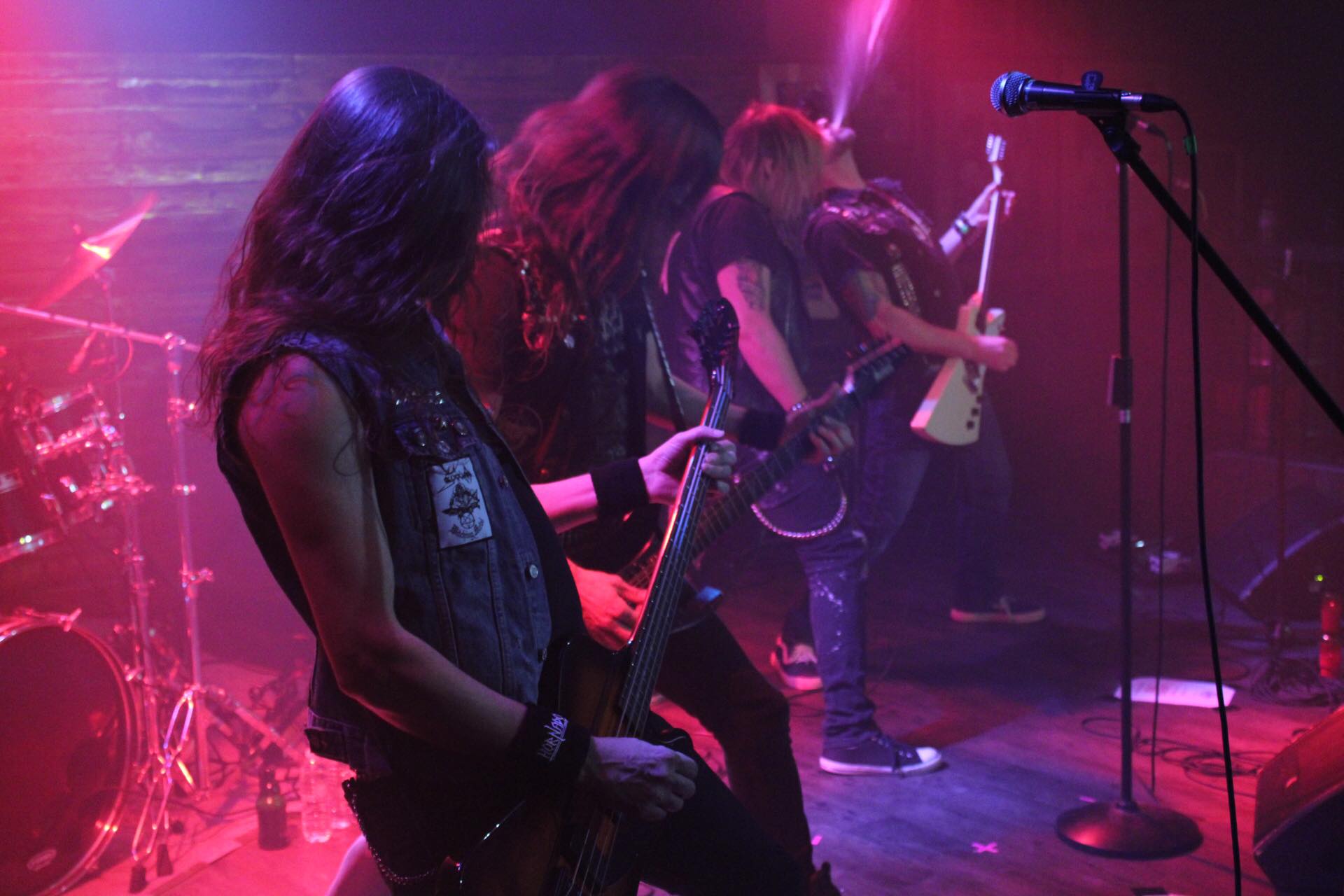 Which attributes, do you think, that a new Heavy Metal Band should have in order to gain identity and be unique?
Matt: Do what you do best, don't follow trends.
Yorck: Nothing to add ;) That's the point! Stay true to yourself in the first place!
Do you believe that Bandcamp and other Digital Platforms help the new Heavy Metal Bands? Which, do you think, is the ideal way for a Band to promote its work?
Matt: Bandcamp is a great tool for bands to get their music out there and make a bit of money.Promotion wise a good mixture between social media and more traditional media like fanzines works best.But of course the best promotion are good live shows.
Yorck: Well, in my opinion it somehow helps the smaller bands, but it also creates a surplus of music. Due to the sheer amount of bands out there, some gems will remain undiscovered for sure… This has already been the case back when myspace started, but now it has become even more of an issue. Once you have gained a fan base, though, it' nonetheless a great tool to get your music out and sell merchandise online.Regarding the second question, I agree with Matt: It all comes down to a combination of playing live, online and traditional promotion.
Tell us a few things about the New Underground Metal Scene in Germany (Bands, Fanzines, Web zines, Metal Clubs etc.)
Matt: There are a ton of underground Metal Bands in Germany and also there were a lot of Festivals and Clubs. But due to Covid 19 some of the Clubs and Festivals might not survive.
Yorck: At the moment we have a vital scene in all directions, be it bands, small labels, clubs, record stores or fanzines. I hope most of the clubs will make it through the crisis, though.Whenever you come to the Ruhrpott (Ruhr Area), pay a visit to Yeah! Records in Essen and grab a beer at Helvete Metal Club in Oberhausen!Some fanzine recommendations would be Bestial Desecration, Ancient Spirit Terror and Iron Hammer, all written in English.
Do you know anything about the Hellenic Metal Scene?
Matt: Not much to be honest. Of course I have heard of ''Up the Hammers Festival" and I hope to play there someday.
Yorck: Well, I mostly know about the extreme bands such as Varathron, Zemial, (early!!!) Rotting Christ, Necromantia etc., and of course Suicidal Angels (hail to Angelos!), but classic Heavy Metal not so much. As Matt mentioned above, ''Up the Hammers Festival" would be cool to play (or at least visit)!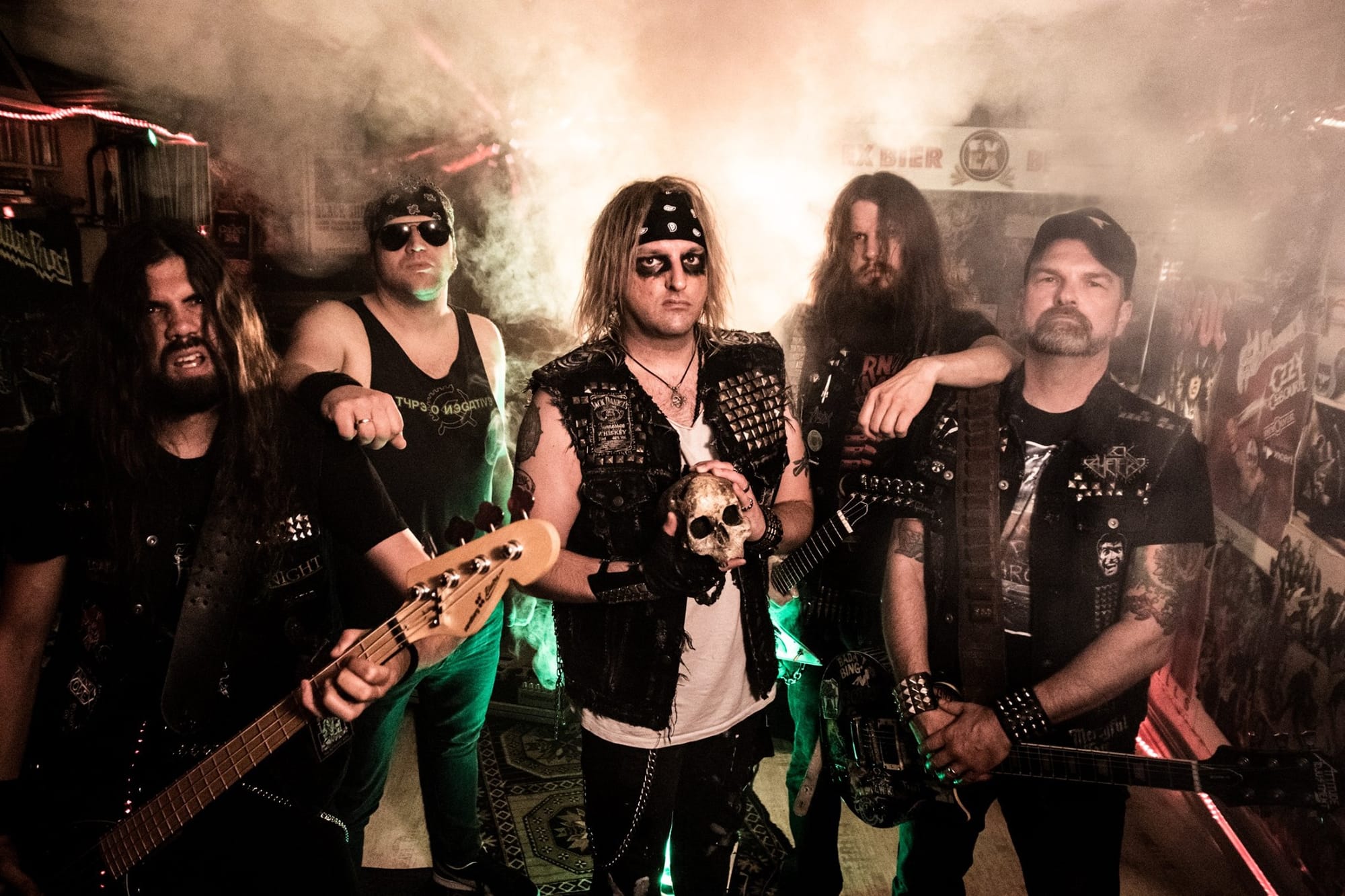 What are your future plans?
Matt: We are releasing our album ''Born in a Coffin" in October. And we are hoping that we can get back on stage as soon as possible.
Yorck: In the meantime we are busy with the follow up to ''Born in a Coffin", which will hopefully be released next year around Autumn.
Thank you very much for your time & Keep up the good work! The closure is yours.
Matt:Thanks for the interview. Keep the metal flame alive!
Yorck: Thanks for the interview. We hope to make it to Greece for the first time by next year and meet the Hellenic Maniacs! I'll close with the only Greek word I know: Malaka! :D
By Steve the Filthy Dog.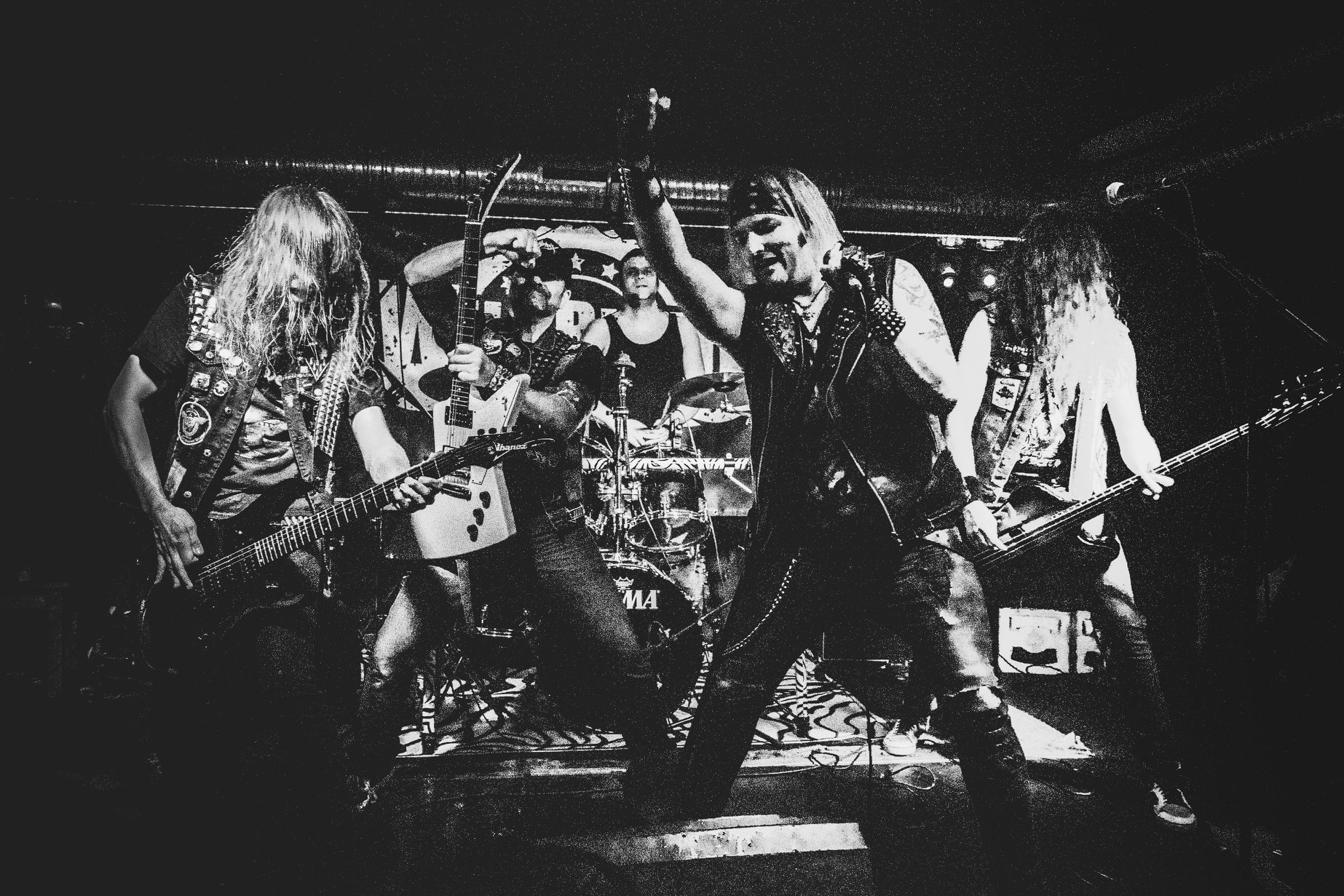 NECK CEMETERY CONTACT:
https://neckcemetery.bandcamp.com/
https://www.facebook.com/neckcemetery/