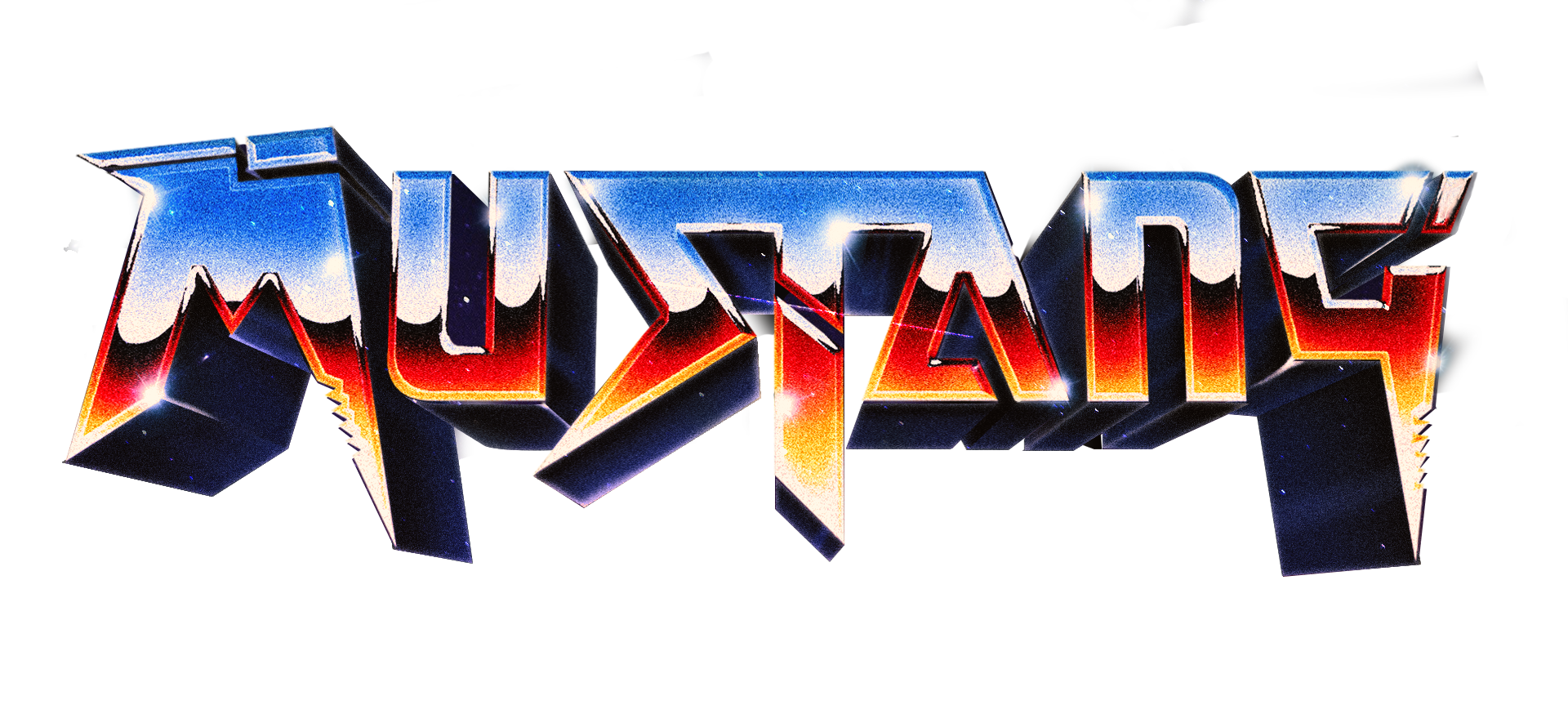 !!!OLD SCHOOL HEAVY METAL FROM INDIA!!!
Welcome to the FILTHY DOGS OF METAL Webzine.
Tell us a few things about MUSTANG (Members, Starting Year etc).
Well MUSTANG is an ol' school traditional heavy metal band hailing from - Kolkata, India. The foundation of MUSTANG was formed in 2015 but things finally started to fall into places in the year of 2018.
At first MUSTANG was a four piece band.
'Piercer' on Vocals,
'Styx' on Guitars ,
'Thunderbastard' on Bass and 'Maniac' on Drums.
The first single " Terror Striker" was released in January 2018 with this line up . Then 'Sorcerer' joined in as a second guitarist and we became a five piece band and we released another single called - "Black Steel" in the August of 2018. After that in the year of 2021 Thunderbastard left the band to pursue his academic career and 'Scorcher' joined the band taking up the axe duties and ' Sorcerer ' shifted to take care of Bass. While composing and recording our debut album - " Beyond Raging Thunder" the line up was-
Vocals - Arijit ' Piercer' Dutta
Guitars - Snehashis 'Styx' Nag
Guitars - Scorcher
Bass- Soubhik 'Sorcerer' Mondal
Drums - Anoubhav 'Maniac' Bhaduri .
Later on Sorcerer left the band cause he moved to a different city and Saswata 'Impaler' Sinha joined in a very short notice and took care of the Bass duties. He also accompanied us on our official music video of - "Children of Thunder".
You are going to release your new album'' Beyond Raging Thunder''. Tell us a few things about this project.
Okay so now it is going to be a very emotional and personal question for all of us hahaha..
"Beyond Raging Thunder" is our debut full length album and i guess you can understand what a 'debut album' stands for to any artist/band. Years of hardwork, passion and ideas were poured in to make this album. We didn't compromised with anything while crafting this album. We have booked the best recording studio of our city, worked with engineers who have experienced working with bands like - modern day sensation Riot City, Traveler to metal legends like - Sodom, Exumer, Lacuna Coil etc. The soundscape of this album is very vast. It has high velocity lightning fast speed metal bangers to sing along heavy metal anthems. It has classic sounding heavy metal tunes to deeply evocative ballads. So this album has everything a classic heavy metal maniac can dream of. We have pushed ourselves to the extreme limit to give this record the very best treatment it deserves. This album is our first child and we can happily say that it made out of unfathomable love and sheer passion and we hope the audience will enjoy the music and recognise our tireless efforts.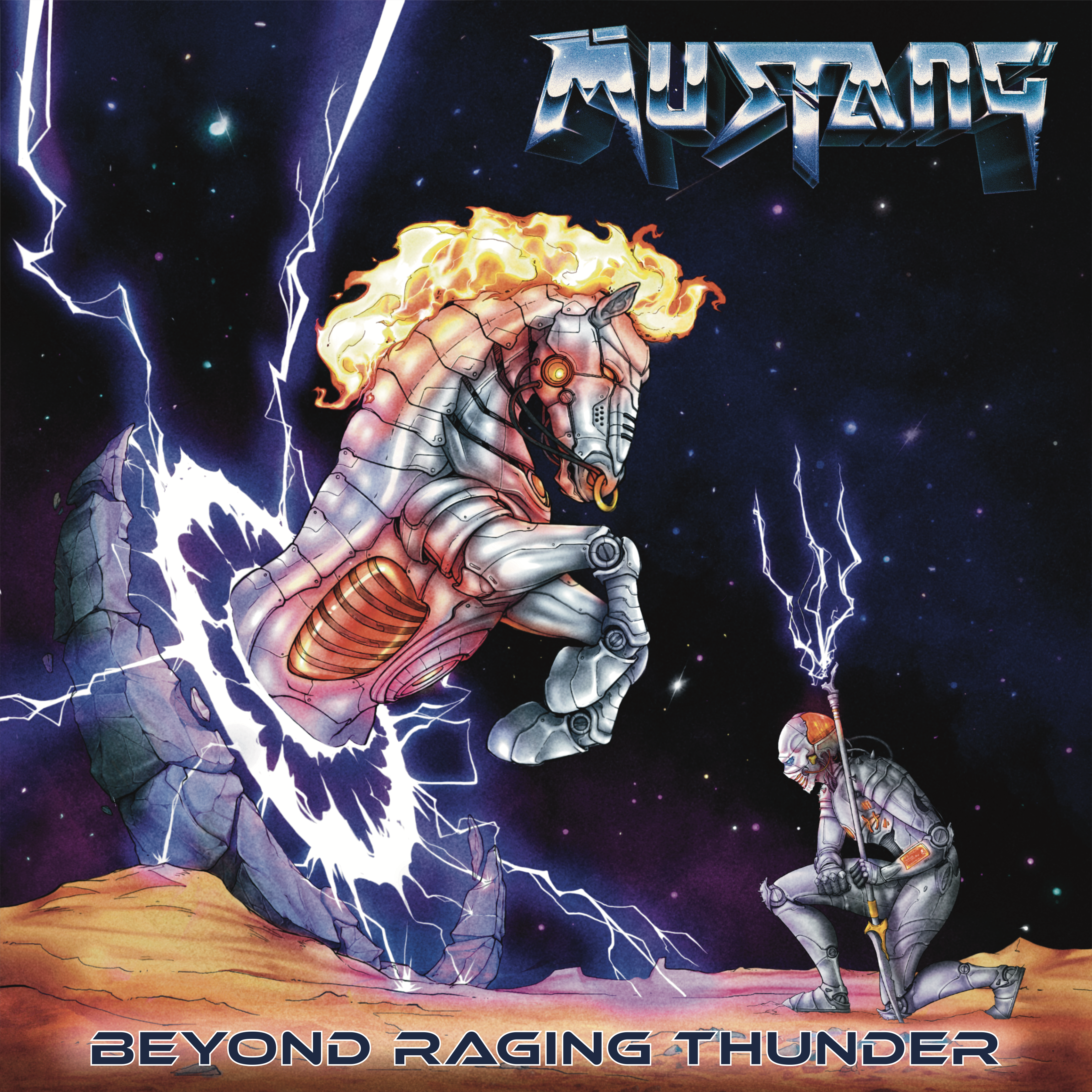 How did your cooperation with Fighter Records occur & what are you prefer most Label or DIY and why?
We have mailed our EPK to Fighter Records and I remember, Dave Rotten (the head of Fighter Records) replied to our mail very soon and his excitement can be seen clearly through his mail. He liked our album and offered us a contract deal on the spot. We also agreed to the proposal and signed the deal and it's looking good so far. Dave is a very professional and focused guy he knows what he wants and we also have our vision very clear from the beginning so it's a great experience working with him altogether. We always prefer Label for some reason. Though nowadays a band can release their music totally on their own with the help of social media and spread it every parts of the world but we still prefer the old school ways of releasing it you can say.
Do you prefer Vinyl, Tape, CD or Digital Format and why is that?
We are pretty much old school guys not only in terms of musical taste but in every way. So naturally we prefer the physical formats of music more. But to cope up with the modern world and technology we have also embraced the digital version of music release too , since it's very mobile and easy to access.
Your music style is Heavy/Speed Metal. Which are your main influences (Favourite Artists / Bands etc.)
Well we derive our musical influences from so many bands. I (Piercer) love 70's - early 80's era and complete sucker for bands like Uriah Heep, early Judas Priest, early Scorpions (Uli Roth era). Along with that there are so many bands that has influenced us very strongly. Bands like - Mercyful Fate, Agent Steel, Crimson Glory, Manilla Road to name a few. We all just fuckin' love ol' school heavy metal and classic stuffs man.
Which things do you think a band should sacrifice in order to succeed? Have you ever sacrificed anything in your life for a better future for your band?
It depends from person to person actually. I don't know what to sacrifice in order to get success but i definitely know you have to be very focused, well organised, clear about your vision and should possess an attitude of no matter what happens, I will never surrender.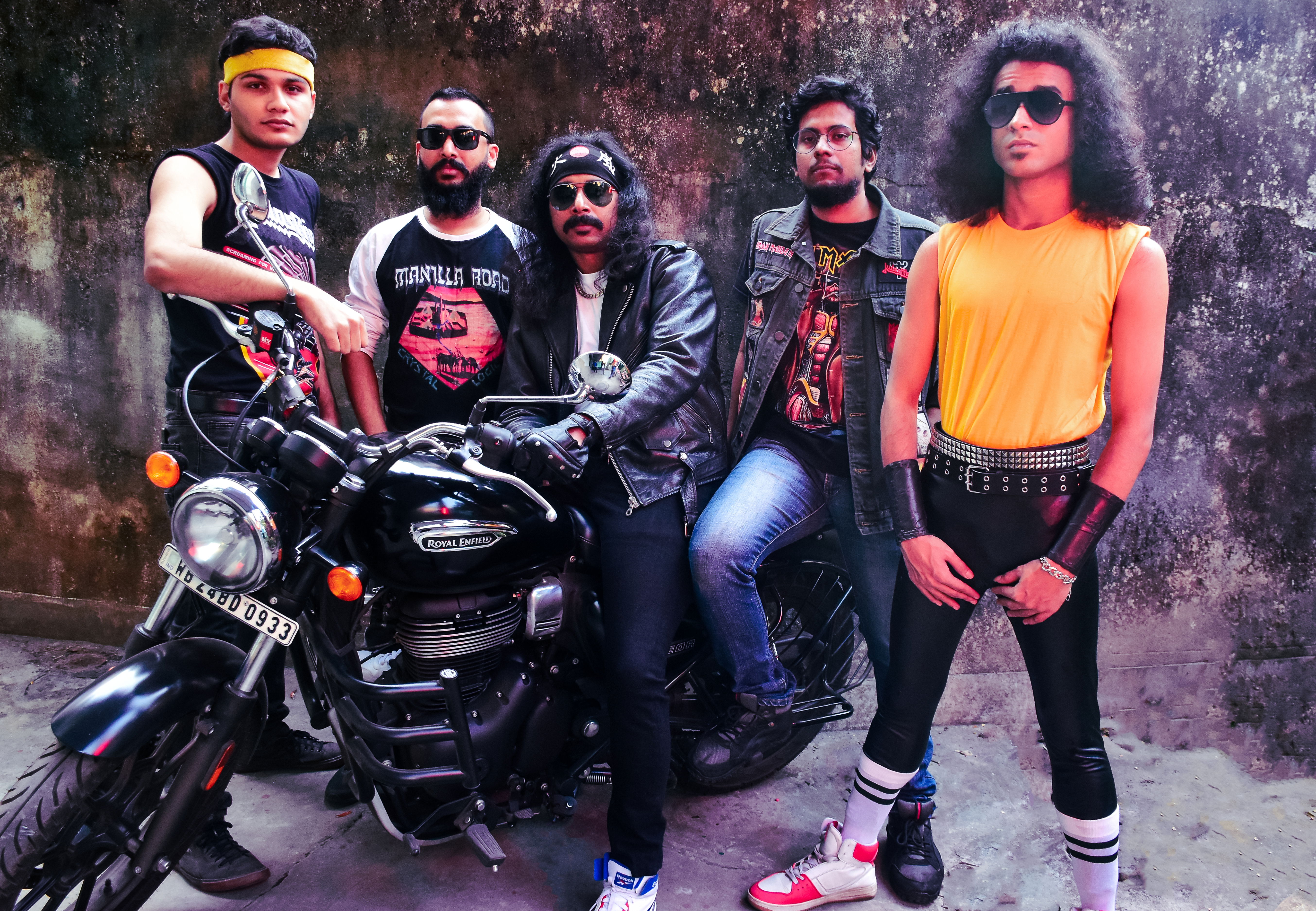 Describe your ideal live show as a performance band. Have you already experienced that?
Yeah we first went live in 2018 after we released our very first single - " Terror Striker". A live show is a two way communication between the band and the audiences and fortunately till now we have performed before some of the best audiences we could ever think of in our country and outside of our country. They always embraced us with love, cheered for us and we are very happy to entertain them, to give them a good time.
What attributes do you think that a new Heavy Metal Band should have in order to gain identity and be unique?
Again there is no rocket science behind this. You gotta be true to yourself. Don't do things to please others, don't follow the trends that's where you lose your originality. Follow your heart and add some style into it. As the great writer Bukowski once said - " Style is the answer to everything".
Do you believe that Digital Platforms help the new Heavy Metal Bands? Which, do you think, is the ideal way for a band to promote its work?
Of course it does. In today's technology driven world digital platform is an integral part for artists to promote their music. You can reach millions of people in one go with the help of this platforms. You gotta maintain a good public relations and have to stay up to date about what is happening around the world. Use social media to your advantages and not for indulging in unproductive activities.
Do you see any differences between the Indian Metal Market & the EU Metal Market (Labels, Bands, Fans etc)?
Of course it's a hell and heaven difference between Indian metal market and EU metal market. The overall metal scene, activity, festivals, small gigs, promoters, bands , labels, fans everything is way more bigger than Indian metal market. Europe's history of rock and metal music goes a long way back in time so people over there are very much into it. But in India sadly this is not the scenario. Bollywood music is still the most popular music in our country but things are changing for good and the PASSION and LOVE for this heavy form of music stays same in both parts of the world.
Do you know anything about the Hellenic Metal Scene?
Oh man I am freakin' love Hellenic bands. Spitfire is my favourite from them. I still remember when I heard their album - "First Attack" I was just blown away. That's my kinda heavy metal dude haha. Also i fucking love - Rust and Northwind. 'Metal From Hellas' played a very significant role in my life's heavy metal adventure.I have always admired and respect Greek metal bands and community . It has some purest heavy metal scene in all across the Europe. I always dream of performing in Greece with MUSTANG. I saw how people went crazy and embrace the bands there. I have watched videos of legendary bands like- Crimson Glory, Manilla Road, Cirith Ungol, Iced Earth, Warlord, Manowar etc. performing in Greece and I can surely say there is something very different in the air of Greece. It's a land of warriors and land of METAL too. My salute to all the legions of the HELLENIC METAL SCENE. Currently my favourite new bands from Hellenic scene are- Sacred Outcry, Triumpher. Excellent bands. I like Dexter Ward too. I would also love to come down and play in the mighty "Up The Hammer" if we get the chance someday. Manolis is doing a spectacular job by putting up this festival every year and bringing so many underground bands from all across the world to play there.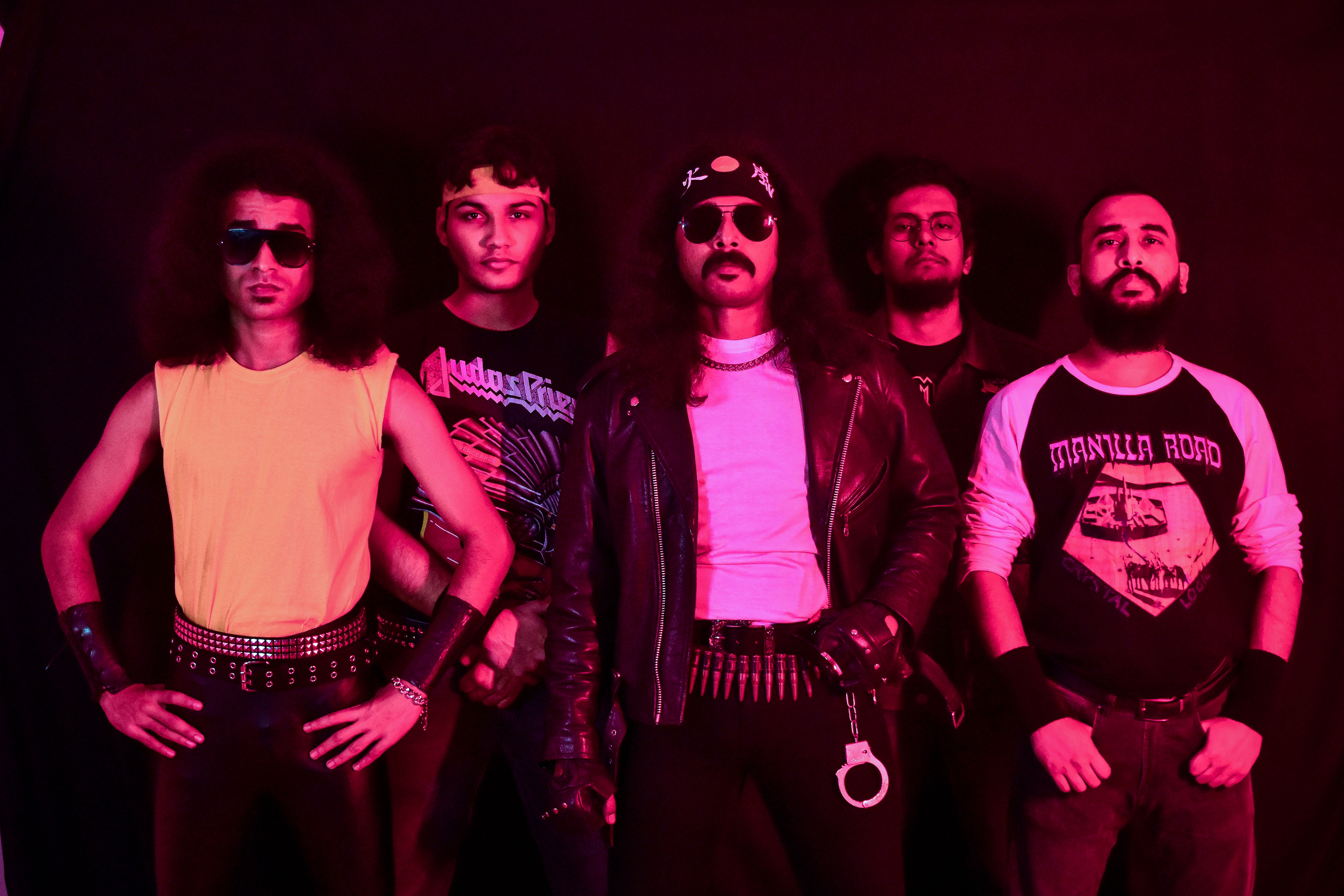 The last 3 years, worldwide in the world, we have faced many dark, strange & new situations in our everyday life (covid, lock-down etc.) Did all of this affect you positively or negatively?
Well I believe in one thing, which is both good and the bad times are not going to stay forever and one must know how to make most out of it. That's the secret. These dark times helped me to focus on myself , writing songs and lyrics, learn new things and enriching myself with knowledge and wisdom. Though it snatched two years from our lives but it also taught us so many things . Things we have never paid heed before, if you know what i mean.
What are your future plans?
Right now our album is releasing worldwide on 7th September 2023 and I hope that people will like our music. We can confidently say that if someone listens to the full album he/she can see the passion and hardwork behind every song. It's not like we wrote a song for the sake of writing it. So wish us best for release and hope the album gets the attention and recognition it truly deserves. After the release we have plans of promoting the album by doing live shows and if the ancient God's of Metal wants then you might catch us performing in your backyard someday or in some festival in Europe hahah.
Thank you very much for your time & keep up the good work! The closure is yours.
It's been a pleasure to do this fun session with you guys. I wish FILTHY DOGS OF METAL all the very best for their future adventures. Thank you for giving us this opportunity to express ourselves. I have already ended up writing "The Iliad" above so don't want to make it more lengthy. You only get one lifetime so do something which can be remembered after you leave this earth. Don't be afraid of dreaming big , have faith, fight a good fight and NEVER SURRENDER. 🤘
By Steve the Filthy Dog.
MUSTANG CONTACT:
https://www.facebook.com/mustangindia666
https://www.instagram.com/mustangfury_india/
https://mustangindia.bandcamp.com/album/beyond-raging-thunder