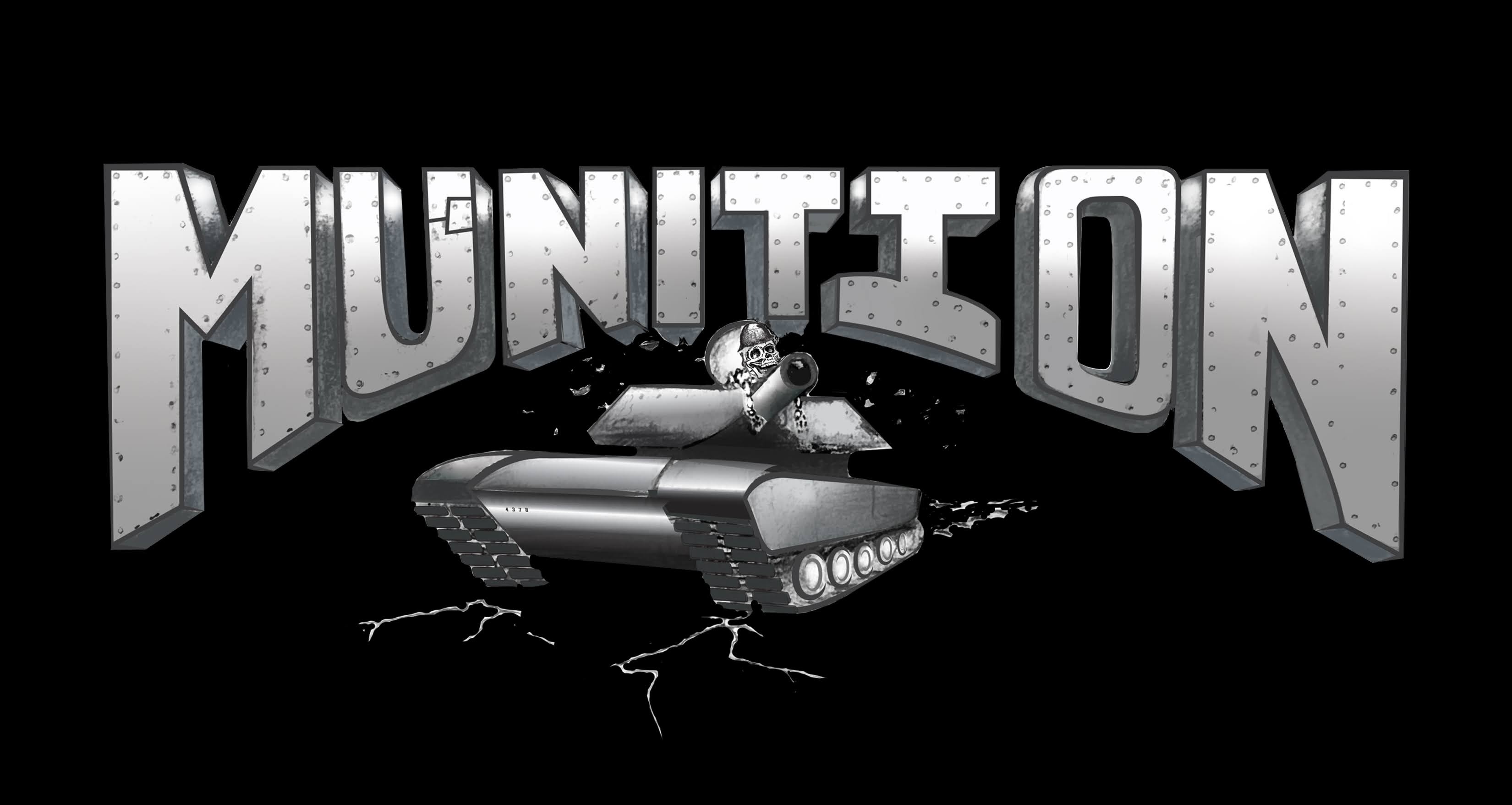 !!!HEAVY METAL FROM THE USA!!!
Welcome to the FILTHY DOGS OF METAL Webzine.
Tell us a few things about MUNITION (Members, Starting Year etc).
Munition is Syl (pronounced "sill") Smith on Vocals, Casey Tremont on Lead Guitar, George Sizos on Lead Guitar, Jorey Guillermo on Bass, and Dash on Drums. The band was founded in December of 2019 from the ashes of a band that Casey and Jorey started back in 2011 that Dash and George joined at various points over the years. Syl joined the party right as we were putting it together and the rest is history yet to be made.
You have recently released your album ''Visions''. What is the feedback from your audience as well as from the press?
The feedback has been overwhelmingly positive from both the press and the audience. Some people even react almost incredulously when they hear the songs, not believing that this quintet of jagoffs from Chicago can write a decent song or two, haha. One thing that is also pleasantly peculiar is that a lot of people that are not big into metal or even rock music, seem to genuinely enjoy the songs on the album. That to us shows the strong potential for crossover, which is very important for the depth and longevity of any band's career. All of this positive feedback we are extremely grateful for, as we have spent so much time and energy in honing our skills and the cliché notion of paying our dues, that to receive almost nothing but positive feedback has made all the years of frustration and struggle start to feel more than worth it.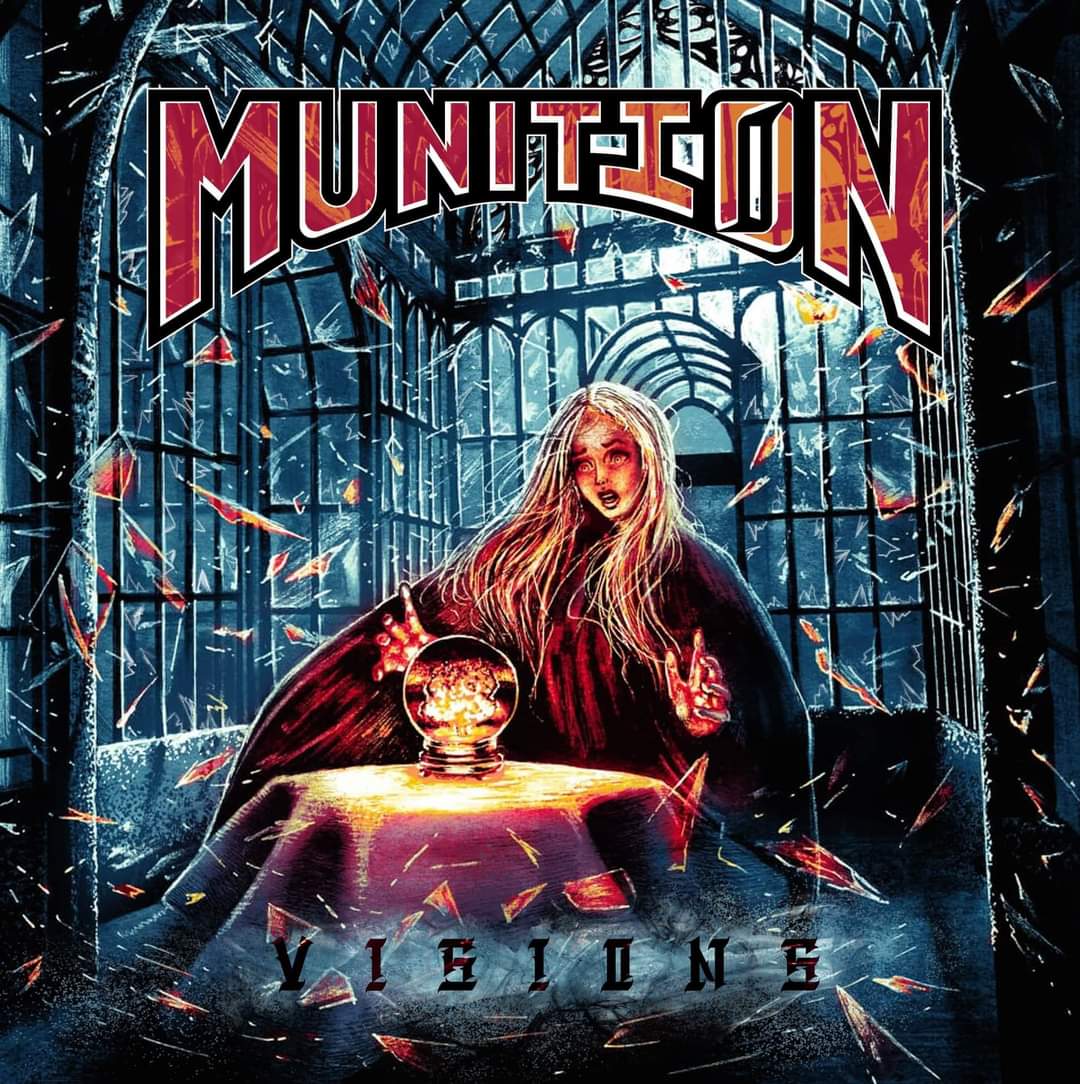 Label or DIY and why?
One can precede the other. DIY until a label is practical. We recorded the album on our own at our practice spot, so DIY is always smart when it's viable. If we sign with a label with legitimate connections to serious, prolific management, worldwide distribution, and tour support, then it would be foolish not to pull the trigger. Of course, nothing would happen until all the spaces between the lines are read thoroughly, multiple times over. But, until then, we just have to push on on our own and try to get our music in the ears of, and our live show in front of the eyes of as many people as we can.
Do you prefer Vinyl, Tape, CD or Digital Format and why is that?
Vinyl has superior quality. In a perfect world, for the perfect listening conditions, we would all have 10,000 records, the state of the art stereo system/turntable, and the best speakers money could buy in a perfectly acoustically balanced listening room. That being said, we live in the digital age, and that's just the game you have to play. CD's are the perfect median between analog and digital, but unfortunately they're being phased out. At the end of the day, a good song is a good song, and whichever way people are going to listen to it, as long as they do, that's all that matters.
Your music style is Heavy Metal. Which are your main influences? (Favourite Artists/Bands)
We all listen to and love exactly what one would think a group of guys that play the kind of music we do would like. But, the bottom line is that our main influence is just music in general. Between the five of us, we virtually enjoy most forms of music, from classical music to death metal, ethnic folk music to video game scores, classic rock to early 20th century music from the 20's, 30's, and 40's. Any musician worth their salt can take influence from everything and anything and apply it to the music they create.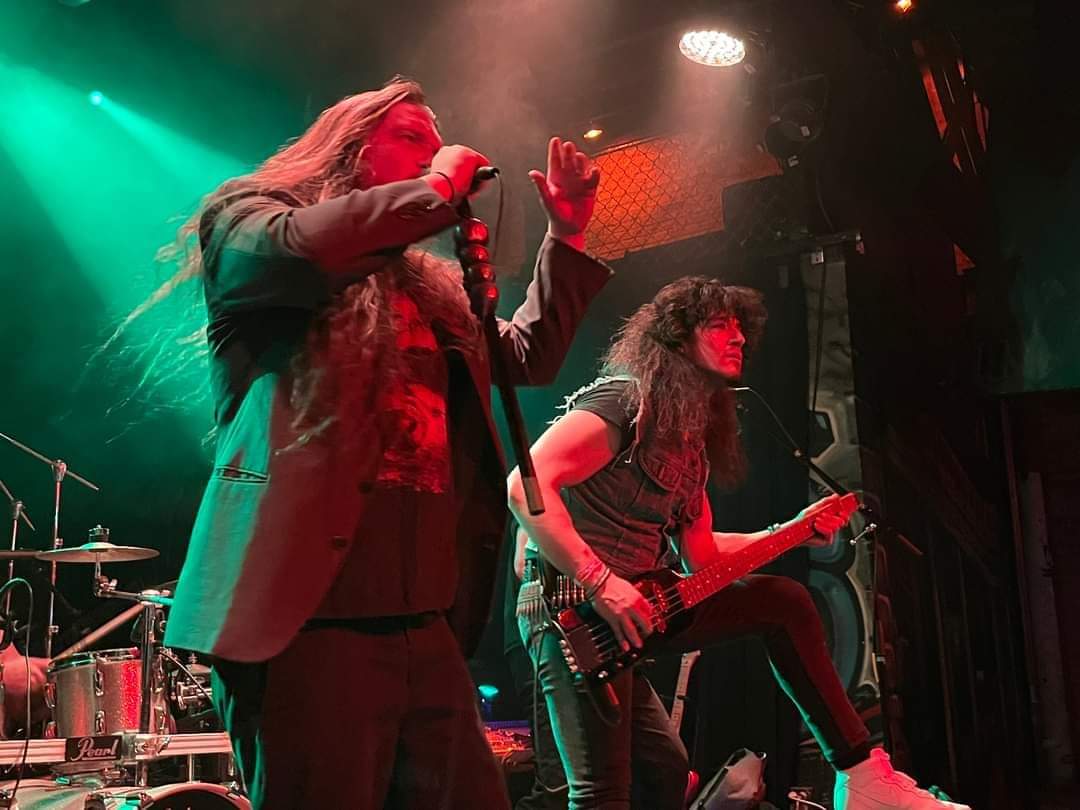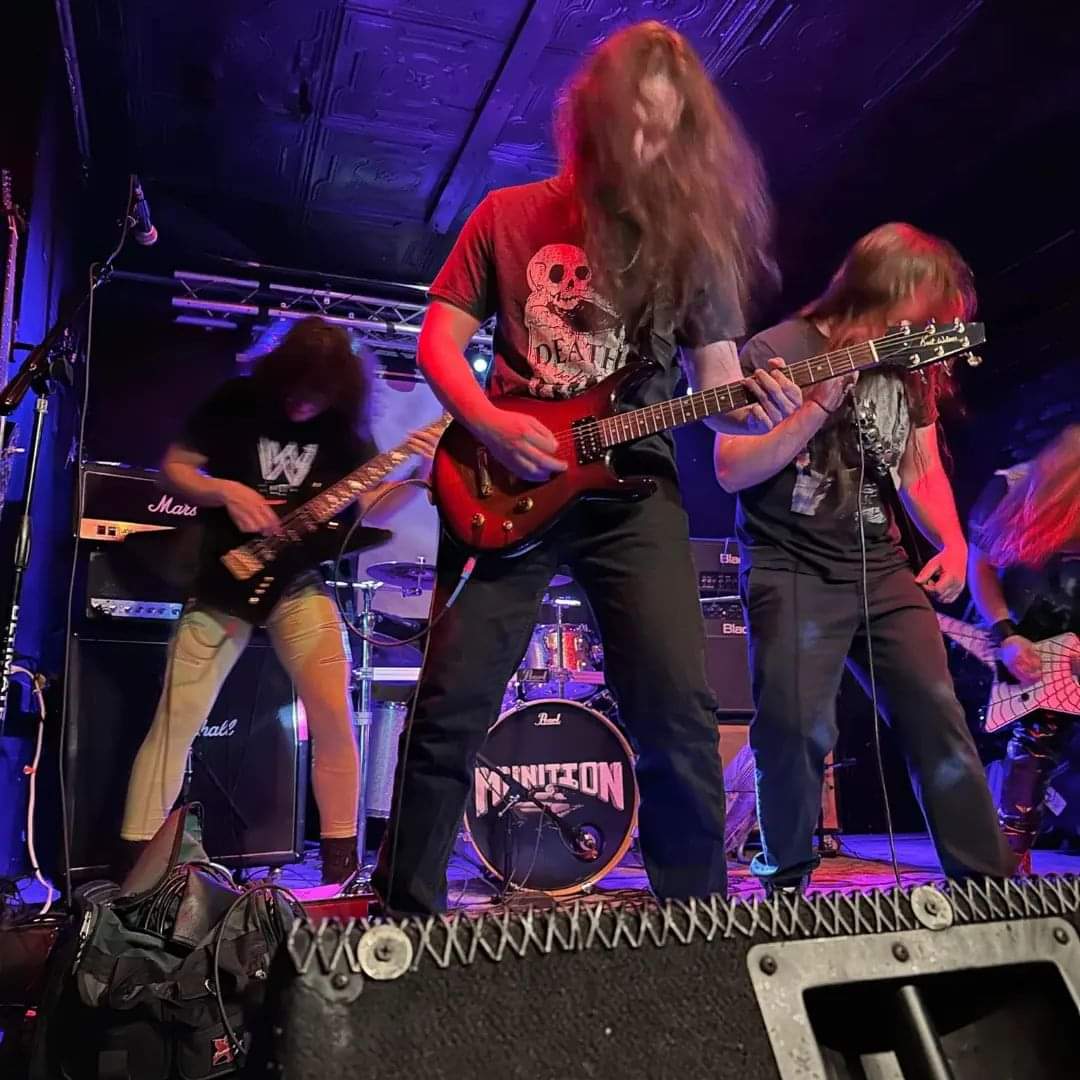 Which things do you think a Band should sacrifice in order to succeed? Have you ever sacrificed anything in your life for a better future for your Band?
Every case is different and it depends on one's perspective. On one hand, to be a successful artist, you have to sacrifice much of your downtime. All 5 of us have sacrificed that and plenty else to some extent since we started our individual musical journeys. A vast part of that time was spent honing our skills which takes time, patience, and vehement dedication. We also have spent a lot of time and effort on the aspects of being in a band that aren't just the writing, recording, performing, and touring. It's not for the faint of heart. However, on the other hand, it may not be considered a sacrifice at when it comes down to it. When the time is well spent and you're striving for something, it's just part of your everyday life. Also, the majority of the people in our lives support what we do and that in itself makes doing what we do that much easier on us. Music has been a part of most of all of our lives, so it's in our blood to live for it.
Describe your ideal live show as a performance Band. Have you already experienced that?
A massive audience with high energy that is absolutely into what we are doing is anybody's idea of an ideal show. Of course, playing a flawless or close to flawless show makes any musician feel good. And sharing a stage with one's heroes or a current major headlining act is a privilege that we have also been blessed to experience on multiple occasions with the likes of Queensryche, Y&T, Saxon, Warrant, Manilla Road, Unleash The Archers, Traveler and so on and so forth. Even better still, is when you receive immediate acknowledgment from the audience headlining acts. Back in the old band, Casey, Jorey, and Dash had the pleasure of opening for Queensryche. When the show was over they received a standing ovation and Todd LaTorre said that they as a band were something more than most of the other acts he's seen open for them since he joined the band.
We've definitely played for some wild crowds and nothing feels better than having an audience eating out of the palm of your hand while you command the stage in front of them.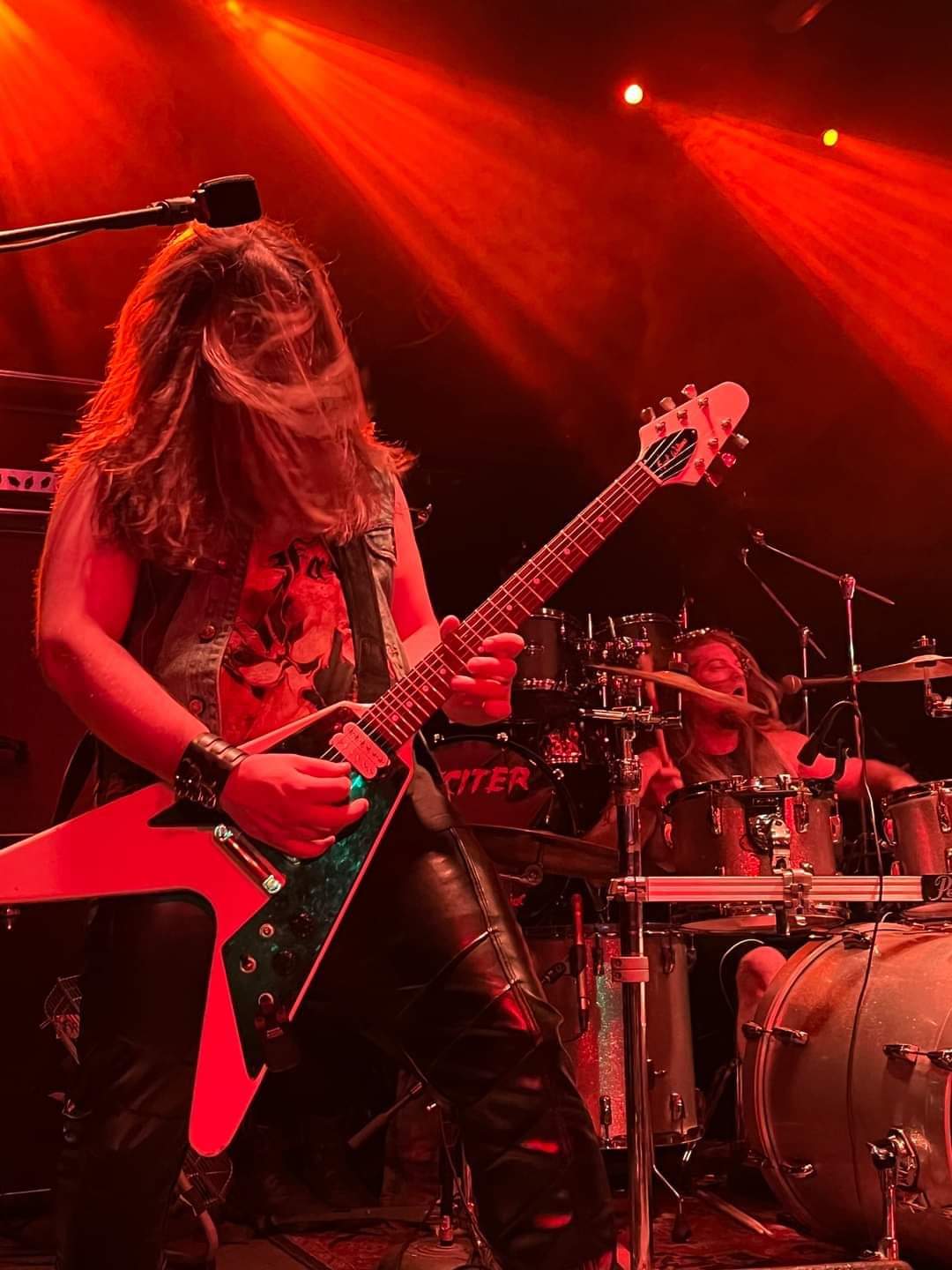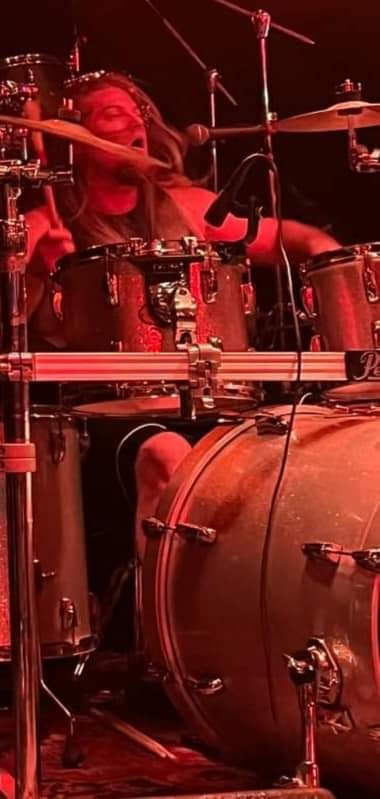 Which attributes, do you think, that a new Heavy Metal Band should have in order to gain identity and be unique?
Play what comes naturally. Don't try to force a style, sound, or anything of that nature. There may only be 12 notes to work with, yet there have been countless different melodies and rhythms since equal temperament was instituted hundreds of years ago. So, there is no excuse not to sound like yourself. Honesty is the best policy. Be yourself as nobody else can be you. And if you're not you, then who are you but lesser version of somebody that already is?
Do you believe that Digital Platforms help the new Heavy Metal Bands? Which, do you think, is the ideal way for a Band to promote its work?
There are pros and cons. To be in the underground metal scene currently is not exactly profitable, so we all still need to work jobs. Lars was right about Napster in the fact that art is almost treated like public domain these days. Most of us are guilty of consuming free media as it is ingrained in the current zeitgeist of society, and some platforms like Spotify perpetuate that in a rather egregious manner. Despite the fact that music or any art is so highly coveted and loved, its hard for artists of any kind to make money when they're not at the top level. On the other hand, platforms like Bandcamp and YouTube, by their design, are a little more tailored to the underground community. It allows for people to find bands that they usually wouldn't hear anywhere else. And those fans usually want to pay the band, sometimes more than is asked, because they enjoy what is offered to such an extent. And these days, its so much easier to reach a world wide audience as well. Its easier to make connections and the online metal community is massive and generally very supportive to those within the scene. Getting songs in TV shows and video games is another way artists can take advantage of the modern era. It's really just a matter of being diligent in navigating the waters, so to speak.
Do you see any differences between the US Metal Market & EU Metal Market (Labels, Bands, Fans etc)?
We feel that metal is more accepted outside of the states in general. The US seems to be the only country that really puts such an emphasis on genre, and that is why styles are hot for 5, 6 years and then they die out. In Europe as well as several other continents, metal never really died because commercialization of music didn't seem to affect artists there the same way it did here. However, touching back on the digital platform topic, shows like Stranger Things with their inclusion of Master of Puppets have shown that the youth and the public in general enjoy certain metal if it's put in front of them. So, that's really what it boils down to. Enough people hearing the right songs, and anything can thrive, generally.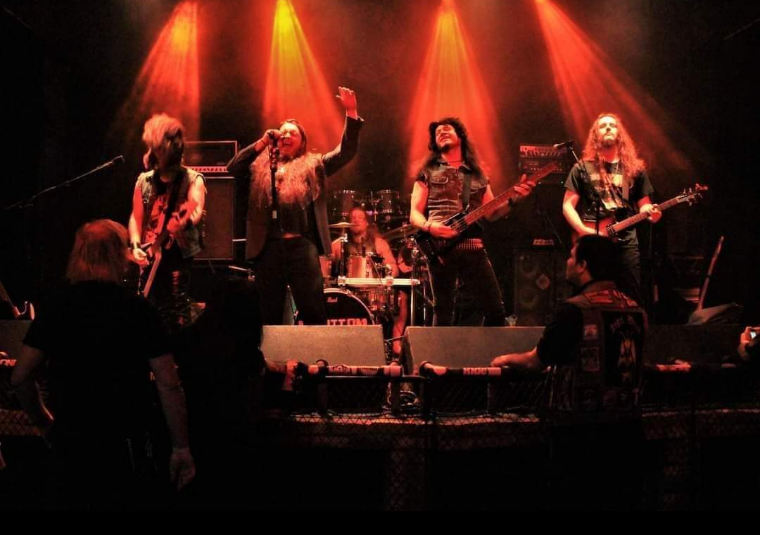 Tell us a few things about the New Underground Metal Scene in Chicago, Illinois (Bands, Fanzines, Webzines, Metal Clubs etc).
In Chicago, there are a lot of punk, thrash, and death metal bands that have taken the scene over. We are really the only real straight forward heavy metal band in the city proper. Fortunately for us, we seem to cross over with the heavy crowd quite nicely. Any time we've shared a bill with bands that are heavier than us, we have no issues winning the crowd over. The metal scene here altogether seems to be growing and I think Covid had a bit to do with it. A lot of people picked up an instrument and those who already did play had a new found respect for the fact that our passion could be taken away from us, so everyone sort of has their pedal to the floor. Chicago has several dedicated venues that cater to rock and metal. Reggie's Rock Club in the South Loop being the main one. And our favorite smaller venue is LiveWire Lounge on the far north side. The one big issue that we face is that a lot of venues, especially in the suburbs or a trendy area like Wrigleyville, seem to cater exclusively to cover bands and don't accept originals as much as they should. And a lot of people don't seem to want to give local, original music a try. That's probably the biggest drawback of the scene here.Also, check out Idol Throne. They're buddies of ours from the greater Chicagoland area, and their music absolutely fucks.
Do you know anything about the Hellenic Metal Scene?
A little bit. George is half Greek and Syl is a connoisseur of the underground. They've listed to Planet of Zeus, Nightstalker, Dope Default, and Villagers of Ioannina City to name a few.
The last 3 years worldwide we have faced many dark, strange & new situations with our everyday life (Covid, lock-down etc). Did all of this affect you positively or negatively?
Covid in 2020 was obviously a terrible time for the world. But for some of us, it was a necessary break from life. A few of us got paid more than our jobs paid, to just sit there and do whatever we wanted so that was awesome. But the best thing that happened was that we had the freedom and time necessary to record our entire record during lock-down. We hadn't announced ourselves as a band yet at the time, so there was no pressure. We were able to take our time, in our practice spot, on our own, and really shape this album into what it became.
What are your future plans?
Keep on writing and recording and play out as often and lucratively as possible. Basically just do what we can to get as many ears and also the right ears on this record as we can and take this project to as far as the natural world will let us. Aim for the stars and land where we land.
Thank you very much for your time & Keep up the good work! The closure is yours.
Please check us out on YouTube and Bandcamp. Also follow us on Instagram and Facebook as well so you can keep up to date on everything Munition related. We know that you'll like what you hear, just give it a listen and you'll see why. Thanks to you for having us, and we'll see ya 'round the way!
By Steve the Filthy Dog.
MUNITION CONTACT:
https://www.facebook.com/MunitionMetal
https://www.instagram.com/munitionusa/
https://munitionusa.bandcamp.com/album/visions