!!!HEAVY METAL FROM FINLAND!!!
We had a conversation with Joel Burner.
Welcome to the FILTHY DOGS OF METAL Webzine.
Tell us a few things about MORTAL SOIL (Members, Starting Year etc).
So we are Mortal Soil, a heavy metal band from Finland. Members of the band are Nick Grave on drums and me handling vocals, guitars, bass and song-writing. Starting year of the band is quite hard to date exactly because the first riffs I've written for the band are 5-6 years old. I still count 2019 as a year that we started because at that time we started recording demos for the songs. So that is the first real step for the band.
You have recently released your single ''Evil Strikes at Midnight''. What is the feedback from your audience as well as from the press?
Feedback has been great! I think it has promoted Mortal Soil really well.I wanted second single to be straight to point and faster song from the album and "Evil Strikes at Midnight" was an obvious choice for that and I'm glad that song was chosen to be single track.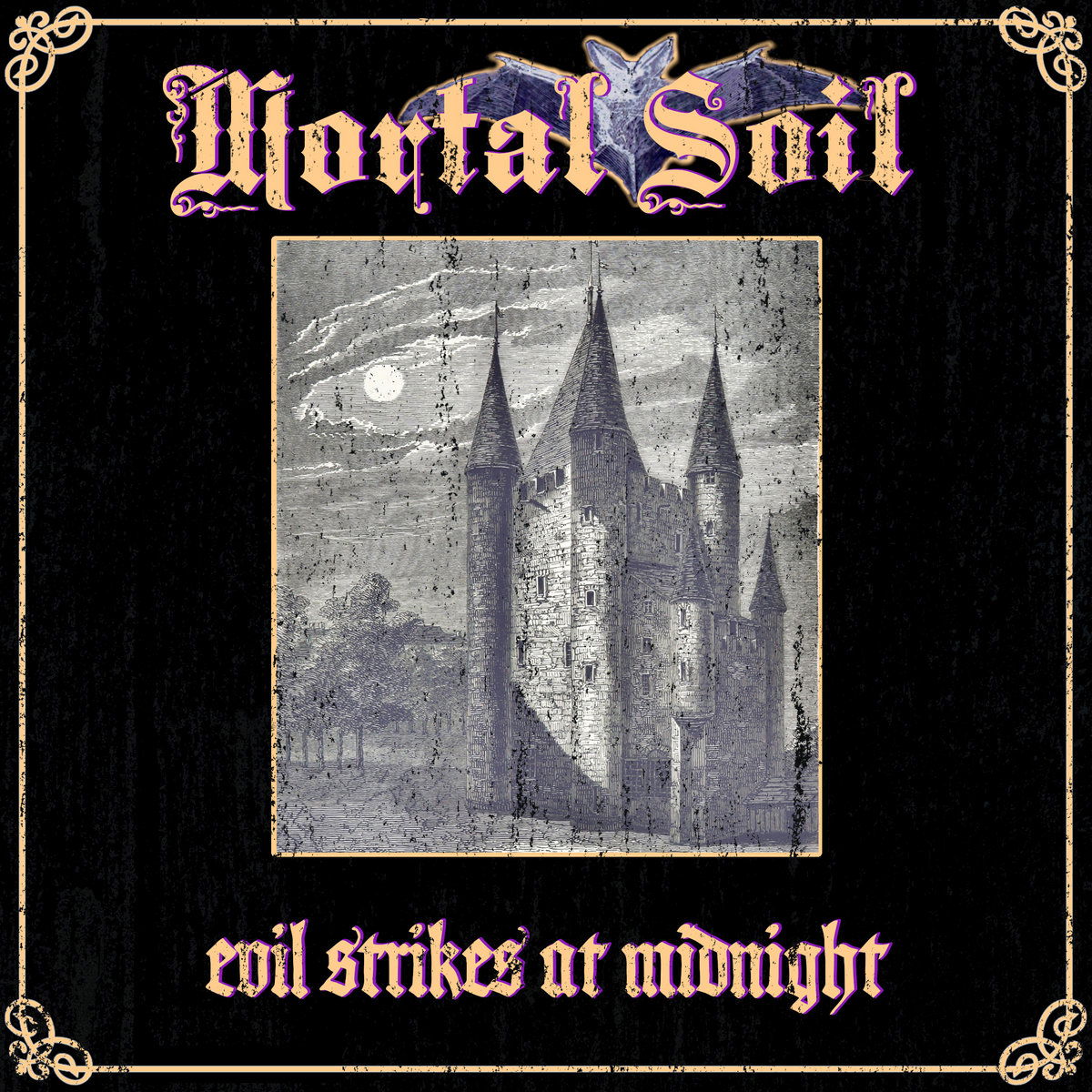 Label or DIY and why?
Of course releasing music through a label would be a great way to get good promotion and it would help in distribution and releasing album different formats. Still I don't have any problem with releasing music DIY way.I've done music always in a DIY attitude and that gives at least freedom to do whatever you want.

Do you prefer Vinyl, Tape, CD or Digital Format and why is that?
I'm really into tapes and vinyls because I like old school style and analog formats.Of course digital format is nowadays really important to get music available to listeners because not anyone are in physical albums. I have nothing against CDs and I buy them now and then but I think vinyls and tapes are more my thing.

Your music style is Heavy Metal. Which are your main influences (Favourite Artists / Bands etc.)
Basically I listen to all kinds of music and different genres and influence for a new riff, melody or rhythm can be just from any song I listen and what gives and idea. Our main influences are from older bands such as Rainbow, Black Sabbath and Angel Witch to newer bands such as In Solitude, The Oath and The Devil's Blood. I still think it's important to not limit yourself to just one genre while getting influences to create music. Another thing that influences me is just to spend time and wander alone in the forest. That is the way to get ideas in the lyrics and atmosphere in our music.
Which things, do you think, a Band should sacrifice in order to succeed?
Have you ever sacrificed anything in your life for a better future of your Band?
Of course you have to invest your time and your money for the band to keep it rolling and do a lot of work for songs, promoting and live shows.If you don't have an inner motive to practice, write songs and to evolve as a song-writer it doesn't work. One sacrifice to me is to do all social media stuff because I'd rather just play and write music and would be in solitude fishing by the lake or wandering in nature. But still internet is the way nowadays to get your music to be known so maybe that is what it takes!

Describe your ideal live show as a performance Band. Have you already experienced that?
Ideal live show would be a quite small venue. That's because there's a better chance for the audience to get more intense experience from music when the venue is small enough. We haven't done any live shows yet as there's just two of us playing in these songs so no, we haven't experienced that yet.

Which attributes, do you think, that a new Heavy Metal Band should have in order to gain identity and be unique?
I think it is hard to be unique these days as heavy metal has been made over 50 years.Still the most important thing to gain identity is to make music that has something to do with expressing yourself.I see music like a painting and when you paint a vision you have that piece of work has something from your identity.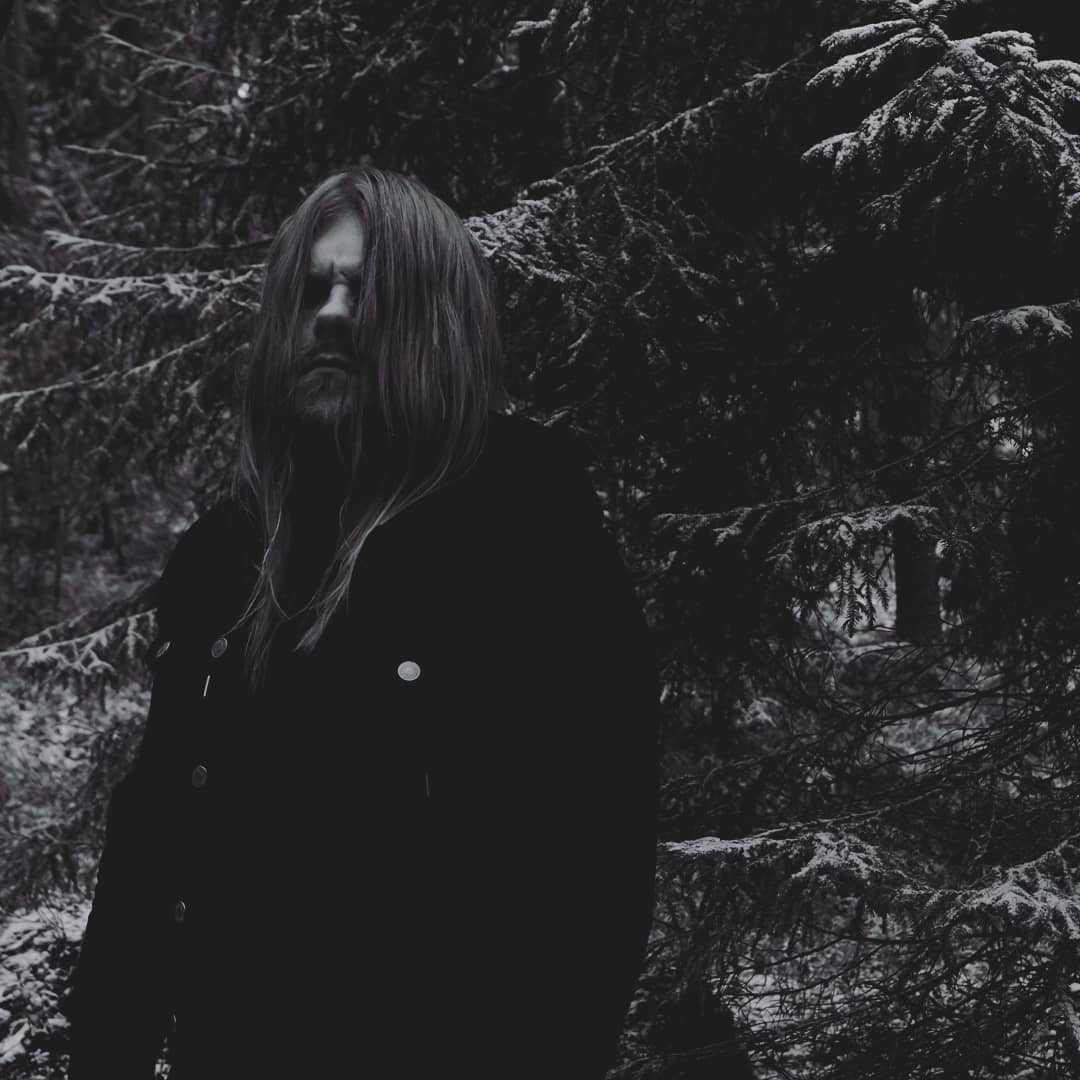 Do you believe that Bandcamp and other Digital Platforms help the new Heavy Metal Bands? Which, do you think, is the ideal way for a Band to promote its work?
Absolutely. Without Bandcamp and other digital platforms it would be hard to promote music.I think the ideal way for a band to promote its work is to get albums into distros, sell albums at live shows and of course through Bandcamp as mentioned above. One thing that also is a good way is to do a split album or live shows with another band that has a slightly same way to approach music as your band.

Tell us a few things about the New Underground Metal Scene in Finland (Bands, Fanzines, Webzines, Metal Clubs etc).
It is a really tough question for me to answer because I live in the countryside in a small town and I'm not an active follower of any scene. We have few zines that write articles about more mainstream metal bands but I don't know about zines that are focused more in the underground scene. There are clubs for metal bands to play in Finland but many times it is a corner in the bar at least for new bands to play but like you know in this time of the world all the places are closed anyway. To name a few newer good bands from Finland there's Chalice, Mansion and Seremonia that come to my mind.

Do you know anything about the Hellenic Metal Scene?
Unfortunately not enough. I know Rotting Christ and drummer George Kollias but that's all. It would be great to hear good stuff from Greece.Sadly I can't answer Aphrodite's Child for a question about the metal scene!

What are your future plans?
Our future plans are to focus on releasing our first full-length album and continue writing new songs and do work for the band. I think that's enough for the future plans for now.

Thank you very much for your time & Keep up the good work!
Thank you for the interview and cheers!

By Steve the Filthy Dog.
MORTAL SOIL CONTACT:
https://mortalsoil.bandcamp.com/
https://www.facebook.com/mortalsoil/
https://www.instagram.com/mortalsoilofficial/
https://open.spotify.com/artist/4aO0yXifvviAY2n9Q9CKzm