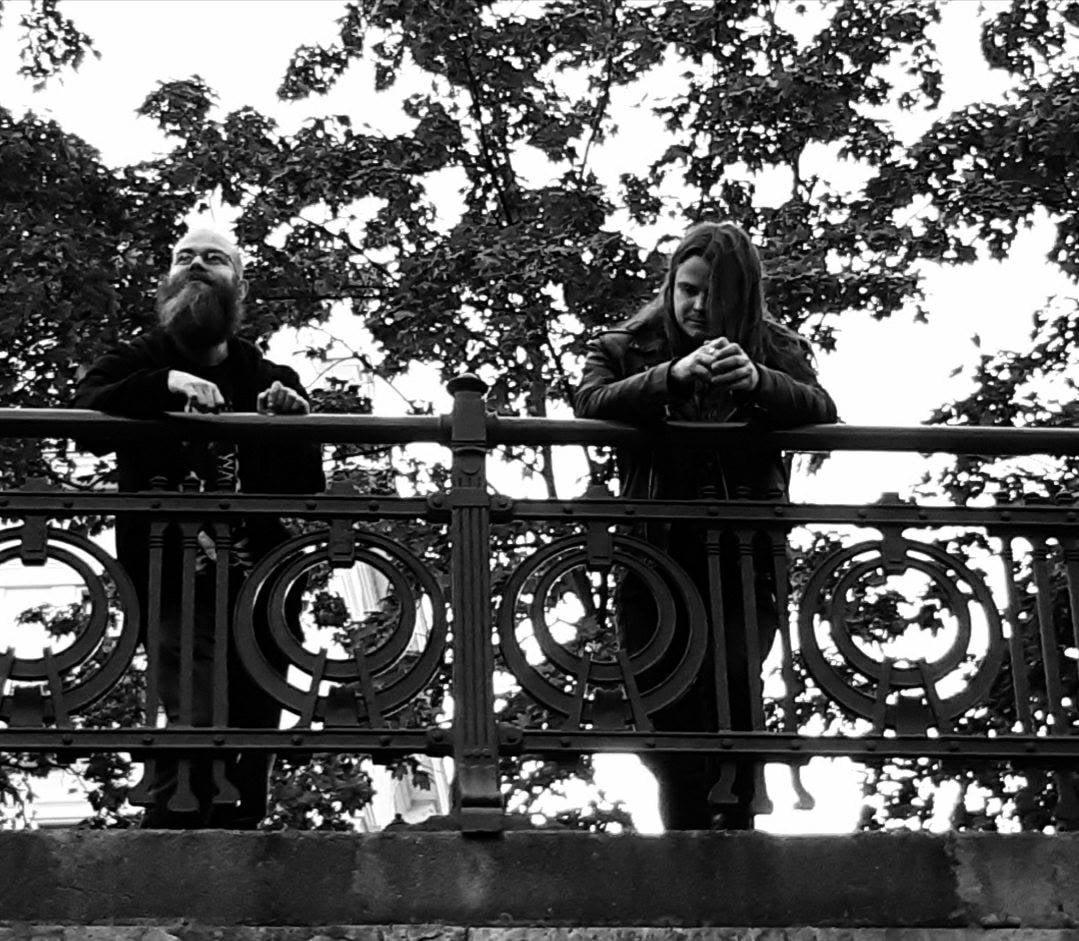 !!!HEAVY METAL FROM AUSTRIA!!!
We had a conversation with Brenton Weir (Guitars/Vocals). Enjoy!
Welcome to the FILTHY DOGS OF METAL Webzine.
Tell us a few things about MOLTEN CHAINS (Members, Starting Year etc).
Well, I had the idea for the band in 2017 but we really started in 2018, that was the year we put out our first demo and had our first real line-up. In 2019 we recorded our debut ´In the Antechamber Below´, with a different line-up from the demo and this year we recorded our second album ´Torment Enshrined´. The line-up now is me (Brenton) guitars and vocals and Michi drums. For live shows we have session players. Whenever there will be live shows again, we will play as a 4 piece since the new songs are so layered.
You have recently released your album ''Torment Enshrined''. What is the Feedback from your audience as well as from the Press?
It has been pretty positive. We don´t really fit into any one category so I suppose some people are turned off by our sound, but I must say, people who like our music really love us. We are one of those love/hate bands I suppose you could say.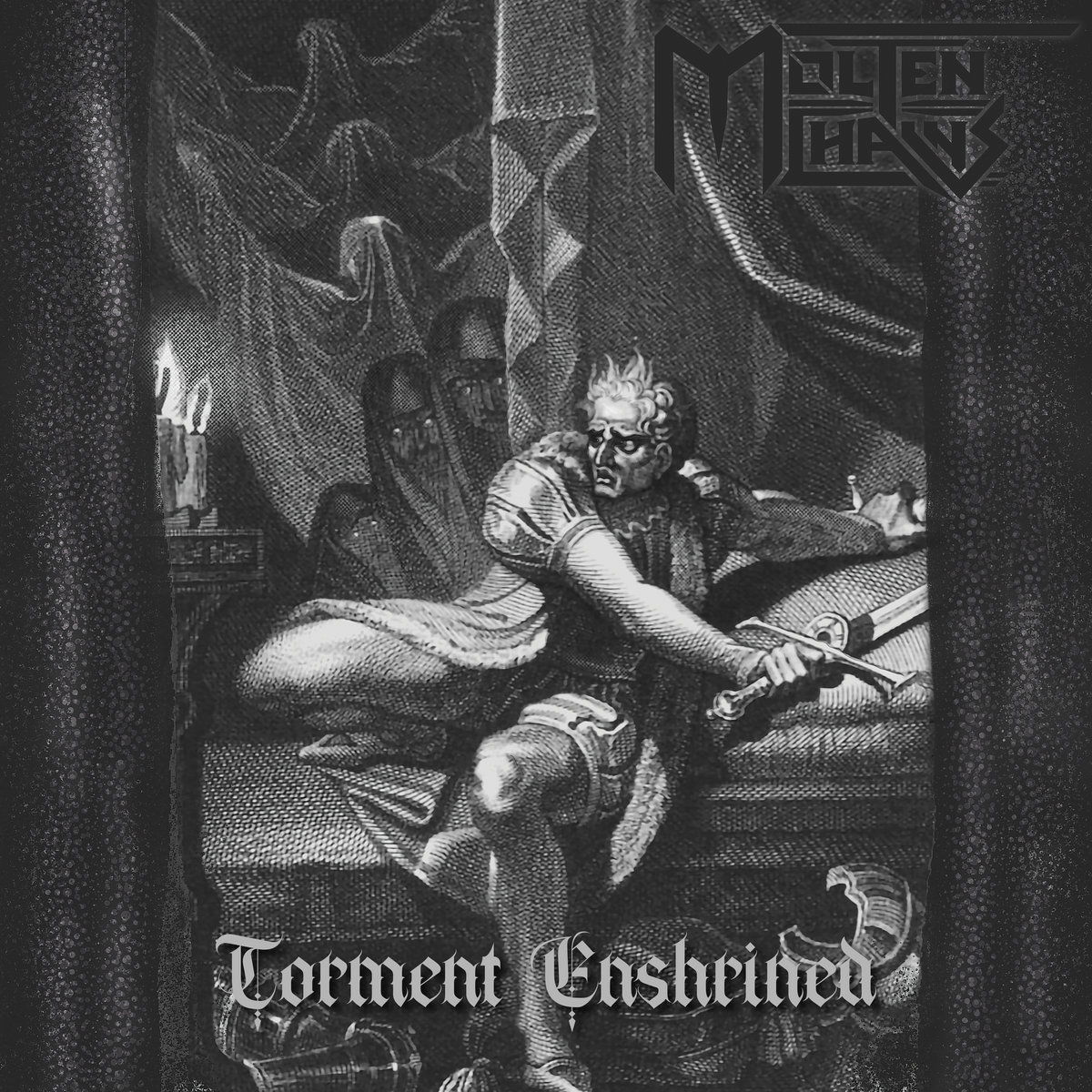 Label or DIY and why?
We have a label for the CD release, a Greek label actually, Alone records. We pressed the vinyl ourselves. Obviously having a label makes things easier and I initially wanted to be on a label that would take care of everything for this release, like releasing the music on all formats and doing the promotion. The thing with that is, a lot of times the labels have certain conditions or want you to make sacrifices and I get that from the label's perspective, they have to make money to survive. I just don´t want our music or imagery to be tampered with for the sake of a few extra euros. ´In a world of compromise some don´t´ as Bolt Thrower would say. So, releasing a portion of the album ourselves gave us that freedom to have everything the way we wanted. Plus, Alone records supports us greatly and lets us do whatever we want.
Do you prefer Vinyl, Tape, CD or Digital Format and why is that?
Vinyl ideally for albums I already know and love, it gets expensive though to have everything on vinyl obviously. I have a pretty extensive tape collection also. I like tapes because they're cheap to buy and are a nice treat. I´ve gone off CDs lately, I almost never buy them anymore. And yeah, digital is good for checking out new music and listening on the go. I suppose every format has its place.
Your music style is Heavy Metal. Which are your main influences (Favourite Artists / Bands etc.)
Our sound is just whatever comes to me really when I write. We obviously are not a straight up Heavy Metal band and I don´t think I would be satisfied with our music if we were. I just try to come up with music that I personally would like to listen to and what I haven't heard before. In terms of my influences, I listen to shitloads of bands, almost from every metal style as well as some modern Jazz guitar players. My guitar hero´s are Paul Masivdal, Dan Mongrain, Chuck Schuldiner, Luc Lemay, KK Downing etc. Pretty much players who have a sound that can be identified as their own. I´m not interested in playing music that´s just 80s worship stuff. I don't have a problem with bands that do, I like a ton of bands that just want to pay homage to their metal heroes but it´s not what I want to do with this band. I´m more interested in seeing how far we can go to create something original.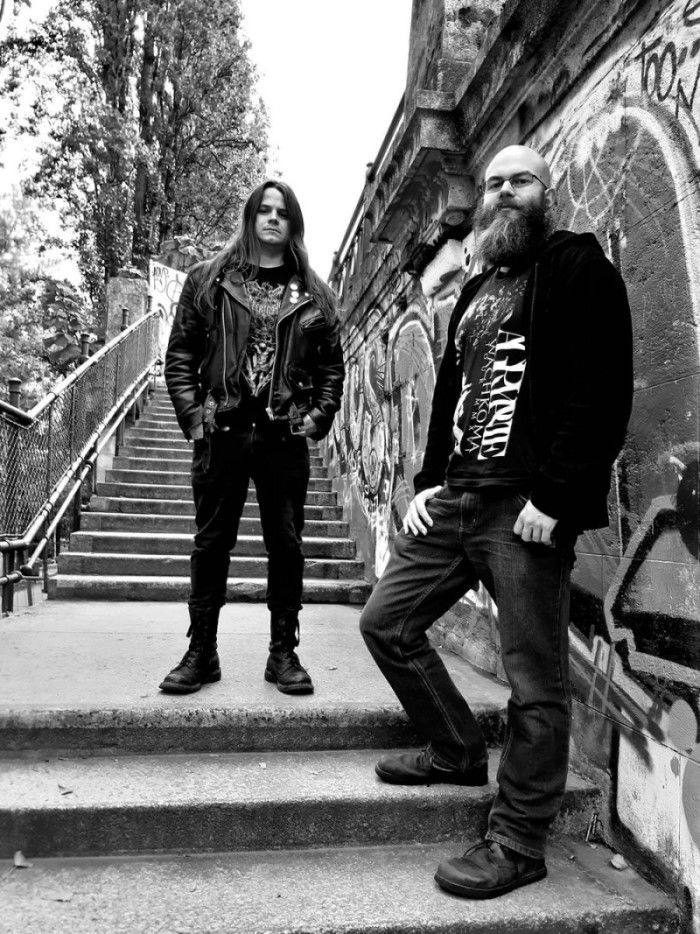 Which things, do you think, a Band should sacrifice in order to succeed?
Well, your heart has to be in it, if its not your band is over basically. It depends how one measures success. If you want to be big like AC/DC then I don't know, I have no idea how to reach a level like that. I measure success more in terms of doing what you like and not giving a fuck if the majority of people like what you do. If it feels right, then do it, don't listen to what critics or people in a ''scene'' say about you, fuck em. That's my advice really.
Have you ever sacrificed anything in your life for a better future of your Band?
Well money, I paid for our last recording out of my pocket. Its not really a sacrifice though if its what you want to do. What else should I spend my money on? Apart from vinyl's of course. Describe your ideal live show as a performance Band. Have you already experienced that? I would say any show where the crowd is into it and there aren´t any real technical issues or fuck ups. We played a really great show in London last year with Tanith and Parish. It was a Halloween gig. That was probably our best show to date. To be honest, I enjoy playing live but I enjoy mostly the feeling after the show, when it has gone well. Having a beer and also thinking ´thank fuck that went well, now I can relax and enjoy the night and other bands´.
Which attributes, do you think, that a new Heavy Metal Band should have in order to gain identity and be unique?
Just play what you want to play, don´t listen to outside opinions or trends or social media ´Likes´ or whatever else. I really can´t see the point of putting hours or time and money into a band if your heart/ belief isn't in it. After all, no one makes any real money in metal these days so there´s not really anything to lose. Except maybe your street cred, if you play something that your friends or cronies don't think is cool or kvlt enough.
Do you believe that Bandcamp and other Digital Platforms help the new Heavy Metal Bands? Which, do you think, is the ideal way for a Band to promote its work?
I think Bandcamp helps a lot actually, a good number of people have bought our stuff through the Bandcamp ´Discover´ search engine. I don´t know really how to promote a band. I would say normally the best way would be to play live which obviously now isn't possible.
Tell us a few things about the New Underground Metal Scene in Austria (Bands, Fanzines, Webzines, Metal Clubs etc.)
Well, the main ''scene'' if you can call it that is probably in Linz with Steel City Sorcery. They put on (or did) the more underground shows, they also organised a festivial in 2018 and 19 which was great. I also organised a few cool shows here in Vienna as part of a group called ´ Evil Never Dies´. We put a few great shows including Sacral Rage, Abigail, Spell, Torpedo, Deathstorm etc. We had some great things planned for 2020 which we had to cancelled due to Corona. In terms of bands, Austria obviously isn't loaded with bands like other countries but some of the bands I like include; Kringa, Deathstorm, Ewigfrost, Wildhunt, Dregs, High Heeler.
Do you know anything about the Hellenic Metal Scene?
Sure, I´m more a fan of the newer bands coming out of Greece than the older bands. I think Sacral Rage are one of the best modern bands, period. They´re the only new band I know of that has that tech thrash Toxik/ US power metal sound and live they absolutely kill it live. Also, I really like Macabre Omen, I really love their epic black metal Bathoryish sound and of course the death metal titans Dead Congregation. They´re probably one of the biggest death metal bands in the underground I´d say, in Europe at least. Our CD label is also Greek. Also, I wouldn't want to forget Up the Hammers, surely one of the coolest festivals in Europe, I´ve never been though. Maybe one day we can play in Greece. Fingers crossed.
What are your future plans?
It depends on the corona situation, this year we were supposed to tour with our hellfriends Demon Bitch but since that was cancelled, we decided to record a new album, hence why we put out another album only a year after our debut. I think as a band it's important to keep moving (for us anyway) so I think we will either tour or record another album. I´ve made a lot of progress already with the third album and I have no shortage of song ideas. So either tour or do another record.
Thank you very much for your time & Keep up the good work! The closure is yours.
Thanks to everyone who has supported us and sorry about the delays with the vinyl pressing. A few tips for people looking for something to listen to over the holidays; Drifter from Switzerland put out two really interesting albums in the 80s, ´ Reality Turns to Dust´ and ´ Nowhere to hide´, both killer. Also check out the 80s cult band Tales of Medusa, in particular their album ´ Triumphant Serenade´. Vincent from Smoulder reminded me of them, I forgot how awesome they are. And finally, I feel that people should actually listen to the new Necros Christos album ´ Domedon Doxomedon` instead of being turned off by its length people should revel in the fact that they put out such an opus for their final album. It´s also such an anti-commercial idea to put out a 2-hour long album, I love it! Cheers Brenton.
By Steve the Filthy Dog.
MOLTEN CHAINS CONTACT:
https://moltenchains.bandcamp.com/