!!!HEAVY METAL FROM PUERTO RICO!!!

We had a conversation with Joel Rodriguez Silva (Bass/Vocals). Enjoy!
Welcome to the FILTHY DOGS OF METAL Webzine.
1. Tell us a few things about MINDSLAYER (Members, Starting Year etc).
Well MindSlayer was founded in 2003 by the name of MindSlaver but due to copyrights we changed it to MindSlayer. Actual members of Mind are Joel Rodriguez Silva bass guitar and lead singer, Rafael Sanchez Rivera lead and rhythm guitars and Norman Saez Ortiz Drums. Mind Slayer started as a very traditional heavy metal band but through the years we evolved musically in what we are today. We were founded in San German Puerto Rico. We were active in the metal scene in Puerto Rico through 2003 -2007 as MindSlaver and were actually active as MindSlayer since 2015.
2. You have recently released your new album ''Midnight Falls at Wasteland''. What is the Feedback from your audience as well as from the Press?
The Feedback from the audience has been very positive were very happy. Sometimes we get a little worried because epic heavy metal is a style that is not very popular in Puerto Rico. So we decided to give the album the chanced to be recognized through the internet in platforms like Spotify and Bandcamp. The main objective is to be recognized in other parts of the world and were very pleased with the results.
3. Label or DIY and why?
No we don't have been signed yet, but were really open to the possibility to be signed.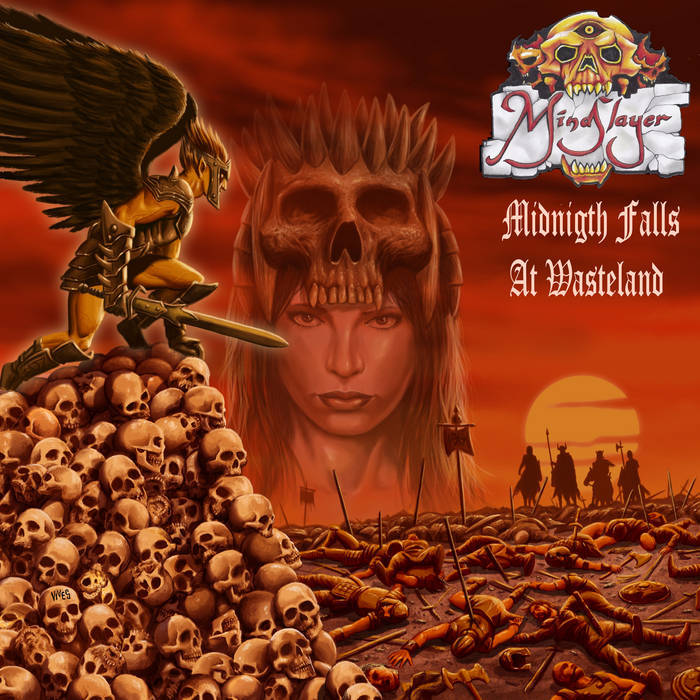 4. Do you prefer Vinyl, Tape, CD or Digital Format and why is that?
We actually prefer vinyl, tape and cd. For us is very important a digital copy is something cool but the physical copies are better you can appreciate more the effort put on the album and treasure it more. But music should be enjoyed no matter the format.
5. Your music style is Heavy Metal. Which are your main influences (Favorite Artists / Bands etc.)
Were very close to the Heavy Metal Style but were not afraid to experiment with different genres of music like thrash metal or doom metal is something that were really going to take in consideration for the next album. But our main influences are iron maiden, Dio, Amon Amarth, Grim Reaper, Iced Earth, early Metallica, Doom sword, Manilla Road there's a lot of influences from each member of MindSlayer.
6. Which things, do you think, a Band should sacrifice in order to succeed?
Wow sometimes we sacrifice more that we should but that's what it takes to reach your goals all the time spent in the studio and all the sacrifices to be recognized and leave a memory in each and every old or new fans really worth it. We have to take music very seriously to make it work like a regular job. That makes us sacrifice time with our families and spent a lot of money to make it happened.
. Have you ever sacrificed anything in your life for a better future of your Band?
When we started back in 2003 we used to keep things clear in MindSlaver that includes studies and family. Sometimes both get a little sacrificed in the process that becomes a problem sometimes but we make the adjustments to make it work with all things in mind.
7. Describe your ideal live show as a performance Band. Have you already experienced that?
The ideal show is one that we can connect with the audience, no matter how much audience. It doesn't matter if is one or two people. We want to give the best and enjoy it at the same time and of course play well and don't screw any part of the performance.
8. Which attributes, do you think, that a new Heavy Metal Band should have in order to gain identity and be unique?
I think the influences makes a great start for a band who wants to develop their style of music. At first you want to sound similar to your favorite artist but when time passed you start to develop your style and presence in stage. It's all about growing and learning how to be unique so the audience can identify your style right away when they start to listening to a song.
9. Do you believe that Bandcamp and other Digital Platforms help the new Heavy Metal Bands?
Which, do you think, is the ideal way for a Band to promote its work? The internet provides an important source of distribution to the bands because ten years ago nobody has the chance to be heard trough other countries and gain recognition. Or be heard by so many people from other countries and get their feedback on your music so we can become better and grow our music to get far.
10. Tell us a few things about the New Underground Metal Scene in Puerto Rico (Bands, Fanzines, Webzines, Metal Clubs etc.)
There's a lot of great bands in the metal scene from Puerto Rico, from a lot of different genres. You can search and listen to bands like DANTESCO, Organic, Zafakon, Cabal, Massive Destruktion, Moths, Paricias Patience, Godless, Serpenterium, Irkalia and the list goes on. So many talented musicians and so many great bands. The metal scene in Puerto Rico it's been growing day by day. There is a very sincere felling of partnerships between band members and fans. It's great to feel a connection and share a brotherhood bond.
11. Do you know anything about the Hellenic Metal Scene?
No we don't. But were really interested in knowing more about the Hellenic Metal Scene.
12. What are your future plans?
Were actually working in the release of an ep that was originally planned to be release when we started again in the metal scene back in 2015. But when one of our founded members leave the band, the ep was left behind with no plans to work on it. So we decided to give it a chance, most of the material is from the time that MindSlaver was active so the music is more influenced by traditional Heavy Metal. We really hope that it will be enjoyed as much as the album. Then we plan to get back in the studio to work in the new material for the second album.
13. Thank you very much for your time & Keep up the good work! The closure is yours.
Thank you for the chance and the opportunity to be recognized through and FILTHY DOGS OF METAL Webzine. to give us the chanced, it's been an honor to be part of it. Thanks to all the fans that buy our album and support us through Bandcamp and Spotify. We encourage them to keep following us. Stay tuned for more to come from MindSlayer. Thank You all this is for all of you.
By Steve the Filthy Dog.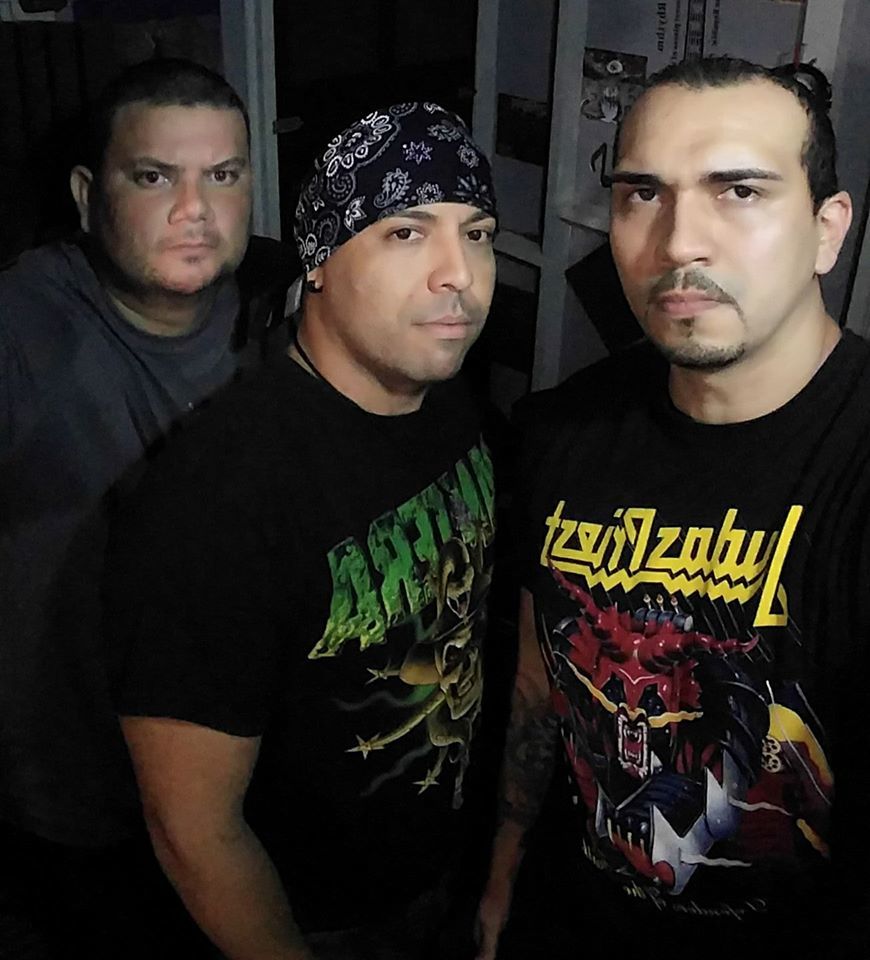 MINDSLAYER CONTACT:
https://mindslayer1.bandcamp.com/releases